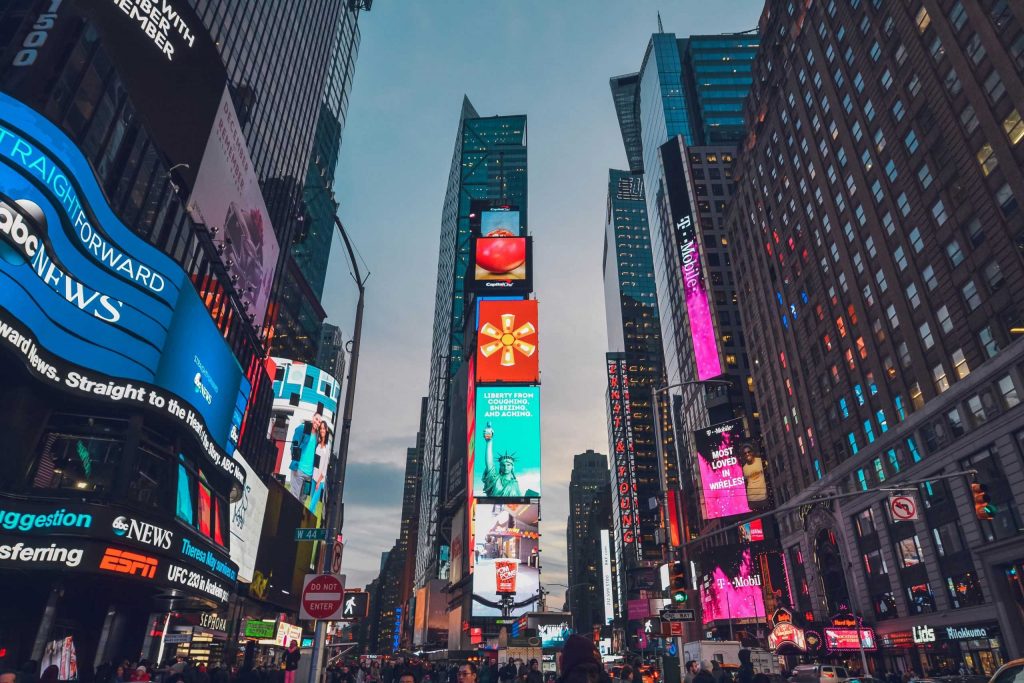 The good news is you booked your trip to see the Big Apple for the next few days and now you're super psyched to see what NYC is all about. The bad news is (and lets be honest) you're a bit overwhelmed and don't know what to do when you get here.
Take a deep breath and just relax, I got all those plans covered for you.
I've gathered itineraries from three widely popular websites, NYMAG, NYCGO and Lonely Planet, that are dedicated to tourism and provide extensive knowledge about activities to do in NYC over 3 days. I chose these 3 websites because they each are not only widely popular, but they offer different experiences that will give you various ways to spending your time in NYC.
---
Schedule Comparison:
---
You will find step by step activities from each itinerary to do for each day. I've provided a schedule comparison of how all of the itineraries stack up against one another and commentary about them as well.
I've also rated each itinerary to according to various factors that would help you decide if they are accommodating to how you want to spend your trip.
NYMAG has a very ambitious itinerary planned for 3 days suggesting many highlights NYC has to offer. They do a great job creating a schedule to do each activity at specific times. They also plan each activity in close proximity to one another making the itinerary easy and convenient to follow.
The itinerary mentions high end restaurants to dine at for both lunch and dinner as well as upscale bars to end your evenings. While many of those restaurants and bars are very popular and some come highly recommended, there are so many options to choose from, you can't go wrong finding other options on your own.
This itinerary would be ideal for couples who are looking to see a lot of NYC and cover a lot of ground in 3 days. There is a lot of walking involved so make sure you bring comfortable shoes and clothing. Probably not ideal if you have any children as it would be difficult to make so many stops on each day.
high volume of activities for each day
recommends restaurant and bars
better for couples, not easy for families to follow
NYCGO has an itinerary planned for the weekend with someone coming into the city on a Friday afternoon and leaving on a Sunday late afternoon/evening. They list a few attractions to do each day, but allow visitors to spend a lengthy amount of time at each stop.
They seem to create an itinerary of activities based on quality over quantity.
This is an itinerary that can easily be followed by couples and families and potentially takes you to all 5 boroughs. There are no lunch or dinner recommendations, so visitors have to figure that out all on their own.
fewer stops each day, opportunities for lengthier visits at each location
good for couples and families
includes activities in all 5 boroughs
no lunch or dinner recommendations
Lonely Planet packs a lot of activities in 3 days. It would be very difficult to complete them all even for the most ambitious traveler. This schedule is great for someone who wants to see and do a lot in short period of time. Most of the stops are relatively close to one another and can be traveled to on foot or a short subway ride.
They include recommendations for restaurants to dine in for lunch and dinner as well as high end bars to visit at the end of the each night. I wouldn't suggest following this itinerary step by step, but look at it as a guide for ideas to do and pick and choose which activities are of the most interest to you.
overwhelming schedule of activities, very difficult to realistically follow the first day
travel time to most activities are relatively convenient
recommendations for restaurants and bars
best for solo travelers or couples, not ideal for families or groups with more than 2
Day 1 Schedule Comparison
This is a very easy itinerary to follow and convenient to get from one stop to another. The day begins leisurely on a 2 hour bus tour that covers many landmarks in Uptown. Afterwards, all the stops throughout the day are in Midtown and within a comfortable walking distance from each other.
The way the itinerary is scheduled, you can easily get to each stop on time. However, some of the stops aren't all that recommendable and the Empire State Building might require some planning ahead of time. Also, there are a lot of activities planned for the day and while all the stops are within walking distance, some might find this schedule exhausting.
Accessible Schedule ***
Travel convenience ***
Activities **
Price $$$
Overall **
9am Grayline Uptown Bus Tour
This stop starts on the corner of 42nd Street and 8th Ave and will take you up to Harlem with stops at Central Park, Lincoln Center, Upper West Side and Fifth Avenue. It will loop back around and take you back to the meeting point in approximately 2 hours. Price for this activity is $44 per person.
This activity can give you a good overview of many things to see in a short period of time, however, it's mainly just a passive bus ride with limited commentary from a tour guide.
If you have the time, for a more personal and meaningful experience of an overview of many top attractions in NYC, check out our 1 Day 6 hour tour of NYC.
You'll have an entertaining tour guide with no more than 15 people in your group who will show you many of the biggest highlights NYC has to offer.
11:30am Times Square and Lunch at Bond45
Bond45 is a luxury restaurant that serves Italian food in the heart of Times Square. The location is convenient and the decor looks amazing. It was originally opened in the former historic Bond Clothing Store before being relocated and hangs pictures of celebrities who have frequented the restaurant over the years. Despite its promising looks and history, according to yelp it only receives 3 ½ stars.
Many of the reviewers mentioned mediocre quality of food and service not being as attentive as they would like, while also feeling the restaurant is a bit touristy. On top of the mediocre food and service, the prices here are very expensive.
1:30pm Macy's Herald Square
From Bond45, Macy's is a 15 minutes walk. Macy's is an iconic department store with a colossal selection of stores. NYMAG suggests riding up to the balcony level visitor's desk to get a Visitor's Savings Pass for 10% off.
2:30pm Empire State Building
NYMAG mentions that wait times could be up to 2 hours to get to the top, which can likely be the case at 2:30 in the afternoon. I would suggest doing this activity early in the morning such as at 8am or after midnight to avoid the lines.
To bypass the long wait times at peak hours, you can buy the VIP Express Pass for $65, while it's nearly double the $38 Standard Pass, it will allow you to skip all of the lines and get to the top relatively quickly.
If you're visiting as a couple,the Empire State Building is known to have the most romantic 360 degree views of the city and a few proposals or two have been known to take place up there.
You might recall the climactic scene in Sleepless in Seattle where Tom Hanks and Meg Ryan meet each other for the first time. Numerous iconic scenes from your favorite movies have been filmed right here in NYC. Take a peak at the 5 Most Romantic New York Movie Scenes and reenact them to make a memorable impression with your loved one on your next visit to the Big Apple.
5:00pm Bryant Park & Rockefeller Center
On top of borrowing books and magazines from the outdoor Reading Room and sipping on cocktails, Bryant Park also has board and lawn games to play and its a great place for people watching, too.
The Rockefeller Center's architecture is a sight to behold. During the winter months, the Christmas tree and ice skating rink are spectacular to see, but can feel vastly overcrowded in the evenings. While this can damper the fun, try coming before sunset to beat the crowds.
Also, don't visit without reading about the History of the Rockefeller Christmas Tree, you'll certainly appreciate your experience even more after you've learned how this tradition got started.
7:00pm Saks 5th Ave
Across the street from Rockefeller Center, it's a short walk to this famous department store. Most items in there are way too expensive, but nothing wrong with taking a look.
Saks 5th Avenue may not be for everyone, but don't fret, we have a list of the Best Places for Shopping in NYC, to give you some ideas to find clothing more in line with your budget.
8:00pm Campbell Apartments and Oyster Bar and Restaurant in GCT
Campbell Apartments is a speakeasy that offers beautiful eye candy with a very expensive dinner and drink menu. However, the ambiance is worth coming for alone. TripAdvisor reviews give this place a 4 star rating.
Tip: Before you visit The Campbell make sure you read our guide Hidden Bar in Grand Central to get all the information you need before you go.
The Oyster Bar and Restaurant is also very popular, can draw large crowds during peak times. They have over 20 different oysters to choose from and the atmosphere is high class.
NYCGO begins their itinerary for someone who plans on arriving on a Friday and starts their trip in the mid-afternoon. The itinerary is very easy to follow as there are only 3 or 4 activities to do and are all within a short walk from one another.
All of the activities planned for the day are very popular and incredibly enjoyable for many tourists who visit NYC.
Accessible Schedule ****
Travel convenience ****
Activities ****
Price $$
Overall ****
3:00pm Top of the Rock or Empire State Building
NYCGO suggests choosing between the Empire State Building or Top of the Rock to start your trip. I would recommend Top of the Rock, for one, the lines are much shorter, two, the viewing platforms are more spacious and lastly, you get a great view of the Empire State Building.
A quick tip, the best time to go up is 30-45 minutes before sunset, so you can see NYC in the day time and the night time all in one visit.
5:00pm Museum of Modern Art or Times Square
After coming down from the skyscraper, if its past sunset, go straight to Times Square to see all the bright lights and giant screens. If it's still daylight, make your way past Rockefeller Center and Radio City Hall to visit the Museum of Modern Art.
Every friday between 4pm – 8pm MoMA offers free admission for all guests, so there's plenty of time to explore the museum in the late afternoon or evening if there's still daylight.
8:00pm TKTS Booth
Before you conclude your evening, make sure you catch a Broadway show. NYCGO mentions visiting the TKTS discount booth in Times Square next to the red steps.
While that's a great place to find discounted last minute tickets, you can also find those on their website or their app beforehand, and reserve discounted tickets up to one month in advance. Do this to avoid waiting in line.
Lonely Planet packs a lot to do and it would be very difficult to complete each stop on the itinerary throughout this day. Realistically, you would have to cut out some of the stops or plan on spending just a few minutes at many of them, which would diminish the experience.
While all of the activities are worth visiting, this itinerary doesn't offer much time for most people to use the restroom or take breaks in between. This would be fine for a solo traveler or couple just looking to take quick pictures and short stops, but not really take the time to fully immerse themselves at each attraction.
Accessible Schedule *
Travel convenience **
Activities ****
Price $$$
Overall **½
8:00am Central Park
First activity to do in the morning is to explore Central Park. The itinerary covers some of the most popular landmarks in the park. The Bethesda Fountain will be the most impressive feature to see. I would recommend looking to spend about 1 ½ to 2 hours to see all of the locations on this list.
Instead of walking around for 2 hours not knowing what you're looking at, why not join an expert tour guide and get an immersive introduction to this iconic landmark. You'll explore by bike and cover 6 miles in length, discovering famous sites and some lesser known gems on this small group Central Park bike tour.
10:00am American Museum of Natural History and Loeb Boathouse
Lonely Planet then suggests going to the American Museum of Natural History, if you have kids, and then renting a rowboat at the Loeb boathouse. The museum is something you could spend a few hours doing, but it's a donation based entry so you can get in for as little as $1, therefore you'll get your money's worth no matter how long or short your stay is.
At the Loeb boathouse you can rent a boat for at least an hour, there's usually a bit of a line so expect a bit of a wait before getting on a boat.
12:00pm Zabar's
Lunch plans are for you to walk to Zabar, pick up food and then have a picnic in Central Park. Assuming you are walking there straight from Loeb's Boathouse, it's over a 20 minute walk.
Then you take the time to find what you want to eat before heading back to Central Park, which is another 15-20 minute walk depending on where you want to picnic.
You would need to schedule over an hour for lunch following this plan.
1:00pm Grand Central Terminal
After lunch, you'll go to Grand Central Terminal from Central Park. You will need do some walking and riding the subway and the commute could take about 20-30 minutes to get there. It takes less than an hour for most visitors to see the most important sights here.

Tip: Not sure what to do here, fear not, we have the guide for you. How to Spend Your Time in Grand Central will give you everything you need to know about to make the most of your time so you don't have to worry about missing out on anything. There's even a secret spot on the 4th floor that has been frequented by many celebrities over the years.
2:00pm Chrysler Building
Next, the Chrysler building is a short 2 minute walk away. Just taking pictures and marveling at its architecture will be enough for most, but you could walk into their lobby and admire the murals painted on the ceilings. Time inside the lobby will only take about 10 minutes.
Some people don't know though that there's a special way you can make your way up to the 69th floor of this building. Review this post Guide to Visiting the Chrysler Building to find out how.
2:15pm New York Public Library
From the Chrysler Building, the NY Public Library is an 8 minute walk.
If you're wondering why you're in a library, don't come here to actually read any books. You're here to treat this experience like a museum, learn about history and stimulate your eyes with artwork and architecture.
To ensure you're getting most out of your visit, check out our Guide to NY Public Library, this explains all the must sees and areas you don't want to miss.
While you could spend all day here, to catch all the best the library has to offer, you won't even need an hour inside.
3:15pm Rockefeller Center
Then heading over to Rockefeller Center is also another 10 minute walk. Again, easy to spend under an hour looking around the outside and even exploring the inside of the building as well. If you have time, Rockefeller Center offers 75 minute guided walking tours.
4:00pm MoMA
Finally MoMa is the last destination before dinner. On most nights the museum closes at 5:30pm except Fridays when it remains open till 8pm. If it's not a Friday, best to come here no later than 4pm to have enough time to fully explore the museum.
5:30pm Grand Central Terminal
For dinner, the plan is to go back to Grand Central Terminal and have dinner at the Oyster Bar & Restaurant. It's just a 15 minute walk from MoMA. The restaurant has beautiful architecture and a lot of history and according to TripAdvisor, is a 4 star restaurant.
Reviewers felt the atmosphere was elegant and the selection was extensive, but many other guests felt the service was slow, food was mediocre and very expensive. It's a very touristy location and can get crowded. Based on the reviews it can be hit or miss.
7:00pm Campbell Apartments
After dinner, order a cocktail at the Campbell Apartments, also inside Grand Central Terminal. This former speakeasy is very beautifully decorated and carries decades of history.
Just like NYMAG, this place comes highly recommended by Lonely Planet.
8:00pm Birdland Jazz Club or Playwrights Horizon
The next stop is to visit either Birdland Jazz Club or Playwrights Horizon for either jazz or theater. Both locations are only a 15 -20 minute walk from Grand Central Terminal.
Check their websites for ticket prices and start times, they can vary each day.
10:00pm Times Square
Once you've enjoyed a relaxing performance, make your way to Times Square where the lights are bright and colorful. This is very touristy, but a sight to behold in the evening.
11:00pm Top of the Rock
Last activity for the evening is to go up Top of the Rock and take in breathtaking views of the Manhattan skyline, elevator rides to the top end at 11pm.
Day 2 Schedule Comparison
Day 2 is NYMAG's most ambitious itinerary, starting early in the day and finishing late at night. The Statue of Liberty and 9/11 appear to be rushed and should be devoted more time to fully appreciate them.
Activities in the afternoon such as South Street Seaport and Chinatown are dedicated more time than necessary and could be better spent exploring other parts of NYC. There's quite a bit of commuting and if you're not familiar with NYC and getting around, it can be very overwhelming.
Accessible Schedule ***
Travel convenience *
Activities ***
Price $$
Overall **½
8:30am Union Square's Coffee Shop and Greenmarket Union Square
The coffee shop is opened everyday, but Greenmarket is only open Monday, Wednesday, Friday and Saturday. Union Square Cafe comes highly recommended according to TripAdvisor with 4 ½ star reviews.
9:15am Statue of Liberty
From Union Square, Castle Clinton, where the check in for Statue of Liberty begins, is a 15 minute subway ride. It's best to reserve tickets ahead and have them emailed to you instead of picking them up at will call to save time.
This itinerary only gives you the opportunity to see the Statue of Liberty and doesn't allot enough time to visit Ellis Island. You would need to plan 4-6 hours to fully explore both islands.
Another option to consider is to join a 4 hour walking tour of both the Statue of Liberty and Ellis Island. It includes an experienced tour guide who will inform you with interesting pieces of history and offer a lively and entertaining visit.
On our tours, you'll be have access to the pedestal that Lady Liberty stands on, which includes an outdoor balcony, allowing you to take pictures outside and observe great views of Manhattan and New Jersey.
Plus, there's a museum inside with historical artifacts and fun facts about the Statue of Liberty.
12:00pm 9/11 Memorial and St. Paul's Chapel
Once you arrive back to Manhattan from Liberty Island, the next stop on the itinerary is the 9/11 Memorial. It takes approximately 10 minutes to walk there from Castle Clinton. After visiting the memorial you'll take a 5 minute walk to St. Paul's Chapel.
While you can certainly visit both landmarks in under an hour, it's too short of a time to fully appreciate the both of them.
If you really want to get a more memorable and detailed experience then join a 90 minute walking tour of 9/11 Ground Zero. Not only will you hear about the events, but each one of our tour guides has a personal connection to 9/11 and their stories will provide a more emotional experience.
Also, St. Paul's Chapel holds a lot of significance during 9/11 and its history dates back hundreds of years, you'll hear a lot of great stories you wouldn't be able to discover on your own.
1:00pm Grimaldi's – Brooklyn Ice Cream Factory – Brooklyn Bridge
You need to take the subway across the East River to Brooklyn where you will stop for lunch at Grimaldi's. Unfortunately, Brooklyn Ice Cream Factory recently closed this location nearby as of Dec 18'. The commute from St. Paul's to Grimaldi's will take about 15-20 minutes.
This pizzeria is very well known amongst locals and tourists, so there can often be long lines here any day of the week, especially at lunch time like 1pm. If you come here, expect wait times of at least 30 minutes to an hour.
There plenty of other food options nearby if you don't want to deal with the long wait.
For some other great pizza options, especially if you're in the romantic mood, then check out the Best Date Spots for Pizza. There's no better place to take your date in NYC than out for pizza.
---
After lunch, you can walk the Brooklyn Bridge back to Manhattan. This is a very enjoyable walk and will often be crowded, but shouldn't diminish the enjoyment of seeing great views and walking across an iconic landmark.
Expect it to take about 30 minutes to trek all the way across including stops for taking pictures and reading some of the plaques displaying the bridge's history.
4:00pm South Street Seaport
Once you've gotten to the end of the Brooklyn Bridge it's only another 10 minutes to make your way to the South Street Seaport. This area will transport you back to another time period as the streets are covered in cobblestones and many of the buildings built in the 19th century still remain.
The seaport isn't very extensive but you can visit South Street Seaport Museum and sit down at one of the cafes or bars nearby. Also, the recently open Pier 17 has nice places to lounge and get an excellent view of Brooklyn Bridge and the East River.
5:30pm Shopping in Chinatown
Chinatown is a close walk from the Seaport, about 20 minutes away. There are mostly just shops with knock-off designer brands sold for cheap. Passing through them for 2 ½ hours can feel redundant very quickly.
The area has so much history and interesting stories from its past. You can take a 2 hour walking tour of Soho, Little and Chinatown in the same amount of time and make better use of your stay exploring 3 interesting neighborhoods instead of just shopping through one.
8:00pm Dinner at Vic's or Virginia's
NYMAG recommends either Vic's or Virginia's for dinner. Both restaurants come well recommended, 4 stars according to yelp. However, Vic's is only about 15 minutes away by walking and riding the subway from Chinatown, so it's a rather convenient commute.
After dinner, the Maritime Hotel is a 30 minute walk, but you'll have an enjoyable stroll through the attractive neighborhood of Greenwich Village.
Virginia's is in East Village and will take about 30 minutes by a combination of walking and subway from Chinatown and is farther away from the Maritime Hotel than Vic's. They serve American food instead of Italian.
I would say there's plenty of great restaurants in the surrounding area, I just suggest looking one up on your own.
Only 4 activities to do in the entire day, but plan on spending several hours at each one. According to NYCGO, this day would most likely take place on a Saturday, however, ideally this itinerary would be best to go on a Wednesday when the Bronx Zoo and NY Botanical Gardens are both free the entire day.
Some of the stops take a lengthy commute and can get tricky for someone not familiar with the city.
Accessible Schedule ****
Travel convenience **
Activities ***
Price $$
Overall ***
10:00am The Met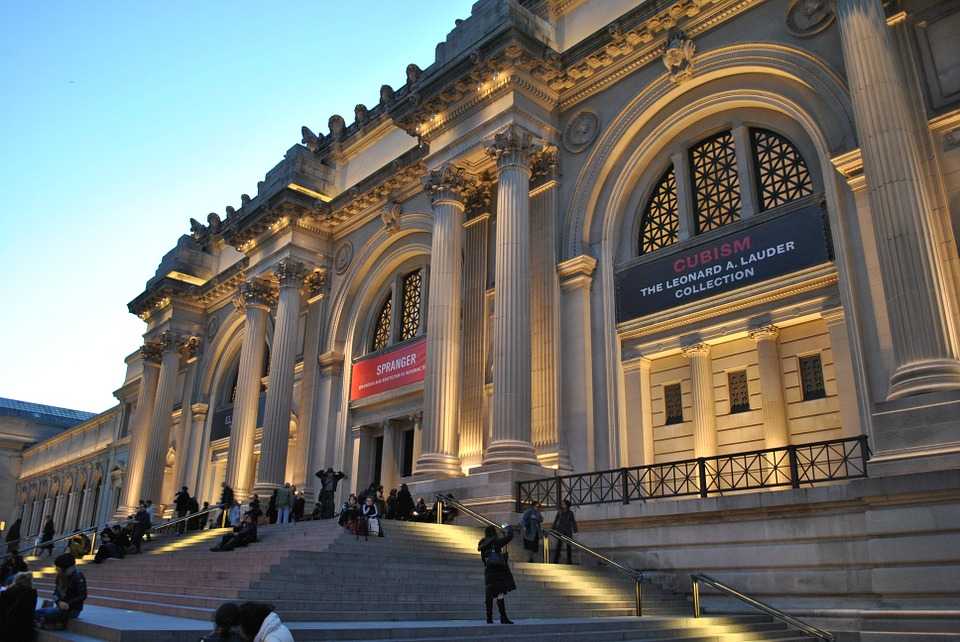 The day begins with strolling through Museum Mile and gandering at the many beautiful museums along the way. Most of the museums open at 10am and while the itinerary mentions The Met, Guggenheim and Museum of the City of New York, realistically you would only have time to visit one of them and better off just walking past the other museums to take pictures of the buildings from the outside.
I would recommend starting from the Museum of the City of New York, it's the northernmost museum on the Museum Mile, at 9:15am and walk your way down to The Met. Along the way, you'll run into the Jewish Museum, Cooper Hewitt, Guggenheim and Neue Galerie. If you stop to take pictures at some of these museums you'll be able to time your walk to make it to The Met right before opening at 10am.
The Met is the most iconic and well known art museum in NYC and I highly recommend it over any of the other museums on Museum Mile if you've never been before. Plan to spend about 90 minutes to 2 hours while you're here.
12:00pm Bronx Zoo
After spending a few hours at the Met, the next stop is the Bronx Zoo. You can either take the bus or get a cab, either way expect it to take at least 30-40 minutes to get there. While you could spend the whole day here, 2-3 hours would be sufficient as well.
Tickets for adults are about $29 and offer special exhibits or activities to upgrade to if you are willing to pay extra. I would only recommend paying for the congo gorilla forest and skip the other upgrade features, they aren't worth it. There's a cafeteria there as well if you are looking to get some lunch.
3:00pm NY Botanical Garden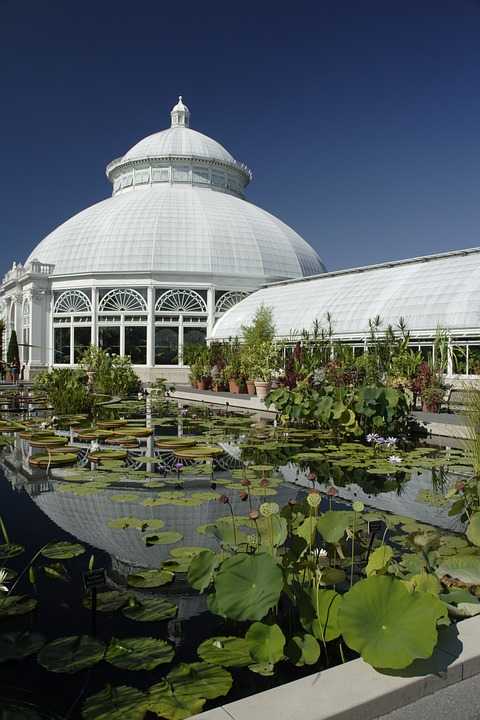 Once you've had the chance to spend a few hours at the zoo, make your way to New York Botanical Garden, which is approximately a 15 minute walk. During the winter months it closes at 4:30pm, but in spring, summer and fall, they stay open till 6pm.
You could make your way there around 3pm and spend the second half of your afternoon here.
6pm Yankee Stadium
To finish your day, if you're here during baseball season, there's a good chance you could catch either a Yankees or Mets game in the evening. For most evening games, start times are usually at 7pm. I suggest getting there around 6pm to pass through security and find your seat, so you don't miss a single second of action..
If you're going to Yankee Stadium, you could walk over to the D train and take a ride straight to the stadium. This trip will take you about 40 minutes or take an uber which would be closer to 20 minutes.
If you plan to make your way to Citi Field to catch a Mets game, expect public transportation to take nearly an hour and a half. I would suggest riding an uber, which is only about a 20 minute drive from the botanical gardens.
Compared to Lonely Planet Day 1, this itinerary is a lot more realistic to follow. You will travel through different neighborhoods and requires subway or cab rides to get across to several of them. The evening itinerary is easy to follow once you get to dinner as all of the stops are within a short walk from each other.
EJ's Luncheonette and Serra at La Birreira don't come well recommended based on yelp reviews and the Museum of Chinese in America isn't a must see, but the other activities planned for the day are worthwhile.
Accessible Schedule ***
Travel convenience **
Activities **½
Price $$
Overall **½
10:00am The Met and Neue Galerie
You're morning activities are to visit the The Met and Neue Galerie before lunch. The MET opens at 10am and ideal to get there right when it opens. You'll likely want to spend about 90 minutes there.
The Neue Galerie is only a 5 minute walk and is a very small museum, you can see everything in about 30 minutes.
12:00pm Lunch at EJ's Luncheonette
Lunch is a 20 minute walk over to EJ's luncheonette a very popular diner in the Upper East Side. Often, they have long lines out the door.
Yelp has it at a 3 star rating. Seems many guests feel based on the high prices and long wait times, the quality of food and service is lacking.
1:00pm Soho
The next stop is to head to Soho and do some shopping. The best way to get here is to take the W train and get off at the Prince St. station.
You'll be right in the heart of Soho, where an abundance of stores are close by.
3:30pm Museum of Chinese in America
After some shopping, you can walk to The Museum of Chinese in America. From anywhere in Soho, it shouldn't be more than a 10 minute walk.
The museum isn't too extensive and your visit can be done in under an hour.
4:30pm Madison Square Park and The Flatiron Building
You'll make your way up to Madison Square Park by subway. It is a 15 minute subway ride. The Flatiron Building is right across the street from the park.
Soho and Chinatown are great stops for anyone visiting New York. There's so many iconic places to see that most people don't have any idea about.
Take a 2 hour Soho, Little Italy and Chinatown tour with one of our tour guides and hear and see great history and information about these two neighborhoods along with Little Italy. You'll experience a more informative and enjoyable time instead of just shopping and strolling the street.
5:30pm Dinner at Craft
Craft comes recommended by Lonely Planet for dinner. It is a 6 minute walk from Madison Square Park, and is given 4 ½ star reviews from TripAdvisor. It's a high end restaurant known to serve American food.
7:00pm People's Improve Theater
After dinner the walk to People's Improve Theater will take only 7 minutes. The actors here perform sketch comedy and each show runs under an hour.
These performances are very affordable and usually costs between $8-$10 per ticket.
8:00pm The Flatiron Room
Once the show is over, it will be a 10 minute walk to the Flatiron Room. This jazz lounge receives 4 ½ stars on yelp. It has 1920's theme with live music every night.
9:00 Serra at La Birreira
Next take a 5 minute walk to Serra at La Birreria. 3 star reviews on Yelp. Italian themed rooftop bar. Most felt the decor was astounding, but food quality was poor and expensive.
Day 3 Schedule Comparison
Last day on the itinerary for NYMAG and they tend to plan a day that winds down a lot more compared to the first two days. They plan fewer activities with more time to spend at each stop. With the exception of the Russian Tea Room, the rest of the activities come highly recommended.
You will spend most of your day around Upper East Side, Midtown and Upper West Side and all stops are fairly close to each other. You will need to take the subway to some of the locations, but each ride shouldn't take long or hard to figure out. You'll visit two of the most popular museums and catch a broadway show in the end, quintessential musts when coming to the Big Apple.
Accessible Schedule ***½
Travel convenience ***
Activities ***
Price $$
Overall ***
10:00am The Met or MoMa
The Met is more famous and has a lot more diverse exhibits. MoMA has modern art and many famous paintings such as Starry Nights by Van Gogh. However, MoMA is a lot smaller and doesn't offer the range of artwork or artifacts The Met does. Either way, you'll have an enjoyable experience no matter which one you choose.
1:00pm Russian Tea Room
This is a very well known restaurant in Midtown with a lot of history and has seen its fair share of celebrity sightings over the years. Despite its popularity, according to tripadvisor, it has a measly 3 ½ star rating. Many of the negative reviewers stated that the restaurant feels like a tourist trap with beautiful and upscale decor that serves expensive, but mediocre food.
There's plenty of options in the area, since it's Midtown and a hotbed for tourists, many restaurants in the area tend to be overpriced with mediocre quality food, but if you do some research you can find some places that are worthwhile.
3:00pm American Museum of Natural History
Another very popular museum in NYC. It's where they filmed the Night at the Museum movies and if you download their app you can find where they filmed some of the scenes. They offer pay as you wish for all guests at all times, so a great place to visit for a low price.
If you are coming here from the Russian Tea Room, only a 12 minute travel time with a mixture of walking and taking the subway. This museum closes at 5:45pm.
6:30pm Dinner at Joe Allen
This is one of the most common go to spots for dinner before a Broadway show and a place to grab a cocktail after a show. It's filled with tourists and locals alike, but usually very busy for dinner. If you decide to come here, make sure to get dinner reservations.
It seems like a bit of a cliche to eat here before a show, but despite that, it does receives positive reviews based on tripadvisor (4 ½ stars). Considering its near Times Square, this place isn't a bad spot to pick.
8:00pm Broadway
It's ideal to pre-purchase tickets in advance so you don't have to worry about the show you are looking forward to getting sold out or having to wait in long lines trying to get tickets. Check out Today Tix website to find discounts and research which shows interest you the most.
Before you take in a Broadway show, why not learn a little history about the area you plan on spending your evening in. We offer the Inside Broadway Tour from 4pm to 5:45pm everyday that provides some information and insight about how Times Square and Broadway was shaped over the past 100 years.
Once the tour is done, you'll have enough time to grab some dinner right before your show begins. What a great way to start your evening right by learning about Broadway and experiencing a thrilling show in the heart of NYC.
10:30pm Blue Fin at W New York
Another high end restaurant and bar in Times Square. TripAdvisor rates it 4 stars. A lot of reviewers felt that the location was convenient and enjoyed the aesthetics, but like many other restaurants in Times Square, numerous reviewers felt the food was unimpressive and over priced.
It is a a popular spot for post-show cocktails and they specialize in sushi and seafood if you're still hungry.
Very easy itinerary to follow with only 3 activities scheduled. I recommend starting your day as quick as possible because the last activity, the Statue of Liberty can take all day and it's best to get there early to beat the massive crowds.
I would even recommend skipping the Staten Island Ferry portion of this trip and heading straight to Statue of Liberty. Also, you will want to plan ahead of time to get tickets to shorten wait times in lines. This itinerary is planned as if you are in NYC on a Sunday and spending your last day in the city before heading home.
Accessible Schedule ****
Travel convenience ****
Activities ***
Price $
Overall ***
8:00am Brooklyn Bridge
You'll begin your day walking across the Brooklyn Bridge. It's best to take the subway to Dumbo or Brooklyn Heights then walking across the bridge so you will end up in Manhattan. If you go early in the morning it will be far less crowded.
The walk should take approximately 30 minutes including taking time to take pictures and read some history from plaques that are posted on the bridge, but you could spend more time there as well if desired.
9:00am Staten Island Ferry
Once you've made it across the Brooklyn Bridge and are now in Manhattan, you can take the subway from Brooklyn Bridge-City Hall station and ride the 4 or 5 train to Bowling Green and then take a short walk over to the Staten Island ferry, it only takes 10 minutes from Brooklyn Bridge to make it here.
The ferry ride is completely free and goes past the Statue of Liberty and give you great views of Lower Manhattan and Brooklyn Bridge as your ferry departs the station. The ride takes 30 minutes to arrive at Staten Island and another 30 minutes to get back to Manhattan. The ferries leave every half hour so once you get to Staten Island you have to hurry on to the returning ferry or else you'll wait 30 minutes before you can board the next one.
This round trip could take 1 to 1 ½ hours depending on if you can make the quick turnaround or not. Since one of the benefits of taking the Staten Island ferry is to get a nice view of the Statue of Liberty and the plan for you next is to visit is the statue anyways, I would suggest just skipping this part of the itinerary.
The Statue of Liberty is one of the busiest attractions to see and the earlier you start your day there, the better to avoid long lines and due to the potentially 90 minute roundtrip on the Staten Island ferry, stopping here first would most likely cause you to start getting in line for Lady Liberty when crowds are a lot busier.
10:30am Statue of Liberty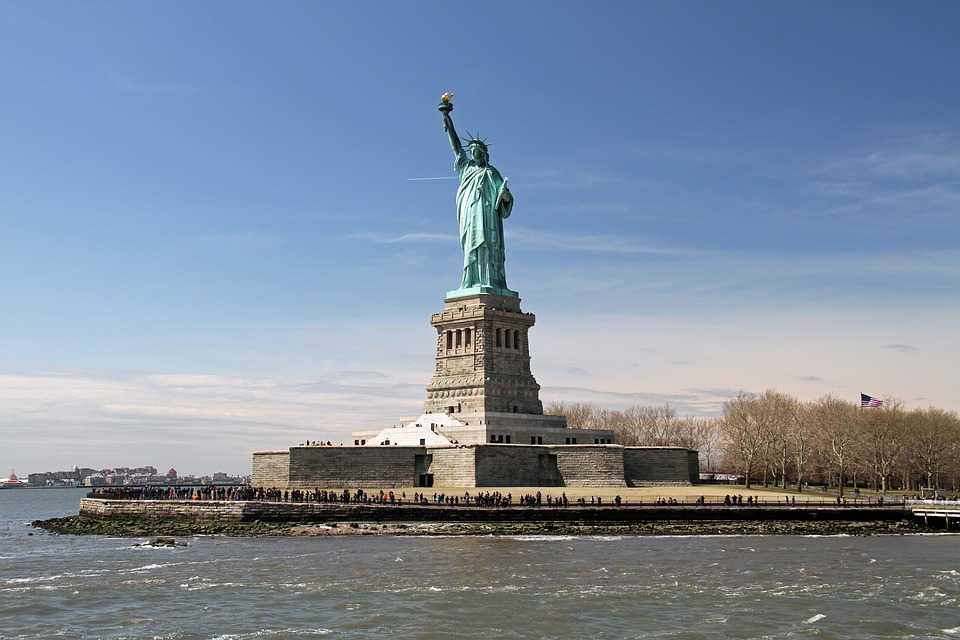 The last stop on your 3 day trip to NYC is the Statue of Liberty. While it's very touristy, it's definitely a must see. Ideally, it's best to explore the Statue with an experienced tour guide.
Thousands of people visit the Statue everyday, however there's so much history and details most of them miss out on. On our Statue of Liberty and Ellis Island tours, you'll hear interesting stories and have a funny and entertaining tour guide to make your visit more fun and lighthearted. To peak your interest even more, there's also a new Statue of Liberty Museum opening up this year.
After visiting Liberty Island and seeing the Statue of Liberty up close, your tour guide will take you to Ellis Island where you'll learn about the millions of immigrants who were processed here through before making their way to America.
This is 4 hour experience and once it's concluded, you will end the tour on Ellis Island so you can spend as much time as you want exploring the rest of the island.
This itinerary is exclusively in brooklyn for the whole day. You'll start off by taking the East River Ferry, which I think is a highly underrated activity not many guides mention, but incredibly worth doing. It's an excellent way of traveling throughout the city and offers beautiful views without feeling touristy.
All of the restaurants and bars, except the Ides Bar, are well revered and many of the stops can be visited at an affordable cost.
Accessible Schedule **½
Travel convenience **½
Activities ****
Price $
Overall ***
9:00am East River Ferry
The East River Ferry is a beautiful ride on the East River. Start in Manhattan from the ferry terminal on 34th st. and FDR. There will be a few stops in Williamsburg before getting off in Dumbo.
You'll be dropped off right next to Brooklyn Bridge Park and Empire Fulton Ferry Park, both of which have amazing views of Brooklyn Bridge and the Manhattan skyline.
12:00pm Lunch at Juliana's Pizza
Juliana's is a very popular pizzeria in the area. Try to get there before noon to beat the crowds or else expect to wait in line for 30 minutes to an hour for a table. They have 4 ½ stars from yelp, it comes highly recommended.
1:00pm Brooklyn Museum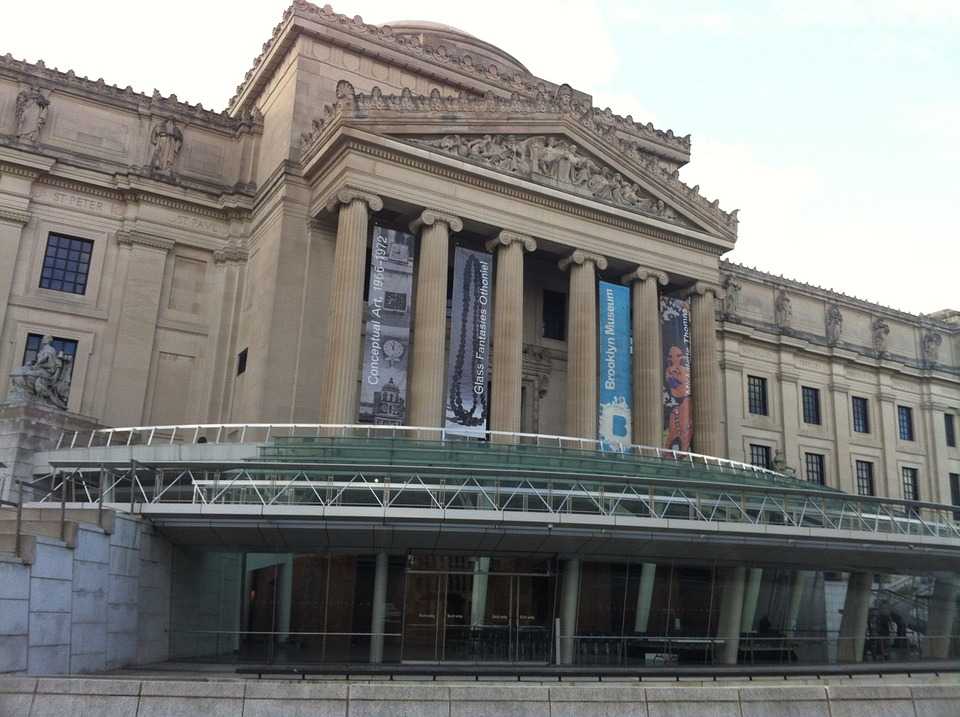 Brooklyn Museum is a 20 minute subway ride away from Juliana's. The museum is pay as you wish and visitors can easily spend 2 hours or more here.
3:30pm Prospect Park
Prospect Park is right behind the Brooklyn Museum. It's a very large park that could take many hours to stroll through. Lakeside Complex is a 20 minute walk from the museum. They have an ice skating rink there in the winter and a cafeteria.
Prospect Park is one of the many great parks in NYC. For some insight on 8 of the Best Parks in NYC (Besides Central Park) this blog will give some great examples.
5:00pm Dinner at Fette Sau
The best way to get to Fette Sau is by cab or uber. It's a 25 minute ride to get there from Lakeside Complex. This restaurant receives 4 stars on Yelp. They're known to have great BBQ, their signature is their brisket.
7:00pm Maison Premiere
Maison Premiere is an upscale bar and restaurant with 4 star yelp reviews. They serve oysters and other types of seafood. People seem to love their 1920's French decor and that's a big reason people keep coming back.
8:00pm Ides Bar
The Ides Bar is another upscale bar with a rooftop view providing beautiful views of Manhattan. Unfortunately, they have only 3 ½ stars according to yelp. Despite gorgeous views and ambiance, a lot of visitors felt that the drinks here were overpriced and service was slow.
NYC has some of the best bars in the world. Many of them are hidden and hard to find, but can be incredibly rewarding once you know where they are. Take a look at 8 Hidden Bars in NYC with great cocktails, you'll want to settle for your local dive bar ever again.
9:00pm Brooklyn Bowl
Brooklyn Bowl is directly across the street from the Ides Bar. You'll find bowling at its finest at this popular establishment. It comes with 16 lanes, critically acclaimed food by Blue Ribbon and large leather sofas. What really separates this from just any other bowling alley is it's top of the line concert shows they put on. Almost every night of the week they have a band performing and popular musical acts are known to sell out shows here regularly.
Summary
NYMAG and Lonely Planet itineraries are the busiest and loaded with tons of things to do. NYCGO is designed for a traveler who moves more at a leisurely pace. Either way, the all recommend some of the top highlights most tourists are interested in seeing, such Statue of Liberty, Empire State Building, Broadway and museums. Take one last look below to see how all the itineraries appear day by day.