How to Spend Your Time in Grand Central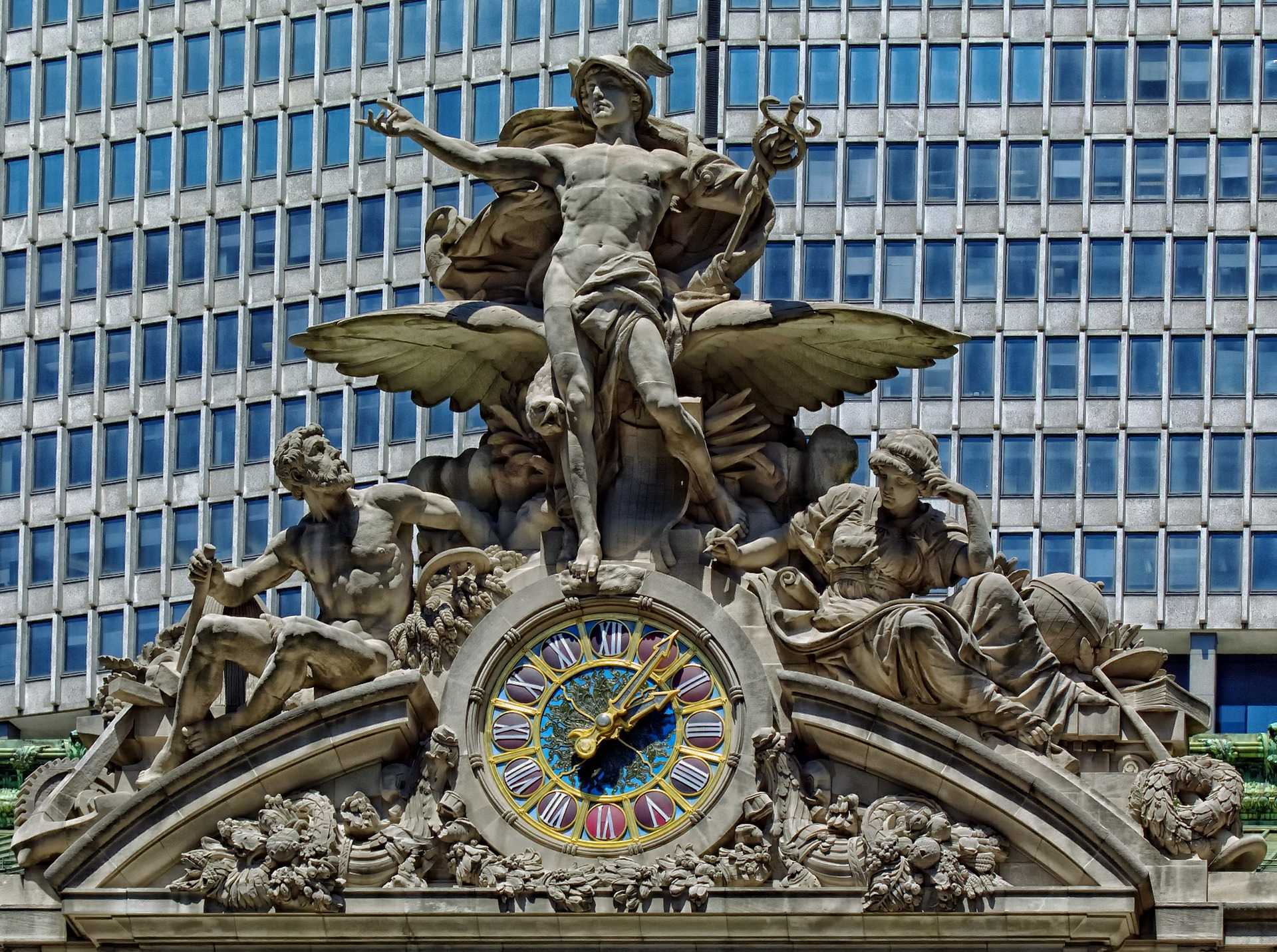 This post is to help you discover neat things to do inside Grand Central Terminal. Many people come here to look at the beautiful architecture and just see what it's all about. However, there are a few places worth checking out and some that are secret spots most people don't know are even there, one of which has a surprise connection to Donald Trump.
Tip: Our 1 Day 6 Hour Tour offers a visit to many famous landmarks all over Manhattan, one of which is inside the Grand Central Terminal. Also, check out our new post about How to Spend 3 Day in NYC, which lists popular itineraries to follow. Some of them include visiting Grand Central.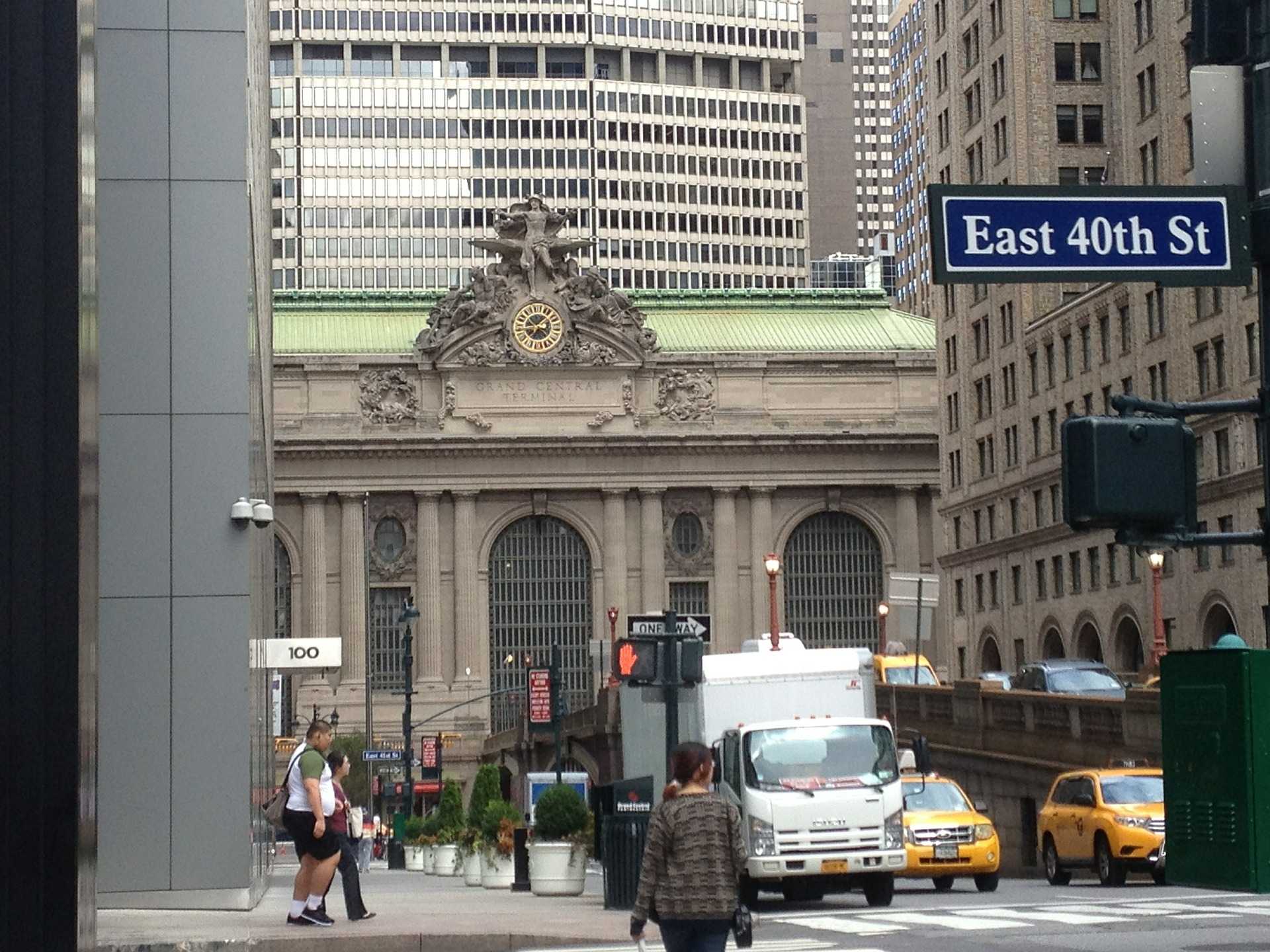 Where is it?
It's located on 89 E. 42nd St. in Midtown Manhattan, very close to the Chrysler Building and NY Public Library amongst other things.
The main subway lines that connect here are the 4,5,6 (green line), the 7 (purple line) and the S (gray line) train. Travelers and commuters from the Metro-North trains along the Harlem, Hudson and New Haven lines connect here. Also, numerous bus lines make their stops near Grand Central
For some of the best ways to travel around New York, follow our guide for Way to Travel New York City. Since you're main course of transportation will be by subway make sure you read the Top 6 Rules for Riding the Subway and perhaps you'll make your way around this city like a true New Yorker.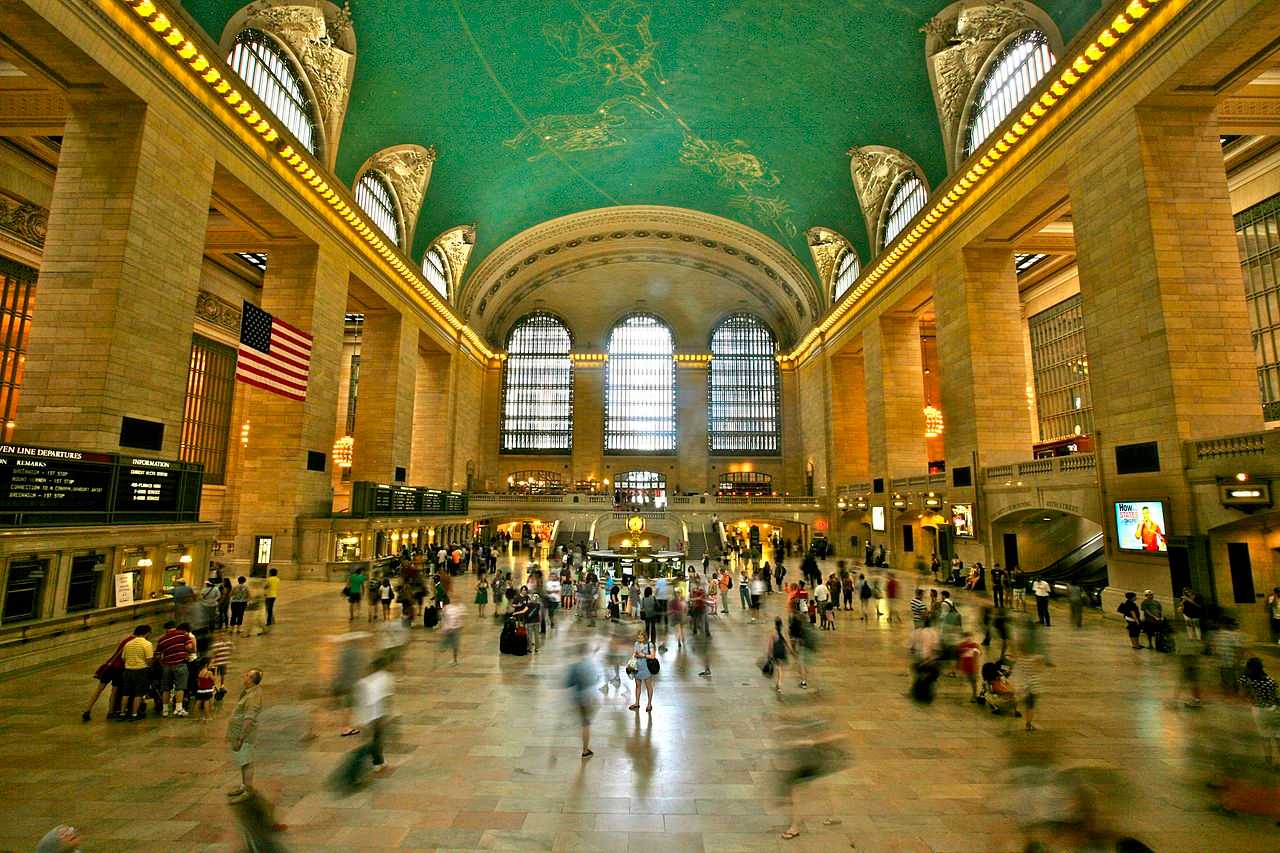 Main Concourse
This is the main area of the station that most people recognize when they come here. It's usually filled with bustling crowds and tourists taking pictures. It contains an elliptical barrel-vaulted ceiling and the rooms vastness was meant to evoke its "grand status."
Originally the concourse was planned to have a skylight, but after realizing how impractical it would be, an elaborately decorated mural of constellations was implemented there instead.
However, the painting contains several astronomical inaccuracies, most of the constellations were painted backwards.
No one had realized this until after the station was opened and while no one knows how this mix up happened, the Vanderbilt family (builders of the station) cleverly replied by saying that it was intended this way because the mural was meant be seen from a heavenly perspective not an earthly one.
While it's not uncommon especially in medieval art to create a painting with a divine view, there are still be signs of inaccuracies according to some experts. Taurus and Gemini are reversed in their relationship to Orion, meaning they were painted with a heavenly view, while Orion was painted from an earthly view.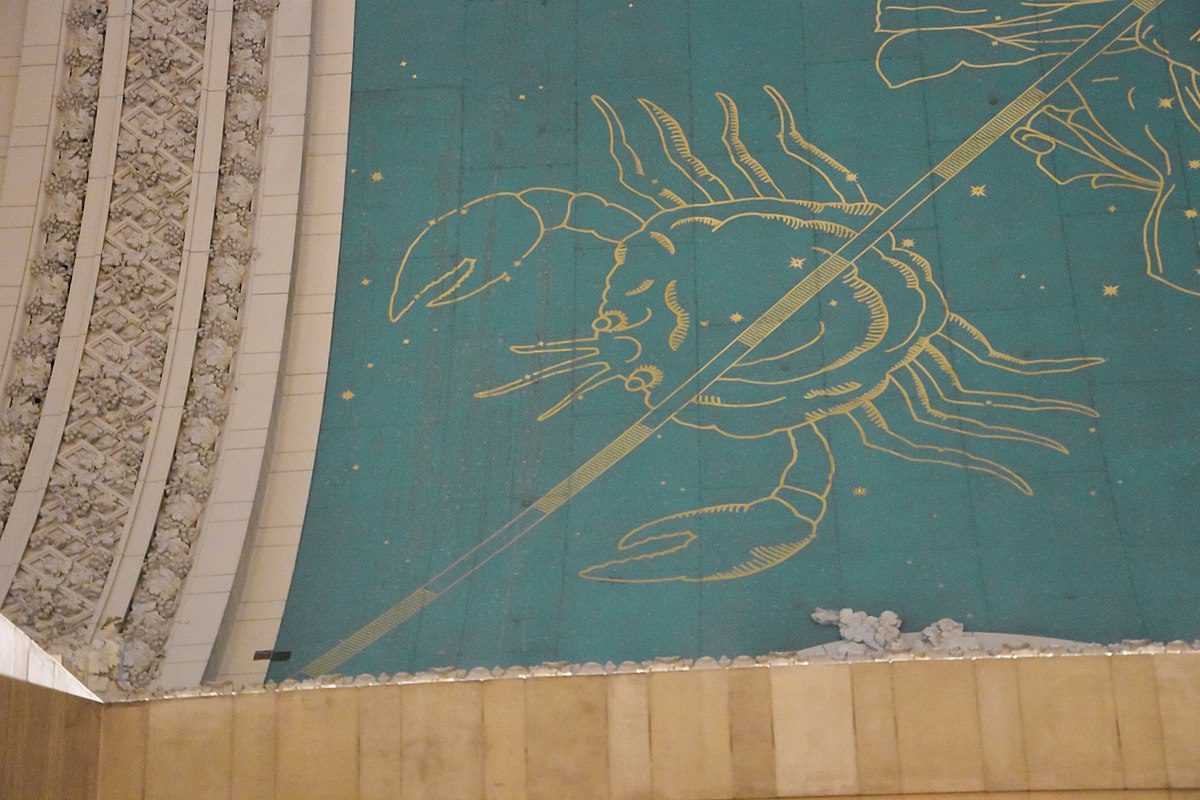 Tip: Look very closely at Cancer, the crab, next to it is a small, dark patch of brick. In 1998, there was a restoration project to help clean the ceiling and this dusty brick reveals what it looked like before.
A common myth is that the grime is actually 70% nicotine and tar because public smoking used to be acceptable and that one brick resembles a period of time from our past.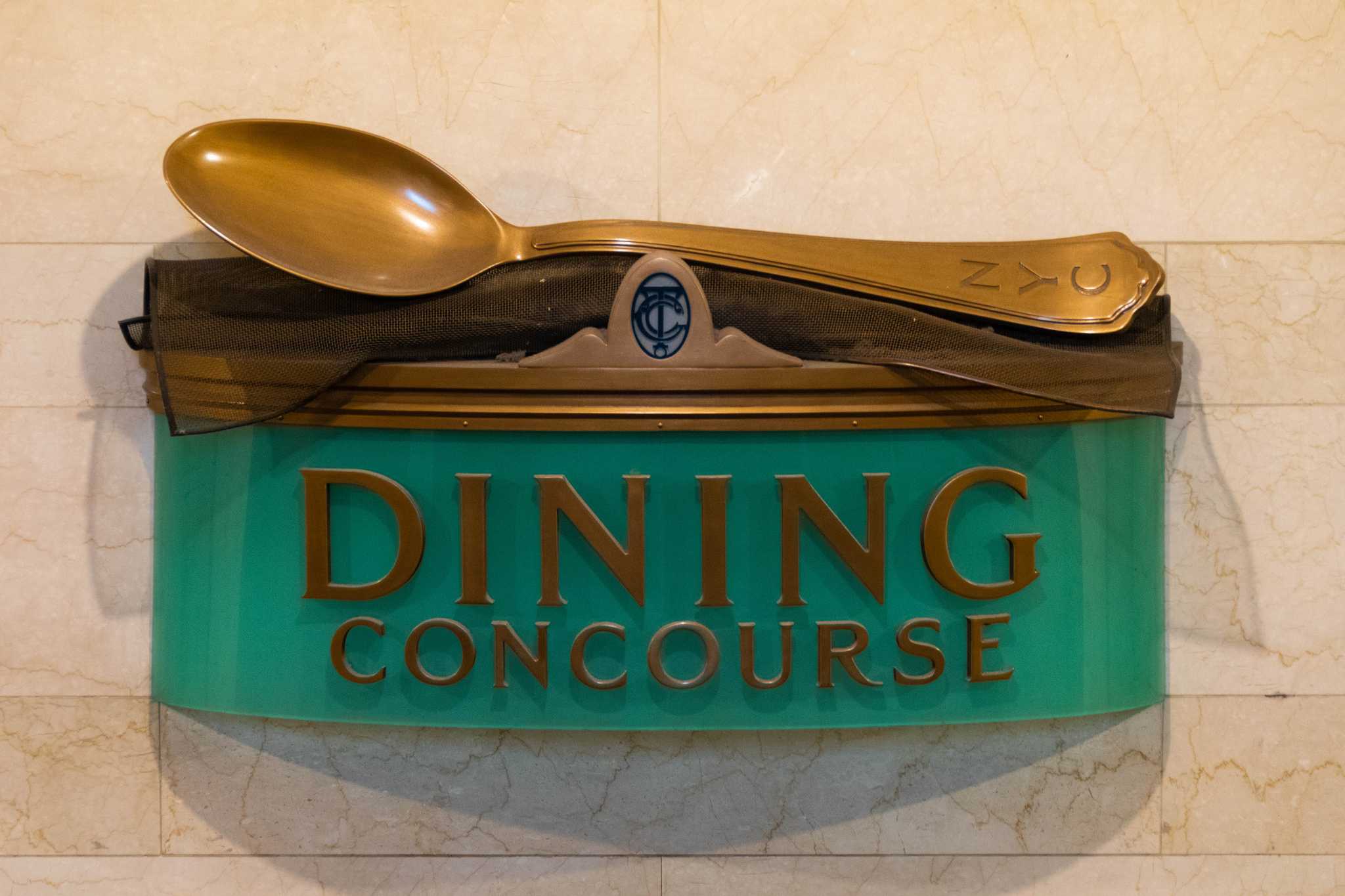 Dining Concourse
Below the Main Concourse is a food court that boasts big names like Shake Shack, Hale & Hearty and Magnolia Bakery to name a few. They can be reached by stairs, ramps and elevators.
Grand Central is home to several fine dining restaurants, two of which allow you to dine in the Main Concourse and enjoy beautiful views from your table, one of them is a Michelin starred restaurant and another is converted speakeasy that was formerly used as an apartment to entertain wealthy guests. The oldest and most well known establishment is the Oyster Bar and Restaurant that can be found underneath an archway.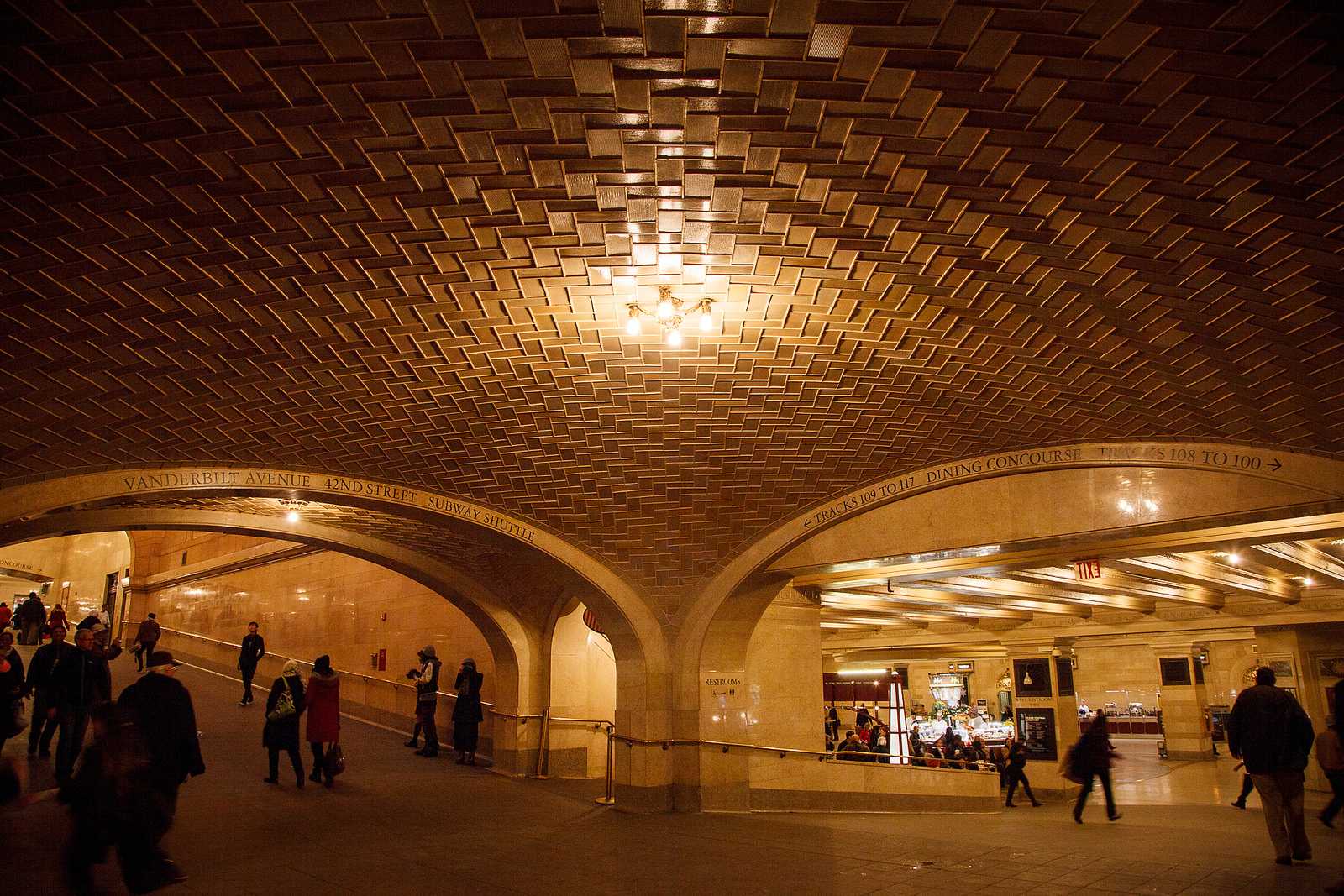 Tip: Just outside the Oyster Bar there are 4 arches joined by a curved ceiling that together create a whispering gallery. The way it works is one person stands at one corner and another person stands on the opposite corner.
You can speak at normal volume with each other and hear one another perfectly even though you are approximately 50 feet apart. No one knows if these whispering arches were made intentionally or happenstance.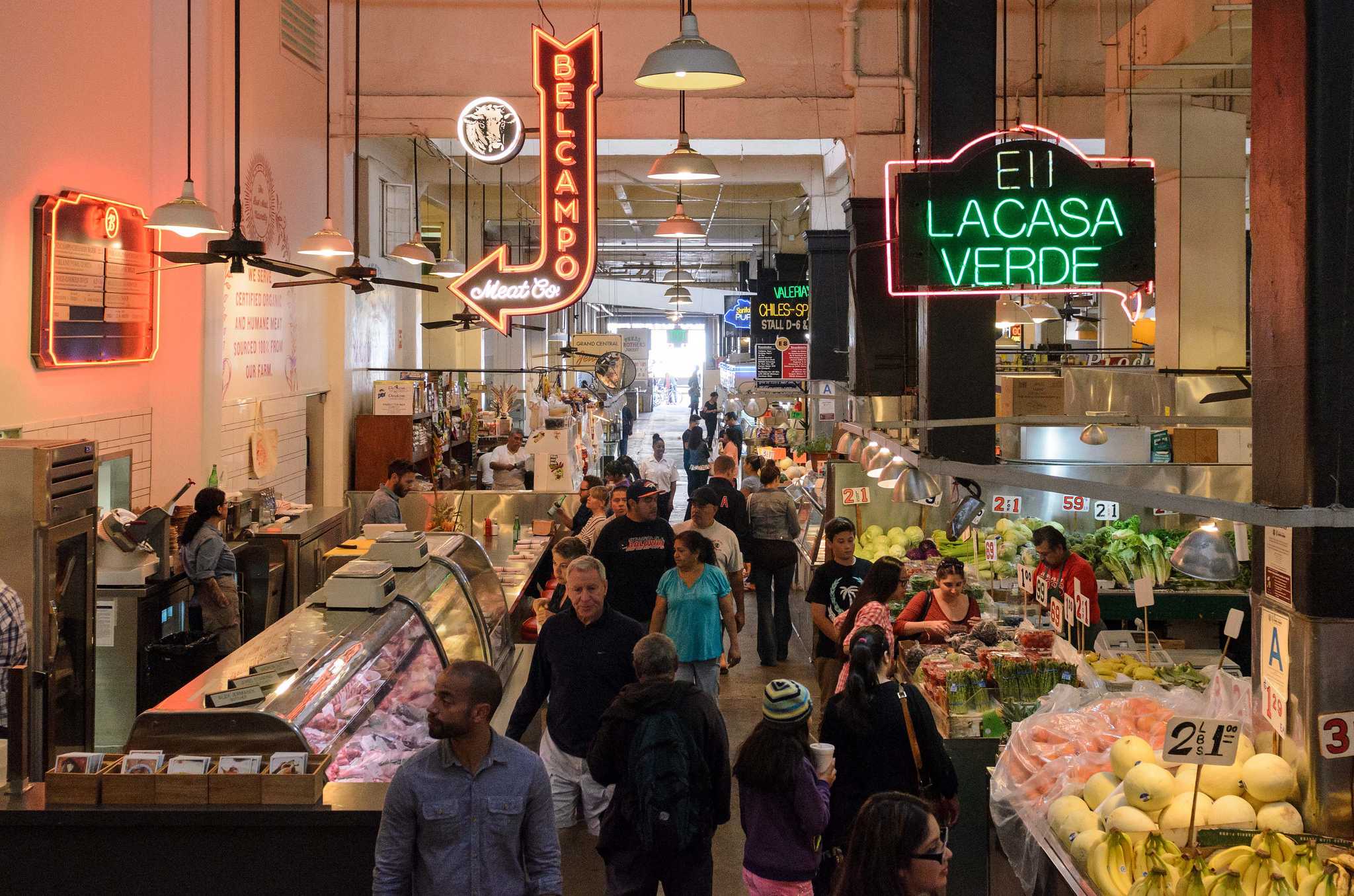 Shopping
The Grand Central Market offers a European-style gourmet shopping experience featuring 13 local vendors offering over 160 types of seafood, 400 types of cheese and meats and various types of bread.
Grand Central has over 65 stores to shop from including big names like Apple, Vineyard Vines, Rite Aid and some unique local brands as well.
In addition to shopping, there are several stores that offer services so you can get your shoe shined, your eye examined and your wrist watch repaired.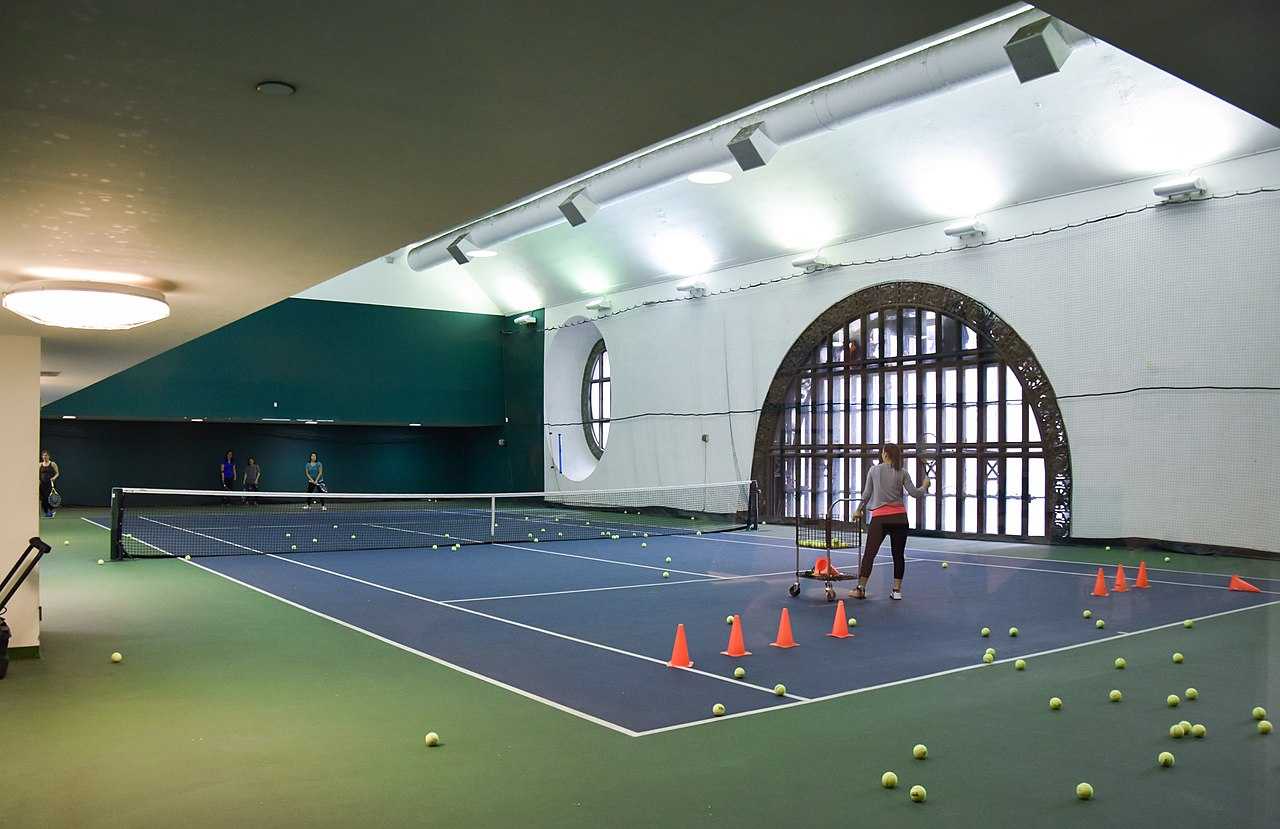 Vanderbilt Tennis Club
Most people who visit Grand Central on numerous occasions usually notice the mural in the Main Concourse, the market, the shops and the restaurants. But what many visitors never realize is that this place actually has not one, but two tennis courts. Legends like John McEnroe and even the Williams sisters have banged around a few balls here a time or two.
It is known as the Vanderbilt Tennis Club and it includes one regulation sized hard court, one junior court, 2 practice lanes and a fully equipped fitness room. The courts are located on the 4th floor and are completely open to the public everyday from 6am to 2am. It was once owned by Donald Trump for nearly 30 years before his lease ended in 2009 and it was renovated.