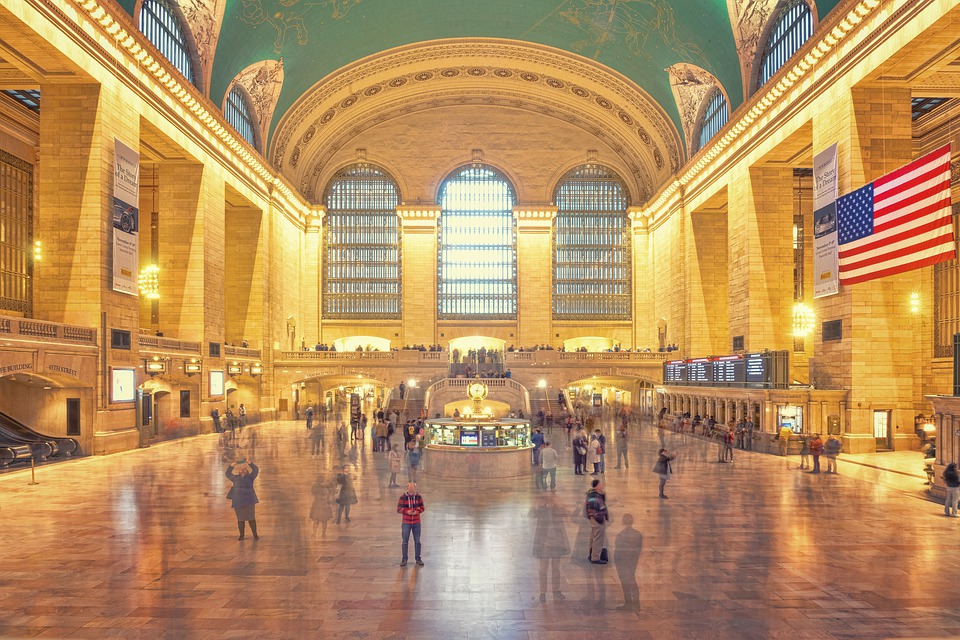 If you get lost trying to navigate New York City's Grand Central Terminal, you're forgiven — it's the largest train station in the world, after all. Many visitors from out of town flock to Grand Central to admire the breathtaking architecture, dine at world-famous eateries, or maybe re-enact their favorite movie scenes.
However, there's more to this station than meets the eye. Keep reading to discover how to spend your time at Grand Central, including some of its secrets, ranging from speakeasies to astrology to historic restaurants.
All Aboard the History Express: Some Grand Central Terminal Facts to Get You Started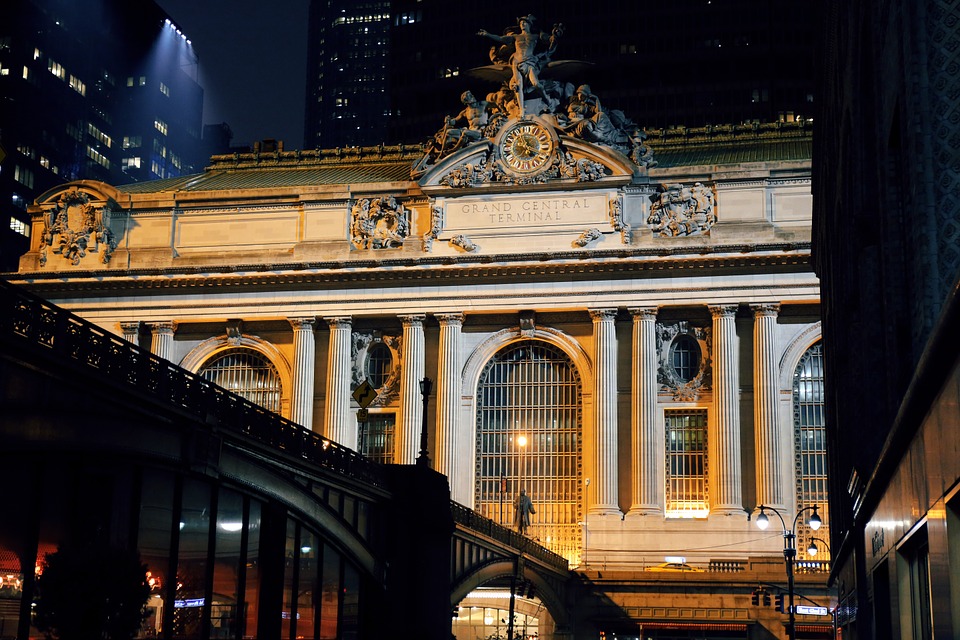 Grand Central Terminal sits at 89 E. 42nd Street in Midtown Manhattan, right next to the Chrysler Building and down the street from the New York Public Library. Completed in 1913, it was financed by shipping tycoon Cornelius Vanderbilt, whose connection to New York City also involves developing the predecessor to the Staten Island Ferry.
In its early days, Grand Central was a posh and popular terminal built to rival the original Penn Station, which people say was even fancier. But that wouldn't last very long. Due to the popularity of automobile and airplane traffic after World War II, Grand Central Terminal saw a sharp decline in ridership and fell into disrepair. There was talk about giving it the old Penn Station treatment — that is, tearing it down. Thanks to Jacqueline Kenny O'Nassis (JFK's wife), it was declared a national landmark and probably saved from becoming another Sprint store.
Today, it's owned and operated by the MTA Metro-North Railroad and serves as a very active commuter railway. Lines extend through parts of Harlem and The Bronx and then to the outer counties of New York and parts of Connecticut. Between commuters and daily visitors, Grand Central hosts more than 750,000 people every day.
What to See on the Main Concourse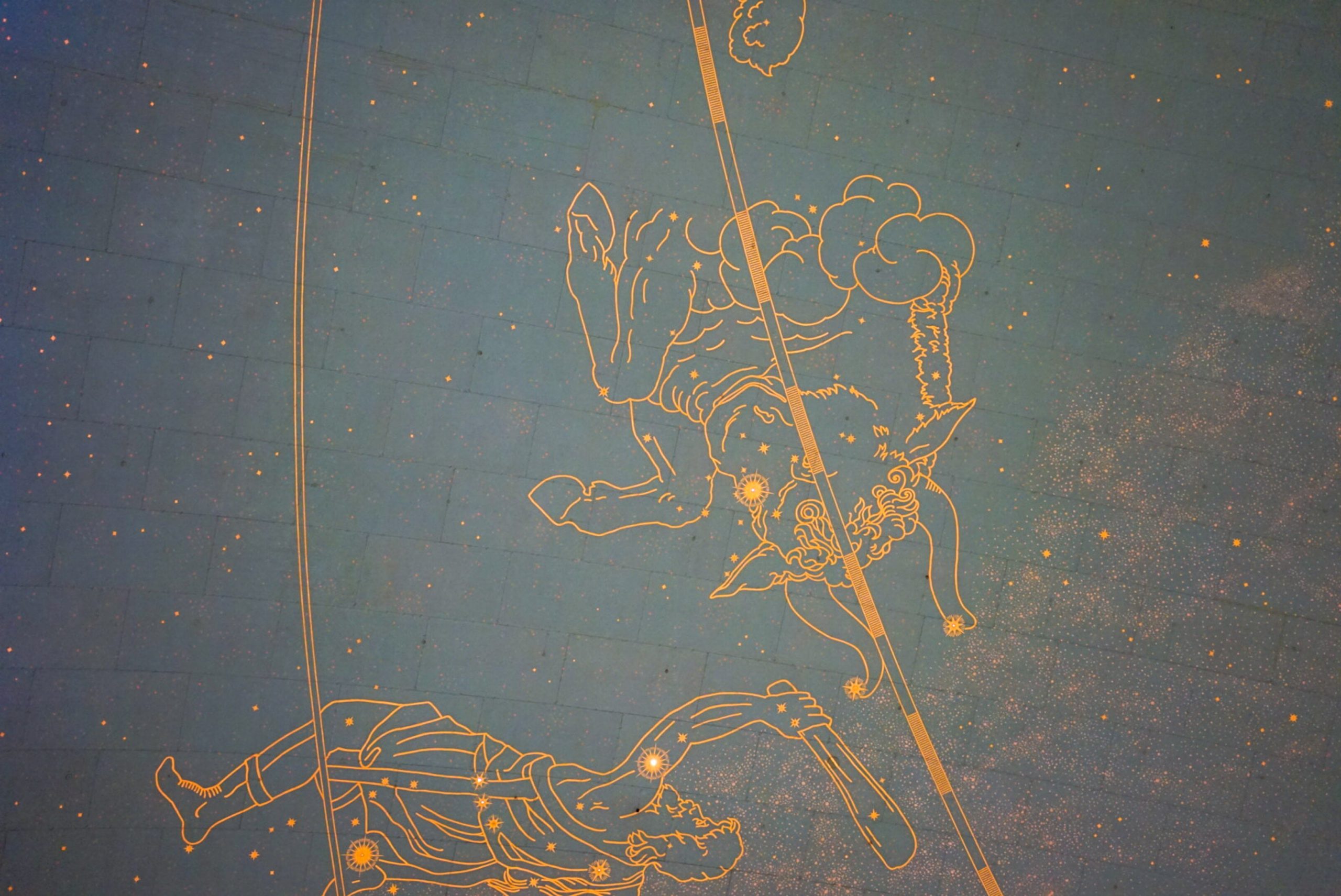 The main concourse of Grand Central Terminal is the area of the station that most people recognize when they arrive. It's usually filled with bustling crowds and tourists taking pictures. The view is pretty breathtaking, especially when you look up and notice the ceiling.
Originally the concourse plans involved a skylight, which would have looked drastically different. After realizing how impractical it would be, the architects decided to employ a decorative mural of astrological signs and constellations instead.
However, the painting contains several astronomical inaccuracies: Most of the constellations were painted backwards. No one realized this until after the station opened, and you can witness it for yourself today. How this happened is still a mystery, but the Vanderbilt family cleverly replied by saying that it was intended this way because the mural was meant to be seen from a heavenly perspective, not an earthly one.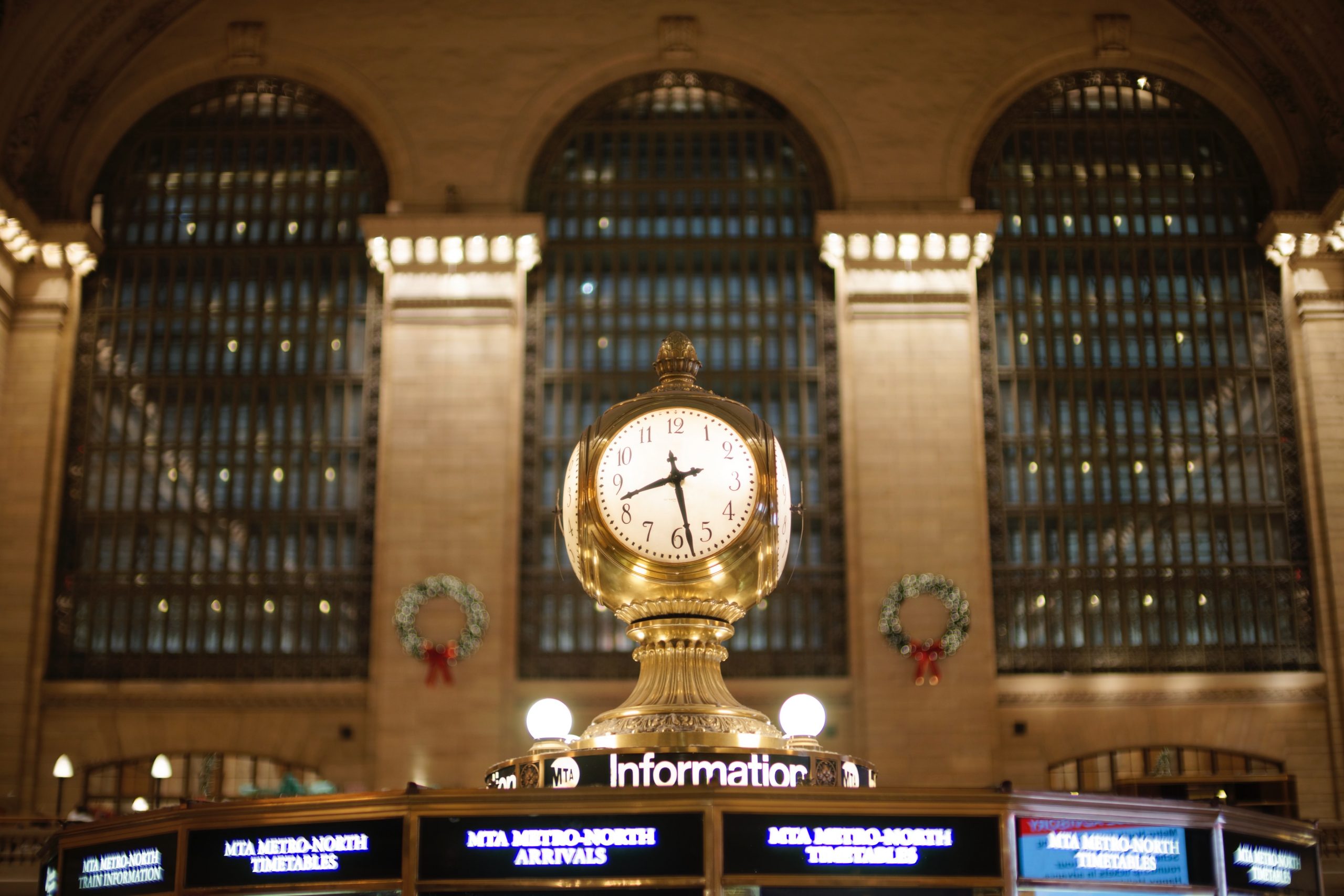 As you explore the main concourse, take special notice of the clock on top of the information booth (pictured above). You may recognize it from the opening credits of "Saturday Night Live," or from movies such as "North by Northwest." What makes the clock so special, though, might not be as easy to notice. It has faces that are crafted out of pure opal and has been valued from $10 million-$20 million.
Tip: Our one-day tour of New York City covers many famous landmarks all over Manhattan, one of which is inside Grand Central Terminal. Also, check out our post about how to spend three days in NYC, which lists popular itineraries to follow. Some of them include visiting Grand Central.
What to See (and Eat) on the Dining Concourse
Walking around the biggest train station in the world is sure to spark an appetite. Here are some suggestions on where to go to get your foodie fix.
The Food Court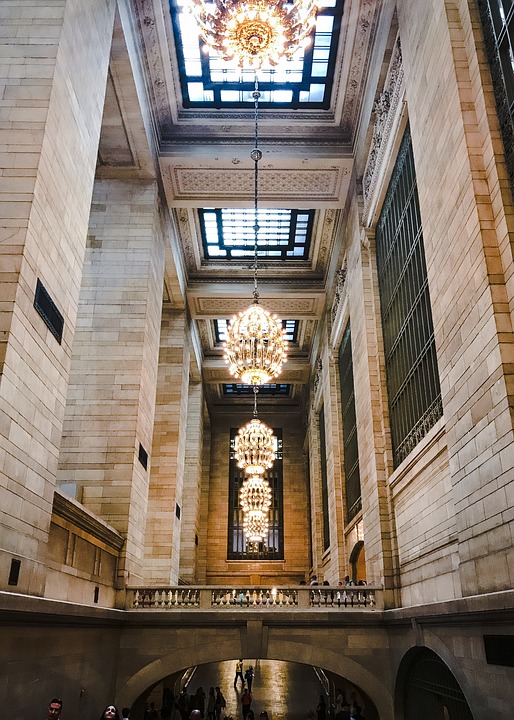 Below the Main Concourse is a food court that would make Willy Wonka jealous. The kiosks range from upscale dining to casual fare, and include popular NYC mainstays such as Shake Shack, which is on Eater's list of the top 27 burgers in NYC, and Magnolia Bakery, which ranked on Time Out's list of the 12 best cupcakes in NYC.
Grand Central Oyster Bar & Restaurant
Just up the ramp from the food court lies the Grand Central Oyster Bar & Restaurant, which Eater describes as a "fresh seafood palace." It dates back to the original opening of Grand Central Terminal in 1913.
The Whispering Gallery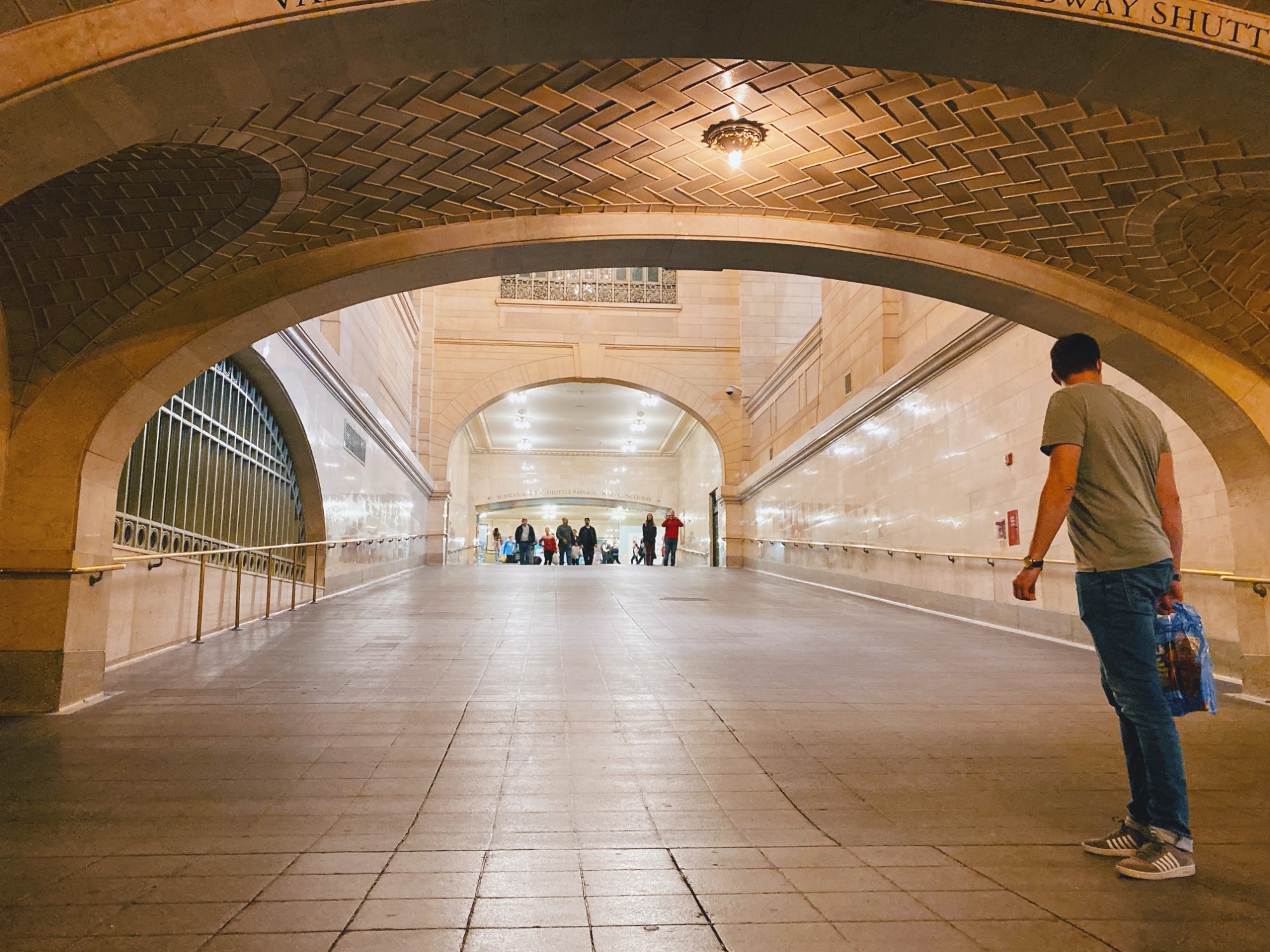 If you find the Oyster Bar, you've found another secret of Grand Central Terminal. You probably walked through four arches that look innocent enough, but combined with the curved ceiling they create what's known as the Whispering Gallery. Stand in one corner while a friend stands in an opposite corner, and speak at a normal volume into the wall. No one knows how it works, but you'll be able to hear each other perfectly despite being approximately 30 feet apart.
The Campbell
If all that whispering makes you thirsty, you're in luck. Just up the ramp is an opulent speakeasy known as The Campbell. Inside the converted office of financier John W. Campbell, expert mixologists craft cocktails in an incomparable environment adorned with plush leather chairs, rich wooden accents, and antique glass windows.
Shop 'Til You Drop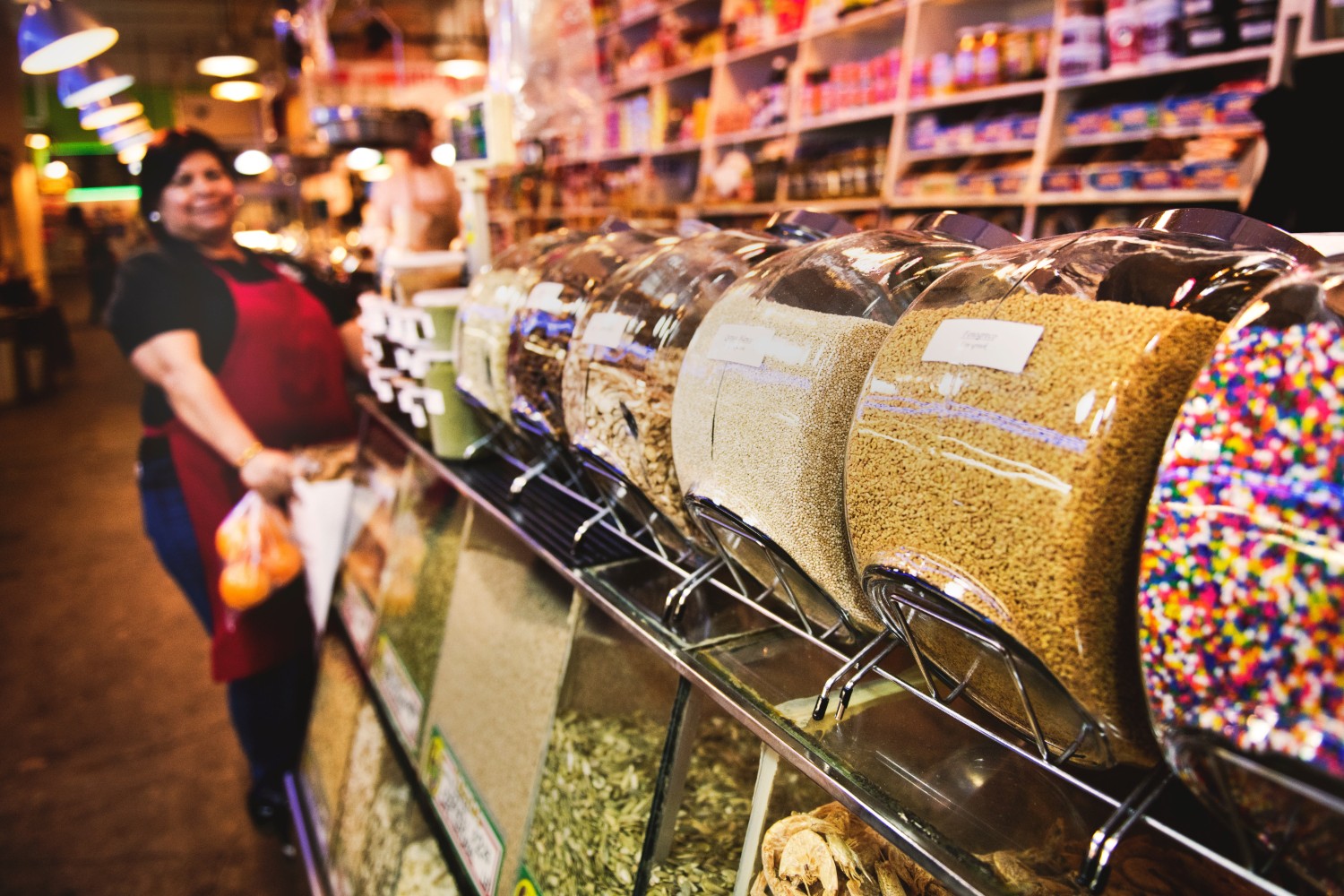 On the Main Concourse level, The Grand Central Market offers a European-style gourmet shopping experience featuring 13 local vendors, more than 160 types of seafood, 400 types of cheese and meats, and various types of bread.
Grand Central has more than 65 stores to satisfy your shopping urges, including big names and local brands. You can try to spot the Apple Store cleverly disguised in the Main Concourse or grab some new stylish threads at the Vineyard Vines clothing store.
Common Questions About Grand Central Terminal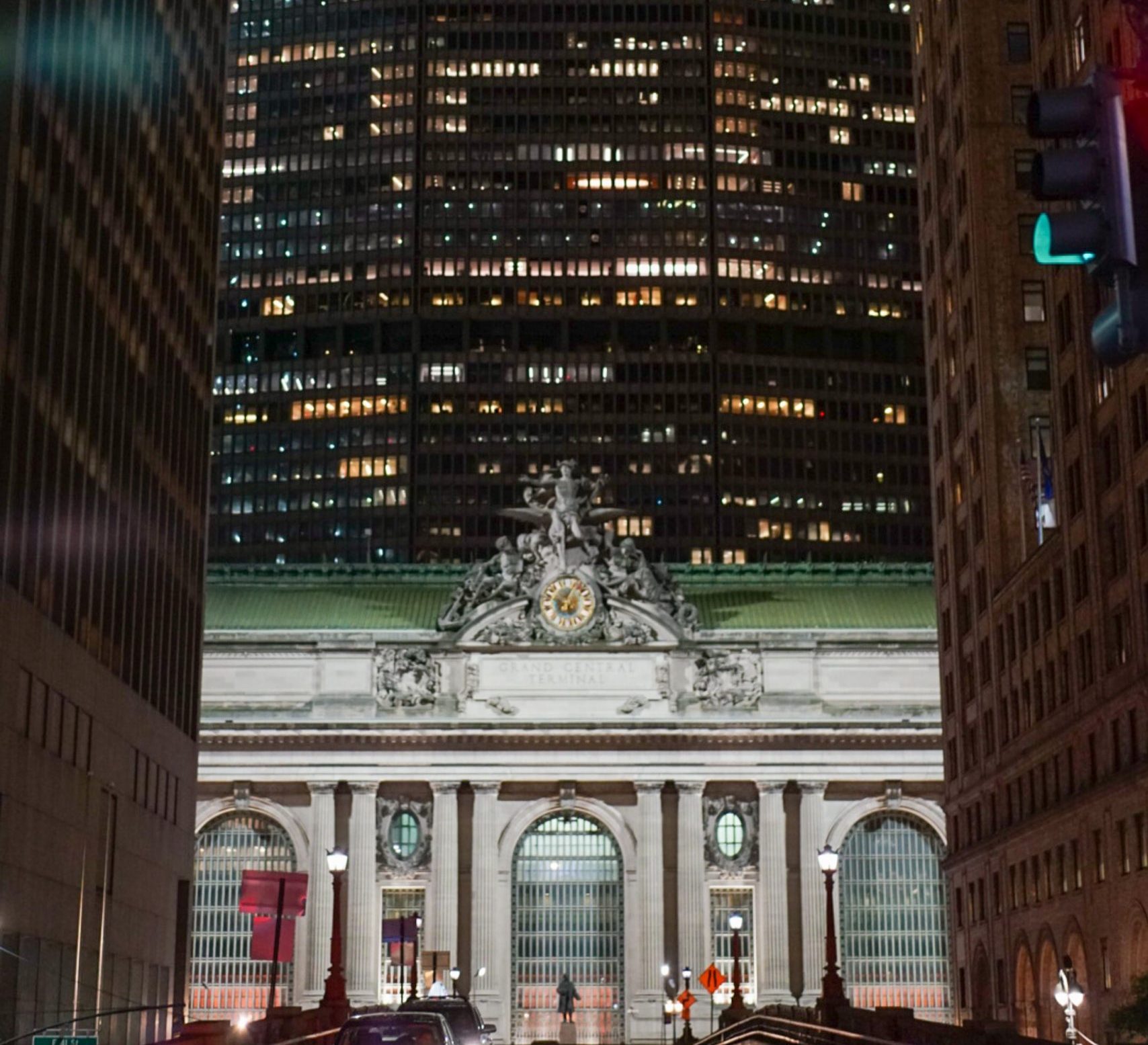 What's the difference between Grand Central Terminal and Grand Central Station?
The difference is very slight. Grand Central Terminal refers to the MTA Metro North train lines that run into and out of the tracks. GCT is the terminal line, meaning trains stop there and don't run through.
Grand Central Station refers to the subway station inside GCT. The main subway lines that connect here are the 4, 5, and 6 trains (green line), the 7 train (purple line), and the S train (gray line shuttle).
Does Grand Central Terminal close?
Yes, it does. While individual store and restaurant hours vary, Grand Central Terminal is open daily from 5:15 a.m. to 2 a.m.
Can you play on the tennis courts at Grand Central Terminal?
At first this seems like a weird question, until you discover that Grand Central Terminal has not one but two tennis courts inside.
Legends such as John McEnroe and even the Williams sisters have all visited the Vanderbilt Tennis Club to get their reps in for the day. It includes one regulation-sized hard court, one junior court, two practice lanes, and a fully equipped fitness room.
The courts are located on the fourth floor and are open to the public every day from 6 a.m. to 2 a.m.
You've Now Arrived at Your Final Destination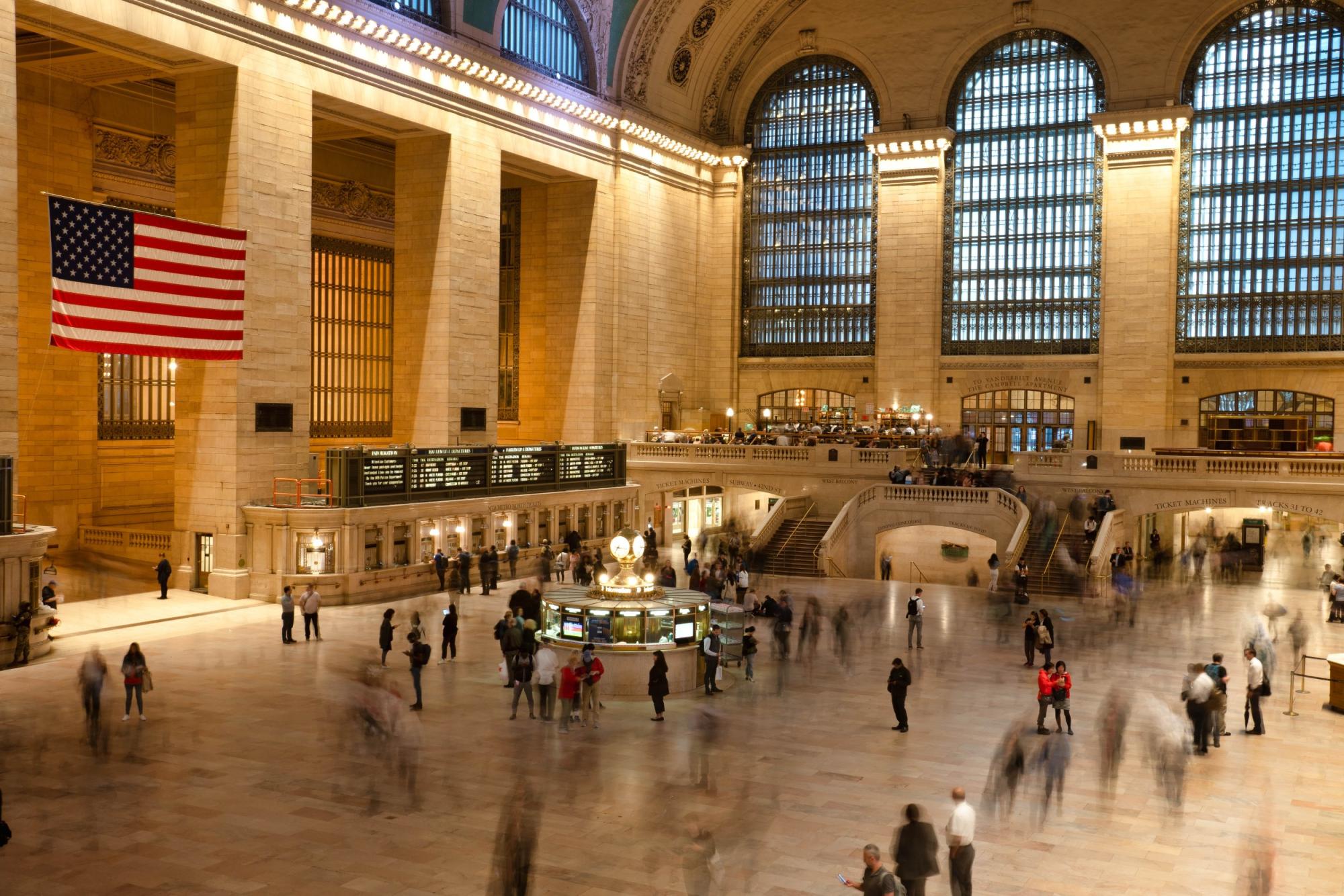 It's hard to imagine New York City without Grand Central Terminal, but it almost happened. Thanks to the ingenuity of a First Lady and many passionate citizens, Grand Central not only survived, it thrived. Whether shopping, touring, eating, or just taking in some of the classic sights and sounds of New York, visitors come year-round to experience a little bit of the magic that has made it so famous.