All NYC Tours
New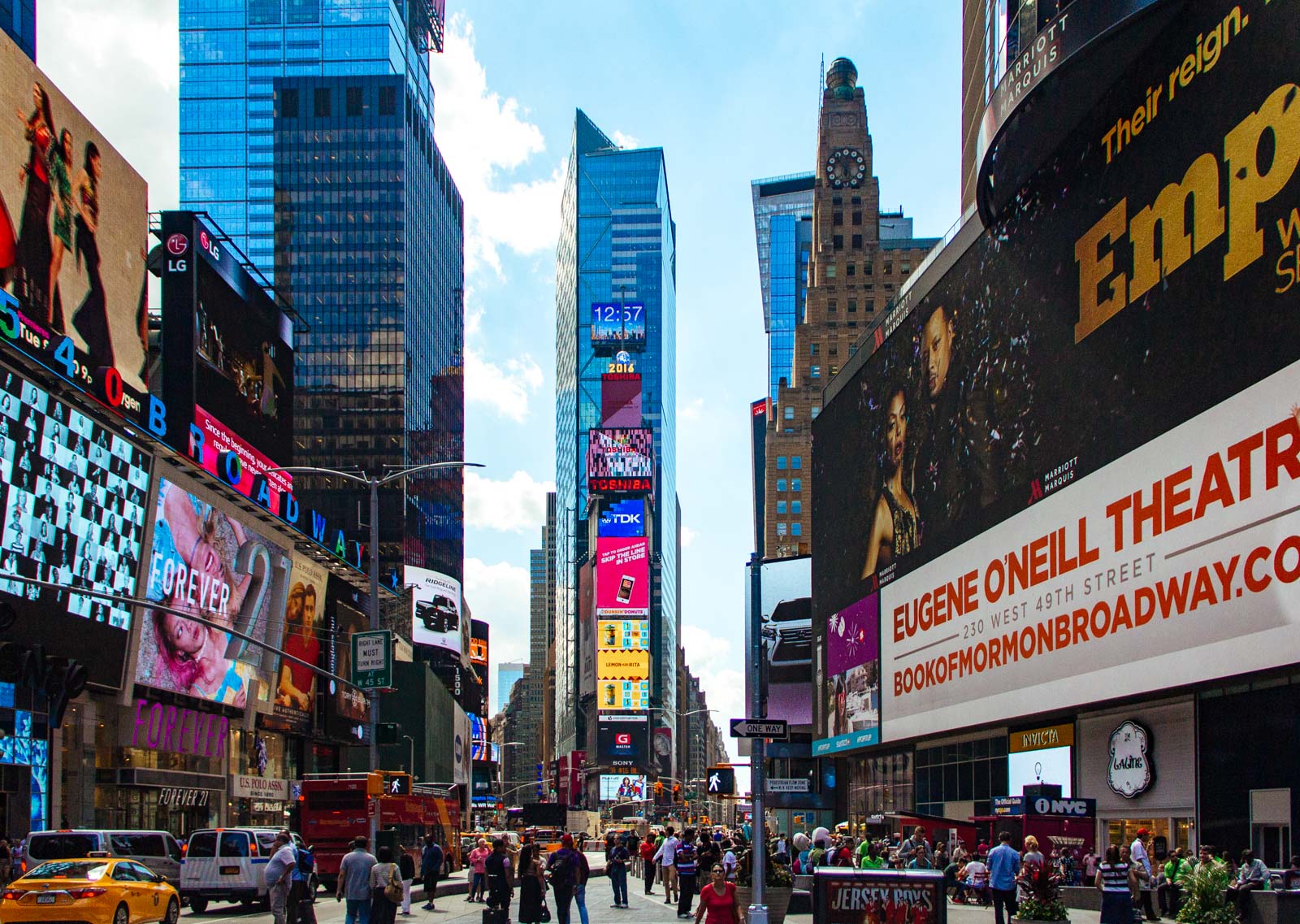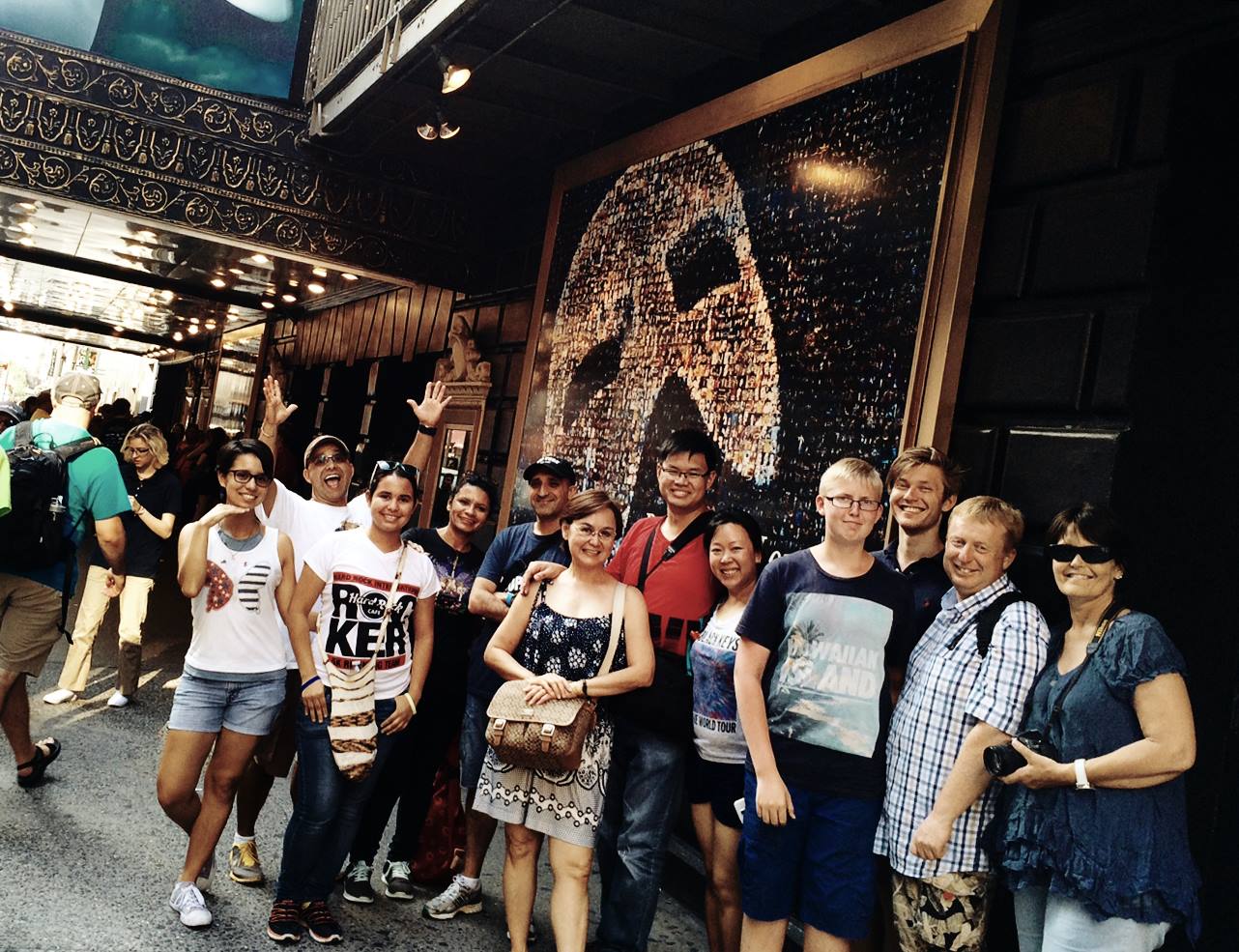 15 Reviews
Broadway and Times Square Insider Tour
When 4 PM daily
Duration 1 hour 45 minutes
Meeting Point George M Cohan Statue, Times Square (46th Street and Broadway)
$35 per adult
Local experts

Personal stories and insider travel tips

Top-rated

Thousands of reviews averaging 4.9 stars

Worry-free booking

Flexible scheduling and refunds
Highlights
Get to know Times Square and Broadway with personal stories from our guides, each a professional actor or director.
Hear about stars like Judy Garland, Humphrey Bogart, and Julie Andrews.
Get insider tips on what shows to see, upcoming opening nights, and how to score tickets.
See Hell's Kitchen, once the domain of street gangs and struggling playwrights.
Share in the thrill of getting that one big break as we show you how to make it in show biz.
Find out why a humble horse-trading district became the "Entertainment Capital of the World."
Get the inside scoop on the legends and superstitions that haunt the Great White Way.
Visit famous Broadway locations like Sardi's, Shubert Alley, the Edison Hotel, and more.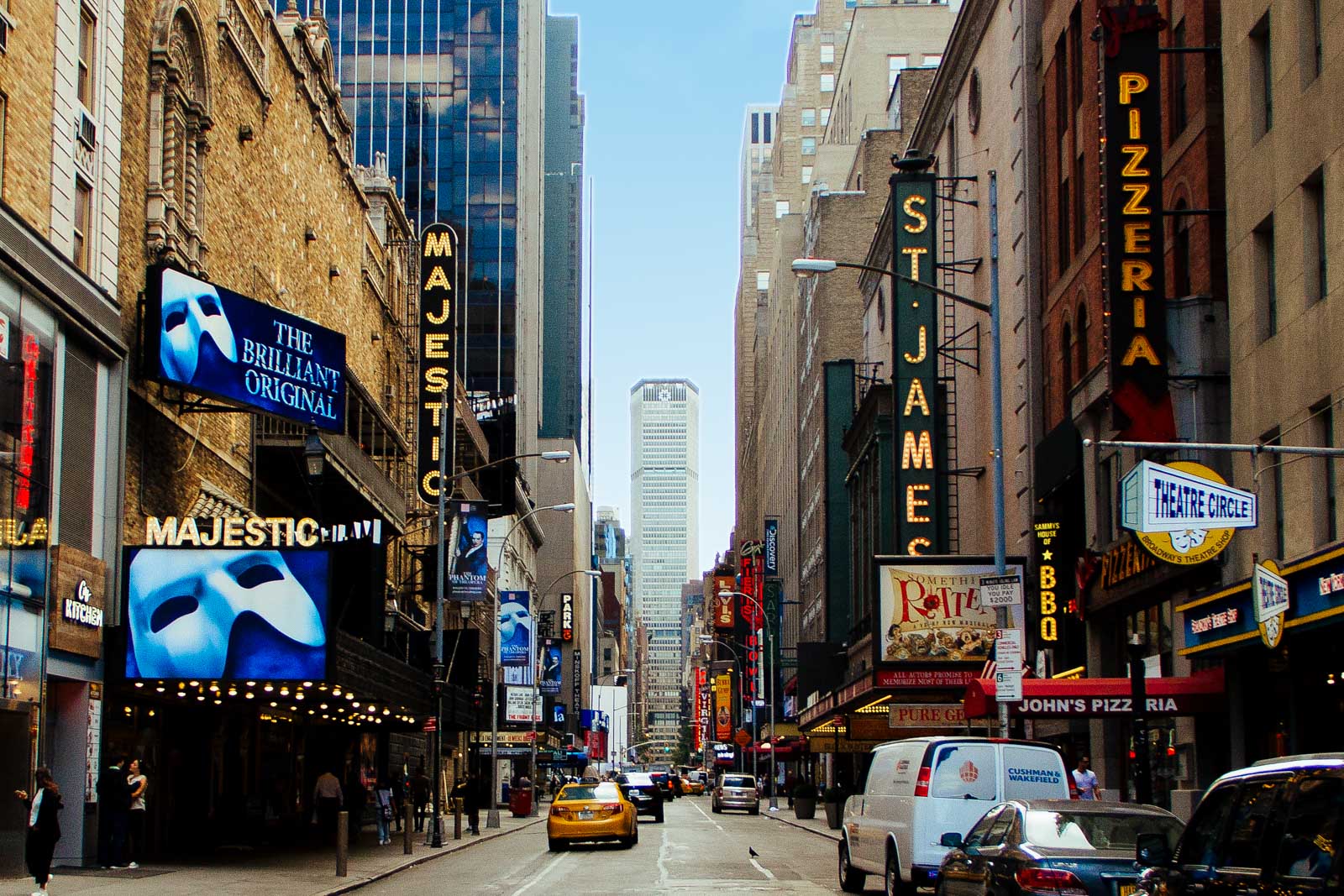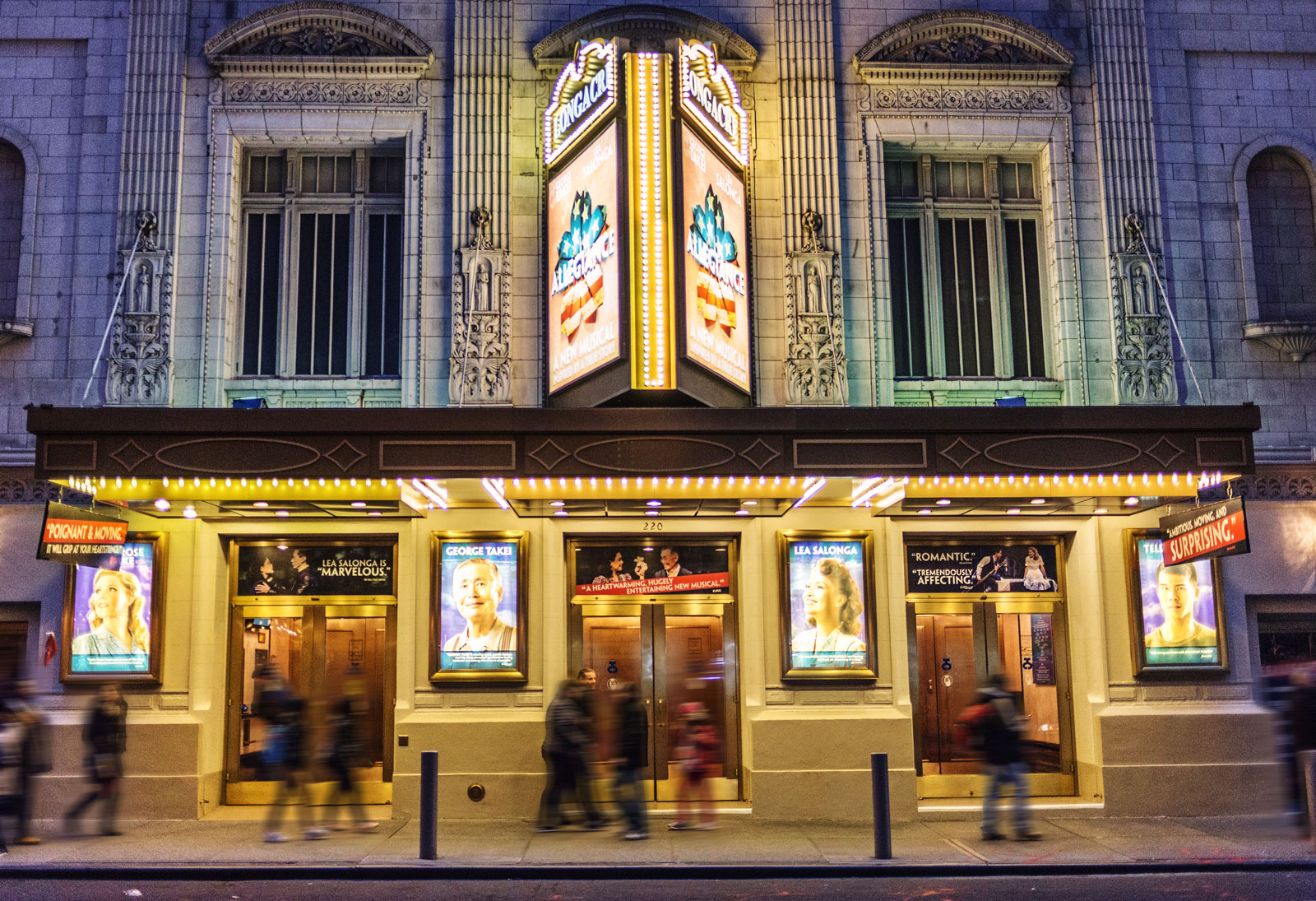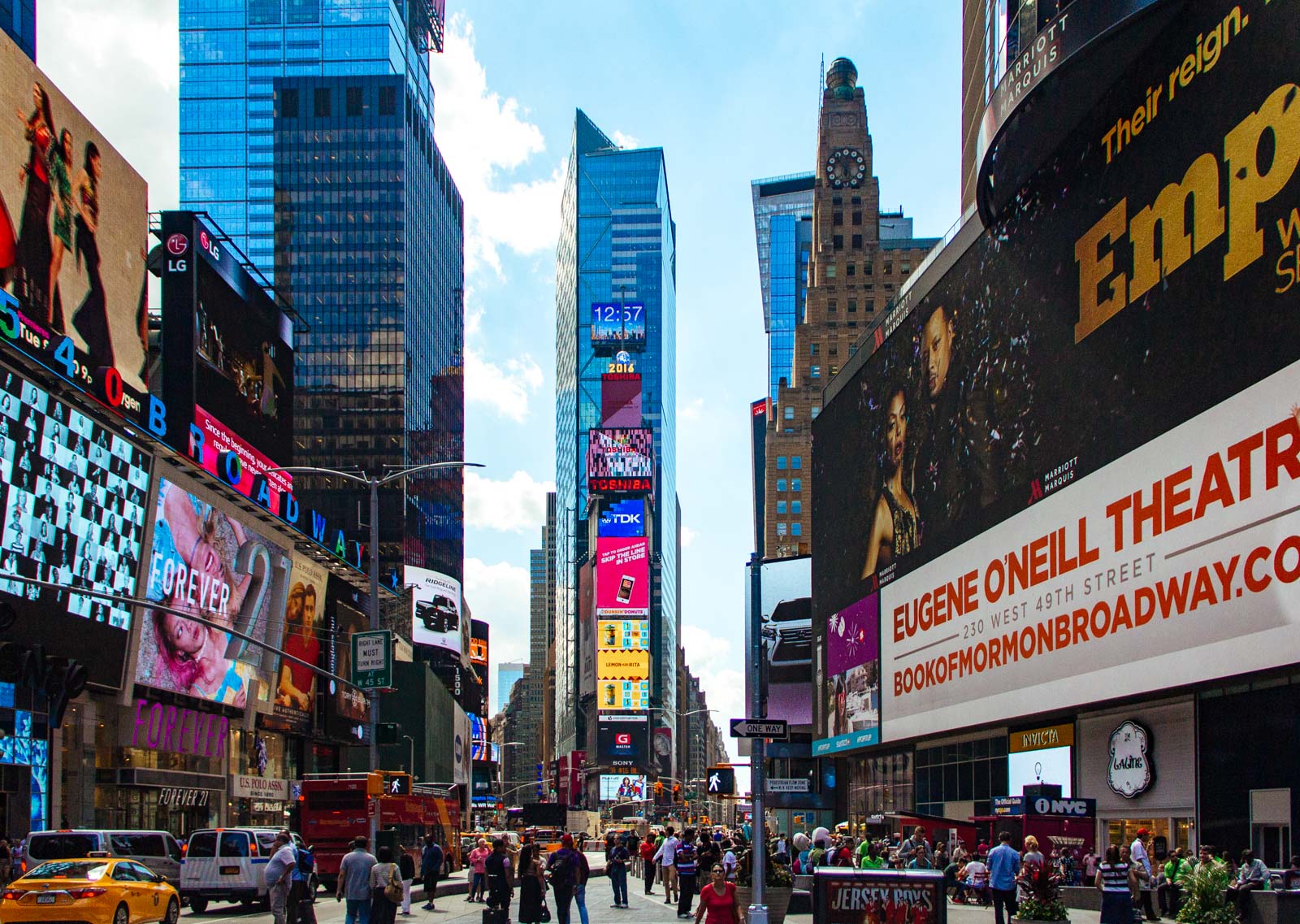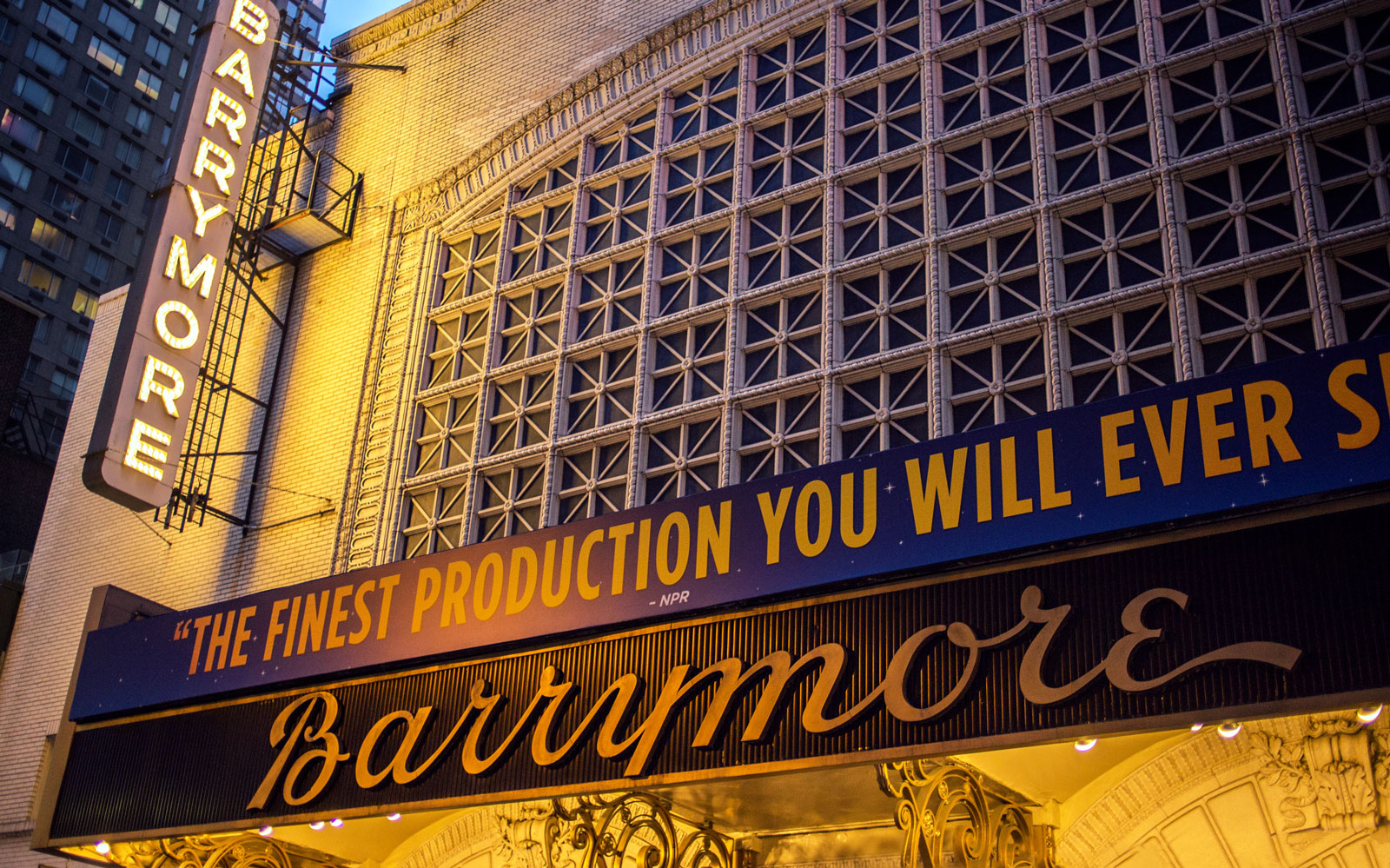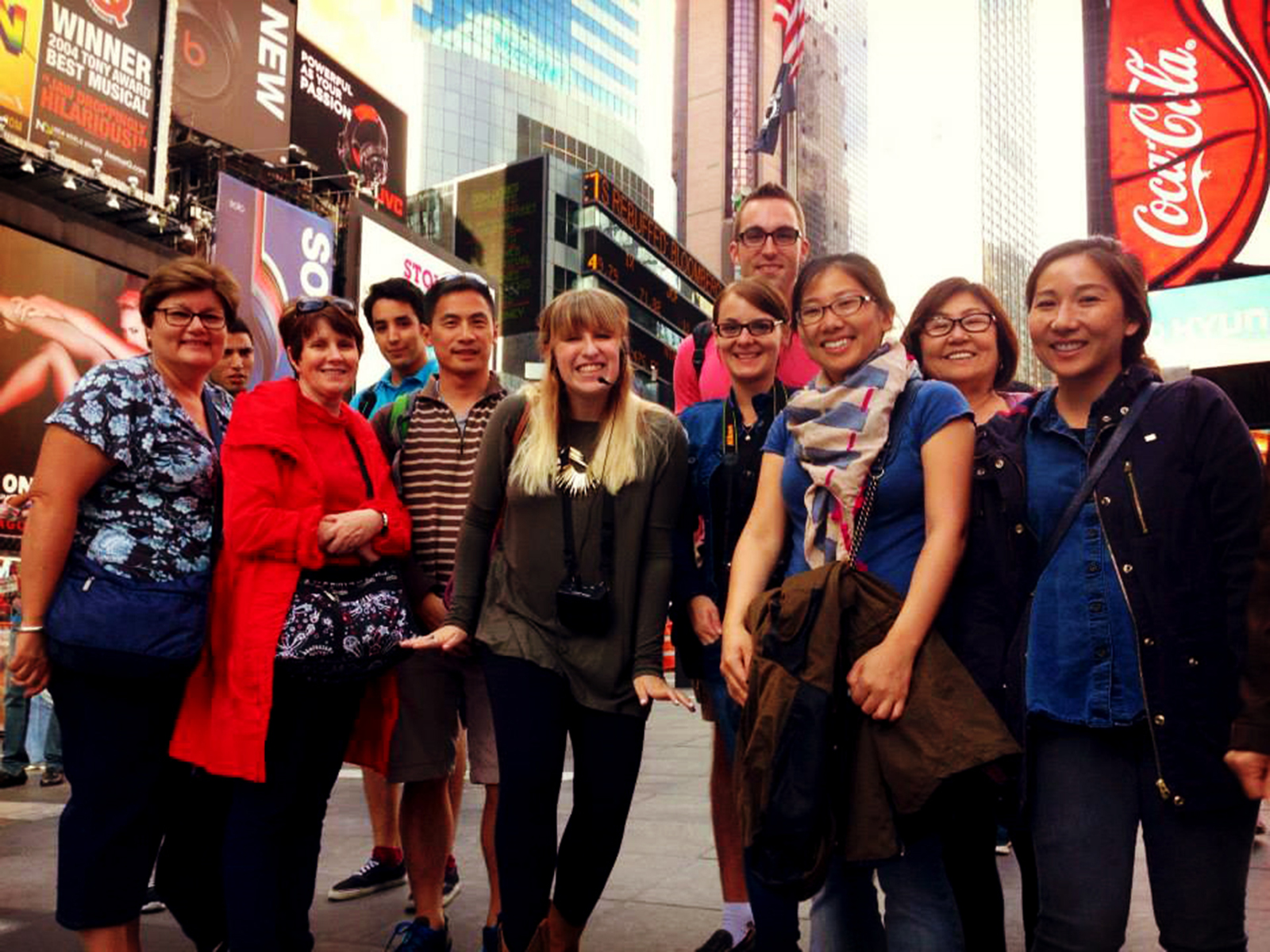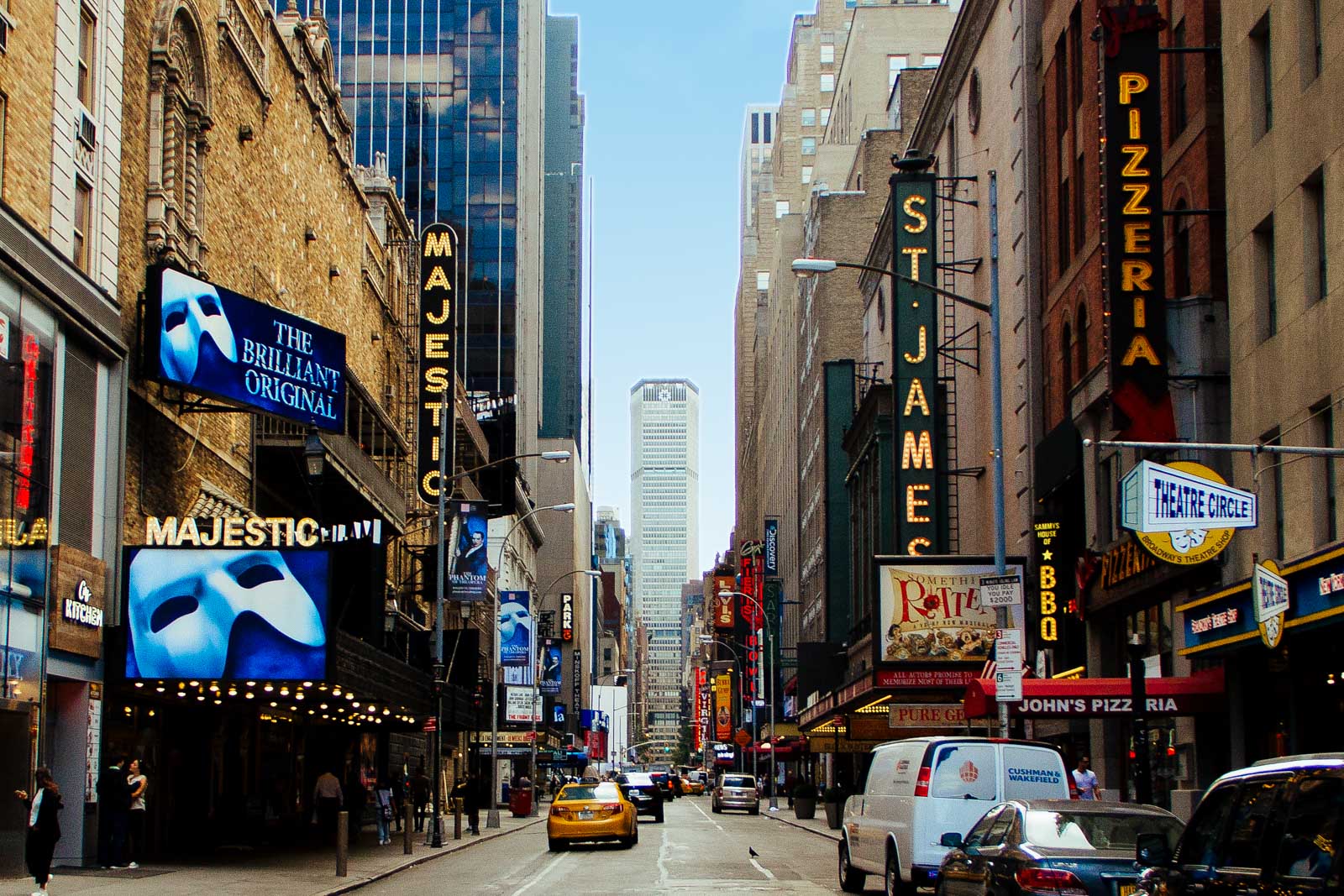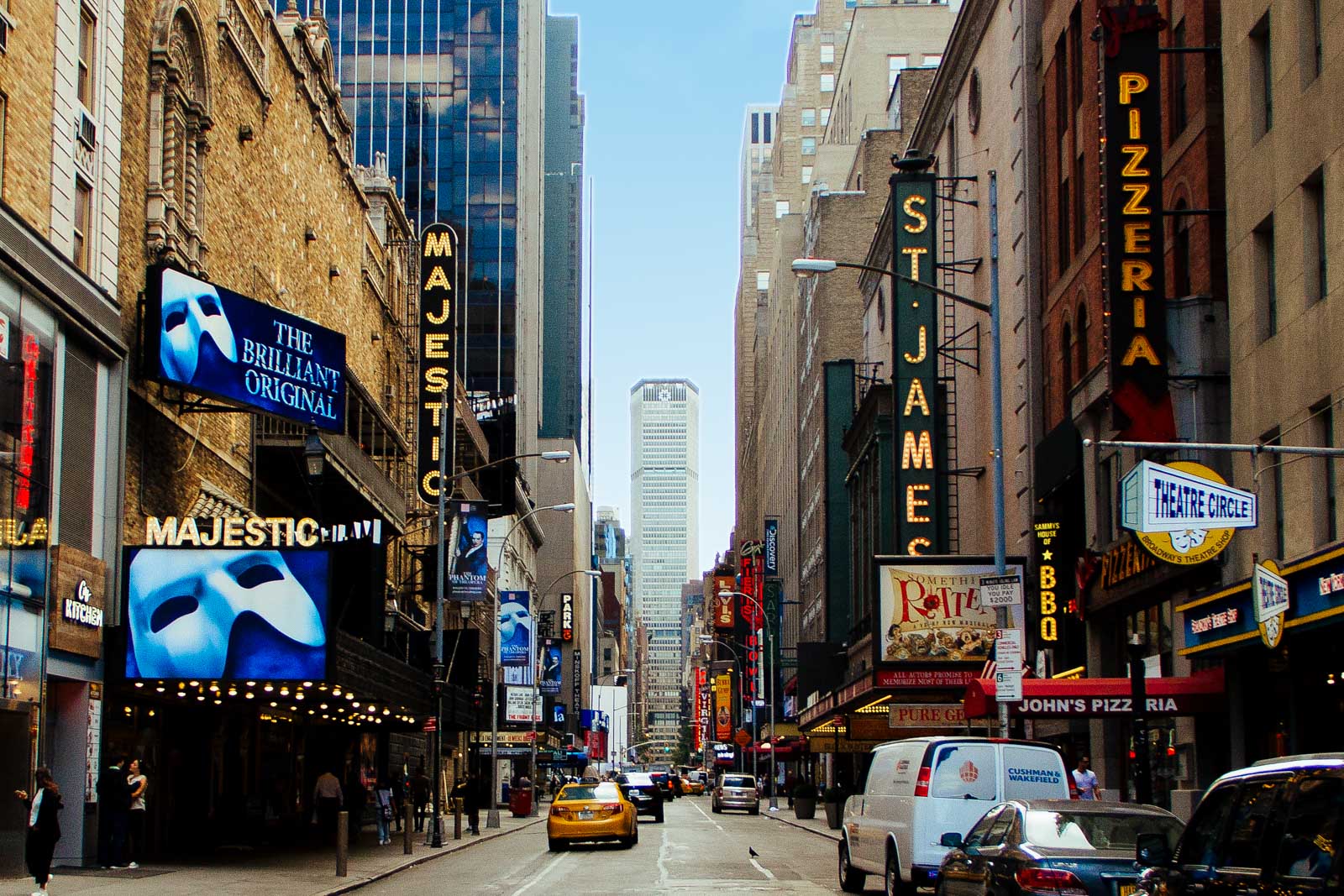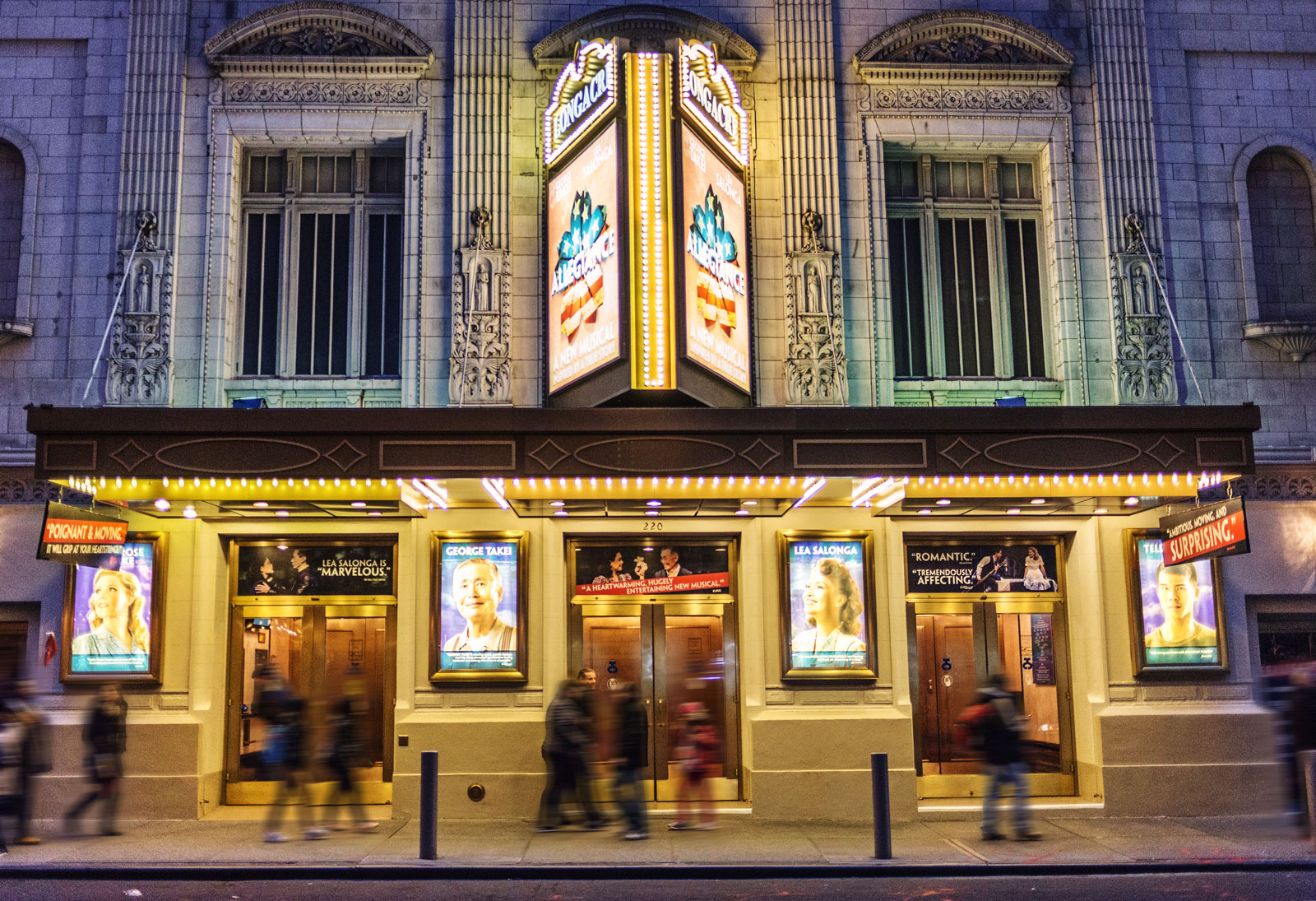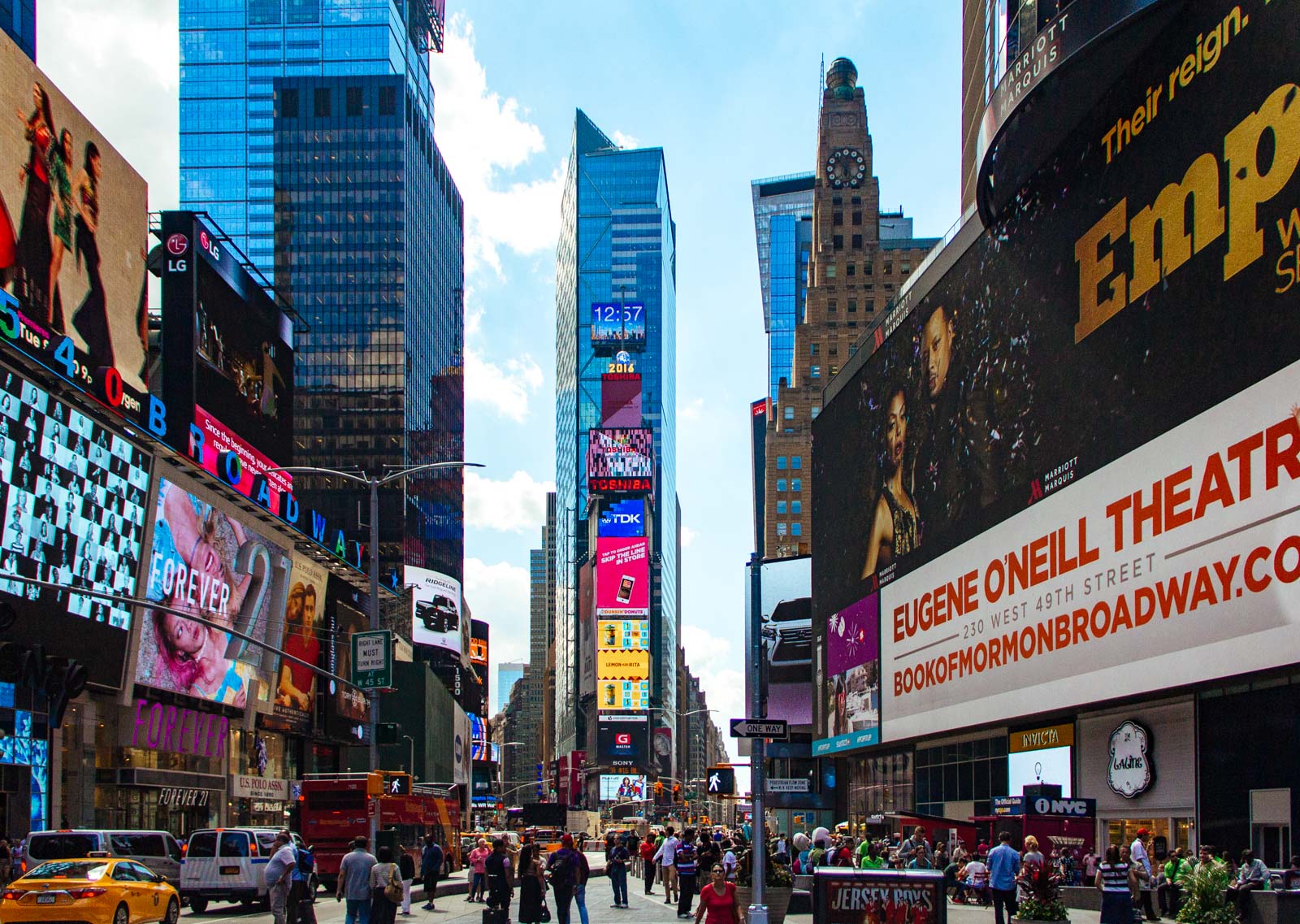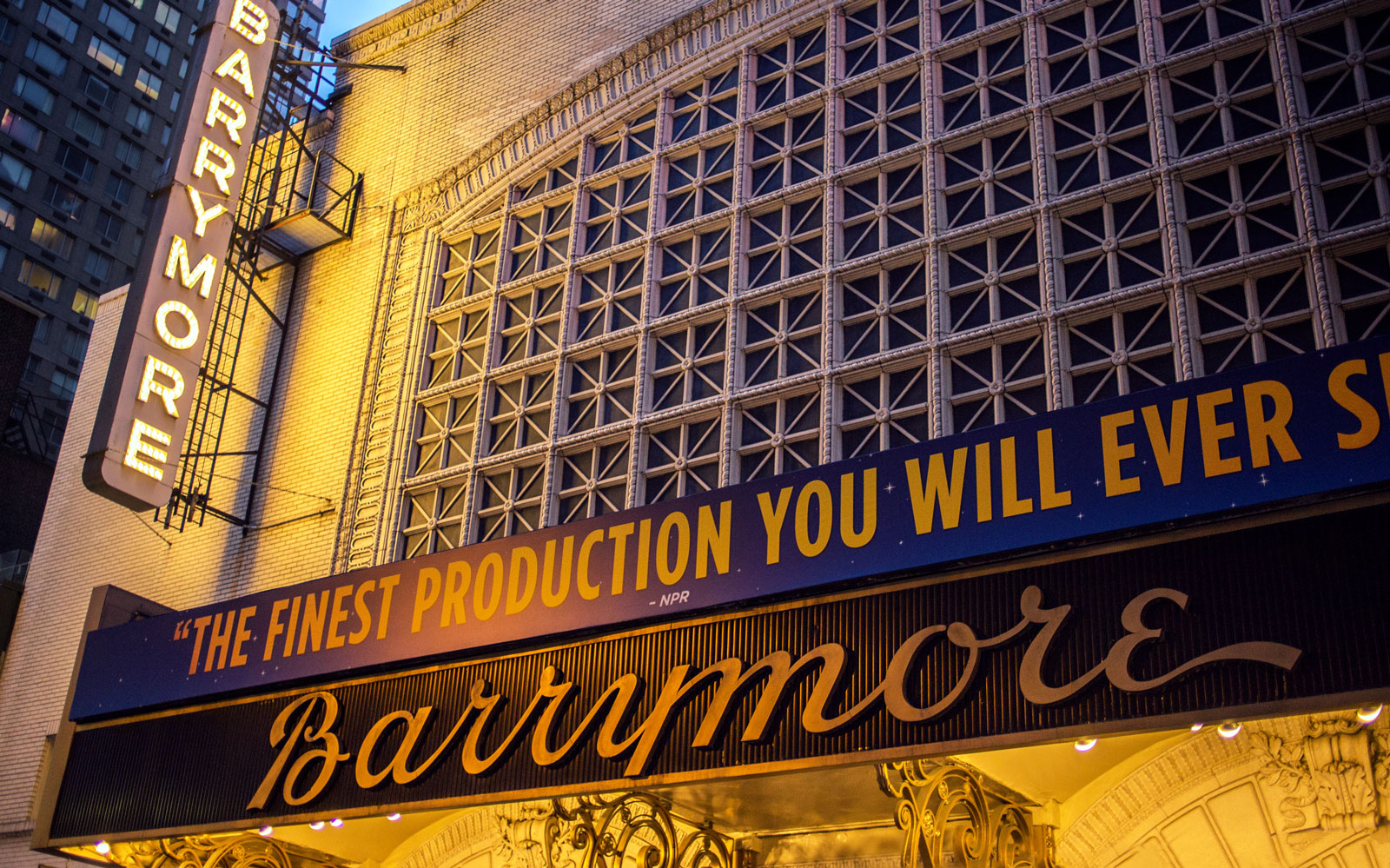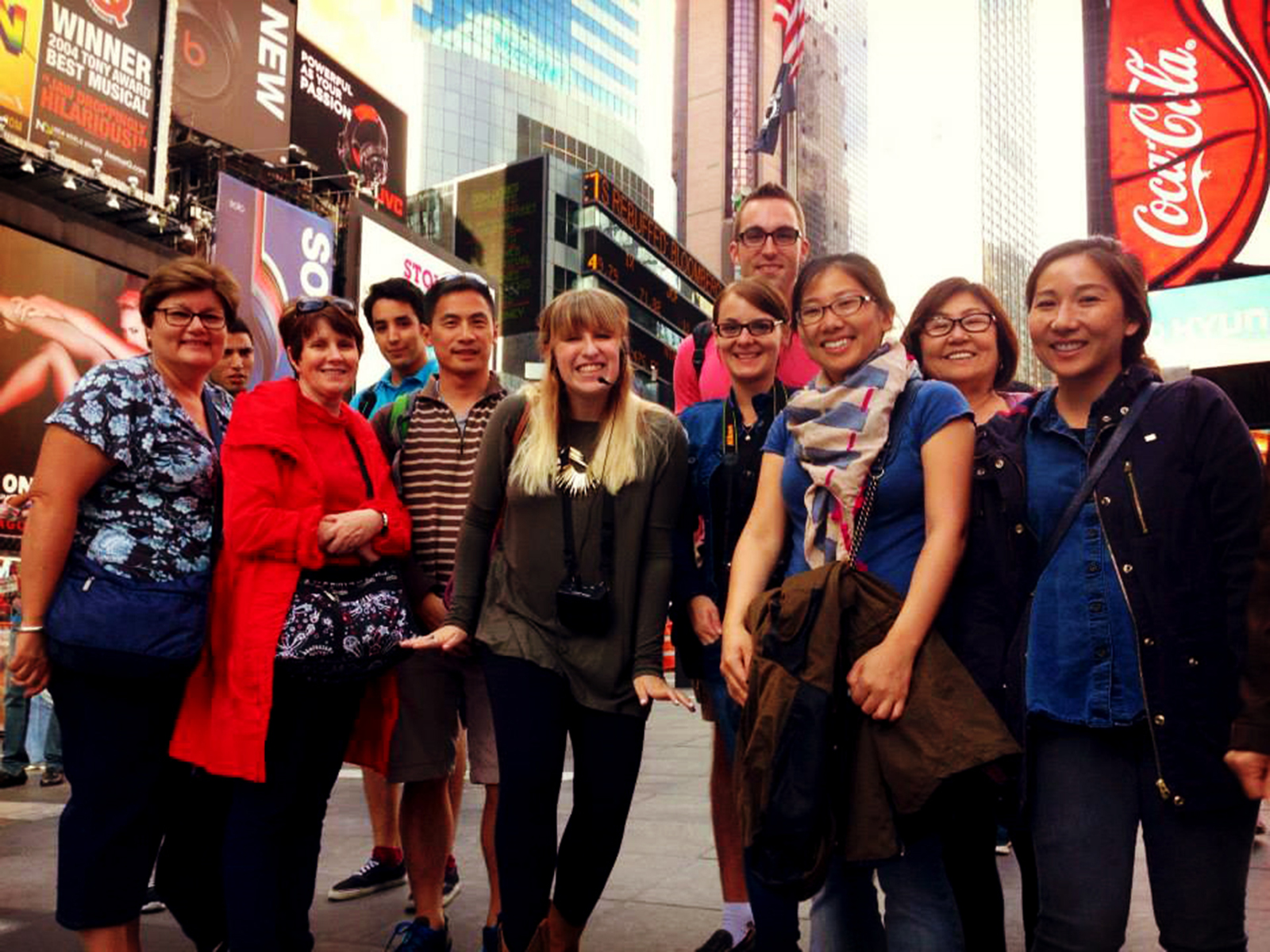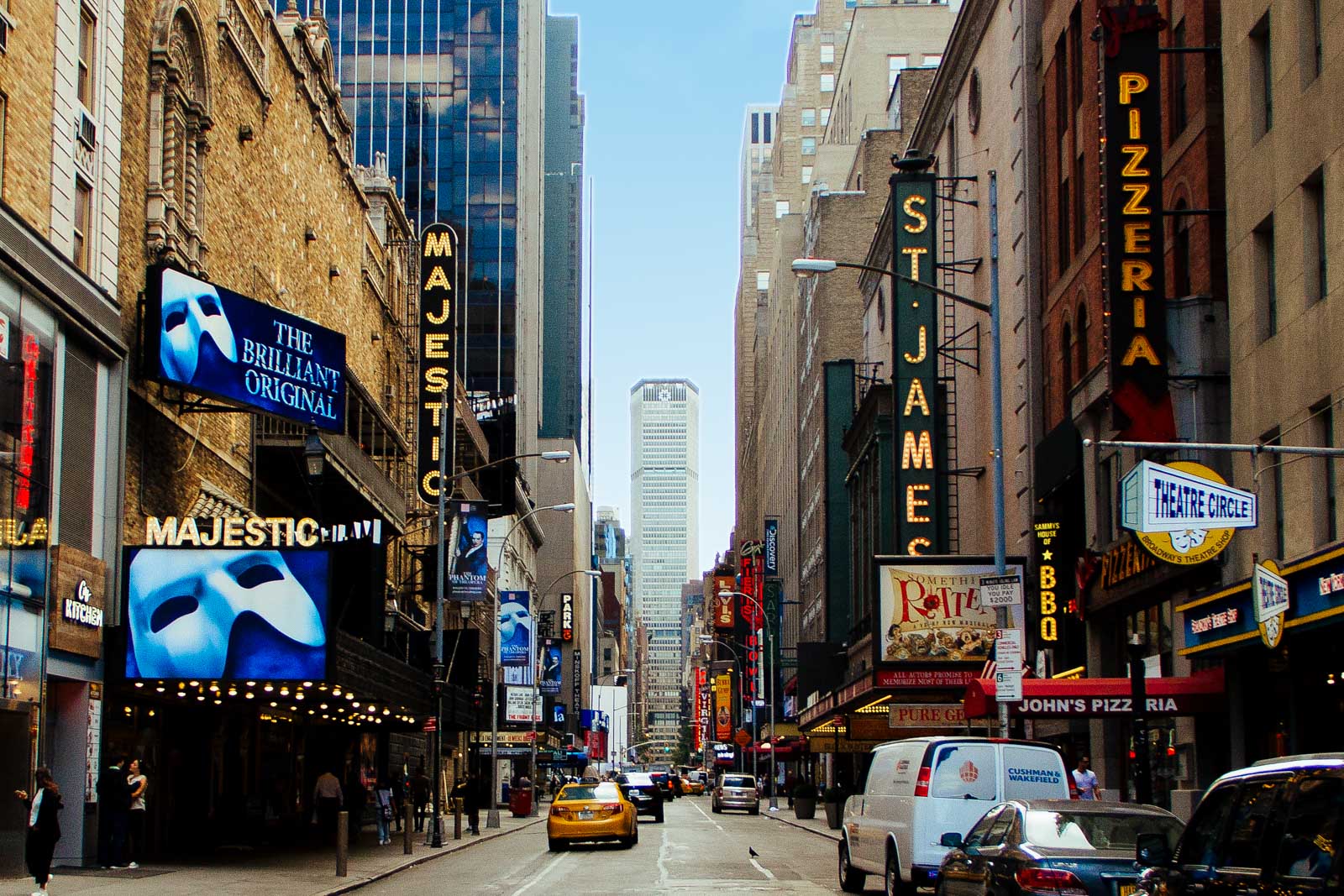 Itinerary
Duffy Square

At the statue of George M. Cohan, pioneer of New York theater

Broadway

Following the footsteps of theater legends, from Ethel Barrymore to Lin-Manuel Miranda

Barrymore Theater

Where "A Streetcar Named Desire" with Marlon Brando first premiered

Shubert Theater

Named for the Shubert Brothers who built the largest theater empire of the 20th century

Majestic Theater

Home of the "The Phantom of the Opera"

Times Square

The brightly lit entertainment jungle of Midtown Manhattan
Plan your trip
Accessibility
This tour is accessible for strollers and wheelchairs.
Refund policy
We offer a 100% refund up to 24 hours before the start time.
Reviews
21K+
Amazing Tour
I was lucky to have a nice small group with the roads pretty empty due to what's happening at the moment and performances being closed which meant we were able to go inside the entrances of the theaters.
— Teagan
Times Square and Broadway, a must see!
We had a great tour around Times Square and Broadway. Our tour guide Chris did an amazing job, telling us all about the history of this dynamic area and gave us some fun 'insider' information and tips about the theater world.
— Scott
Great tour!
Highly recommend! Very informative and interesting tour. Our tour guide Chris was really great and made the tour very enjoyable!
— Tomer
FAQs
Does the tour go inside theaters?
No, this is primarily an outdoor tour that gives you a firsthand insider's perspective of the industry. You may go inside buildings such as the Edison Hotel or New York Marriott Marquis.
How much walking is there?
We cover about 1 mile at a leisurely pace, and the walking route is fairly level.
Is this tour included with a pass?
Yes, this tour is included with a pass. You'll need to make a reservation with your credit card on our New York pass page, and choose the pass you have. No charges will apply as long as you bring a valid pass. Pass holders can reschedule as long as your pass is valid for the day of the tour. If your pass is no longer valid on your rescheduled tour date, you'll be charged for the tour.
What is the rescheduling policy?
We understand plans change. We offer a 100% refund up to 24 hours prior to your tour start time for this tour. We also offer rescheduling to another date the tour is running at no extra cost if you're unable to make this tour. Please keep in mind there are no refunds available if you have already rescheduled your tour.
What if it rains?
Our tours run rain or shine, so please check the local forecast to plan. In rare cases when we have to cancel for extreme weather, we'll offer you the chance to reschedule or give a full refund.
What about gratuities?
Tips are always appreciated but never expected. They're a great way to tell your guide they did an awesome job and show your appreciation.
NYC travel guides
A Behind-the-Scenes Guide to Broadway in New York
Times Square. The Theater District. The Great White Way. Broadway. All of these names have something in common: the highest level of theater and entertainment in the world,…
An Insider's Take on Radio City Music Hall in New York City
What would you do if the stock market crashed and you were stuck with a $91 million lease? If you're John Rockefeller, you build the biggest theater in…