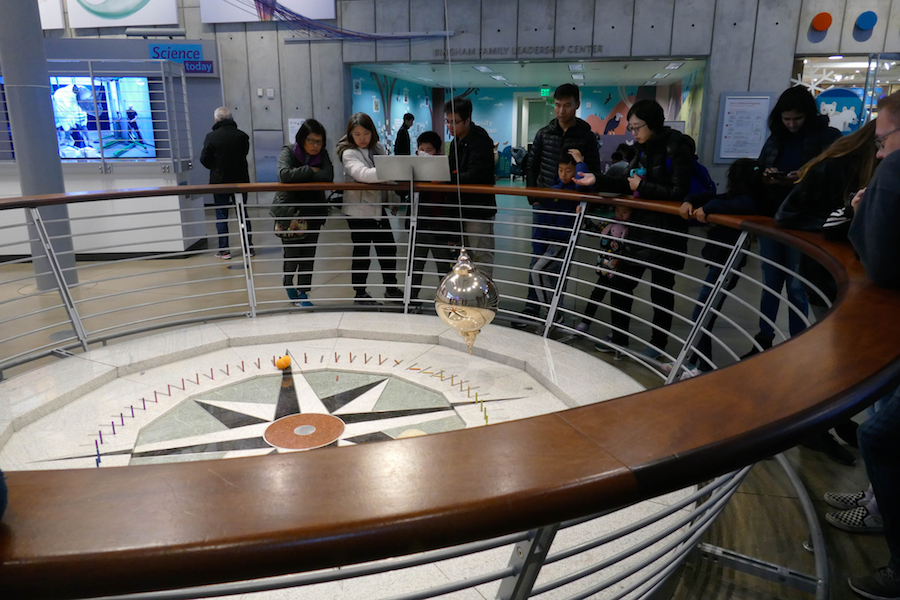 One moment you're standing in a tropical forest and the next you're whizzing past Jupiter and Saturn. A minute later, a T-Rex towers over you, and a giant octopus unfurl its legs while rays swim under your feet. This all happens in one day, in one place: Welcome to the California Academy of Sciences.
Set in San Francisco's Golden Gate Park, the California Academy of Sciences offers exciting opportunities for immersive education. You can meet ocean life up-close, travel across continents and back in time, rocket into outer space or keep your feet on terra firma and stroll the wonders of the tropical rainforest — all while learning about the real science happening in front of you.
Why is there so much to do at the academy? Partly because it's a natural history museum, rainforest, aquarium, science lab, and planetarium, rolled into one.
In this article, I'll share what you can see here, why the California Academy of Sciences is worth visiting, and quick answers to a few questions travelers often ask.
Introducing San Francisco's Top Science Museum
The California Academy of Sciences is a popular destination for families. This is the home, after all, of the discovery of Etmopterus benchleyi (commonly known as the ninja lantern shark), named after Peter Benchley on the 40th anniversary of "Jaws." But there's a lot more here than ocean life — though that's definitely a big part of it.
You don't need to be a budding scientist (or raising one) to visit. Here are my top six reasons learning at the California Academy of Sciences is loads of fun for all ages.
1. Even astronauts haven't traveled the Milky Way, but at the Morrison Planetarium, you can.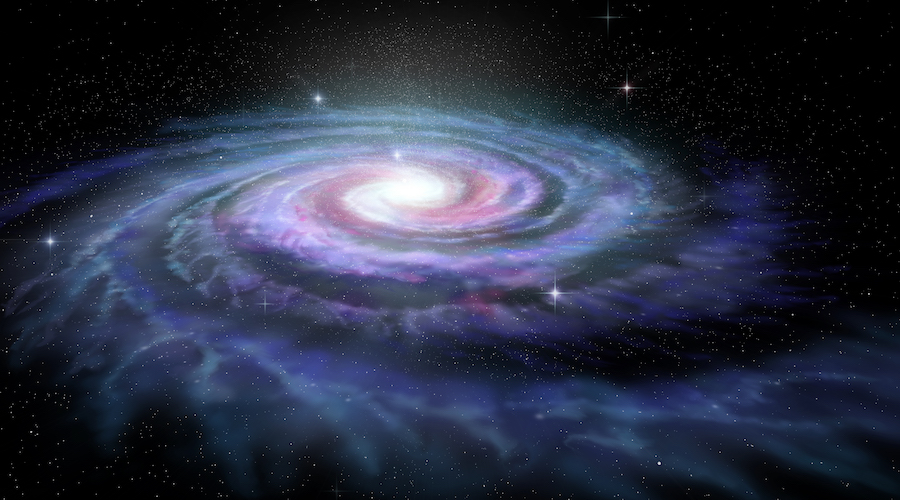 In one of the largest digital domes in the world, you can experience what it's like to enter a black hole. Once the lights dim, your "Passport to the Universe" will carry your far beyond the stars into your childhood dreams of being an astronaut.
If you want to learn more, you can attend one of the fascinating Benjamin Dean Astronomy Lecture Series, where noted scientists will guide you through specific elements of our universe.
2. You can stroll through a rainforest in Golden Gate Park.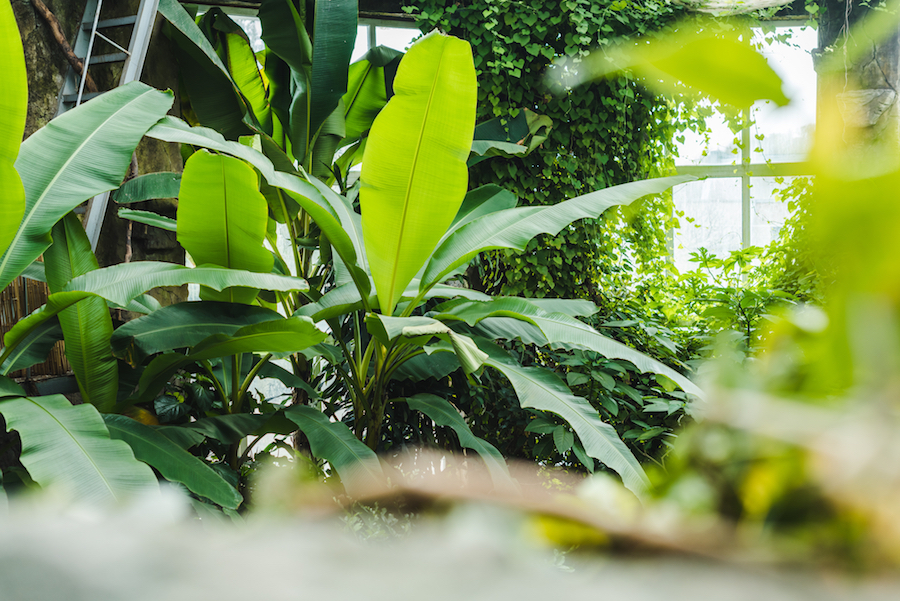 You've never seen a fish as big as an arapaima. This monster freshwater fish of South America can reach nearly 10 feet long. It can be found in the California Academy of Sciences' Osher Rainforest, the largest indoor tropical dome of its kind in the world.
Watch butterflies emerge from their cocoons, spot the bright orange and toxic golden mantella frogs, or get an underwater view of a flooded Amazonian forest. Whatever you do, you'll get the authentic feel of a tropical rainforest, from fauna to flora.
3. The penguins are just too adorable.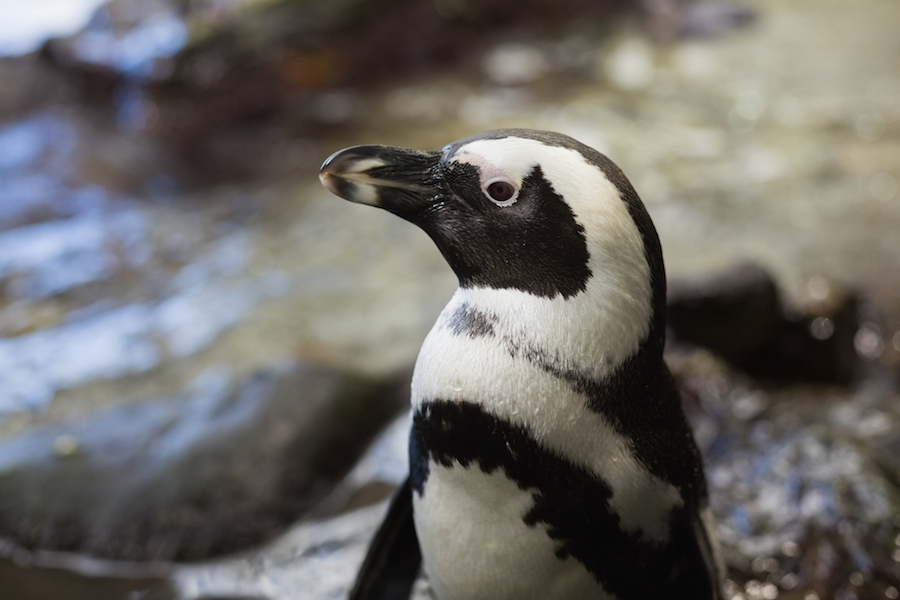 Meet fuzzy newcomers (baby penguins are born with fuzz) and get to know the rest of the colony in the Kimball Natural History Museum, a part of the California Academy of Sciences. While you're there, you might want to check out the dinosaur skeletons, a renowned collection of over 400 geologic specimens, and the 30-foot Foucault pendulum (see the photo under #6 below), which proves the earth's rotation once and for all.
There are also fossils and specimens of everything from a blue whale to a T. rex in this record-breaking natural history collection. For the true aficionado, see real science at work by attending a Project Lab presentation.
4. Life on our planet is pretty weird when you start to explore the ocean.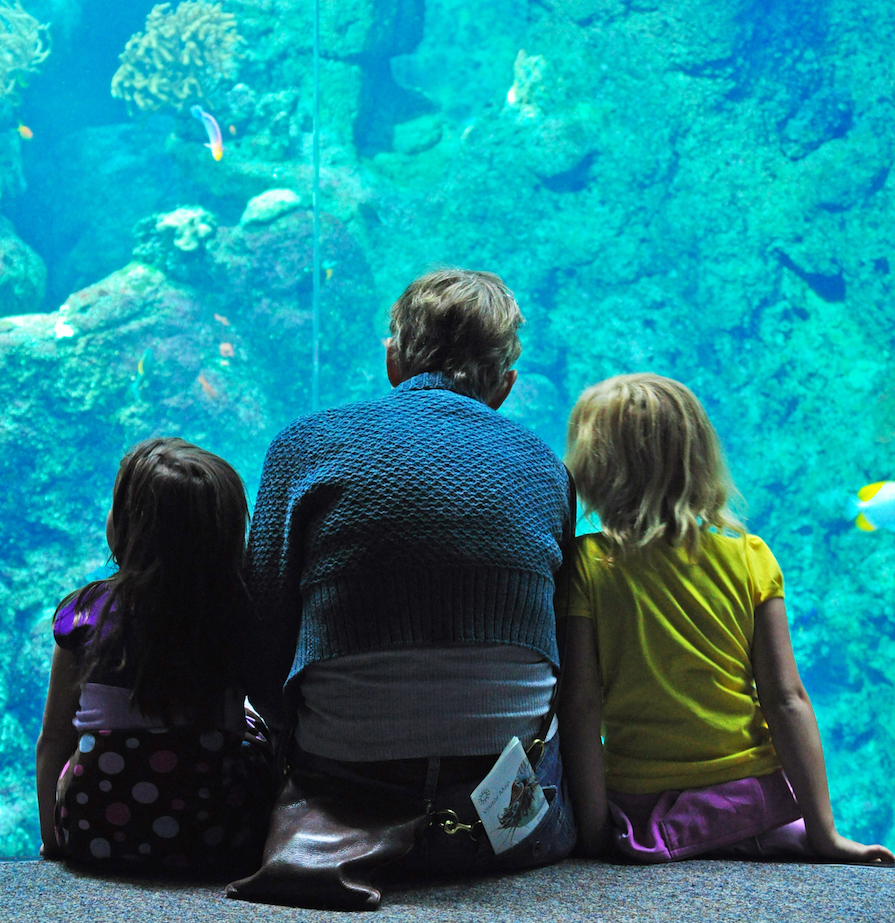 Watch a spotted moray sinuously slide from a coral recess, and you'll know what I mean. The Steinhart Aquarium offers up an amazing world of undersea color — bright reds, greens, blues, even neons.
Touch coastal creatures in the Discovery Tidepool, or see what it's like to communicate through bioluminescence in the ocean. You can spend an hour at the California Coast or Philippine Coral Reef tanks just trying to spot all there is to see, especially if you have little learners in your crew.
5. Albino alligators and footie pajamas just go together — wait, what?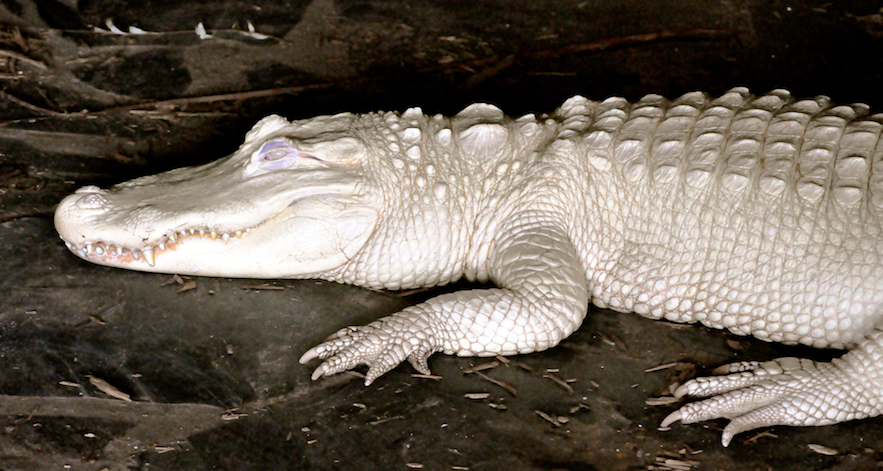 That's right. If you'll be in San Francisco for a couple days, you've got time for an overnight adventure at the California Academy of Sciences.
You can sign up to sleep next to exhibits like the "The Swamp," home to Claude, the albino alligator. The best science sleepover you've ever had includes live animal presentations, a planetarium show, and admission to the Academy the next day so the fun doesn't stop after breakfast. It's educational for kids and something the whole family can enjoy together — way beyond your usual vacation experience.
6. This natural history museum isn't just for kids. There's a 21+ option, too.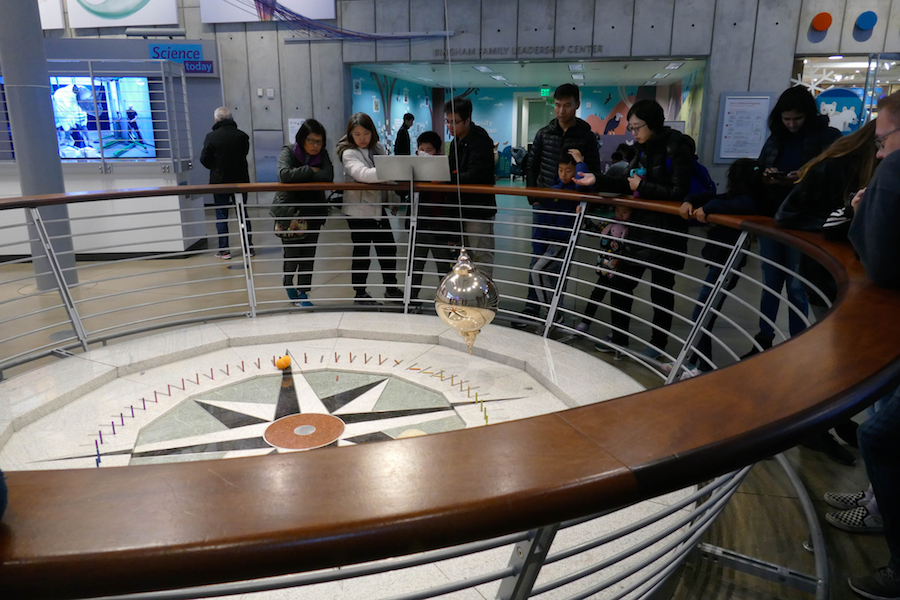 Like your nightlife with a little bit of science on the side? Of course, you do! Sign up for NightSchool, an adults-only evening affair where you can try a craft cocktail concocted by the onsite mixologist and learn about fascinating topics like designing a coral reef or virtual space travel.
The event offers food, drinks, live music, and science in a kid-free setting so you get first dibs on exploring all the exhibits.
FAQs for Your Visit to the California Academy of Sciences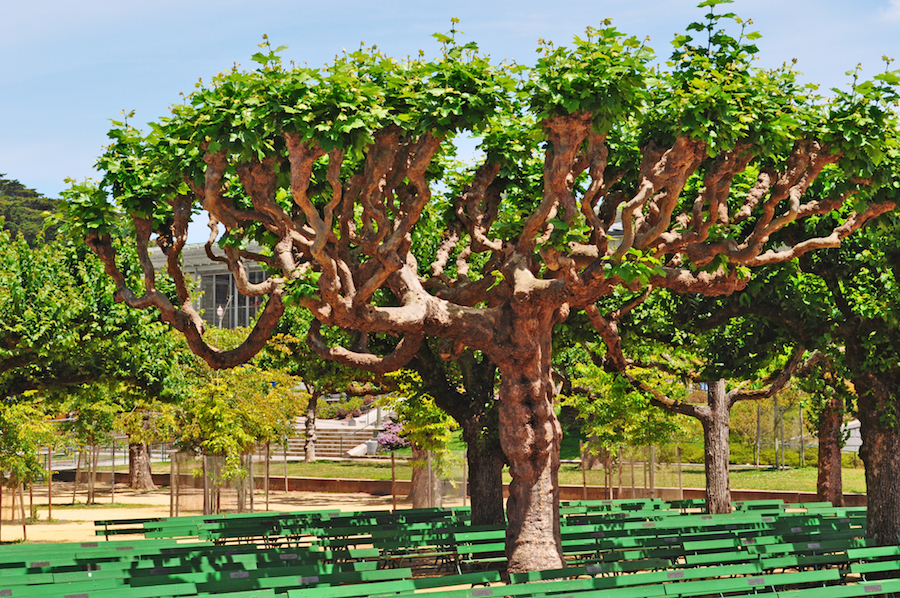 How long does it take to go through the California Academy of Sciences?
If you're in a hurry, a quick tour around the museum takes approximately two hours. However, I recommend giving yourself 3-4 hours to fully experience the attractions and all there is to see.
How do I get tickets?
The best way to book tickets is to use the Academy's "book-ahead pricing plan." Based on the time of year, events, and popularity, you may find cheaper prices than buying it the day of or at the door.
If you're planning to visit multiple San Francisco attractions, you may want to take advantage of a combo deal like the CityPASS.
Are there other things to do nearby?
Yes — plenty! The California Academy of Sciences is located just south of Presidio Park and the Golden Gate Bridge, so there are a lot of options if you want to do some walking tours around San Francisco.
But you're also right in the middle of Golden Gate Park, one of the city's top attractions. In addition to this natural history and science museum, Golden Gate Park contains the San Francisco Botanical Gardens, Stow Lake, the M. H. de Young Memorial Museum, the Conservatory of Flowers, and much more (including bison).
A World of Science and Natural History in One Day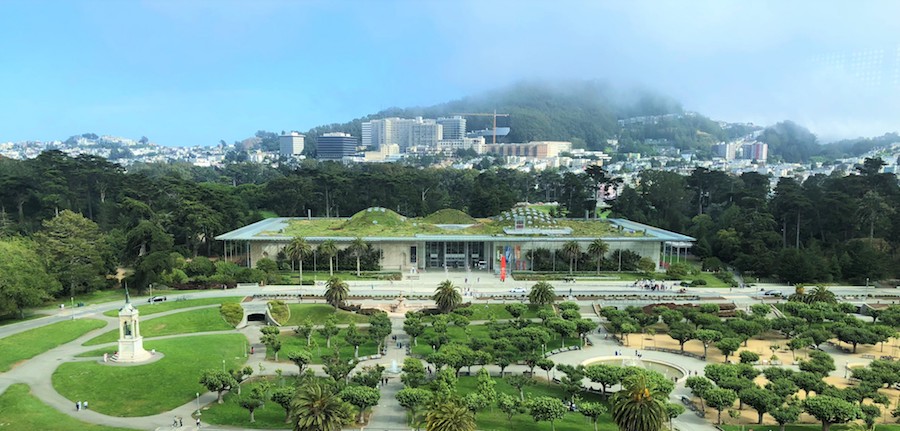 In our STEM-focused world, there's no better way to learn about science than to experience it. For families with kids, this museum is a great opportunity for hands-on learning. (It's so fun, they probably won't realize it's educational.)
But the California Academy of Sciences is about more than textbook knowledge. It's about the wonder of the world and the universe we live in, and that's something all ages can appreciate.
Looking for more educational places to visit on your city tour of San Francisco? Check out our list of the top scientific spots to explore with kids.
[mailchimp_newsletter]