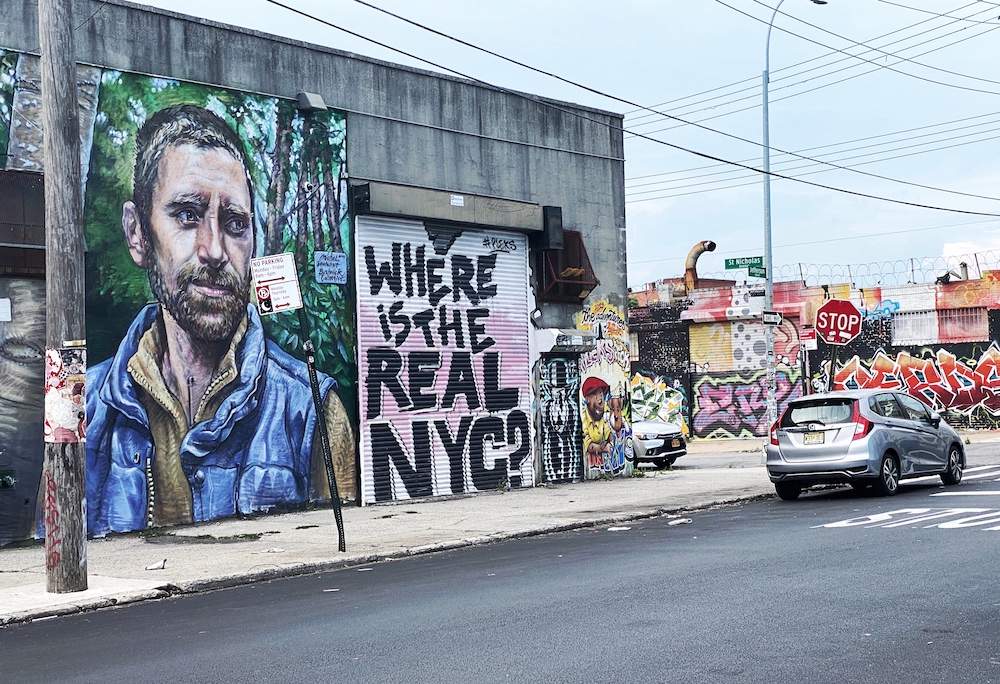 From Coney Island and Bushwick to Park Slope, Flatbush, and Crown Heights, there's so much more to Brooklyn than a bridge.
"Breukelen" was a Dutch farming village established over 400 years ago, and the borough's long history of welcoming immigrants from around the world has created an amazingly diverse destination unlike any other.
While most visitors to New York only scratch the surface of what Brooklyn has to offer — the Brooklyn Bridge, the trendy DUMBO neighborhood, and Williamsburg — this guide will take you on an insider's tour of Brooklyn. Live like a local for a day on your next visit here with these nine hidden gems in Brooklyn you (probably) haven't seen yet.
1. The Prison Ship Martyrs' Monument at Fort Greene Park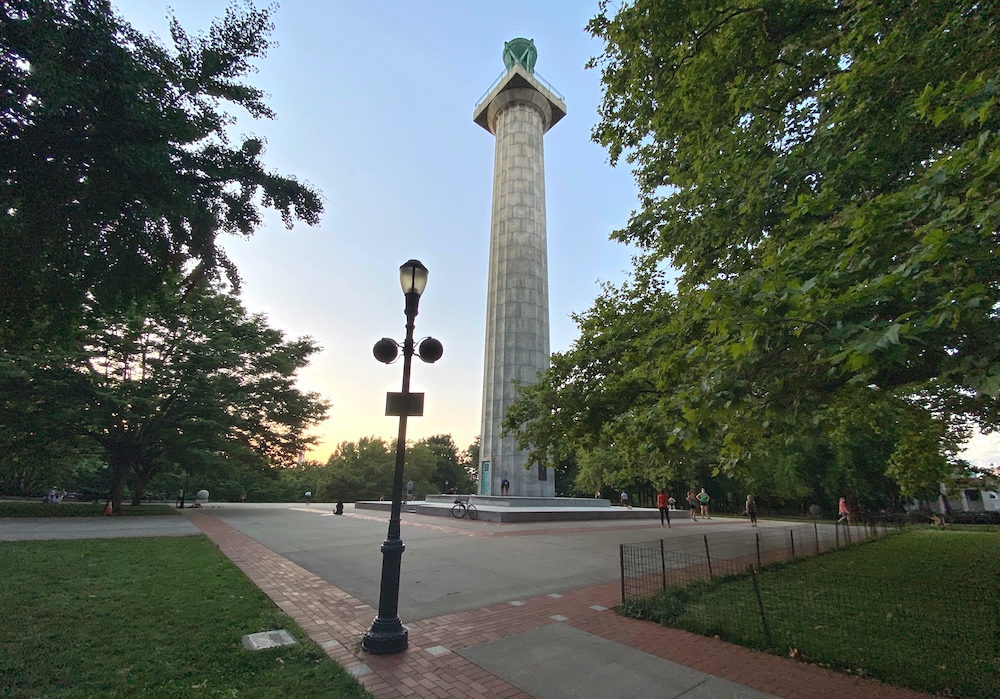 Take in a slice of Revolutionary War history at the Prison Ship Martyrs' Monument.
The 150-foot Doric column sits on top of a 100-foot wide base with 100 steps. Inside the base is a crypt holding some of the remains of nearly 12,000 American prisoners of war who were captured and died on British prison ships during the American Revolution.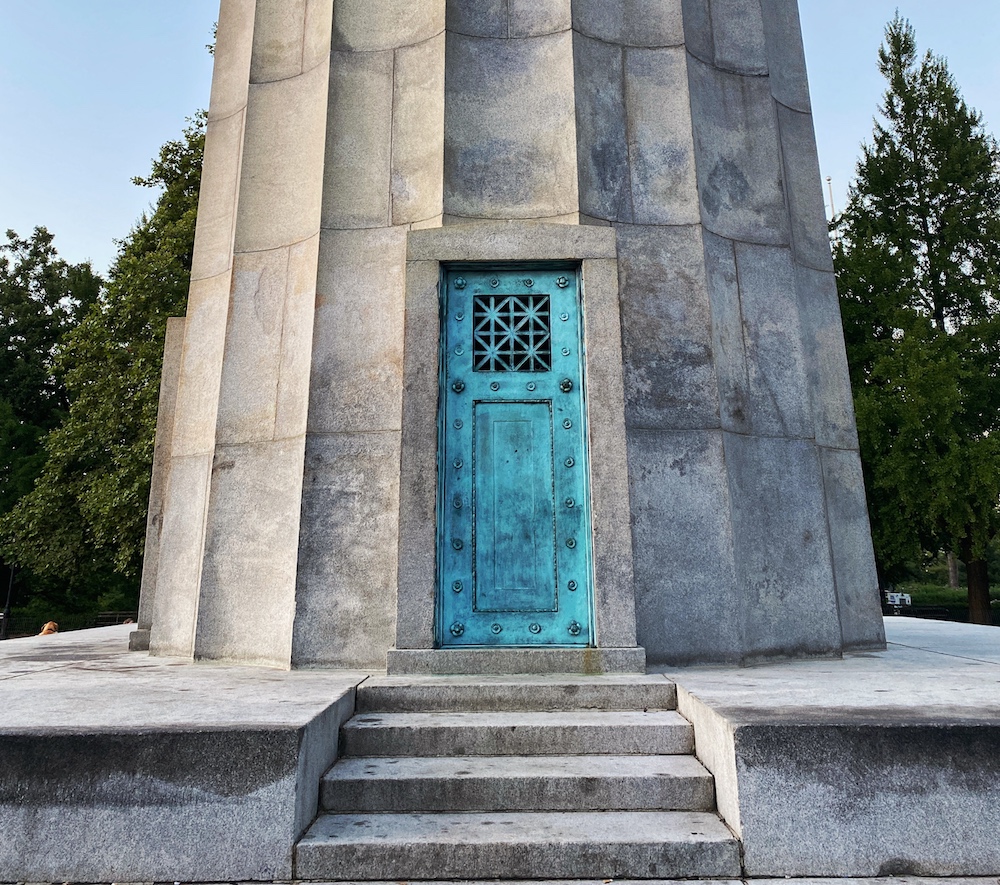 The monument is located in Fort Greene Park, a former fort from the Revolutionary War and War of 1812. Fort Greene was converted into the first public park in Brooklyn in 1847 and designed by landscape architects Frederick Law Olmsted and Calvert Vaux, who also designed Central Park and Prospect Park.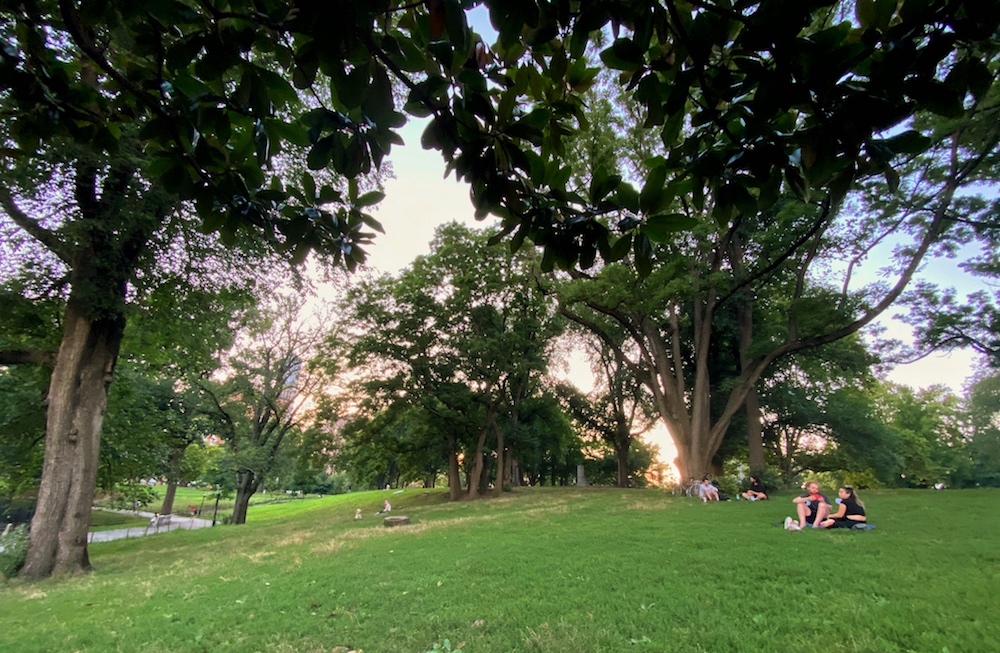 Insider tip: While the park offers lots of room for activities with a basketball court, tennis courts, and a playground, the best time to visit the park is in the evenings, especially in the summer, to walk among the fireflies in the grass.
2. Brooklyn Grange Rooftop Farm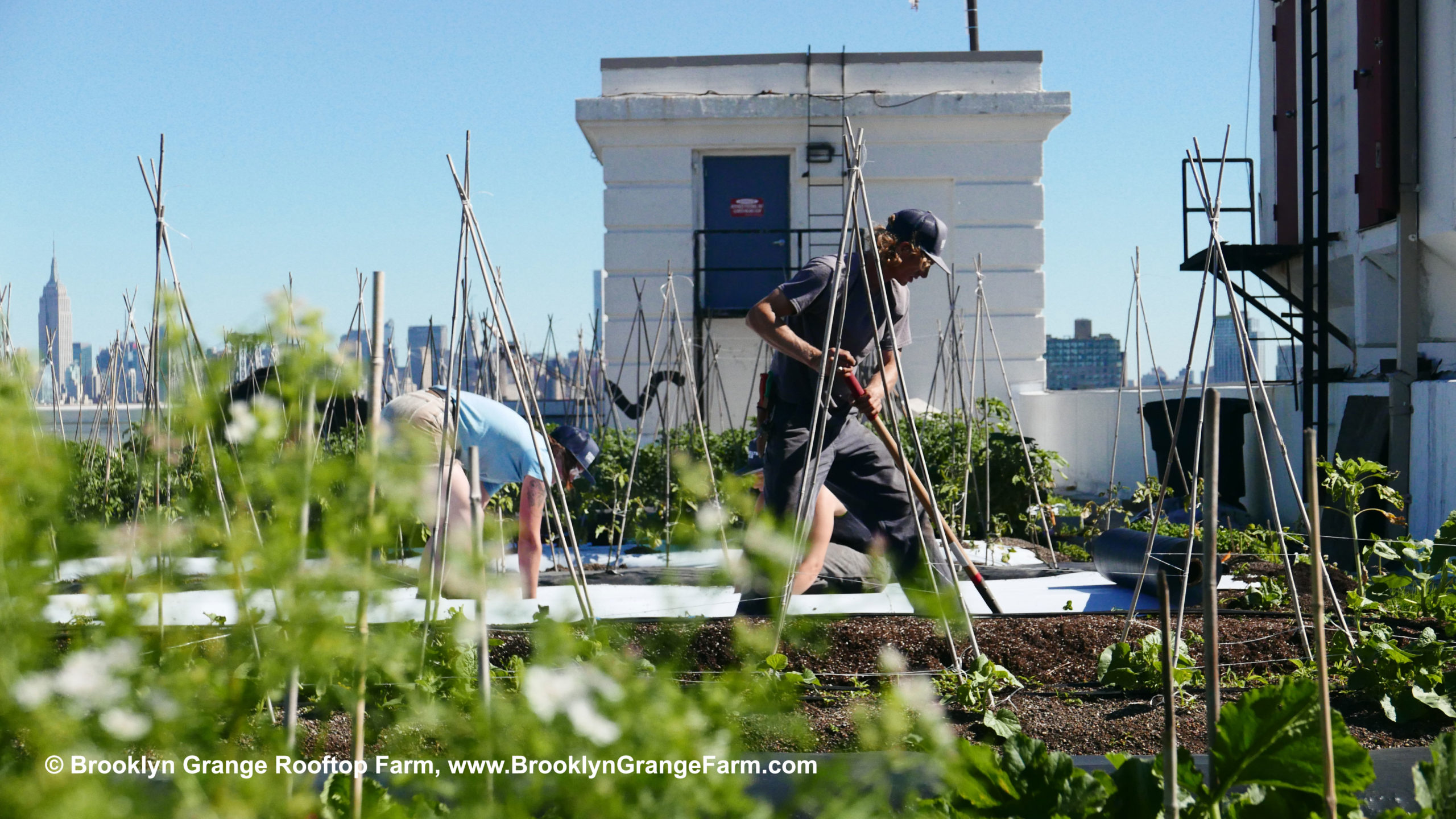 This one's a throwback — way back.
According to the Brooklyn Historical Society, before the 20th century, Brooklyn was once one of the country's leading vegetable producers. While there's virtually nothing left of Brooklyn's rich farmlands left on the ground, Brooklyn Grange is bringing back Brooklyn's farming tradition on the borough's rooftops.
The Grange is an organic, sustainable rooftop farming company with USDA certification. The company owns and operates three rooftop farms in Brooklyn and Long Island City that, between them, produce over 80,000 pounds of vegetables. Brooklyn Grange also bottles its own hot sauce and honey from their pepper plants and bee hives. That's right: farmstand honey produced right here in modern-day, urban Brooklyn.
You can visit one of their rooftop farms at the Sunset Park location in Brooklyn during a scheduled open house. Or, if you prefer, contact them for a private tour. Brooklyn Grange also offers workshops, rooftop yoga, farm dinners, and the opportunity to purchase produce online, via a local retailer or as part of a CSA (community-supported agriculture) program.
3. Pop-Up Farmers and Flea Markets of Brooklyn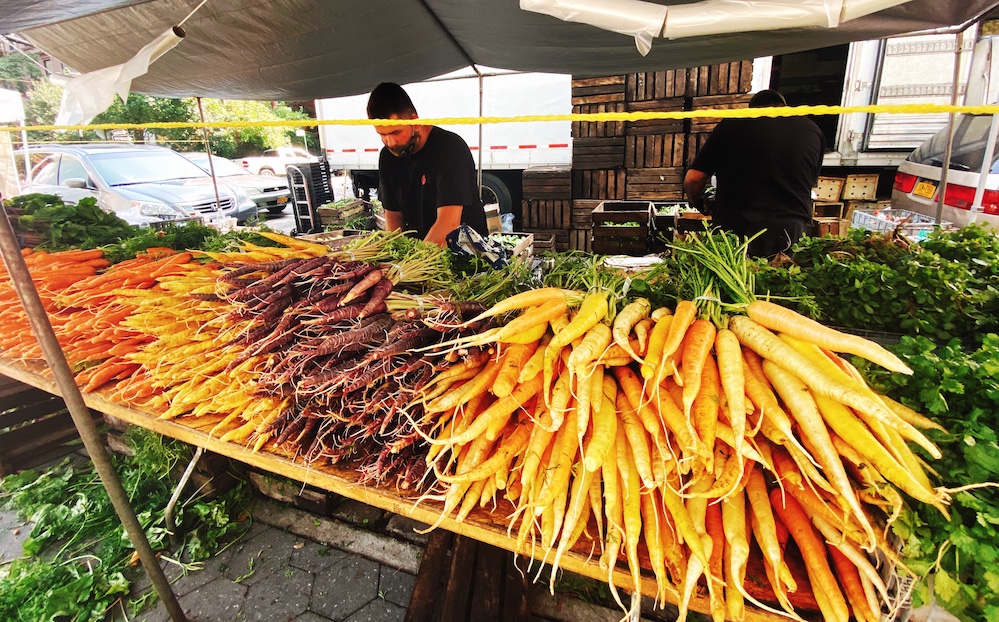 Brooklynites love to hunt through local flea markets and farmers markets for hidden treasures and fresh foods. There are over 20 farmers markets in Brooklyn alone that take place on a weekly basis. The events connect the city directly with farmers, butchers, bakers, and jam makers from upstate New York.
Here's the full list if you're ready to start market-hopping.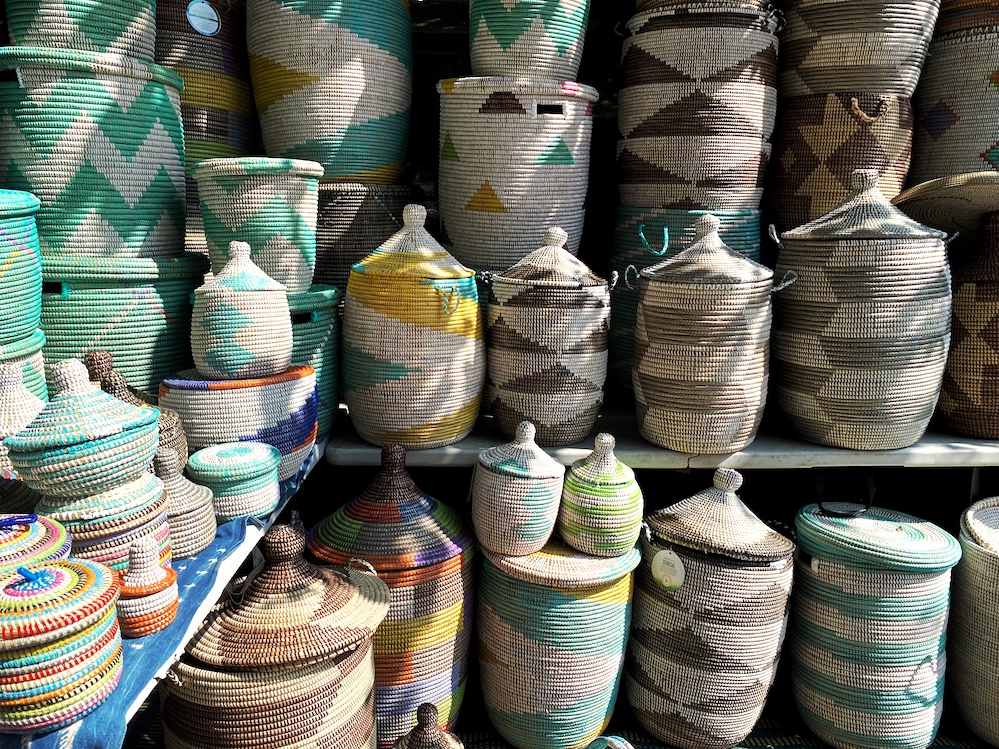 In addition to farmers markets, visiting flea markets around Brooklyn is a great way to explore Brooklyn neighborhoods and shop sustainably. These are a few of my favorites.
The Brooklyn Flea: The largest flea market in Brooklyn, with locations in Williamsburg and DUMBO
Fort Greene Park Greenmarket: Local greenmarket with fresh bread, jams, a large produce stand and fresh flowers next to Fort Greene Park
Bushwick Flea: An independent flea market with plants and vintage finds, located near Bushwick restaurants and yoga studios
Grand Army Greenmarket: Near the Brooklyn Museum and Brooklyn Botanic Garden, plus cooking demos on some Saturdays
4. Brighton Beach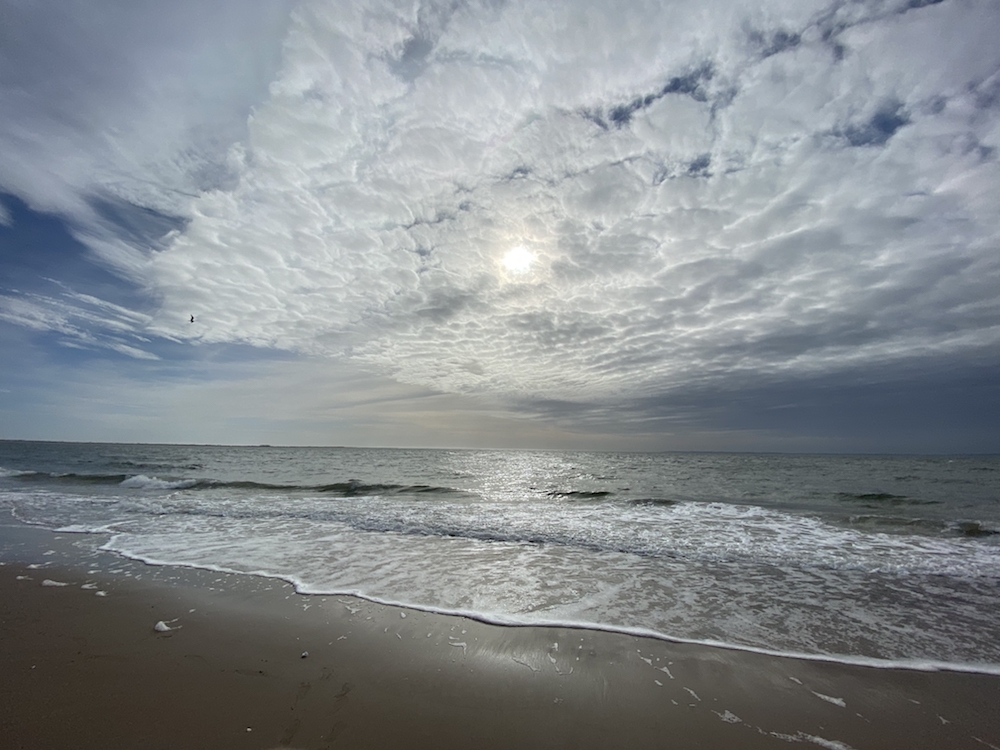 If you ask most tourists or New Yorkers about the best beach in New York City, they'll say Coney Island or The Rockaways. But Brighton Beach is a hyperlocal destination next to touristy Coney Island that's one of the best in a city full of seaside options.
Before you step onto the boardwalk, stroll through the neighborhood known as "Little Odessa" next to Brighton Beach. Get a towel and umbrella at Jackie's Department Store, a chilled coffee and pastry at Kaffeine231, and a book at St-Petersburg Bookstore, all on Brighton Beach Avenue.
Insider tip: My favorite restaurant here is Cafe At Your Mother-In-Law. If you've never tried Russian-Uzbek-Korean fusion cuisine, you should go.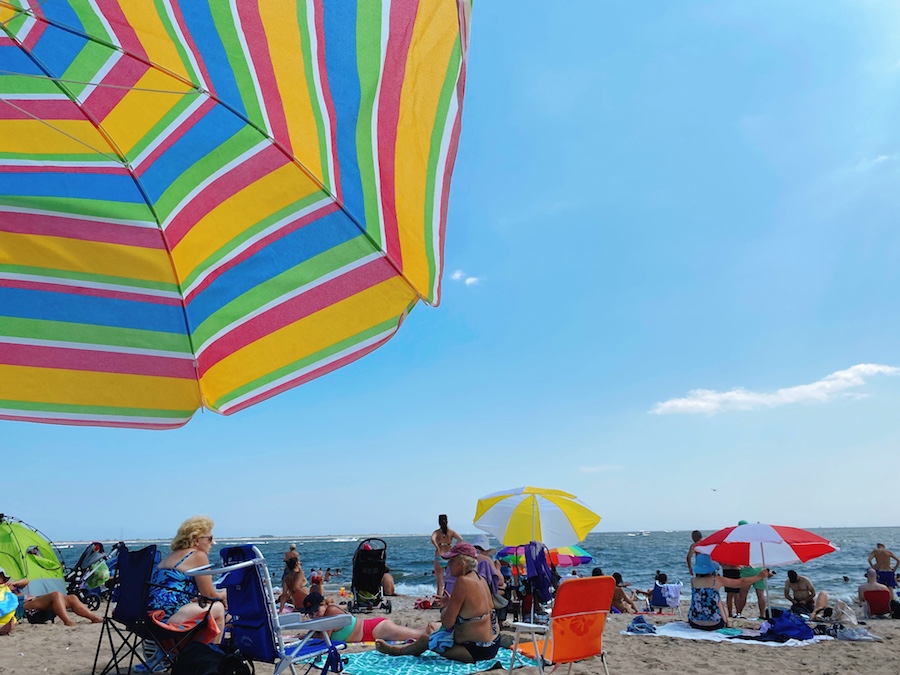 Then head down 1st Street between a row of quiet apartment buildings and onto the boardwalk, passing by plenty of locals lounging lazily in the afternoon sun.
5. Brooklyn Banya Bathhouse
Korean, Turkish, and Russian cultures have brought their unique bathhouse traditions to NYC, and here in Brooklyn we're lucky to have evidence of this. Brooklyn Banya is a traditional Russian bathhouse in the Ditmas Park neighborhood featuring wet and dry saunas, jacuzzis, a pool, restaurant, rooftop and, most importantly, a platzka man whose gentle beating with an oak leaf bundle will leave you oddly delighted and well exfoliated.
6. Bushwick Open Studios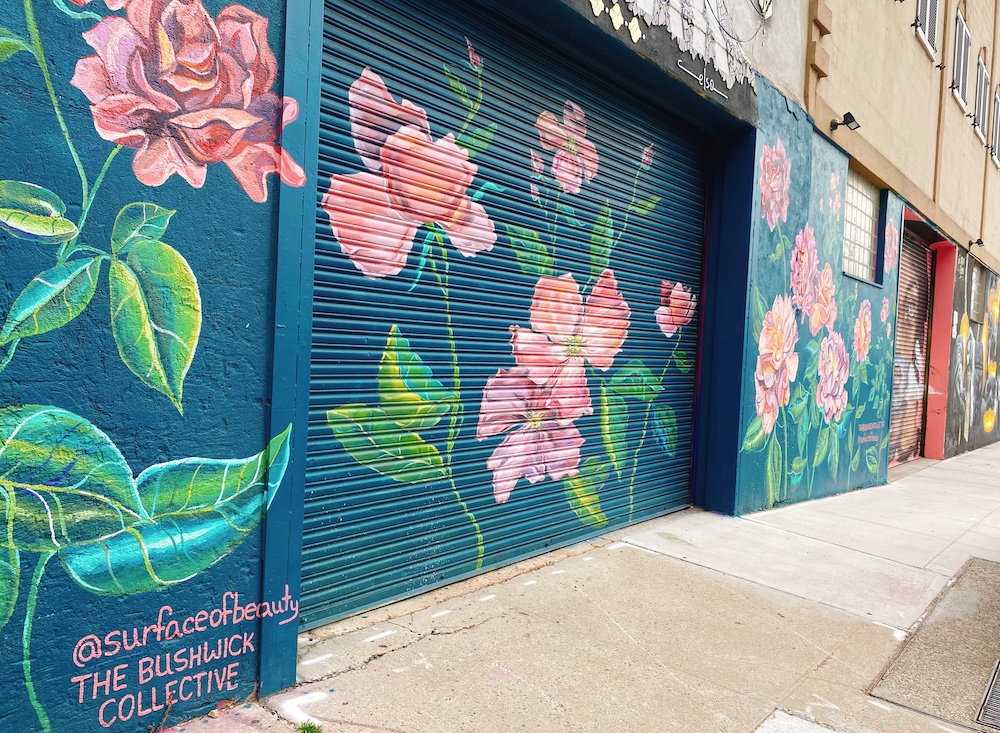 Bushwick Open Studios is a free event that takes place twice a year and is held in dozens of buildings throughout Bushwick, the center of NYC's creative art community. Open Studios offers an opportunity for anyone — visitors and locals — to visit hundreds of artist studios which form a vibrant creator community.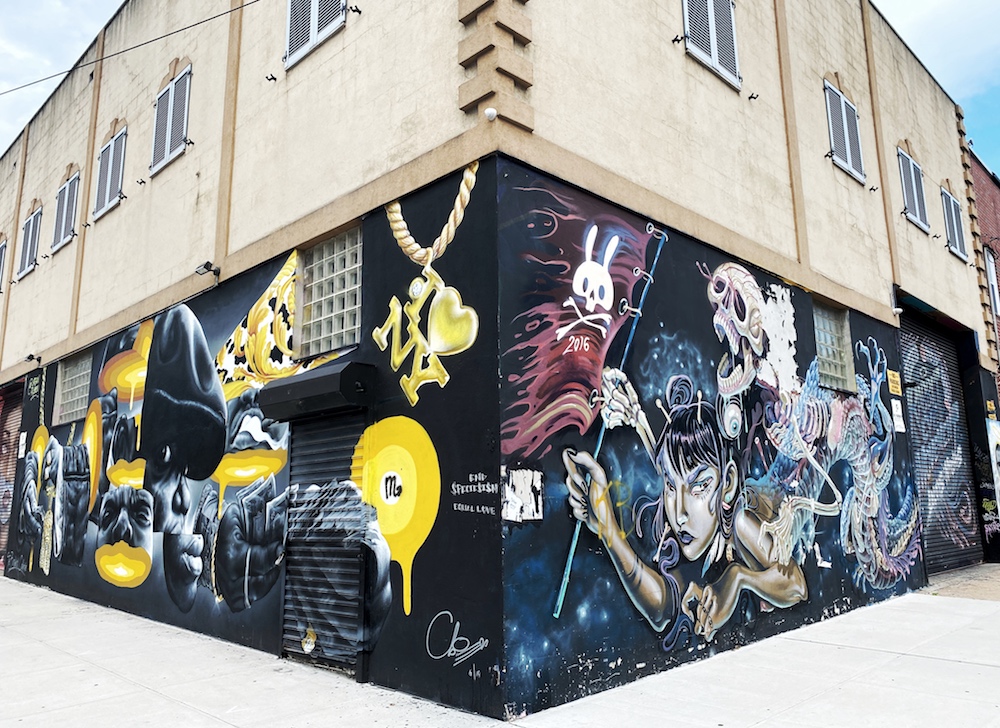 As you move from building to building, you can also take in Bushwick's extensive street murals via a free self-guided walking tour of the murals and street art. Find it on the Arts in Bushwick website.
Plenty of locals don't know about this area of town. It's worth checking out, whether you're a tourist here or have lived in New York for years.
Here's just one more photo of a Bushwick street mural. They truly are incredible!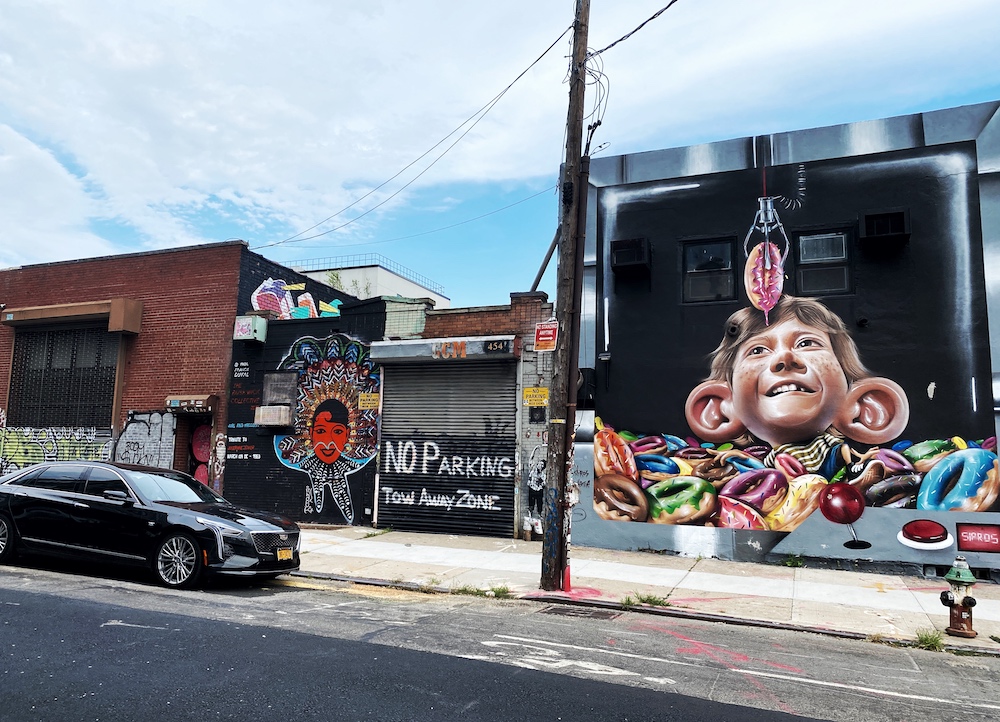 7. Sunset at Brooklyn Heights Promenade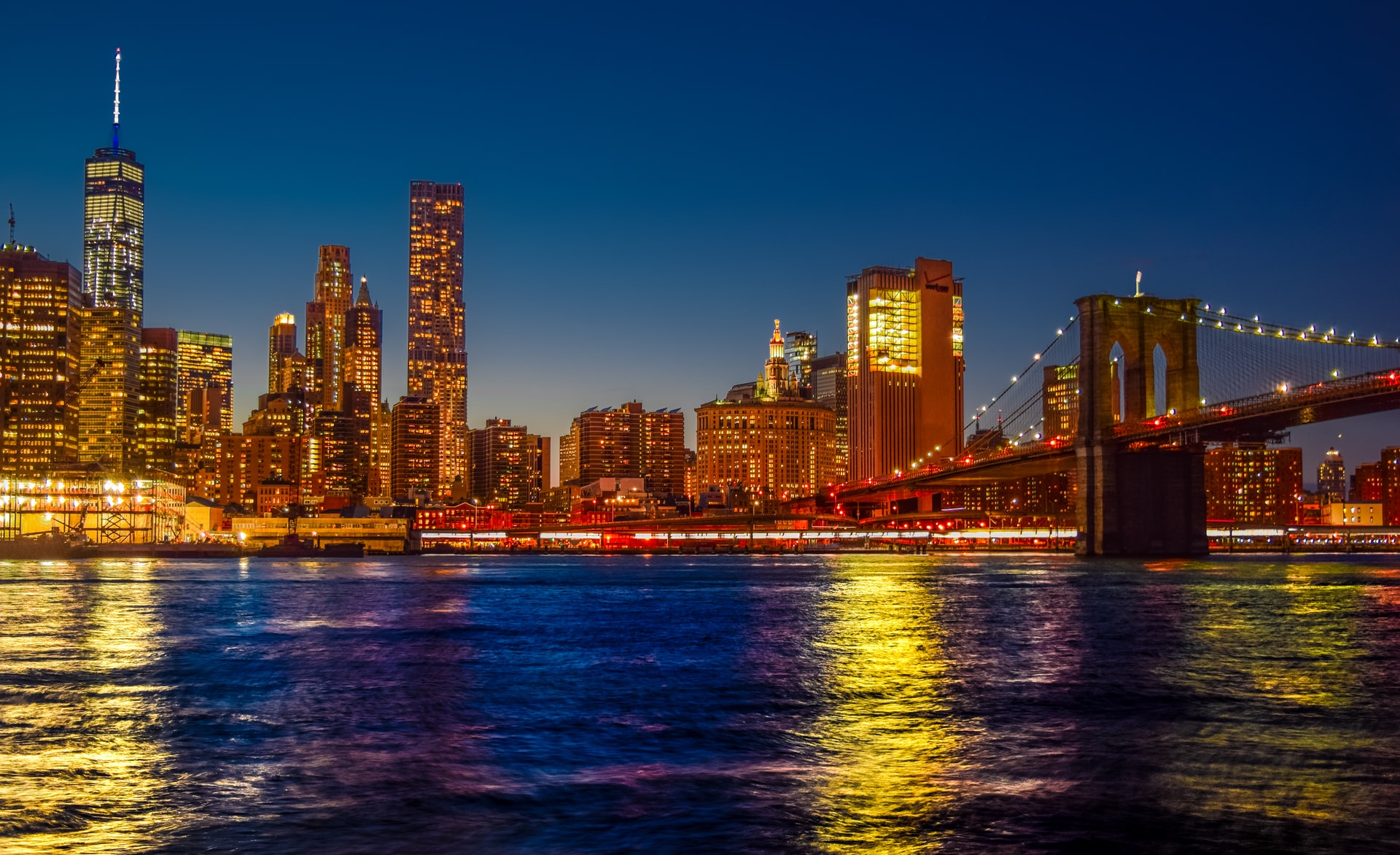 While most out-of-towners crowd Brooklyn Bridge Park and the streets of DUMBO for scenic views of Manhattan, if you keep strolling south you enter the Brooklyn Heights Promenade.
The promenade is nearly half a mile via a walkway over the Brooklyn-Queens Expressway and, while quieter than the Brooklyn Bridge Park next door, it serves up just as beautiful a view of downtown Manhattan and southern Brooklyn.
8. Karasu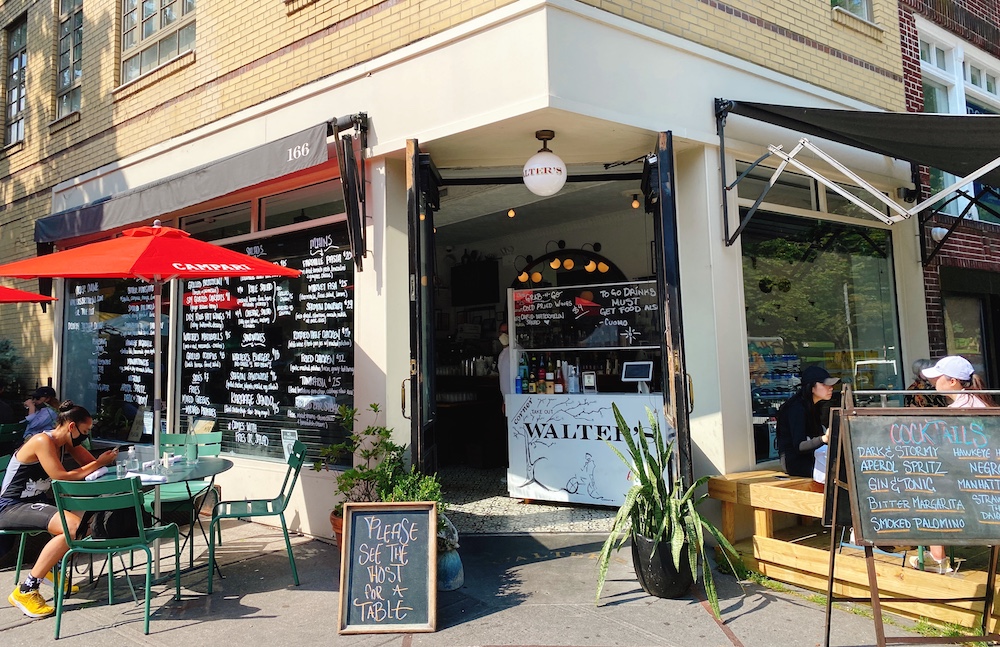 Wind down your Brooklyn-like-a-local day with a drink inside a secret speakeasy.
Karasu is a restaurant hidden inside a restaurant: a dark and moody Japanese-style speakeasy that can only be accessed by walking through Walter's, a bustling upscale American eatery.
Impress your date by sharing a plate of Blistered Shishito Peppers with a shot of Japanese whisky. It's the perfect end to your day.
9. Sort-of-Secret Brooklyn Block Parties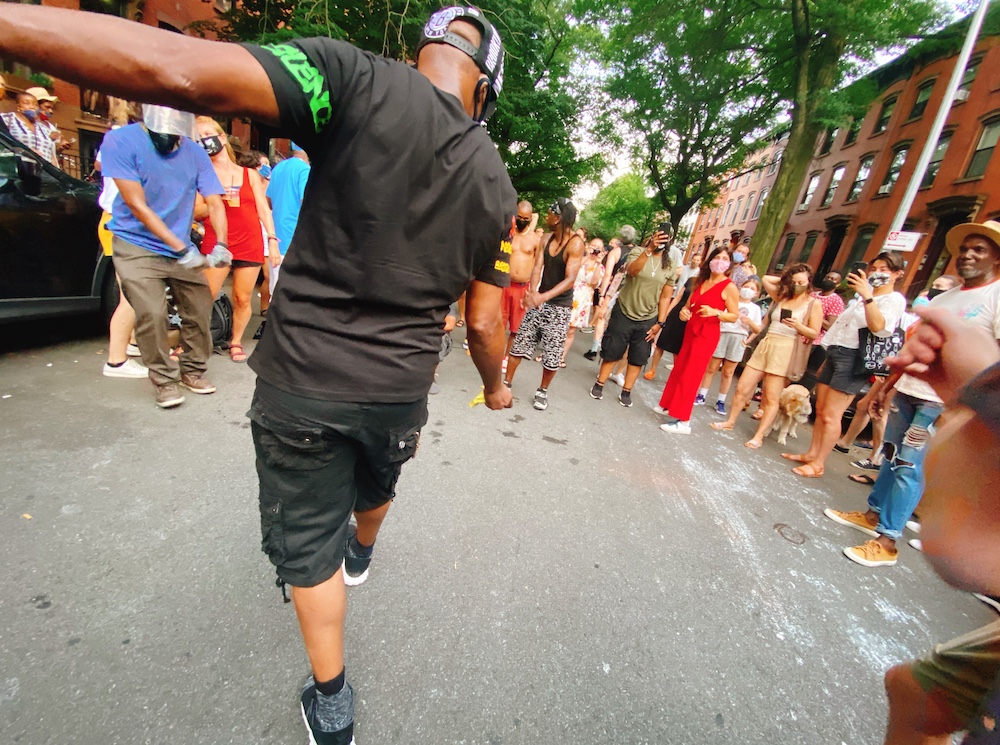 While Manhattan has large commercial block parties, like the Feast of San Gennaro festival in Little Italy, Brooklynites have always cherished small, local block parties meant only for those who live in the community (or lucky enough to wander in on the right day).
There's no published schedule of parties, some of which are officially authorized and others that occur spontaneously, but it's not hard to find a block party happening somewhere in Brooklyn on a sunny summer weekend evening.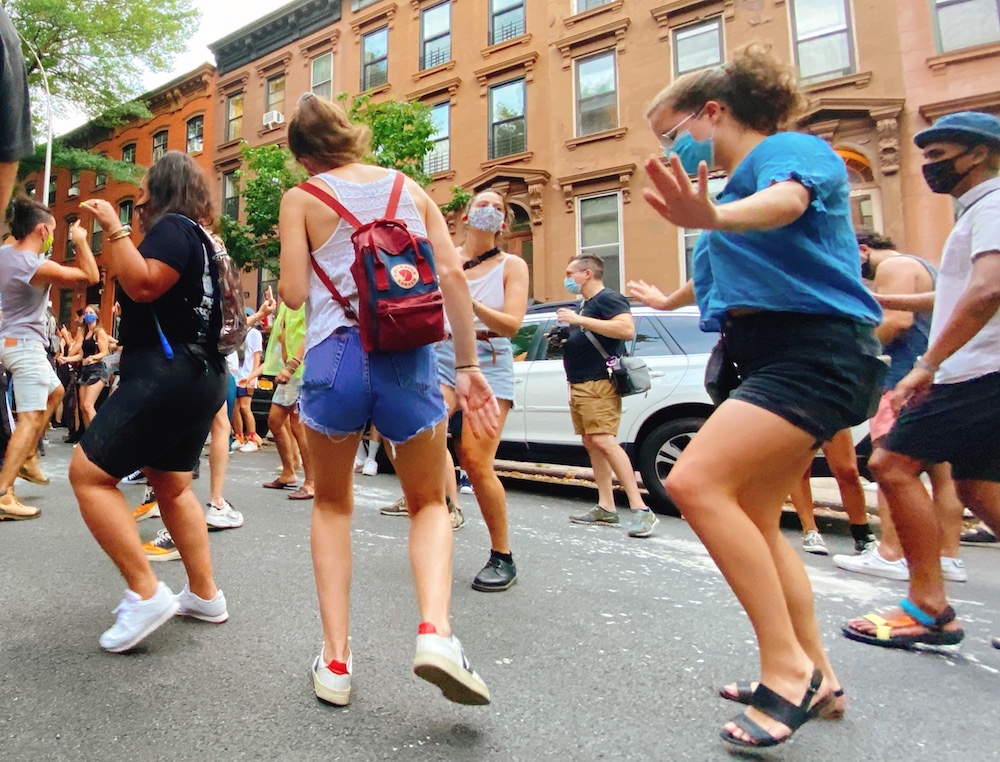 Block parties often feature barbecues, music, bouncy castles, and of course, the friendly company of neighbors. Even in the age of the coronavirus, block parties have continued in some neighborhoods. One example is the St. James Joy Block Party hosted by the Vill family that grew from the 7 p.m. salute to essential workers during the COVID-19 lockdown into a full-fledged outdoor, socially-distanced, masked, street party that takes place every Friday, Saturday, and Sunday evening.
Seeing Brooklyn Like a Local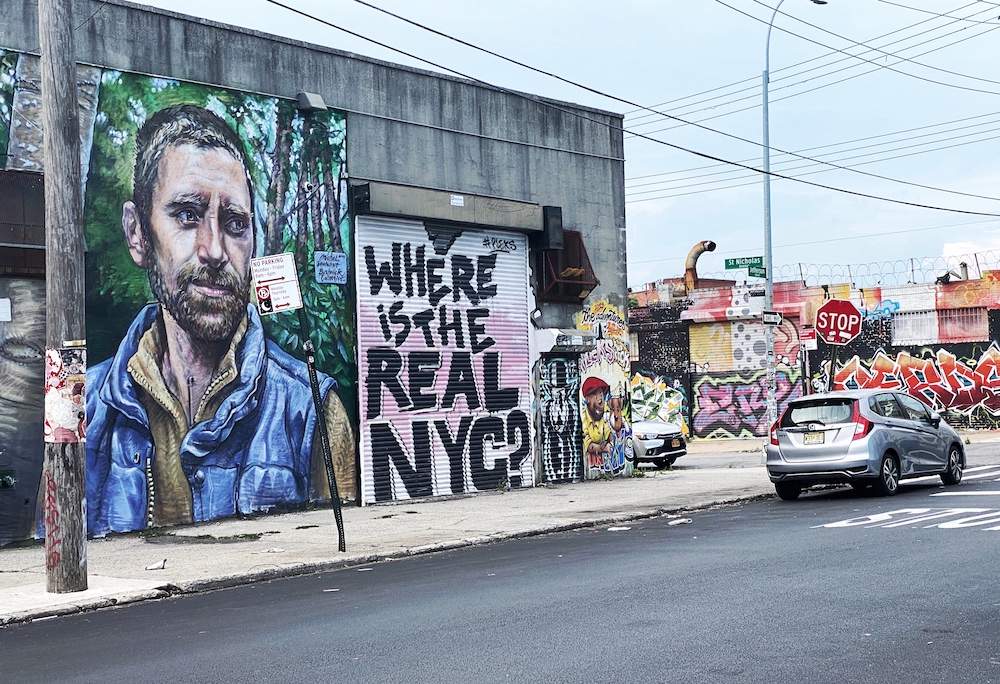 I hope I gave you some fresh ideas on what to see here in Brooklyn. When you're visiting New York City, you don't want to miss the landmarks like the Statue of Liberty and Ground Zero, but heading deep into the neighborhoods is where you'll really get a sense for the city.
Looking for more NYC neighborhoods to explore? There are plenty in Manhattan close to the sights where you'll get a taste of local flavor. Check out our guides to SoHo, Harlem, and Greenwich Village for starters.