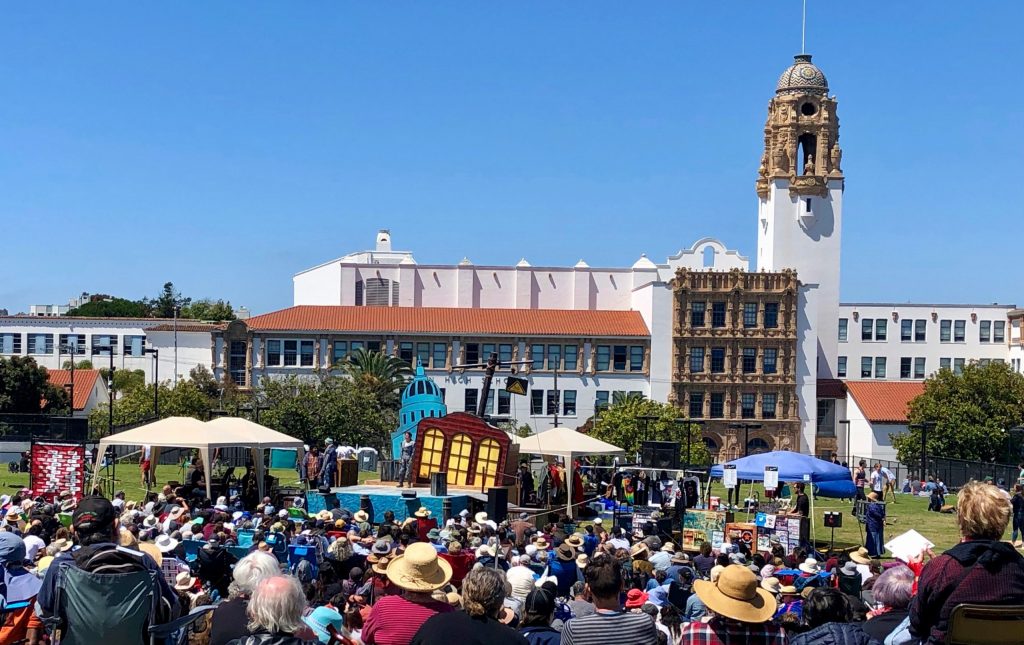 Each San Francisco neighborhood has its own unique charm and culture, and the Mission District stands out as one of the best, a longtime favorite for travelers visiting the city.
Located toward the southeastern edge of San Francisco, the district has changed quite a bit over the years, from a colonial Spanish outpost in the 18th century to the trendy neighborhood of today. And there's plenty to do in the Mission District when you visit. Whether you want to dig into the history or enjoy the food, art, games, and culture that keeps this corner of the city hopping, you've got options.
In this article, I'll cover the must-do experiences to try when you're here, including where to eat, what to see, and how to make sure you don't miss anything. Consider this your ultimate checklist of the best things to do in the Mission District.
And we're starting off with my favorite.
1. Mission burritos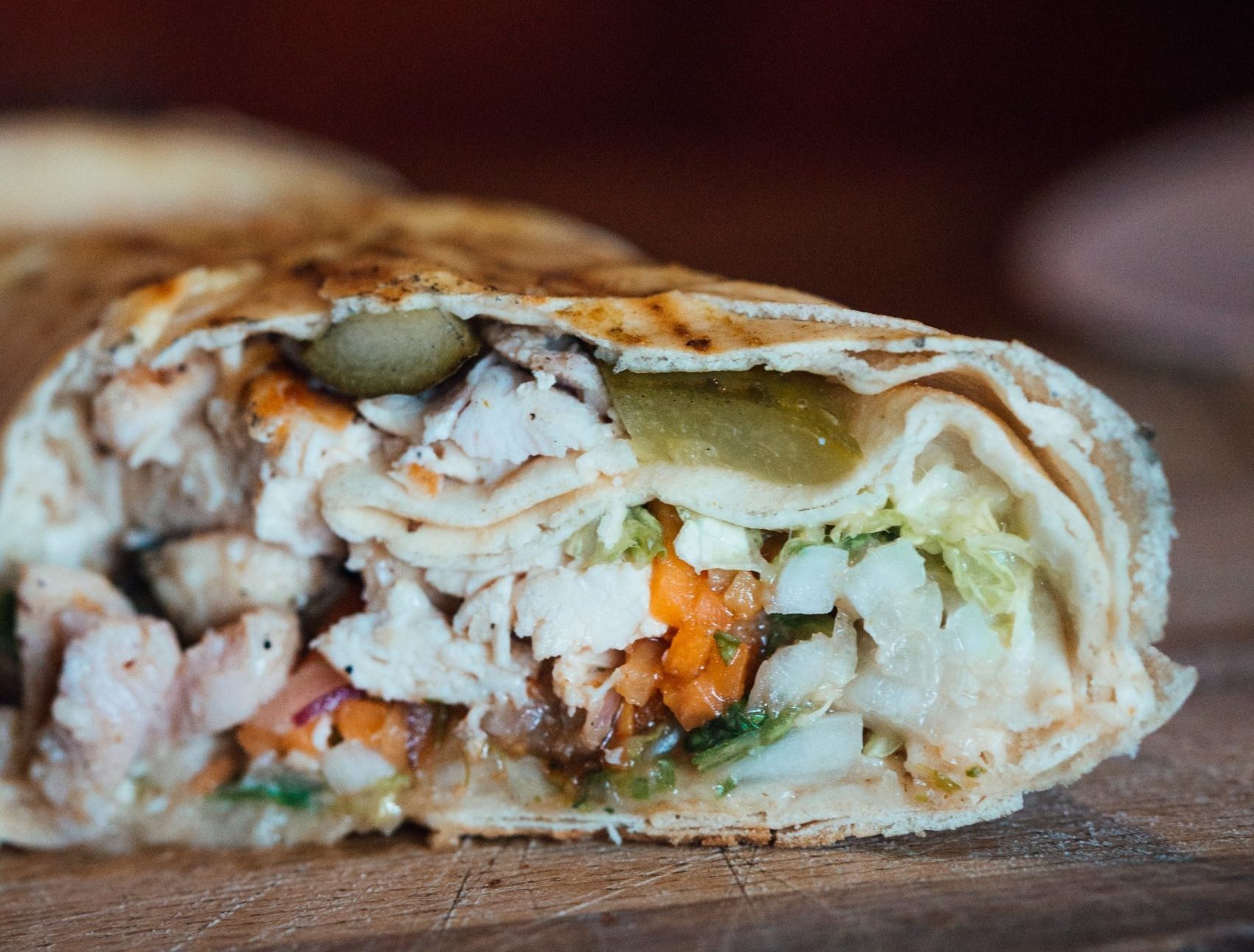 I just had to start here. You're in The Mission!
You simply can't pass up the most famous food export from this corner of the city. A Mission-style burrito is no joke, so be sure to work up an appetite before tackling one.
The classic Mission burrito features a steamed flour tortilla, which increases its flexibility so it can cover the massive amount of ingredients that will go inside. The finished creation couldn't be more delicious.
The Mission burrito history goes back to the 1960s. The taqueria "La Cumbre" is generally credited with creating the first one, though there's a fierce burrito debate in San Francisco. Another taqueria, El Faro, claims they created the first "super burrito" in 1961.
Wherever it originated, we all can be thankful that it's here today. Burritos are to San Francisco what pizza is to New York City.
2. Eclectic stores on Valencia Street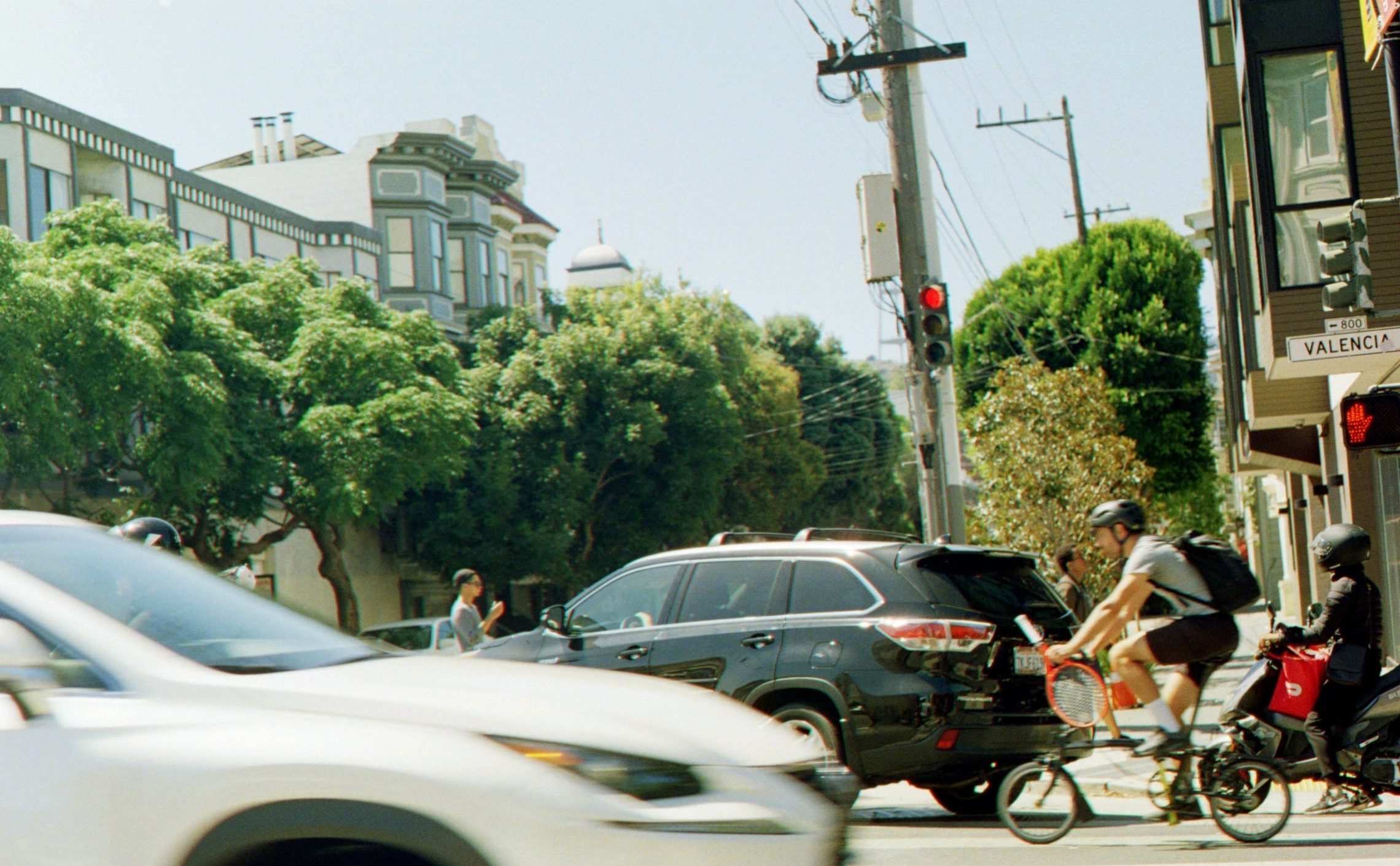 Whether you are looking for trendy fits like Taylor Stitch and Lululemon or looking for some vintage threads, Valencia Street has you covered.
Valencia Street is one of the main arteries of The Mission. The colorful street has window-shopping galore. Seeking that one vinyl record you can't find anywhere? It's probably at Stranded Records. Love indie books? Hit up Dog Eared Books or Borderland Books.
The first thing you'll notice about Valencia is the eye popping color of the buildings that surround it. This is a common motif of The Mission, but it's especially noticeable here.
You can find all kinds of strange topics, from taxidermy to Santería (Afro-Cuban folk religion). There is also an abundance of food and drink options for when you get burnt out on all the shopping.
3. Mission Dolores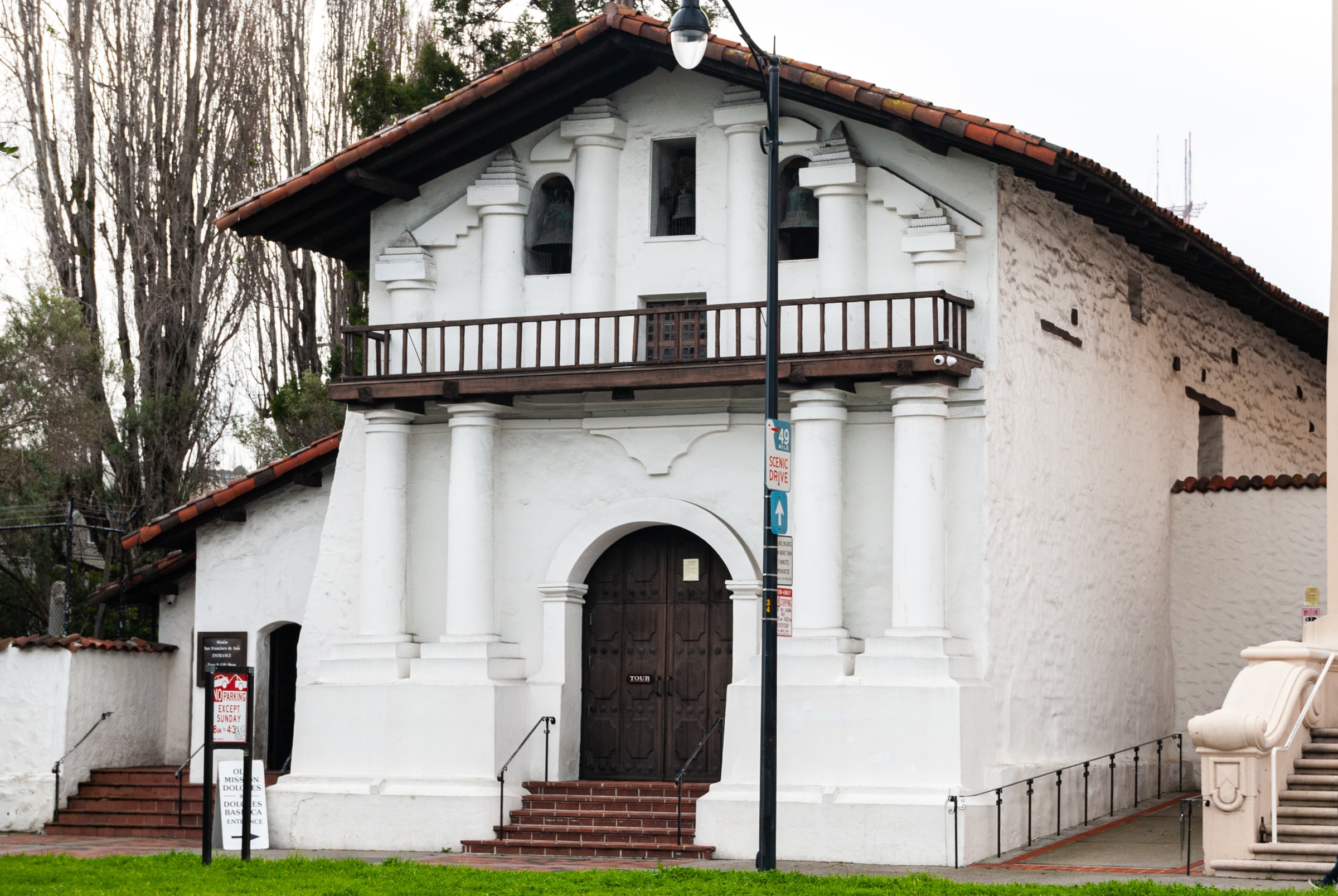 When visiting the Mission District, you should stop by the building that gave it its name.
Mission San Francisco de Asís — more commonly known as Mission Dolores — is the oldest standing building in San Francisco.
The missions were a chain of Spanish Colonial religious outposts that stretched through a large part of the Western United States and Mexico. Constructed using adobe (a white mud-brick building material common among Spanish Colonial architecture), these buildings are fascinating to visit.
This particular mission was founded in 1776. It has survived numerous earthquakes and fires, and the facade of the original adobe house remains largely unchanged since its construction.
Next to the original building stands a much larger basilica, built in 1918, making it hard to miss this historic landmark.
4. Dolores Park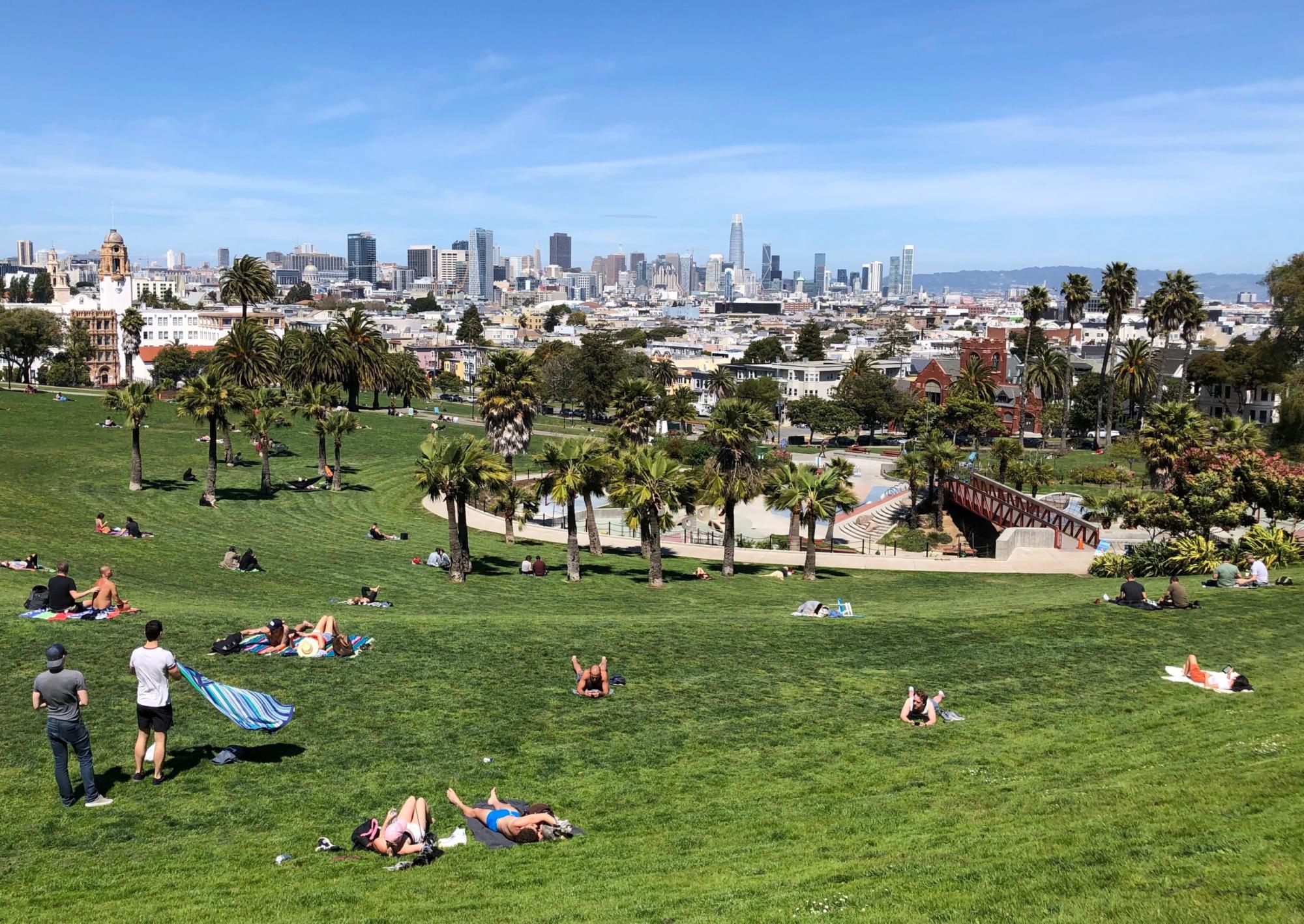 Directly behind Mission Dolores is the ever popular Dolores Park.
The park is built on a large sloping hill that offers a great view of downtown with an equally great view of the folks who visit in case you want to enjoy a little people-watching. Dolores Park has long been frequented by counter-culture San Franciscans, and it shows.
I'll just drop in a photo to illustrate.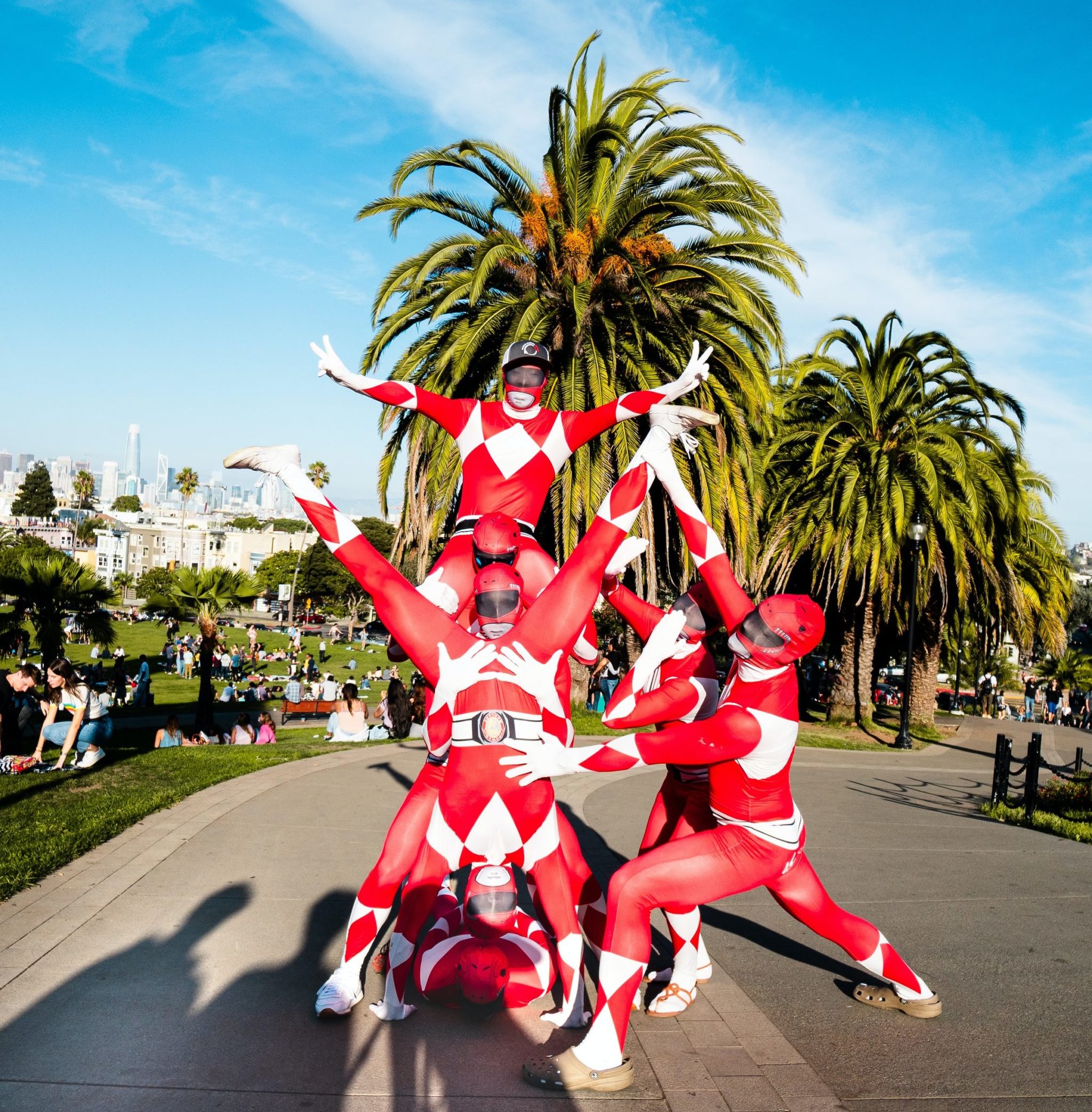 There's also ample space to lay out a blanket plus picnic tables in abundance, so this is a good spot for an al fresco meal. And families will want to check out the new playground just completed.
All in all, Dolores Park is a nice place to hang with the locals on a sunny San Francisco day.
5. Ice cream in the Mission District
Bi-Rite Creamery has to be one of the most famous ice cream shops in San Francisco. It's right next to Dolores Park, too, so it's the perfect spot for your mid-afternoon sugar rush.
Bi-Rite is famous in the city as a grocery store, offering artisanal goods and farm-to-shelf groceries, but its 18th Street location is the only one with an ice cream shop attached.
And their reputation is well deserved. It was started by two local bakers who wanted to bring delicious, natural, and sustainable sweet treats to the city. They definitely delivered. There are many eclectic flavors, such as balsamic strawberry and classics like salted caramel.
And don't overlook their soft-serve selection. They use Water Buffalo milk to get that distinctly creamy flavor.
6. Mission District tour with a local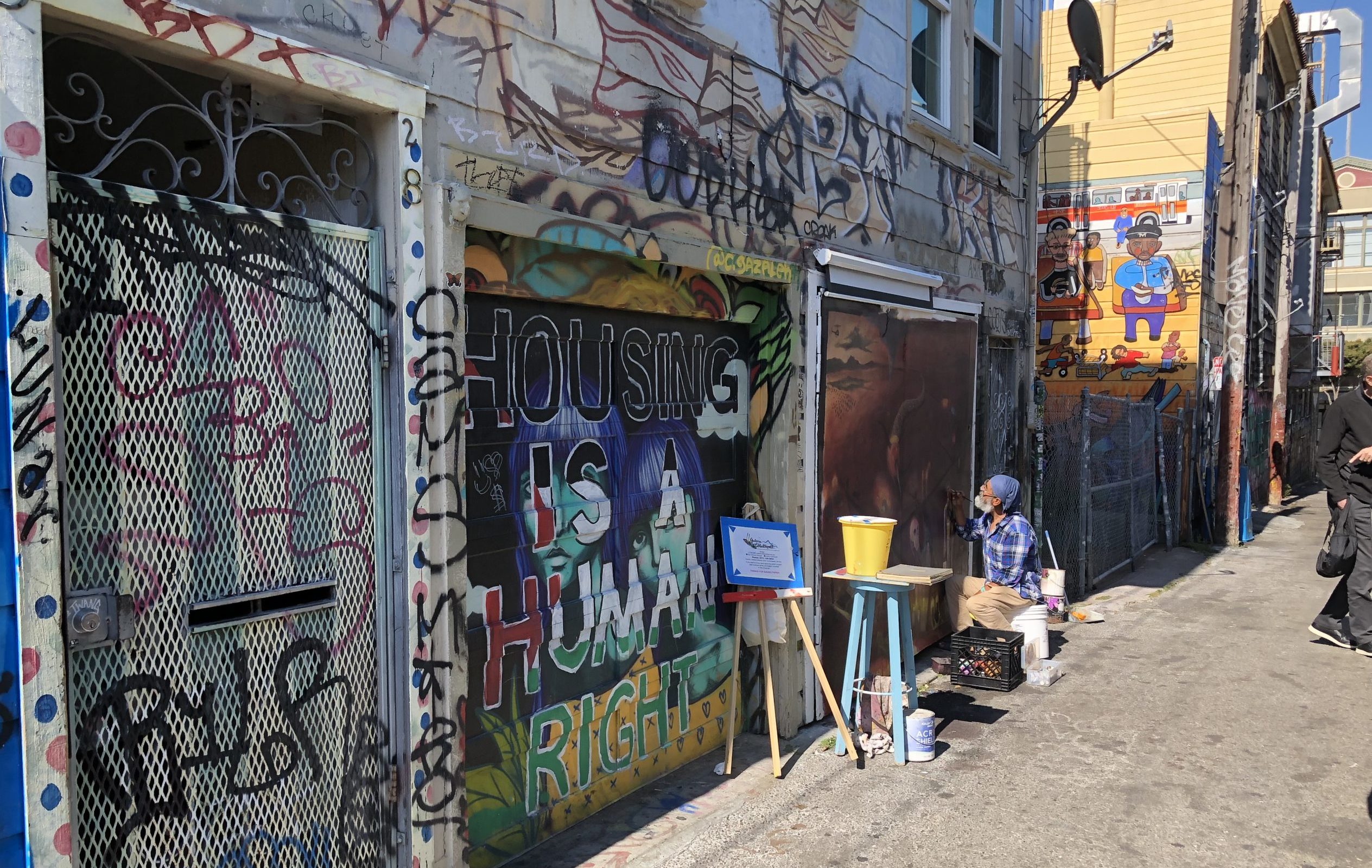 If you're visiting SF and want an insider's look at the city, let a local show you around. Our newest San Francisco tour takes you to the heart of the Mission District so you can explore this historic yet hip neighborhood and get to know the city beyond Fisherman's Wharf. (Though we totally love Fisherman's Wharf.)
Tour highlights include a few spots you might recognize from this list:
Window shopping on Valencia Street shops
The history of Mission Dolores
Photo ops at the Clarion Alley Mural Project
Lunch at Mission Dolores Park
7. Urban Putt Mini Golf
Now I know what you're thinking. What could possibly be so exciting about mini-golf to be a unique attraction? There are hundreds of putt-putt places — you've seen one you've seen them all. Not the case, my friends. Urban Putt is the first and only mini-golf in the city, and even if you hate golf, I highly encourage at least taking a peak.
Half mini-golf, half crazy art installation, Urban Putt is not your grandma's mini-golf. It's housed in an old Victorian-style home, built in 1906, and hosts 14 high-tech and unusual holes. There's also a full restaurant and bar.
Golf is first-come, first-served, but the bar is open and ready to take care of you so you can enjoy a cocktail and loosen up a bit before hitting the course.
8. Mission Bowling Club
View this post on Instagram
Bowling alleys are a bit of a dying breed in San Francisco. There are really only a handful left. In 2012, two people with a vision set out to change that, so today, we have Mission Bowling Club.
Mission Bowling is a not-so-typical night out in the Mission District. It's housed in an old electrical warehouse with six lanes of bowling, a fine-dining restaurant, and a craft cocktail bar. On top of that, there's an art gallery wall, featuring works from local artists, that is changing constantly.
The vibe is fun and laid-back. Since there are only six lanes, they fill up fast, so you might grab food if there's a wait. They've given bowling alley classics like burgers and fried chicken a delicious spin so it's a true culinary experience.
9. Mission District murals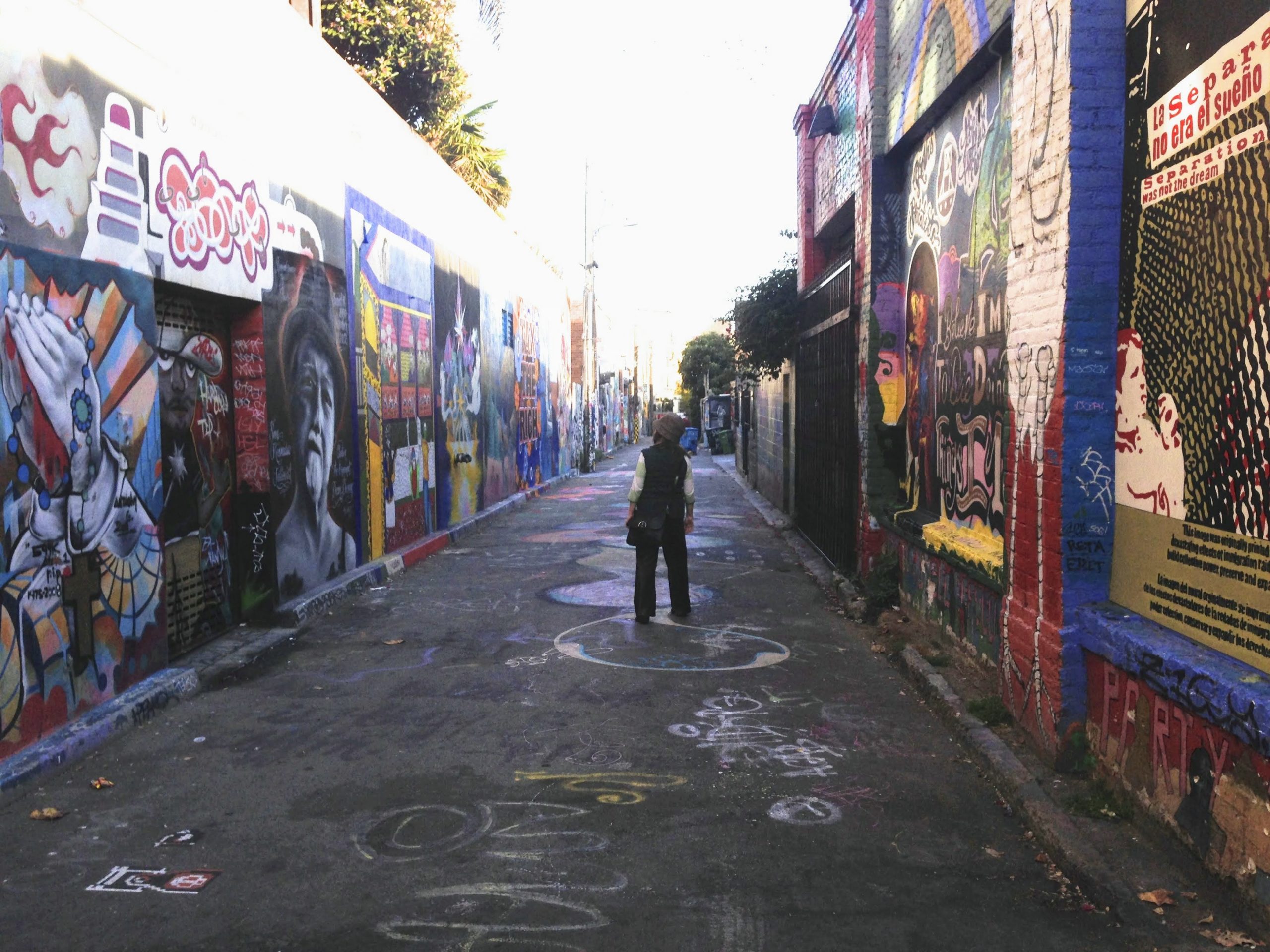 The art scene in The Mission is thriving — so much so that the entire neighborhood is essentially one big canvas. Since the 80s, local and international artists have flocked to The Mission to leave their mark here.
The themes of the murals range from social justice messages to abstract patterns with a Latino flair.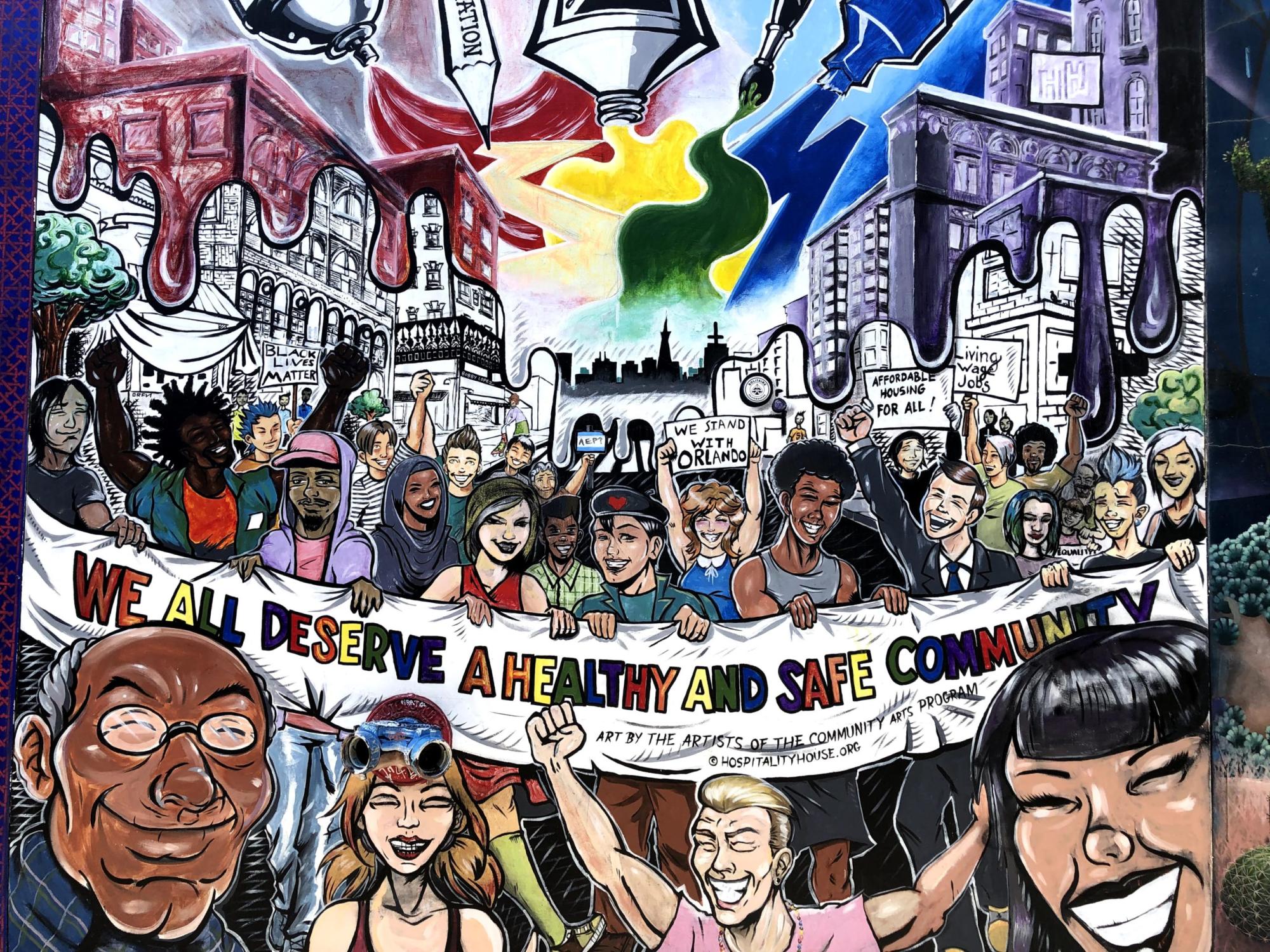 You'll see quite a few murals just by walking around the neighborhood, but there are a few specific spots that really stand out:
Balmy Alley: A stretch of road turned into an art gallery between 24th and 25th streets. Entire sides of buildings are painted, every inch bursting with color. Here, you'll find the Latino influences I was speaking of.
Clarion Alley: This was actually a commissioned mural project spearheaded by local artists. The Clarion Alley Mural Project — or CAMP — is the artist collective that maintains this set of murals. You'll find it between 17th and 18th streets
Women's Building Mural: Known as MaestraPeace, this mural on 18th Street was painted by a number of famous artists in 1994. It depicts the contribution of women throughout history.
Carnaval Mural: Found on 24th and Van Ness and often called the "Golden Dreams of the Mission," it depicts scenes from the first Carnaval San Francisco Festival in 1979.
This makes a really nice lead-in to my next item on the list.
10. Carnaval San Francisco Festival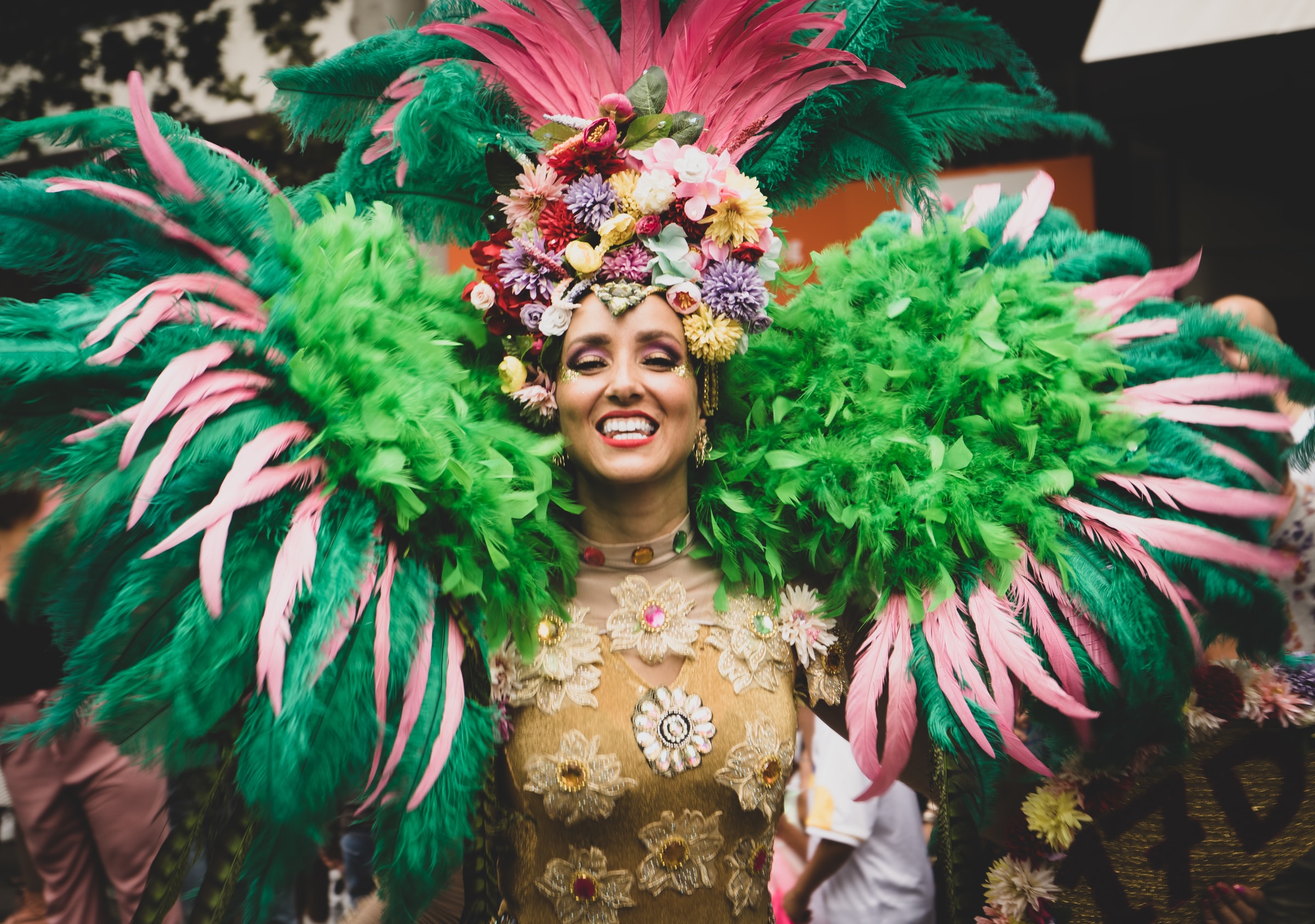 What Mardi Gras is to New Orleans, Carnaval is to SF. This celebration of the Latino, Caribbean, and African cultures rooted in The Mission takes place over two wild days.
On the last weekend of May, people pack Harrison Street between 16th and 24th streets for one of the biggest celebrations of multiculturalism in the country. There's singing, dancing and delicious food on every corner. For food, you'll find everything from street tacos to traditional Caribbean fare.
And it culminates in an enormous parade with people dressed in extravagant costumes. It's bright and fun and an absolute must if you're here in September.
11. Culture of The Mission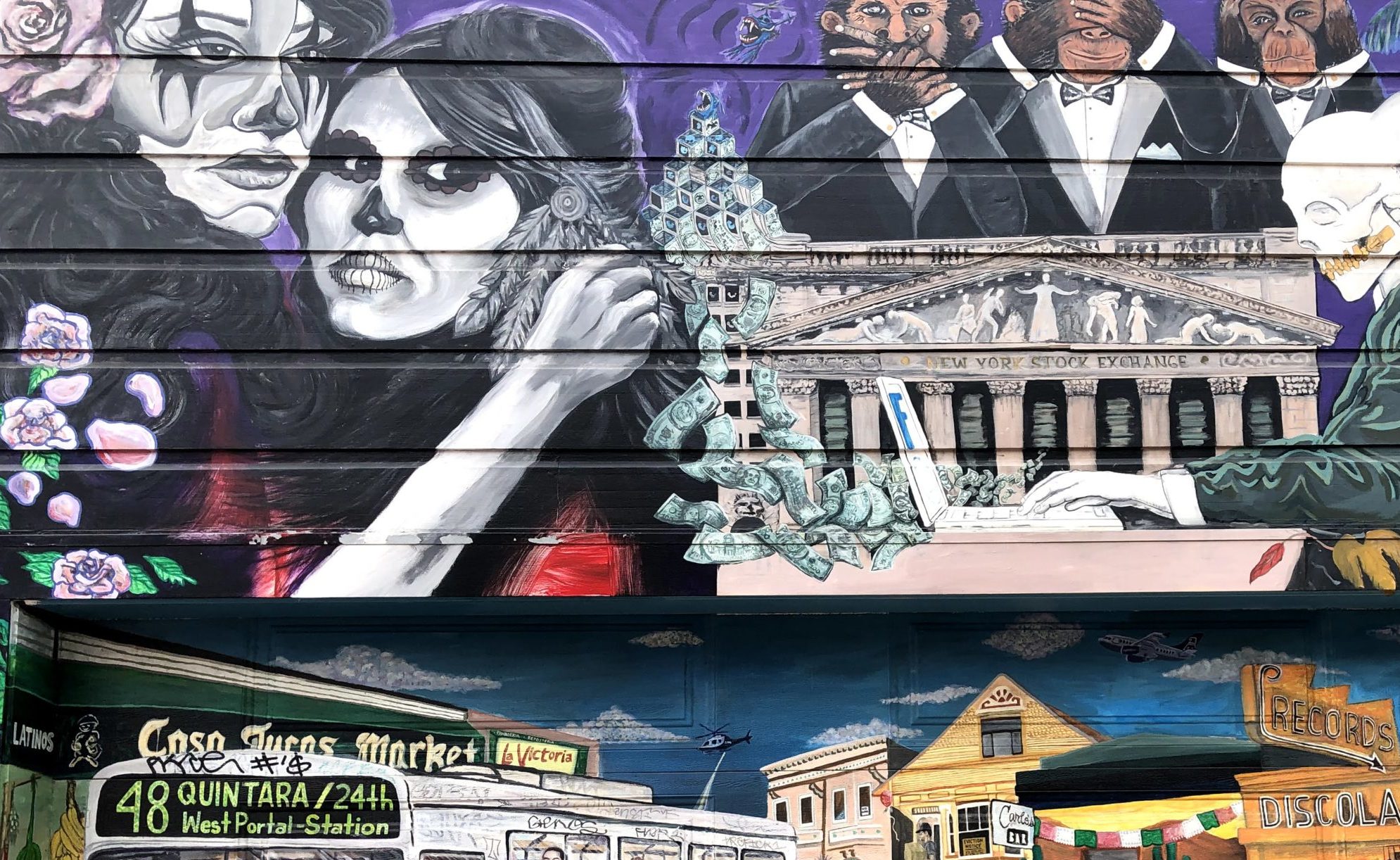 The Mission is firmly rooted in Latino culture with early residents hailing from Mexico, Nicaragua, El Salvador, Guatemala, and beyond. Why not soak up some of the culture while you're here?
There are tons of taquerias on almost every corner plus food vendors selling elotes, pupusas, and more. It's not uncommon to hear street musicians play traditional mariachi or Banda songs as you stroll through The Mission. And as I mentioned earlier, so many of the murals are heavily influenced by Latino culture. The neighborhood itself is an outdoor art gallery.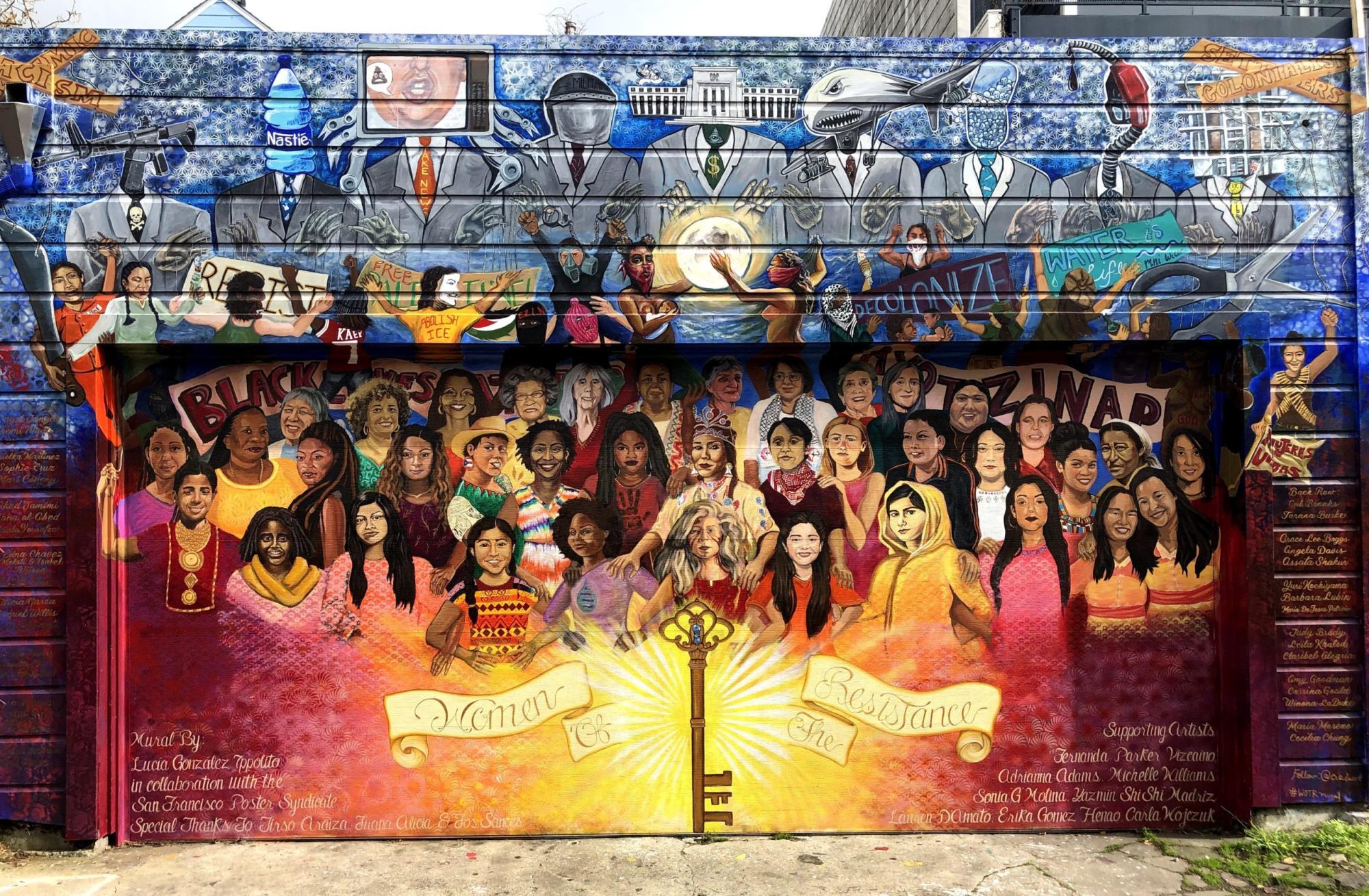 There's also a big Día de Muertos (Day of the Dead) celebration every fall where you can marvel at the ornate altars families build for their departed loved ones.
12. Mission District drinks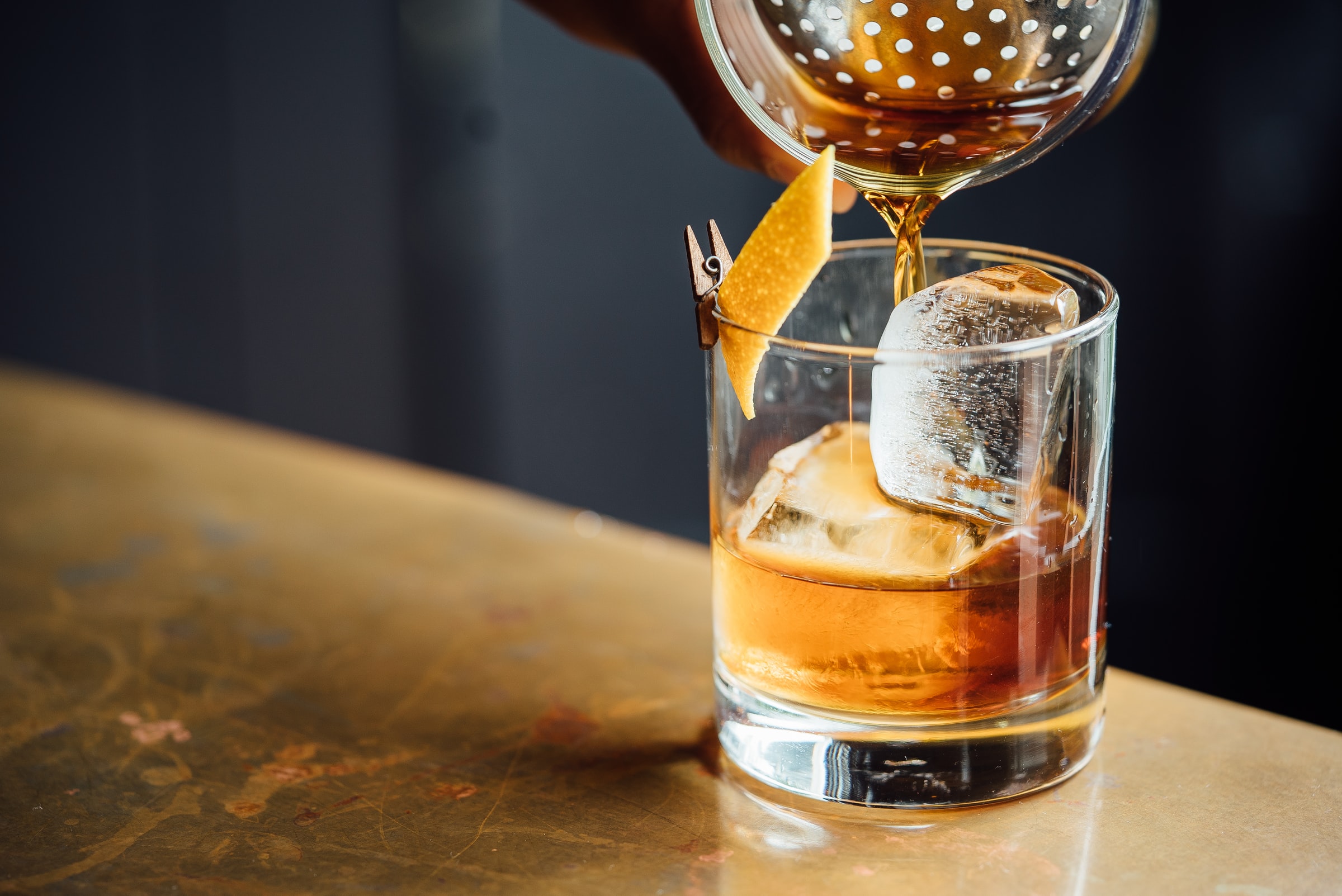 From craft beers to craft cocktails, The Mission has you covered. And I've got recommendations so you know where to go.
If you're looking for a fancy cocktail bar specifically, The Beehive is your spot. They feature a list of rotating cocktails as well as a fixed classic menu. Be sure to try their signature drink, The Beauty Mark.
Junior is great for spritzy refreshing cocktails and boasts a delicious food menu that's not to be missed. South Pacific Brewing is one of my favorites to grab a beer. This is a massive indoor-outdoor space that offers their own delicious assortment of beer and cocktails. It's primarily pub fare but all the food is very comforting and delicious.
Other true brew houses in The Mission include Barebottle Brewing, Standard Deviant Brewing, and, of course, Anchor Brewing, the oldest in the city. All of these have standalone tap rooms usually with a patio.
And then of course, there's Zeitgeist — San Francisco's most well-known beer garden, featuring 64 rotating taps.
You really can't go wrong with whatever you choose.
13. Where to eat in the Mission District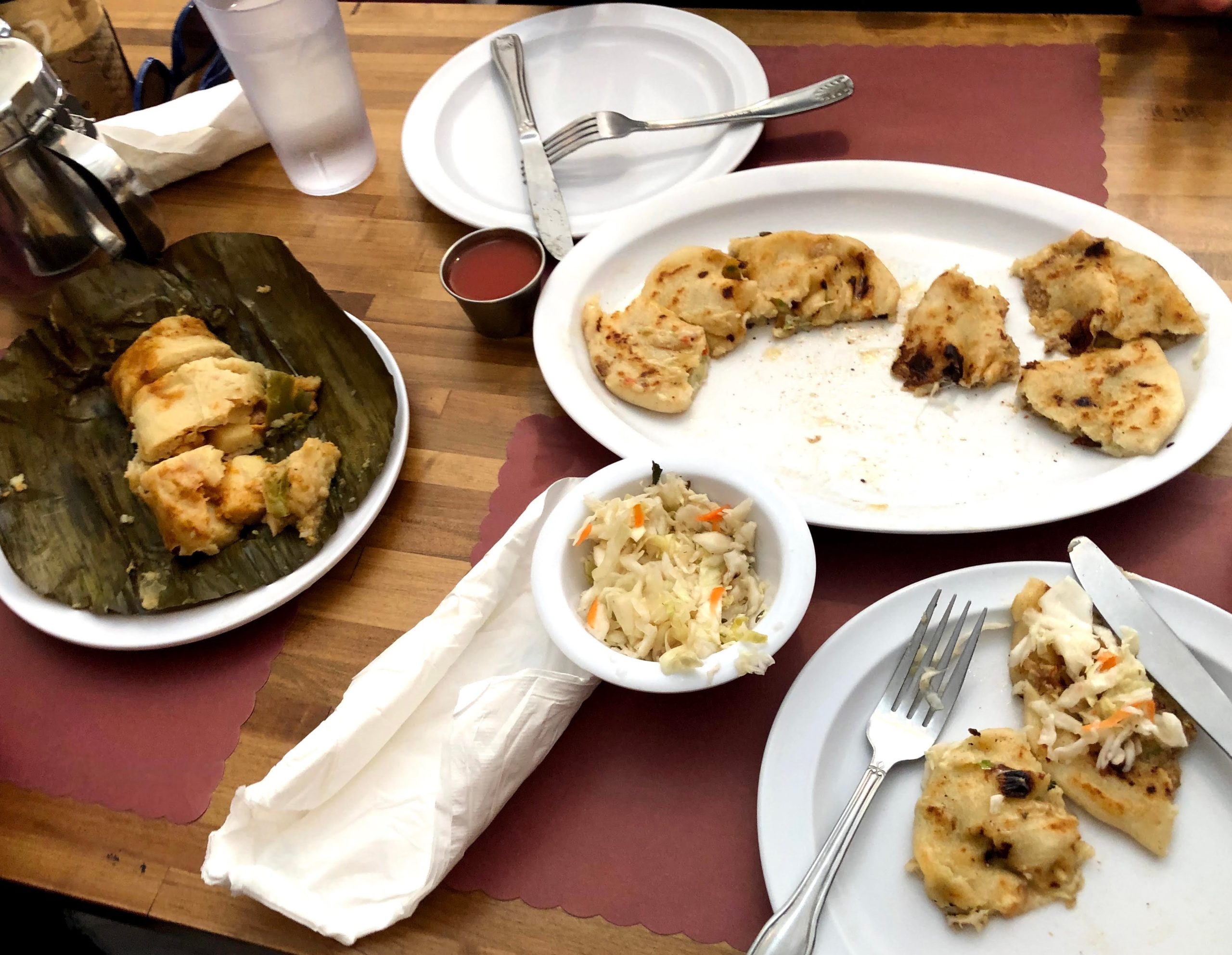 The thing that is truly unique about The Mission is the incredible variety of food. Greasy spoons and fluorescent taquerias share the same space as James Beard Award-winning restaurants.
I always encourage people to try the street food and the small mom-and-pop spots, but if you're looking for something a little fancier, you can find it here.
One of the most sought after reservations in the city is Lazy Bear. What started as a small pop-up restaurant has now turned into a permanent two Michelin Star fixture.
For something a little more low-key, head to ABV. It has some of the best burgers you can find.
If you're looking for that delicious and crispy Mission-style Burrito, La Taqueria is your spot. They've been cranking these burritos out since 1972.
You can also find Thai, Pakistani, and Burmese food here. One thing is certain: It's impossible to go hungry when you are exploring this part of town.
More to explore in The Mission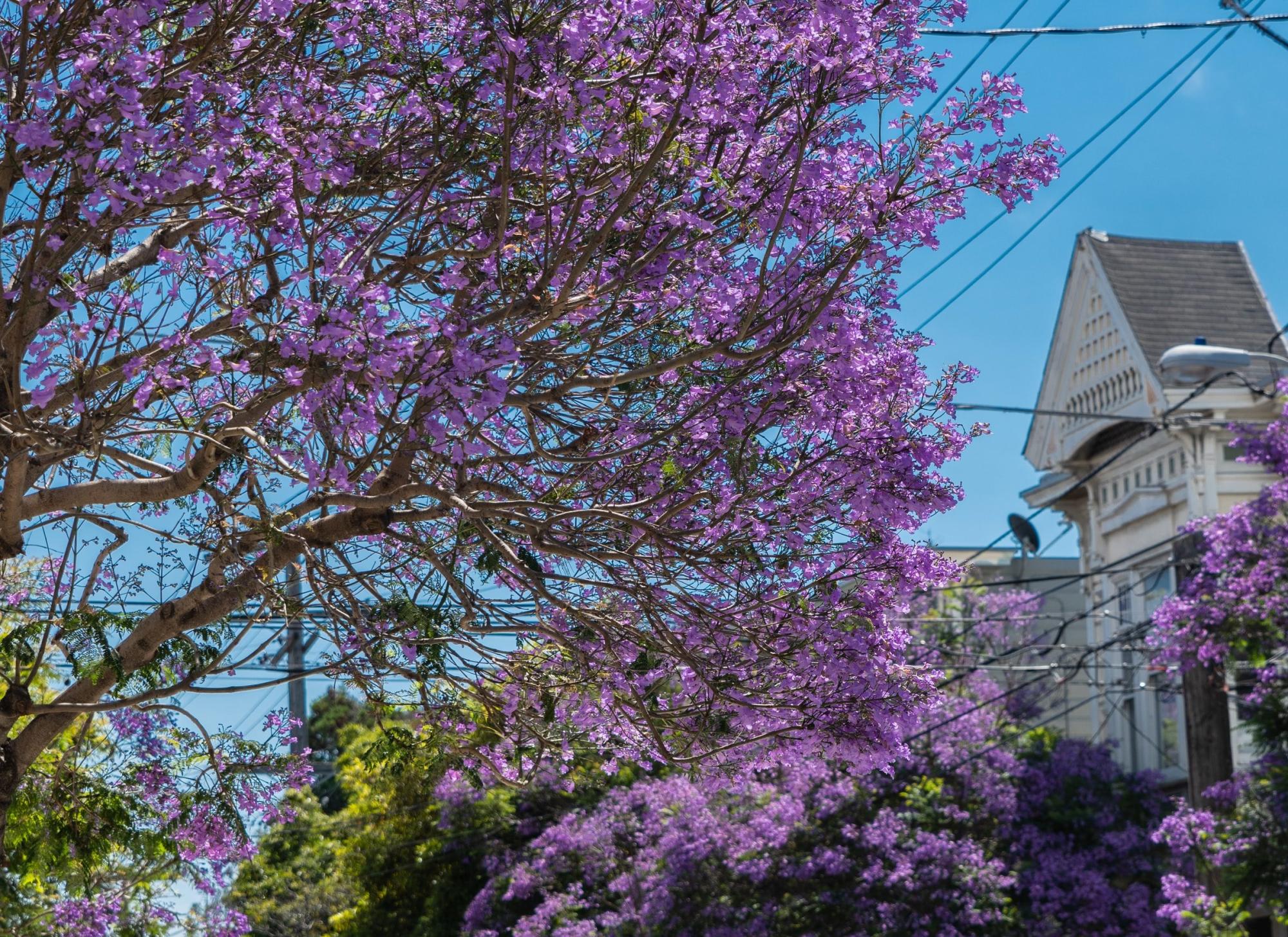 This list is really only the tip of the iceberg of what The Mission has to offer. This neighborhood holds so much life and so much energy, it's impossible to fit everything into one article.
I didn't even get into the neighborhood's punk rock legacy of the 70's and 80's, or the way that the LGBT community also had a hand in shaping this neighborhood.
There are so many little things to explore and learn, and the best way to do that is to get out there and explore. Don't be afraid to lose yourself in this vibrant part of town. It's easy to do, and you won't regret it.