All Paris Tours
No Badge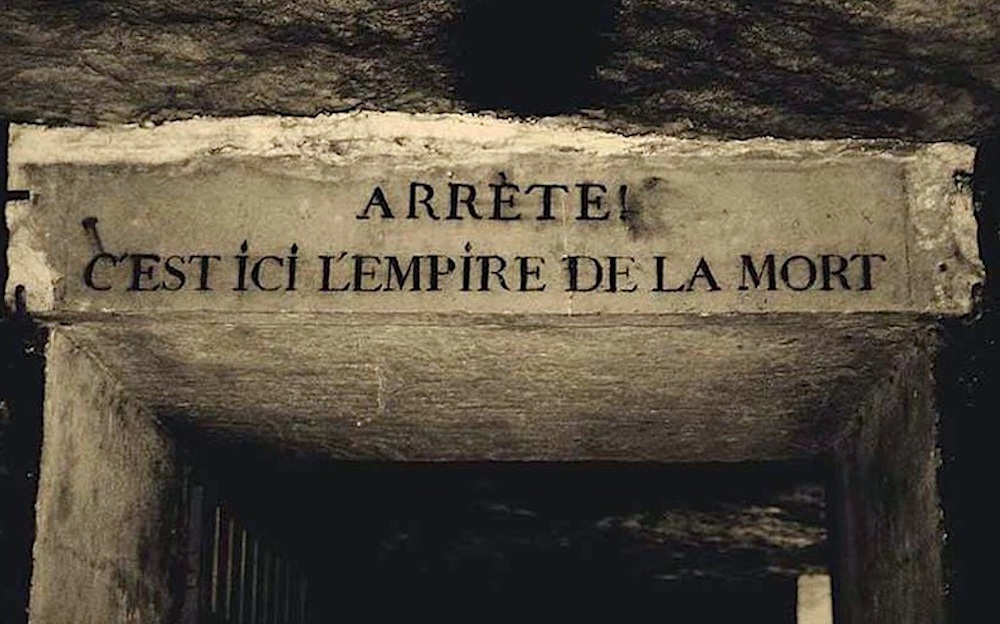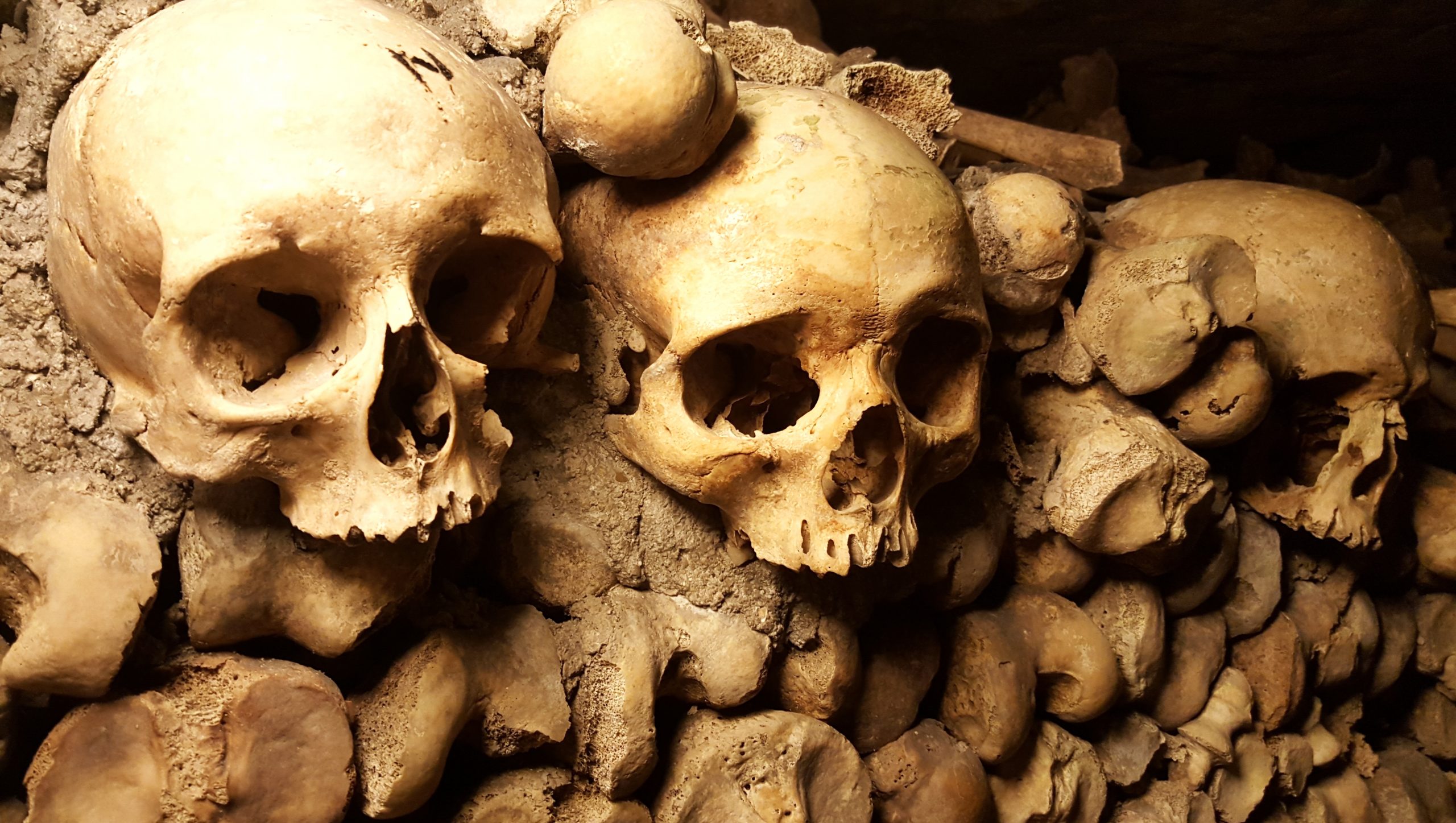 Private
18 Reviews
Catacombs Guided Tour
When 2:30 p.m. daily (except Mondays)
Duration 1.5 hours
Meeting Point 1 Avenue du Colonel Henri Rol-Tanguy
€79 per adult
Local experts

Personal stories and insider travel tips

Top rated

Thousands of reviews averaging 4.9 stars

Worry-free booking

Flexible scheduling and refunds
Experience Highlights
Get special access to otherwise forbidden areas of the Catacombs.
Learn how this network of 200 miles of underground tunnels came to be and who's buried here.
Skip the long lines to enter the Catacombs.
Hear the many histories and legends associated with this strange subterranean world.
Get tips on where to look for unique bone configurations and even unexpected art.
Entrance fees are included for your convenience.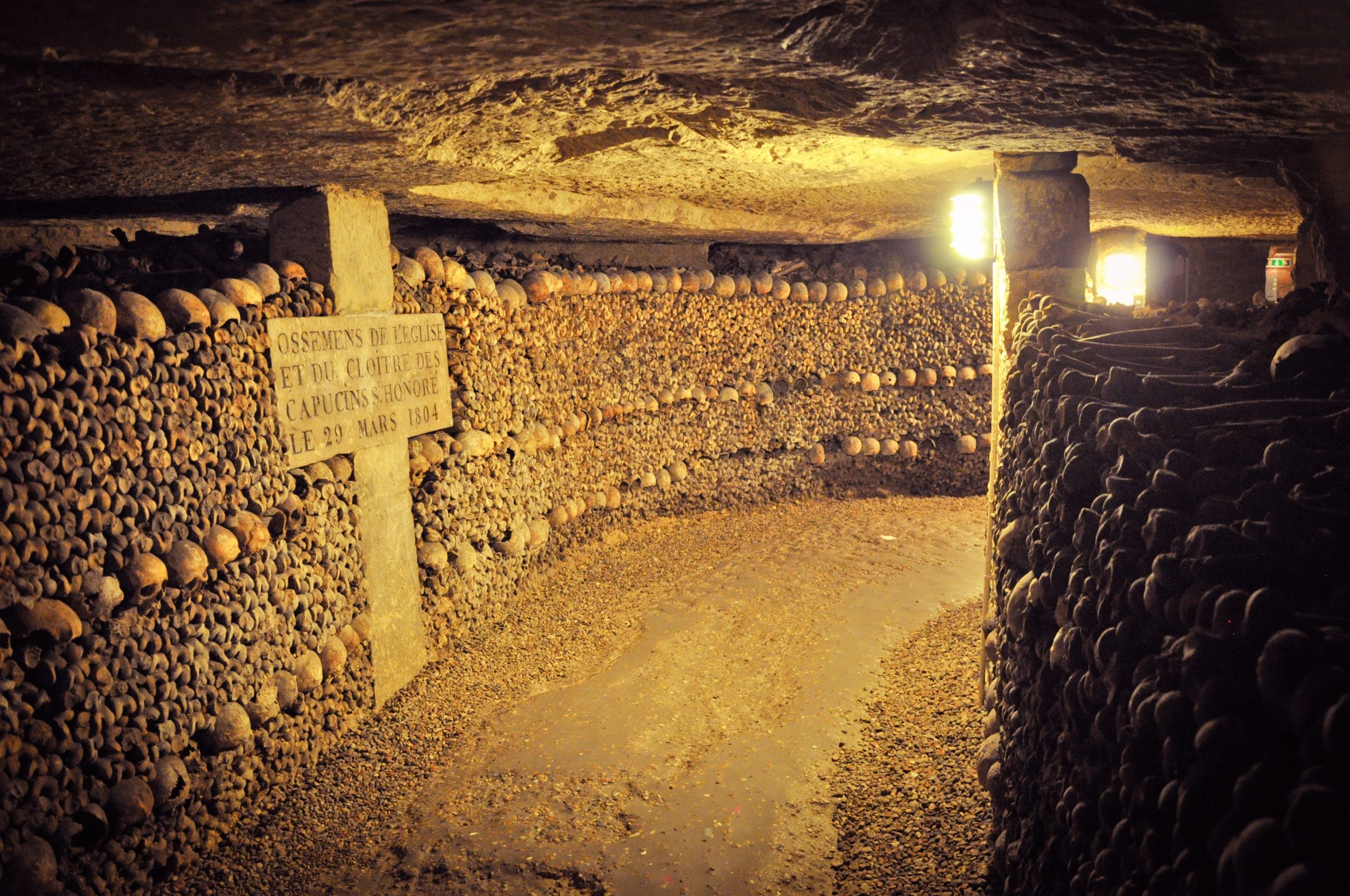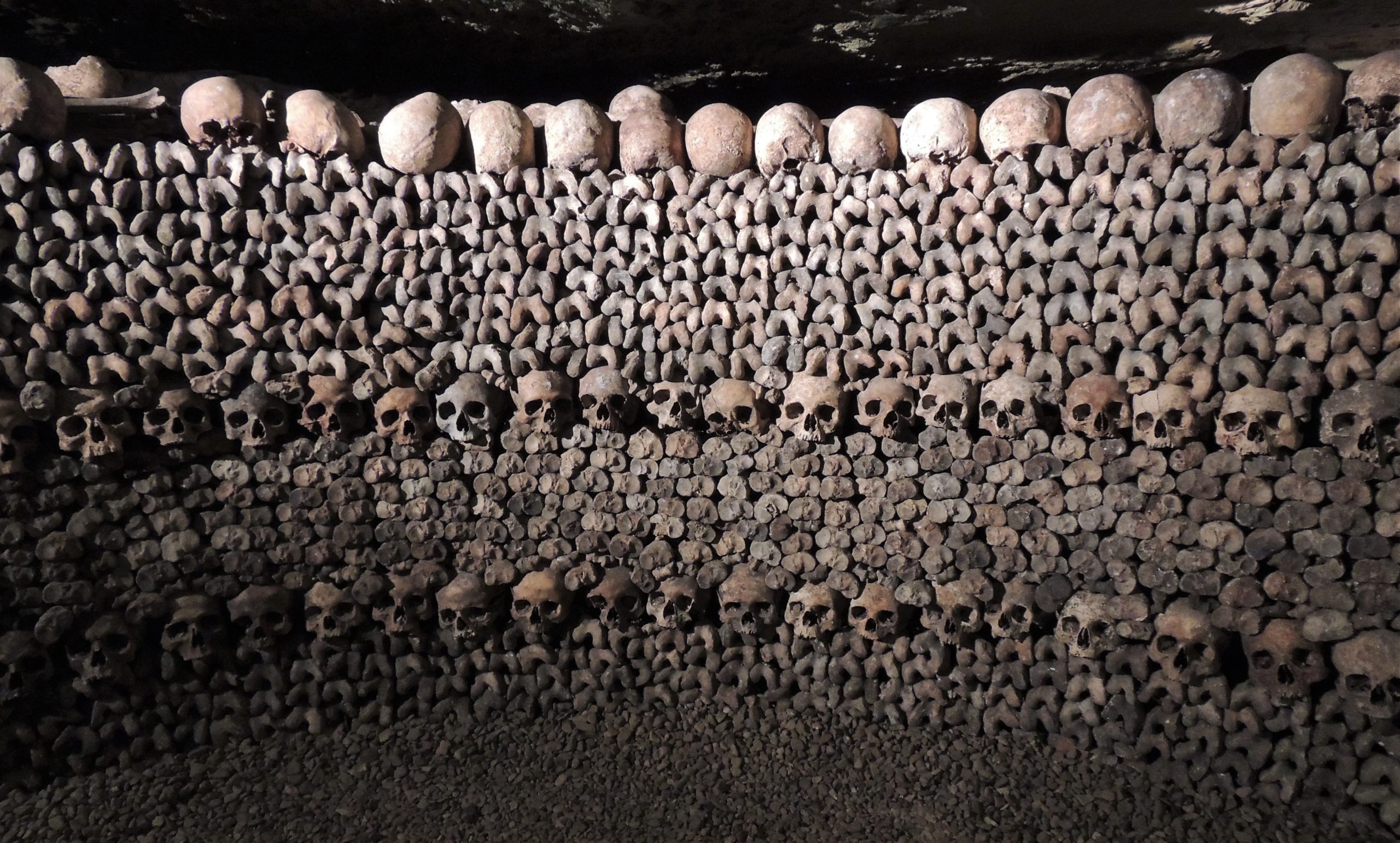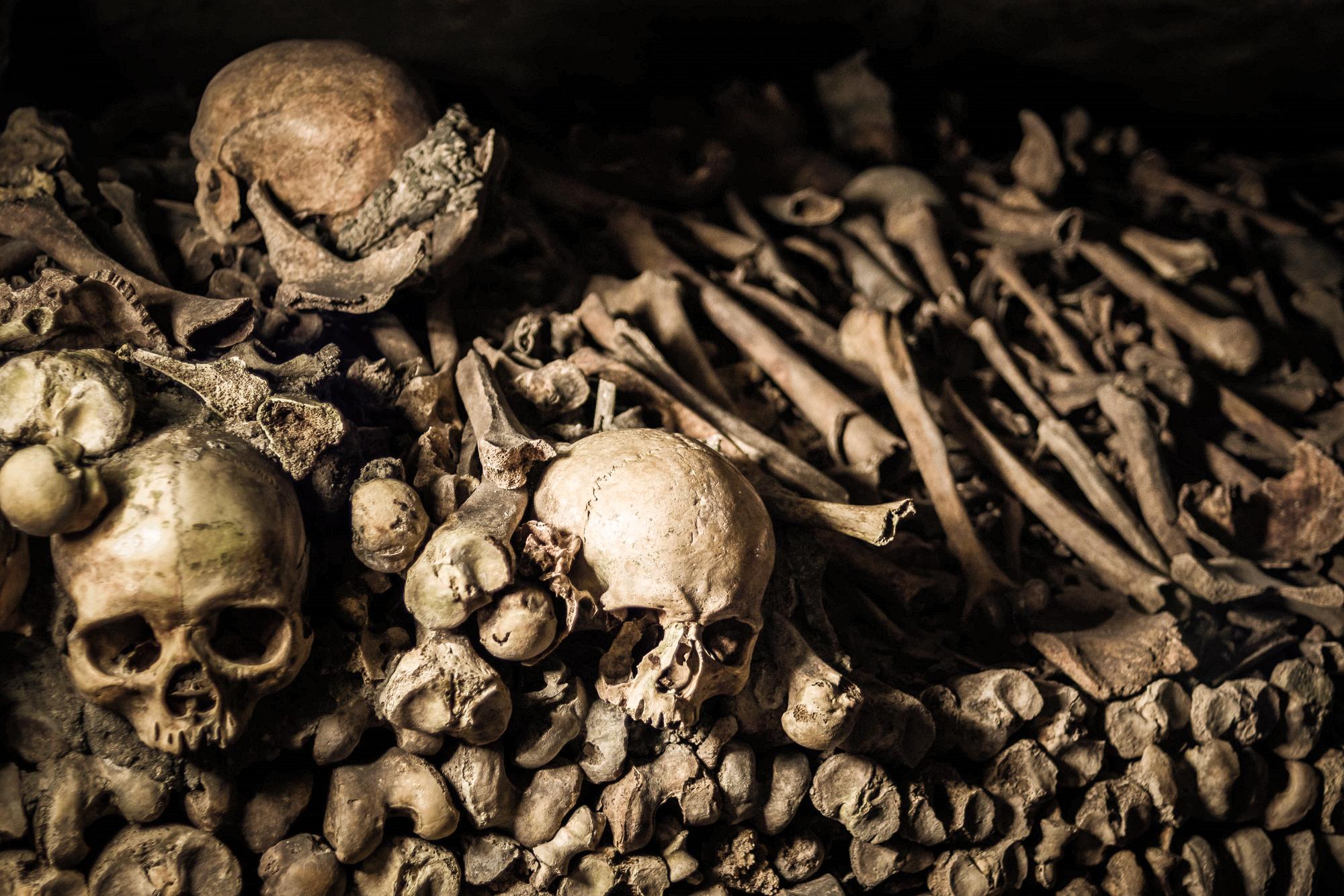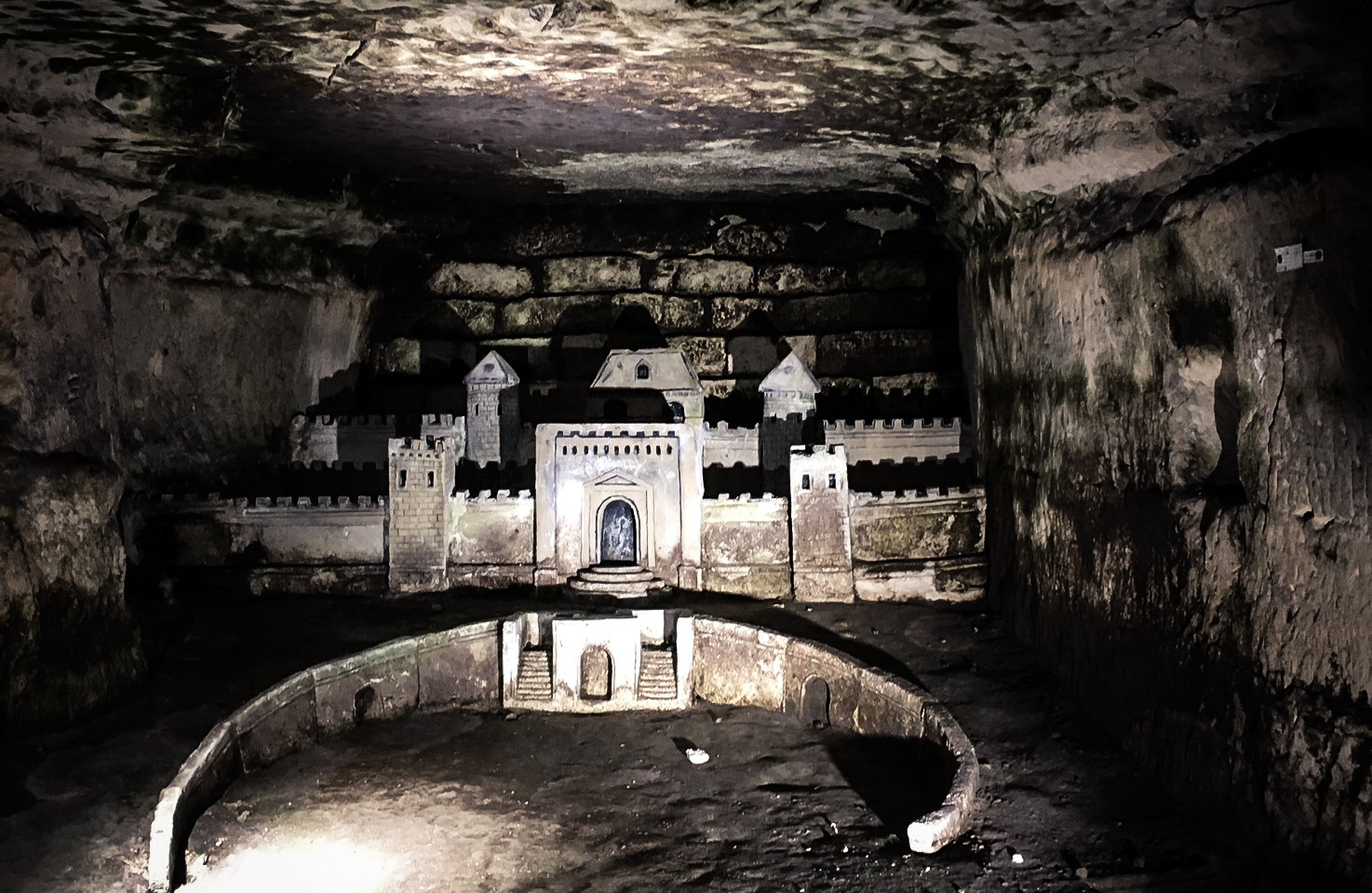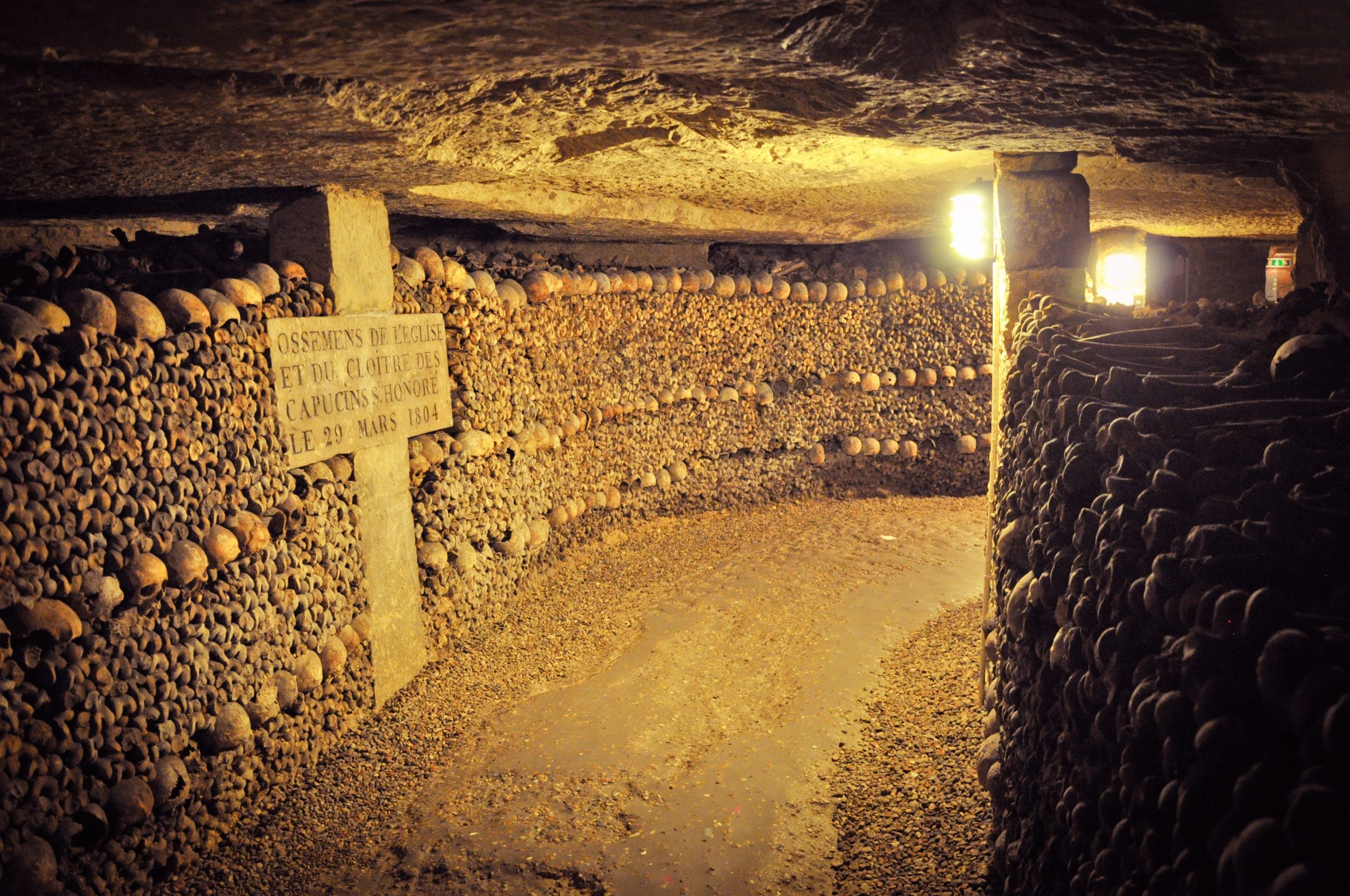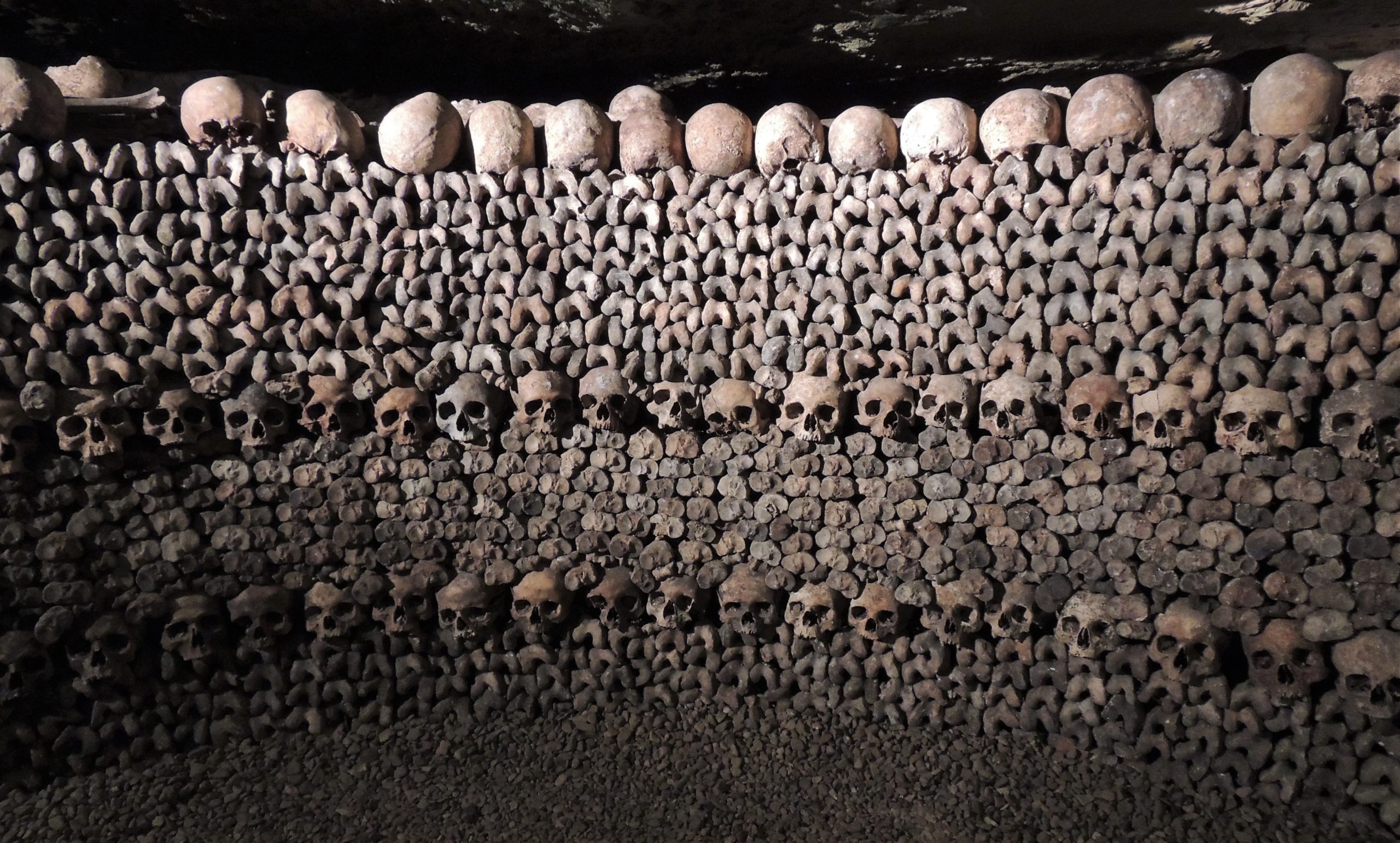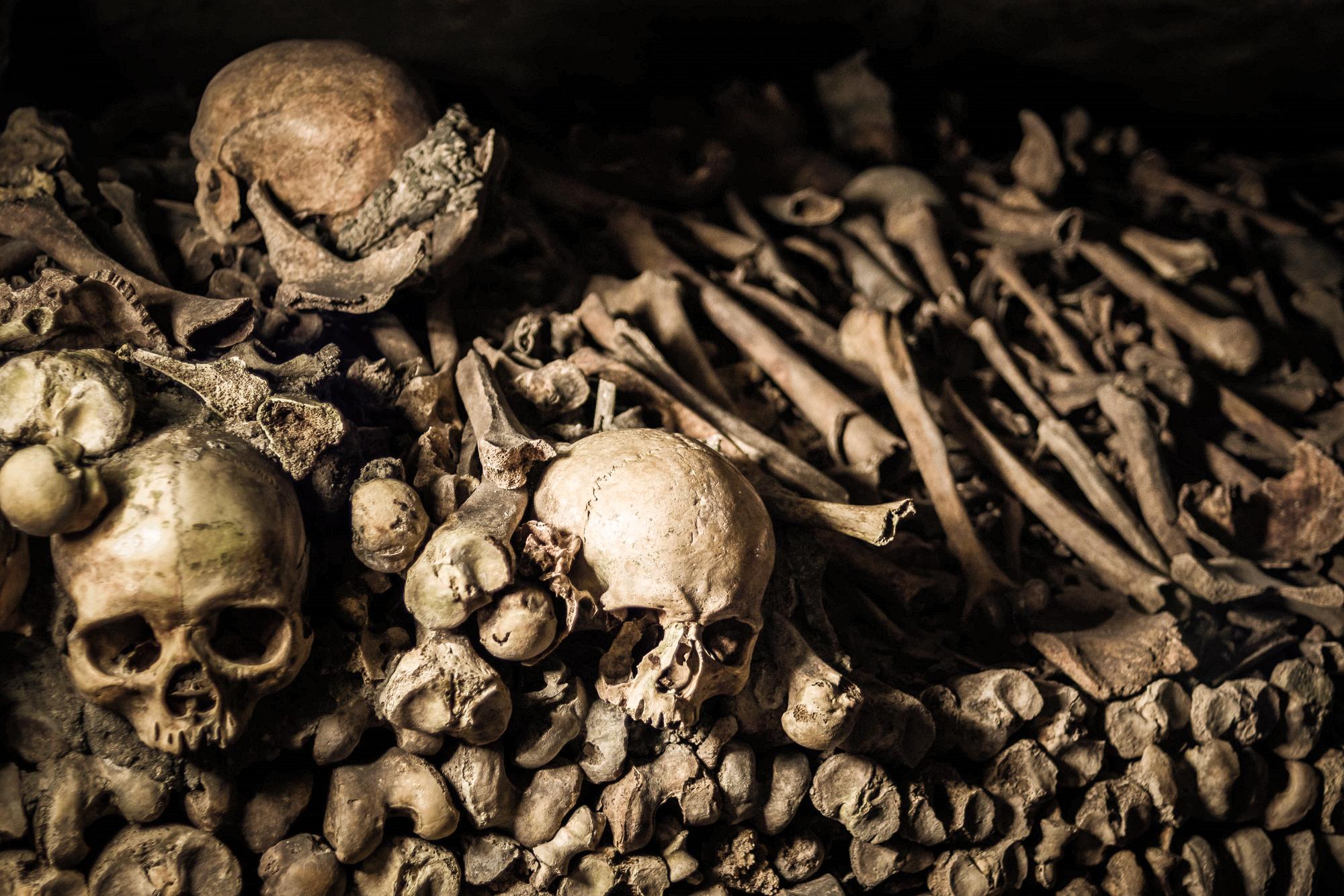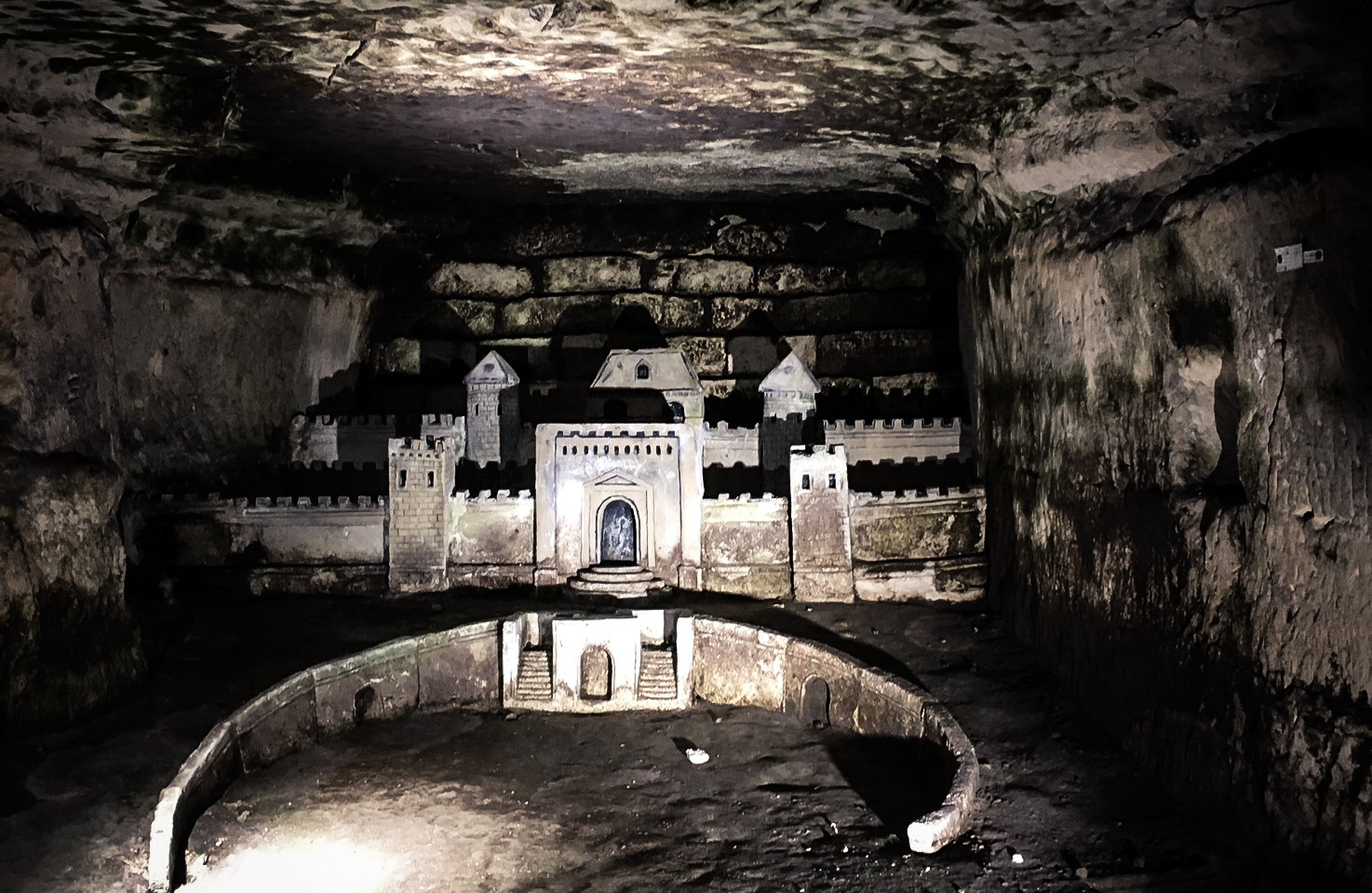 Itinerary
Paris Catacombs

A guided descent into the historic ossuary below Paris, including areas off limits to regular tourists

The Empire of Death Sign

Part of the Paris Catacombs, a sign warning you to stop as you enter the Empire of Death ("Arrête! C'est ici l'Empire de la Mort")

Shop Paris Catacombs

Where you can pick up that perfect Paris Catacombs souvenir
Our Experts
All our tours are led by locals. Meet a few of our Paris experts who will make your tour come alive with personal stories and insider tips.
Plan Your Trip
Arrive 15 minutes early to the check-in point.
The tour starts promptly, and you may not be able to catch up if you arrive late.
The Catacombs are not wheelchair accessible.
There are about 130 steps to descend to the Catacombs.
No refunds or rescheduling allowed.
Due to the nature of this attraction, all purchases are final.
If the time you booked isn't available, we'll provide rescheduled options.
If none of those options work for you, we'll provide a full refund.
This tour isn't recommended for those with limited mobility or anxiety in closed spaces.
Participants should have a moderate physical fitness level and be comfortable descending stairs underground. Your guide will help lead the way.
Tour runs rain or shine.
This tour happens in all weather, so please plan accordingly. In rare instances where we have to cancel, you'll be allowed to reschedule for another time (if available) or be issued a refund.
Meeting Point
1 Avenue du Colonel Henri Rol-Tanguy. From Metro station Denfert Rochereau (line 4 or 6), use Exit 1 to reach the street level.
You'll see the Catacombs entrance, with glass doors and a sign, across the street, located to the right of the small green building that was the former entrance.
FAQs
How much walking is there?
The Catacombs tour includes about 1 mile of walking. There's also around 130 steps down and another 100 or so back up to street level.
Are there lockers available before we descend to the Catacombs?
No. We recommend leaving luggage and extra bags at your hotel.
Is my entry ticket included in the price of the tour?
Yes, your entry ticket to the Catacombs is included in the price of the tour and allows access to exclusive areas available only during guided tours.
What is the temperature in the Catacombs?
The average temperature below ground at the depth of the Catacombs is around 57 degrees Fahrenheit. We recommend wearing layers to account for the change in temperature.
Can I take photos inside the Catacombs?
Taking photos inside the Catacombs is permitted but some areas prohibit the use of flash photography.
What is the policy on gratuities?
Tips are always appreciated by our guides but never expected. They should be given if you believe your guide did an outstanding job and if you personally want to demonstrate your appreciation to the guide.
Traveler Guides
A Room-by-Room Guide to the Paris Catacombs for Tourists
Paris is one of the great medieval cities of Europe. Like Rome, it has vast underlying passageways and quarries, called catacombs. This labyrinth of tunnels is thought to…
Top Historic Landmarks to Explore in Paris
As a global center for art, fashion, and culinary, Paris is among the most popular tourist destinations with over 17 million annual visitors. Not only fashion boutiques and…