Super fun facts about the Louvre Museum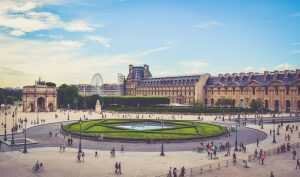 It is the biggest museum in the world housing over 380,000 pieces of art. With just 10% of that on display at any given time.
It was the former Kings Palace before the last inhabitant Luis XIV decided he needed a little extra space… If you want a bigger place after-all, it is a good idea to move to the suburbs. His suburb of choice: Versailles.
Napoleon once renamed the Louvre Musée Napoleon. But it didn't stick. I guess he came up a little short with that one!!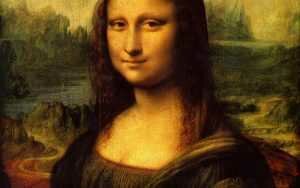 Arguably the most famous piece housed in the Louvre is Leonardo da Vinci's Mona Lisa. But here, she carries a different name: La Jaconde! Jacond means "happy or jovial" in Italian, and this name is a play on her married name Giocondo.
Speaking of the Mona Lisa, she is housed behind bulletproof glass and has four armed guards protecting her at all times. Overkill? nope! Because she was once stolen in 1911 and not recovered for 2 years!
She's haunted! Visitors and Louvre staff have reported seeing ghostly figures of a Roman soldier, a beautiful young muse, a painter, and a WWII German officer wandering through the halls.
It is the beginning of The Axe Historique! A straight line of monuments that runs directly through the center of Paris to the West. It starts at The Louvre Museum, continues to The Obelisk in Place de la Concorde, The Arc de Triomphe and finally to the Grand Arche in La Defense.
Only 5,000 of the Louvre's extensive collection are by french artists.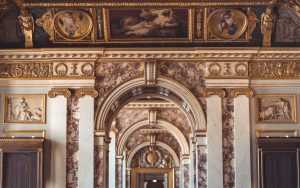 When first constructed in 1190, the Louvre was actually a fortress.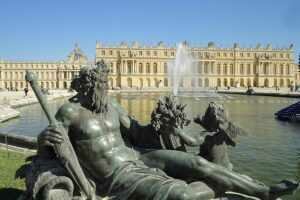 You can see the remains of this fortress and so much more by reserving your Skip the Line Ticket with Host (also includes several plans for where to find your favorite works!)