All Barcelona Tours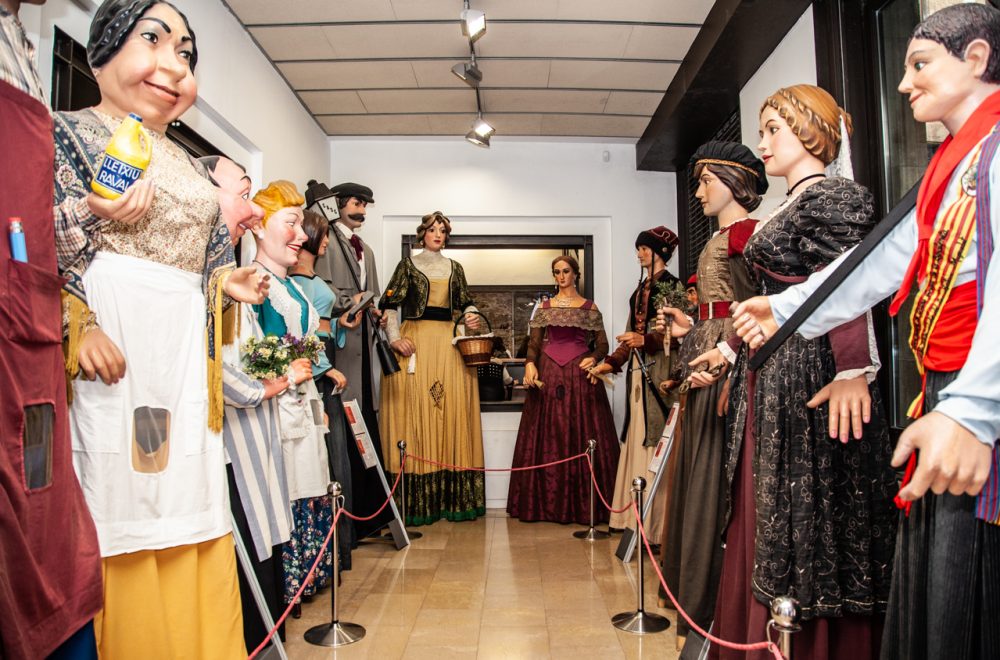 No Badge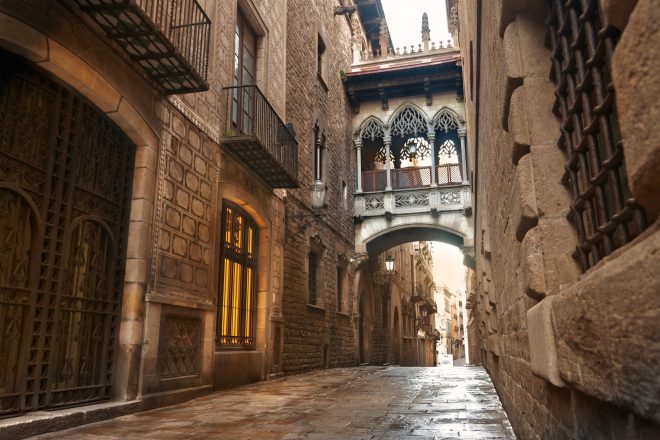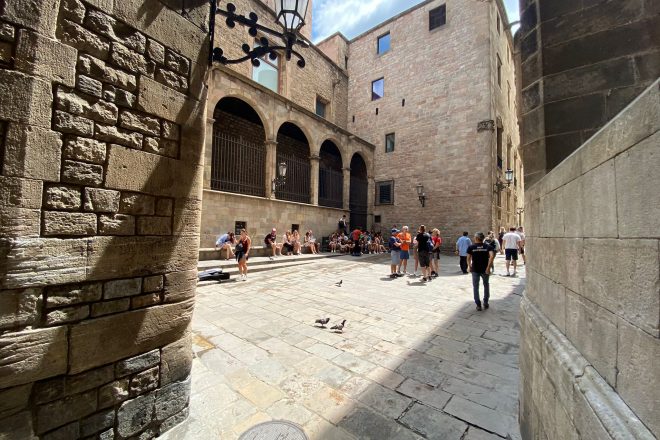 Catalan Traditions Walking Tour in the Born and Gothic Quarter
A one-of-a-kind journey through Barcelona's wildest celebrations
Highlights
Learn about fire-breathing demons that roam the streets on Catalan summer nights.
Go inside the Casa dels Entremesos, where the heads of beasts and giants are hidden.
Listen to the legend of St. Jordi, a tale of love that's Catalonia's answer to St. Valentine.
Discover how the two sacred protectors of Barcelona saved the city and how citizens celebrate them today.
Make a wish under the iconic Bishop's Bridge in the heart of the Gothic Quarter.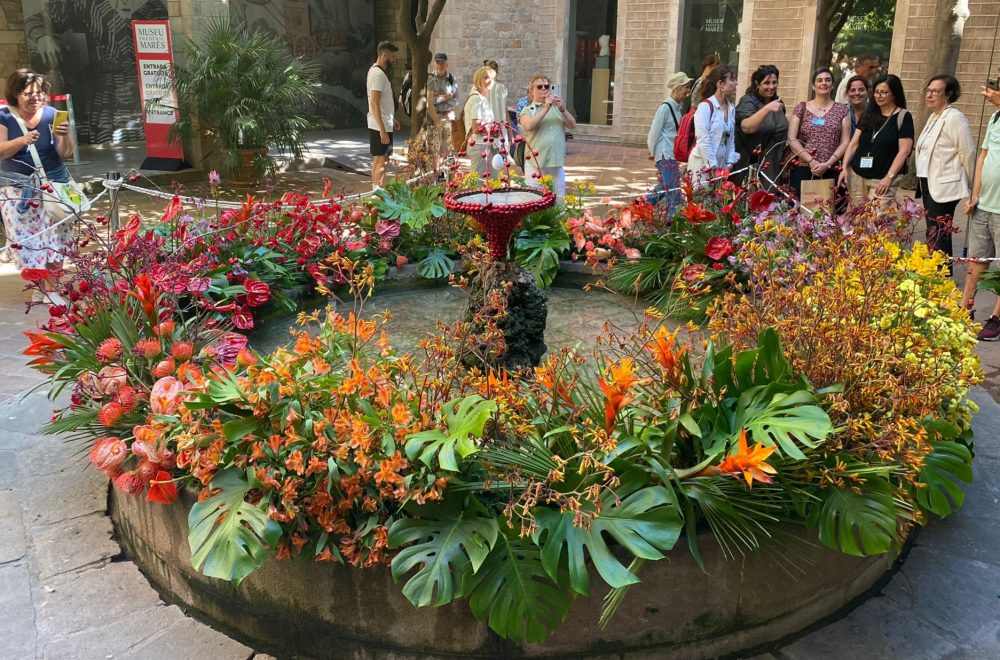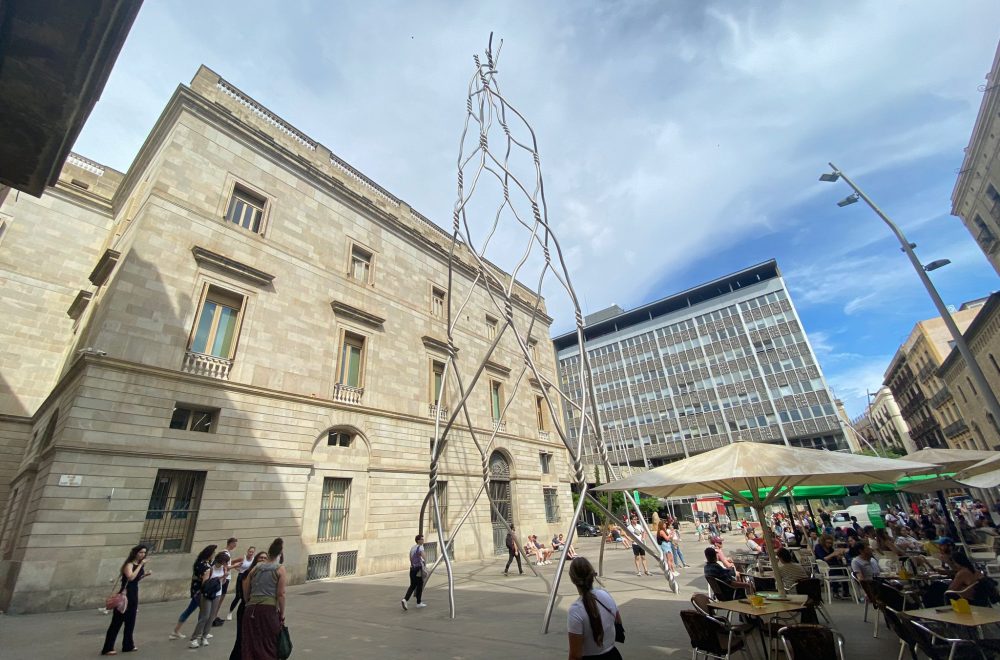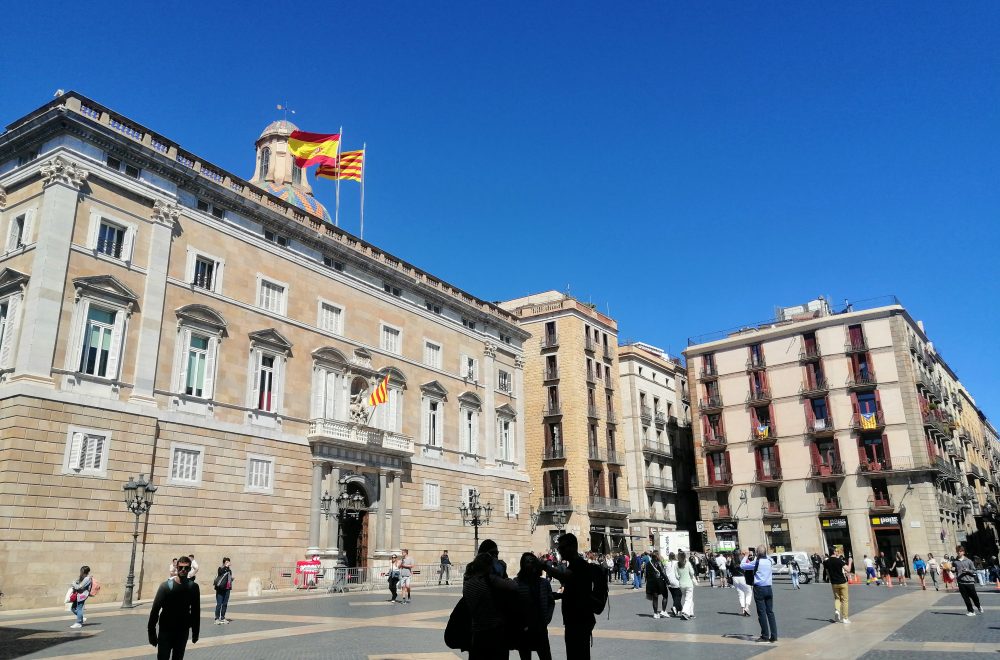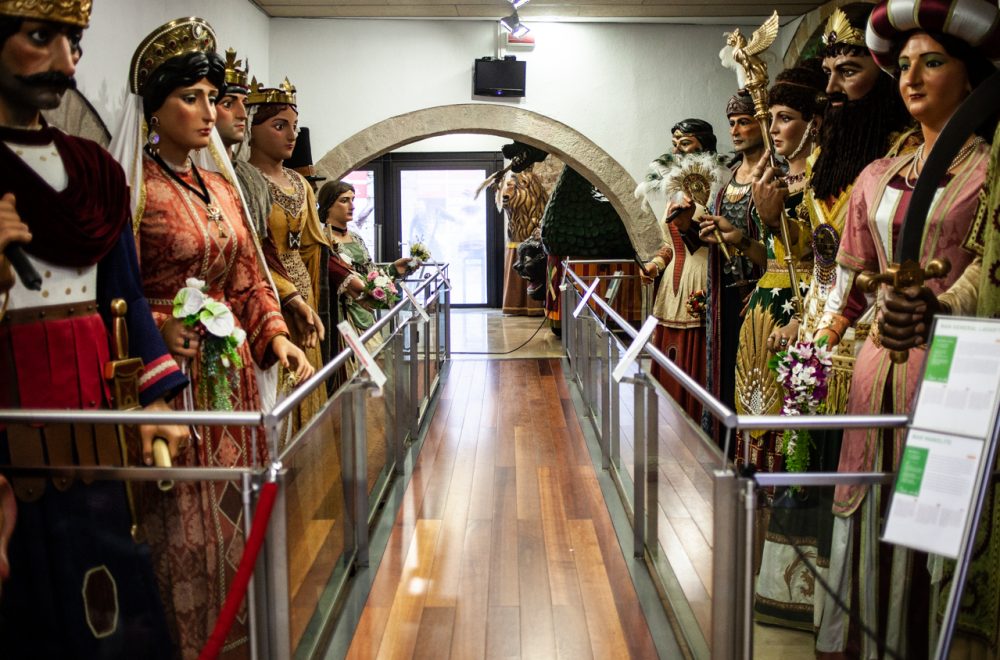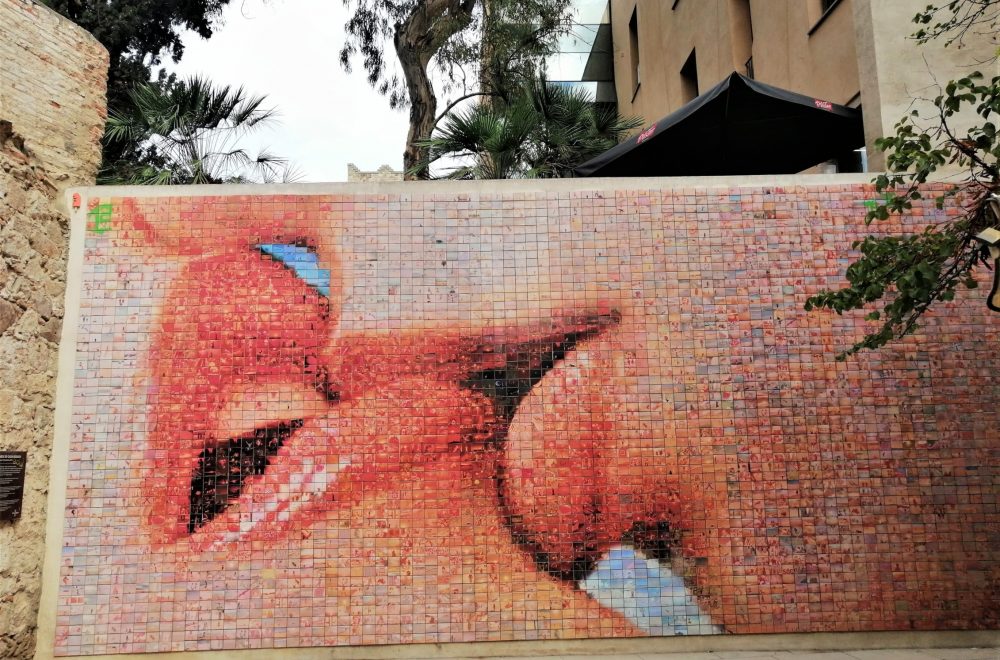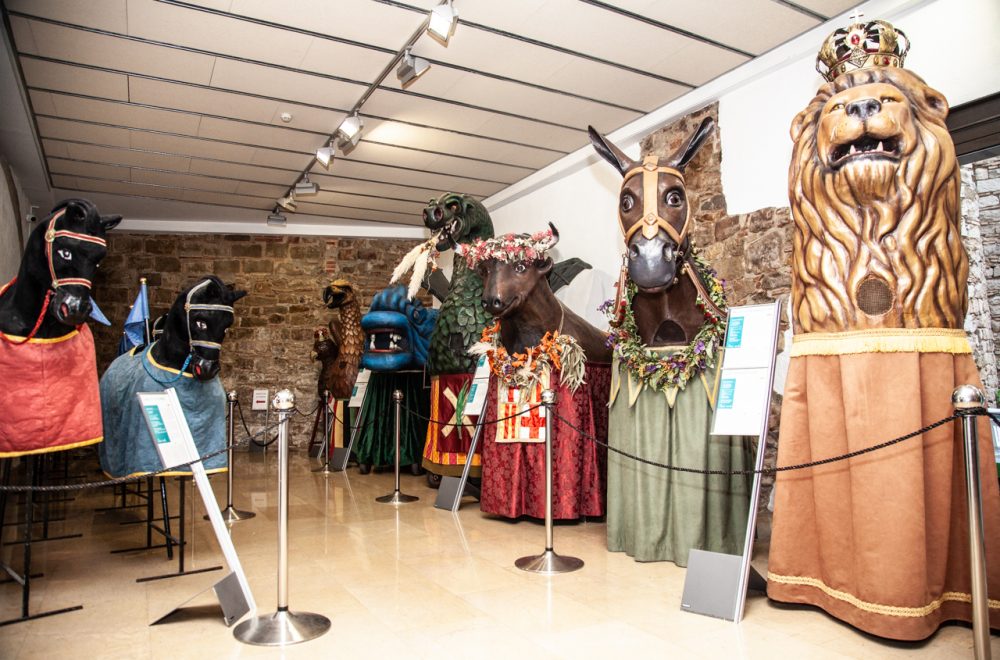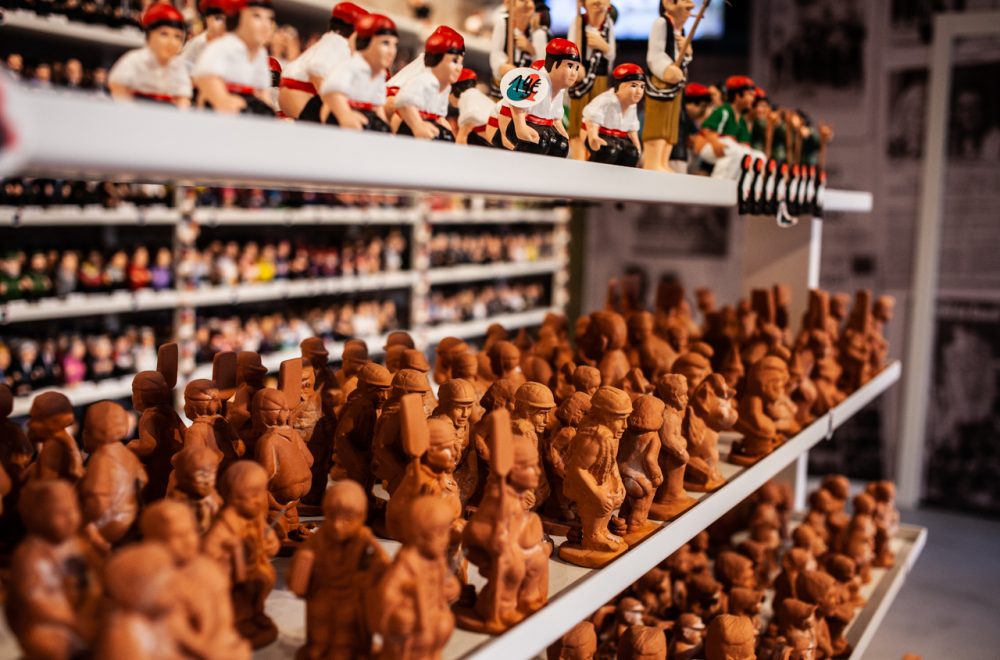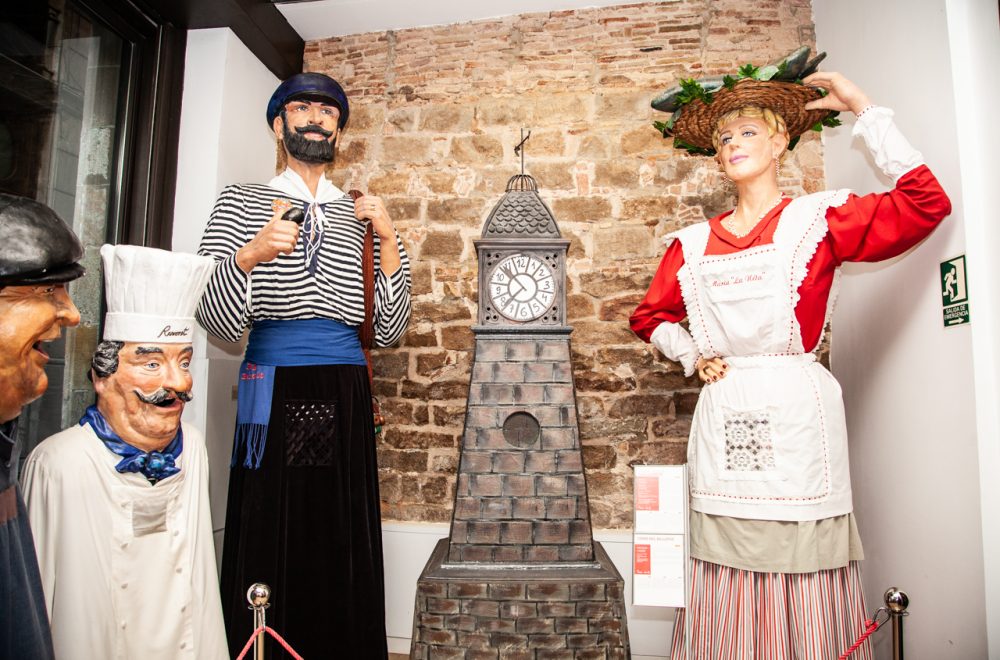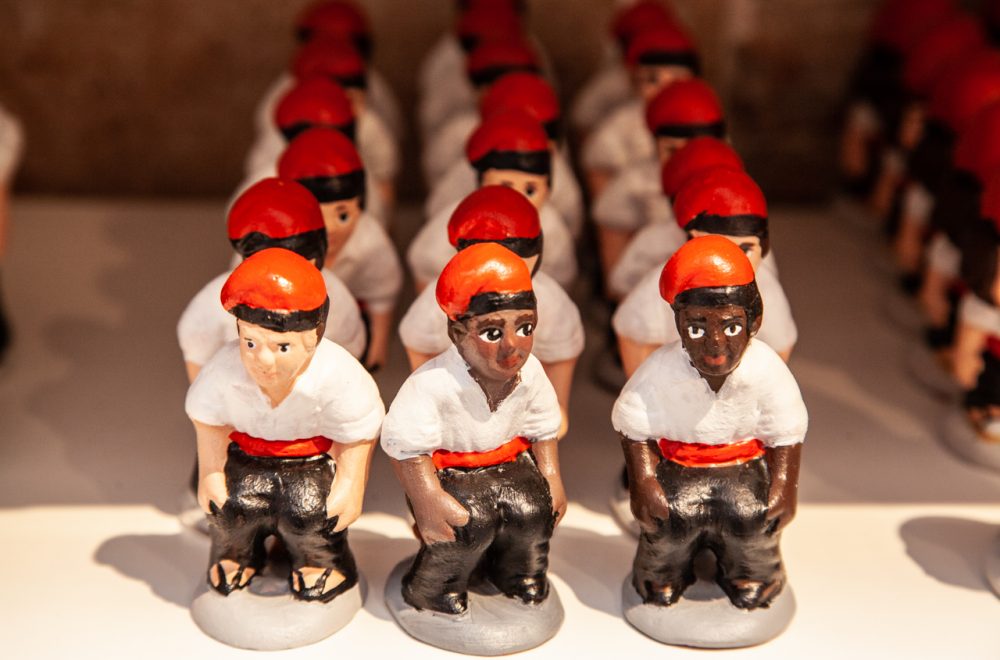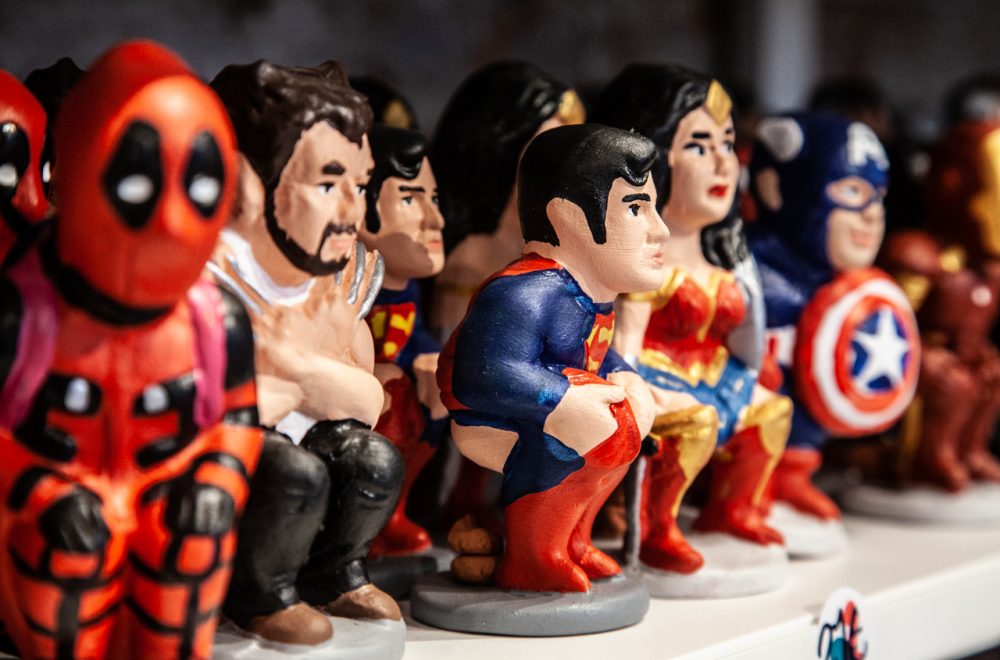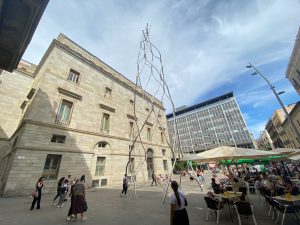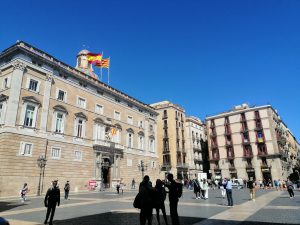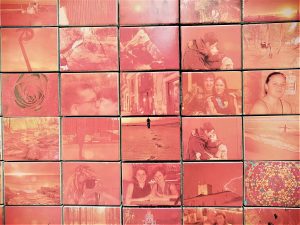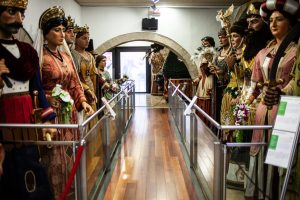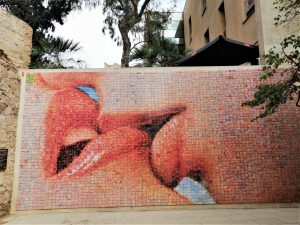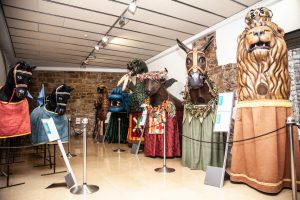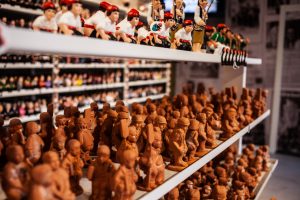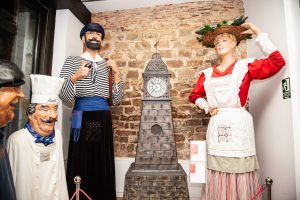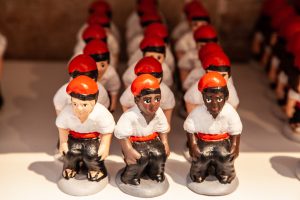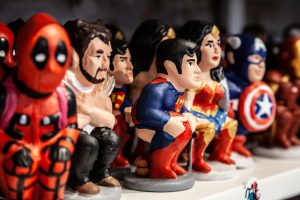 What you'll do
This Catalan traditions walking tour is unlike any other. From the fires on the eve of Sant Joan to the sparks that fly from the demons' mouths on "the night parades," your guide will share the secrets of our wild and vibrant festival ...
This Catalan traditions walking tour is unlike any other. From the fires on the eve of Sant Joan to the sparks that fly from the demons' mouths on "the night parades," your guide will share the secrets of our wild and vibrant festival season.
Start your journey into the unusual world of Catalan traditions in the very heart of the Old Town. Plaça Miquel's towering Stairway to Heaven is a piece dedicated in honor of one of the most unique forms of physical self expression — human towers as tall as the skyline.
Passing on through to your next legend, you'll cross beneath the Bishop's Bridge, a structure shrouded in legend and mystery. If you look up as you pass under you'll see the face of Death itself. Be warned — legend says to catch his eye may be fatal, though there is a trick to avoid its harrowing gaze and even earn a wish from the ruler of the mortal world! 
From there, you'll head round to the stunning fountain at the Museu del Frederic Marès. This plaza is decorated according to the season and any current festivals. Here, you'll learn about the two great protectors of Barcelona, St. Eulalia and la Mercè, whose festivals book-end the high season of celebrations here in Barcelona. Fountains adorned in flowers, eggs that dance among cherries, fire-spitting devils, and the curious case of a girl tossed down a hill in a barrel of knives await!  
Next, visit The Kiss of Freedom mural, a symbol of love found hidden in the Gothic center. Tales of love and conquest have charmed the people of Catalonia for centuries, inspiring their most romantic day of the year, one to rival even Valentine's Day.
Now, we cross into El Born, a hip, historic neighborhood filled with trendy bars and boho shops. Our next stop will be to the hidden home of sleeping giants, La Casa dels Entremesos.
Throughout the festive season of summer, bulbous-headed giants parade the streets of Catalonia as do demons, dragons, knights, and all sorts of characters medieval and beastly. When they're not in use, they are kept safe here in the "house of the months in between." We'll glimpse some of these frightful faces. Don't worry — your guide will keep you safe!
To wrap up, you'll learn the Christmas traditions of the Catalan people. Peculiar doesn't begin to describe how we celebrate the holiday season here. Journey with your guide through the stories of old that tell of defecating logs and farm peasants as they ring in the end of the Catalan year.
Itinerary
Plaça Sant Miquel

With a towering monument honoring a street dance turned sport featuring 10-story-tall human pyramids

Bishop's Bridge

Marked by a dagger piercing a skull but rumored to grant wishes

Plaça del Museu de Frederic Marès 

A hidden oasis in the heart of the Old City of Barcelona, where locals decorate according to the season and holiday

"The Kiss of Freedom" Mural   

A romantic setting to discuss how all's fair in love and war and how both have shaped this city

Casa dels Entremesos

The building where the heads of sleeping giants lie after a summer of parading the streets of Catalonia

Caganer shop

A glimpse of hundreds of figurines that are part of one of Catalonia's wackiest Christmas traditions
Plan your trip
Accessibility
This tour is accessible for strollers and wheelchairs.
Tour ending point
This tour ends at Carrer de Sant Pere Més Alt, 1, 08002 Barcelona.
Refund policy
We offer a 100% refund up to 24 hours before the start time.
Meeting point
Meet your guide next to the Castellers Monument in Plaça Sant Miquel, 08002. Your guide will be holding a sign that says ExperienceFirst. For easier navigation, paste these coordinates directly into a wayfinding tool like Google Maps: 41.38207502308905, 2.177073248297465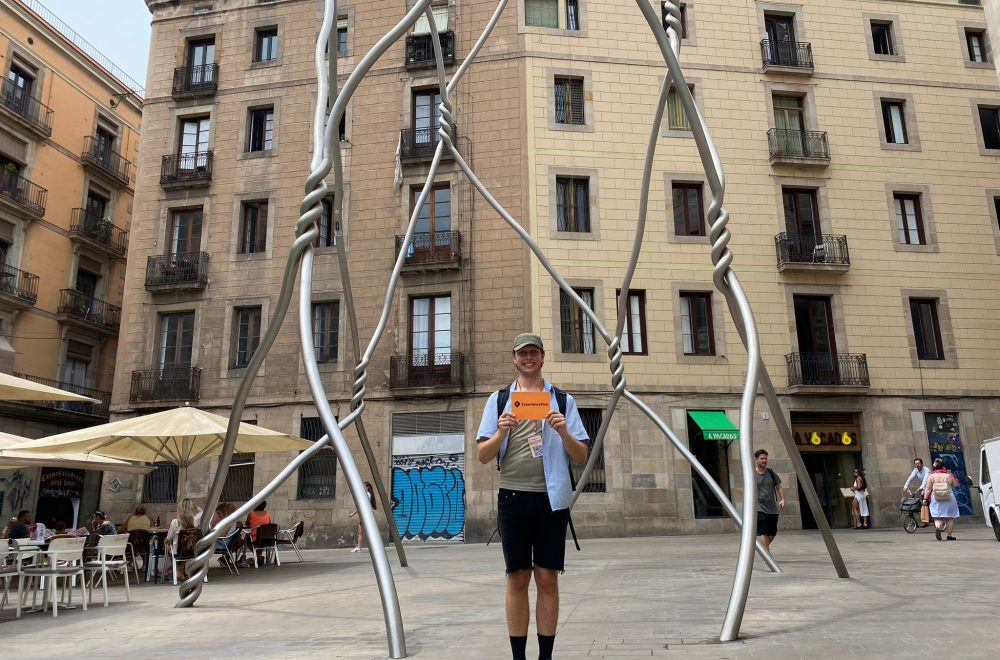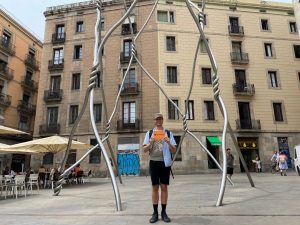 FAQs
How much walking is there?
This tour covers one mile at a leisurely pace. If mobility is an issue, please arrange for a private tour.
What is the rescheduling policy?
We understand plans change. We offer a 100% refund or the option to reschedule up to 24 hours prior to your tour start time. Within 24 hours of your tour, we would have incurred hard costs and therefore cannot allow rescheduling or cancellation without costs.
When should I get there?
Plan to show up 15 minutes early. The tour starts promptly, and you may not be able to catch up if you arrive late.
What if it rains?
Our tours run rain or shine. If there's extreme weather and we have to cancel, you'll get a full refund.
Are gratuities included?
Tips aren't included but are always appreciated by our guides. If you think your guide did an outstanding job, a tip is a great way to show that.