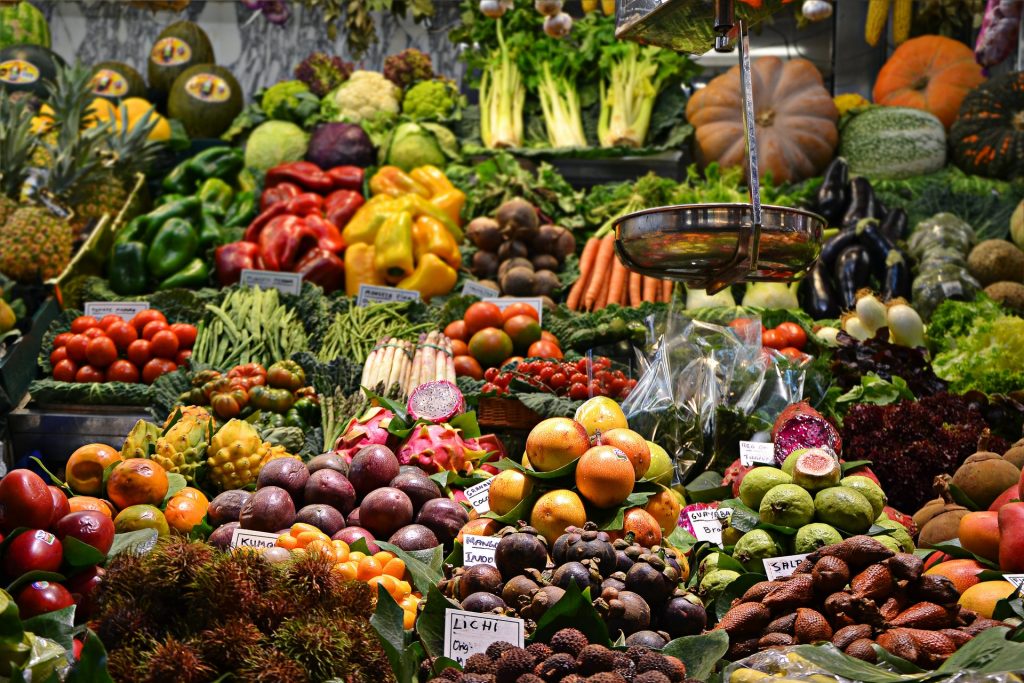 Whether you were drawn to Barcelona by the city's sun-drenched beaches or its spiraling architectural wonders, chances are you happened upon the Catalonian capital to indulge your senses. Lucky for you, and any foodie wandering this Spanish region, Barcelona's gastro scene more than lives up to the high bar that its top tourist attractions set.
Whether you're looking to sample classic Spanish specialties or Catalonian curiosities, follow this guide to get a taste of the top markets and foodie experiences in Barcelona.
1. La Boquería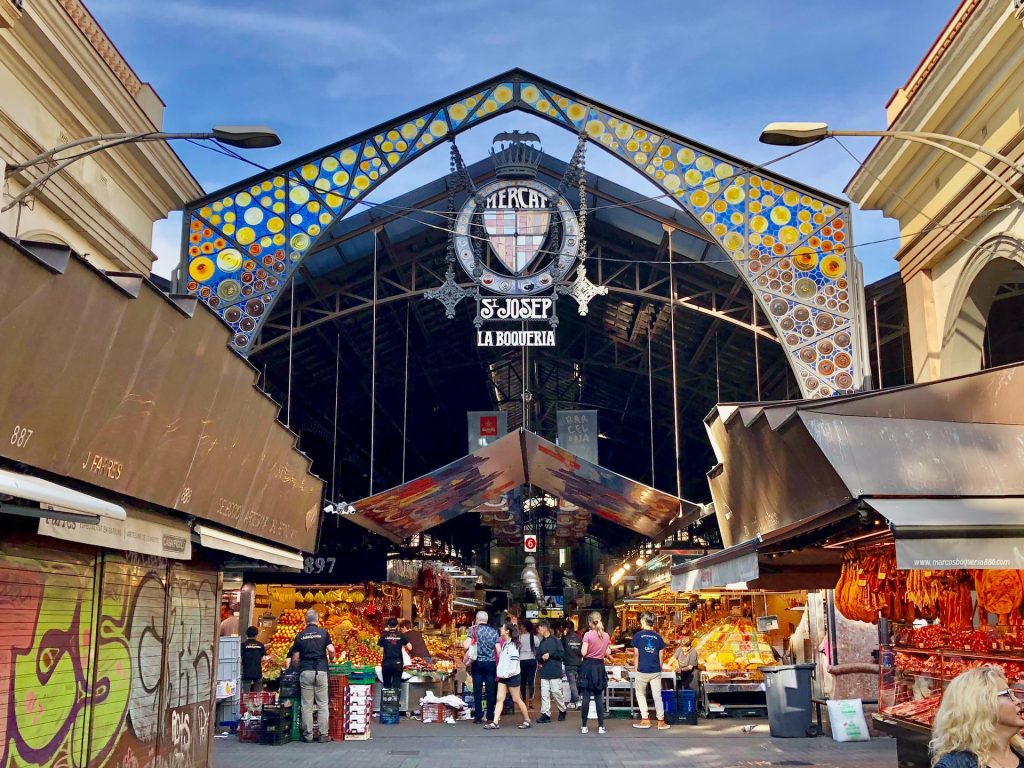 Start your food tour off right with a visit to La Boquería, the sprawling, bustling covered market that is often heralded as the city's most famous bazaar. Swing by the marketplace after a promenade down Las Ramblas, a hotspot for street performers, to pick up a picnic basketful of assorted olives, cheeses and cured meats to snack on.
If you're in the mood for a prepared dish, you can't go wrong in the market's seafood stalls, which peddle anything from fried eggs with baby squid (watch a snippet of the video above) to seafood paella to grilled seafood platters.
2. Mercato de Santa Caterina
For those who prefer to steer clear of large crowds and fellow tourists, Mercato de Santa Caterina will prove a far more relaxing experience than the hustle and bustle of La Boquería.
If you're an ardent carnivore, a visit to el Mercato de Santa Caterina is the perfect opportunity to treat yourself to a leg of Jabugo ham, raised high in the Spanish mountains and dry-cured in cellars for up to two and a half years.
Alternatively, stop for a short bite at Cuines Santa Caterina, the market's on-site tapas bar that offers a smorgasbord of options for vegetarians and omnivores alike. For fans of fusion cuisine, consider ordering a portion of the restaurant's sushi options alongside the traditional cheeses and salads.
3. Calçots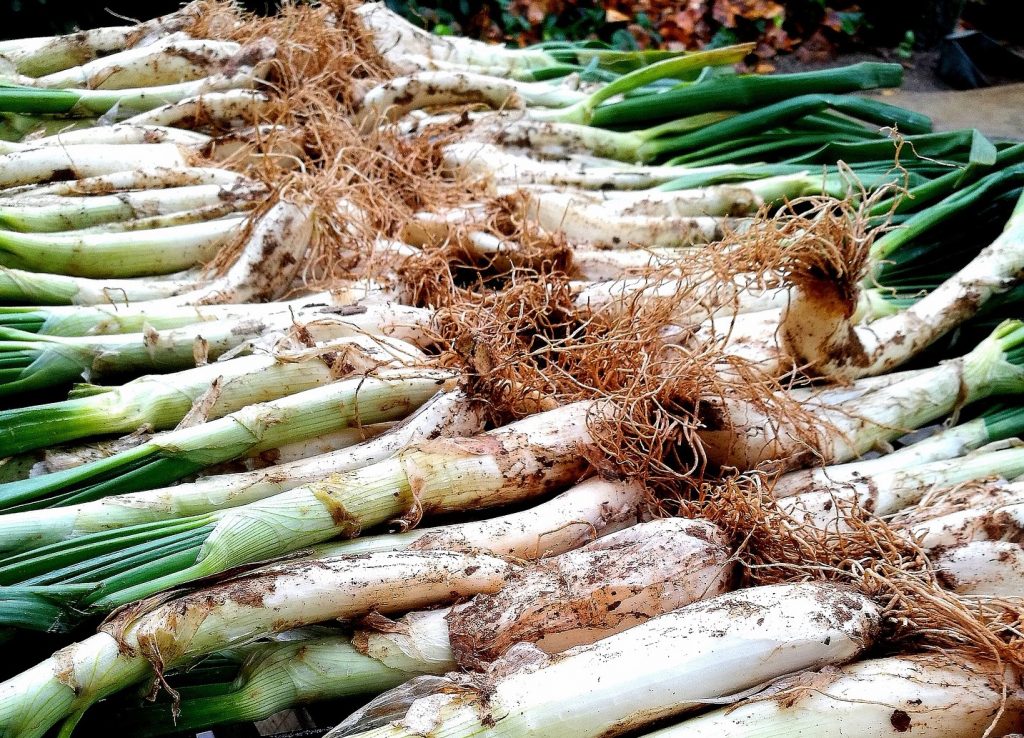 For a taste of rustic Catalan cuisine, treat yourself to a generous helping of grilled calçots, a local variety of green onions.
Most often served with a romesco tomato sauce for generous dipping, these sweet onions are a traditional winter specialty, most often noshed upon in backyards during family barbecues.
Luckily for those of us not (yet) invited to informal Catalan barbecues, the dish is beloved enough that it's also widely served in restaurants around the region. If you can't finagle an invite to a backyard barbecue, you can always stop by El Mussol for your calçot fix.
4. Tucco Real Food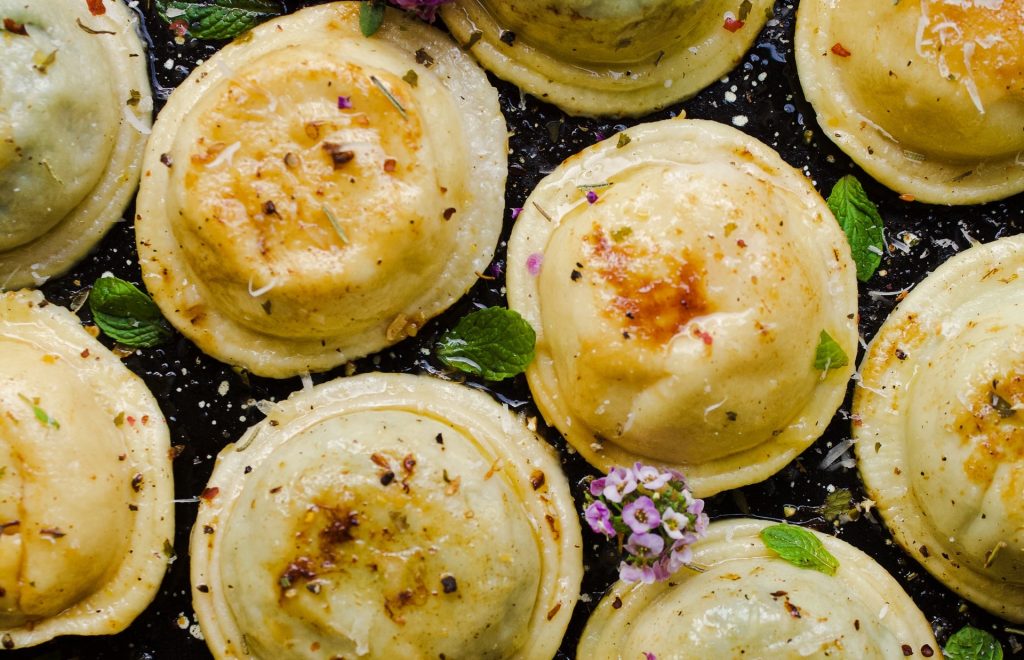 Take a walk on the wild side with dinner out at Tucco Real Food, Barcelona's Italian gem. While far from a pillar of traditional Catalan cuisine, this restaurant offers the best Italian food you'll find in the whole city, featuring artisanal, housemade pasta. A safe haven for vegetarian's feeling overwhelmed by the preponderance of meat-based dishes in Spain, this is the perfect safe option for foodies with restricted diets.
Insider tip: For the hearty meal after a day of hiking around the city, opt for the restaurant's crispy-topped lasagna. If you're visiting midday, you can never go wrong with Tucco's ravioli, which I have personally dubbed "bundles of joy."
5. Mercato de El Born
Fancy a trip to the market and into the past too? The former marketplace Mercato de El Born serves up archaeological curiosities galore, all buried beneath the city's former wholesale fruit and vegetable market.
Don't let the building's appearance fool you: beneath the cast-iron structure that once housed the market lies 42 streets of ruins, dating from as early as the Roman period and as late as the 1900s.
Today, there aren't any greengrocers hawking their wares. The market has closed to make way for archaeological digs and exhibits. You can view the permanent exhibition "Barcelona 1700" or visit the ongoing digs.
6. Fricandó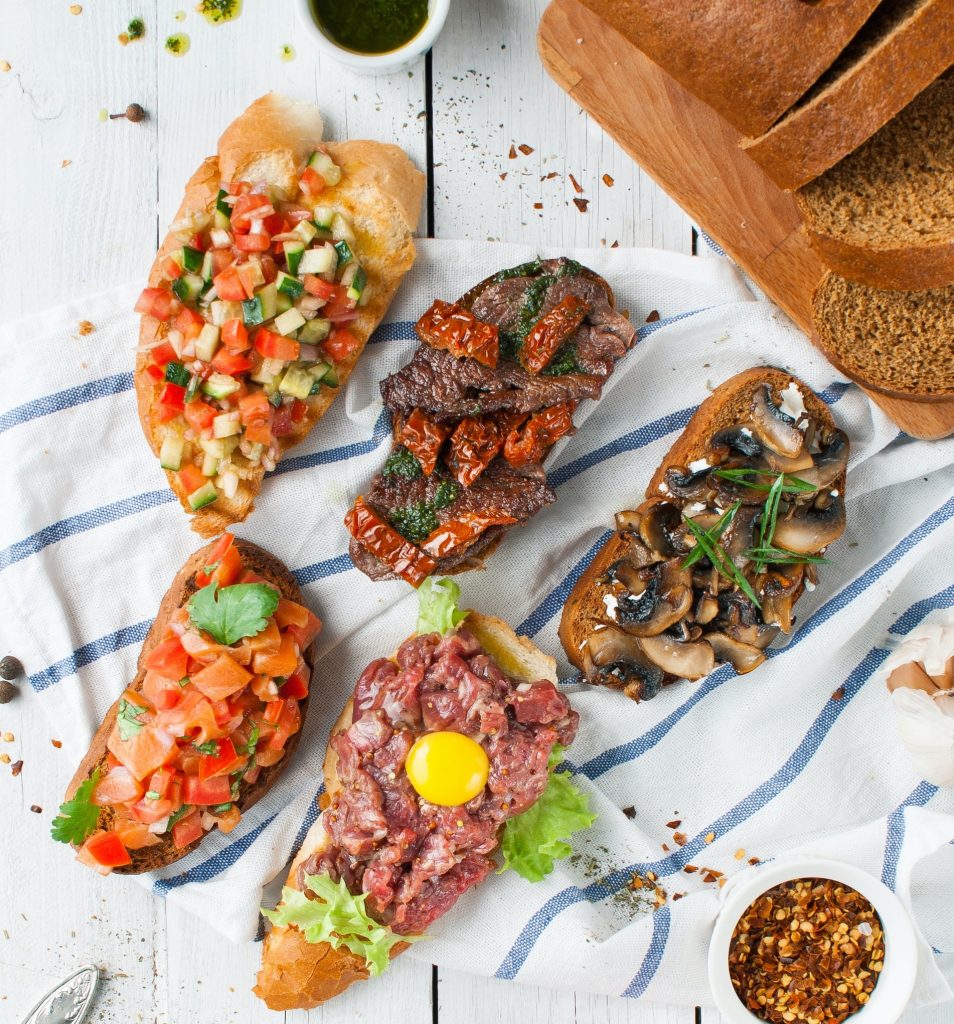 This rich local stew is a marriage of two Catalan specialties: wild mushrooms and fragrant, tender cuts of beef. Marinated and stewed overnight to bring out the flavors, this stew is a must-taste for meat-lovers as well as local food culture buffs.
If you're looking for a meal to cook up on a night in, fricandó is your friend. Known for its uncanny leftover potential, this soup is the backup meal to keep in your hotel fridge for when that emergency travel hunger strikes.
If you're more of a dinner out kind of traveler, you're in luck — Fricandó is one of the most common dishes on Catalan menus and therefore easy to find in most restaurants. For a particularly homey, rustic take on the medieval recipe, head to restaurant Can Vilaro. Want a night in without the hassle of cooking? They also deliver!
Bonus: To make room for a hearty fricandó supper, keep your lunch light by making yourself some airy "pa amb tomàquet." You don't even need to go to a restaurant for this one. This ultra-simple staple is so easy, even beginner chefs among us will succeed: simply spread tomato across slices of crisped toast (about half a tomato per slice should do) and douse generously with olive oil and salt. Enjoy as is or layer with cold cut meats to make simple open-faced sandwiches.
7. Bar del Pla Tapas
No culinary tour of a Spanish city would be complete without a dip into the world of tapas, and Barcelona is no exception. While tapas culture isn't as integral to Catalonia's food culture as in other regions of the country, specialty restaurant Bar del Pla has mastered the tapas game.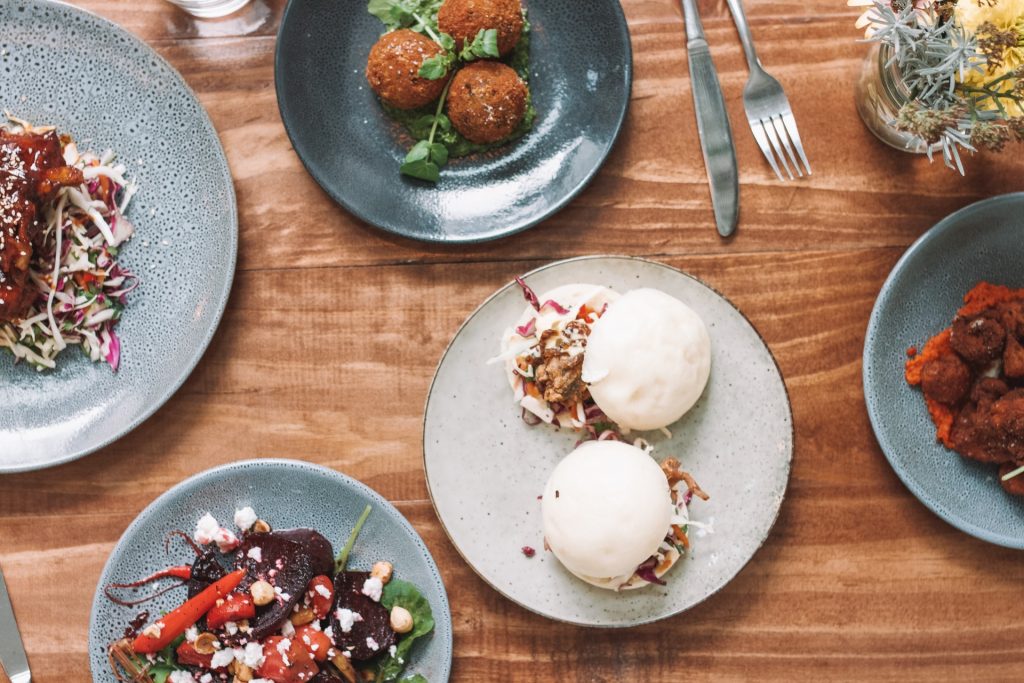 This culinary powerhouse features a rotating menu of mouthwatering tapas — from wasabi mushrooms to tomato mussels to lamb cannelloni. It's a must-try!
8. Crema Catalana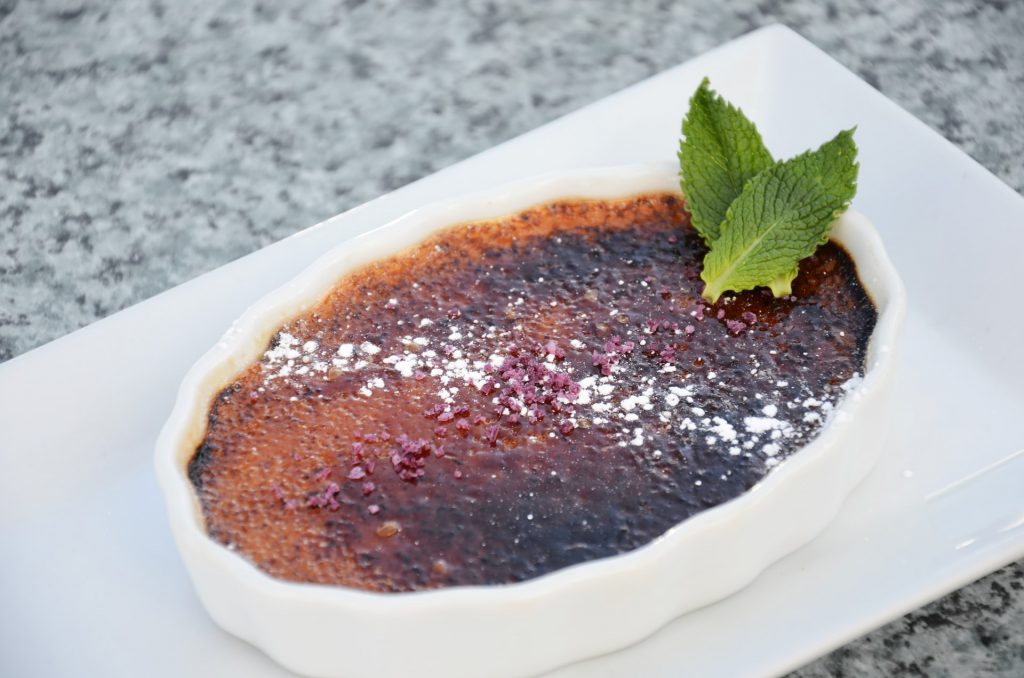 Forget everything you thought you knew about the dessert known as crème brûlée.
First appearing in Catalonian cookbooks nearly two centuries before its French cousin, crema catalana is both the elder and more flavorful of the two dishes. While the desserts are often described as interchangeable in texture, crema catalana surprises the taste buds with a zip of orange, lemon and cinnamon that replaces the softer vanilla flavor that has become a hallmark of French crème brûlées.
Tip: For a freshly churned and burned crema catalana idolized by locals and visitors alike, swing by Bodega la Palma. Make sure to book in advance to avoid the bodega's long lines (proof that it's good!).
Barcelona markets with a local guide
These are just a few of the food attractions that Barcelona has to tempt foodies. Whether you're looking for a labyrinthian market to get lost in, a traditional dish to capture your heart, or some culinary history to knock your socks off, this city is for you.
Check out our Barcelona Ancient Markets Walking Tour to get a closer look at markets such as the Mercato de Santa Caterina and the Mercato de el Born, as well as a chance to sample local dishes. Our expert Barcelona guide leads the way and shares insider tips to make your Barcelona experience even better.
We look forward to seeing you in Barcelona!