All Paris Tours
No Badge
132 reviews
Louvre tours: All options
Experience the wonder of the world's largest art museum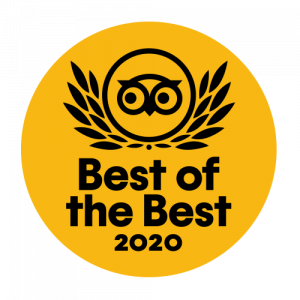 Right after the Eiffel Tower, the Louvre is a must when you're in Paris. You can experience the magic of the Louvre three ways: (1) with a private guide inside the museum, (2) on a guided tour of the parks and grounds surrounding the Louvre, or (3) with a brief introduction by your expert host.  All three options include entry tickets and recommendations for navigating this incredible museum.
See Tours
Welcome to the world's best Louvre tours

Expert guides to inform and delight
Whether you opt for guided or self-led, you'll meet a local who can share all the insider tips you need.

Make the most of your time
Get timed entry tickets to skip the long ticket lines. Plus, our staff knows the best entry points to avoid the crowds.

Worry-free flexible booking
Our tours have a generous 24-hour cancellation policy. If something comes up, cancelling is stress-free.
Choose from three Louvre tours
Louvre Introduction With Expert Host
Cost:€29
Duration:4 hours
Highlights:
Expert introduction to the Louvre
Faster entry to the Louvre with your host
Expert tips for your self-led tour
Louvre With Outdoor Walking Tour
Cost:€39
Duration:4 hours
Highlights:
A guided walking tour outside the Louvre
Tuileries Gardens and Cour Carrée
Arc de Triomphe du Carrousel
Faster entry to the Louvre
Private Louvre Guided Tour
Cost:Starting at €110 per person
Duration:2 hours
Highlights:
Leisurely private guided tour for up to 6 people
Skip-the-line tickets to enter the Louvre
Visits to the must-see masterpieces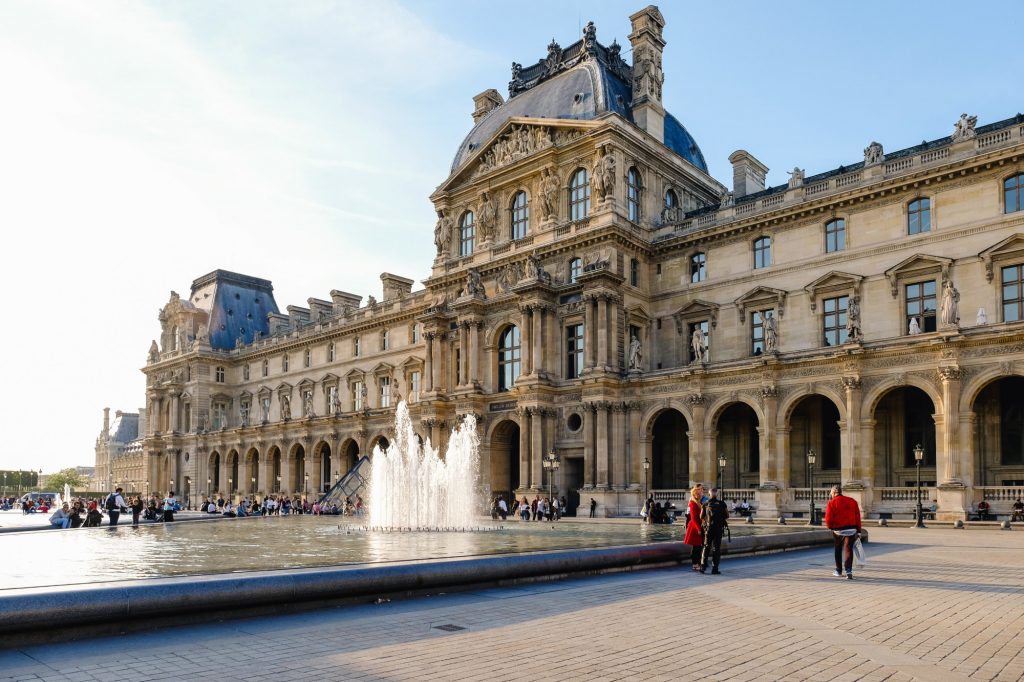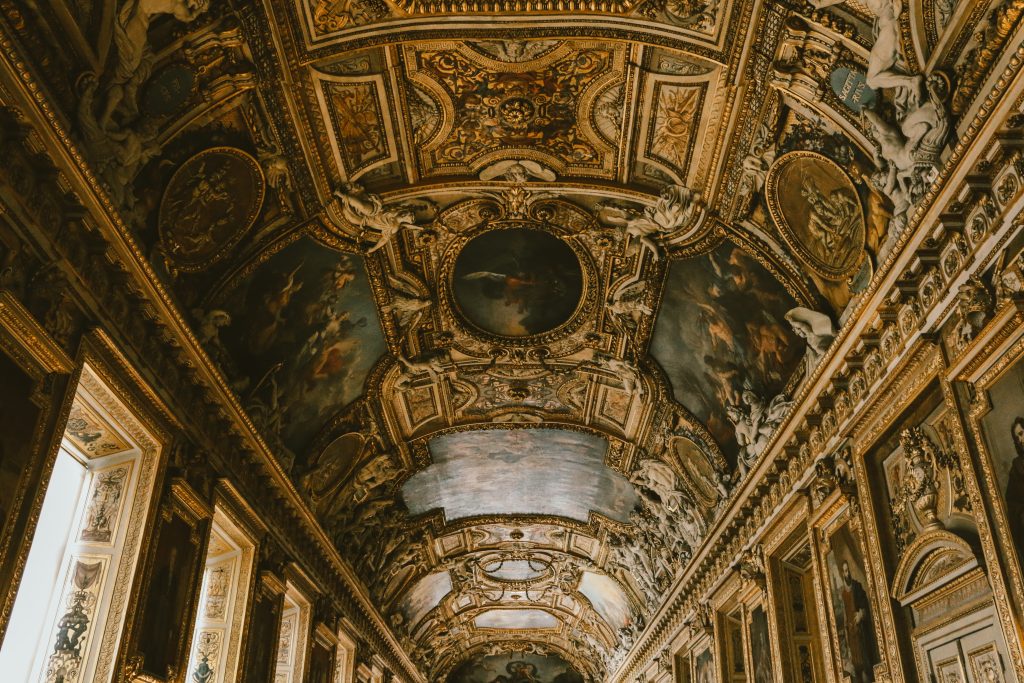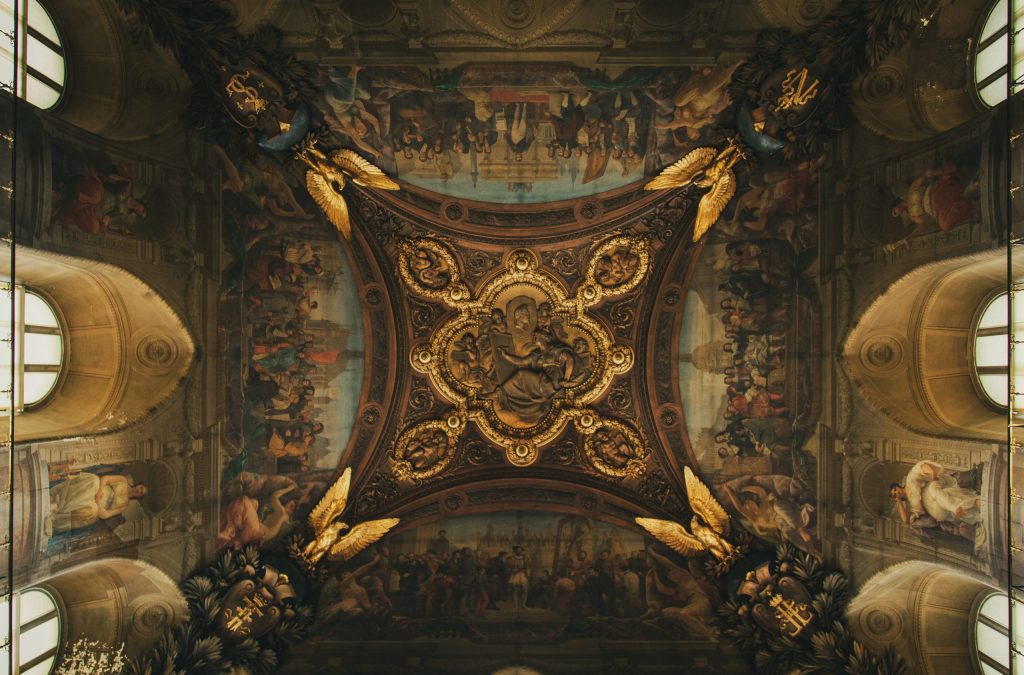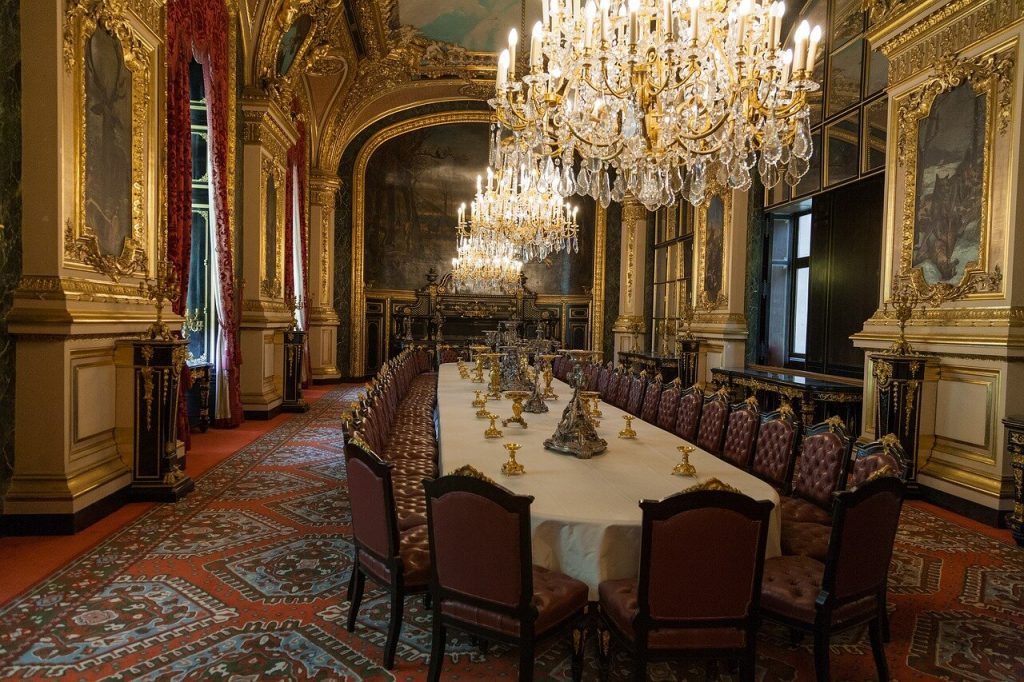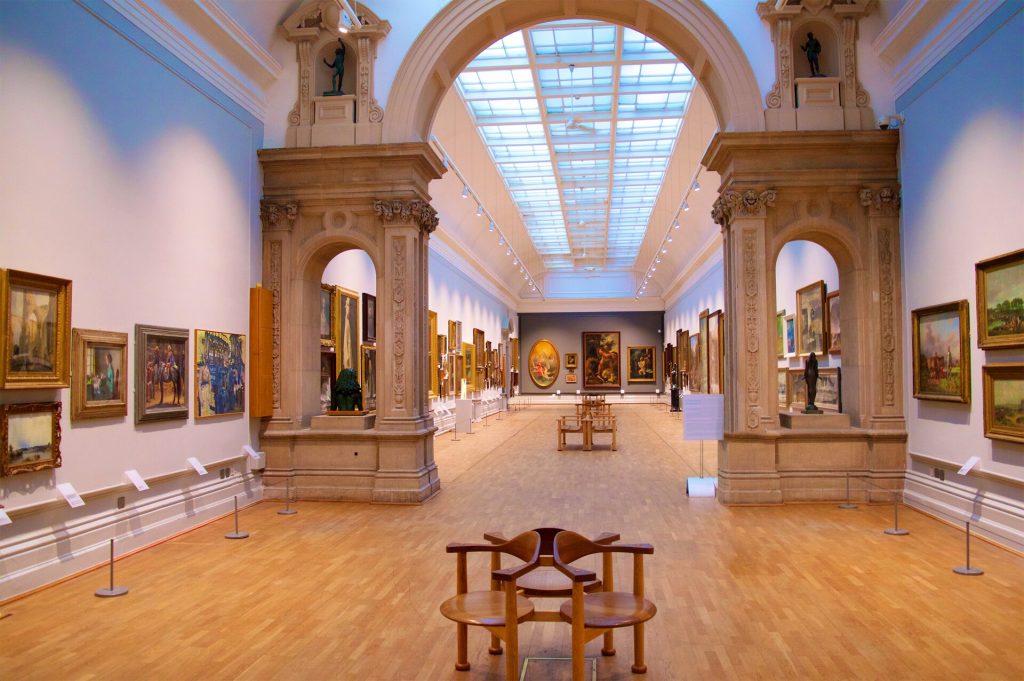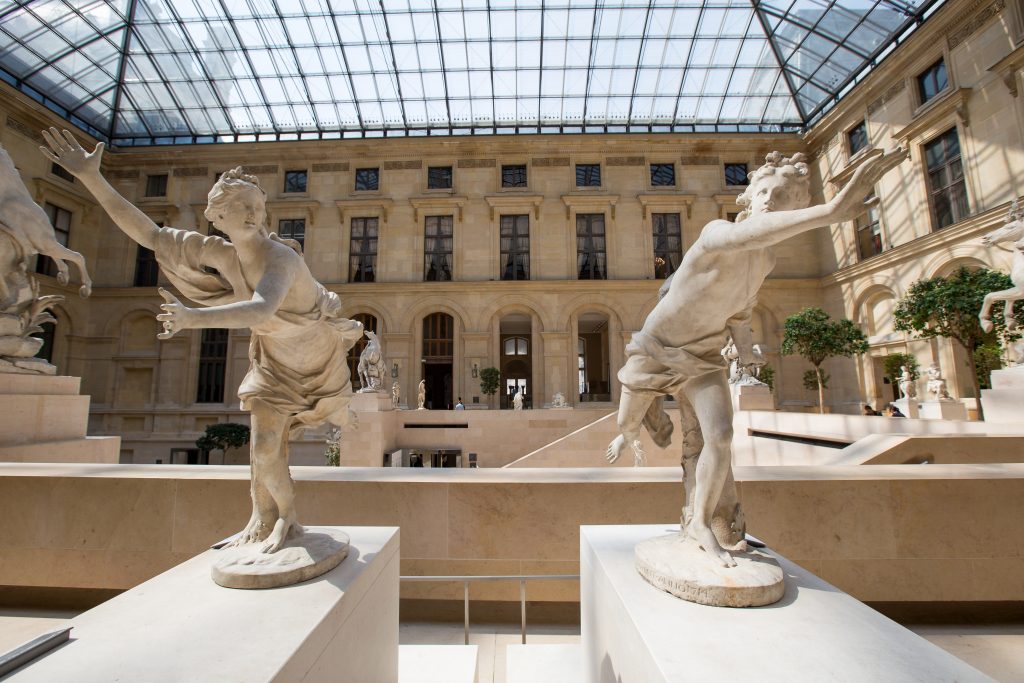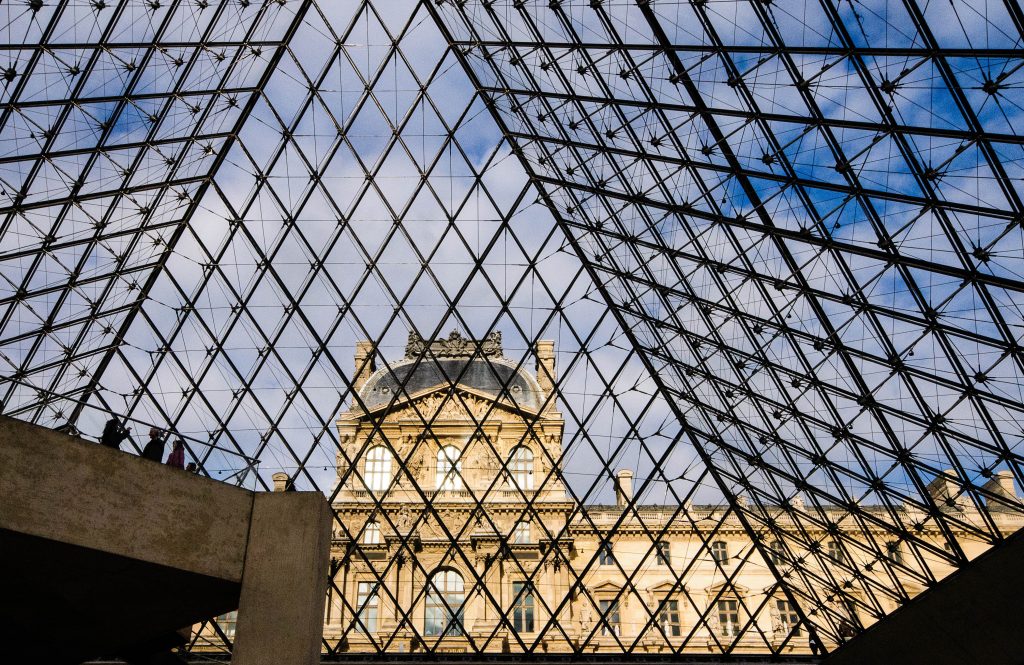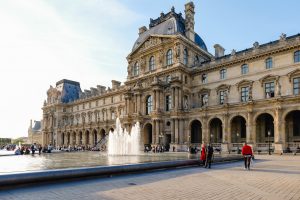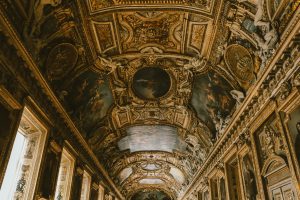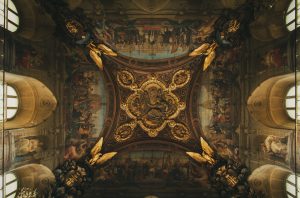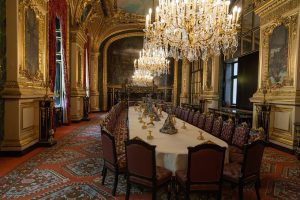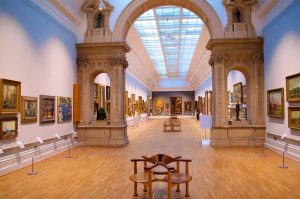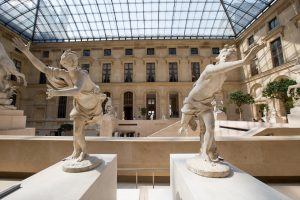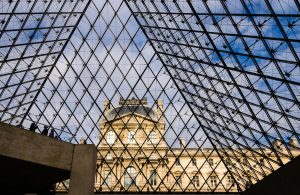 Plan your Louvre visit
Meeting point
The statue of Louis XIV on horseback in front of the Louvre pyramid. Your guide will be there 15 minutes before the start time with a sign saying "ExperienceFirst."
What to bring
Be prepared to show your government-issued ID and a European Health Pass required for entry to the Louvre. More details in our FAQs below.
Louvre entry tickets
Your admission to the museum is included with all of our Louvre experiences. It will be a timed-entry ticket.
Refund policy
We understand plans change. We offer a 100% refund up to 24 hours before the start time of your Louvre tour.
Louvre tour reviews
132 reviews

At the Louvre just in time to enjoy
Very good tour, every thing on time except us! We got a little lost but made it just in time, Josh was very nice to wait for us and he shared a lot of good information about the museum's history, every thing was very well organized and as detailed on the tour description, will recommend any time!
— Daniela
Lovely Louvre tour with Lea
We booked a 1.5 hour tour on what turned out to be a very rainy afternoon. Once we connected, Lea spent 2 hours with us. She was very knowledgeable about art history and the layout of the Louvre, ensuring we saw "the classics" and a few pieces we expressed interest in. Her expertise made the visit enjoyable despite the crowds.
— Paul
FAQs for visiting the Louvre
Can I take photos inside the museum?
Photos are allowed inside the Louvre. However, many pieces, including the Mona Lisa, have strict regulations which prohibit the use of flash photography.
Are there lockers inside the Louvre?
Yes, there are lockers available for rent inside the Louvre. Your host or guide can help you locate them. The Louvre doesn't allow visitors to bring large or bulky bags into the galleries.
What's different about visiting the Louvre due to COVID-19?
Visitors over 11 years old must wear masks and show a European Health Pass along with their government-issued ID. You can get a health pass with a proof of vaccination, a negative RT-PCR or antigen test result within 72 hours, or a positive RT-PCR test result between 11 days and 6 months old to show your recovery from the coronavirus. Social distancing is in effect. The museum restaurants are closed. Audio guides are still available and disinfected after each use. Be sure to check with the Louvre before visiting for the latest updates on regulations.
How long is the line to enter the Louvre?
How long you'll have to wait in line to enter the Louvre varies. Both the ticket line and the Louvre entry line currently require a wait of around 30 minutes each on busy days (around 1 hour total). With your ticket from any of our Louvre tours, you won't need to wait in the line to purchase your museum admission ticket. However, everyone will enter the line for the security screening and health pass check. Don't worry — our guides will direct you to a shorter entry point to help save time and keep you entertained along the way.
How much walking is there on the Louvre tours?
There is about 1 mile of walking at a very leisurely pace. Inside the Louvre, elevators and escalators are periodically repaired and may be closed for service and therefore can be unpredictable. There are short flights of stairs throughout the tour. If mobility is an issue, please indicate this when booking your tour.
What if it rains?
Our tours run rain or shine, so please check the local forecast to plan. In rare cases when we have to cancel for extreme weather, we'll offer you the chance to reschedule or give a full refund. But the Louvre is a wonderful destination to visit in the rain since most of the sites are indoors!
When should I get there?
Plan to show up 15 minutes early for your Louvre tour or hosted experience. This helps you make the most of your time if you're joining us for a private tour. And if you're joining for a public tour, it's essential to be prompt as you may not be able to catch up if you are late.
Can I use my voucher to enter the Louvre if I miss the tour?
Your vouchers are not your tickets. Your tickets will be sent to you by email, and you should have them accessible on your device before the tour.
Is there a separate redemption point?
There's no separate redemption point. Bring your voucher to the meeting point, and give the guide or host your name. We'll take care of the rest!
Are gratuities included?
Tips are always appreciated but never expected. They're a great way to tell your guide they did an awesome job and show your appreciation.
Paris travel tips

13 Surprising Facts About the Louvre (And What to See There)
There's nothing quite like the Louvre. It's the largest museum in the world, and the glass pyramid marking the entrance has become a global symbol for priceless art.…

Experience the Eiffel Tower With Climbing, Dining, and Views
Many say that the Eiffel Tower offers the best views in Paris — and who could really argue? But there is so much more to the tower than…