5 Essential Activities in Greenwich Village
Few New York City neighborhoods have a more colorful history than Greenwich Village. Here's a couple of great things to do in NYC's most counterculture neighborhood.

1. Spot the Red-Tailed Hawks of Washington Square Park
New York City doesn't typically top wildlife destination vacation spots, but we're not without our wilder residents. Our parks play host to veritable menagerie of furred and feathered friends. Few are as famous as the Red-tailed Hawks of Washington Square Park in Greenwich Village. High above the eclectic green-space an entire society of these graceful raptors raises generation after generation of chicks in the urban canyons.
They're not afraid to get up close and personal, as you can see on YouTube. The hawks help keep the parks free of vermin and provide unusual and exciting encounters for visitors. Visit them in the spring to see the newborns, or just check them out online.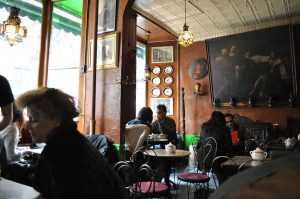 2. Sip a Historic Cappuccino
Caffe Reggio
119 MacDougal Street
Quickly becoming a unique relic of Greenwich Village's bohemian past, Caffe Reggio is one of the city's best spots to have coffee. Notice we said "have", not "grab". There's nothing rushed about this cozy, old-world style shop, featuring the country's first espresso machine. So take your time and enjoy this unique anachronism.
Since 1927, Caffe Reggio has been pouring perfectly made coffees for the likes of Jack Kerouac, Al Pacino, and countless others. With walls covered in incredible, authentic school of Caravaggio paintings and a bench dating back to the Medici family, this coffee shop is a must-stop on any tour of the Village.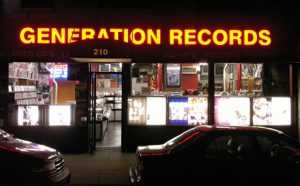 3. Hunt for Rare Vinyl
Generation Records
210 Thompson Street
Good music shops are becoming rarer these days, but Greenwich Village is still home to a few of the best. Generation Records, a Thompson Street institution, boasts one of the best collections of used vinyl in the city. Spend hours combing the basement hunting for a perfect rare pressing, or just grab some new stuff on the second floor. Be careful, it's easy to lose a few hours pouring through the stacks here.
Generation isn't the only destination for music lovers in this neighborhood. Village Music World and Record Runner both possess incredible inventories for your leisurely perusal. House of Oldies features rare and out-of-print vinyl from the 1950's through the 1970's.
Of course, finding your way around the Village may be a bit confusing at first. Come join New York Tour1 for a 2-hour tour of Greenwich Village when you begin your visit. You'll get an expert introduction to the streets, the history, and the culture of the Village and start your exploration two steps ahead.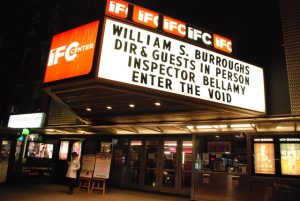 4. Catch an Indie Film
IFC Center
323 Sixth Avenue at West Third Street
New York City is a genre onto itself, and the heart of indie film thrives in the heart of Greenwich Village. The IFC Center is the quintessential destination for the cinema lover in your family. IFC provides a home for new filmmakers and shows movies you just won't catch in your local multiplex. Opening nights typically feature talkbacks with the filmmakers. This is your chance to meet the people behind the scenes in an intimate setting.
Formerly the famous Waverley Theater, birthplace of the Rocky Horror Picture Show audience participation screenings, the IFC stays true to its roots with a midnight screening series featuring the best and most bizarre work they can find. If indie drama's not your thing, consider swinging by for some late night horror fare.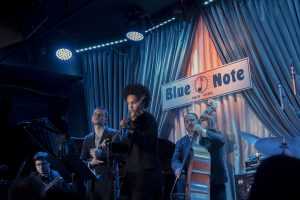 5. Seek out Authentic Jazz
Blue Note
131 W 3rd St
Long time center of American counter-culture, Greenwich Village has been home to some of the most storied jazz clubs and venues in the country. Since the color-barrier shattering nights of Cafe Society back in the 1940s, New Yorkers have never let the customs of the day, or a few laws, stand between them and great music.
Channel those smokey clubs of yesterday with a visit to one of the Village's best remaining venues. The Blue Note on West 3rd is a tiny venue where you can share a table with other jazz enthusiasts and listen to some of the best names in music. Get there early to secure a good seat.