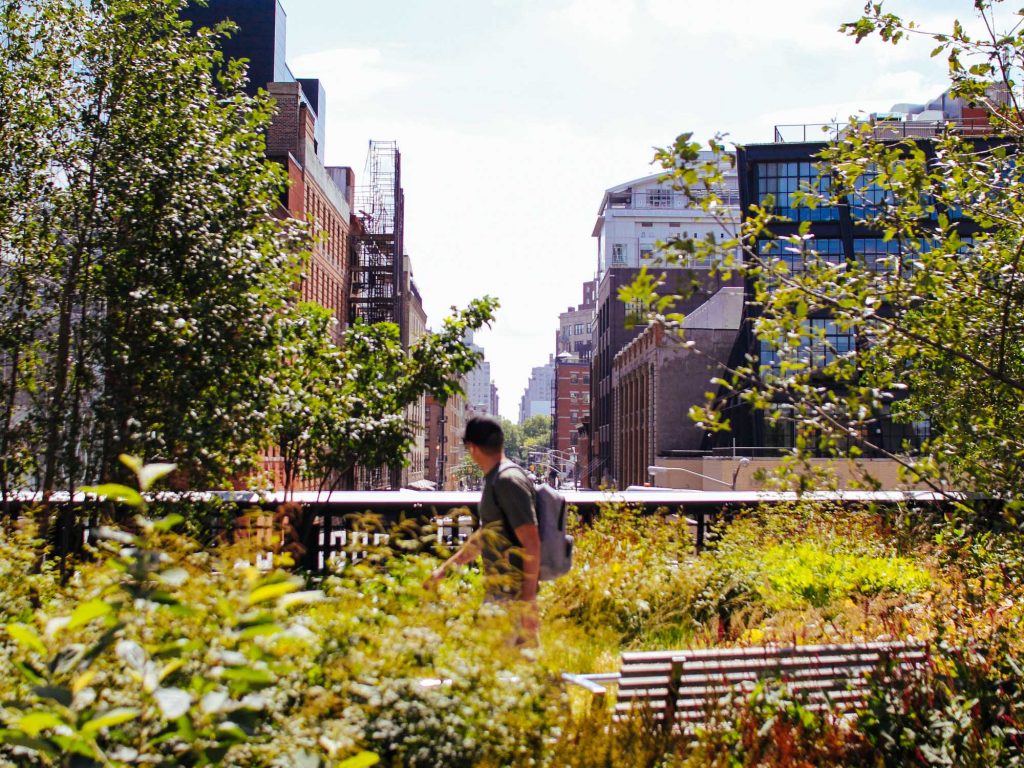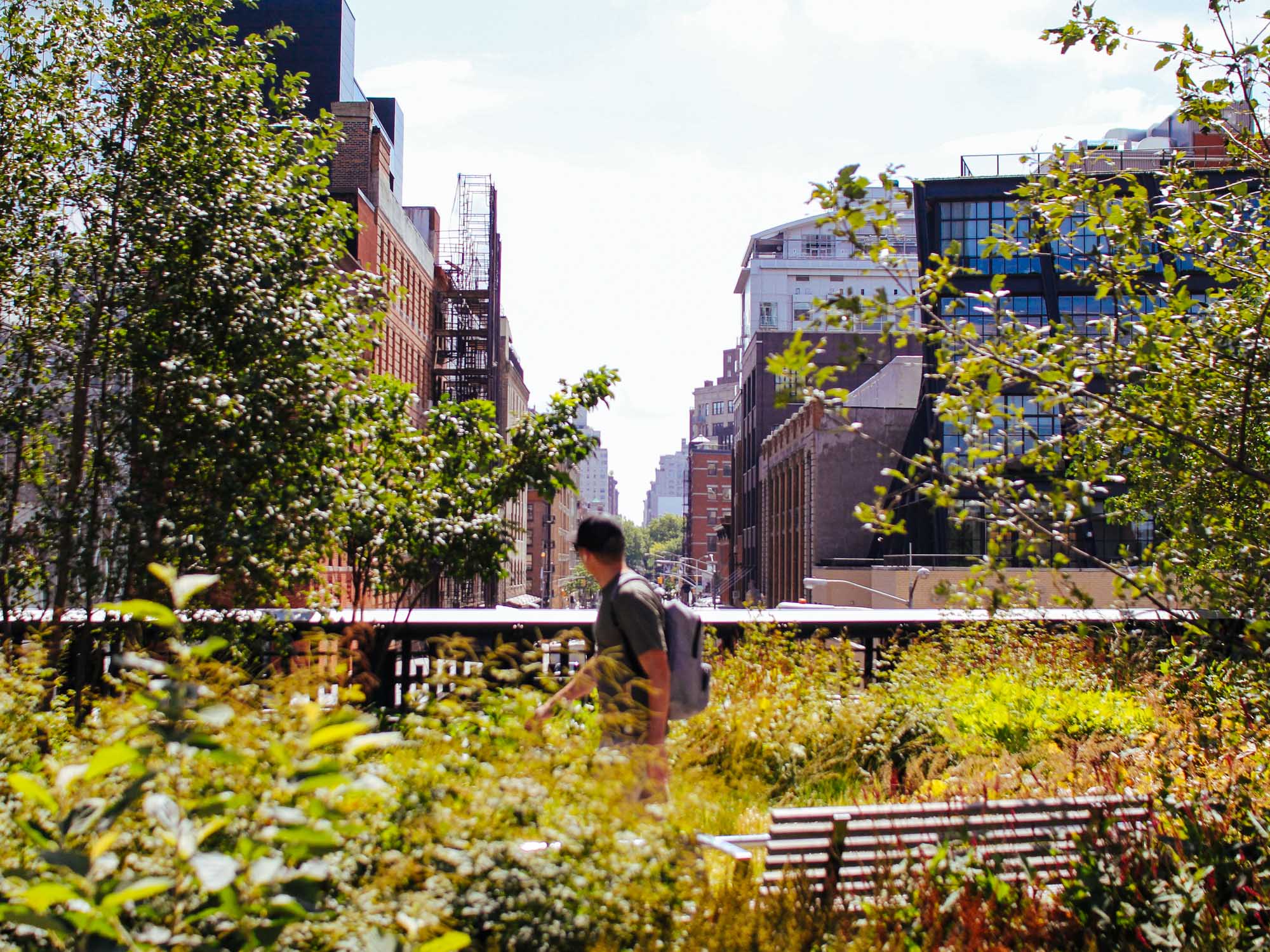 Sure, New York City is an urban landscape with skyscrapers and big-city lights, but we've got plenty of parks, too — and I mean besides Central Park. In fact, some of the NYC parks on this list are fairly undiscovered by tourists.
Here in New York, it doesn't take a lot for vegetation to be official. All around NYC, you'll see small triangles of grass labeled as an official city park. New Yorkers take whatever nature we have very seriously, and as a result, hidden throughout the metropolis are a number of wonderful park spaces.
Of course, almost everyone knows about Central Park. It's one of the most famous city parks in the world. But not everybody knows about the eight beautiful and historic parks listed below. Located throughout the boroughs of NYC, these parks serve as an extended backyard for locals and a getaway within the city for travelers savvy enough to find them.
Here are eight of the best parks in NYC (plus a bonus greenspace we love) for when you want a little outdoor fun.
1. Prospect Park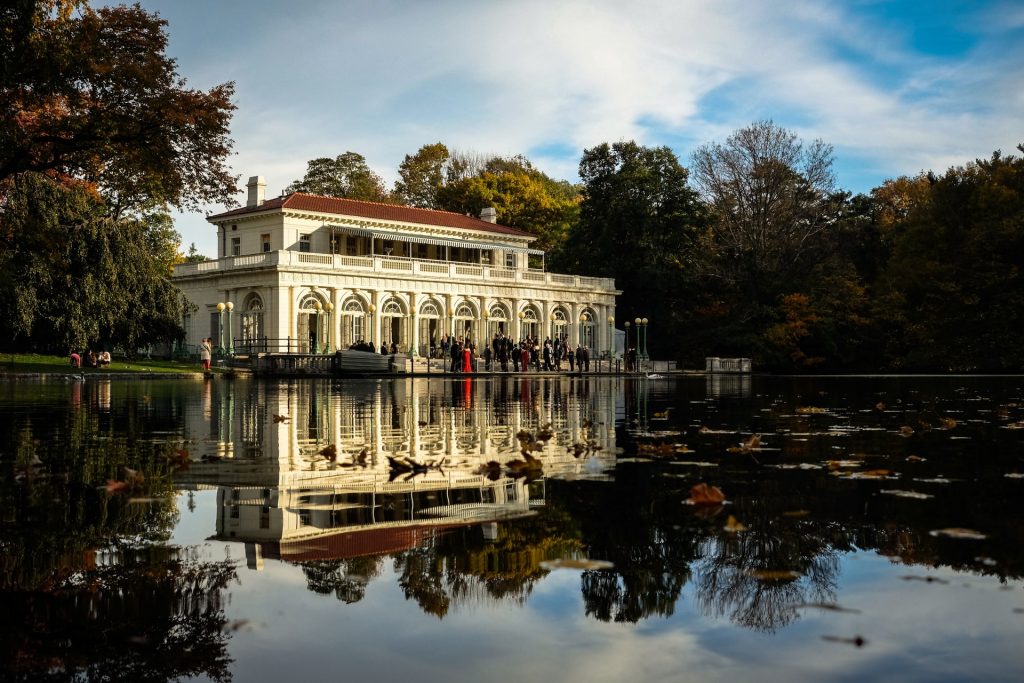 Designed by the same minds who crafted Central Park, Frederick Law Olmsted and Calvert Vaux, Prospect Park is Brooklyn's answer to the more famous of the two.
With Prospect Park, Olmsted and Vaux were able to have a second shot at designing the park of their dreams. Free of the limitations of Manhattan's grid layout, the two were able to create a space that felt more organic, resulting in less man-made and more natural plant life.
But that didn't stop them from adding an artistic touch, choosing this time around to add an official, regal entryway — seen at Grand Army Plaza.
Like Central Park, Prospect Park in Brooklyn is quite large, but it's not impossible to see all in one go as long as you've got on your walking shoes. Here are the main attractions you shouldn't miss there:
Prospect Park Lake, the only lake in Brooklyn
Lefferts Historic House, an 18th-century farmhouse with period artifacts
Prospect Park Zoo, habitats for around 400 animals
LeFrak Center at Lakeside, for skating, biking, boating and more
Long Meadows, a full 90 acres to explore and relax
Audubon Center, featuring wildlife and conservation exhibits
Litchfield Villa, a private 19th-century Italianate manor
The park even has a special events and wedding venue at The Picnic House if you're looking for something fancier.
2. Washington Square Park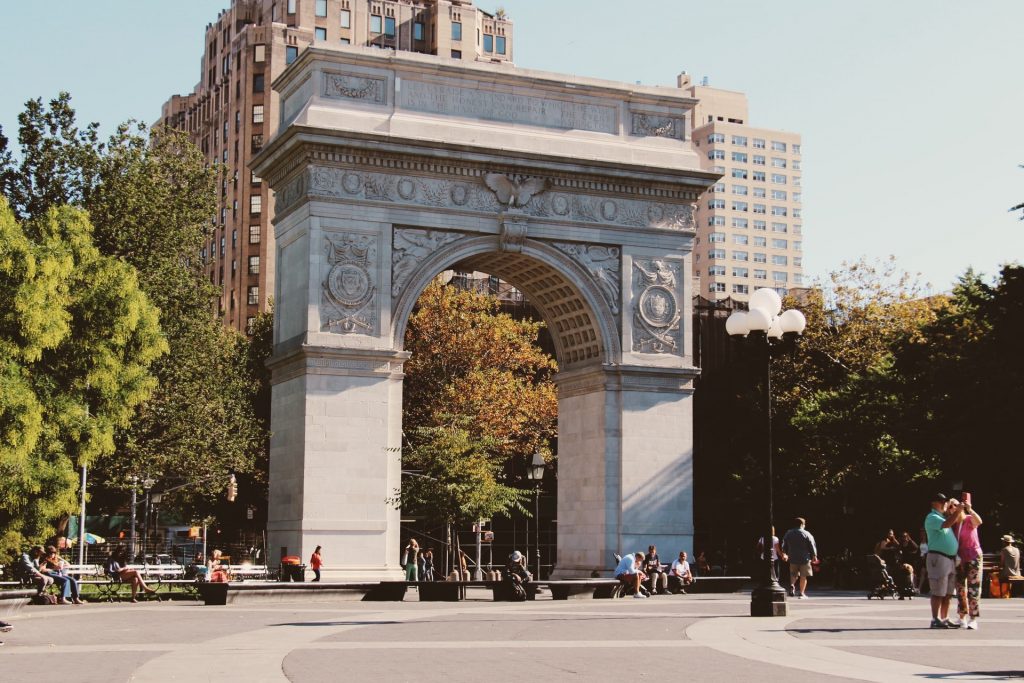 Located in the heart of Greenwich Village, Washington Square Park is known for its famous grand arch and for being a top spot for people-watching.
Simple in its layout, you can walk from one end of the park to the other in about 15 minutes, but many who visit choose to lounge on one of benches, in the greenery, or even on the edge of the gorgeous fountain.
Let's talk about that fountain. A favorite with kids and dogs, the Washington Square Fountain is a highlight in the summer for anyone looking to cool down. It has a bit of dark history, though. The park was formerly the site of a massive burial ground for the indigent, poor, and unknown victims of various epidemics throughout the city's history, most notably, yellow fever.
But don't be scared away — the history of the park gives it depth and character, and it's one of the things we love talking about on our tour of Greenwich Village, where you can get to know all the secrets of this cool neighborhood.
Bonus: Trinity Churchyard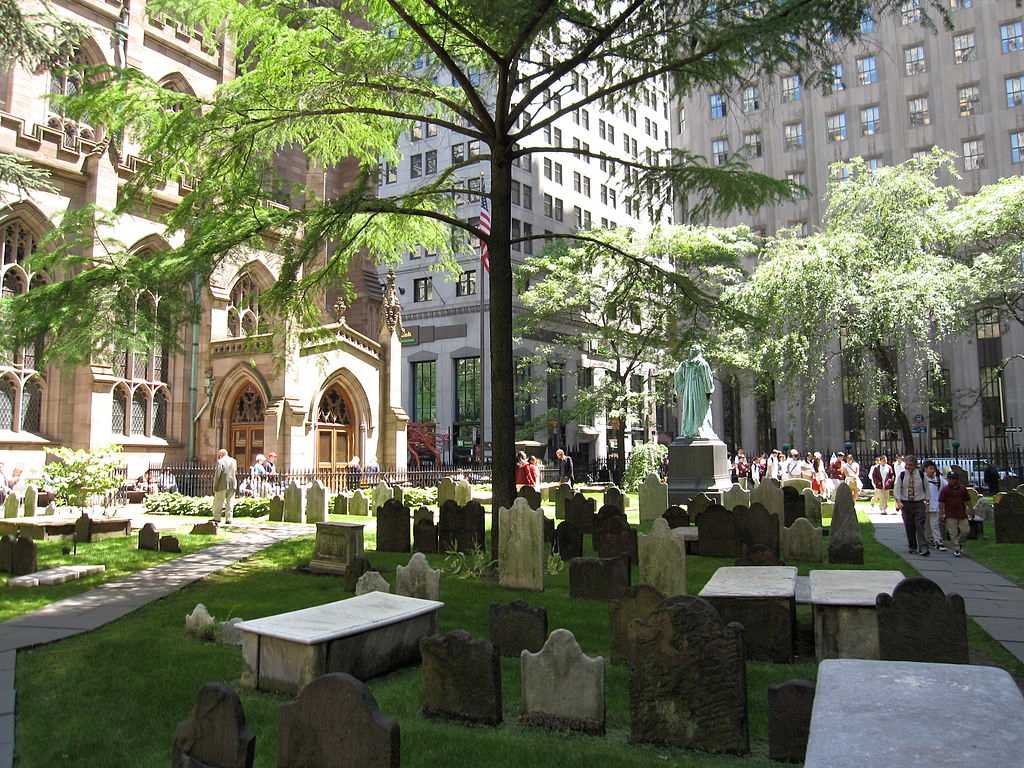 While it's not a park in the typical sense, Trinity Churchyard certainly is a historic greenspace. With stately trees and blooming flowers interspersed among the old and often ornate tombstones, the churchyard is hauntingly beautiful. It's also one of the places we visit on our walking tour of Lower Manhattan.
Learn More
3. The High Line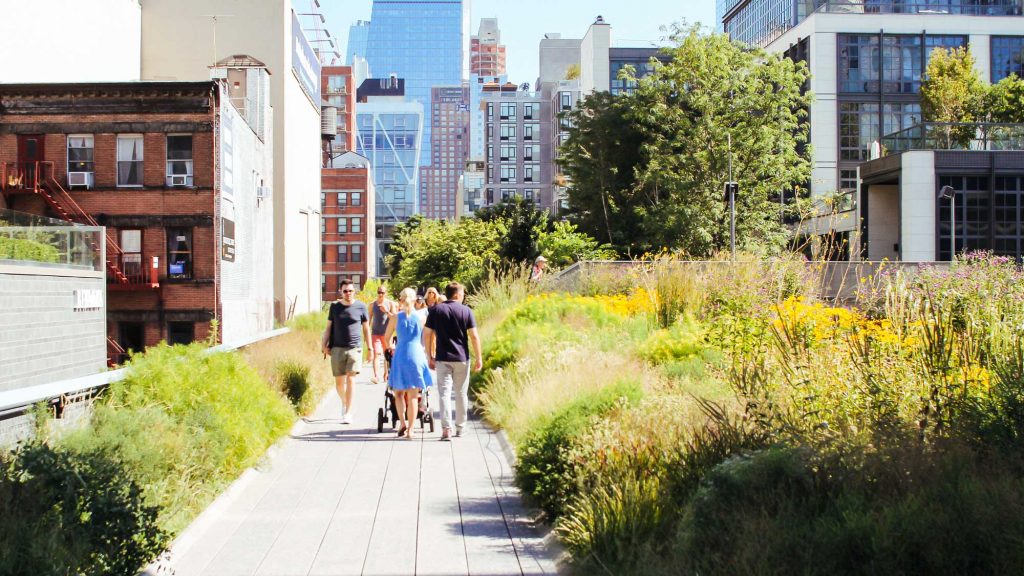 New York's first elevated park is a secret no more, attracting an increasing number of visitors every year (except maybe 2020 because of COVID).
Situated on the remnants of the West Side Elevated Freight Railroad, the High Line combines the old and the new with the goal of giving New Yorkers something different and intriguing to experience outdoors — and boy, did it succeed!
This stylish park park features stunning views, over 210 species of plant life, shallow pools, lounge chairs, art installations, food stands, shopping and various historical points of interest.
The High Line is different in that the purpose isn't so much to escape the city but to give you a new perspective on the city — to help you see New York in a new way. This is another park we include on a couple of our tours. In fact, it's one of the focuses of our High Line and Chelsea Walking Tour where we share everything there is to know about the park and the one-of-a-kind neighborhood that surrounds it.
4. Battery Park
Originally home to Castle Garden, the world's first ever immigrant depot, Battery Park has played an integral role in New York City history since its creation in the 1850s.
Before Ellis Island even existed, millions of immigrants arrived to America through Battery Park, planting the seeds that would later transform the country into the nation of immigrants it is today.
The park is a wonderful place to wander around, thanks to its great views of New York Harbor and the Statue of Liberty. You'll also get a glimpse of various memorials:
The American Merchant Mariner's Memorial
The Korean War Memorial
The East Coast World War II Memorial
We cover a lot of the history on our Statue of Liberty and Ellis Island Tour, which begins in Battery Park.
5. Brooklyn Bridge Park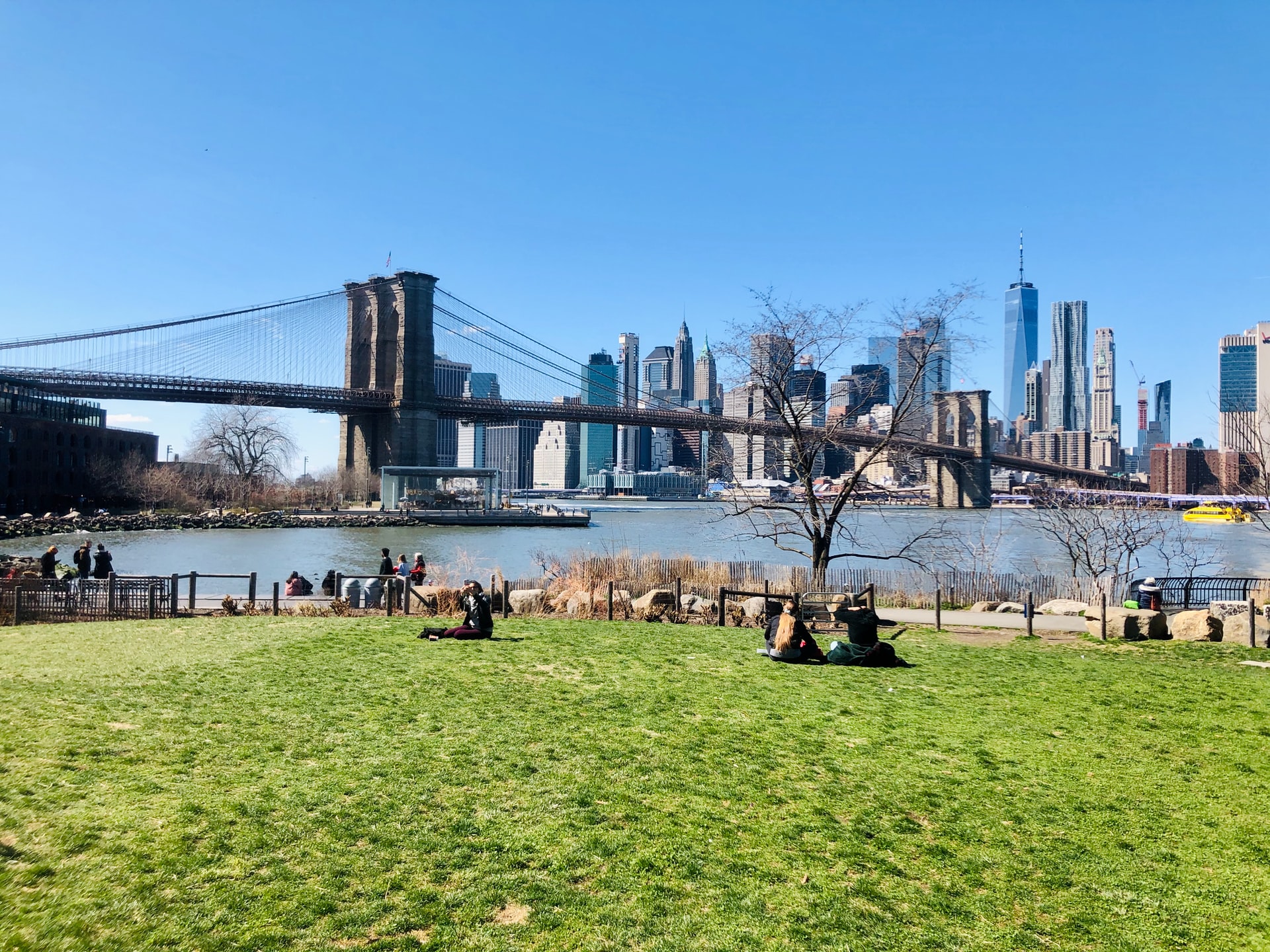 Another of New York's more modern innovations, Brooklyn Bridge Park has taken what was once a lifeless chunk of Brooklyn's waterfront and transformed it into a delightful expanse full of energy.
The highlight — by far — is the spectacular views of Manhattan, which accompanies you as you navigate the various sections and unique attractions. The over 80-acre expanse houses Jane's Carousel (a restored merry-go-round from the 1920s), sports fields, playgrounds, basketball courts, and skating rinks. The summer season also features outdoor films, free kayaking, and literary readings.
The area is still under construction as it continues to grow and change. But each development brings more excitement and, with it, an eagerness among visitors who are both new or returning to Brooklyn.
6. Flushing Meadows Corona Park
Definitely the farthest trek on the list but absolutely worth it is Flushing Meadows Corona Park. The highlight of the park is the large Unisphere, a remnant of the 1964 World's Fair, famously held at the park.
Also home to the Queens Botanical Garden, Citi Field, The New York Hall of Science and the Queens Zoo, the area is always brimming with activity, even in the dead of winter. The hour on the subway to visit Flushing Meadows is nothing compared to the sights you will see once you get here.
7. Inwood Hill Park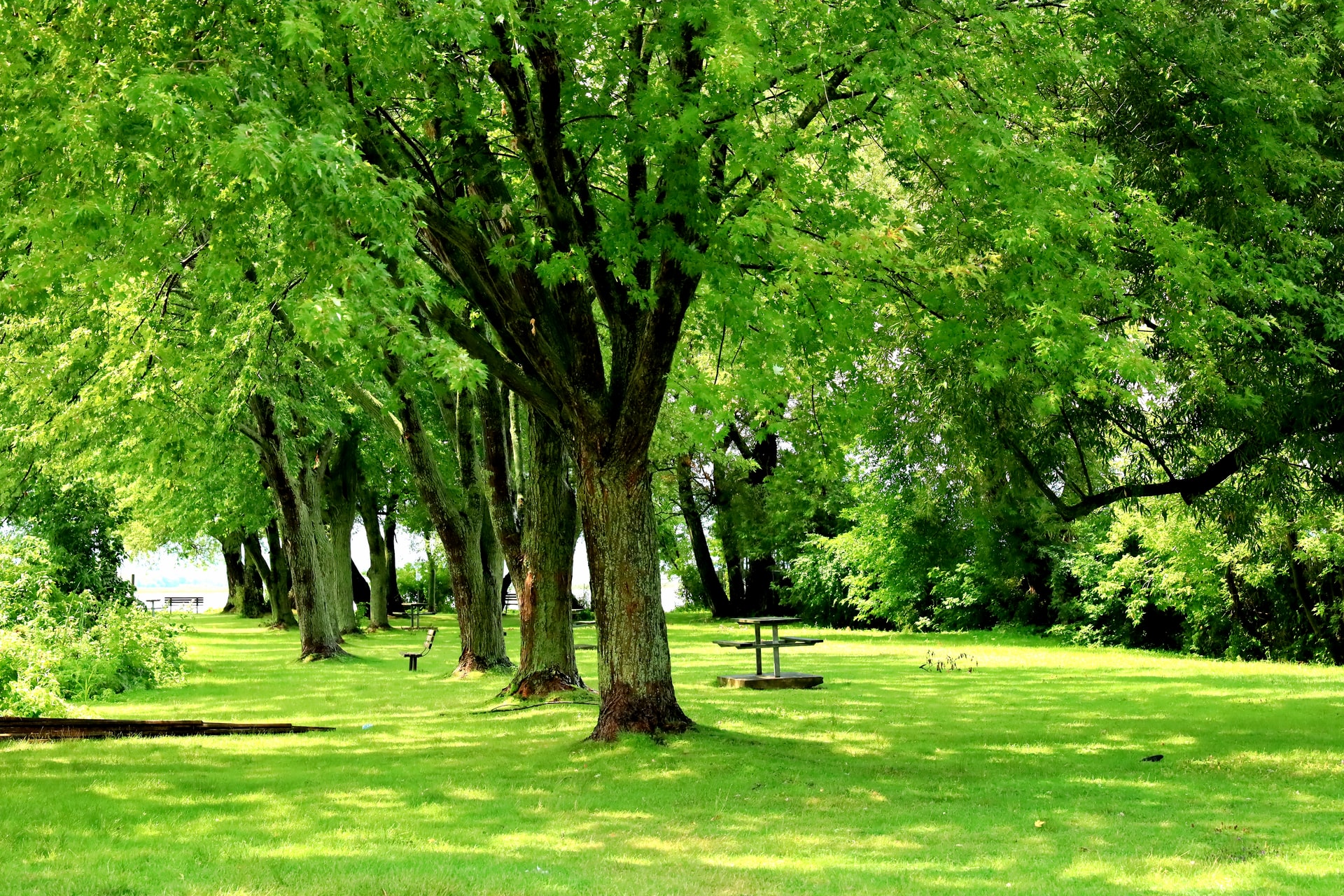 Home to Manhattan's last remaining forest lands, Inwood Hill Park makes you feel like you're on the edge of the world. Walking among the trees and brush, I forget I'm even still in a city.
As the name suggests, the space is very hilly, situated on a ridge that rises 200 feet above the Hudson River. This park is historic, too — it's the site of one of the last farms in Manhattan and has been used by many wealthy New Yorkers over the years as a "country" retreat to escape the hustle of the city.
Guide tip: On your visit, be sure to make some time to stop by Fort Tryon Park, one of our top picks for fall in New York. Conveniently next door to Inwood Hill Park, Fort Tryon Park features lush gardens and the beautiful Met Cloisters, part of the Metropolitan Museum of Art.
8. Pelham Bay Park
Located in the farthest reaches of the Bronx, Pelham Bay is New York City's largest public park. It's 2,772 acres, more than three times the size of Central Park. The entire area, with miles of hiking trails and bridle paths, takes hours to explore.
The park was originally home to an abundance of deer, turtle, and sturgeon, which attracted the large Siwanoy Native American population that once inhabited the area. Rich in history and greenery, Pelham Bay Park is absolutely worth the ride on the 6 train to get there. Among the various sights to see, highlights include Orchard Beach, the two golf courses, the Bartow-Pell Mansion, and the amazing shoreline that juts into the Long Island Sound.
Exploring the Best Parks in NYC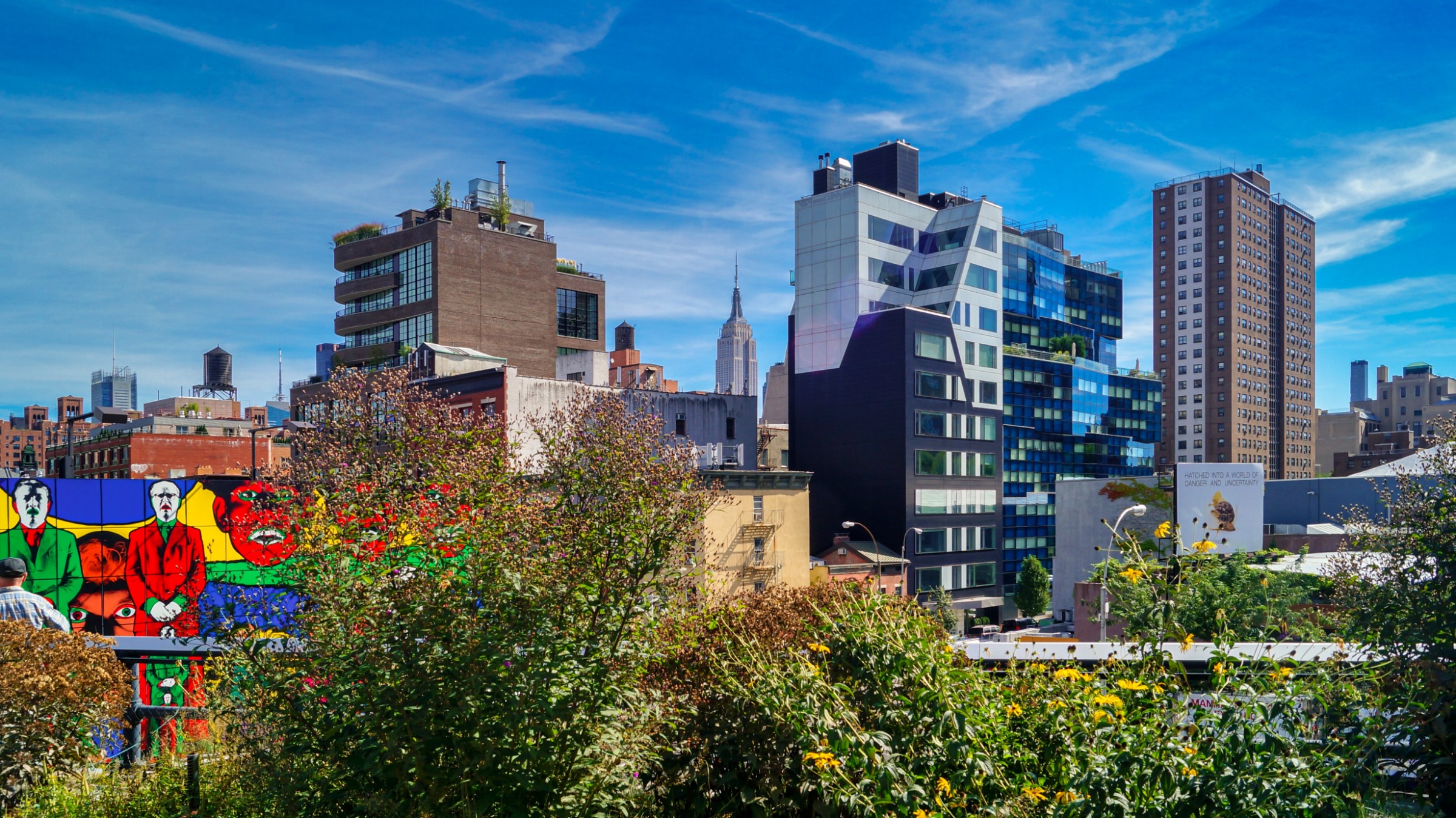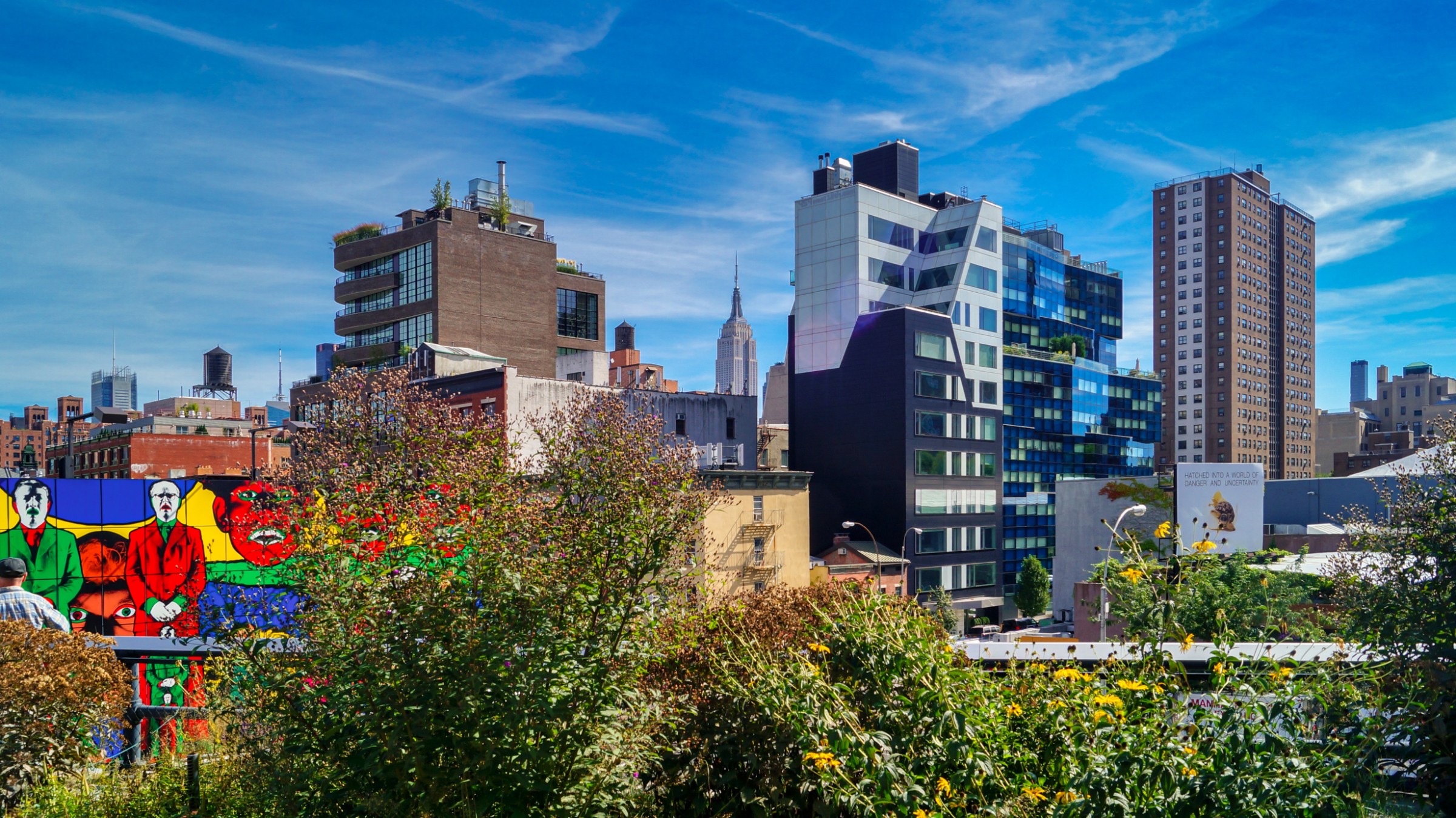 Of course, this list of New York City parks isn't exhaustive. There are so many green nooks in the city worth exploring. Ask any of our guides what their favorite park is, and you'll probably get a different answer. Parks are personal, in that way, even while being public.
If you love parks, we'd love to show you around the High Line or Washington Square Park, or Battery Park. Or tell us about your favorite NYC park on Facebook. We love hearing from New York fans and locals about what you think makes this city incredible.