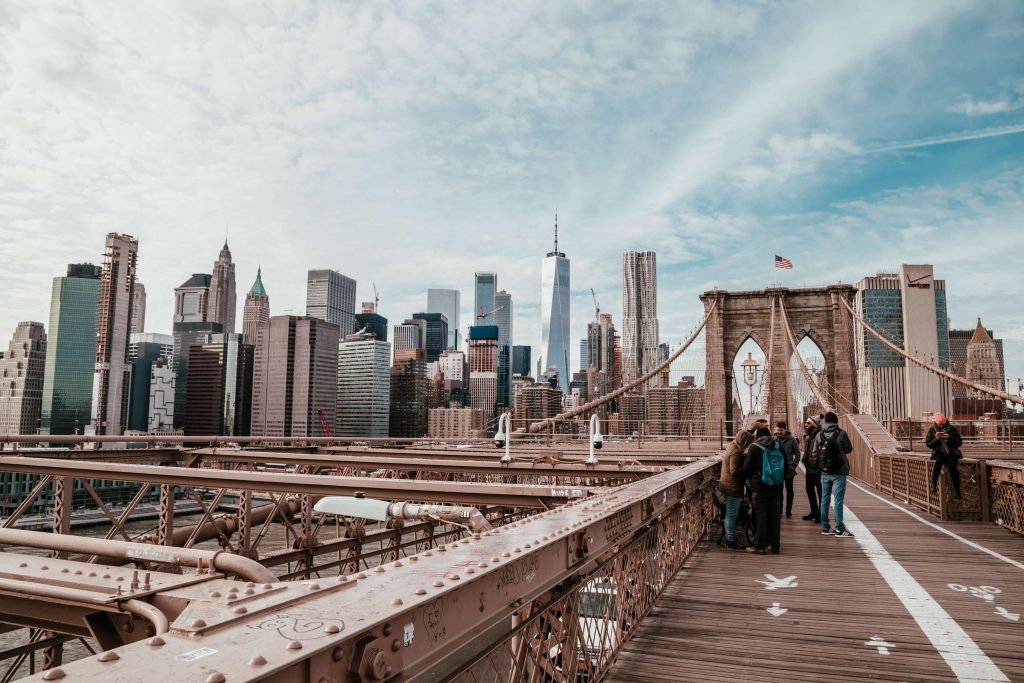 Since 1883, the Brooklyn Bridge has been one of NYC's most popular landmarks. Spanning across the East River, the opening of the bridge revolutionized travel between boroughs and turned the Brooklyn waterfront into the city's next place-to-be.
All these years later, you can't leave New York without having walked across. Understandably, this can be intimidating for some people. Because you can't just go halfway and turn around. No, in this New Yorker's opinion, you haven't walked the bridge until you've gone fully from end to end.
In this post, I'll tell you all about what it's like to cross the Brooklyn Bridge by foot — how to get there, what to expect and what you should know before going.
How to get to the Brooklyn Bridge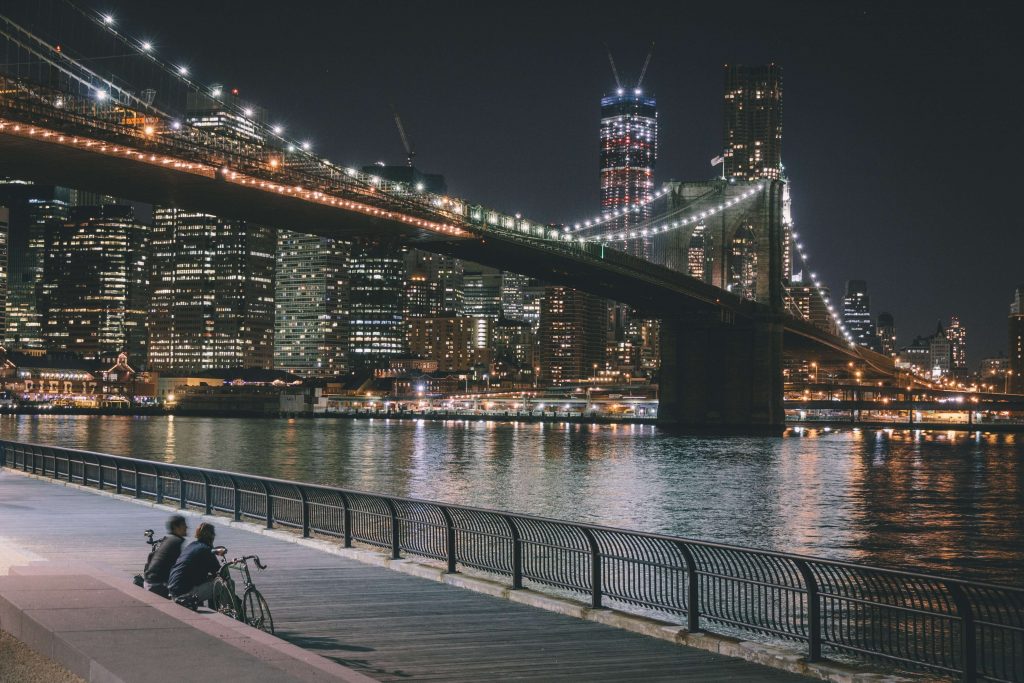 How to get to the Brooklyn Bridge rom Manhattan
On the Manhattan side, the pedestrian entrance to the bridge is right across the street from City Hall Park, along Centre Street. This is easily within walking distance from the Financial District and Chinatown.
If you're coming via subway, your best options are:
4/5/6 Trains to Brooklyn Bridge/City Hall
J/Z Trains to Chambers Street
N/R/W Trains to City Hall
2/3 Trains to Park Place
How to get to the Brooklyn Bridge from Brooklyn
Coming from Brooklyn, the entrance can be found at the southern edge of Cadman Plaza, along Tillary Street. There's not many significant sites nearby, just a collection of government buildings. But there's plenty of street signs to point you in the right direction.
And if you're taking the subway:
2/3 Trains to Clark Street or Borough Hall
A/C Trains to High Street-Brooklyn Bridge
F Train to York Street
You can also visit with a guided tour. Our bus tour covers the Brooklyn Bridge plus more in Brooklyn as well as sights in Queens, the Bronx and Manhattan. And the best part is that you get to see the real New York with a local!
What you'll see along the bridge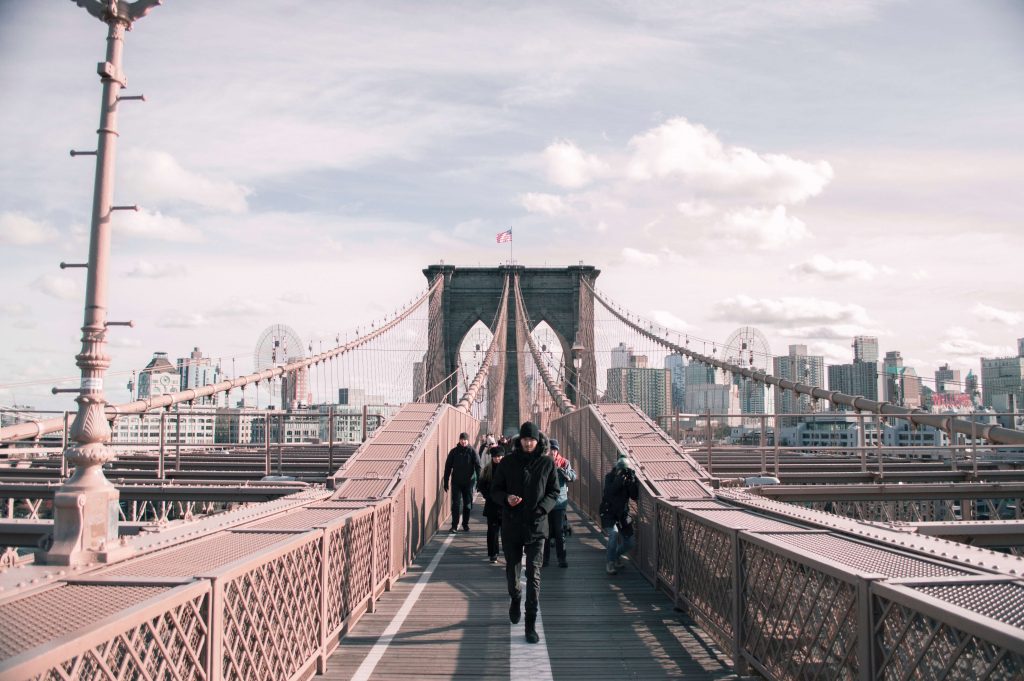 From end to end, the bridge is just over one mile of walking. Along the way, you'll have some amazing views of both Lower Manhattan and Downtown Brooklyn.
Whether you're walking towards Manhattan or Brooklyn, you'll see places on the route that include:
Tips for walking the Brooklyn Bridge
Before you start your stroll across the Brooklyn Bridge, there are a few things you need to know. (See the 9:30-minute mark of the video below for an example.) Follow these tips to prepare for your visit to the Brooklyn Bridge.
Watch where you're going
The middle of the bridge is not just for pedestrians. There is a separate bike lane as well so make sure to walk in the correct space. Crowding the bike lane makes it harder for riders to get across and increases your chances of being hit!
Aim for an early morning or early evening walk in the summer
The bridge is hot and very sunny so crossing during peak sunlight hours can often be uncomfortable.
In winter, visit mid-afternoon
This is when the day is warmest. Expect a good amount of wind and dress for the weather!
Stand to the side to take photos
Especially when the bridge is crowded. Stopping in the middle is a big no-no and makes it more annoying and difficult for those around you.
Take your time
I find that it usually takes about a half hour to walk across the bridge, depending on the crowd level, of course. But I always recommend leaving yourself extra time to take photos and actually enjoy the view and a true local New York experience.
What to do after your walk across the Brooklyn Bridge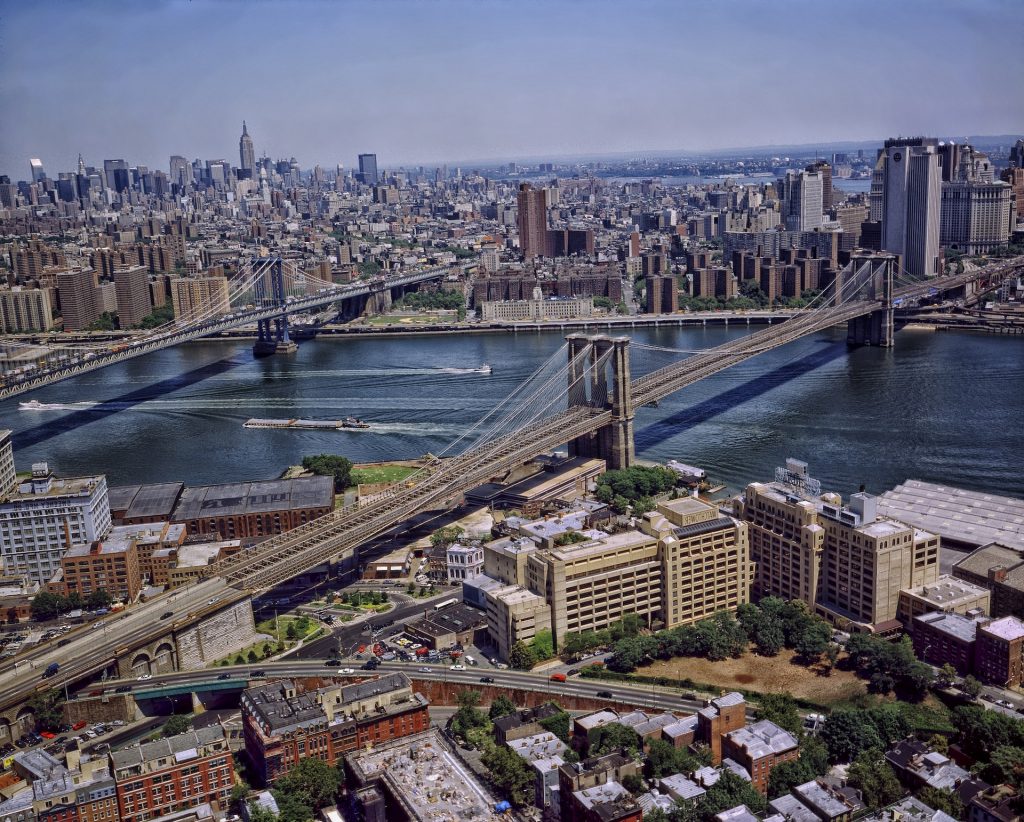 The Brooklyn Bridge leads you to some great sights in both Manhattan and Brooklyn. Walking the bridge is a great excuse to get you into one of the outer boroughs.
Manhattan
Right across from the bridge is New York's City Hall and City Hall Park. From there, you can walk up north to explore the streets of Chinatown and eat some delicious Asian cuisine.
Or head south and see the World Trade Center and Financial District — home to many famous sites. Here are my favorites:
Brooklyn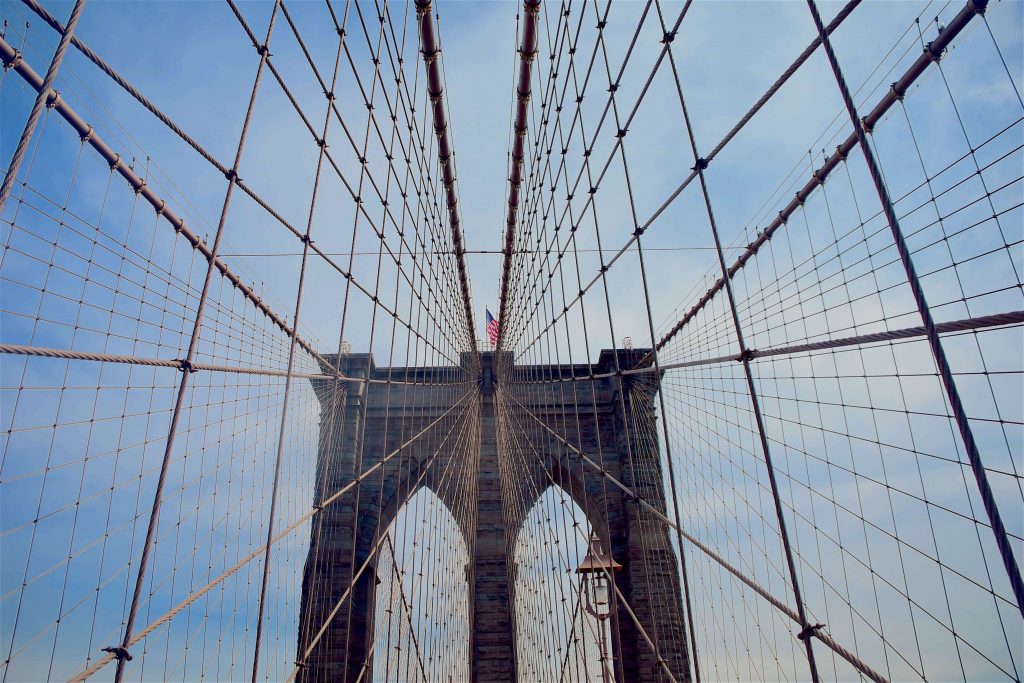 If you're looking for a reason to get over to Brooklyn, crossing the bridge is a great way to access some of the borough's coolest neighborhoods. You can easily get to DUMBO and spend the afternoon exploring this industrial community turned tech startup hub.
From there, walk along Brooklyn Bridge Park into Brooklyn Heights and the Brooklyn Heights Promenade, for even more unbeatable views of Manhattan. For those history and political buffs out there, head to Borough Hall — the City Hall building for the once independent City of Brooklyn.
The best bridge in the world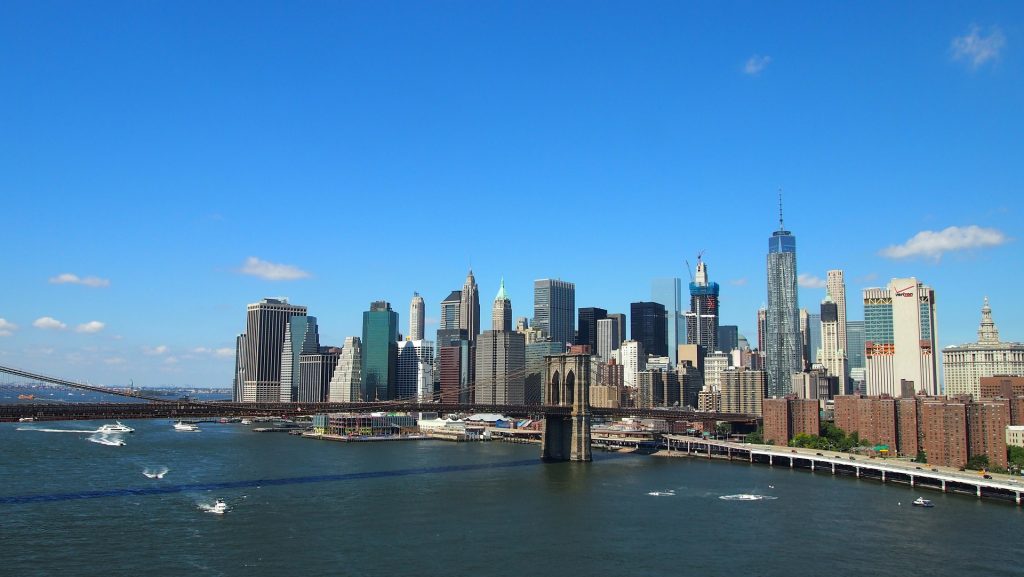 If you weren't already planning on it, I hope this blog makes you reconsider walking the Brooklyn Bridge. Some people feel it's unnecessary, while I say it's' truly one of my favorite things you can do in NYC. There's a reason it's considered one of the most impressive bridges in the world.
But why stop there? Take a leap and check out some of the more residential neighborhoods in New York. With the help of our friendly, local guides you can feel comfortable exploring some of the most interesting, and less touristy, areas of the city.