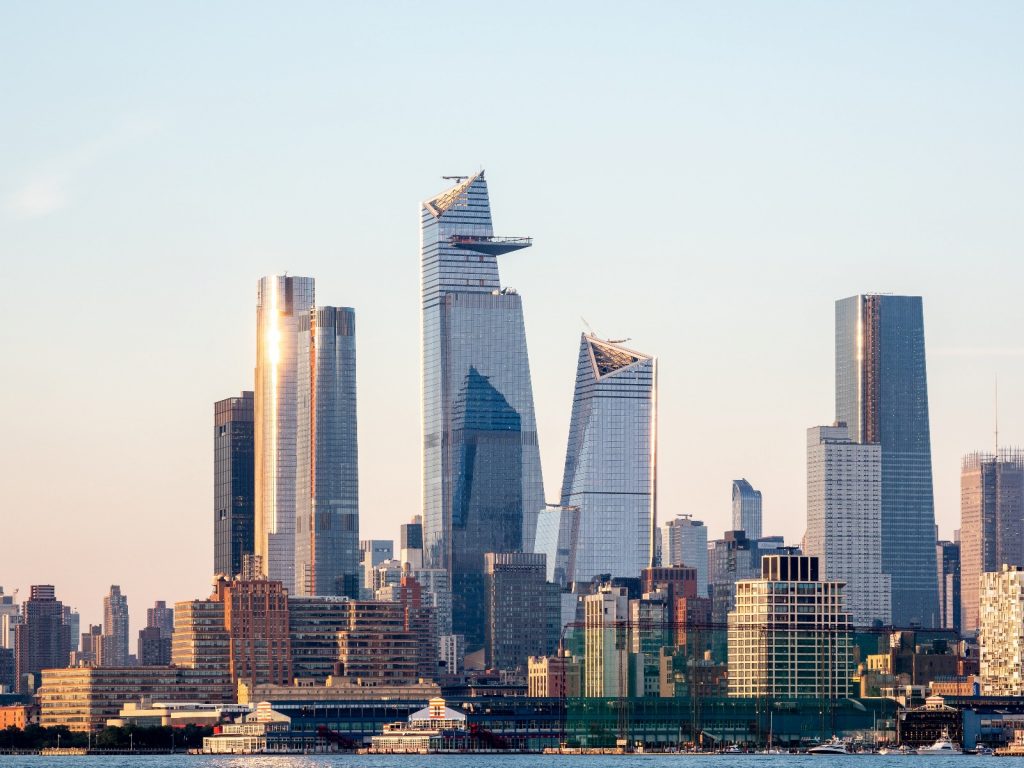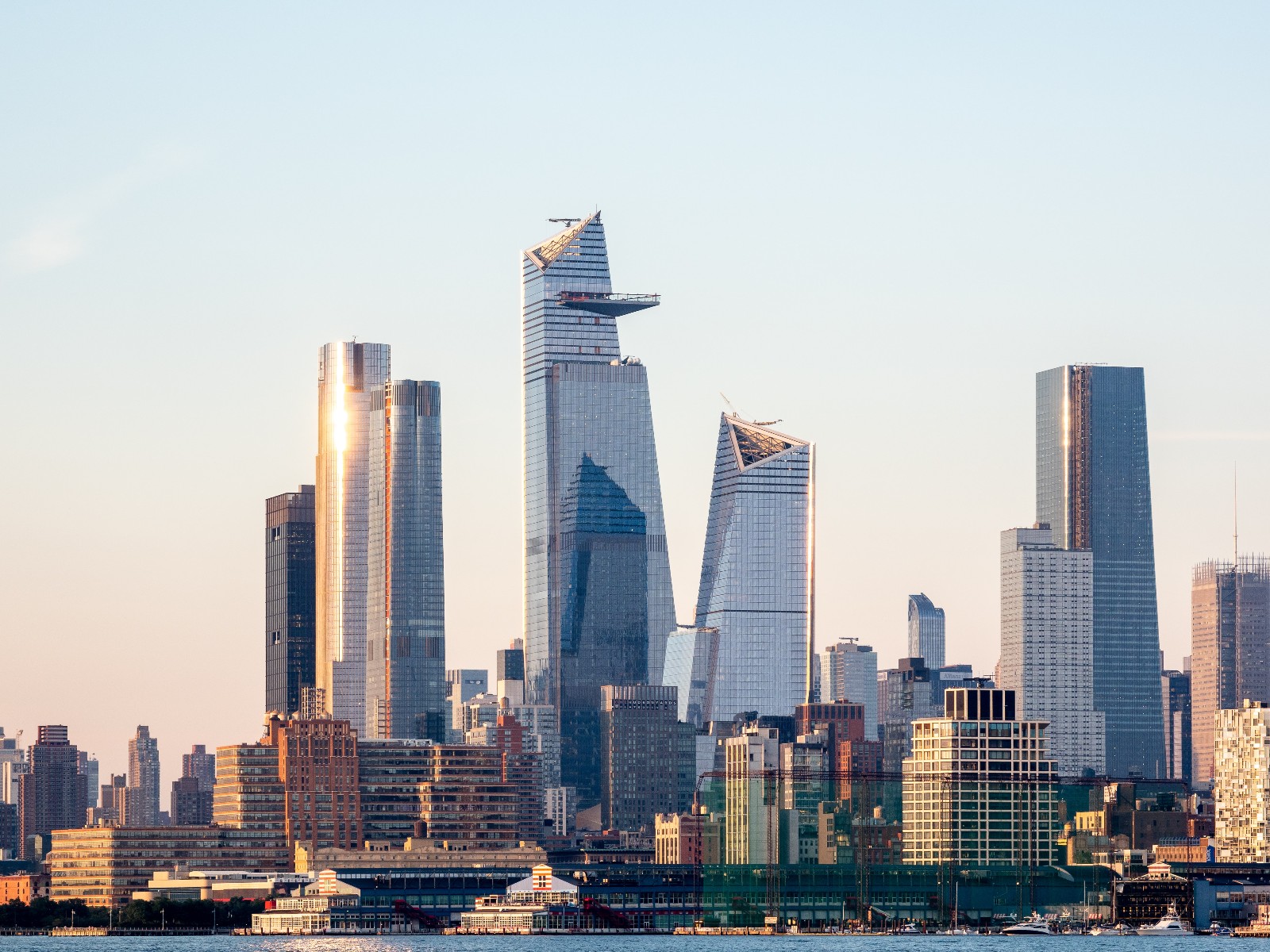 Designed to be a city-within-a-city, Hudson Yards has caused quite a stir since it opened its new subway stop in 2015. Since then, the district has grown to include skyscrapers, residences, restaurants, parks, and even a community arts center.
As the youngest neighborhood in New York City, Hudson Yards is still establishing an identity for itself. In doing so, it has transformed the west side of Manhattan, creating a space for locals and tourists to collectively celebrate culture and experience what the future of urban planning might look like. It's a new version of community and life in the city that you have to see to believe.
Read on for some of the best things to see and do when you're exploring Hudson Yards.
Background on Hudson Yards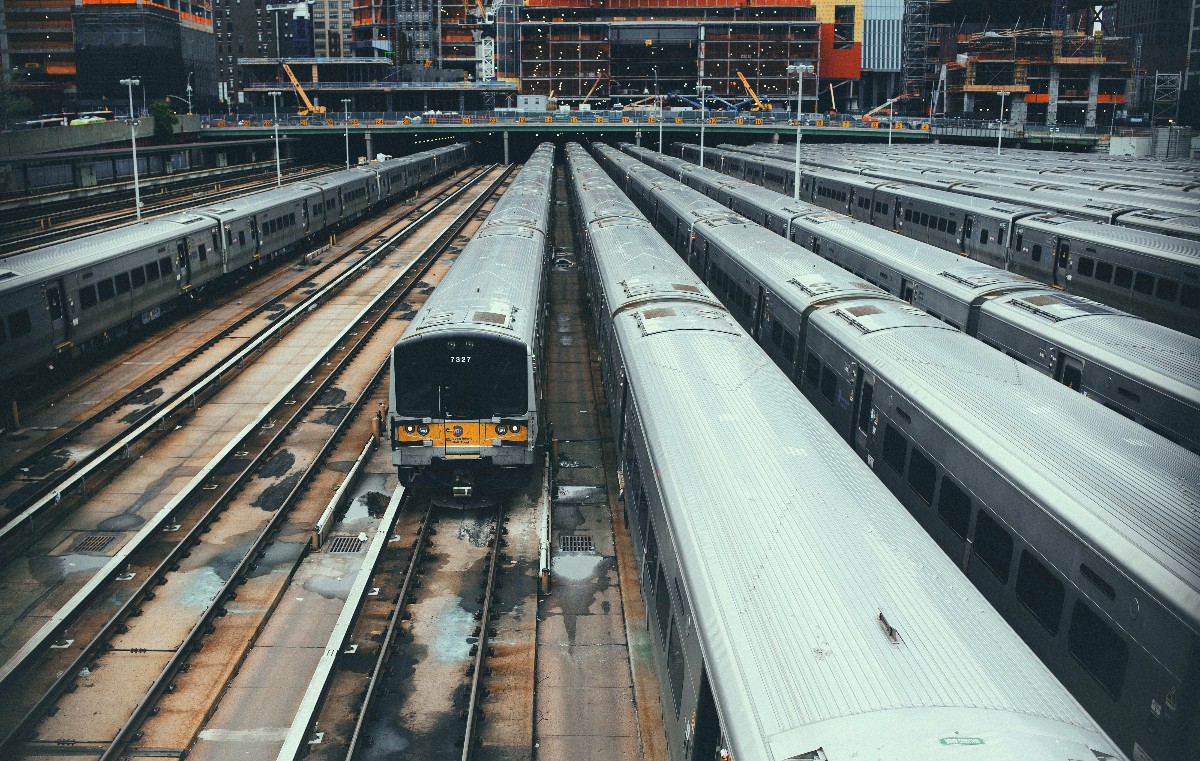 Hudson Yards gets its name from the train yard that it's built on. The west side of Manhattan has a very industrial past, stretching back to the warehouses and mills that used to pepper the Meatpacking District about 100 years ago. This specific area of the west side — approximately 34th Street and 11th Avenue — serves as a train depot for the Long Island Railroad.
Using mind-boggling engineering technology, Hudson Yards' developers have managed to build an entire neighborhood on top of the existing tracks, allowing the railyard to remain operational beneath.
Although still in its early stages, the idea is that Hudson Yards will help propel the New York City of today into the New York City of tomorrow. The neighborhood's design blends elements of sustainability and self-contained community principles. Theoretically, you wouldn't ever need to leave Hudson Yards, as the community has everything you need in one place: groceries, dining, art, park space, and shopping.
Vessel: An Interactive Sculpture at Hudson Yards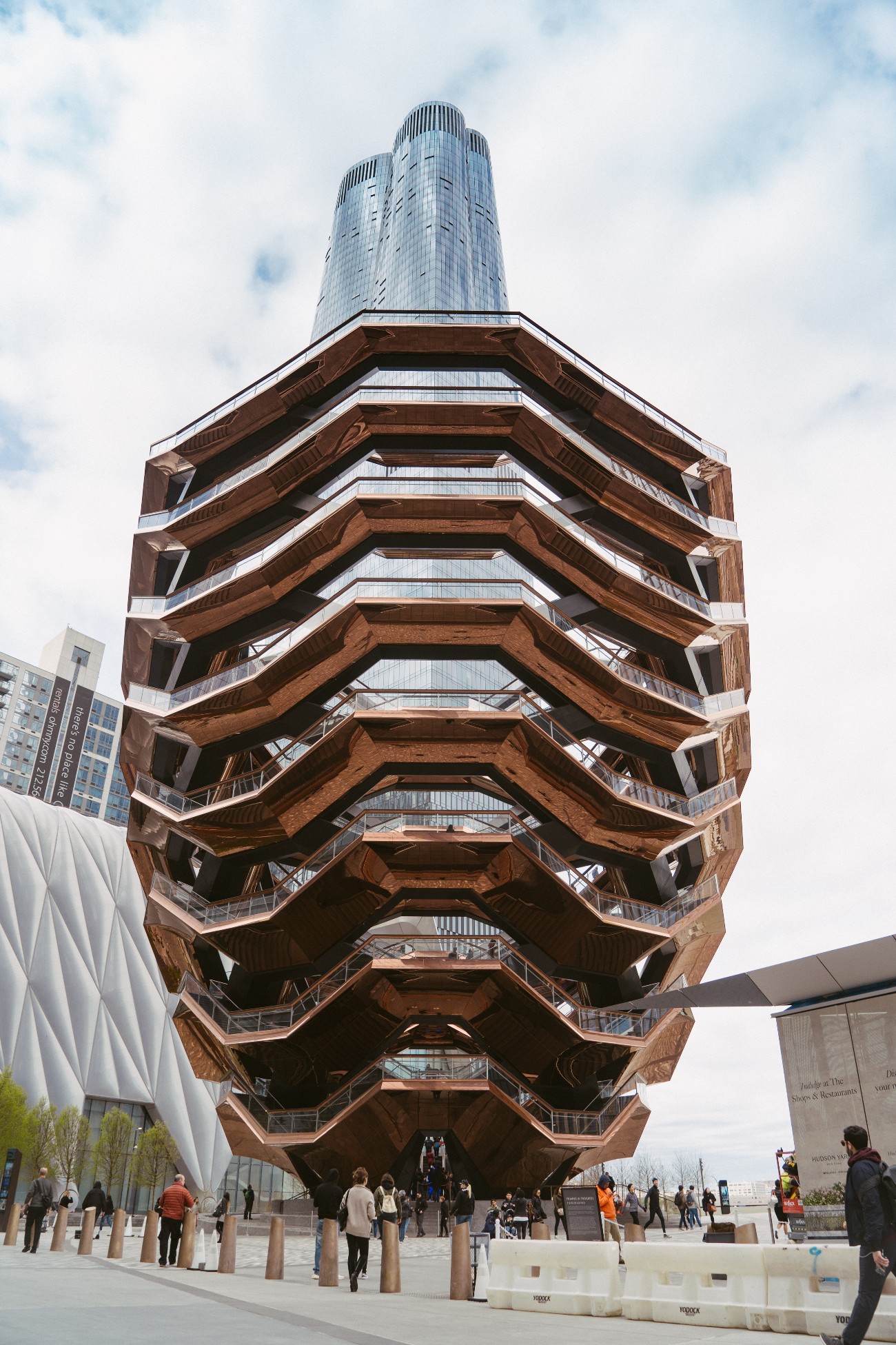 OK, so what is that thing? Simply put, Vessel is a public work of interactive art. It consists of connected stairways that spiral upwards in the shape of a honeycomb, allowing visitors to climb to various heights and angles that offer nearly infinite views of the city and surroundings.
It's free for a general admission ticket, and priority tickets are also available for $10.
The Edge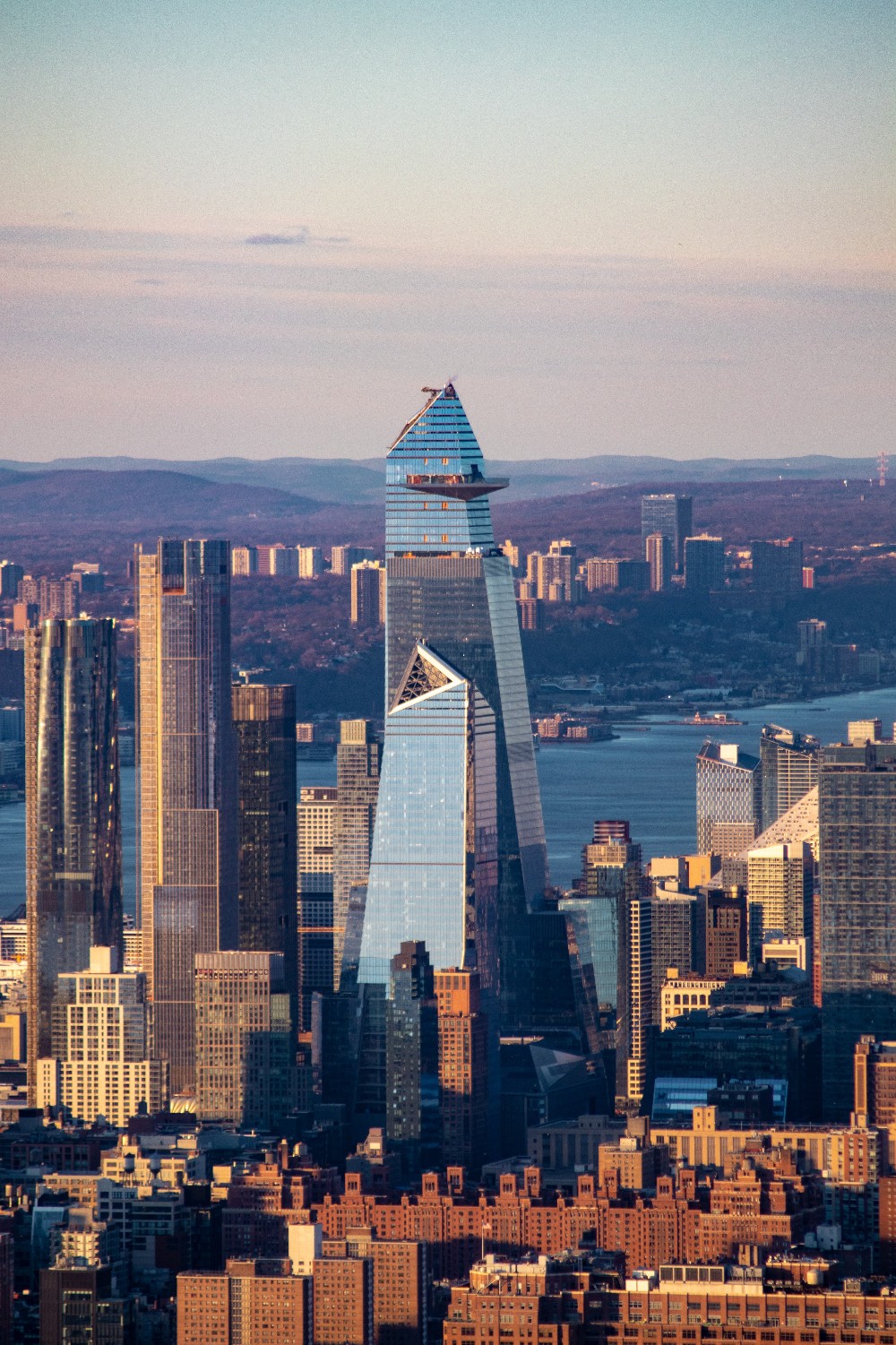 In the picture above, you may notice a cantilevered balcony casually hanging 100 stories above the ground. That's The Edge. At a height of more than 1,100 feet, it's the highest outdoor skydeck in the Western Hemisphere.
The Edge is essentially a skybridge floating in midair, allowing 360-degree views of New York City that extend into New Jersey and even Connecticut on a clear day. For a real bird's-eye view, visitors can walk across the glass floor that looks all the way down to the street below.
The Shed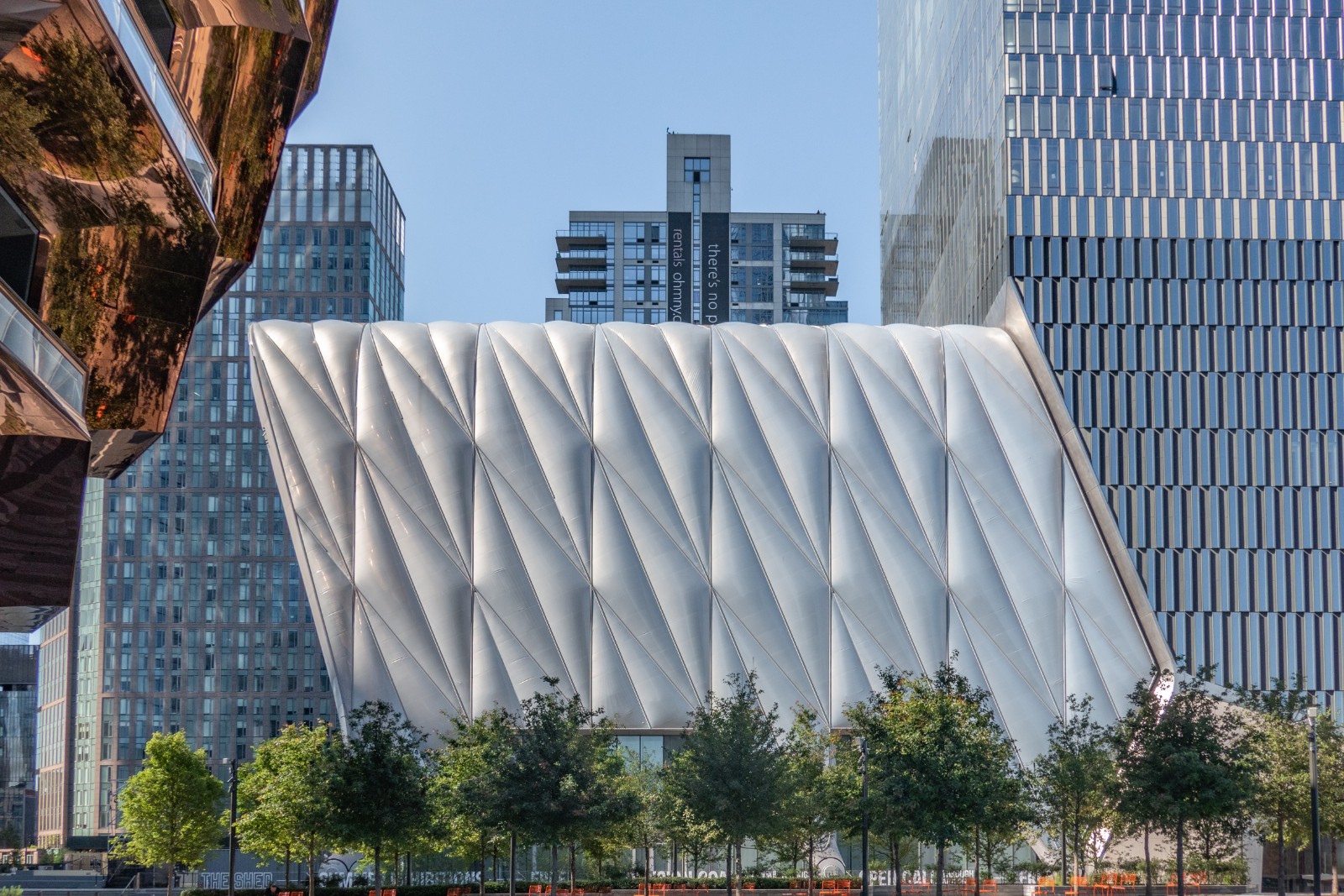 Opened in 2019, The Shed is one of the newest and most buzz-worthy performing arts centers to appear on the scene in New York City. What makes it different than, say, a Broadway theater, is that the space is entirely adaptable, and can shape-shift to accommodate a variety of performances ranging from theater and dance to installations, digital media, and music.
Mercado Little Spain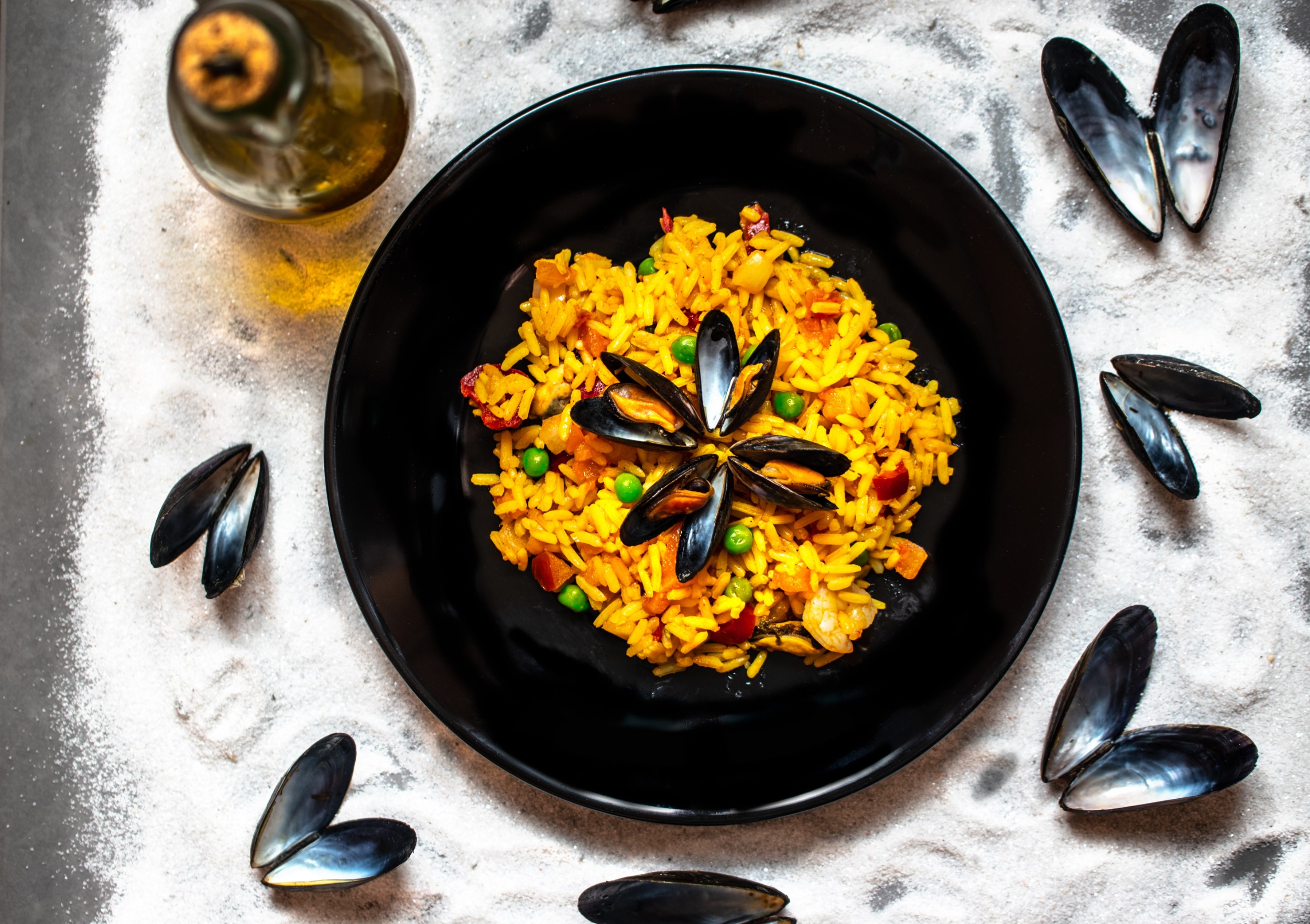 Mercado Little Spain isn't exactly a secret, but I rarely run into people who have been here before. Underneath the mall at Hudson Yards is an entire underground Spanish market, and it's one of the coolest and most unique dining experiences I've had in New York.
Mercado Little Spain is the creation of chef José Andrés, who has won Michelin stars and James Beard Awards and is widely credited for introducing tapas to the United States. Designed after the traditional mercados of his native Spain, it serves up classic Spanish tapas and small plates, including paella, croquettes, patatas bravas, and a robust cellar of wines.
The High Line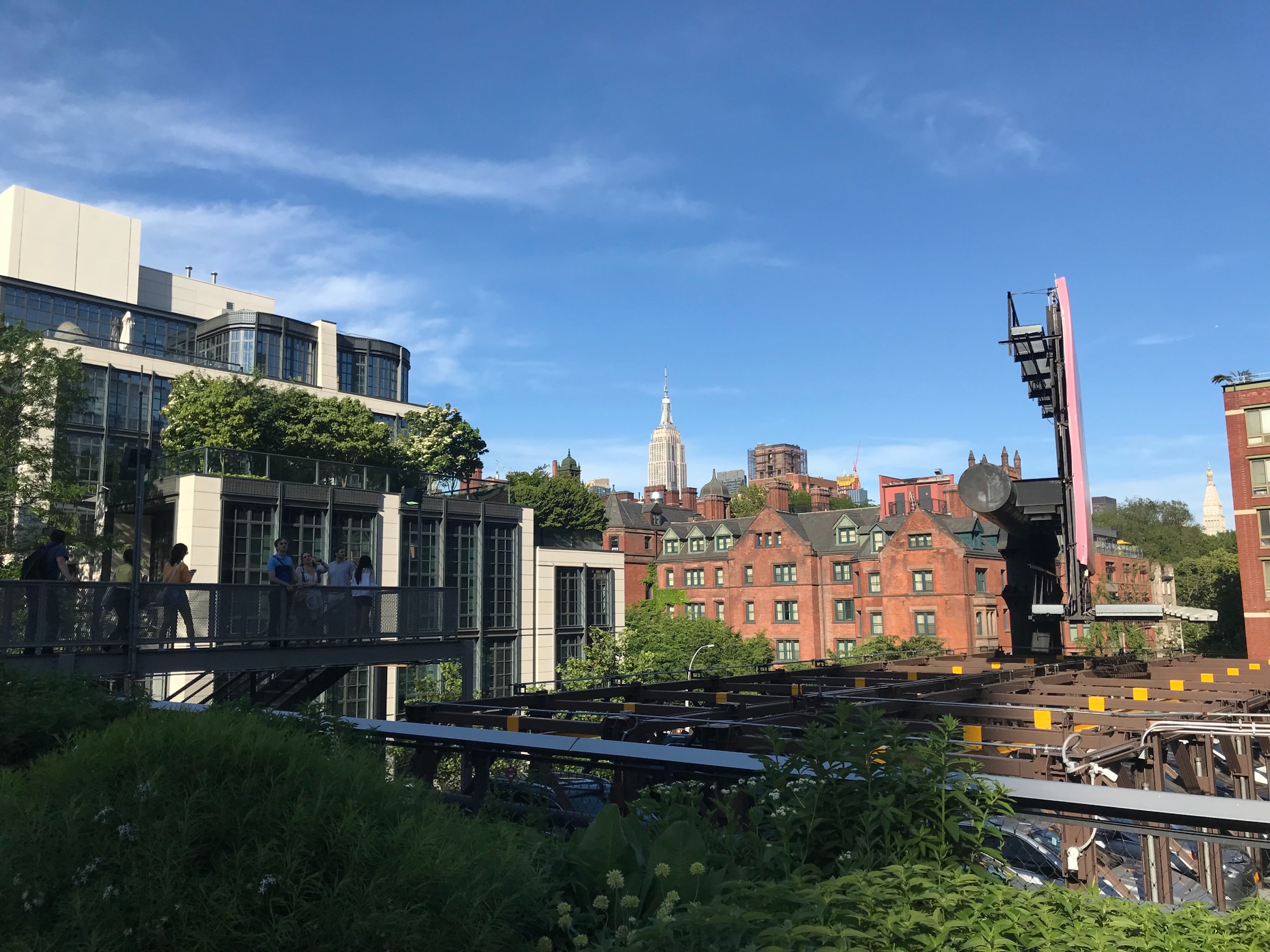 Hudson Yards is also the northern entrance (or exit, depending on where you start) to one of New York City's most popular parks: the High Line. Part city park and part urban garden, the High Line stretches about one and a half miles along the line of a historic elevated train track.
The High Line offers an experience of Chelsea and its surrounding neighborhoods that you can't get anywhere else. As you walk through buildings — literally through buildings — you can take in sights of the Hudson River, the Empire State Building, and the Meatpacking District that you simply can't see from street level. As you stroll, you can also sample delicious food along the way, admire public artworks, or maybe catch a pop-up performance.
Answers to Your Hudson Yards Questions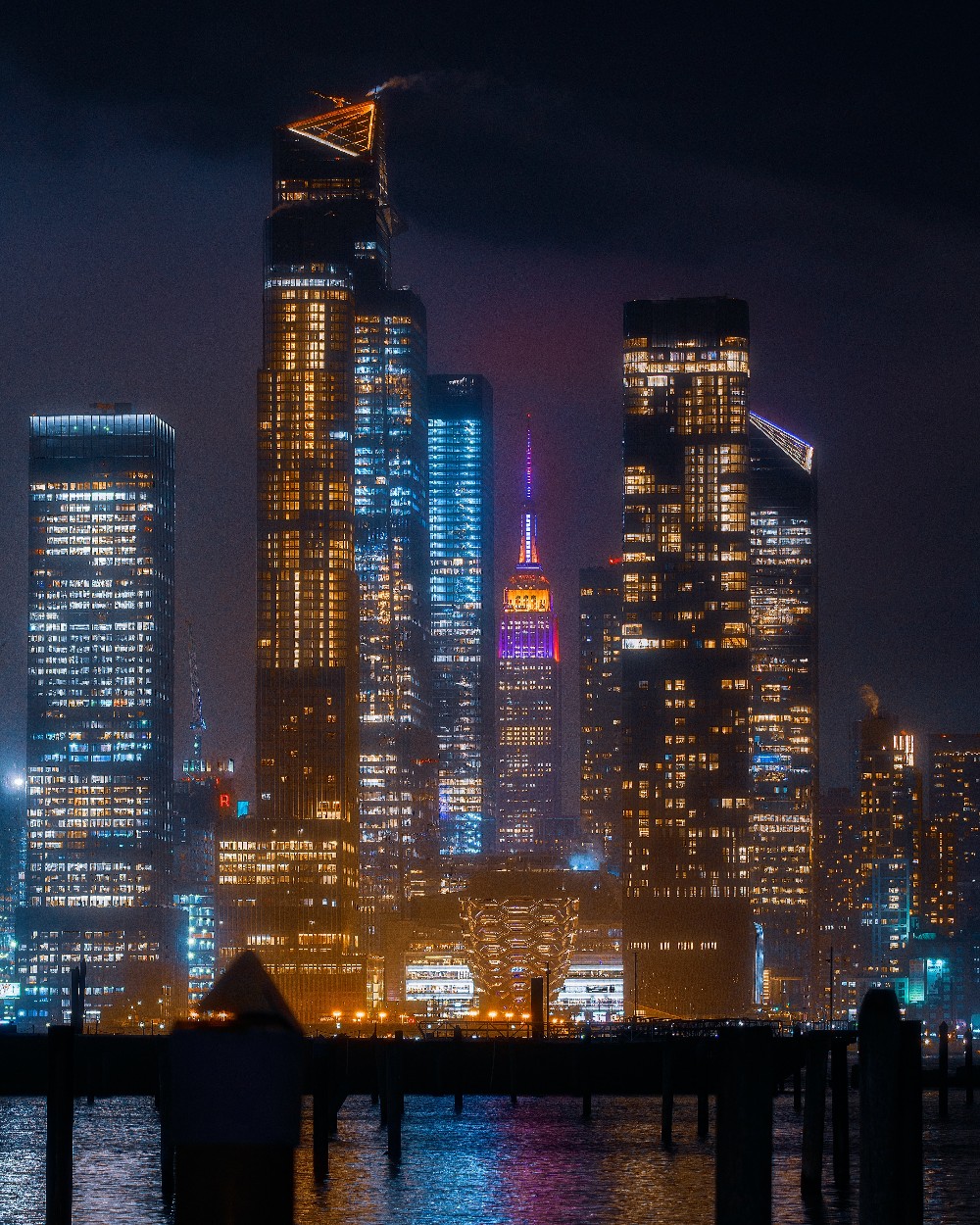 Where is Hudson Yards?
Hudson Yards occupies about 28 acres on the west side of Manhattan island, between 10th and 12th avenues and West 30th and West 34th streets. Nearby neighborhoods include Chelsea to the south, Midtown/the Garment District to the east, and Hell's Kitchen to the North.
The easiest way to get there is to hop on the 7 train (purple line) and ride it west to the Hudson Yards stop, where it terminates.
Is Hudson Yards open to the public?
While Hudson Yards does include things that require tickets, such as the Vessel, the Edge, and The Shed mentioned in this article, the grounds are completely free and open to the public to enjoy. Hudson Yards actually has about 14 acres of public parks and more than 100 shops to explore!
Windows to the Future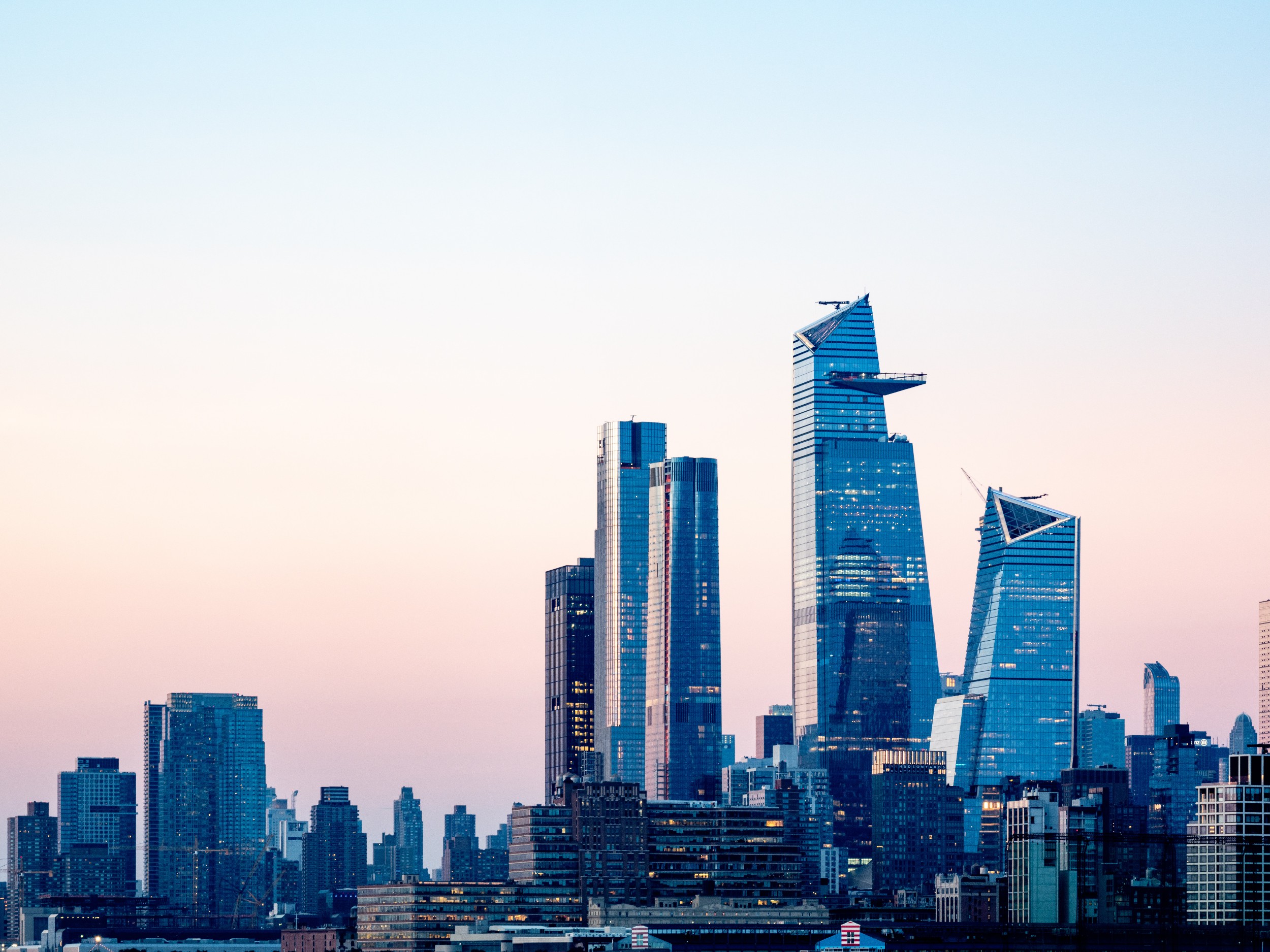 Hudson Yards hasn't been immune to critics and haters. In a 2019 New York Times architecture review, Michael Kimmelman actually called it "socialism for billionaires" and an "architectural petting zoo." As the largest private development in the United States, it was always sure to spark some controversy.
Many of the attractions and stores at Hudson Yards opened within the last year, as of this writing, meaning they are still working hard to make their first impressions on New York City and its residents.
But one thing is certain: Hudson Yards isn't going anywhere, and its influence on urban living is going to play out for us in real time. Who knows? We might be watching history unfold before our eyes as other cities begin to model neighborhoods after Hudson Yards. Whatever your feelings on architecture (or petting zoos), it's pretty amazing to walk through Hudson Yards and see what cities could look like a century from today.