Things to know before you visit the Empire State Building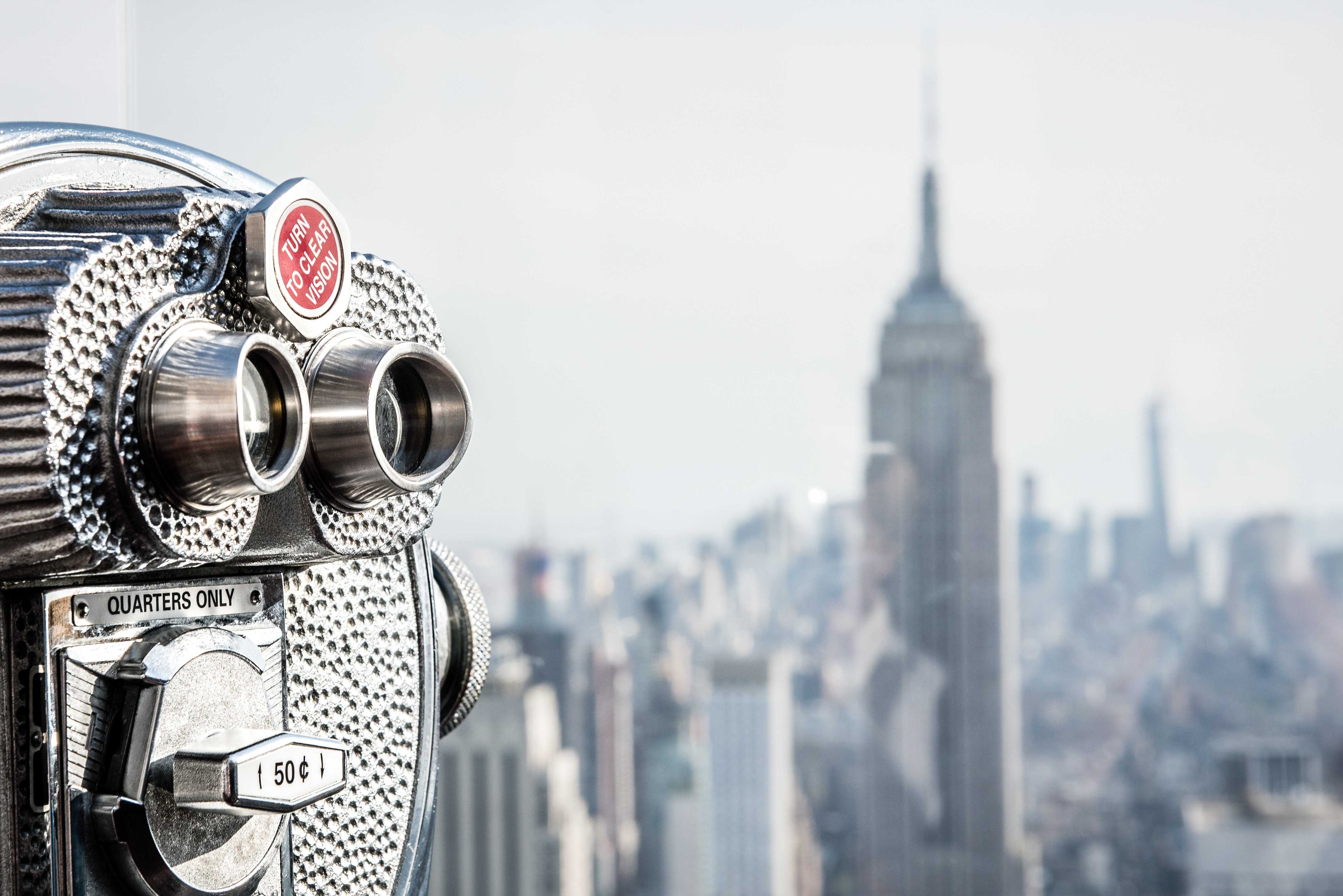 When people come to visit New York City, the Empire State building is usually on most visitors must do list. Everyone around the world is familiar with it and while most visitors are excited to see it, it's popularity brings a lot of big crowds and long lines, leading to many frustrations.
To ensure you have the best experience when you arrive, I've created a guide to give you insightful tips and tricks to help you avoid frustrations and offer recommendations I think you should pay attention to when you come here.
Where is it?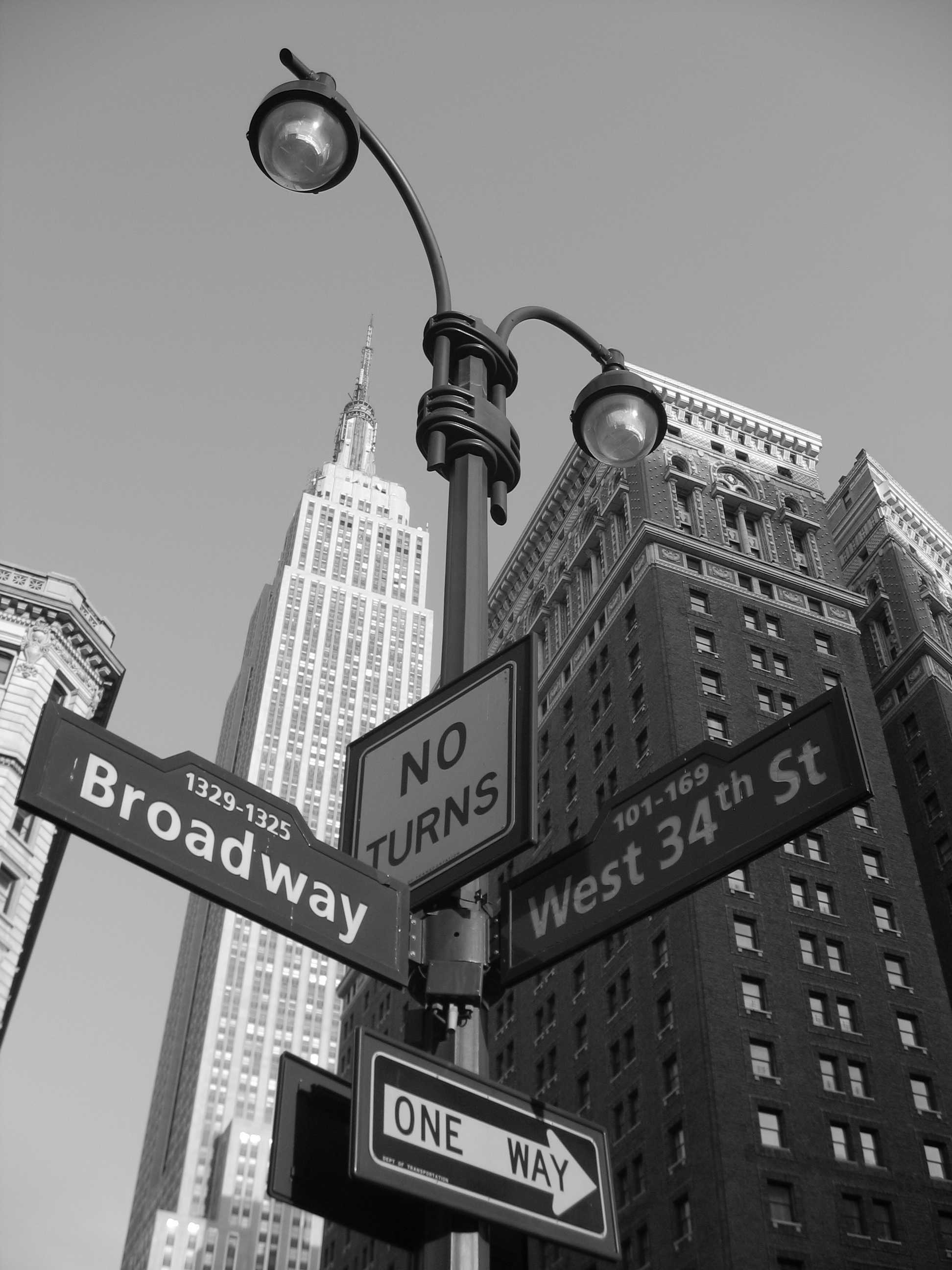 It's address is 20 W 34th St. 10001 right in the middle of Koreatown and a short distance from Times Square and many other top attractions.
To get there by subway, take the 1, 2 or 3 (red line) to 34th Street/Penn Station or B, D, F, M, N, Q or R trains to 34th Street/Herald Square and walk to the entrance on 5th Ave between 33rd and 34th Street.
---
Tip: Here's our guide to Ways to Travel NYC for all the best insight on how to get around the city.
---
Need to Know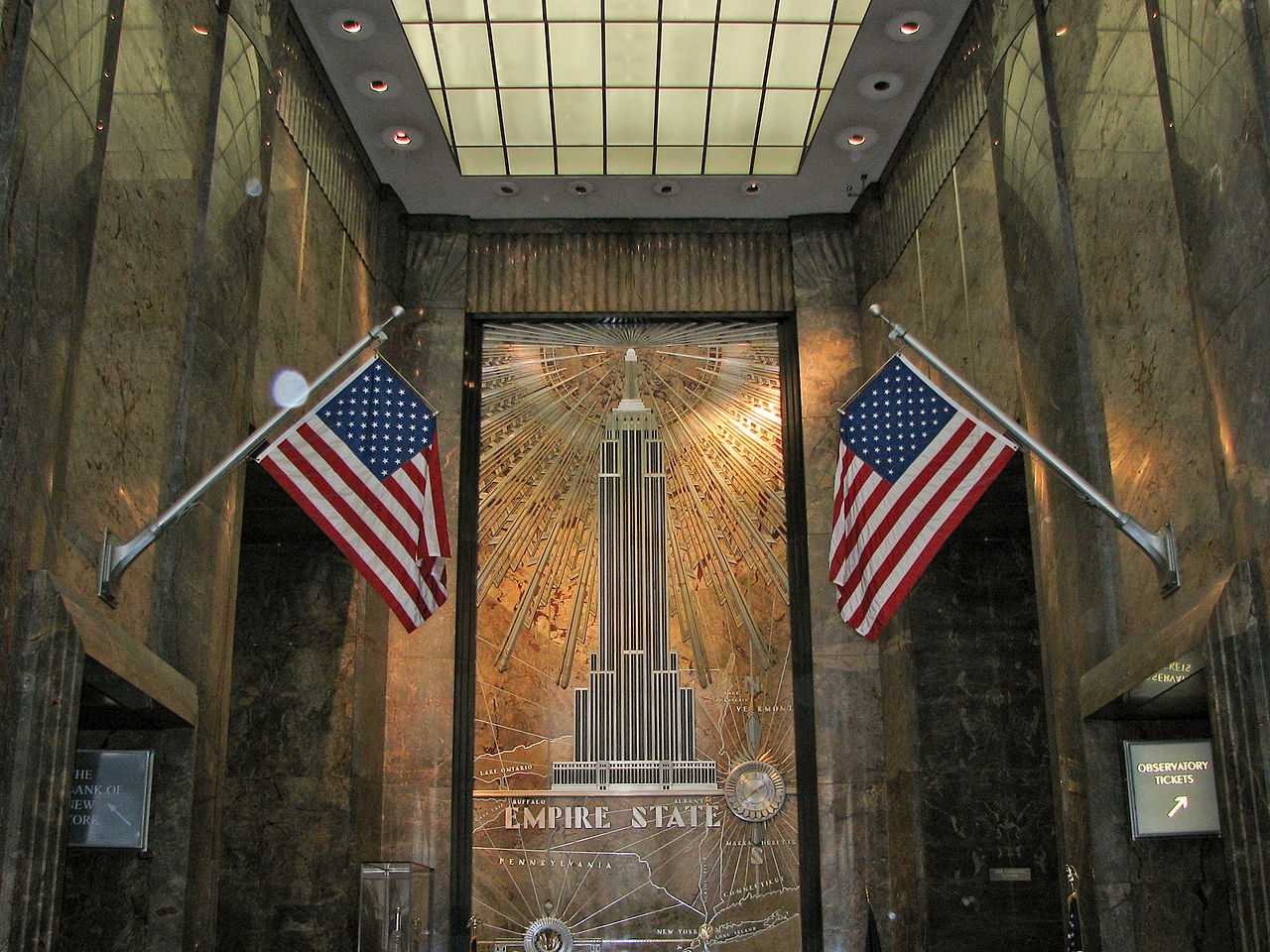 The Empire State Building is open 365 days a year from 8am to 2am with the last elevator going up at 1:15am.
You can purchase tickets that will allow you to go up to either the 86th floor or the 102nd floor observation deck. You can purchase them when you walk up, but to avoid waiting in an extra line, purchase your tickets online ahead of time. Tickets prices start at $36 Adult, $31 Child, $35 Senior.
Everyone will go through airport style security. (Make sure to use the restrooms on the second floor before getting to security or else you'll be waiting a long time before using one).
If you have any kids under the age of 6, they get in for free. Great way to save some money if you are coming as a family. If you bring a stroller, make sure you can fold it in order to enter the elevators.
---
Tip: Most visitors who come to NYC want to visit both the Empire State Building and the Statue of Liberty. Take a guided tour with a NYC Licensed tour guide and spend 4 exciting hours seeing the Statue of Liberty up close and also visiting Ellis Island on our Statue of Liberty and Ellis Island Tour.
---
If you hate waiting in line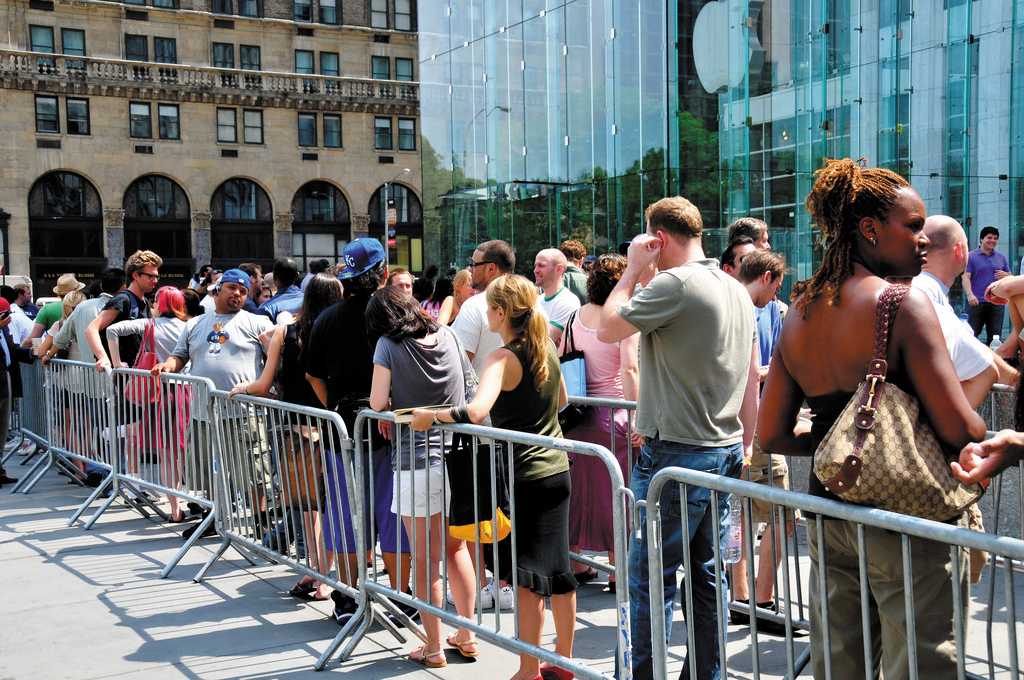 Go either really early such as at 8am or really late like at midnight, crowds tend to be thin by then. Also, avoid weekends and winter season is by far the least crowded season if you can bear the cold.
If you're too lazy to go at inconvenient hours, you can book the VIP pass option that allows you to skip all lines to get to the top. They cost starts at $69 per person for either adult, child or senior.
For those looking for more than just VIP access, you can book the Premium Experience and go on a 90 minute guided tour, the All Access Tour with access to their Celebrity Green Room or the Sunrise Experience which gives you priority entrance before the general public. All these packages allow you to skip the lines as well, but come at a much more expensive cost.
---
Tip: If you like to read about tips on how to spend your time at many major NYC attractions, make sure to visit our guide How to Spend 3 Days in NYC to learn about the ins and outs of getting the most of your time at each of these landmarks.
---
From the Ground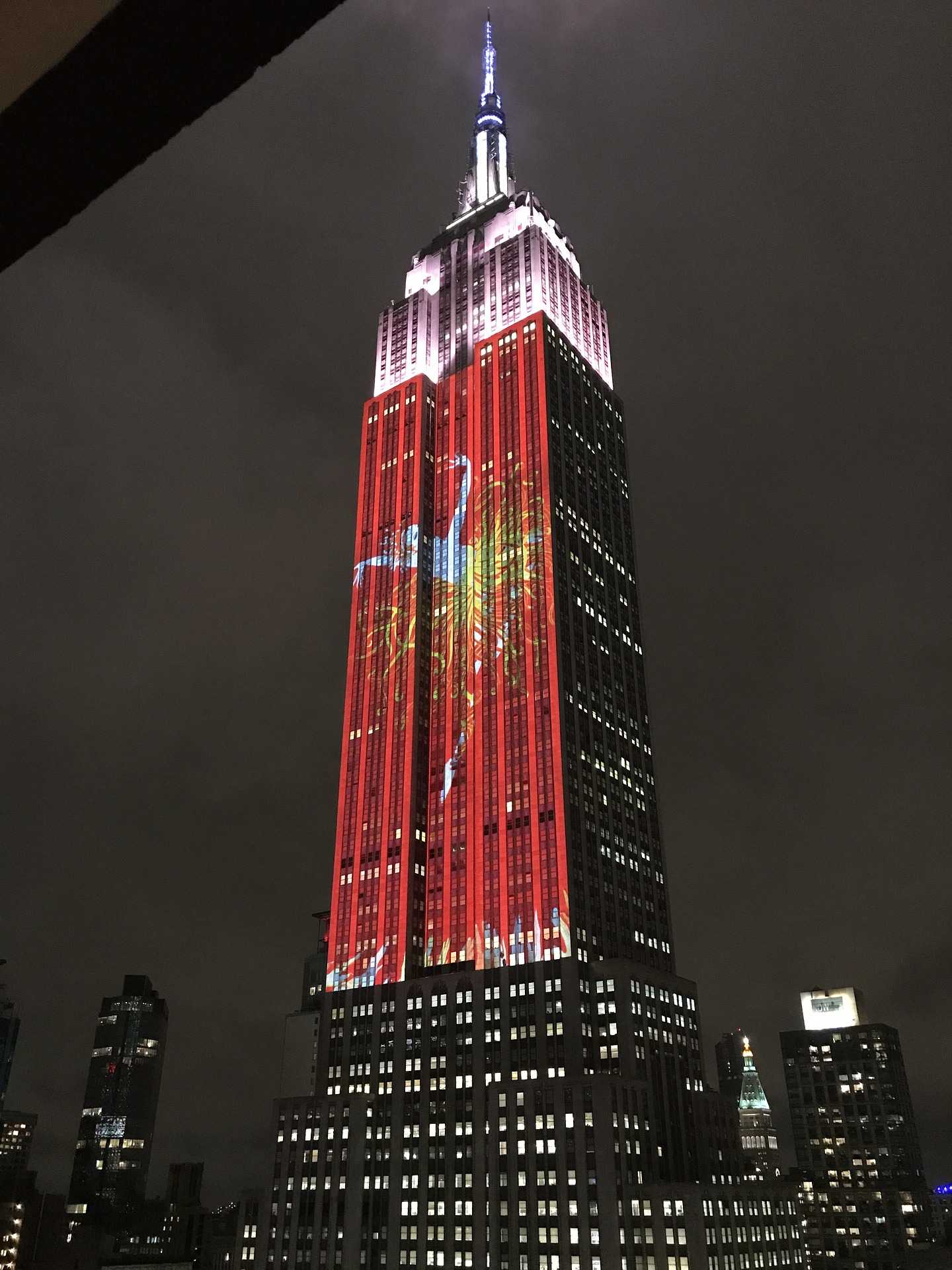 If you're afraid of heights or waiting in line, you can still enjoy excellent views of the building. There are ferry rides ($2.75, same as cost to ride the bus or subway) that you can take from lower Manhattan or from Brooklyn that will drop you off on the 34th street that provide excellent views of the Manhattan skyline with the Empire State Building in ideal position.
At night time, ESB is lit up with bright lights and can be seen in 16 million different colors that can change instantaneously. Often times, the colors will change regularly to celebrate various occasions throughout the year. They have a twitter page to help you discover what colors they'll be displaying that evening and what those colors will honor.
The 102nd Floor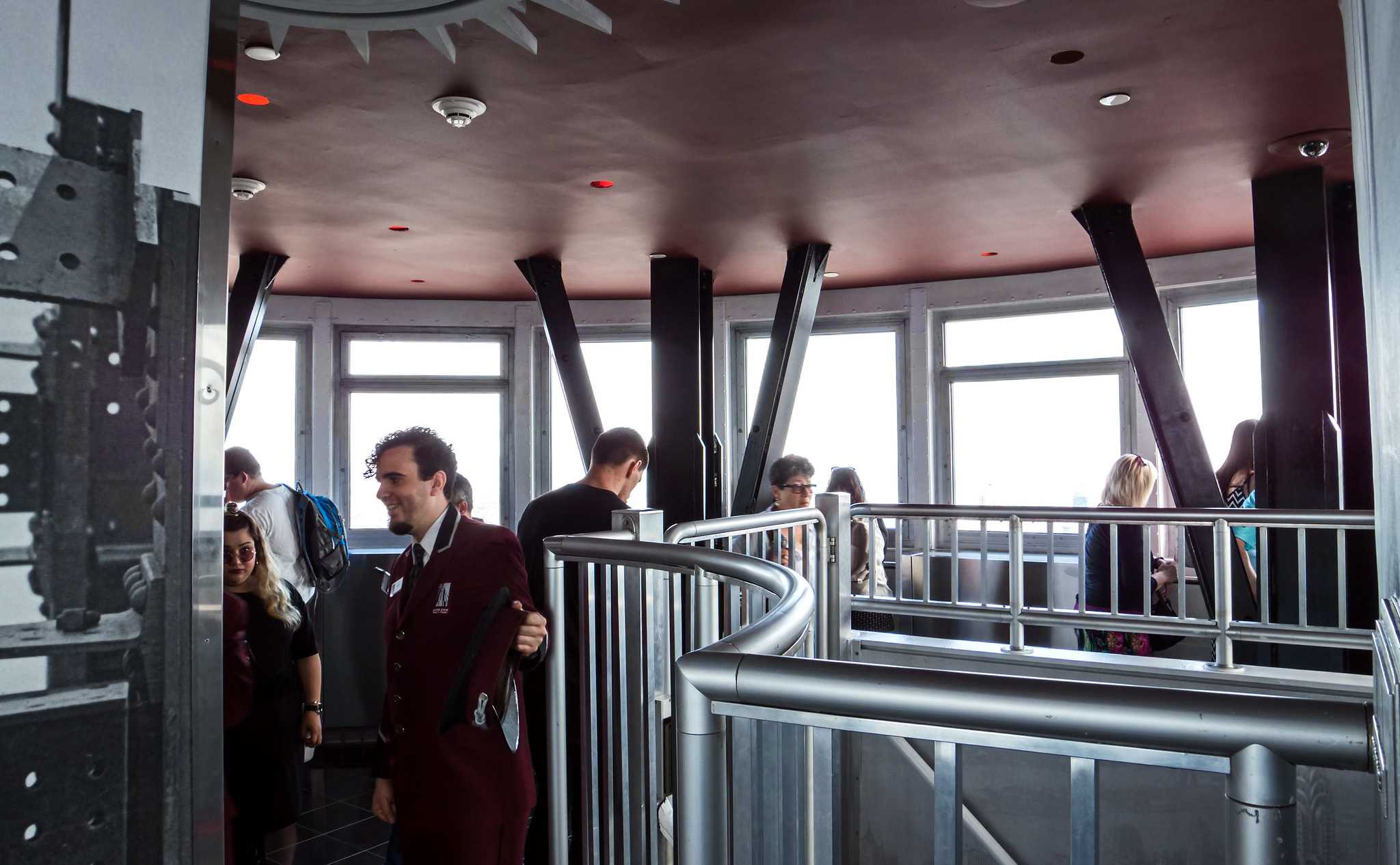 One of the biggest questions people ask is if spending the extra $20 to go up to the 102nd floor observatory is worth it. Most people find the view from the 86th floor to be spectacular, so therefore it must be even better 16 floors higher, right?
If you do any amount of research, whether it's on Tripadvisor, yelp or a simple google search, you'll discover most people say it's not worth it at all. For one, if you hate waiting in line like I do, you'll have to wait in another long line to enter an old, cramped elevator that can only fit a small number of people at a time.
When you finally get to the top, you'll be cramped even more in a small room enclosed with glass smother by other visitors trying to get the best view. Due to the glass being in the way, its reflection will cause unfavorable pictures to be taken.
On top of all this, the biggest complaint is that since you are so many floors up anyways, the view from the 102nd floor and the 86th floor looks pretty similar, so no real advantage to going to a higher elevation at all.
If you have a decision to make, you're better off just visiting the 86th floor, where you'll get fresh air, more space to move around and take better pictures.
The Secret 103rd Floor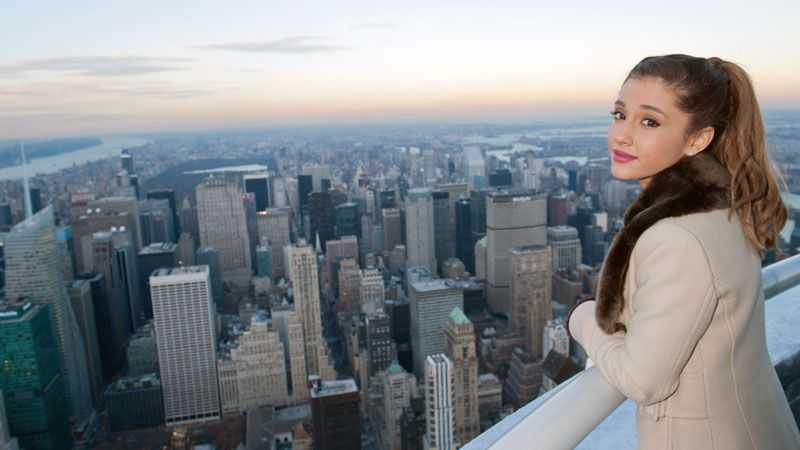 The 103rd Floor is one floor above the the official "Top Floor" accessible to the public. It has a balcony that is open to the air and protected by a small ledge and knee high railing.
The tiny balcony is reached by taking a series of elevators that move past the inner workings of the building with the final approach to the top going up a narrow steel metal stairway. Unfortunately, this floor is closed off to the public, however, celebrities like Taylor Swift, Ariana Grande and notable dignitaries have had the privilege of taking pictures up here.
Originally, this floor was supposed to be used as a mooring mast for airships, which was once considered the future for air travel.
If you want to take vertigo inducing photos in privacy at the highest floor, it appears you'll first need to put out some hit songs on the radio.
The 103rd floor is one of New York's most difficult to access hidden views.