Dos and Don'ts for Your Visit to the Statue of Liberty and Ellis Island: NYC Guide
Original article written by Rosanna Oh
The Statue of Liberty and Ellis Island are not only historic landmarks, but also part of the National Park Service. As such, visitors must go through security and be mindful of certain rules and regulations. Our list of dos and don'ts includes them and more!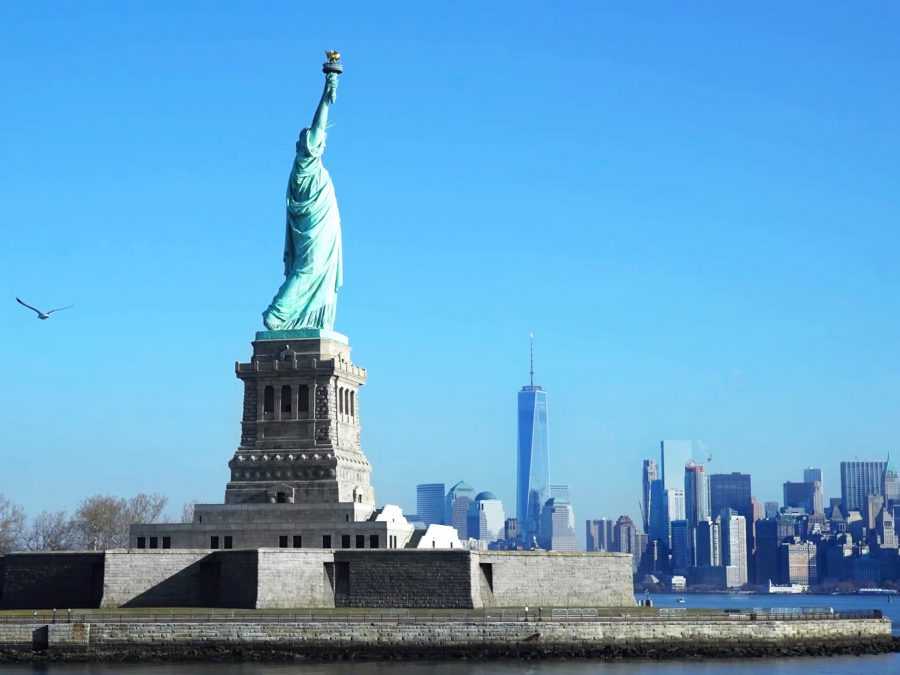 DO:
Bring your sunscreen. Summer temperatures in NYC can rise to the mid- to upper 90s, and you'll be under direct sunlight. However, be sure to bring a squeeze bottle rather than the nozzle spray type, as those will be confiscated at security.
Dress appropriately. When packing or heading out for the day of your visit, be prepared for all sorts of weather. Also keep in mind that you may be on your feet for hours and will be going back and forth both inside and outside.
Arrive early to buy/pick up your tickets or check in with your tour company. Always, always, ALWAYS budget ample time to travel in NYC, wherever and whenever you are leaving. There's Manhattan traffic to consider, and subway service can be inconsistent on weekends. There are also long lines at Castle Clinton that sometimes wrap around Battery Park as early as 7:45 am in the morning. 
Stay alert. Several tour companies, including ours, collect guests at Castle Clinton. Once you check in, make sure you stay with your tour guide.
Book your tickets for access to Lady Liberty's crown well in advance. For those of you who want to view Manhattan from the inside of the crown, I have good and bad news for you. The good: yes, it's possible. The bad: the waiting list is long. 6-9 months long. If that's not an option for you, consider buying tickets for pedestal access–you'll get a beautiful view of the city from there as well.
DO NOT:
Feed the animals. Pigeons and squirrels abound at Castle Clinton. Yes, they may be adorable, but for their health and safety (and yours, too), please do not feed them human food. Same goes for the geese on Liberty Island.
Bring weapons. The National Park Service's list mentions: "firearms, knives (including pocket knives and pen knives), mace (or pepper spray), any dangerous items, and any 'dual-use' items that could be dangerous."
Bring anything sharp with you. Again, refer to the National Park Service's list, which includes "Scissors, sharp instruments, and tools."
Bring any large packages or suitcases or bags. The National Park Service's list mentions: "LARGE packages, suitcases, carry-on luggage and other large parcels will not be permitted on the ferry systems or at Liberty and Ellis Islands." Lockers are available for $2 for guests after the first security checkpoint on Liberty Island, and should be able to fit a two-strap backpack.
Overbook yourself. With security being as intense as it is and the time spent waiting in line, many people end their visit much later than expected. Make sure to leave plenty of time to see everything without feeling rushed. At minimum, you should leave 2 hours for the Statue and 3 hours if you plan to visit Ellis Island as well.
Things to Remember
If you are unsure about whether to bring an item or not, it's better not to bring it. Getting held up by security is not fun, and can impact the quality and amount of time you spend at Liberty or Ellis Island.
If you must bring luggage/a large bag/packages with you because you'll be going straight to the airport after your visit, consider placing your items in storage for a fee. Here's a list of storage options throughout Manhattan. 
Millions of visitors go to the Statue of Liberty and Ellis Island for a meaningful experience. Many of our own guests visit to pay homage to the place where their family passed through as immigrants. Please be respectful to your fellow travelers.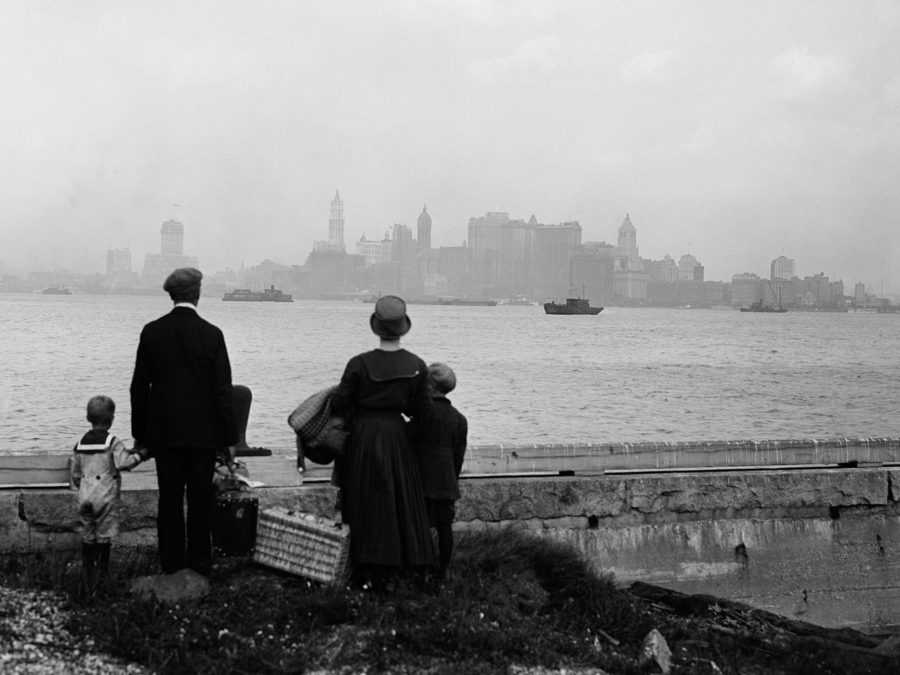 You can learn more about the Statue of Liberty and Ellis Island on one of our tours.