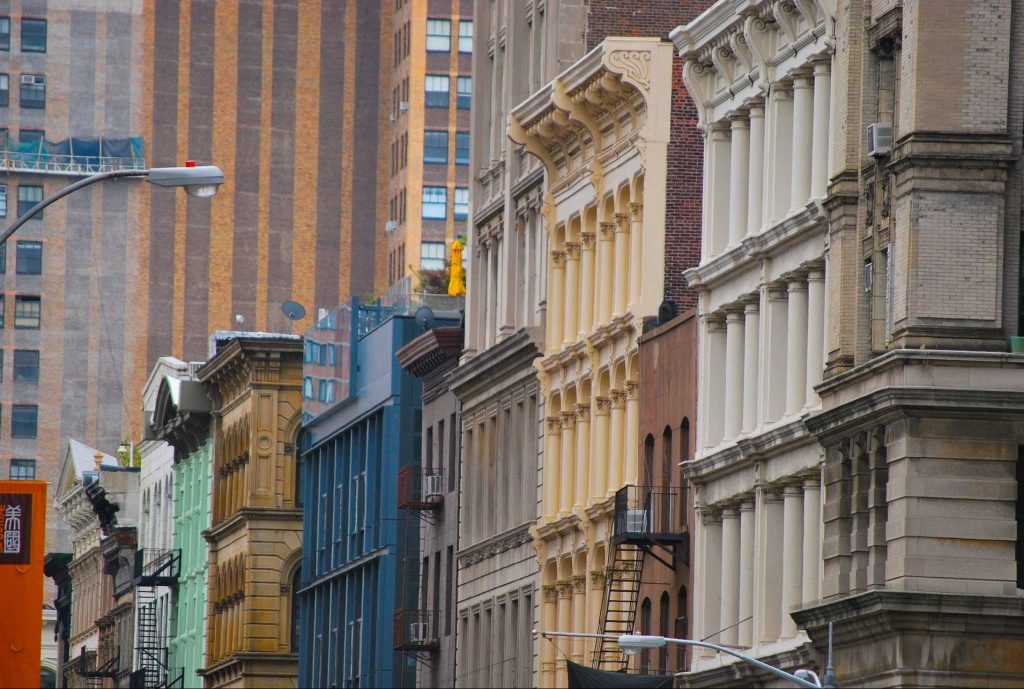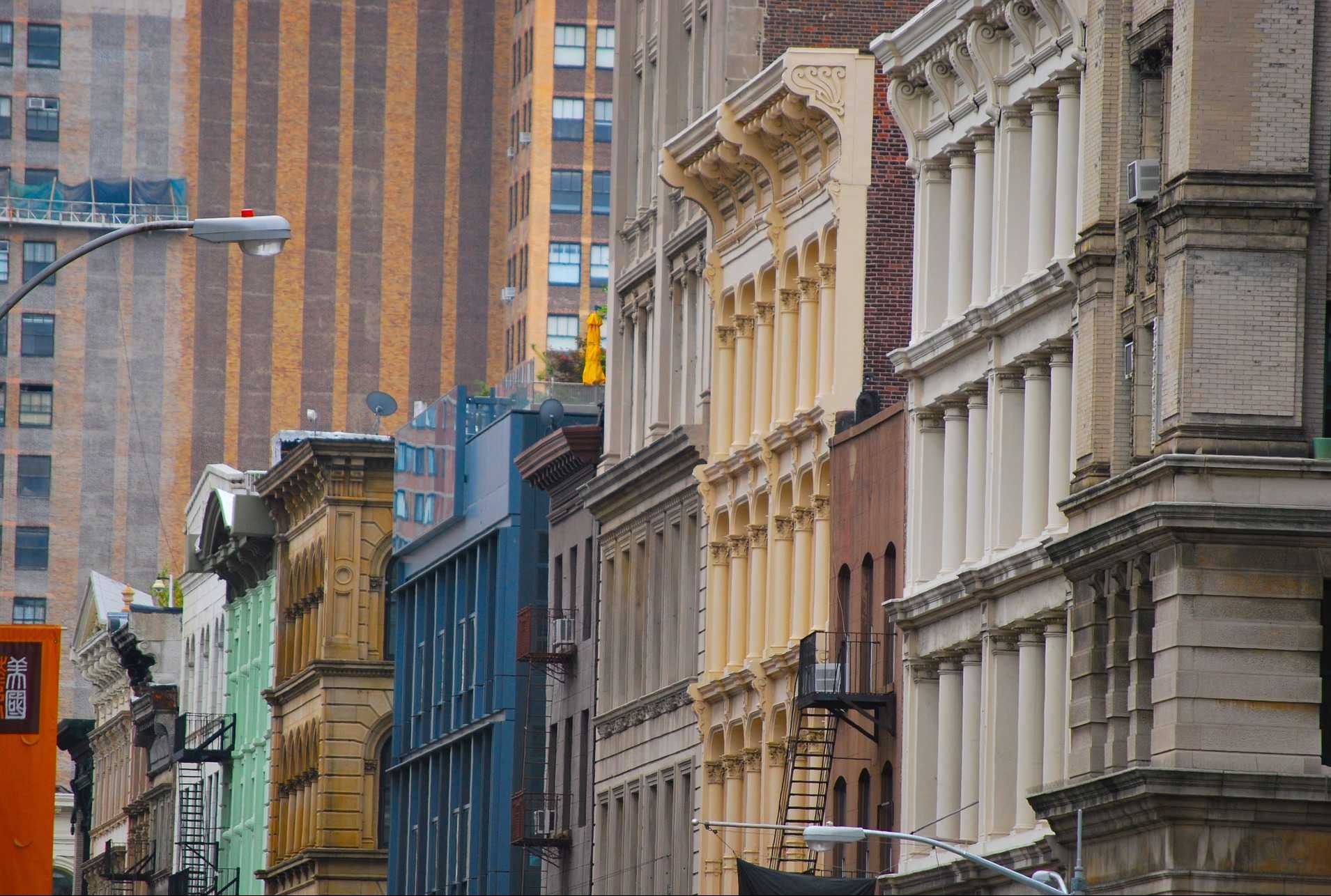 While SoHo might not be the first neighborhood you see in New York City, it's a great place to ease into exploring the history and character of the city. Those who are overwhelmed with all NYC has to offer can stroll through this charming neighborhood to take in a little bit of everything at your own pace.
During the day, SoHo draws visitors who marvel at its unique architecture and explore its many shops and galleries. There are plenty of museums, too.
At night, the bars and music venues are brimming with a mixed crowd of locals, college students, and tourists alike. And whenever you're hungry in SoHo, you're never far from New York City's famous food scene, including popular pizzerias.
What Is SoHo? A Reinvented Neighborhood
SoHo is short for "south of Houston Street." Today, the neighborhood is famous for its upscale boutiques, artists, and cast-iron architecture. But in the mid-1900s, SoHo was known for its factories and industries, earning it the nickname "Hell's Hundred Acres."
Then in the 1960s, artists took an interest in the neighborhood. High ceilings and affordable rent made the abandoned buildings attractive real estate. Over time, artists made them into lofts and galleries that put SoHo on the map in the public eye — why I'm talking to you about this neighborhood now. Eventually, real estate developers converted the old buildings into residential lofts. Soon, businesses small and large flocked to SoHo to set up shop.
For the Foodies: What to Eat in SoHo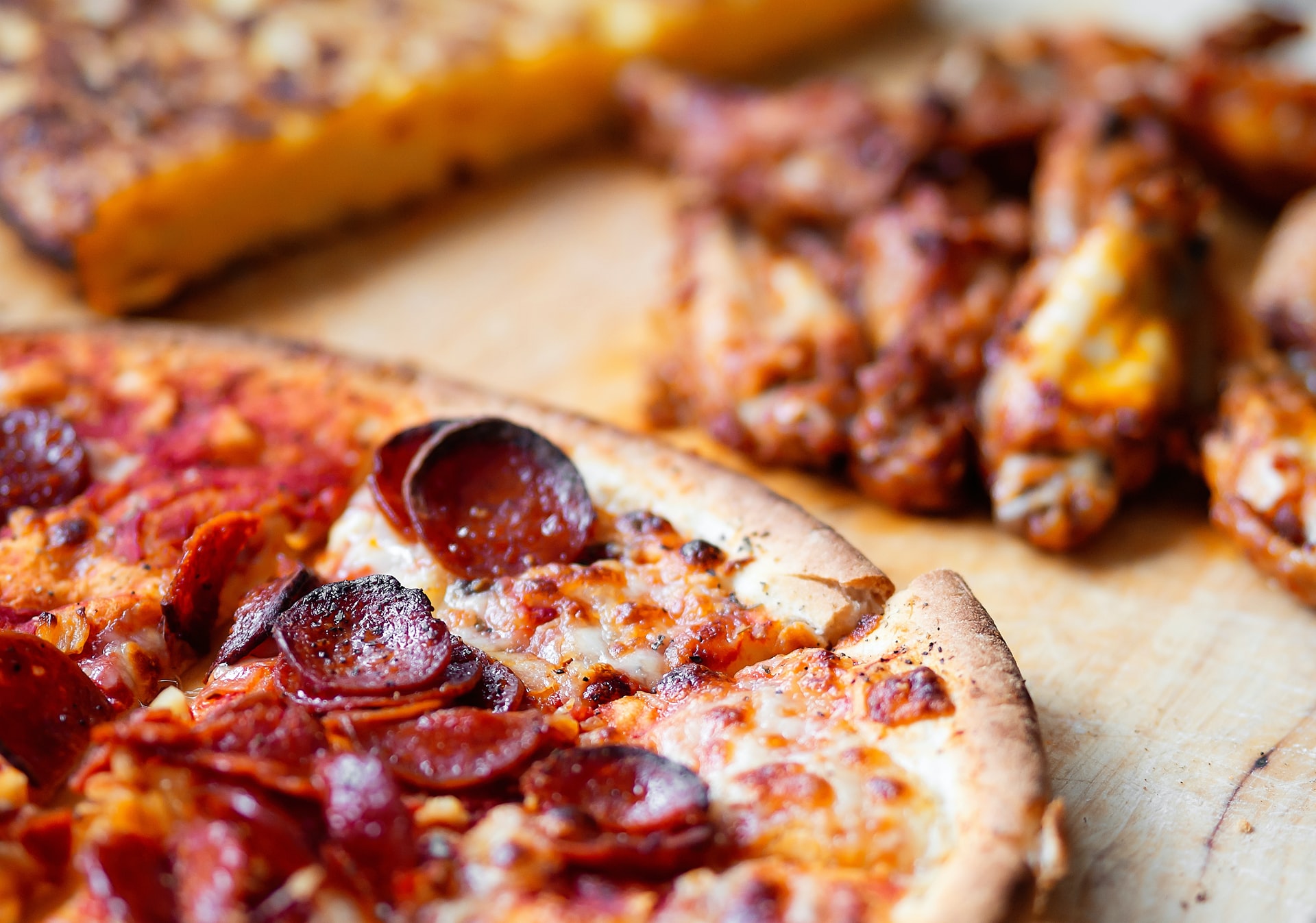 As you tour the neighborhood, you'll get hungry. Luckily, you're in the right place.
SoHo is a great area for high-end dining like an indulgent weekend brunch. Around lunchtime, you're sure to find chic cafes serving American, Mediterranean and Japanese bites. At night, you may want to make a pit stop at a bar for an appetizer and drink on your way to a live music or comedy show nearby.
The area also has plenty of pizzerias ideal for casual and daytime dates. While the classic NYC pizzerias are just a dash away in NoLita (the neighborhood north of Little Italy known for pizzerias), don't miss the pies chefs serve at SoHo's Italian eateries. You can even find unique stops like Emmett's for any Chicagoans or contrarians on the hunt for deep dish pizza in NYC.
For dinner, feel free to go fancy. If you're on the hunt for somewhere to celebrate a special occasion in NYC, a restaurant in SoHo is a good choice. If you're really looking to impress, prepare to splurge. Reserve your spot at one of the finer restaurants, like the pricey but delicious Balthazar, well in advance.
Hitting the Streets of SoHo in NYC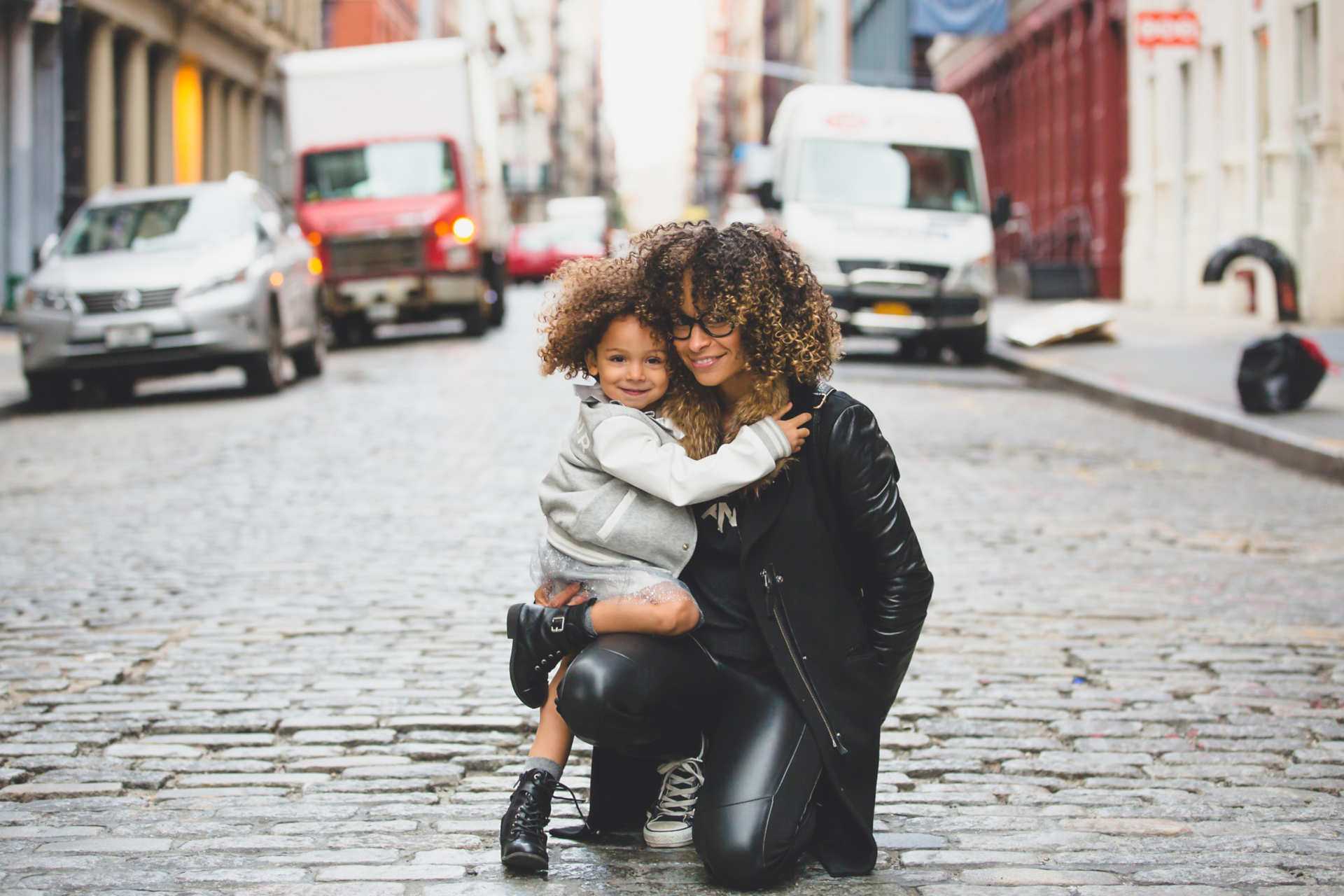 Look down when you're walking. The streets of SoHo are unique in that some are paved with Belgian blocks, which are often mistaken for cobblestone. While New York City paved most of its streets with asphalt to accommodate cars and buses, some streets such as Mercer and Green, were repaved with Belgian blocks to refresh the neighborhood with elegance.
As you walk along these streets, you can catch a glimpse of the past in SoHo's famous cast-iron architecture, much of which was built in the mid-1800s. This American innovation was a more cost-effective alternative to brick or stone facades and featured French- and Italian-style designs that gave old buildings a makeover. Many of those buildings still stand today, often home to the boutiques, shops, and galleries that line the streets of SoHo.
Is SoHo New York City expensive?
SoHo certainly has plenty of designer boutiques and fancy restaurants, but you don't have to drop a dime just to wander the streets and take in the sights. If you do want to do some shopping — even just window shopping — SoHo is a prime destination.
There's a mix of local boutiques and familiar outlets sure to impress serious shoppers. And if you just need to pick up a souvenir, maybe something a little unusual, there are plenty of shops for that as well.
The Art of SoHo in NYC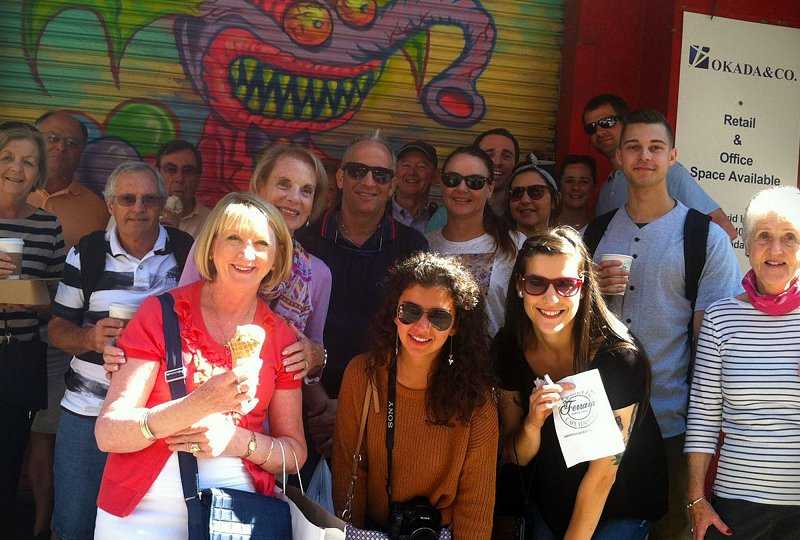 The loft-style galleries are one of SoHo's most famous features, but you won't necessarily stumble into them. It's best to map out any galleries of interest in advance to know how to enter and if you need an appointment. Don't be surprised if you find yourself going up an elevator to see the work of some of NYC's up-and-coming contemporary artists.
As you walk along the streets of SoHo, be sure to have cameras ready for the vibrant street art, whether it's hidden gems of graffiti in the nooks and crannies of old buildings or the larger-than-life murals that are sure to catch your attention. Both tourists and locals love to stroll around SoHo for photoshoots — you might even run into your favorite Instagram influencers!
Museum lovers should check out the New York City Fire Museum, honoring the FDNY firefighters who gave their lives during 9/11. Admission is relatively inexpensive compared to other museums in NYC. The museum is housed in a renovated fire station that's over 100 years old and showcases firefighting equipment and innovations from past and present.
Another great option, the Museum of Chinese in America, originally the New York Chinatown History Project, brings over a century of Chinese-American history and perspective to life. It's a great stop before exploring the nearby Chinatown.
Where to Take Kids in SoHo
Any of the above museums are great places to take the family in SoHo, but it's also worth mentioning that SoHo is home to the Children's Museum of the Arts, where children can not only learn about art but also create it.
And if the walking around sites and the streets hasn't worn them out, you can burn off extra energy at Hudson River Park nearby. Locals love it for biking, walking, and even playing soccer right by the water.
Or for a different kind of museum experience, you might try the Museum of Ice Cream. Its focus on play and creativity plus its Instagrammable backdrops makes it a great place for younger children as well as teens and tweens.
The Verdict: Don't Miss SoHo
SoHo is one of New York City's most iconic neighborhoods, and given all there is to do in and around the neighborhood, you'll want to be sure to include it on your itinerary.
Since SoHo isn't far from Little Italy and Chinatown, many visitors find it convenient to visit all three neighborhoods together. A neighborhood tour can cover 2-3 miles in just a couple hours, including a few breaks so the pace is pleasant.
It might be tempting to think you could take in SoHo at a glance on your way to other attractions, like the World Trade Center Memorial or Statue of Liberty. But there's so much more the SoHo neighborhood has to offer. Don't rush it. If you can't squeeze SoHo in on your next trip, it's a neighborhood worth coming back for.