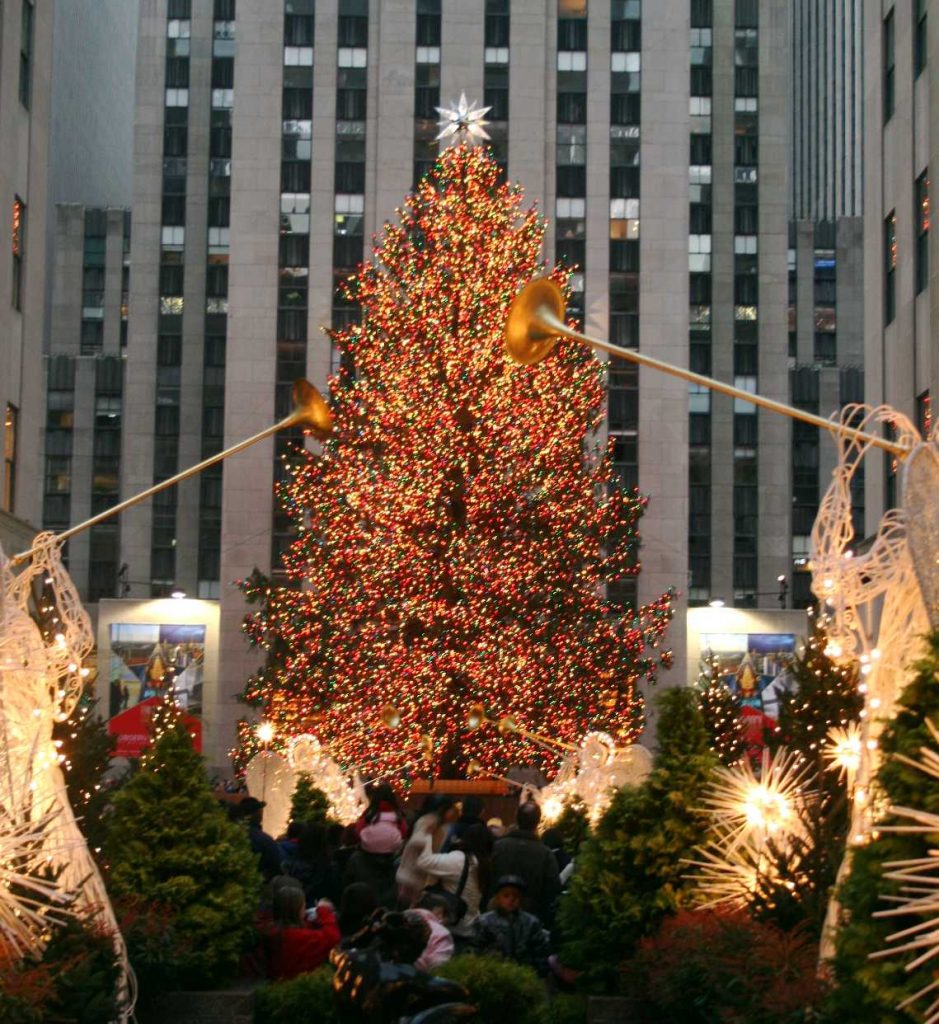 Lighting a Rockefeller Center Christmas Tree has been a tradition for almost 100 years. These are the (not so) humble beginnings of the NYC event of the holidays!
For us to trace the history of the Rockefeller Center Christmas Tree, we must first look back to the Center's founder.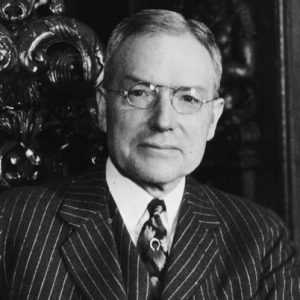 John D Rockefeller Jr.
Before the Rockefeller Center Christmas Tree, there was John D Rockefeller Jr. As a financier and philanthropist, Rockefeller was quite successful. After graduating college, he joined his father's oil business in 1897. It was at this time that he decided to make NYC his home office. Despite some controversies and a blow from the stock market crash of the late 1920's, John D held strong. He set his sights on a particular plot of land in uptown Manhattan to bring New York further into the 20th Century.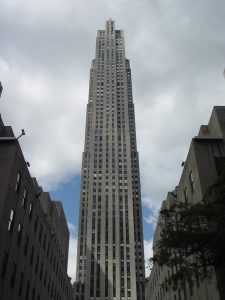 Rockefeller Center
Originally conceived as a space for a new Metropolitan Opera House, Rockefeller Center became so much more. Due to his partners backing out after the stock market crash, John D Rockefeller was forced to finance the entire project on his own. The Center then became home to up to fourteen different buildings including Radio City Music Hall, a home for Rockefeller's own company Sinclair Oil and even a home base for British Intelligence during WWII!
However, it wasn't long after the initial construction that the first Rockefeller Center Christmas Tree would make it's appearance.
The Tree
The first tree was put up and decorated on December 24th, 1931. It was done so by construction workers who were there to build the Center itself. On this night, decorations were as simple as cranberries, paper and tin cans. In 1933, the lighting of the Rockefeller Center Christmas Tree became an annual tradition and grows more and more extravagant as the years go on. The tree of choice for over 50 years has been the Norway Spruce. In 1999 the largest tree so far was used, standing at a whopping 100 feet!
A Celebration!
These days, the lighting of the Rockefeller Center Christmas Tree is an extremely popular event. Not only do millions of people come from all over the world to see it, the ceremony itself is now streamed on TV and various social media outlets. What was once a humble way for construction workers to celebrate the holidays has become a night of live music and countless celebrities. Like CeeLo Green and the Muppets!
This year Neil Diamond, Sarah McLachlin, Dolly Parton and Josh Groban will be among the performers and they will all be joined by the famous Radio City Rockettes!
Despite the possibility of rain, millions are expected to come out on November 30th to watch the tree be lit. Will you be among them? If so, you should check out New York Tour 1 and the neighborhood tours we offer! Join us and make your own holiday traditions!