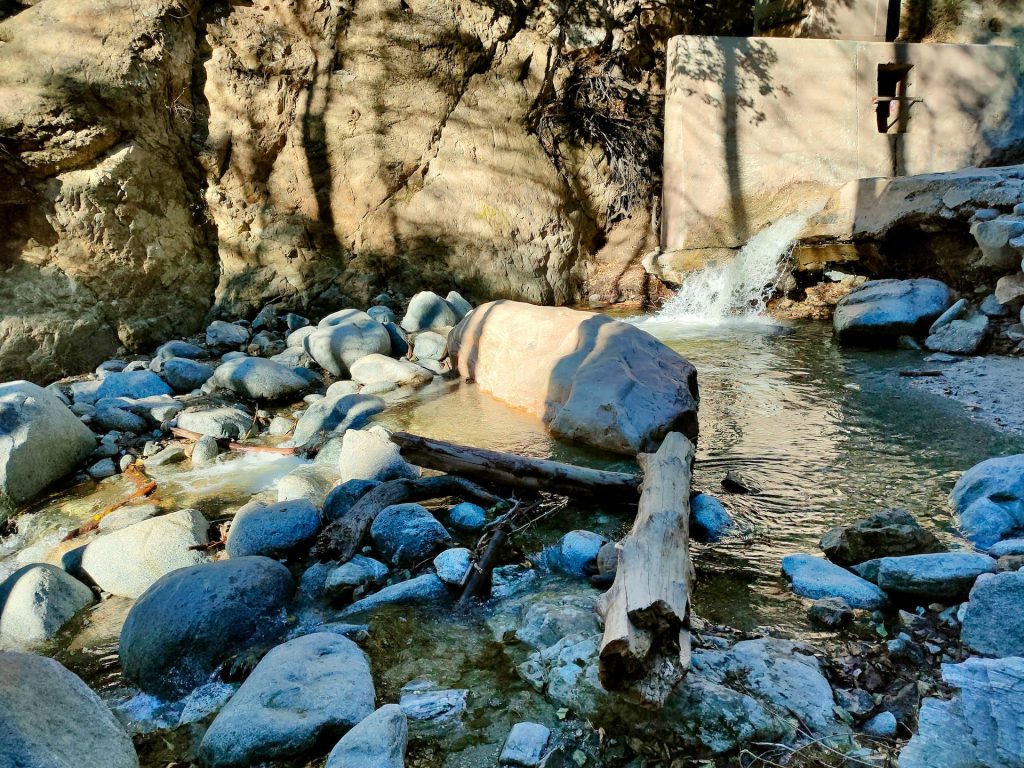 The Los Angeles area had some unprecedented rainstorms recently, setting new daily rainfall records. What that also means is that the waterfalls around Southern California have come alive, and even the seasonal waterfalls are showing some impressive flows.
Almost everyone knows about LA's big city reputation with neighborhoods like Hollywood or downtown, but not many know just how much outdoor wilderness LA has to offer. The Los Angeles area offers uncountable hiking trails, of course, but this spring is an especially good opportunity to hike to these waterfalls while they're still flowing strong.
1. Eaton Canyon Falls
Located not far from Pasadena in the San Gabriel Mountains, Eaton Canyon is a popular hike that leads to a 40-foot waterfall and a small pool at the base people like to dip into.
Eaton Canyon Falls is one of the few year-round waterfalls, but it is certainly more majestic after a heavy rainfall. Spring is also a wonderful time to do this hike as there are plenty of wildflowers along the way into the canyon.
2. Sycamore Canyon Falls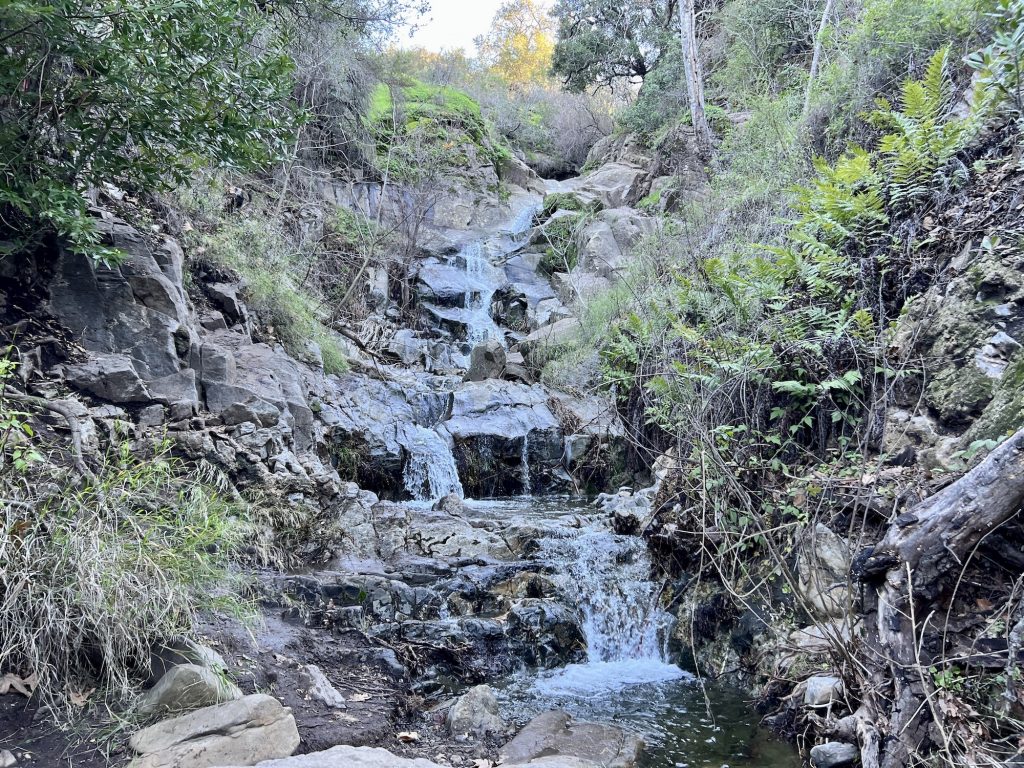 Sycamore Canyon Falls is a seasonal waterfall that tumbles down sandstone rocks with small pools you can dip your toes in. It is located within Point Mugu State Park, which is part of the Santa Monica Mountains.
The shortest and easiest hike to the waterfall is to start from the Satwiwa Native American Indian Culture Center in Newbury Park, but unfortunately there's no parking there. If you're driving it's best to park at one of the spots near the Wendy Trail Head on Potrero Rd. There's no sign to the waterfall for the first half of this trail, so head right towards the culture center.
3. Trail Canyon Falls
This is a four-mile round-trip hike in the Angeles National Forest, which is accessible just off of Big Tujunga Canyon Road. It's a moderate hike with a 990-feet elevation gain, which leads to a 40-foot waterfall that is quite impressive when the water level is high.
Dogs on leash are welcome, and since it's located inside a National Forest, an Adventure Pass is required to park.
4. Switzer Falls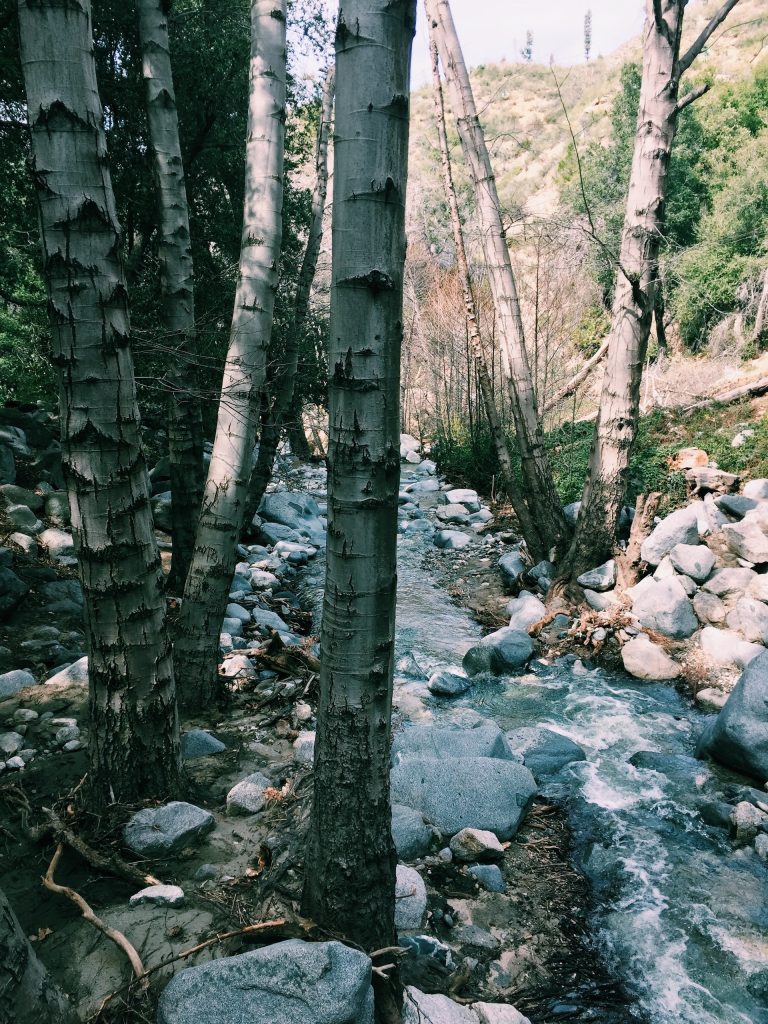 One of the most popular waterfall hikes in the LA area, Switzer Falls is a 50-foot waterfall in the Angeles National Forest. This waterfall is a year-round waterfall, though the prolonged drought has seen it almost dry at certain times in recent years, but the recent heavy rain storms should certainly help.
Waterfall aside, this trail is also a great hike that takes you through some stream crossings, the ruins of historic Switzer's Camp that was first built in 1884.
Local tip: There are multiple swimming holes along the trail, so be sure to bring your swimsuit.
5. Grotto Trail
The Grotto Trail is part of the Circle X Ranch area, a former Boy Scout camp in the Santa Monica Mountains. At the end of the grotto is a short waterfall, but it's unique because it flows into a hidden cave.
Most of the hike is moderate. However, to reach the hidden cave and the base of the waterfall, you'll need to navigate a few boulders. Wear sturdy shoes, and be careful, but it is definitely worth getting into the cave if you can.
6. Solstice Canyon
Solstice Canyon in Malibu offers a family-friendly and dog-friendly short hike at around 3 miles round-trip. The trail starts from Solstice Canyon Education Shelter and takes you to the ruins of Roberts Ranch House built in 1952 which was later destroyed by wildfires. The Roberts Ranch House was designed by architect Paul Revere Williams, who became the first African-American member of the American Institute of Architects.
Just beyond the ruins is the 30-foot seasonal waterfall you can enjoy before heading back. There is a paved parking lot with restrooms, though it can get full on the weekends, so plan to come early.
7. Escondido Falls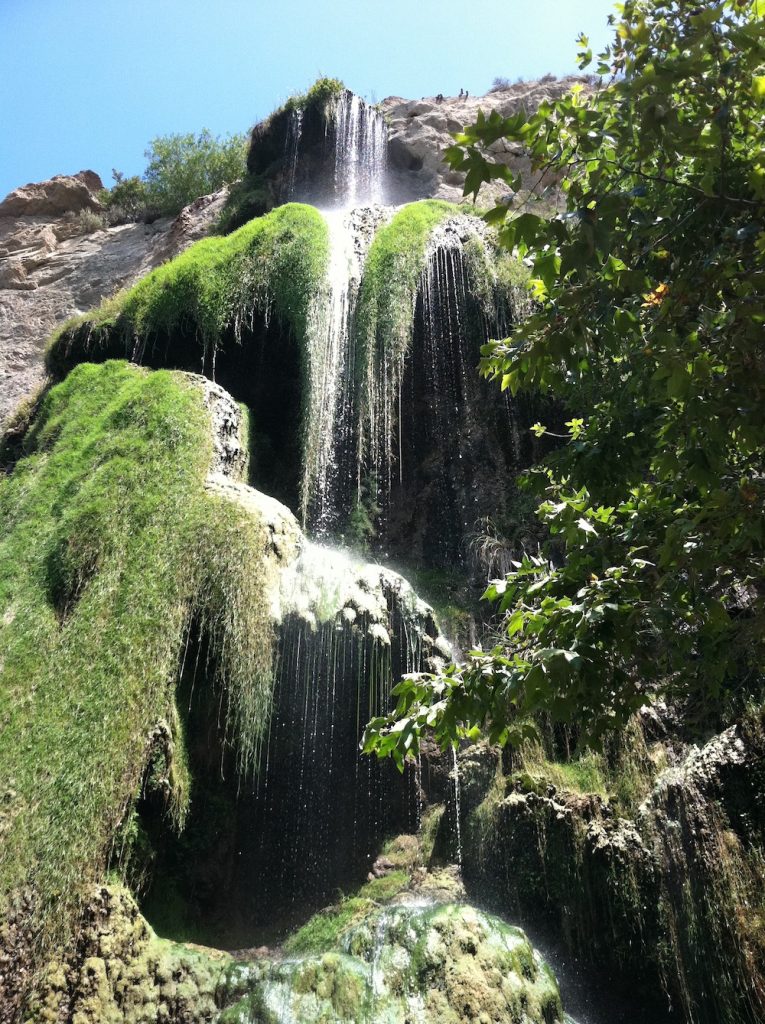 The Escondido Falls is one of the most picturesque waterfalls in the area, a 150-foot waterfall cascading down moss-covered limestone rocks. This is also technically the highest waterfall in the Santa Monica Mountains, but keep in mind the upper falls are on private property and not accessible.
There is a small parking lot on Winding Way which costs $12 per car.
8. Paradise Falls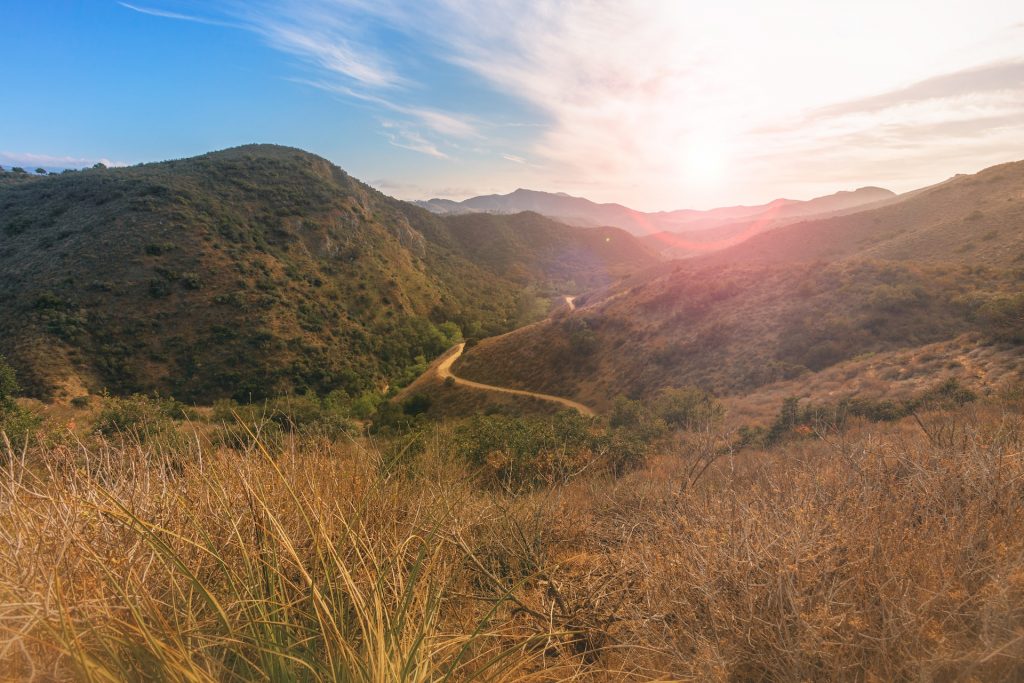 A year-round waterfall in Thousand Oaks, Paradise Falls makes this hike perhaps the most popular in Wildwood Regional Park.
The hike itself offers panoramic views of the park and the surrounding mountains and there are a few picnic areas to rest or enjoy some lunch. Hike to the Paradise Falls picnic area. Then take a short staircase down to the base of the waterfall.
Waterfall hikes and wonders around LA
These waterfall hikes are just a small sample of the nature hikes that are available near Los Angeles, many of them just a short drive away from the city center. There are also many wilderness areas within Los Angeles itself, including Griffith Park, one of the largest urban parks in the entire country.
Head to see these stunning waterfalls while the season lasts, and be sure to explore more of LA's natural wonders.