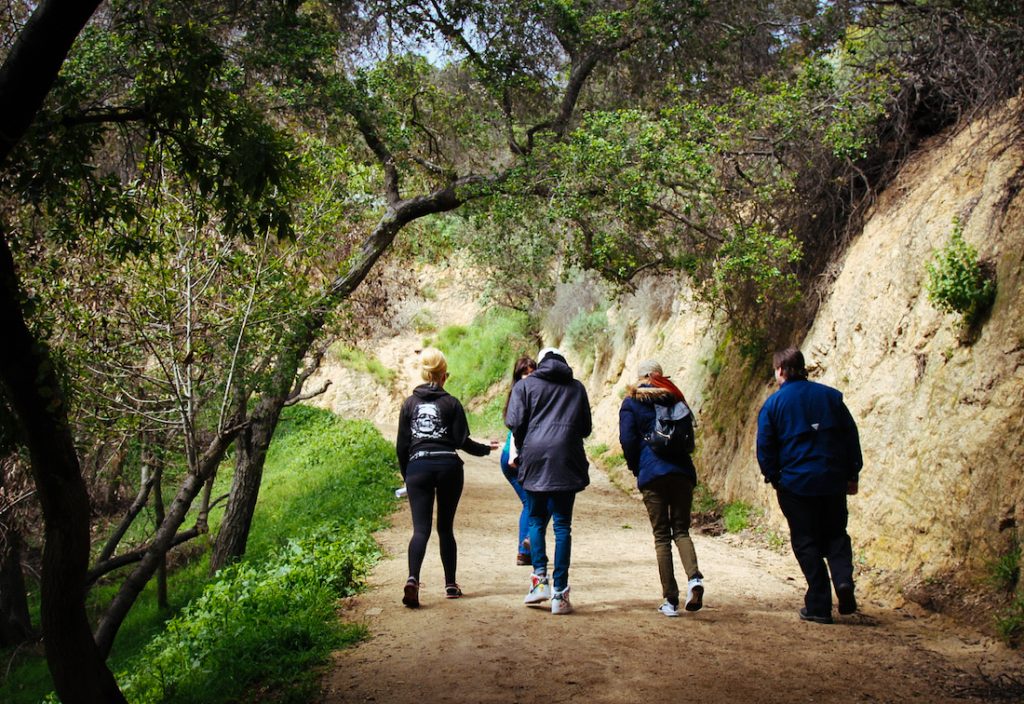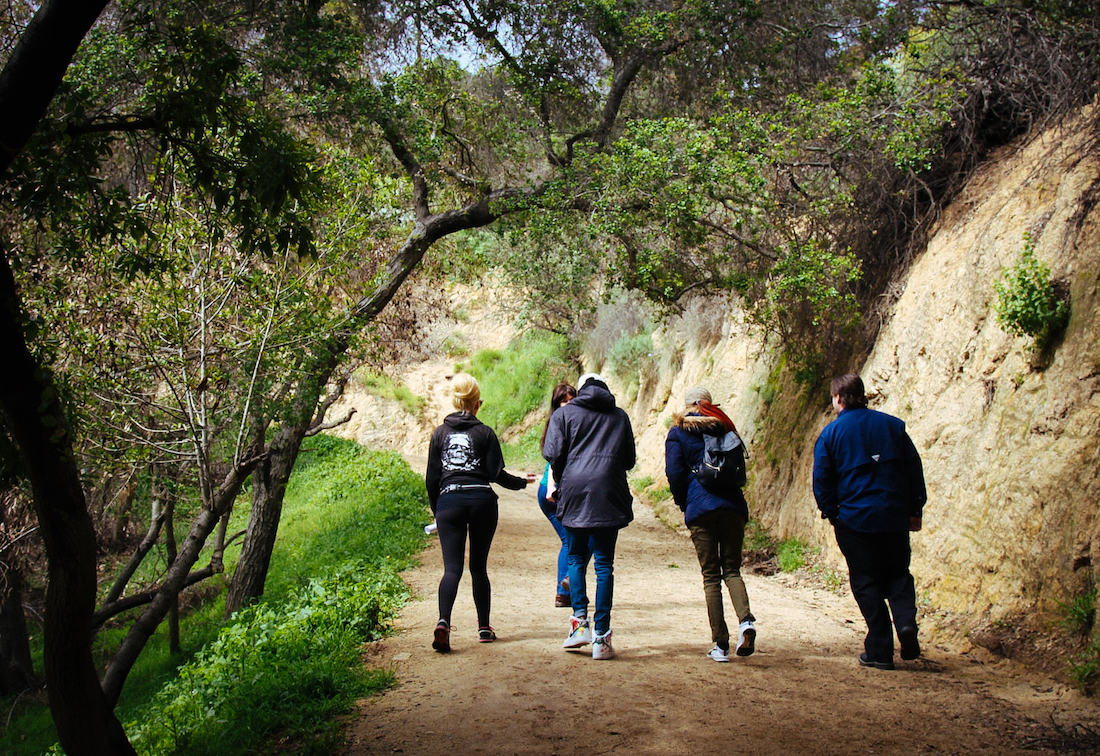 Runyon Canyon Park is a popular park for locals who want a challenging run, peaceful hike, or a place to take their dogs for some exercise, but it's not something you'll find on every LA tourist's bucket list. Even though it's just steps away from Hollywood, Runyon Canyon Park offers an escape from the city hustle and bustle that anyone can enjoy.
This 160-acre park is visited by 2 million people every year — and yes, you can glimpse the Hollywood Sign from its lofty trails. Read on for four reasons you should add Runyon Canyon Park to your itinerary when you visit Los Angeles.
1. The hiking trails are scenic and challenging.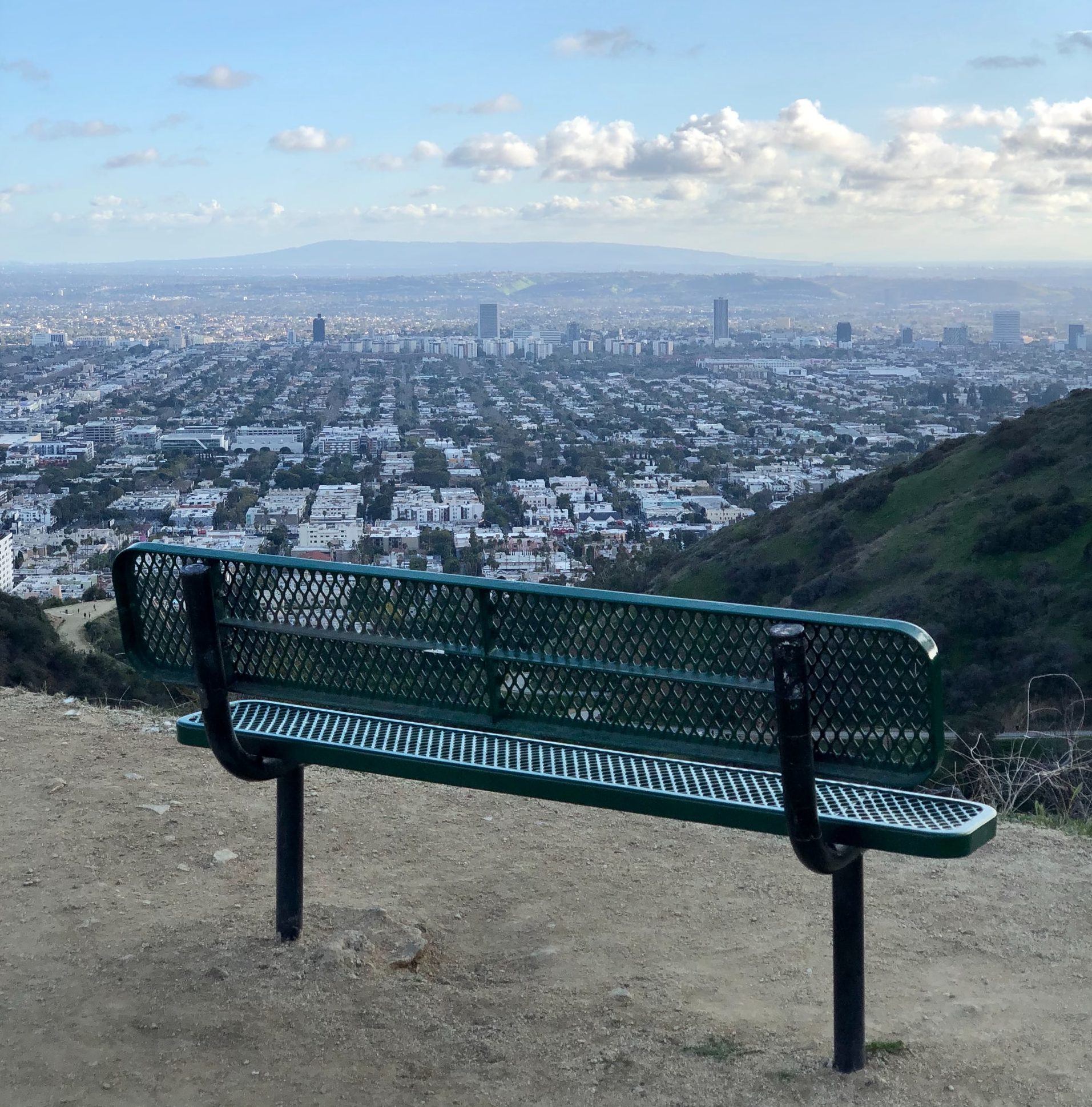 Most Angelenos head to Runyon Canyon for a hike (or a run, if you want more of a challenge). The trails are mainly fire roads or well-worn paths, so they're easy to follow.
There are three main trails at Runyon ranging from 1.9 miles to 3.3 miles, so you can choose which trail depending on how strenuous you want your workout to be, and add on some of the lesser used trails if you want to see more of the park.
The three main trails also connect and overlap at some point, so you can make your own route each time.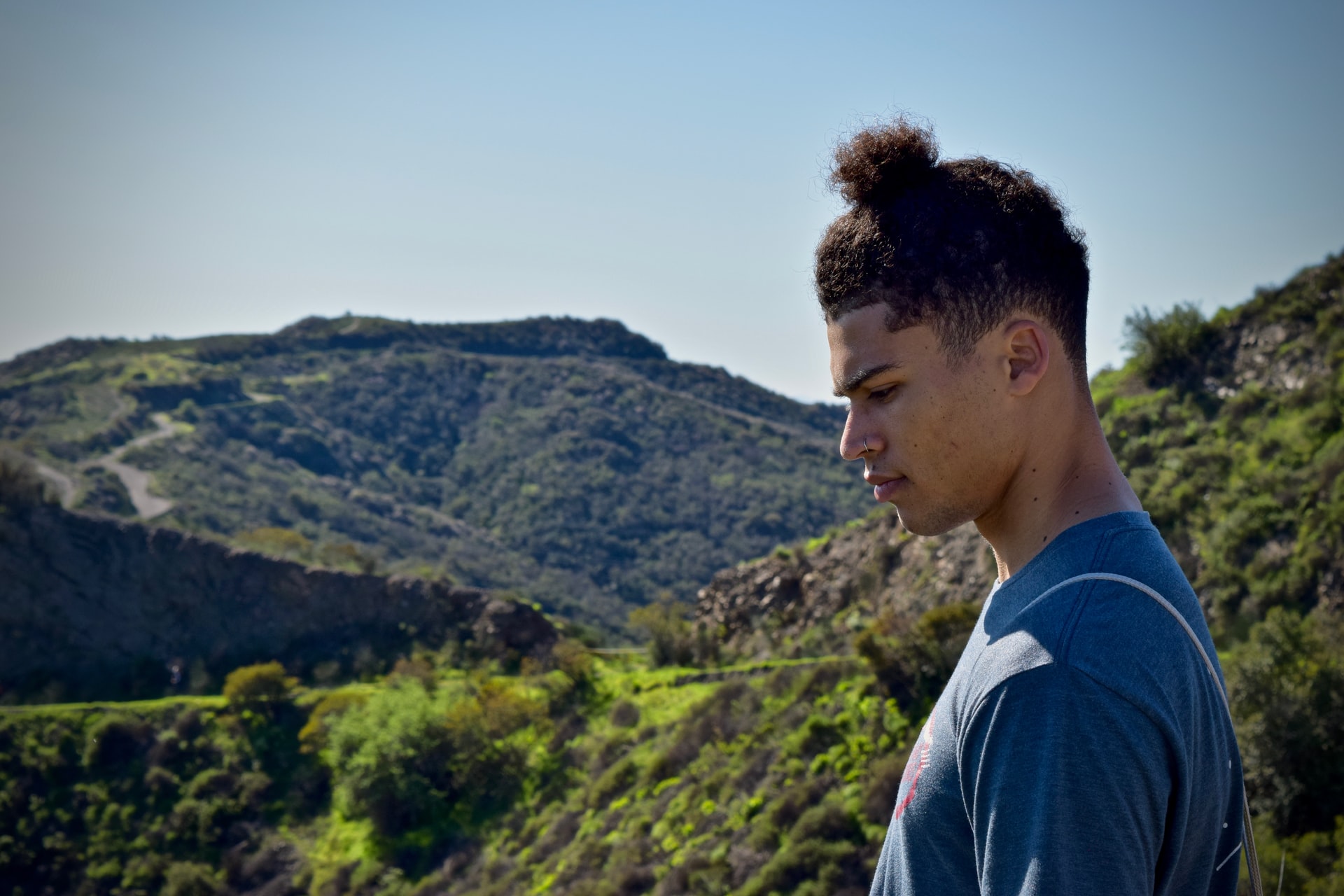 Here's one route to try: The 1.9-mile trail from the entrance off Fuller Avenue passes through Inspiration Point and Clouds Rest, both great for glorious views. Keep going north on the trail from Inspiration Point to discover a rock mandala, a spiral made of rocks created by a local resident.
You can also hike all the way from the south entrance to the north entrance. The city and local nonprofit Friends on Runyon maintains this park pretty well, and there are even water fountains around the various trails, so you can refill your bottle during your hikes.
Pro tip: Not feeling up for a hike? There's a yoga class every morning at 10:30 a.m. by the entrance on Fuller Avenue. Admission to the classes is donation-based.
2. This park loves your dog, and your dog will love it right back.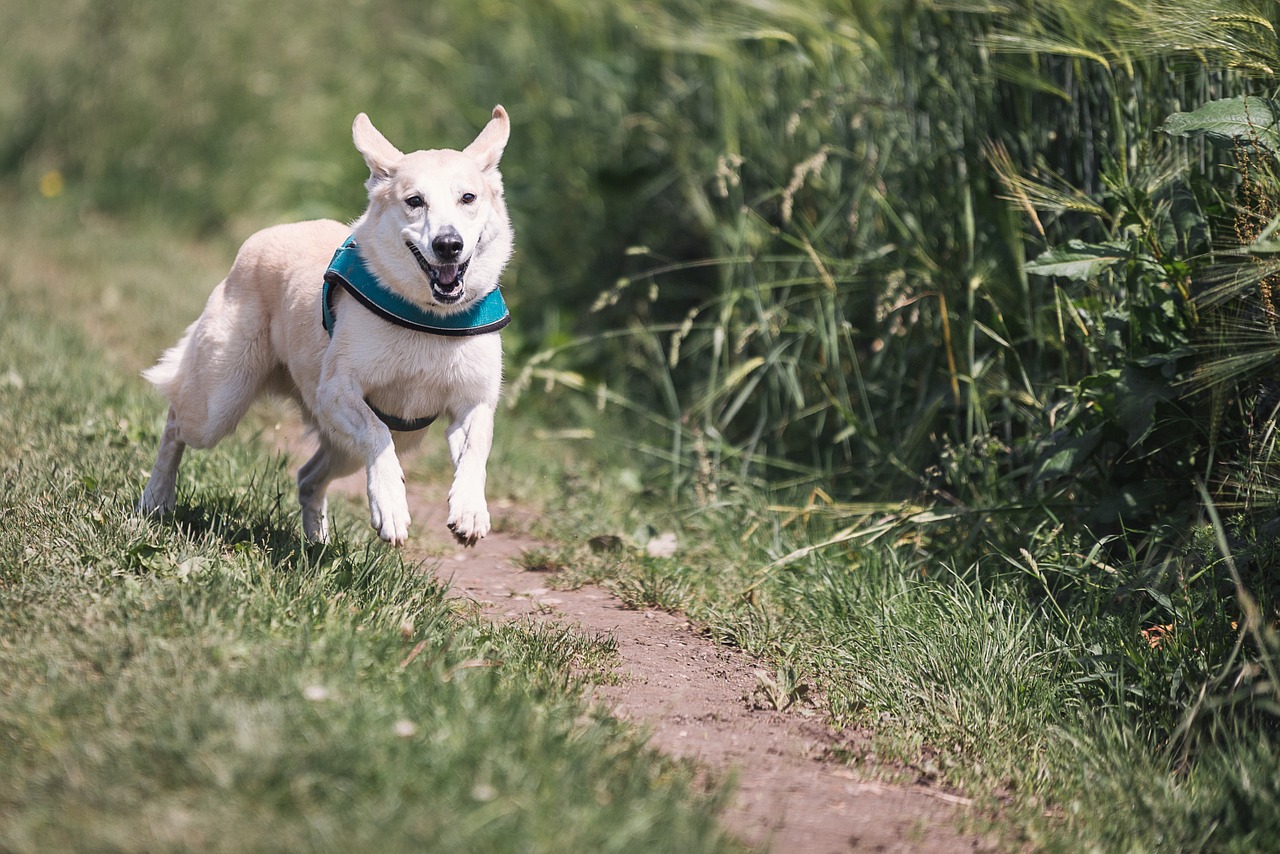 One of the reasons Runyon Canyon is so popular with locals is because it's great for dogs. And this is no ordinary grassy dog park, but 160 acres of pup-friendly outdoor space.
Dogs are allowed to be on the hiking trails, and there are designated areas of the park where they can roam off-leash. If you're traveling with your canine buddies, this is the perfect place to visit.
Signs are posted everywhere telling you which areas are on-leash and which areas are off-leash. For the most part, people here are very good about picking up after their dogs, but it might be smart to sort of keep an eye out while you're walking. There are also recycling stations where people can leave their used grocery bags for someone to use to clean up after their pooches. Here in LA, we're all about being environmentally friendly and reusing and recycling when possible.
And those water fountains I mentioned earlier? They have four height levels, including one for the doggies.
3. Runyon Canyon Park has views for days.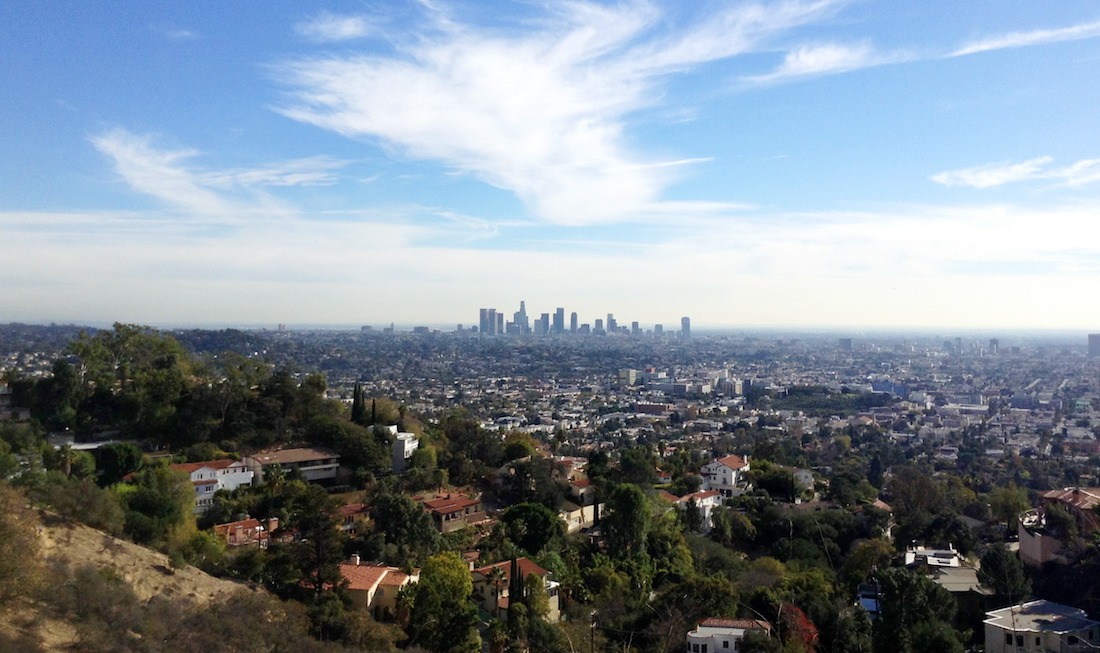 Whether you want a short hike or a longer one, one thing we can guarantee at Runyon Canyon Park is landscapes that stretch for miles. The trails here take hikers from the bottom of the canyon to the top, which offers great views over Hollywood and in some cases, even Santa Monica Bay.
Inspiration Point and Clouds Rest both offer a bench with a view of Hollywood. Hiking the East Ridge Trail would give you a view of Griffith Park and the famous Hollywood Sign.
Insider tip: A lesser known trail takes you to Indian Rock, the highest peak in the park. This is a short hike if you start from the Mulholland Drive entrance and will give you panoramic views of the Griffith Observatory, the Hollywood Sign, and more. You can also reach the same point via a longer hike from the southern entrances.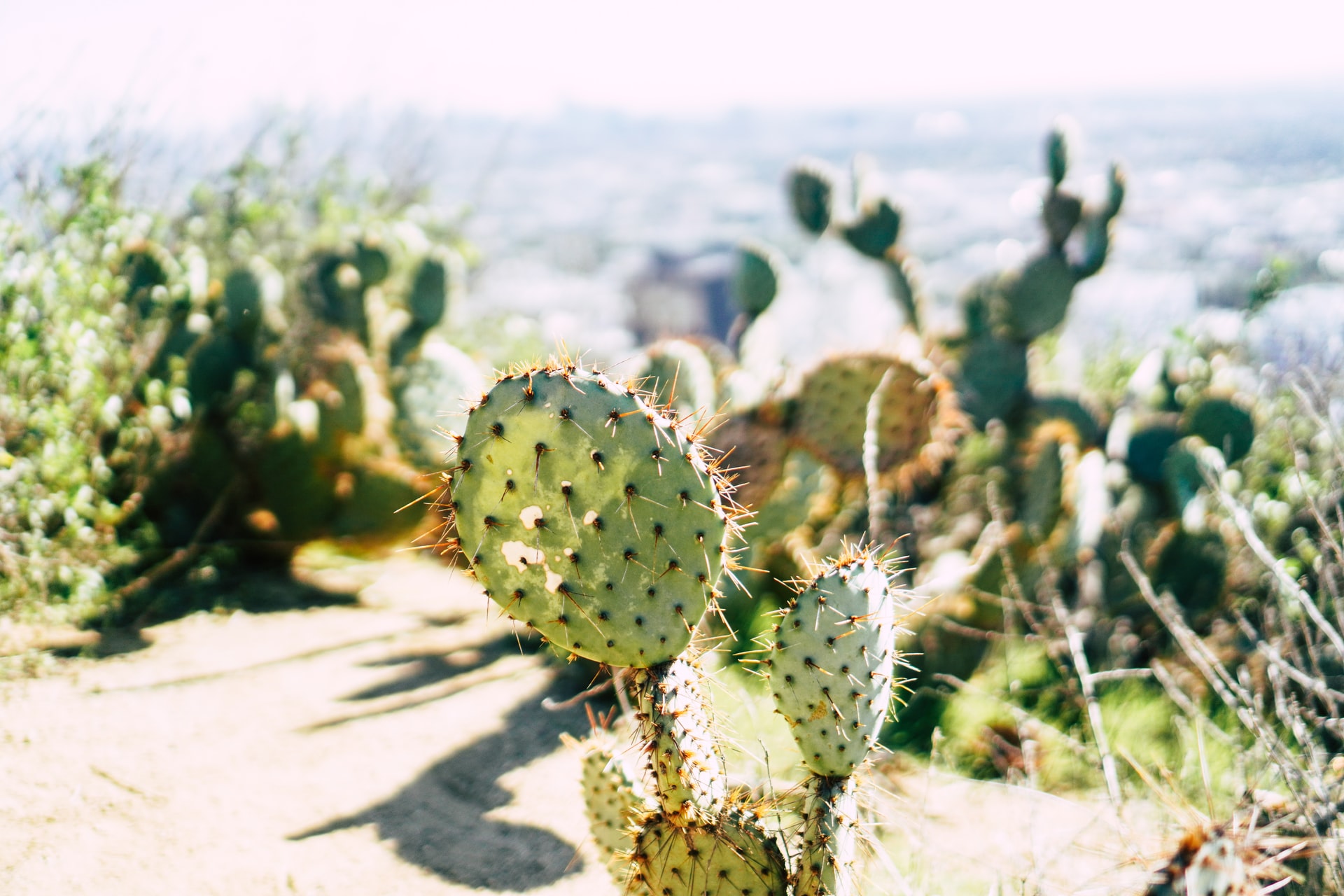 If you love nature (or nature photography), don't forget to look down as well as off into the distance. There's cacti here and quite a few wildflowers, beautiful accents for your LA panorama.
4. You might be able to spot a celebrity.
It wouldn't be LA if you couldn't at least hope to spot a star, right?
Yes, thanks to Runyon Canyon's location, quite a few celebrities come here to get in a quick run or take their dogs for a walk. That also means tourists visit hoping to get a glance of one or two celebs.
Runyon Canyon Park is frequently named as the best place to spot a celebrity — even more than some well-known fancy LA restaurants and without the hefty price tag of those places. Because many local stars own homes nearby, the park is an easy place for them to enjoy some fresh air. You never know who you're going to see, but in the past people have spotted big names like Charlize Theron and Justin Bieber.
Insider tip: If I had to hazard a guess, most celebs would probably be coming from near all those big homes on Mulholland Drive, so try the northern entrance if you're interested in star-spotting.
Runyon Canyon Park FAQs for Your Visit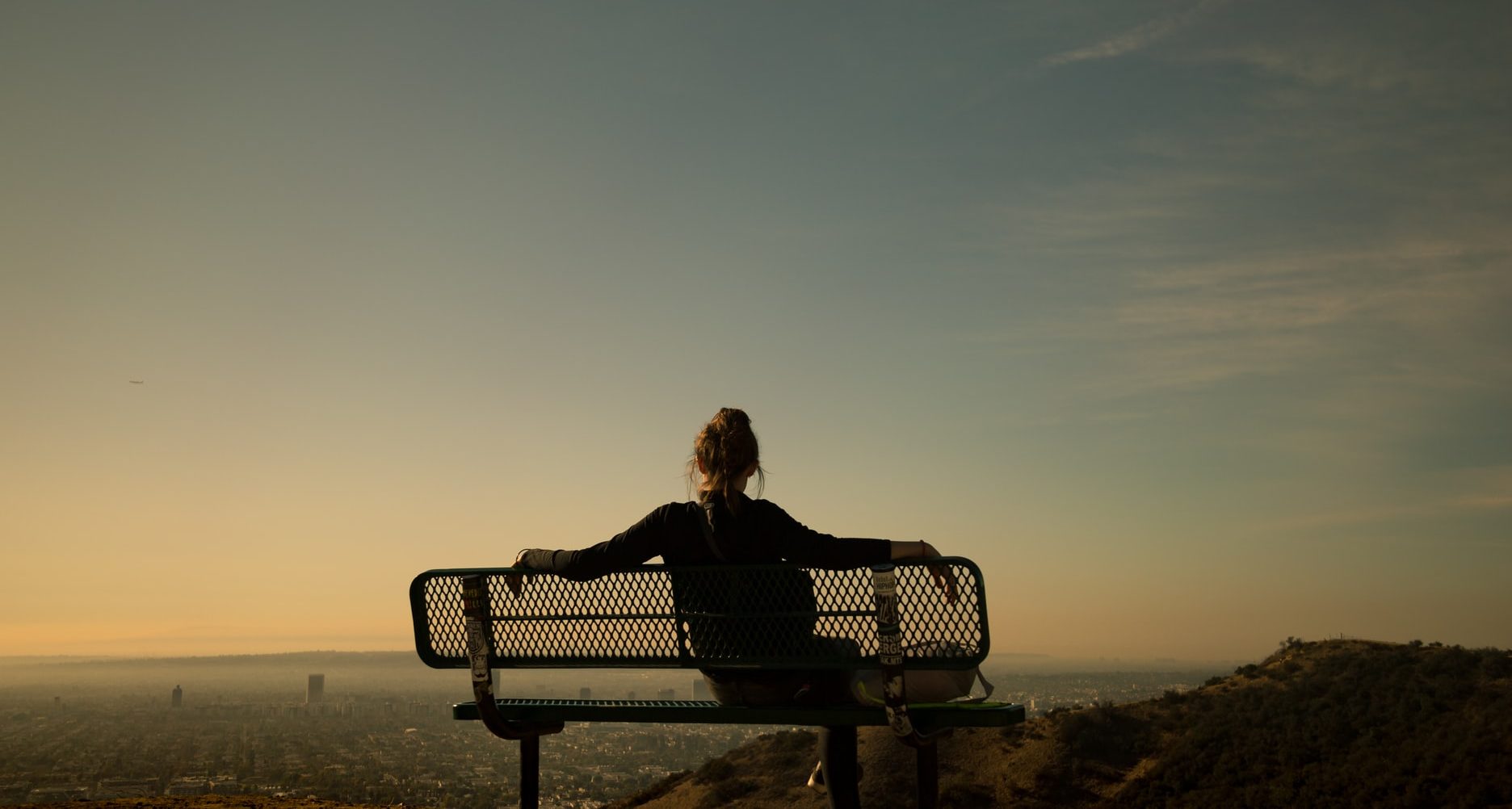 Ready to get your running shoes on and hit Runyon Canyon Park? Here's what you need to know to plan your day.
Where is the entrance to Runyon Canyon?
There are actually three entrances to Runyon Canyon. Two of the entrances are on the southern end of the park: one on Fuller Avenue and one on Vista Street, both just a couple of blocks away from Hollywood Boulevard. The northern entrance is on Mulholland Drive.
Can you see the Hollywood Sign from Runyon Canyon?
Yes, there are quite a few vantage points on Runyon Canyon's various trails that offer a view of the Hollywood Sign from the distance. You can see it on the way to Clouds Rest on the East Ridge Trail and from the top of the park.
If you want a closer view, though, we suggest you hike all the way up to the sign itself.
Where can you park around Runyon Canyon?
There's no parking lot for Runyon Canyon, so the only option is street parking around the neighborhood. But finding street parking isn't always easy — remember how I told you how much locals love this place?
Parking is usually better farther away from the entrance, though you might get lucky and find a spot closer. Make sure to pay attention to the parking restriction signs, though; officers ticket vigilantly around these parts.
The Mulholland entrance is surrounded by homes, so parking is tough there as well. The Fuller entrance is a 10-minute walk from the Metro stop at Hollywood and Highland, so public transportation is a good alternative.
Runyon Canyon: Hollywood's Friendly (and Huge) Neighborhood Park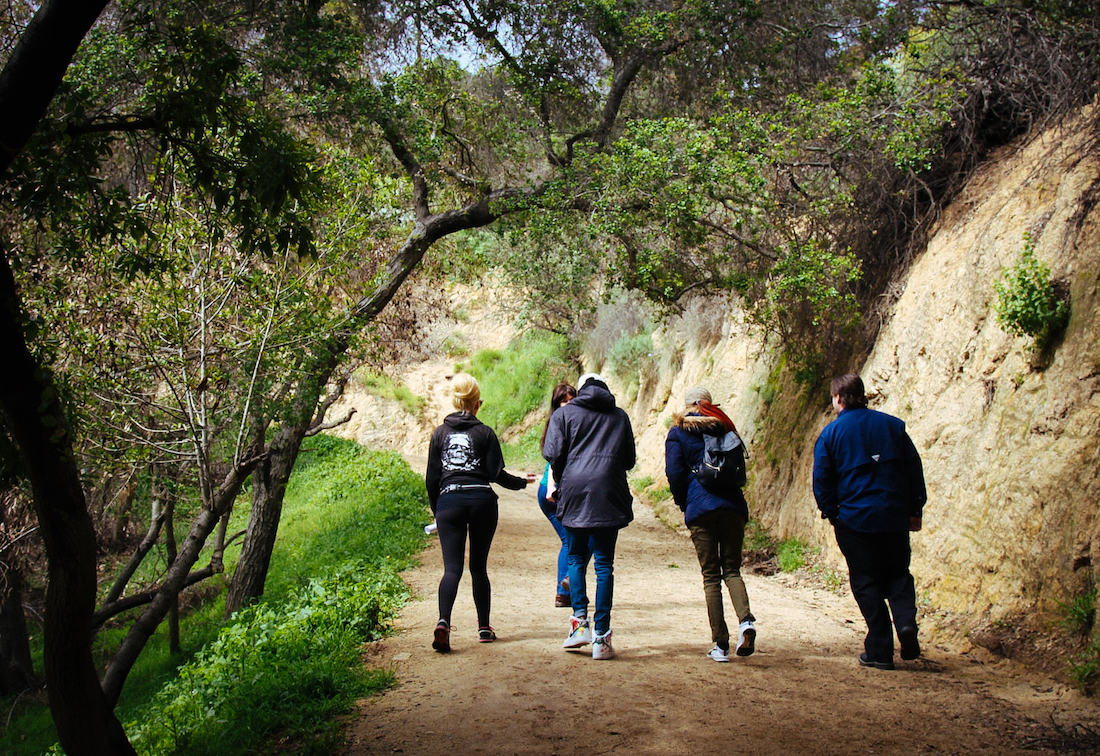 Being walking distance from the residential areas of Hollywood, Runyon Canyon is a lot of locals' go-to when they want to hit the outdoors. It's a particularly great destination if you're a fitness buff, dog-owner nature lover or photographer — or if you want to try your luck at spotting a celebrity.
Looking for more hikes in LA? Griffith Park is the city's crown jewel when it comes to the great outdoors, and I've got eight attractions you need to see there.