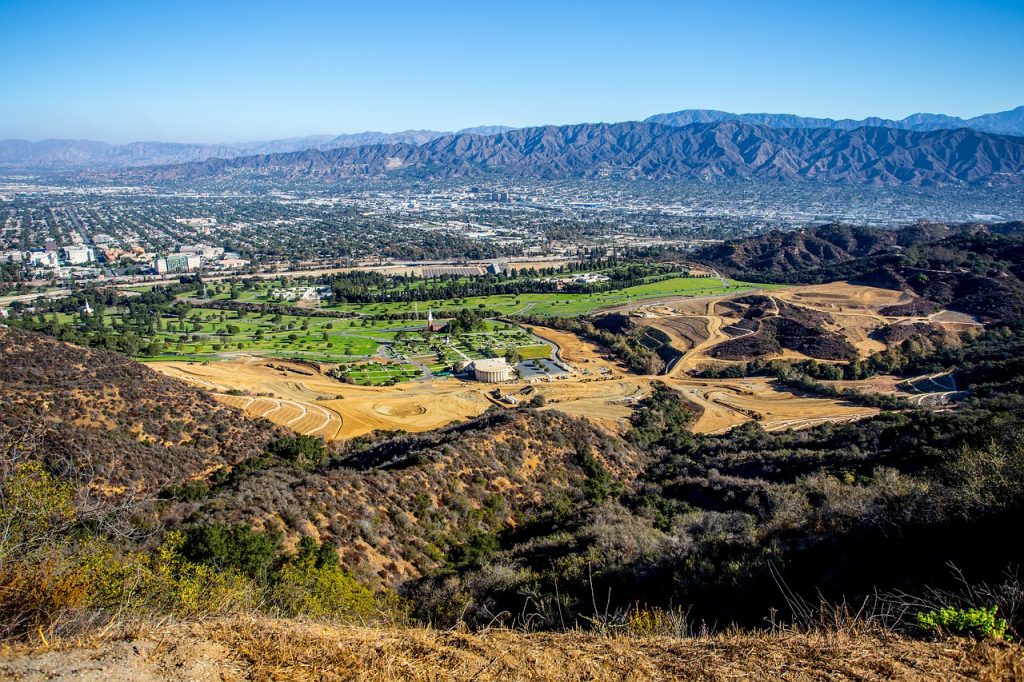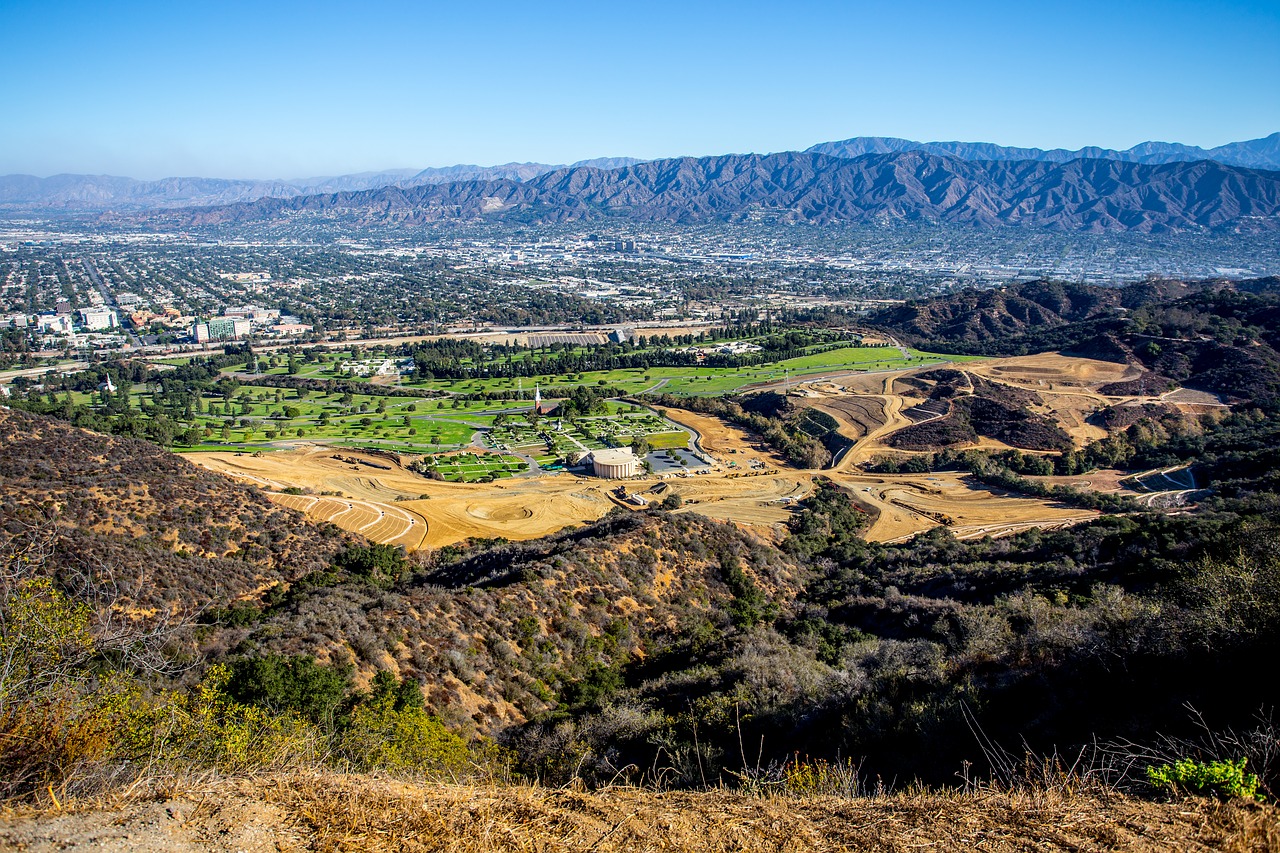 When they think of Griffith Park, a lot of people think of the beloved Los Angeles attraction, Griffith Observatory. But this urban park covers more than 4,000 acres and features several attractions. It's one of the largest urban parks in the country, meaning there's a lot to see here without even having to leave the city.
What can you do at Griffith Park? Where do I begin? There are hiking trails, museums, zoos (new and old), the planetarium inside the observatory, the Hollywood Sign, a garden, a theater — and more. Let's just say there's enough here for an LA day trip right inside the park.
Read on to find out the top attractions in the park plus insider tips to make your visit better.
Getting to Know These 4,300 Acres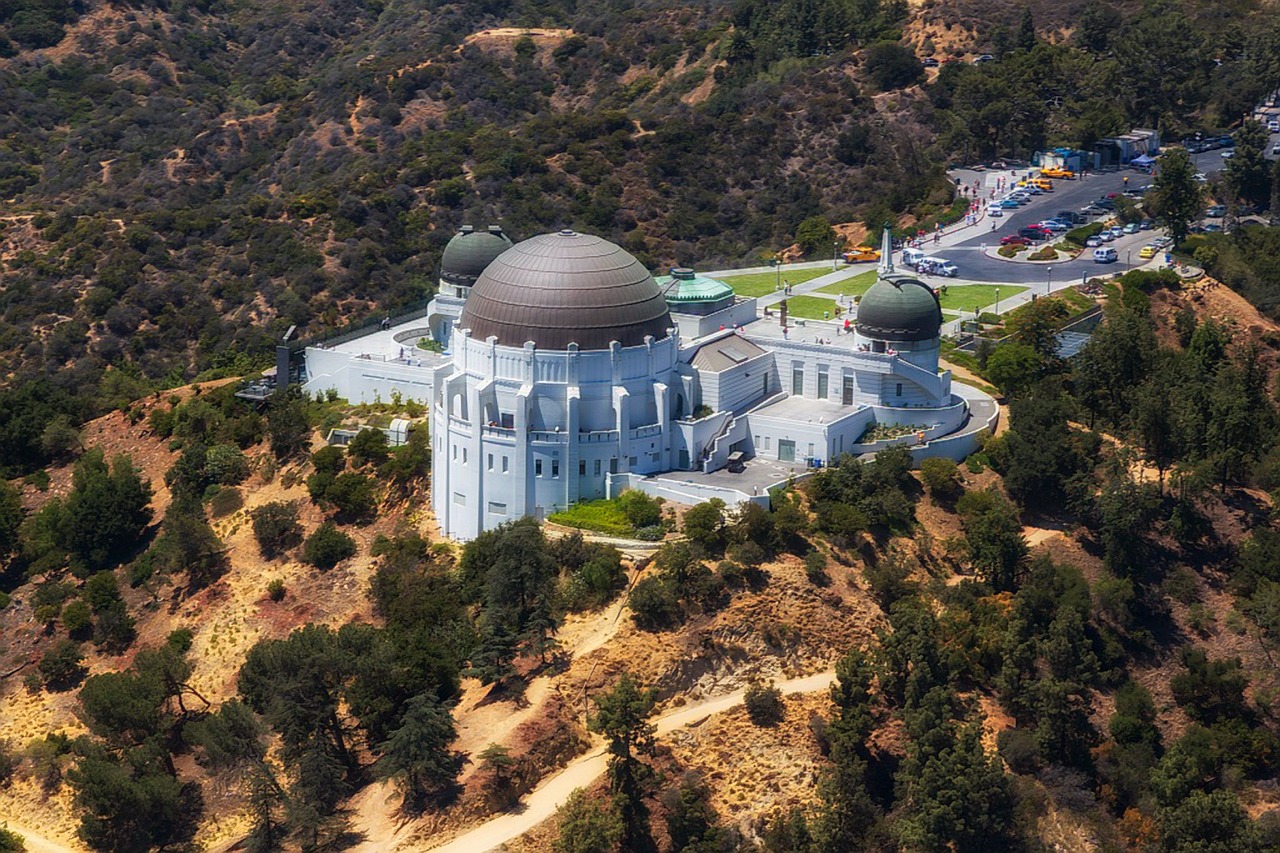 The park is named after Griffith J. Griffith, who had made his fortune from mining and started an ostrich farm on the land that is now the park. He donated the 3,015-acre tract of land to the city of Los Angeles back in 1896. The city has since acquired more land, bringing the park to a whopping total of 4,310 acres.
There is much more to Griffith Park than what you can cover in a day. Even most local Angelenos have not hiked all the trails in the park — I sure haven't (but don't worry, I've got tips for the best ones). Below I'll share the highlights so you can prioritize and plan your visit to this beloved LA park.
1. First up, the Griffith Observatory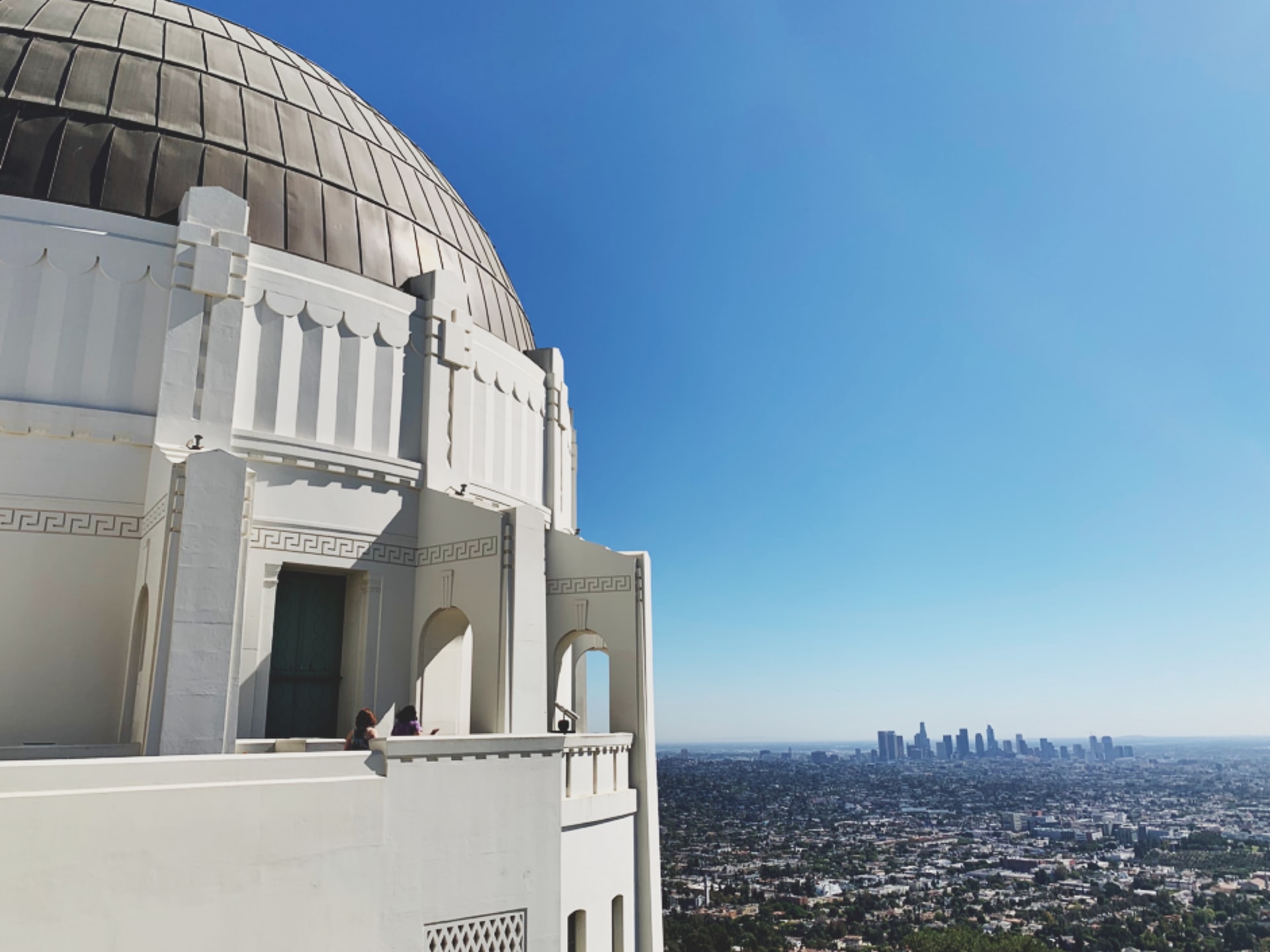 The jewel of the park is, of course, the Griffith Observatory. With its beautiful Art Deco architecture, planetarium, and educational exhibits, like the Tesla coil and Foucault pendulum, this place is worth a private observatory tour all on its own.
In the evening, they also have an astronomer who will guide you on viewing the stars through their telescope. The observatory is free to visit, but If you want to check out the planetarium, tickets are $7 for adults.
Even if you're not nerding out on the science and planetary aspects of it, the observatory offers one of the best views of the city, including a great view of the Hollywood Sign. It's also one of the best places to watch the sunset in LA.
To get there, you can drive to the observatory and park, or you can park outside Griffith Park and hike up.
Insider tip: There are different trails you can take if you're going by foot. I like to hike through the shady Ferndell, connecting to the West Observatory loop trail.
Here's a fun fact about the Griffith Observatory you might not know — it's made an appearance in many movies, but one of the most famous is "Rebel Without A Cause" with James Dean. There is a bust of James Dean there that pays tribute to the actor.
2. Hiking Trails for the Hollywood Sign, Caves, and More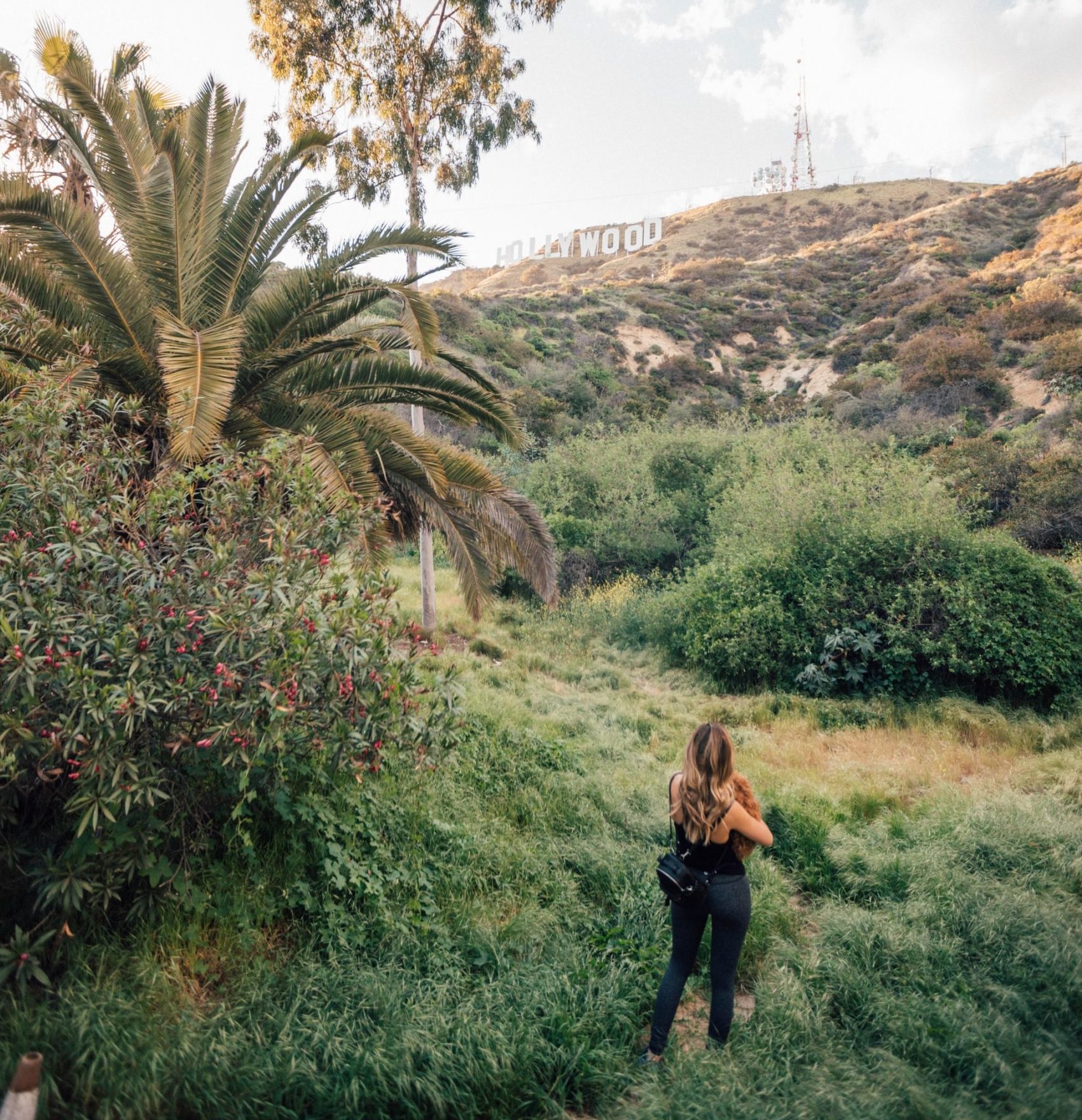 Who says nobody walks in LA? Angelenos might drive everywhere but they love to hike and Griffith Park is the top hiking destination.
There's more than one trail in Griffith Park that will give you a good view of the famous Hollywood Sign or even — if you're up for the trek — get you all the way to the sign itself.
A popular option is to combine the Brush Canyon Trail to the sign with a short hike to Bronson Caves. The caves are man-made tunnels that have been used for several movie and TV filmings. They're probably most famous for being the Batcave location in the Batman TV series from the 1960s.
Another fun loop in the park takes you through Amir's Garden, built on land once devastated by fire but now an ornamental collection of trees, shrubs, and flowers.
Hiking paths around Griffith Park range from an easier 3-mile loop to more challenging ones, so you'll need to choose the trail that fits what you want to see. Or just hike with a local to cut out the guesswork. Wherever you walk here, it's a great place to enjoy some healthy outdoor exercise with fabulous views.
3. Old Los Angeles Zoo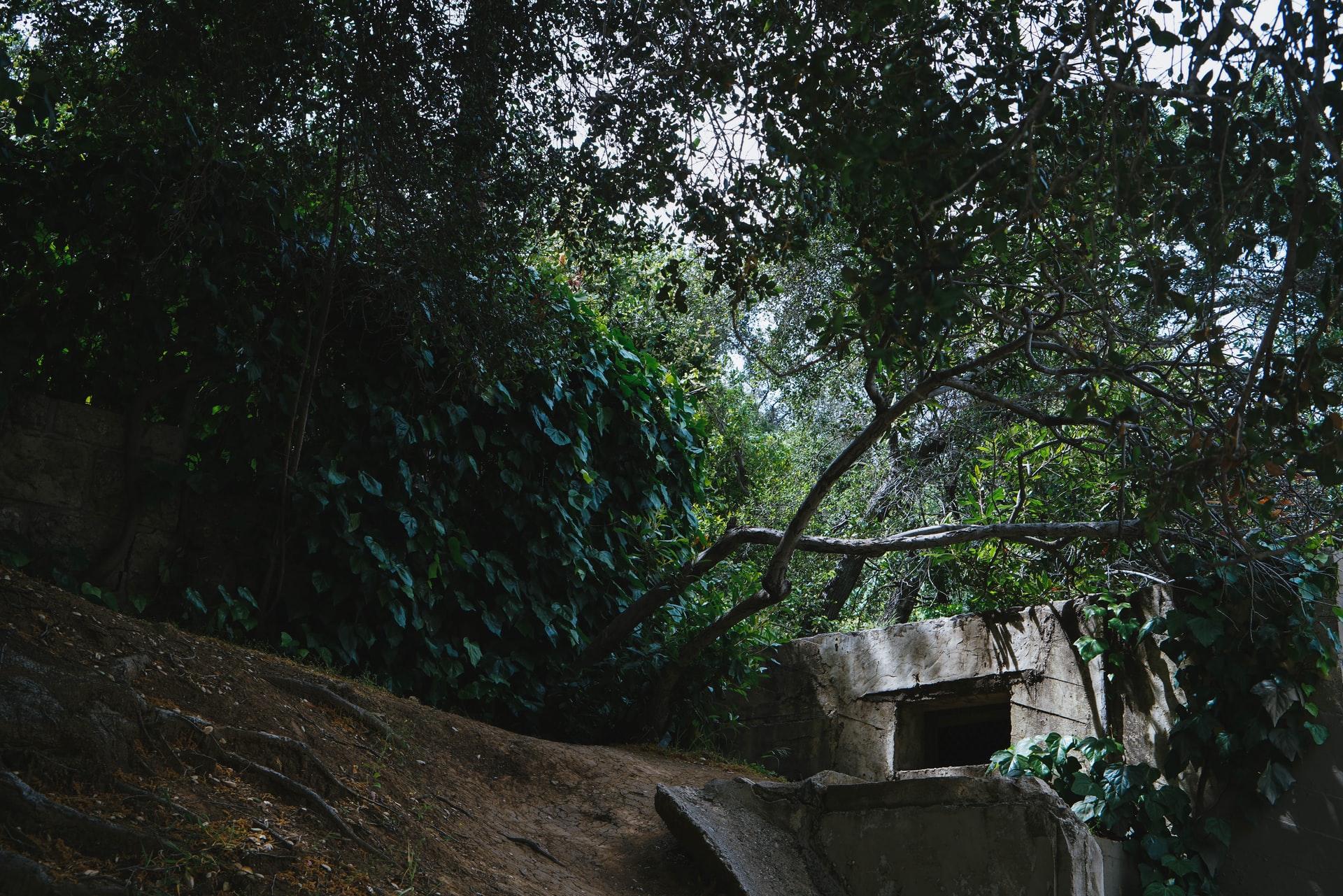 The old LA zoo was actually called the Griffith Park Zoo. This zoo opened in 1912 with 15 animals but was abandoned in 1966 when Los Angeles decided the city needed a bigger and better zoo.
You can take a short hike to explore the abandoned cages and animal enclosures. It's an offbeat or even slightly eerie photo op — how often do you get to take a pic of yourself inside an animal enclosure, right? And it's also one of the more unusual attractions in LA.
Pro tip for picnickers: This area is actually a popular picnic spot thanks to the benches and grills near the old lion's den.
4. Los Angeles Zoo and Botanical Gardens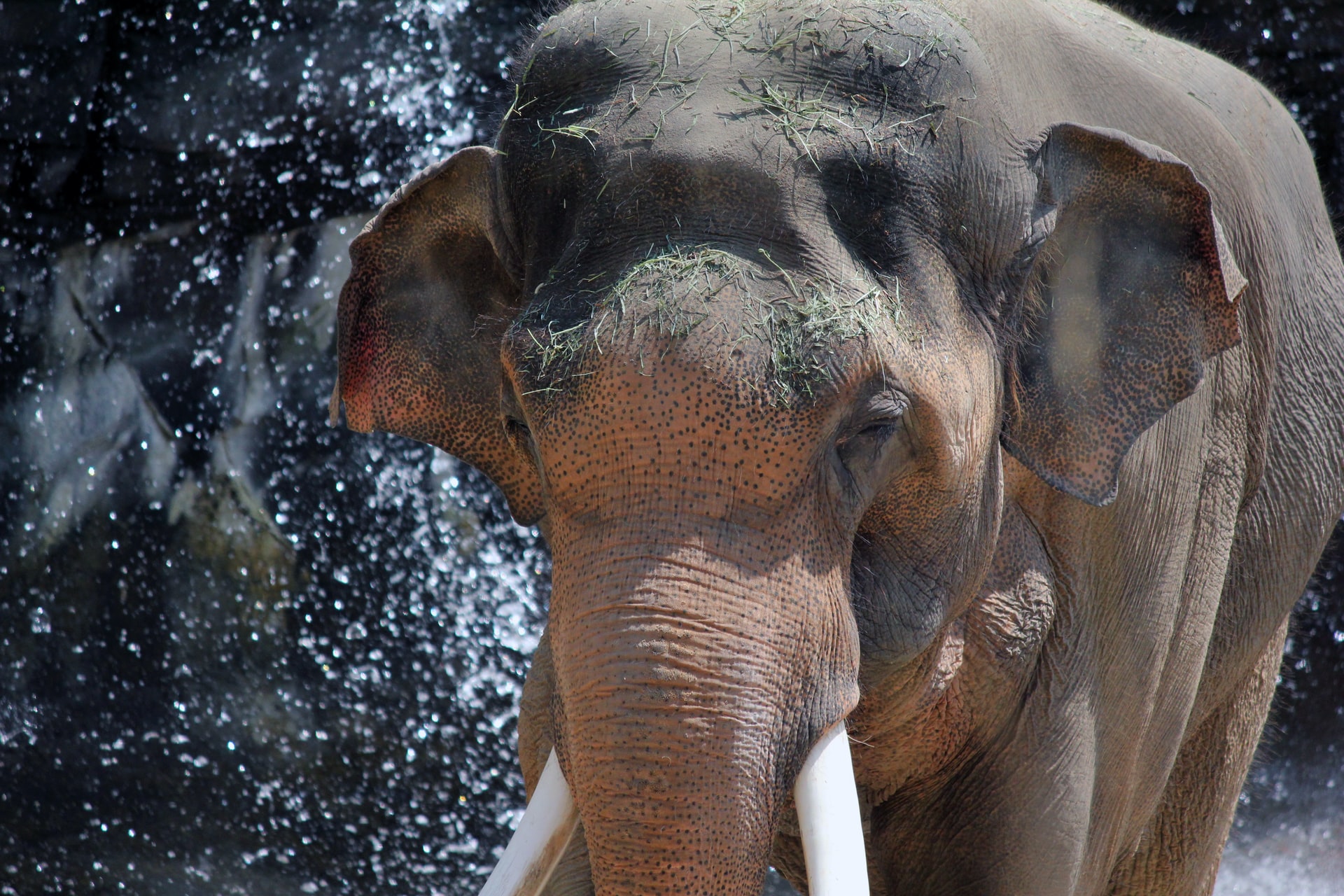 The current Los Angeles Zoo opened in 1966 on 133 acres in the northeast corner of Griffith Park, just a little north of where the old zoo was originally. Favorite residents include chimpanzees, Asian elephants, orangutans, and the endangered California condors, which the zoo has a breeding program for. Earlier this year, they also welcomed the first western lowland gorilla to be born at the zoo in more than 20 years.
While this attraction is located inside the park, admission to the zoo is separate and costs $22 for adults 13 and older with discounts for seniors and children.
5. Travel Town Museum
Traveling with kids? Griffith Park is perfect for you.
For indoor entertainment, try Travel Town, a railway museum on the northern end of the park. It's free to visit, and they have all kinds of old trains on display that you can see up-close, plus some hands-on exhibits for little learners. You can also pay a small fee for a miniature train ride that loops around the perimeter of the museum.
And just a heads up, they have a pretty solid gift shop, too, stocked with lots of toys and games, most appropriately train-themed. This is either an awesome shopping opportunity or a hard place to get your kids to leave when it's time to go. (If your youngsters like "Thomas the Tank Engine," they're in for a huge treat.)
6. Griffith Park Merry-Go-Round
Another classic for families, the Griffith Park merry-go-round is a fun and historic ride. The attraction dates back to 1926, so it's worth a photo just for that, in my opinion.
It's not too pricey if the kids want to ride, though. A quick spin on this carousel will only set you back $2. If you're headed to the old zoo, you'll pass right by it.
Insider tip: This particular merry-go-round happens to go a bit faster than you'd expect, so it's better for kids who want some speed to their spin.
7. The Autry Museum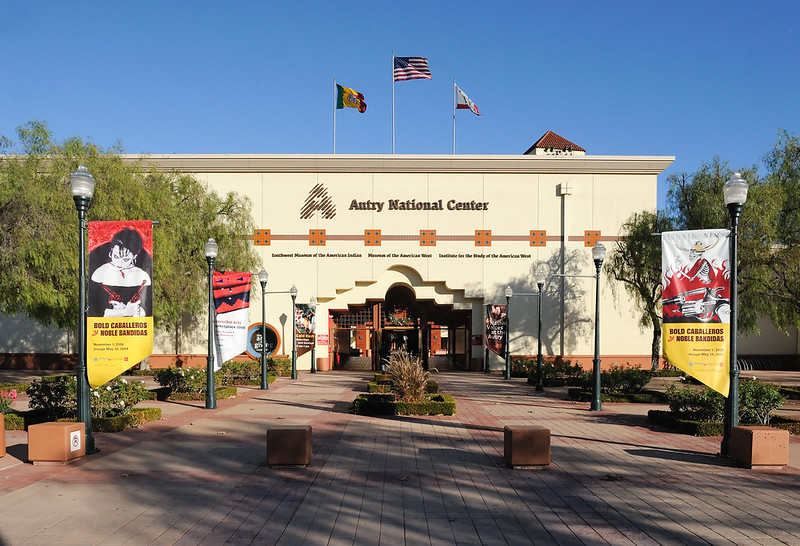 As the full name suggests, the Autry Museum of the American West explores the history of Western United States. It gets its name from singer and actor Gene Autry who established the museum back in 1988.
Exhibits cover topics ranging from Native American art and cowboys to the California Gold Rush and memorabilia from Western films. There is also an ethnobotanical garden with native California plants. Admission costs $14 per person.
You'll want to check their calendar, too, if you plan to visit. The Autry holds an annual play festival featuring Native American and Native Hawaiian artists as well as the annual American Indian Arts Marketplace.
8. The Greek Theatre
This amphitheater is modeled after a Greek temple (hence the name) and is one of LA's favorite outdoor music venues. Why is it in Griffith Park? Well, as it happens, the canyon in Griffith Park lends superior acoustics to the theater, which has been entertaining Angelenos since 1931.
The Greek Theatre has played host to some big names throughout the years, from John Legend to the Goo Goo Dolls, so it's worth checking their calendar to see if there's a concert that interests you during your visit.
Let's Get Going to Griffith Park — But First, Your Questions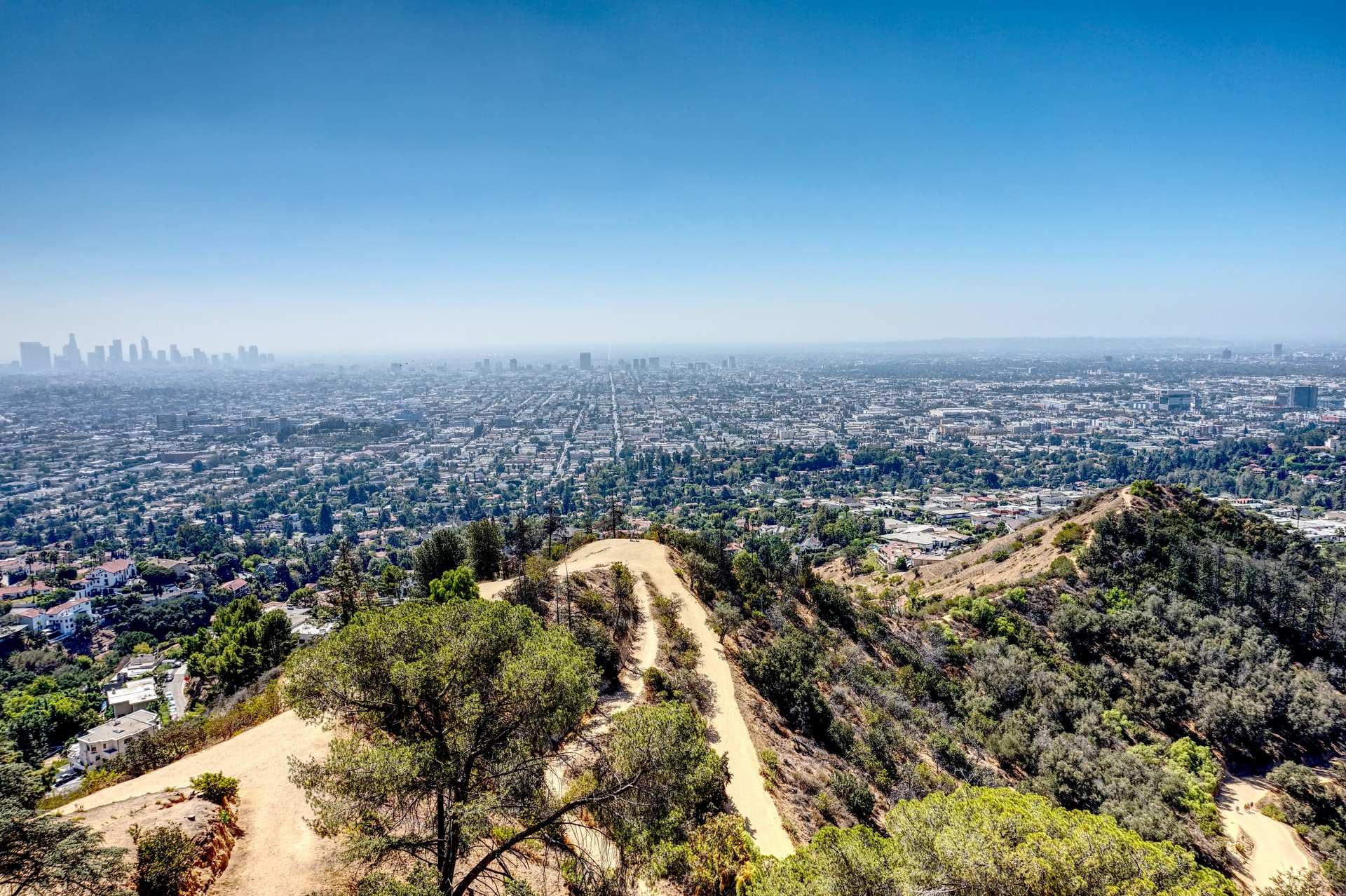 Hopefully you're convinced now that you have to visit Griffith Park. Since there's a lot to see and it's all spread out over a large area, we have some FAQs below to help you plan your trip.
Is Griffith Park free?
Griffith Park and most of the attractions inside the park are free, but parking may not be free depending on where you want to park. Parking right by the Griffith Observatory is $10 per hour, although you can find free or cheaper parking further down the hill and in other parts of the park.
It's a tradeoff between how much you're willing to pay for parking versus how much walking you want to do. You can also take public transportation up to the observatory. Once you're there, you can take advantage of the free shuttle that runs between the major attractions in the park.
How long is the hike from Griffith Observatory to the Hollywood sign?
You get a great view of the Hollywood sign from Griffith Observatory, but if you're looking for a challenging workout, you can hike from the observatory to the sign and visit two of our top 5 places to visit in LA in one go. This hike is about 4.4 miles each way, and round-trip would take you about four hours or more.
When is the best time to visit Griffith Park?
Thankfully in California, most of the year is a good time to hike in Griffith Park, but there are seasonal events you may want to keep in mind if you're visiting the main attractions.
For example, around Halloween, the old zoo turns into a Haunted Hayride experience with a ride on hay wagons and spooky mazes. And during the holiday season, there's the Holiday Lights Festival train ride through the park as well as the light displays LA Zoo Lights.
Griffith Park: LA's Favorite Green Space
Whether you want to visit the Griffith Observatory (which we think is one of the best free museums in LA), get a good view of the Hollywood Sign, or keep up your workout routine with a hike, Griffith Park has a lot to offer. Did I mention there's a golf course and equestrian center, too?
Just like Golden Gate Park in San Francisco or Central Park in New York City, Griffith Park is one of those urban green spaces you can't miss on your tour of LA. It's up to you to decide which part of the park you want to explore this time around. You can always come back for more — and I may be biased, but I think you'll want to.