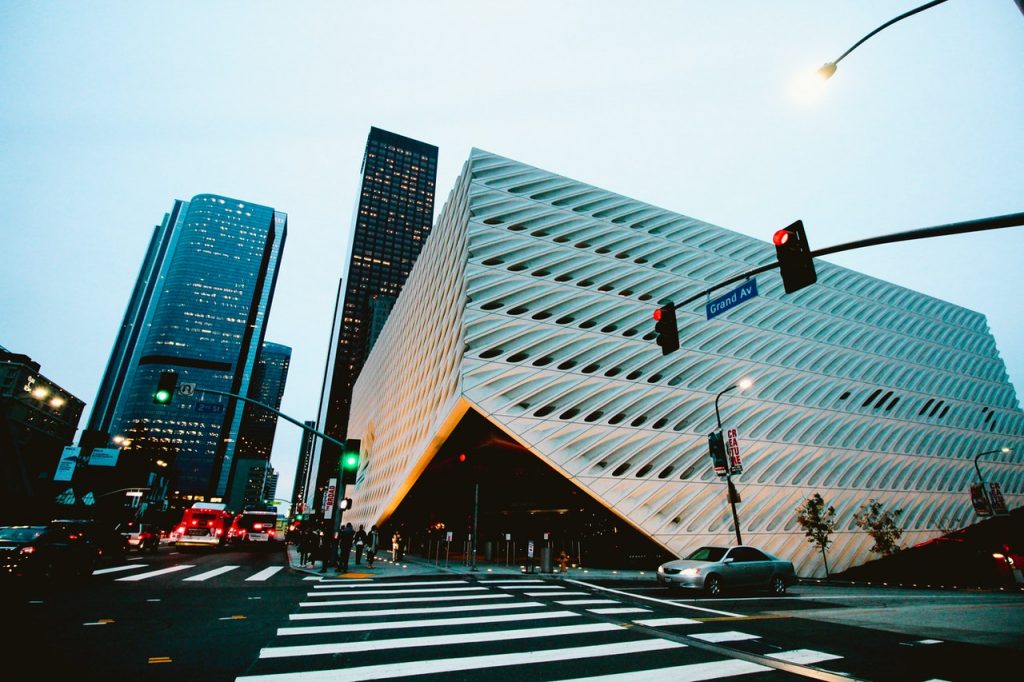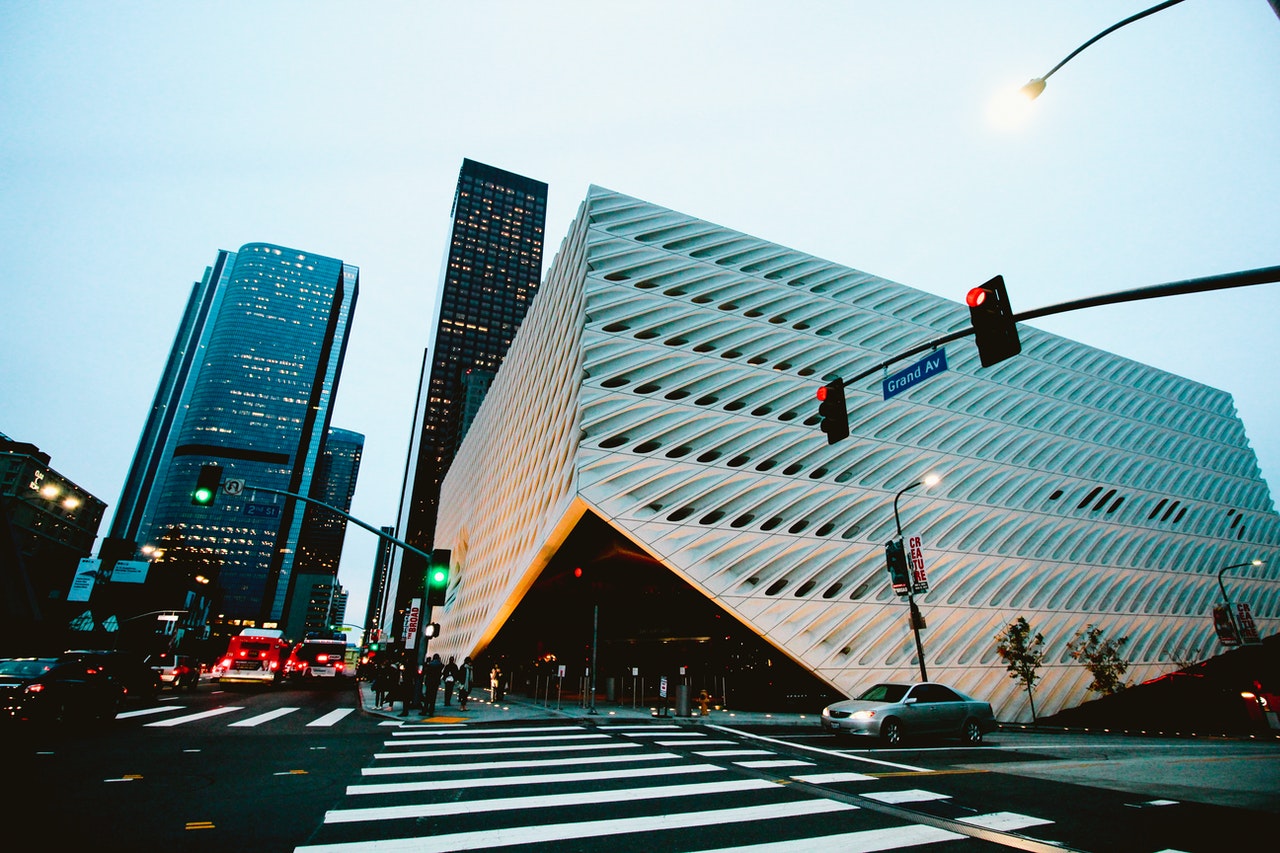 Downtown Los Angeles isn't just an urban center filled with skyscrapers and office buildings. Spend enough time in the area and you'd find examples of beautiful architecture, public art works and murals, and historic remnants of Los Angeles that are, quite simply, photogenic. Trust me —having lived in LA for more than a decade, I've taken my share of DTLA pics for the gram, and they never disappoint.
DTLA is also quite walkable, which means it gives you a great opportunity to do your own photography walking tour. Below, I'll share a fun walking tour itinerary that hits a number of Instagrammable spots.
1. Start and park at Pershing Square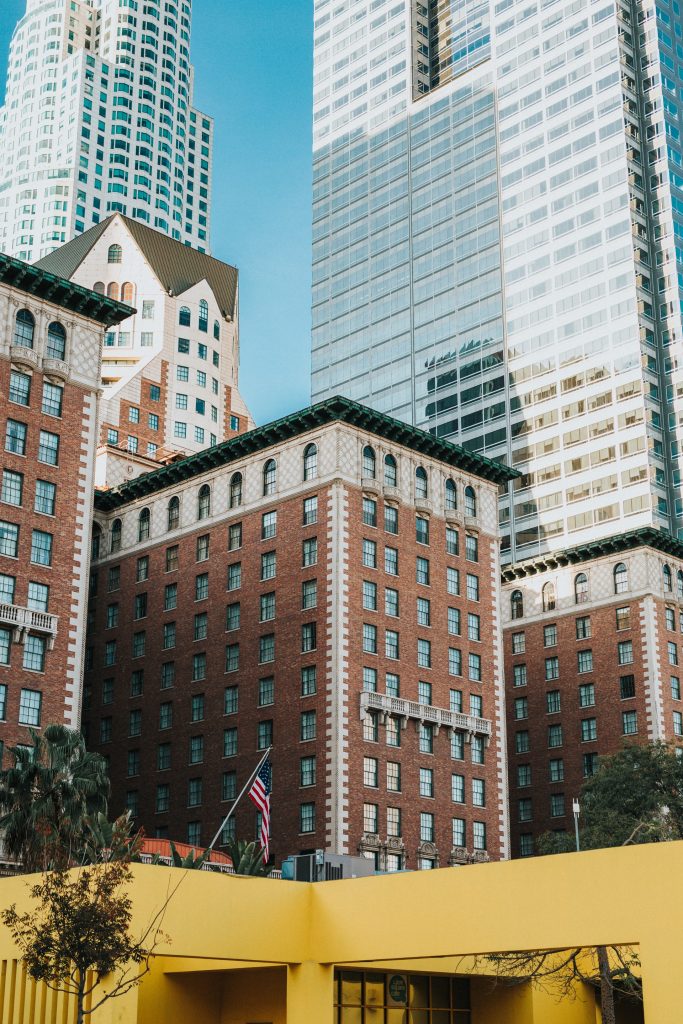 Trying to find parking in downtown LA is never fun, especially if you plan to stay for a while. I'll let you in on a secret, though. If you're coming here on a weekend, the Pershing Square garage costs $9 for all-day parking, so you don't need to worry and can take your time exploring the area. If you're taking public transportation, that's also great. There's a metro station right here.
Local tip: Transportation isn't the only reason that I think Pershing Square is a great place to start your DTLA walking tour. This historic park gives you a good view of the downtown buildings, sure, but there's also Art-Squared Gallery, a rotating outdoor art gallery and mural that makes for some nice photo backdrops.
2. Los Angeles Central Library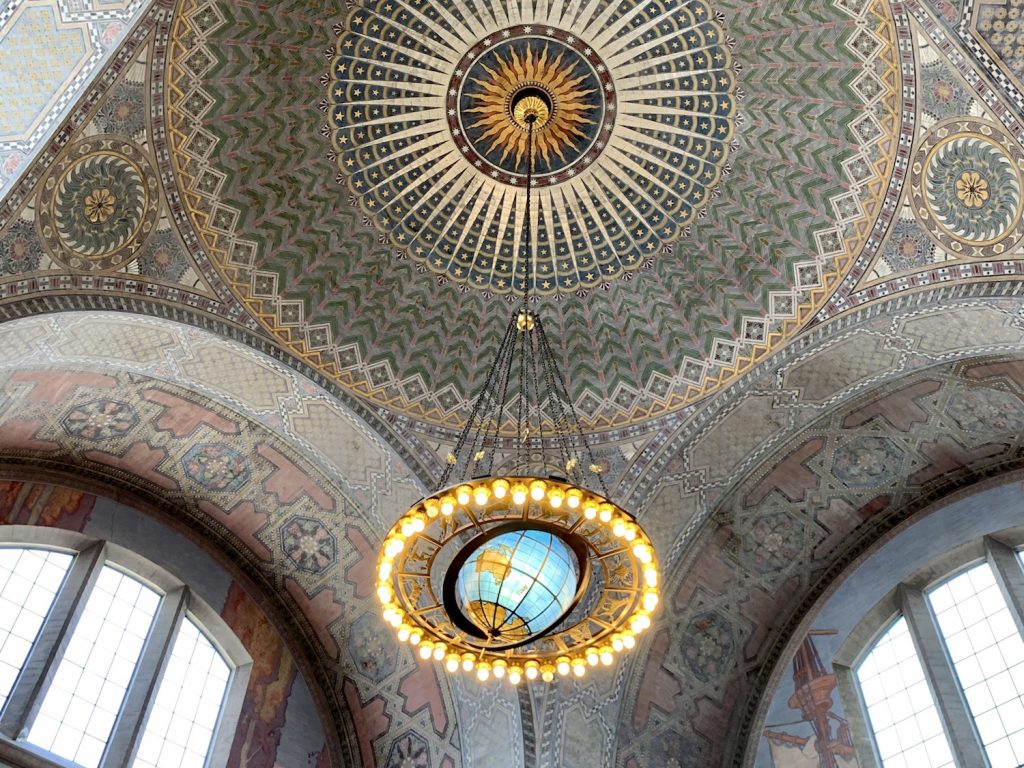 The library may not be the first thing people think to visit for sightseeing or a photography tour, but the LA Central Library is an architectural landmark. It's listed in the National Register of Historic Places and named one of the Los Angeles Historic Cultural Monuments.
The library is an art deco building built in the 1920s, and the exterior boasts large decorative sculptures that frame the entrance and a fountain directly in front.
All of these are great for photography, but it is the rotunda inside that must not be missed. Hanging from the ceiling is the striking Zodiac chandelier. The ceiling and upper walls around the chandelier are beautifully painted, adding to the beauty of the room.
Local tip: While you're there, continue on to the more modern Tom Bradley wing, which houses some public art works, including three brightly colored chandeliers.
3. The Broad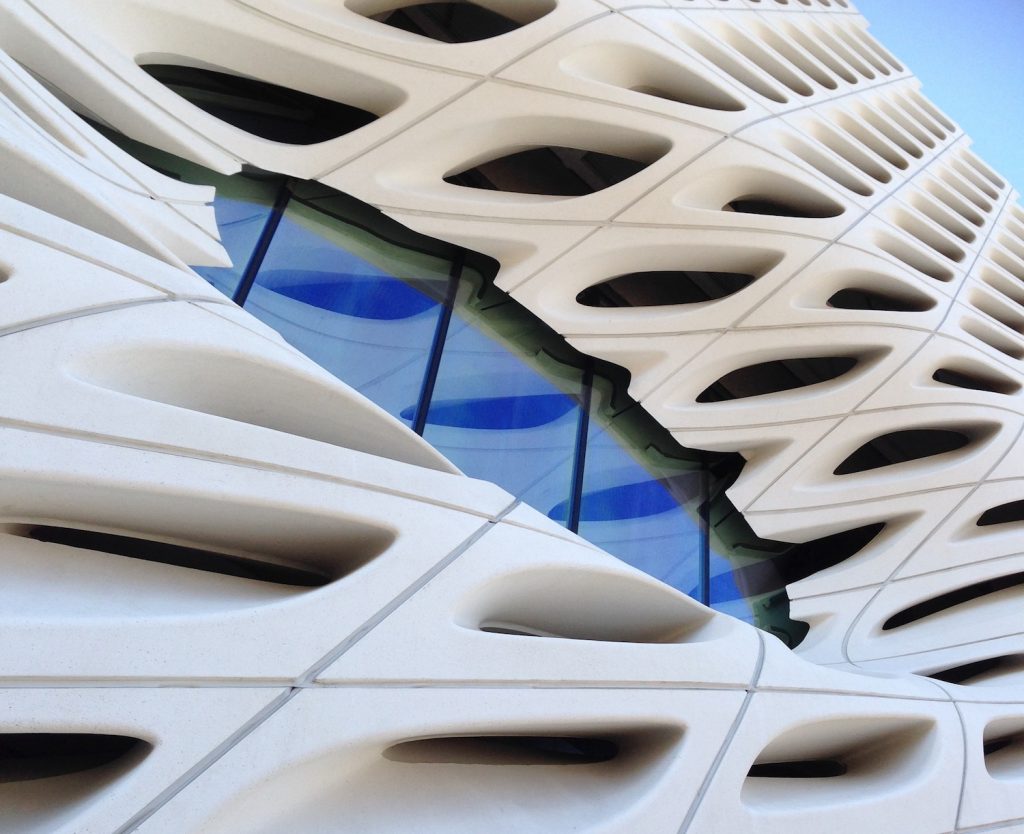 From the library, continue on to The Broad Museum. This contemporary art museum opened in 2015 and is a popular destination both for its exterior architecture and the artworks housed inside.
The white honeycomb-like outer wall is easily recognizable and looks like a futuristic spaceship — perfect for photos.
COVID-19 note: When things reopen again (and you're lucky or planned in advance enough to snag a ticket), the ultimate Instagram shot is from inside Yayoi Kusama's "Infinity Room."
Read our guide to The Broad Museum for more about what other artworks are worth checking out inside. It's free to visit
4. Angels Flight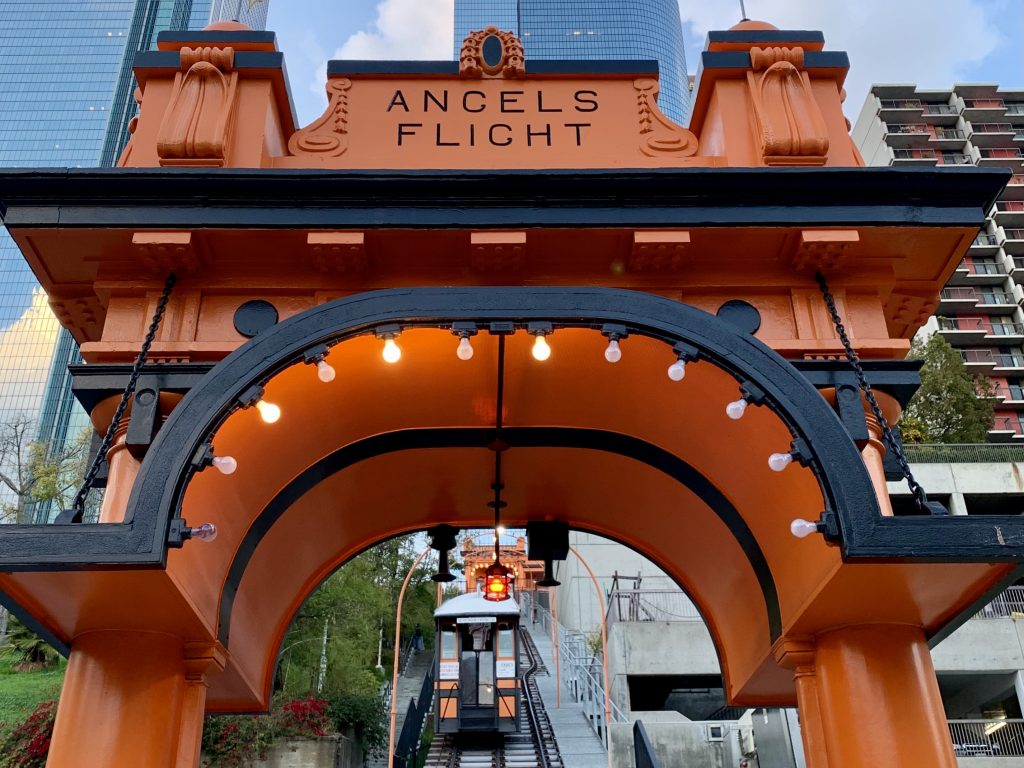 Angels Flight is not only the world's shortest railway and a historic landmark, but its bright orange gates and steep funicular tracks are photo-worthy, too.
Angels Flight is best photographed from the lower gates. From The Broad, I recommend walking down the stairs next to the tracks or taking a fun ride down on the funicular. It's a short trip but a fun step into history and only costs $1 one way.
Read more about the history and ride at Angels Flight on the blog.
5. Grand Central Market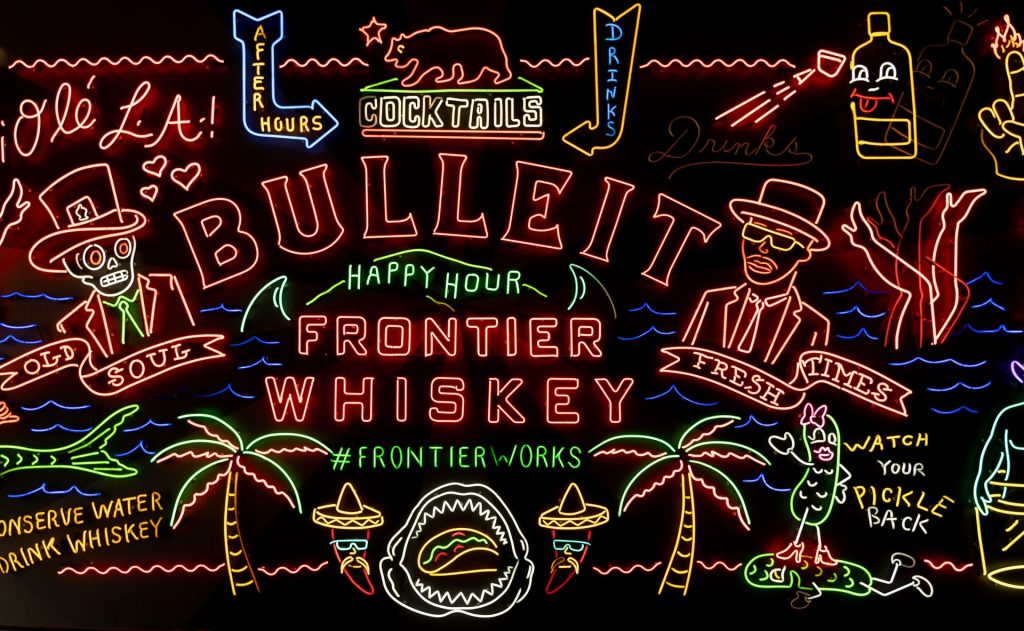 Grand Central Market isn't just a great place for foodie Instagram fodder (though there is plenty of that). The neon signs of the various vendors and neon art wall are great photo backdrops, too. The neon art wall is a collaboration between the Museum of Neon Art and the whiskey maker, Bulleit.
Of course, while you're there, you might as well fuel up with some of the great food the market offers. The most popular on the 'Gram is the breakfast specialist Eggslut, but I'm a fan of many others, such as:
Sari Sari Store
Shiku
Wexler's Deli
Sticky Rice
Pro tip: If you're planning to visit downtown for a short period of time, the parking garage at Grand Central Market is a pretty affordable place to park at $3 for 90 minutes. It gets expensive if you stay too long, though, so keep an eye on the time.
6. Bradbury Building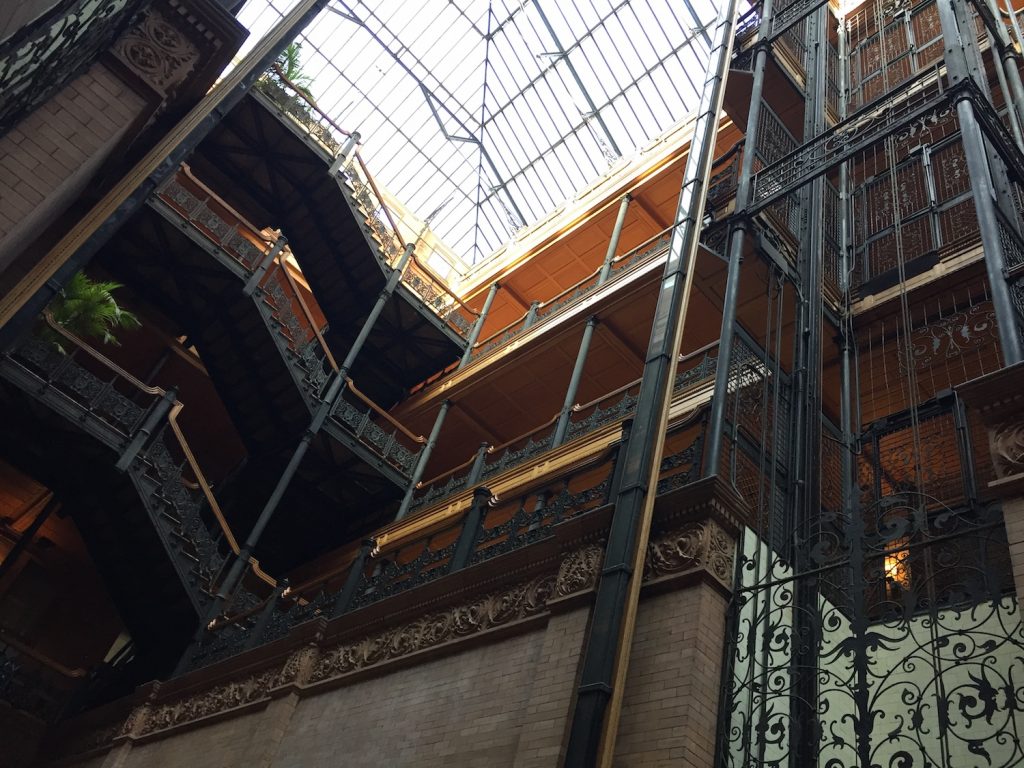 The Bradbury Building is one of the most beautiful buildings in all of downtown (it's my favorite, anyway).
The brown building is the oldest commercial building in Downtown LA, and it doesn't look like much from the outside. The Victorian-style lobby, though, is quite a sight in the sunlight.
You may recognize the lobby with its Italian marble staircases and art nouveau iron railings — if not from various Instagram posts, then from the 1982 movie, "Blade Runner."
If you're curious to learn more about its story and architecture, I wrote a post all about the beautiful Bradbury Building.
7. The Last Bookstore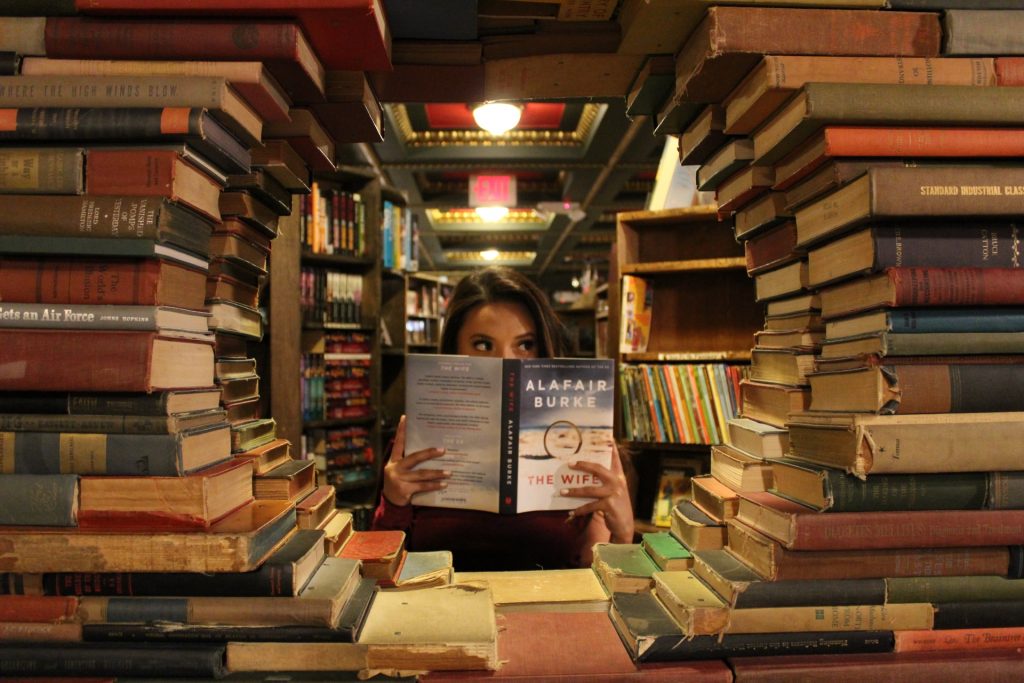 This may well be the most famous bookstore in Los Angeles, and it's not just for its huge selection of used and collectible books (over 500,000 books) or the gorgeous abandoned bank building the bookstore is housed in.
No, many people head straight to the second floor to pose with the book peephole and the book tunnel for the 'Gram. During busy times, there may even be a line of people waiting to take photos. After you snap your pic, take some time to browse the labyrinth of used books. It's quite an experience.
Local tip: On the other side of the second floor is a small gallery of local art and a couple of boutiques selling vintage and local wares.
8. Sunset drinks at a rooftop bar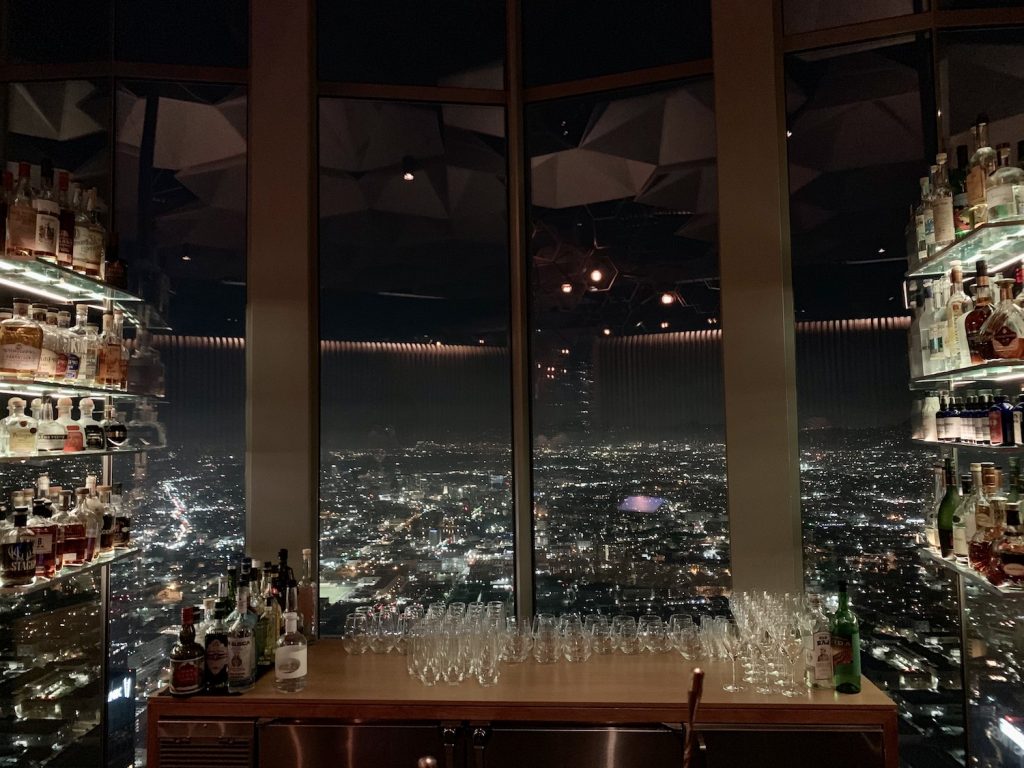 If you time your walking tour right, you could end the day with some cocktails as you enjoy a fabulous LA sunset at one of the rooftop bars downtown.
The closest to Pershing Square would be Perch, but there are a few other great rooftop bars within walking distance. Here are some of the best rooftop bars for an LA sunset:
Spire 73, on the 73rd floor of the InterContinental Hotel
The Rooftop at the NoMad Hotel
Broken Shaker at the Freehand
Upstairs at Ace Hotel
Bonus: 71Above is a rather fancy indoor restaurant, but anyone is welcome to grab a drink at the bar and enjoy the view.
COVID-19 note: Keep in mind some of the bars may be closed due to COVID-19 and regulations are changing frequently. Please double check before you head over.
More to explore in DTLA
The places listed above are just some of the most Instagrammable stops in Downtown LA. Along with all its office buildings, downtown is filled with historic landmarks, public art works, and cultural sites.
Of course, there are parts of downtown that are not covered here, due to the walking distance from the chosen starting point. If you have the energy or extra time, there are plenty of other pockets worth exploring. I recommend checking out Little Tokyo, Chinatown, and the Arts District. Visit some of these places and more on our Downtown LA Food and Culture Tour.
Chow down in LA
Downtown LA Food and Culture Tour $35