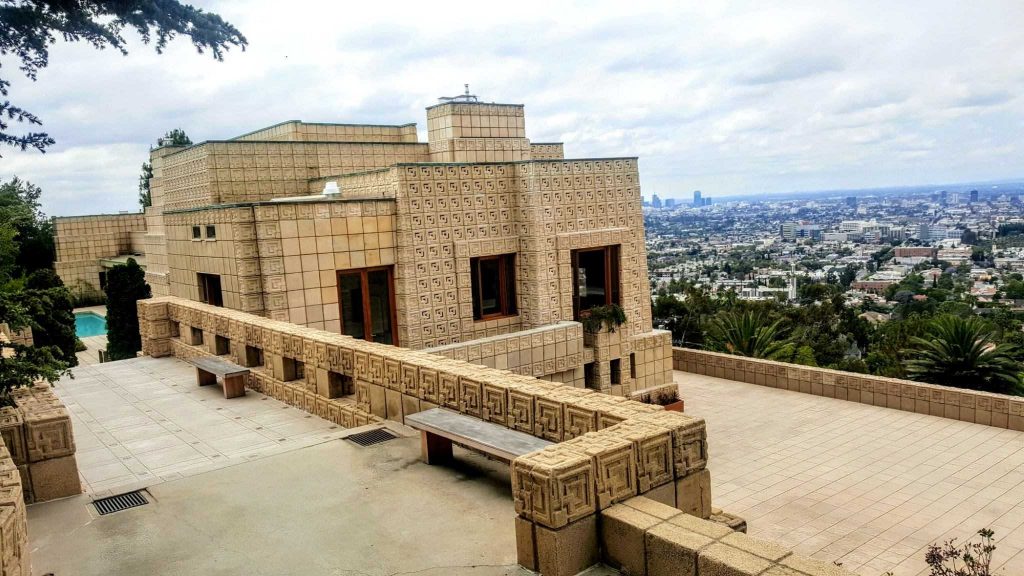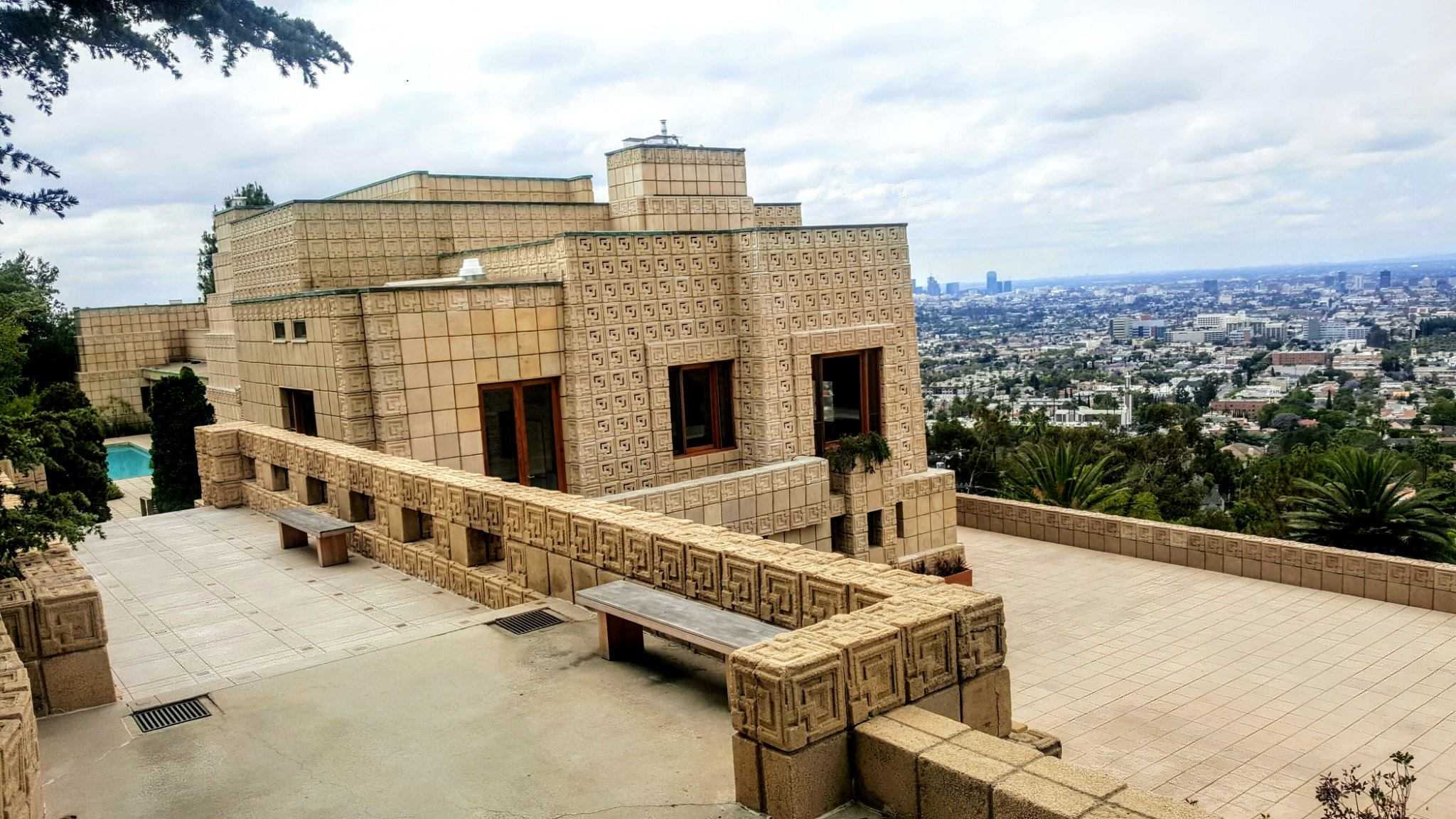 Ever heard of Mayan Revival Architecture? Yeah, well neither had I. Not until I stumbled upon this little gem nestled way up in the Hollywood Hills…. the Ennis House!
The interlocking textile blocks are truly impressive to see in person and it's a wonder how this mansion even came to be in the first place. Anyone who considers themselves an architecture buff or Frank Lloyd Wright fan should know about the Ennis House, but here are 5 facts about the home that you may not know…
It was inspired by Hollywood movie sets of the 1920s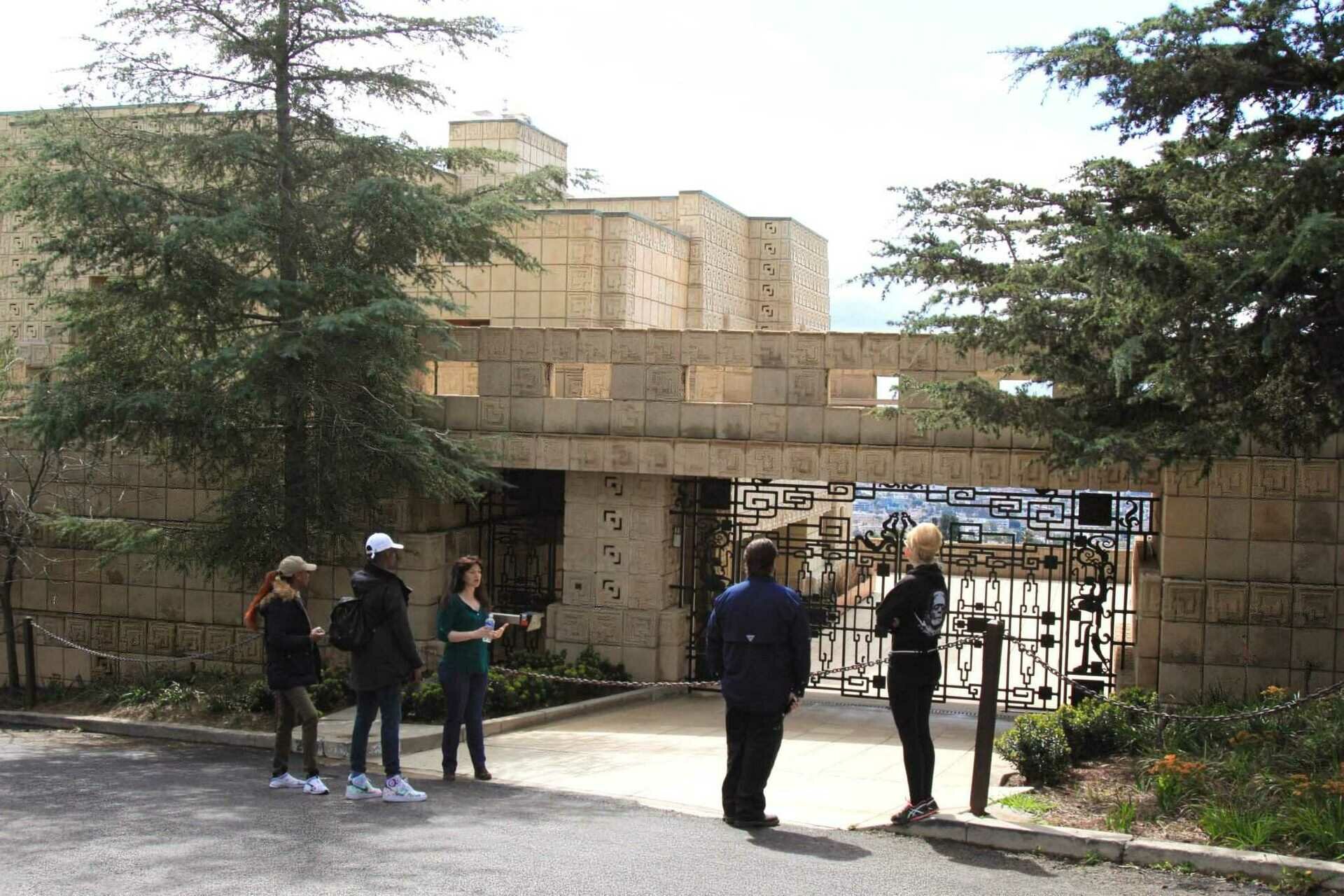 Wright was seeking a style suited to California's landscape and past, but he was also reflecting the anything-goes influence of Hollywood, which in the 1920s was an inescapable force due to Egyptian and Babylonian movie sets.
It took 3 generations of Wrights to complete
The Ennis family actually fired Frank Lloyd Wright after he had left the construction in the hands of his son, Lloyd (yes, he really named his son Lloyd). Apparently the concrete textile blocks buckled in key places, causing leaks and prompting delays and costly overruns which angered Charles and Mabel Ennis to the point of firing the Wrights and hiring a completely new crew to finish the house. It wasn't until the home belonged to a man named Augustus Brown in the 1960s that Frank Lloyd Wright's grandson, Eric, was brought on to restore the mansion to its original design.
You have seen the Ennis House before in TV & Film
You may not recognize it at first glance, but the Ennis House has served as a backdrop or inspired the set for more than 80 films, commercials, fashion shoots, TV shows and music videos, including "Blade Runner", "House on a Haunted Hill", "Buffy the Vampire Slayer", "Star Trek: The Next Generation", "Twin Peaks", "South Park" and most recently as Meereen Palace in "Game of Thrones".
It's currently valued at $5 million dollars
Now owned by grocery store mogul and philanthropist Ronald Burkle. As a fan of historical architecture and Wrights work, Burkle purchased the house in 2011 for a cool $4.5 million dollars. The multi-level concrete block mansion is a staggering 6,500 square feet and includes a total of 4 bedrooms, 4.5 bathrooms, 5 exceptionally detailed fireplaces, a spacious courtyard, swimming pool and grand terrace that offers unparalleled canyon, city and ocean views.
It is a designated city, state and national landmark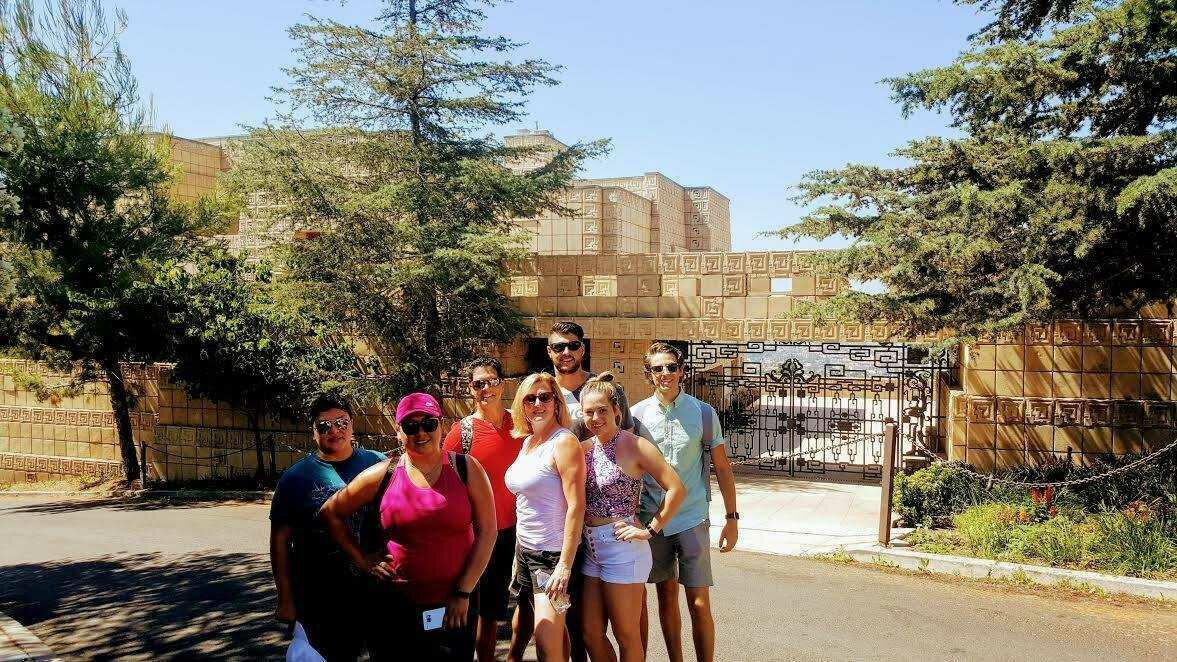 The interior is accessible to the public 12 days out of the year. You can tour it by contacting the Los Angeles Conservancy OR you can see it up close and personal on one of our favorite hiking tours: Hollywood Sign and Griffith Park Hiking Tour
Who knows, you might even randomly get invited inside by one of Burkle's longtime tenants … I have … and it was magnificent!