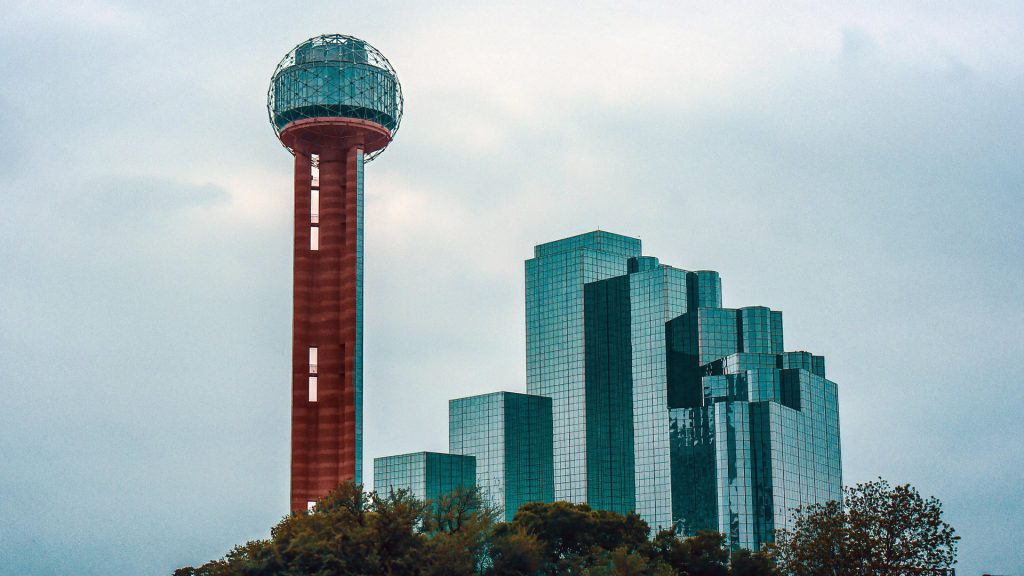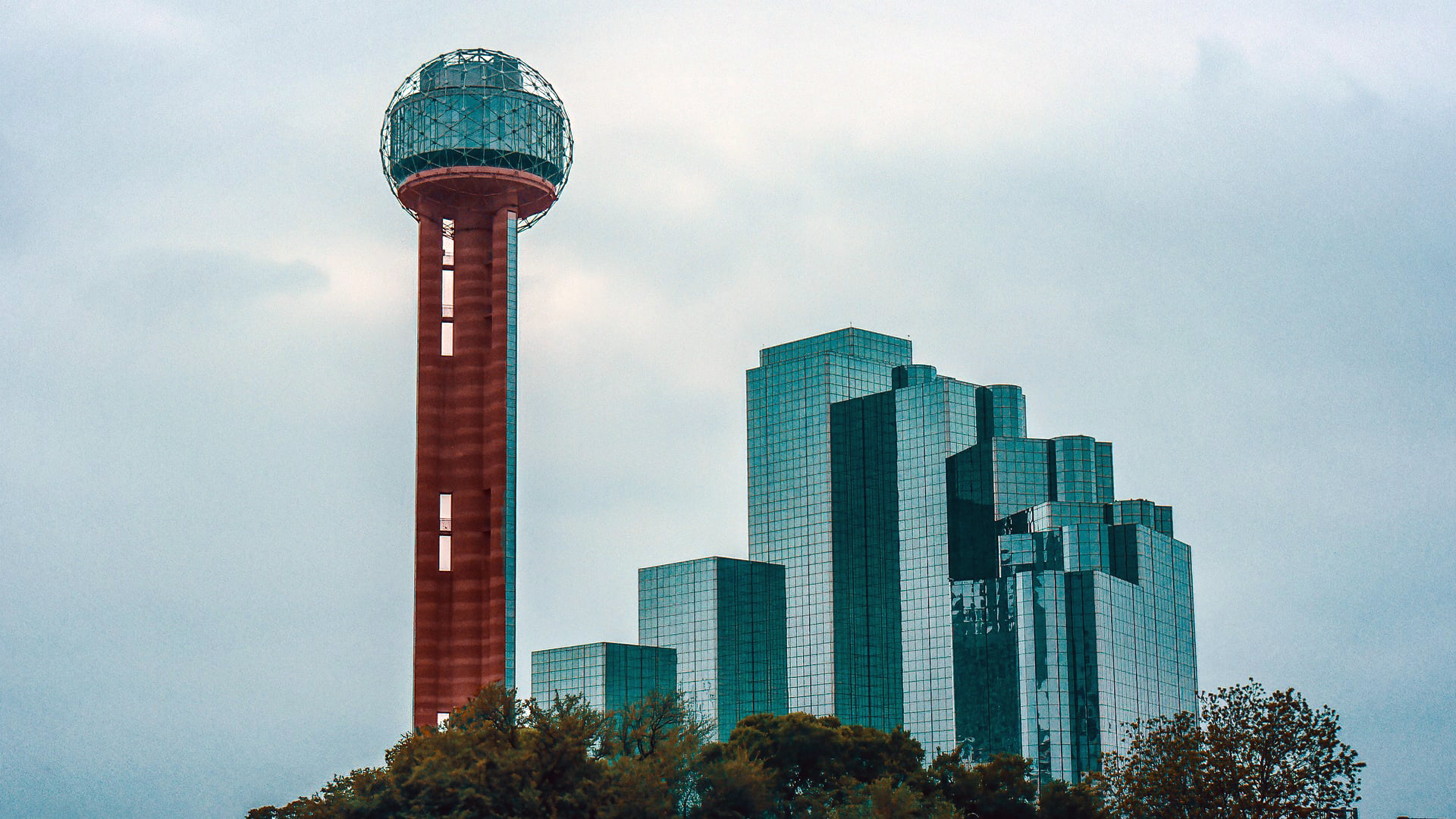 One of Dallas' hallmarks is its impressive skyline — in fact, it was voted the best in the world back in 2014. This is in part thanks to Reunion Tower, highlighted along with the rest of Downtown Dallas in the opening credits of the popular TV show "Dallas."
Reunion Tower, which some locals call "The Ball," is arguably the most recognizable building in all of downtown. And, because of its location a few streets away from other skyscrapers, it provides a remarkable view of both the skyline and the rest of the city.
If you're in Downtown Dallas, going up Reunion Tower can be a great way to spend a few hours. It's walking distance from where President John F. Kennedy was assassinated, so visiting the tower can be a great activity for before or after your tour of Dealey Plaza.
Here's how Dallas came to have this lofty landmark, what you can see when you go, and a few suggestions for more to do near Reunion Tower to make the most of your time here.
Reunion Tower History and Facts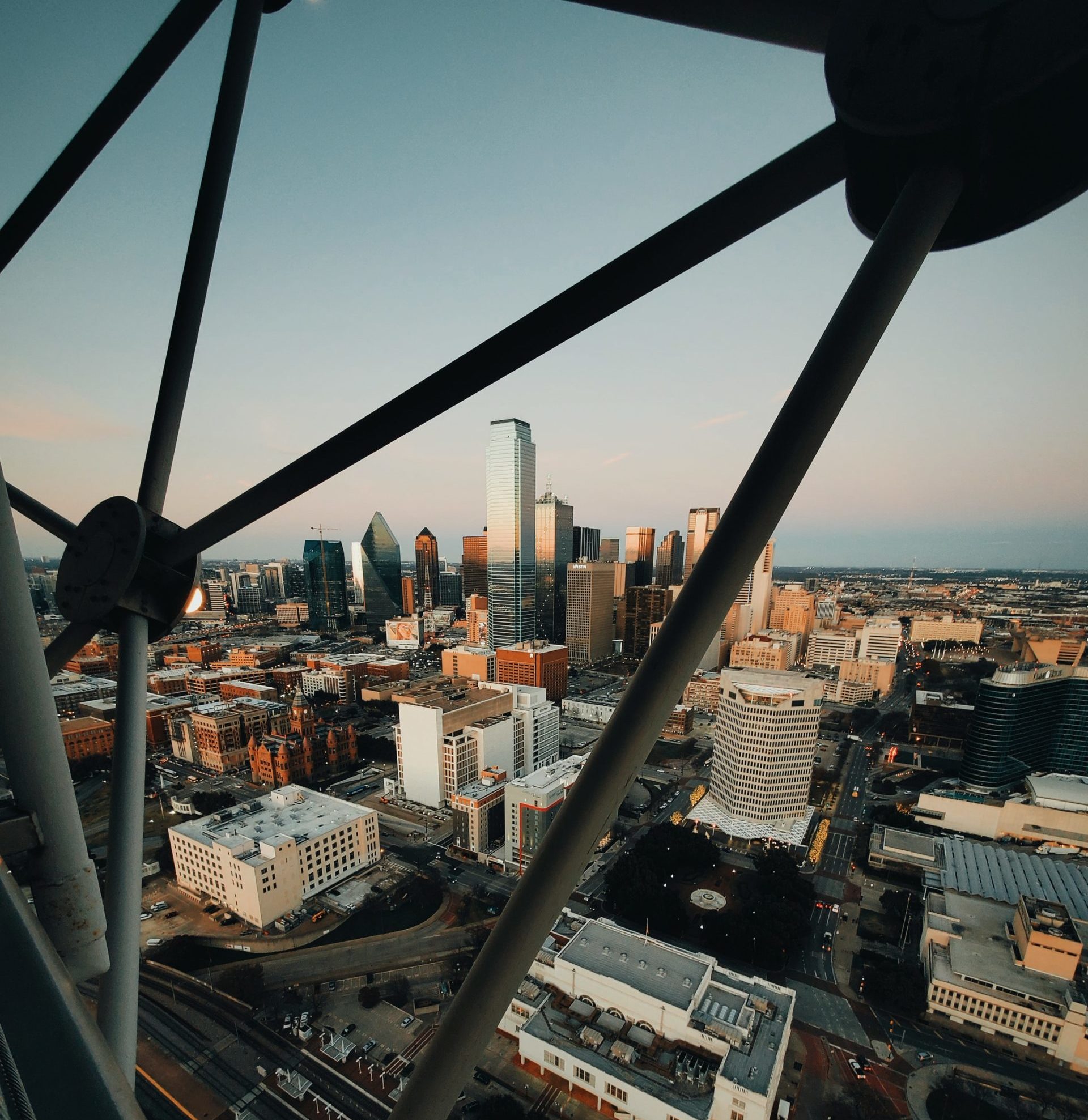 Reunion Tower has been a hallmark of Downtown Dallas since its construction in 1978. But, funny enough, it wasn't always meant to be a big ball in the sky.
Early designs for the project were a pyramid-shaped top or simply a flat observation deck. Luckily, a sphere was ultimately chosen for the project — like many Dallasites, I couldn't imagine it any other way.
The name has an interesting origin story, too. At its simplest, it refers to the "reunion" between the old and new of Downtown Dallas. However, Reunion Tower also draws its name from La Réunion, a utopian colony founded nearby in 1855. The utopia didn't work out. The colony lasted only 18 months, falling apart after financial insolvency and difficulty growing crops. But Reunion Tower has been going strong for over four decades.
Coming in at 561 feet, Reunion Tower is one of the tallest buildings in Dallas. You can take 837 steps to the top — like runners do every year during the Dallas Vert Mile race — or, like most, opt for the elevator.
Here are a few more fun facts about Reunion Tower:
The ball alone weighs 500 tons.
The elevator to the top is just a 68-second ride.
The GeO-Deck, the name for the observation deck, is 470 feet up.
More than 250 LED lights make the tower glow at night.
Inside the GeO-Deck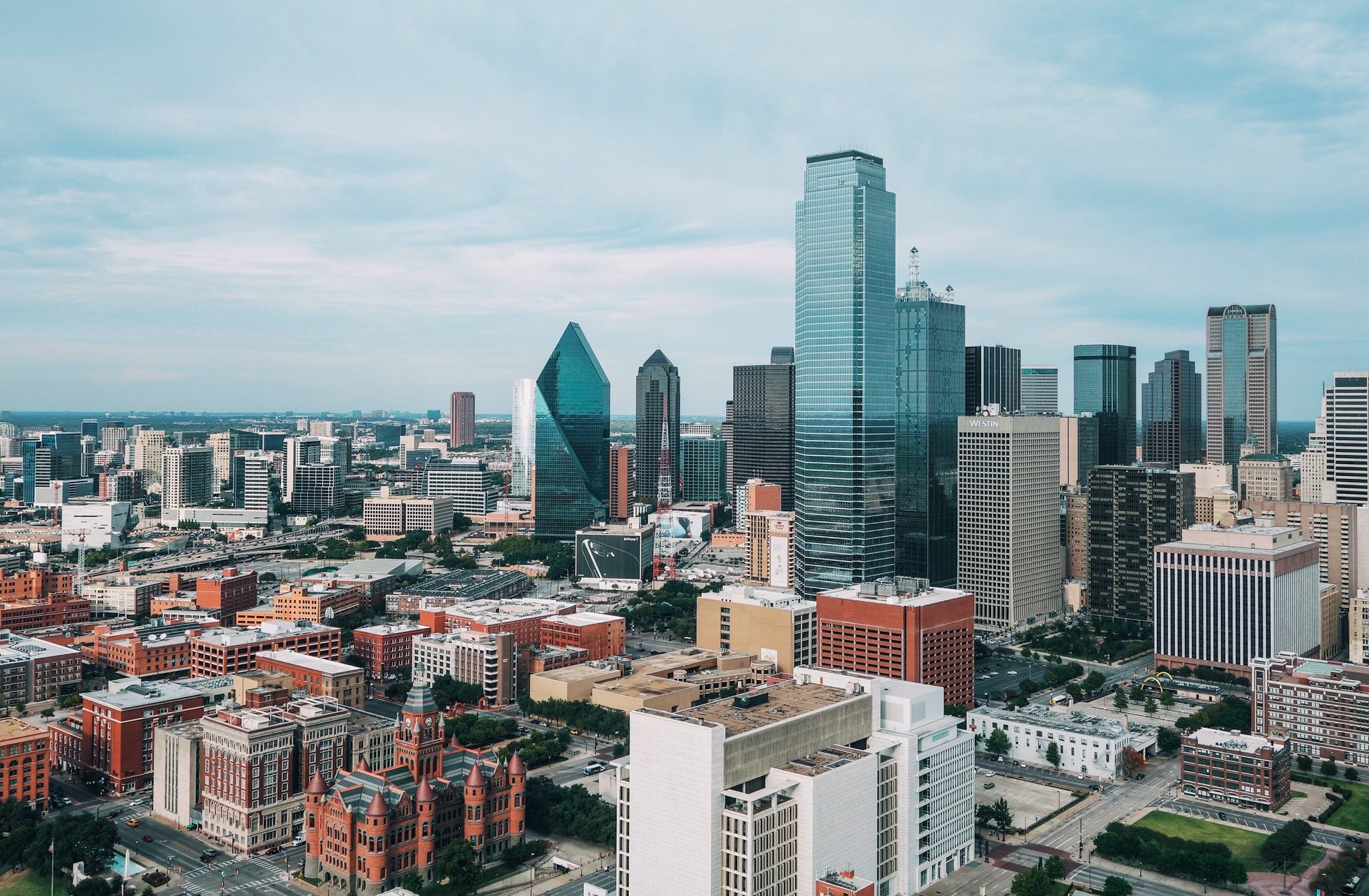 Once you're at the top, there are three floors to choose from (usually): the GeO-Deck, a restaurant, and a bar and lounge space. However, the restaurant and bar are currently closed for renovations through the rest of 2020.
That leaves the GeO-Deck as our main destination for the day, which is where most tourists go anyway to enjoy the incredible views of Downtown Dallas.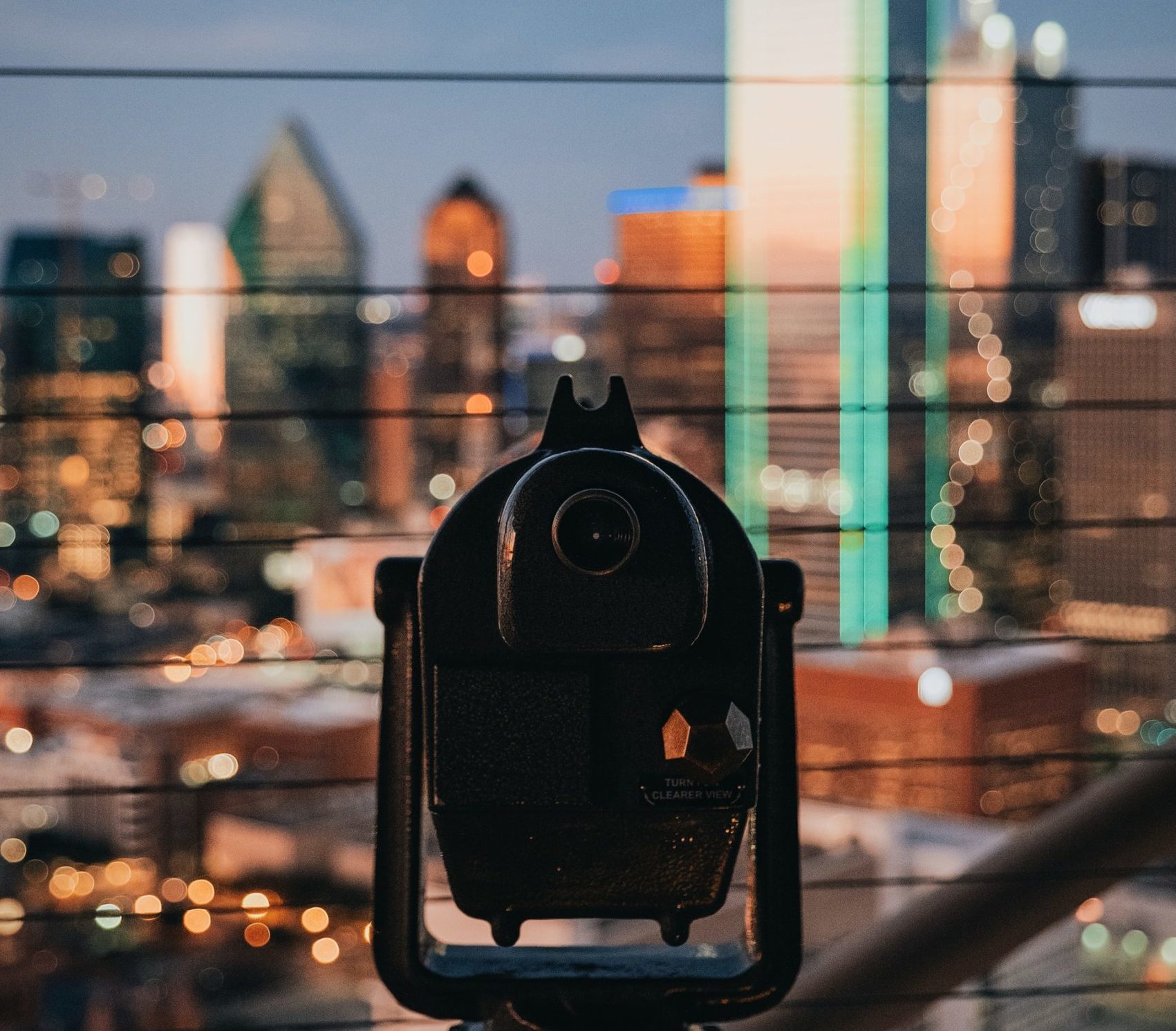 Reunion Tower's GeO-Deck is an open-floor observation deck that gives a 360-degree panorama of the Dallas skyline. On a clear day, you can see all the way over to Fort Worth, 32 miles away. The GeO-Deck name comes from Reunion Tower's shape, a geodesic dome (basically, a lattice-shell sphere formed out of triangles). Another notable geodesic dome, for those unfamiliar with the shape, would be Spaceship Earth at Epcot in Disney World.
Along with the views, there are several touch screens and displays inside the GeO-Deck. Check them out to see an interactive 3D map of Dallas, to play with the light display on a virtual Reunion Tower, and to learn about President John F. Kennedy's last day in Dallas.
When to Visit the GeO-Deck
As far as the time of year goes, any season works. In fact, you'll find visiting Reunion Tower (with its plentiful AC) can be a pleasant break from the Dallas sun during warmer months.
The tower also puts on a spectacular fireworks show — not every year, but often — to ring in the new year. If you'll be in Dallas on New Year's Eve, this is a must! (See the video above for an example of what I mean.)
For the time of day, you have a few options. It's nice to visit the GeO-Deck just before sunset. You can enjoy the views during daylight and then stay for sunset. Watching the clouds turn a hazy pink and then fade out as the sun goes down and the buildings light up is breathtaking.
Visiting Reunion Tower at the end of the day is also a great way to spot all of the places you visited and learned about earlier. Here are a few to look for:
Old Red Museum: Officially, the Old Red Museum of Dallas County History & Culture, a castle-looking structure near Dealey Plaza
Bank of America Plaza: The tallest skyscraper in the city, and easily recognizable for lighting up green at nights
Klyde Warren Park: A large park on top of Woodall Rodgers Freeway, near the Dallas Arts District
Fountain Place: Named after the 172 fountains at its base and easily recognizable for its twisted glass prism shape and accompanying twin skyscraper, AMLI Fountain Place
However, sunset is also the busiest time to visit Reunion Tower. If you're looking for something more low-key, try coming earlier in the day. Late afternoon is a nice time to visit, and one we recommend with our highlights tour of Dallas. We'll get the tickets for you in advance so you can visit on your own at the end of your walking tour.
Seeing how many of the landmarks you recognize after learning all about Dallas — hopefully, quite a few of them!
Answers to Your Questions About Reunion Tower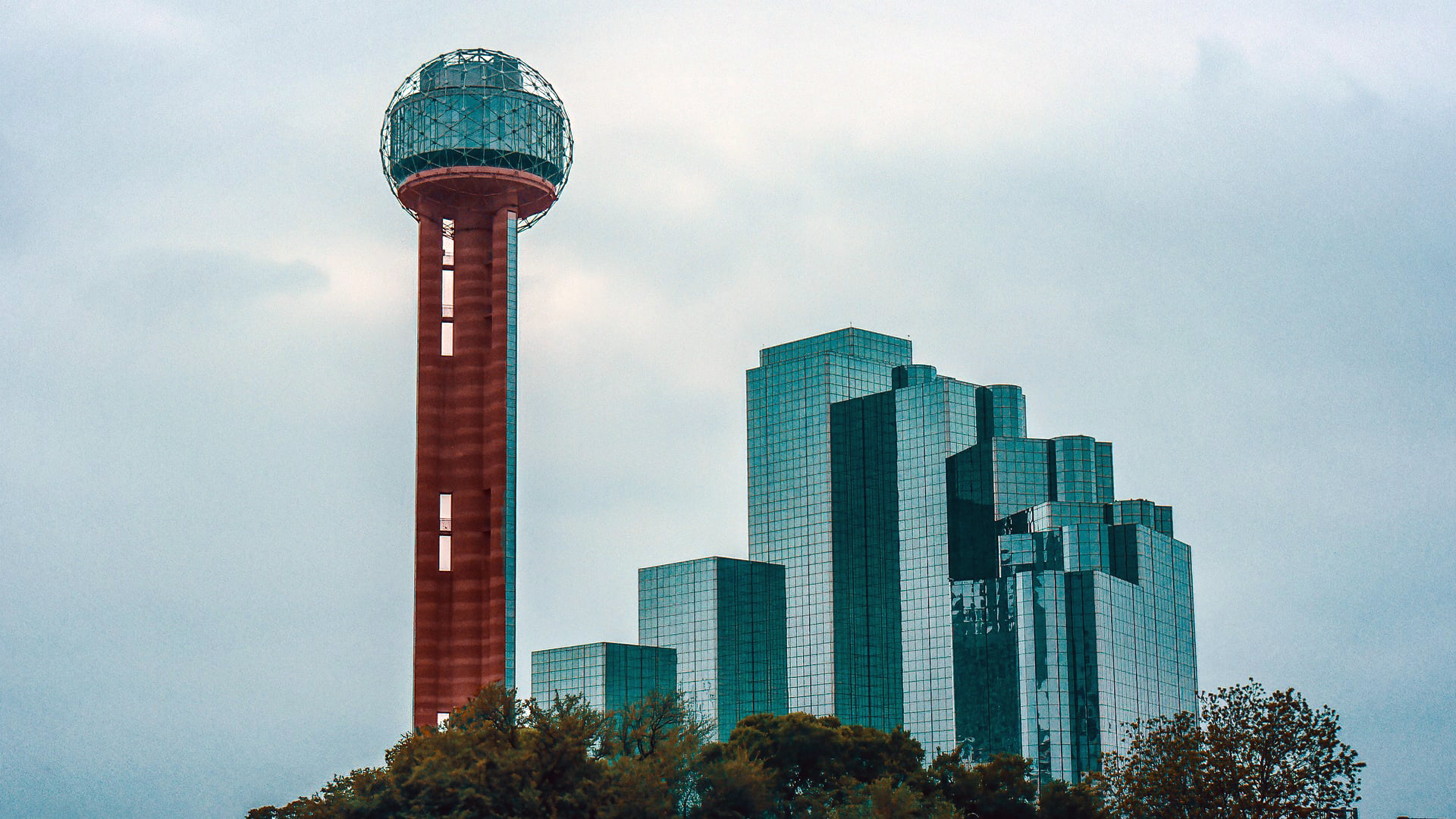 Is Reunion Tower free?
No, although you can get admission as part of a package, like the CityPass or even our Dallas highlights tour. Otherwise, an adult ticket costs $18, with discounts provided for children and seniors 65 and up.
Is there a dress code to go up in the Reunion Tower?
There is no dress code required to enter Reunion Tower. It gets hot here in Dallas — dress comfortably.
Five Sixty by Wolfgang Puck, the restaurant previously inside Reunion Tower, had a dress code, but closed in April 2020. The space is currently being renovated.
Does the Reunion Tower move?
One of Reunion Tower's hallmarks was the spinning restaurant, which we hope makes a comeback soon. The outer floor would make one full rotation every hour, meaning you could see the whole skyline from your table. One waiter joked that guests would leave for the restroom and return to find their table gone!
The GeO-Deck, however, doesn't spin. You can walk around the observation deck for a 360-degree view of Dallas.
Bright Lights, Big City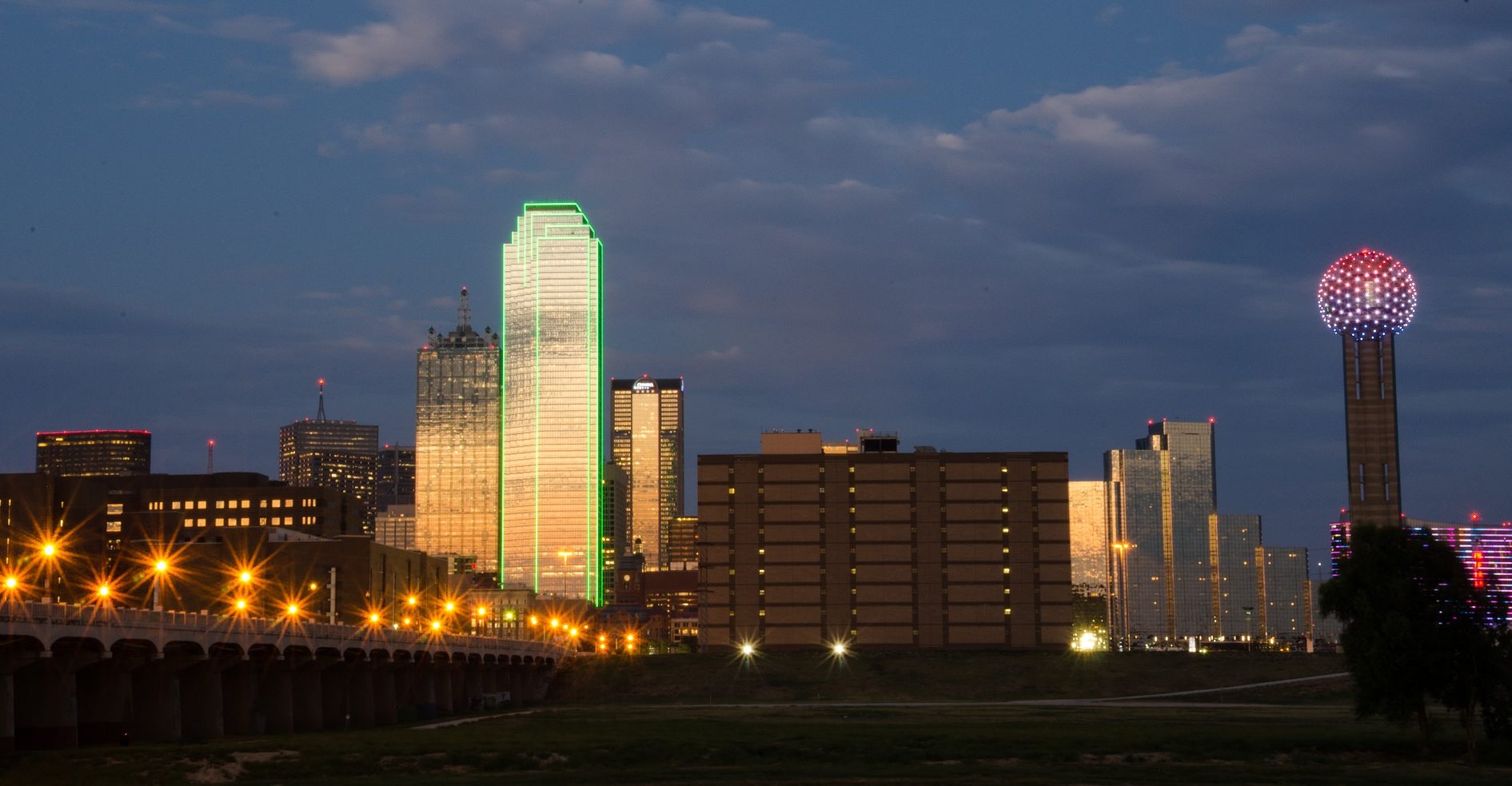 While you're out and about in Downtown Dallas, visiting Reunion Tower for an hour or two can be a great way to start or end an afternoon that's sure to be memorable. And don't miss out on other nearby attractions, like Pioneer Plaza or Dealey Plaza.
If you have just one day in Dallas, Reunion Tower is easy to fit into a busy itinerary, thanks to how walkable downtown is.
Have more time in Dallas? Venture a little farther from downtown, and check out our guides to the Deep Ellum neighborhood and the stunning Dallas Arboretum.