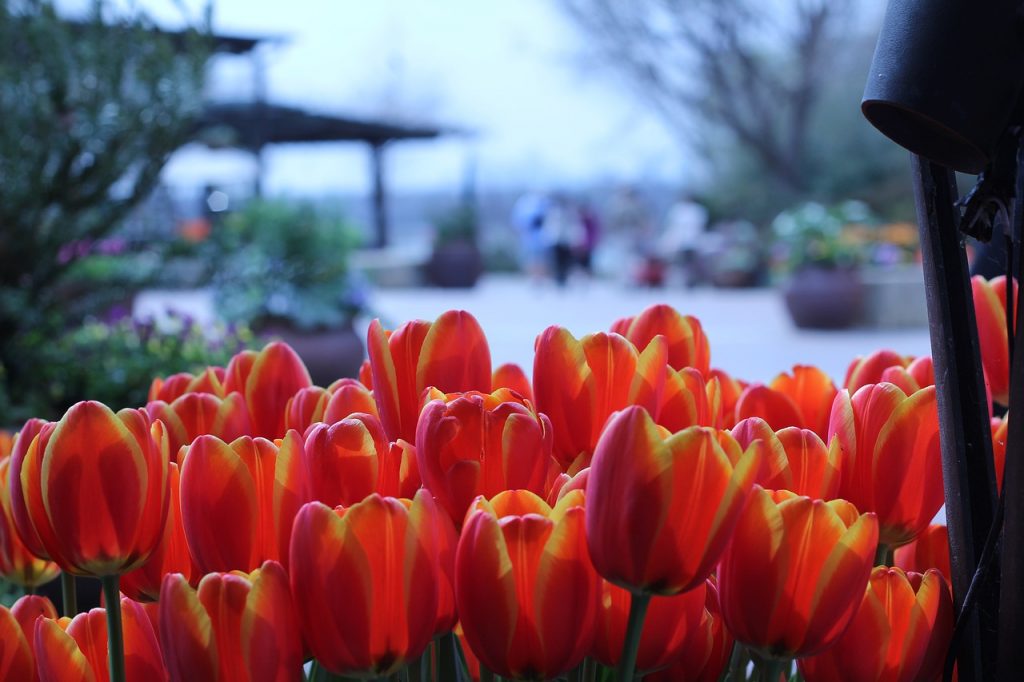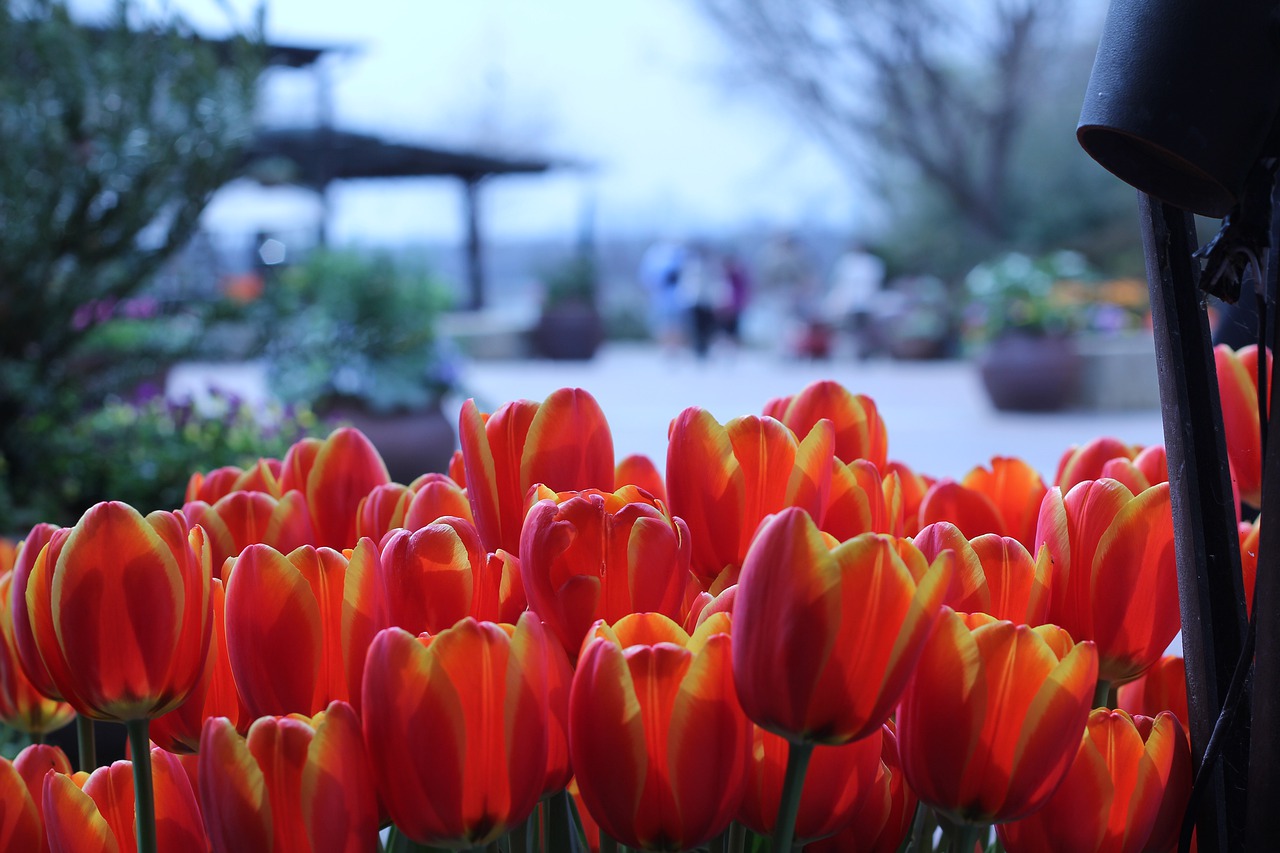 As Texans, we know how naturally beautiful the Lone Star State is — and proudly put it on display at the perfectly manicured Dallas Arboretum and Botanical Garden.
This gorgeous getaway is right here in Dallas. You won't even have to leave the city limits. And while there's a lot to see downtown (and we'd love to show you around), visiting the arboretum is a must if you love the outdoors.
Coming in at 66 show-stopping acres, the arboretum can sometimes be intimidating for first-time visitors. So this insider guide to the Dallas Arboretum and Botanical Garden is here to help. I'll share practical planning tips plus a must-see bucket list to make navigating this Dallas landmark a breeze.
Planning Your Day at the Dallas Arboretum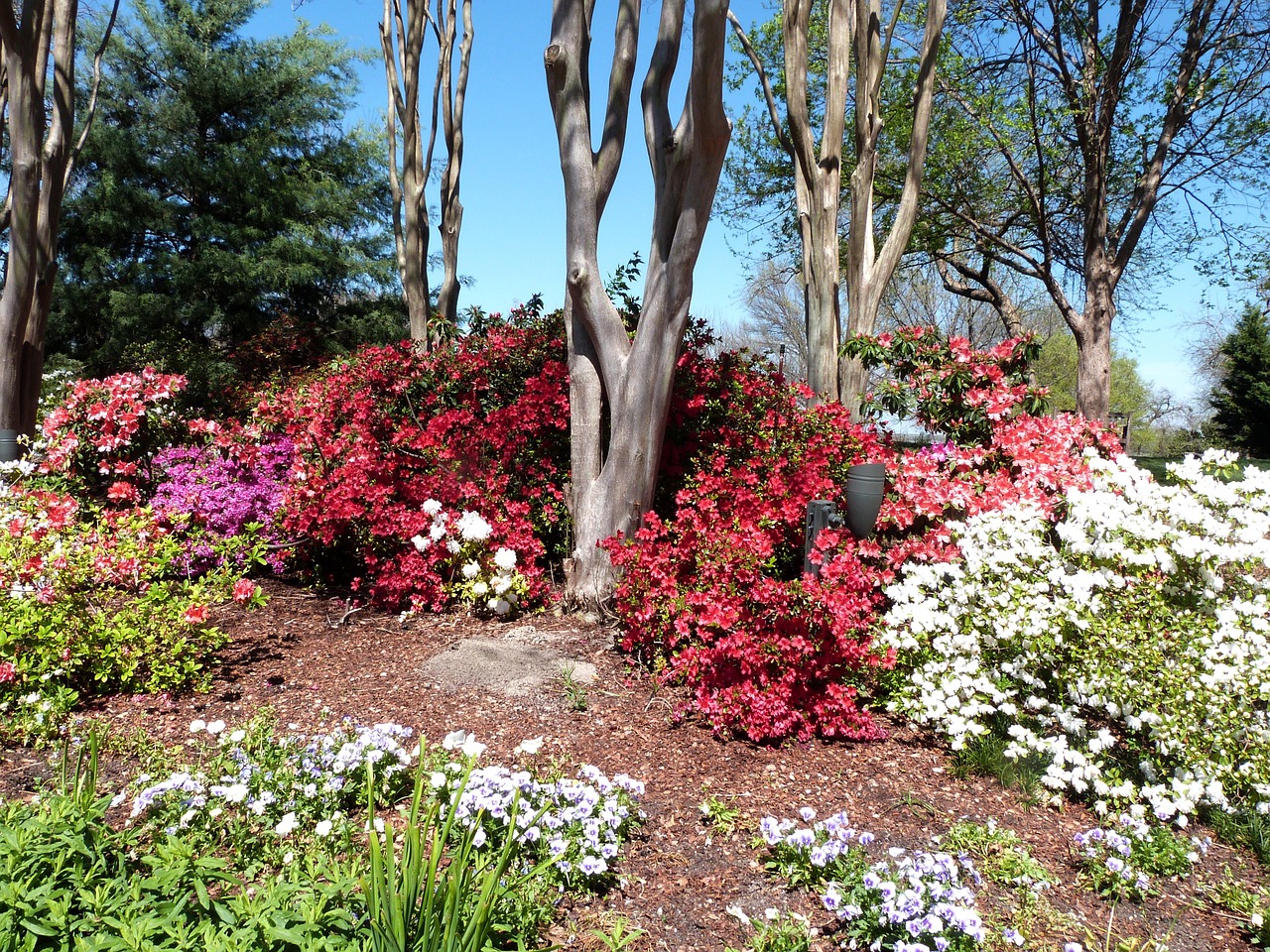 The Dallas Arboretum is one of the most-visited botanical gardens in the country for a reason. With 19 unique gardens, more than 100 named points of interest, and millions of flowers, it's not your average park.
While that means the opportunities are endless, it also means that it's almost impossible to cram everything into one visit.
If you're looking to fill the whole day, I recommend one of the following options so you pace yourself but still get to see everything:
Outdoor adventurer plan: Start out at White Rock Lake, which borders the garden, for hiking, biking, or boating. Then wander over to the arboretum around lunchtime to visit your shortlist of the sights you most want to see (suggestions below).
Garden lover plan: Begin at the arboretum as soon as it opens to beat the crowds. Then take a long break for lunch (during the heat of the day) and finish up sightseeing later in the afternoon. This also tends to be better lighting for garden photographers than the stark light of high noon.
Where to Eat In and Around the Dallas Arboretum
While you can enjoy the arboretum in a half-day, the odds are your visit will overlap with lunch.
Wondering where to eat? Here are some nearby restaurants I recommend:
White Rock Alehouse & Brewery: Featuring a great beer garden
Cane Rosso: Across the street from the brewpub, serving up hearty, wood-fired pizzas
Tacos La Banqueta: Authentic Mexico City-style tacos
Torchy's Tacos: Homegrown Texan tacos and some killer chips and queso
Better yet, order to-go and make a picnic out of it.
If you prefer to dine in the Dallas Arboretum, there are a few options to choose from on the grounds. The Lula Mae Slaughter Dining Terrace, for example, offers a "sandwich counter" experience for guests, serving up quick bites like salads and wraps, while the Restaurant DeGolyer serves more upscale, locally sourced eats. Dine on the patio if you can, so you can enjoy the view while you eat.
Insider tip: Looking to go all out? Don't miss the seated, three-course tea offered seasonally in the DeGolyer Tea Room. Reservations must be made in advance, however, so look online before you go.
6 Must-Visit Sights in the Dallas Arboretum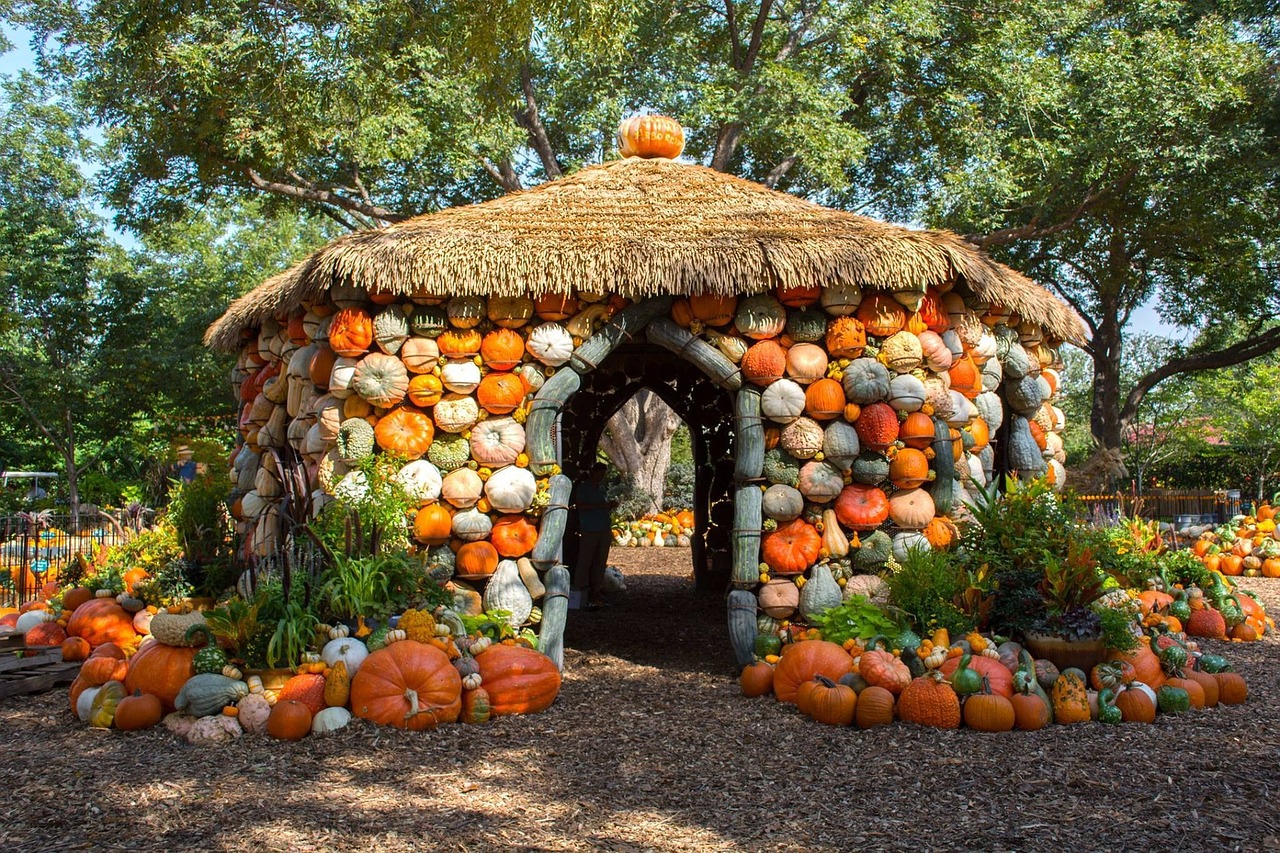 As you're entering the arboretum, I recommend picking up a map from the information booth — you'll probably need to consult it a few times as you're navigating the twists and turns of the trails.
Insider tip: Need a fail-safe way to get around? Once you're in, just start walking to the left, and head clockwise. Eventually, you'll make your way back to the entrance.
If you already have spots you know you want to visit, mark them on your map and keep them in mind as you're walking around. If you need inspiration on what to see, here are a few favorites worth adding to your list.
1. A Woman's Garden
This garden's name is a nod to the large, impressive statue of a woman that overlooks an infinity pool, one of many water features you'll find in the arboretum.
If you're a photographer, make sure you don't miss this garden, which has several sculptures as well. It's one of the arboretum's top spots for photos and has a great view of White Rock Lake to the north.
2. The Lyda Bunker Hunt Paseo de Flores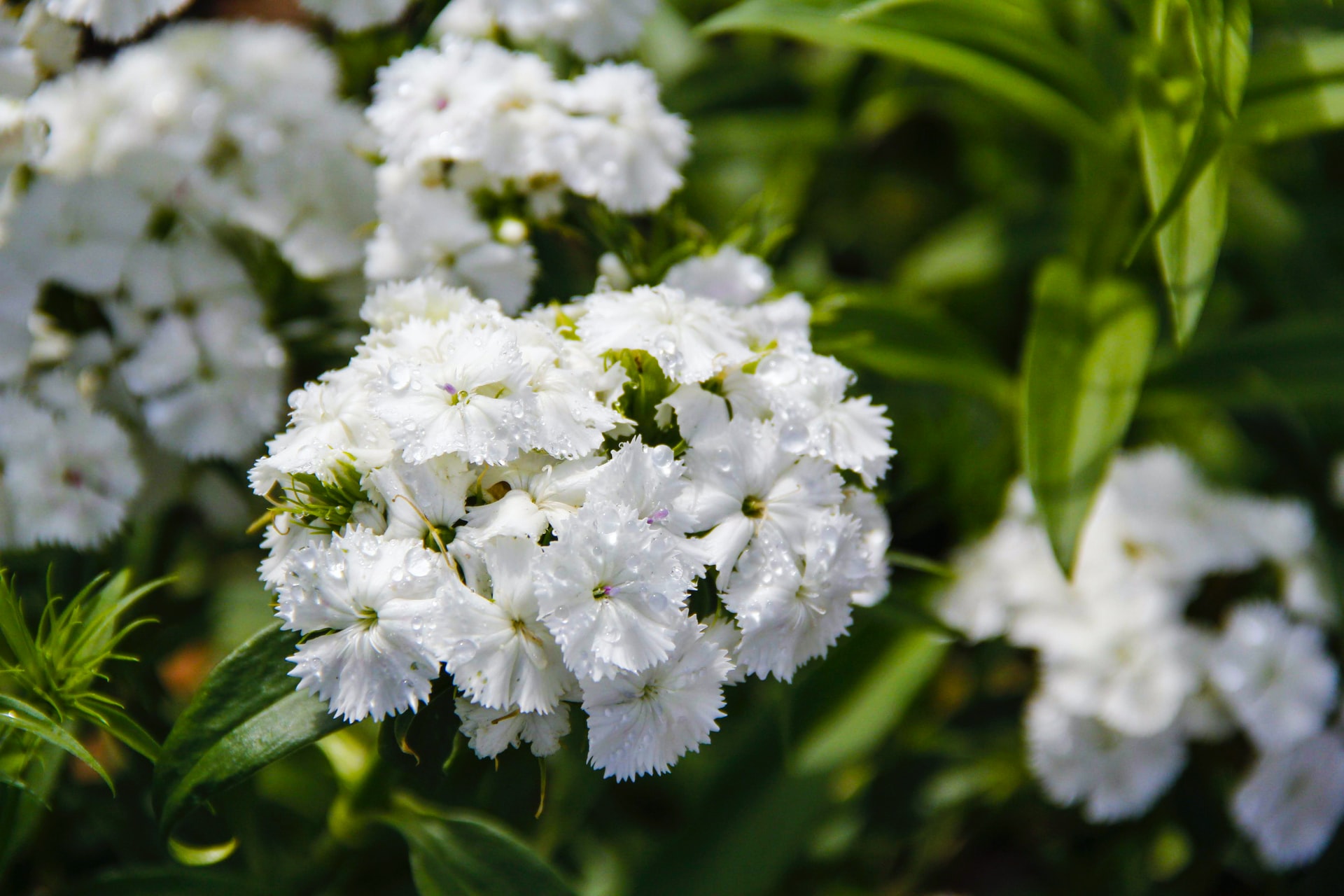 The Paseo de Flores, which translates to "The Path of Flowers" in English, is the Arboretum's main walkway, cutting across from east to west. From here, you'll be able to access almost every garden in the arboretum.
One great thing about this path is that it always matches the season, whether that's tulips in spring or pumpkins in the fall.
3. McCasland Sunken Garden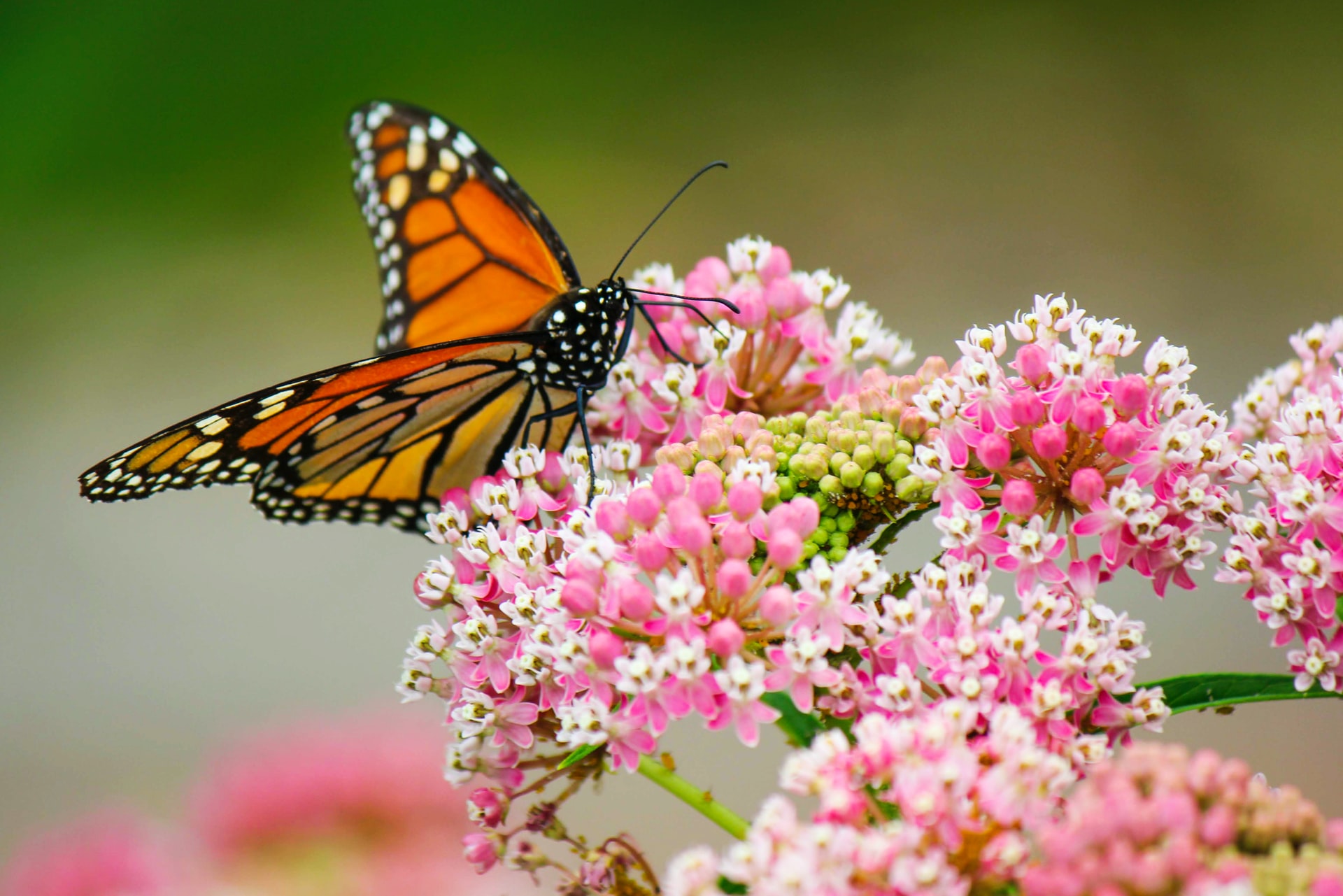 From there, head over to the McCasland Sunken Garden just a few steps away. This garden is popular for weddings and naturally picturesque. Since it's sunken into the ground, it feels more intimate than other gardens at the arboretum.
Insider tip: Be sure to check out the "Chico y Chica de la Playa" sculpture tucked in among the bushes.
4. Crepe Myrtle Allee
Probably the most well-known spot in the whole Arboretum and certainly popular on Instagram, Crepe Myrtle Allee is breathtaking no matter the season.
Though the pink buds only bloom in spring, the crepe myrtle trees provide a respite from the Texas sun in the summers and are bare by the holidays. Wedding proposals are common along the pathway, and vendors will occasionally set up shop here during the day.
5. Rory Meyers Children's Adventure Garden
If you're bringing kids along, the Rory Meyers Children's Adventure Garden should be at the top of your list. It boasts 17 indoor and outdoor galleries, more than 150 interactive science games, and an "edible garden" so kids can learn where food really comes from.
If you go: While it's lots of fun for little ones, it does have an additional admission fee of $2 for every child 2 years or older, so plan accordingly.
6. Blooms, Gourds, and More by Season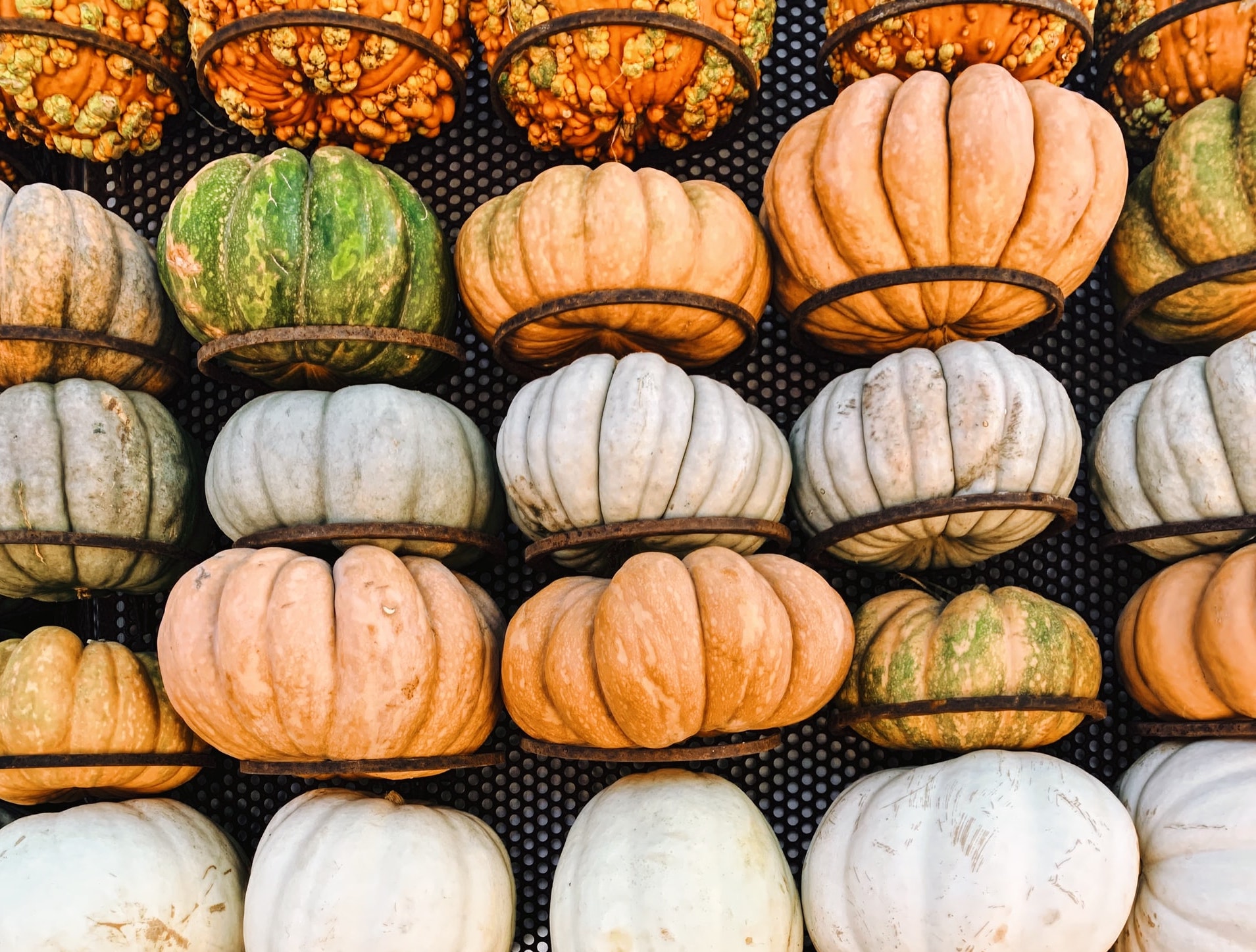 Year-round, the Dallas Arboretum hosts a number of popular, seasonal events. The largest is its springtime festival, Dallas Blooms. This event was named one of America's Best Spring Floral Festivals by Fodor's Travel in 2015.
It really is spectacular: over a half a million flowers, including pansies, poppies, and daffodils are in full bloom for the event. If you're visiting Dallas in the spring, add Dallas Blooms to your travel itinerary.
For the rest of the year, the Dallas Arboretum puts on events like the Food and Wine Festival, the Cool Thursdays Concert Series, Artscape, Autumn at the Arboretum (with a staggering number of gourds), or the 12 Days of Christmas.
Your Dallas Arboretum and Botanical Garden FAQs

How much does it cost to go to the Dallas Arboretum?
The cost of entry to the Dallas Arboretum depends on several factors, including your age and the day you go. On full-price days, children under 2 years old get in free, kids 2-12 get in for $12, seniors 65 and older for $14, and adults for $17. However, it's rare that you'll pay full-price: nine months out of the year, the Arboretum offers discounted admission from $2-$15.
Insider tip: If you're driving, buy a parking pass ahead of time online for $10. If you wait to buy it in person, it's $15.
How long does the Dallas Arboretum take?
A trip to the Dallas Arboretum can take as little or as much time as you want. If you're a serious garden lover, I recommend going early, before the crowds arrive and the temperature rises (especially in summer). This will give you time to stroll through the gardens at your own pace.
Most groups spend between 2-4 hours at the arboretum, but you could make it a Dallas day trip if you want to see all that's here and grab lunch as well.
Are dogs allowed in the Dallas Arboretum?
While White Rock Lake is known for being a dog-friendly haven, unfortunately, your furry friends aren't allowed on the arboretum grounds.
Insider tip: If you want to bring your pup along for a day outdoors, you may want to try the White Rock Lake Dog Park, on the north end of the lake, instead.
A Garden for All Seasons at the Dallas Arboretum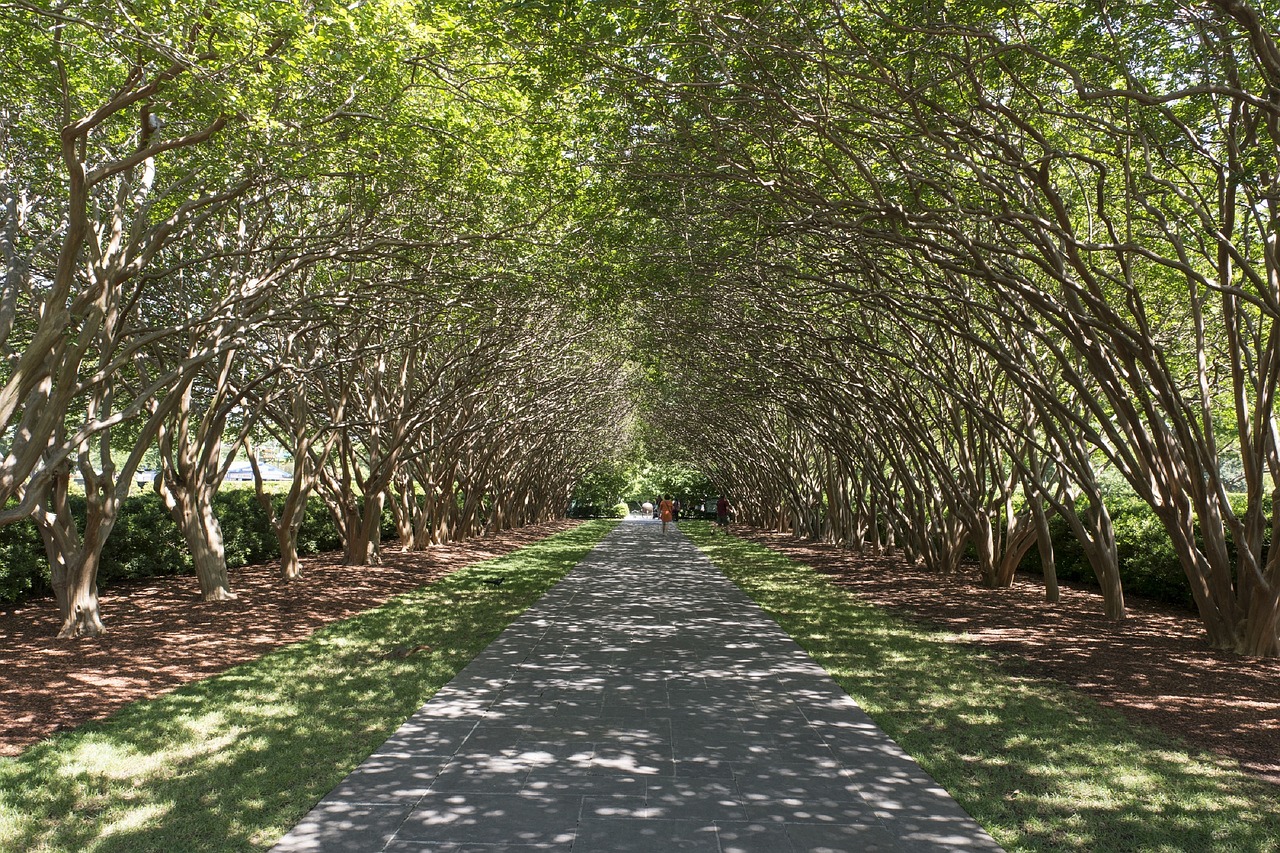 If you're looking for a floral oasis on the shores of Dallas' most popular lake, the Dallas Arboretum and Botanical Garden is the place to be. And while I've listed some of our favorite spots — like the Paseo de Flores, Crepe Myrtle Allee, and the Rory Meyers Children's Adventure Garden — this list just scratches the surface.
I recommend planning out your visit to the Dallas Arboretum in advance. Check to see what activities are being held, and register if you need to. Beyond the seasonal events mentioned above, the arboretum also has weekly events like cooking classes, guided tours, and gardening lessons.
Does all that garden adventuring make you hungry? Check out our guide to the top barbecue spots in Dallas. They serve Texas-sized portions — just what you need after a day outdoors.