What to Do in Deep Ellum, Dallas: Art, Food, Music, and More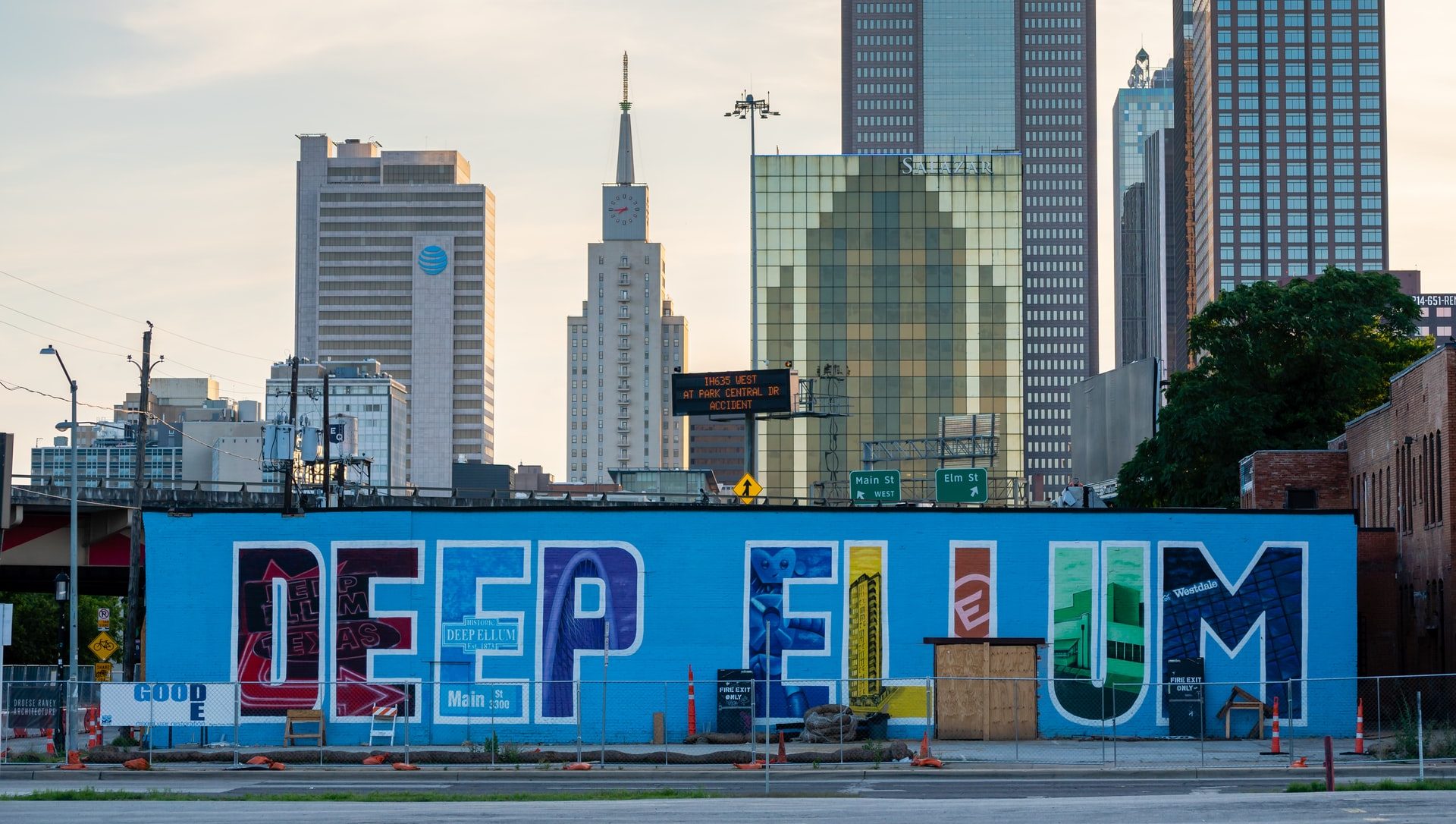 Deep Ellum is one of Dallas' hippest neighborhoods, but it's not just a place for hipsters. This is one of those city destinations where there really is something for everyone.
Just east of Downtown Dallas, Deep Ellum is known for its rich history, grungy background, and now, some of the trendiest spots in town. Whether you're an art fan, foodie, or simply looking for a fun night out, you're bound to have a good time here.
Deep Ellum in Dallas: A Look Backward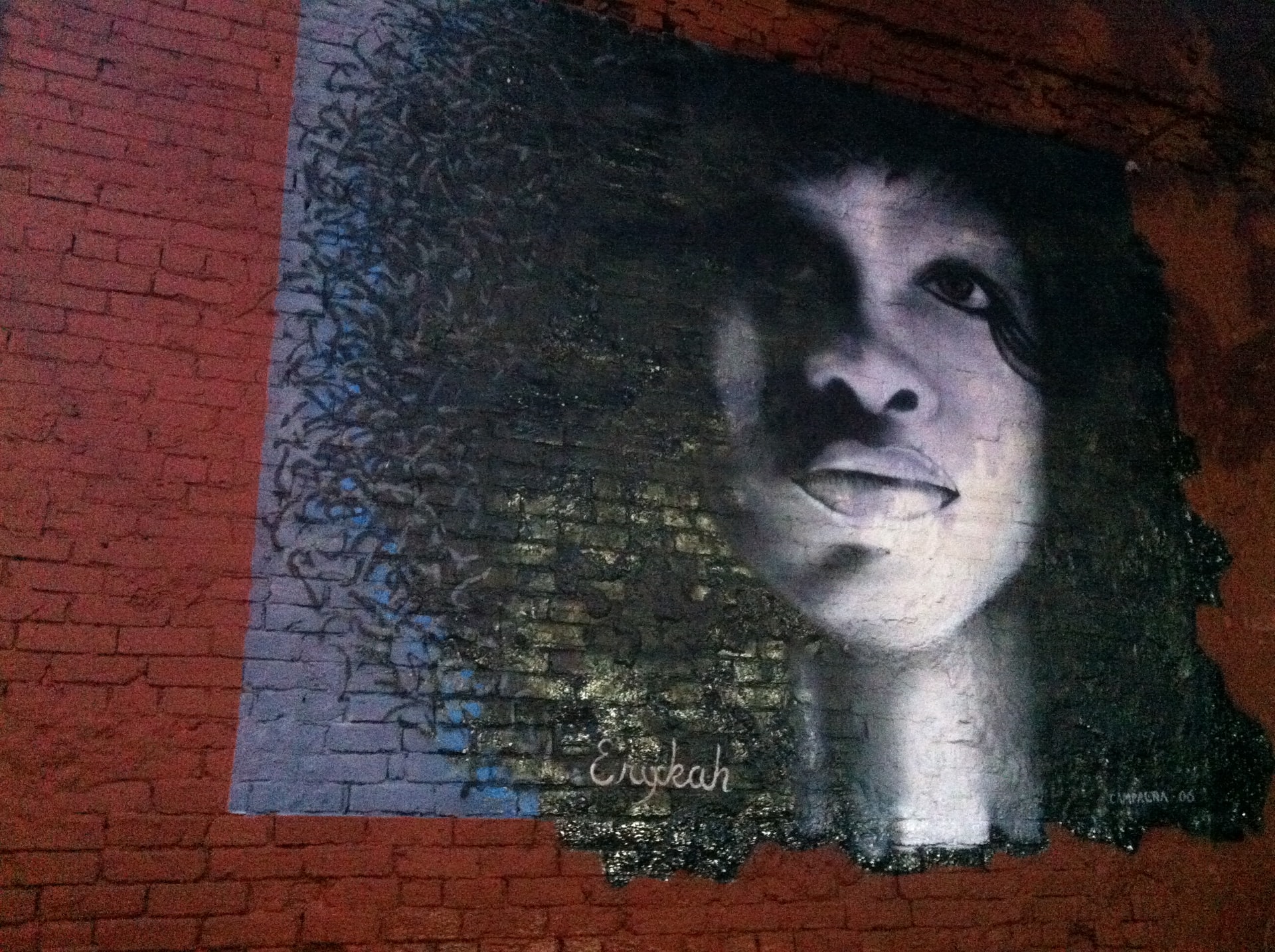 Deep Ellum has a long, storied history that dates back to the 1800s, making it one of the oldest neighborhoods in Dallas. The name Deep Ellum comes from one of the neighborhood's main thoroughfares, Elm Street. "Deep Elm" was the original name of the area, pronounced as "Deep Ellum." The name stuck.
At first, it was primarily a commercial district — landing a Ford Model T assembly plant, among others. Then as city planning shifted the makeup of the neighborhood, the neighborhood became known for entertainment venues and art, a reputation it still holds today.
The Traveling Man sculpture, symbolizing the artist's spirit of creativity
No matter what you're here to see, visiting Deep Ellum is a great way to spend an afternoon or evening in Dallas.
What to Eat in Deep Ellum: A Foodie's Dream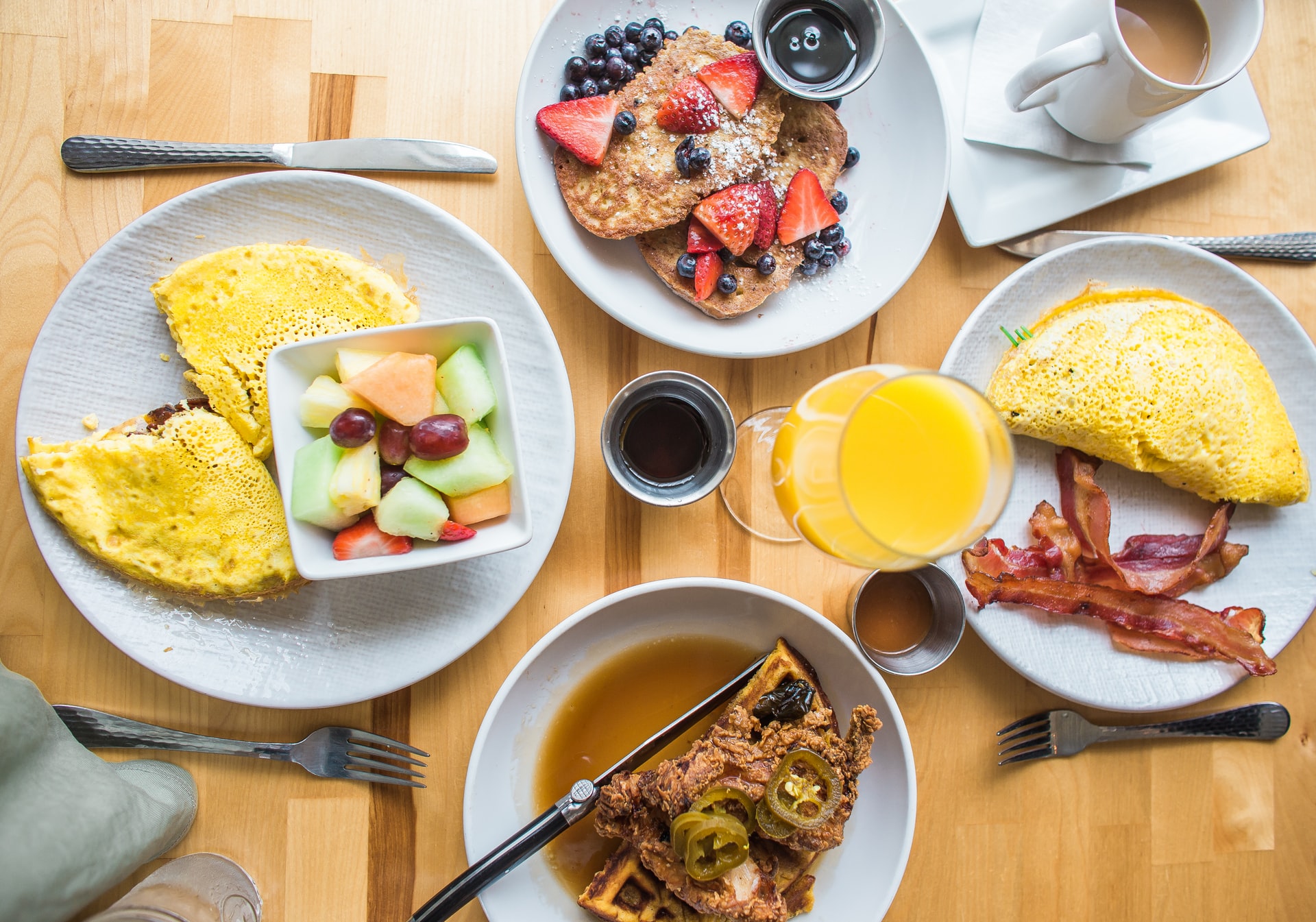 Again, Deep Ellum isn't too far from downtown. If you were wandering around some of the skyscrapers or visiting the JFK-related sights near the Sixth Floor Museum, you can easily get to Deep Ellum by foot or public transit.
Did you work up an appetite? Good.
Once known for its greasy hangover cures and late-night snacks, Deep Ellum is increasingly becoming a place to see and be seen for Dallasites of all stripes. And that means doing what we do best — brunch.
Really. It's been called our "way of life." If you're looking for somewhere to sit and relax before starting our walk around Deep Ellum, grab a bite at Harlowe MXM or Anvil Pub and try bigger-in-Texas specialties like the chicken and waffles or a Dr Pepper-braised carnitas sandwich.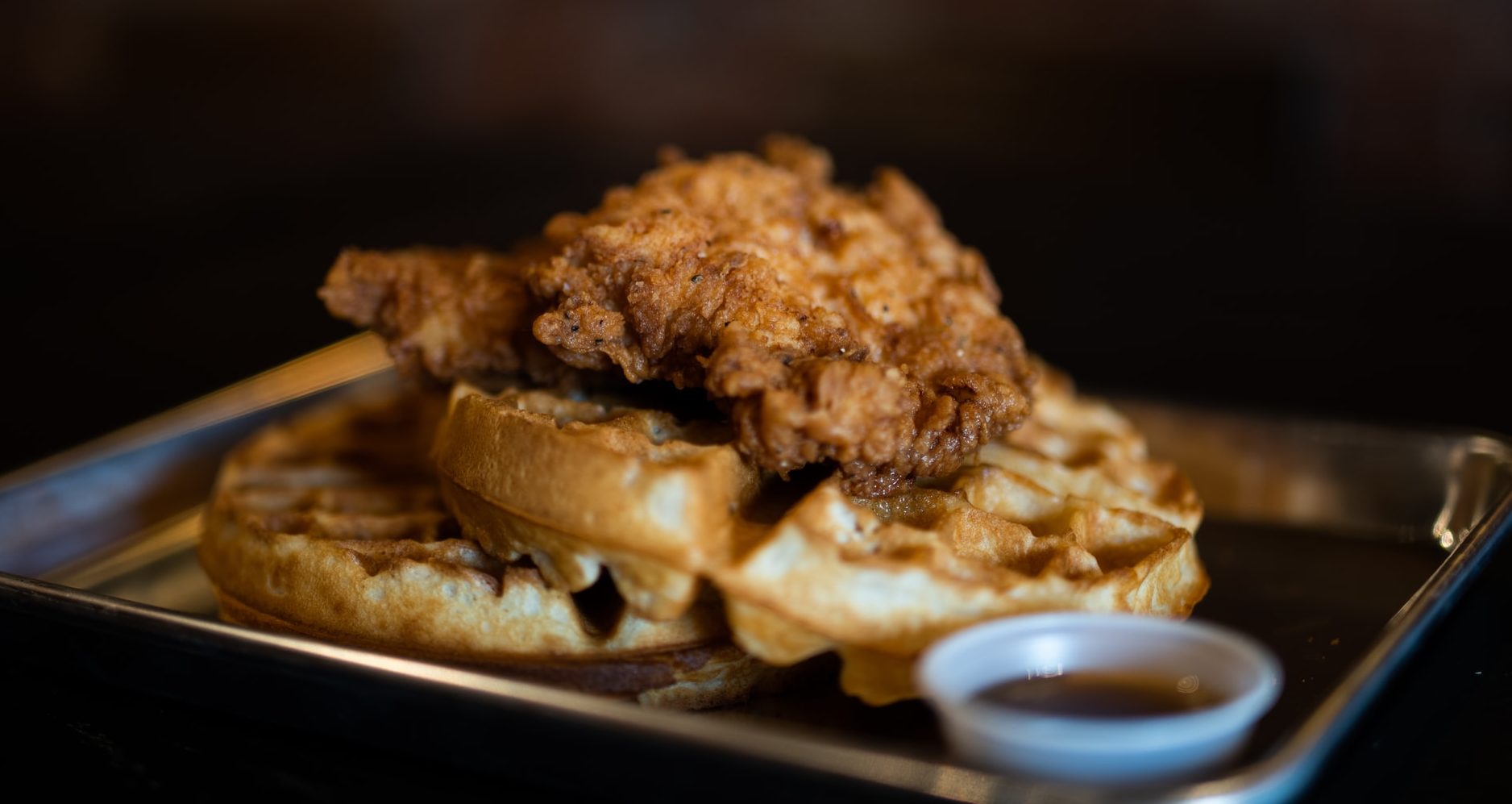 Out later in the day? Hopefully, you didn't fill up at brunch. Here are some more options for Deep Ellum classics:
Pecan Lodge has been around for more than a decade, and still has lines out the door to snag some juicy barbecue, mac 'n cheese and if you're lucky, some of the best burnt ends in Dallas.
Cane Rosso, now with locations all over town, has been slinging authentic, Neapolitan pies since 2009.
Revolver Taco Lounge puts out tender pulpo (octopus) tacos and Baja-style beer-battered cod that's legendary.
What to See in Deep Ellum: Must-Visit Murals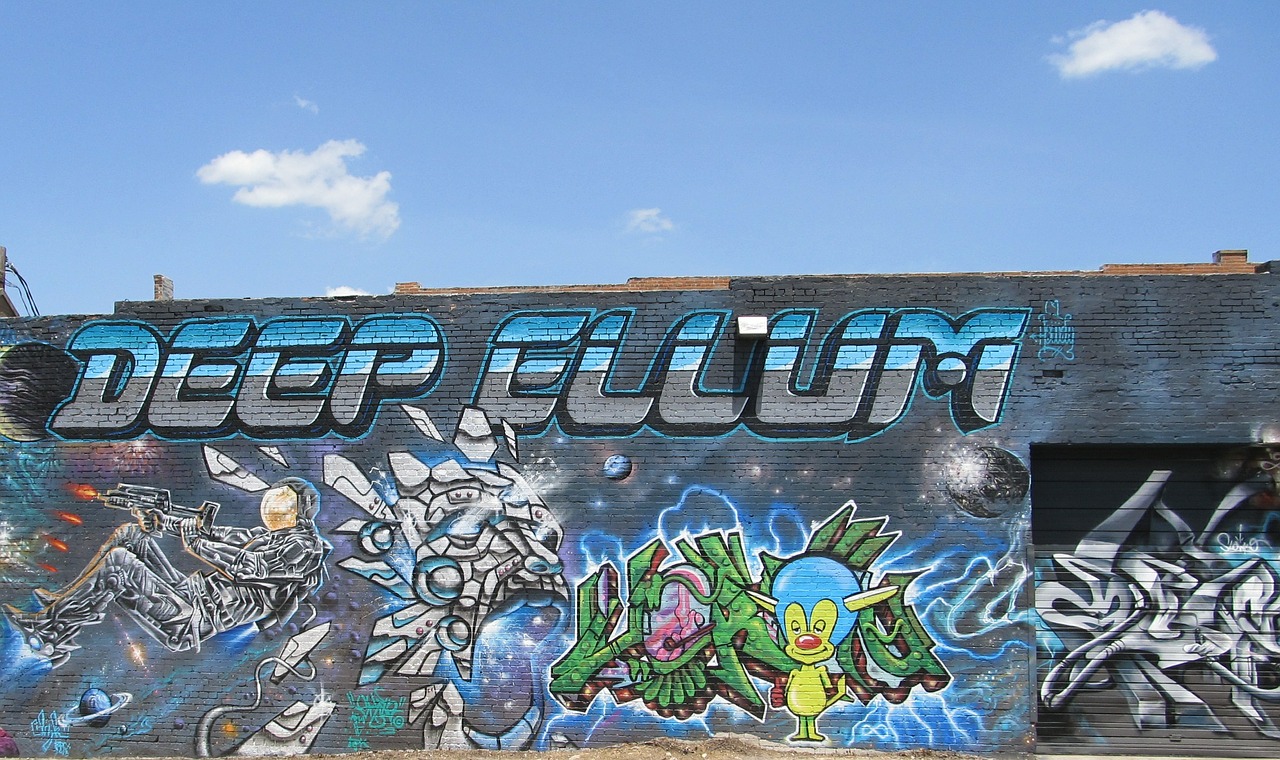 After eating, take a walk and stay awhile. Deep Ellum has been home to artists since the 1920s, and now has a reputation for the paintings, murals, and graffiti dotted all over the district.
The most iconic art is due to Frank Campagna, who's been called the "Godfather of Deep Ellum." These are some of his most iconic pieces:
The rainbow-colored Deep Ellum facade along Good Latimer Expressway
A robot fighting a T-rex inside of a black-and-white TV
A burning Big Tex, the face of the Texas State Fair, who famously caught fire in 2012
Campagna has painted hundreds of murals around town over the years, and you're sure to see some of his work today in Deep Ellum. He also owns the Kettle Art Gallery, which hosts works from local artists.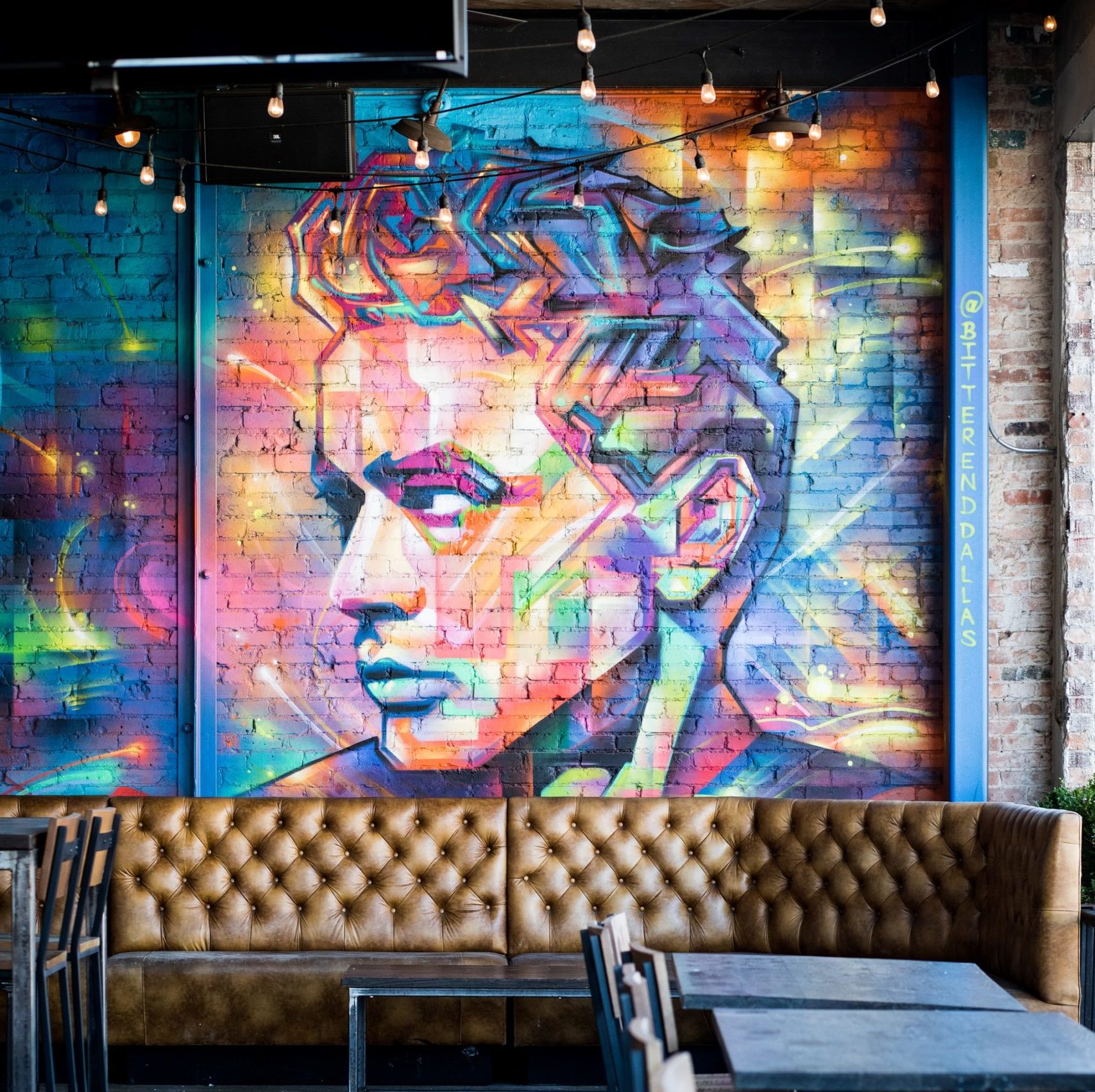 Not enough art for you? Other must-sees include Deep Ellum Art Co., a gallery-bar-music venue mashup, and remaining pieces from the 42 Murals project, which was discontinued in 2017. If you're looking for some highlights, the Dallas Observer has compiled a quick guide to 10 Deep Ellum street art stops that I'd recommend checking out.
Insider tip: If you're lucky enough to be in town in April, a trip to the Deep Ellum Arts Festival is a must.
What to Hear: The Music and Soul of Deep Ellum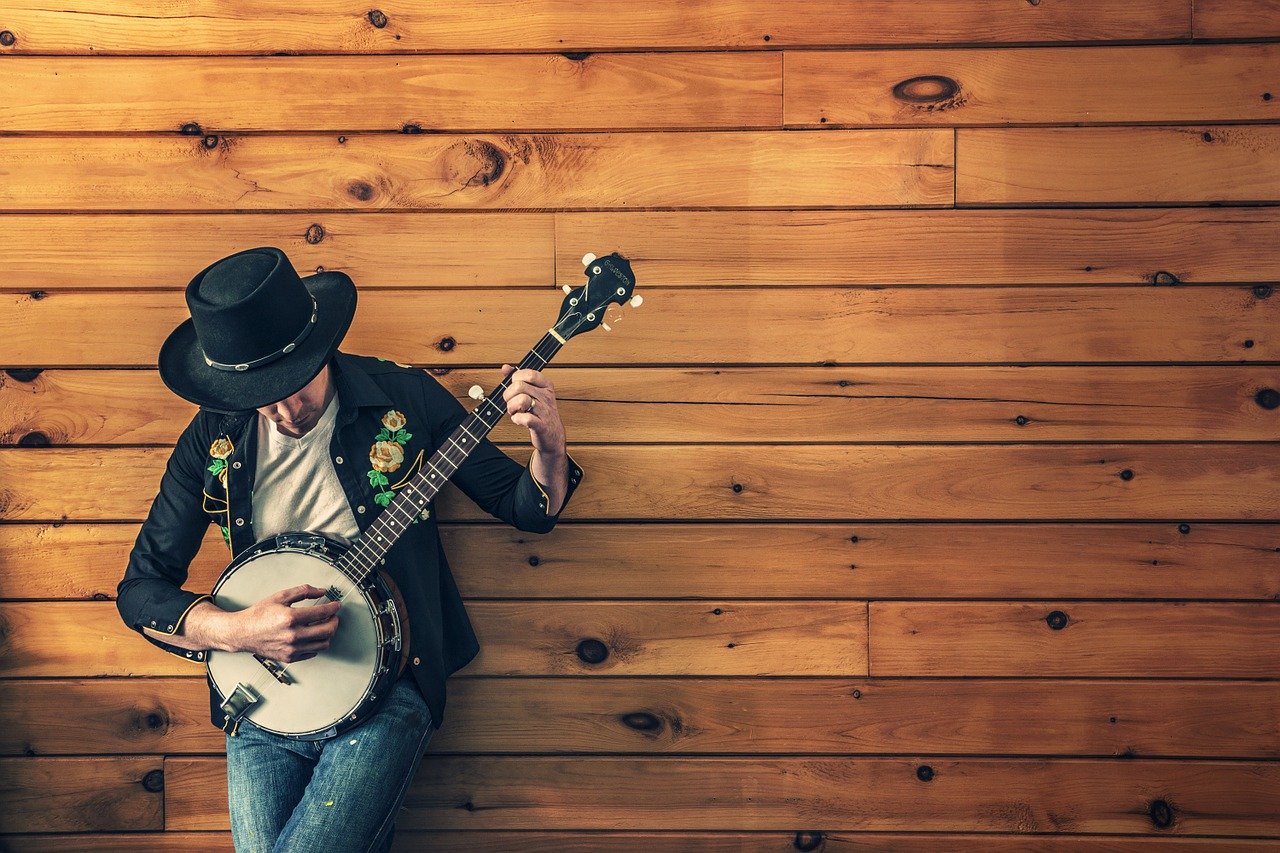 Above all else, music is in Deep Ellum's DNA.
In the 1920s, Deep Ellum was known for its booming jazz and blues scene, hosting acclaimed artists like Blind Lemon Jefferson, Huddie "Leadbelly" Ledbetter, and Bessie Smith, and earning a reputation as the "one spot in the city that needs no daylight savings time because there is no bedtime."
In the '80s, Deep Ellum's music scene came back with a force, thanks to the likes of local bands like the Toadies, Tripping Daisy, and Old 97's. Nationally known acts stopped by, too, elevating the profile of the crowded bandhalls. Pearl Jam, Radiohead, and the Flaming Lips toured through Deep Ellum — and let's not forget one of the most memorable moments in Dallas music history, when Nirvana's Kurt Cobain was punched in the face by a bouncer at Deep Ellum venue Trees.
View this post on Instagram
For today's music fans, just about every genre under the sun has a home in Deep Ellum:
Electronic and Latin: RBC is known for its theme nights, DJing electronic nights and Latin nights, along with the well-known Emo Nite.
Punk, soul, jazz, R&B, and funk: Over at Three Links, which describes itself as "ground zero for the Dallas punk scene," punk isn't the only thing on the lineup. Jazz, soul, funk, and R&B can be found all week long, too.
Country: For something a little different, check out Sons of Hermann Hall, home of the best two-stepping in town.
Looking for a souvenir to take home? Stop by Off the Record for craft beers, live music, and vinyl records curated by Dallas' Good Records.
Where to Drink in Deep Ellum: A Night on the Town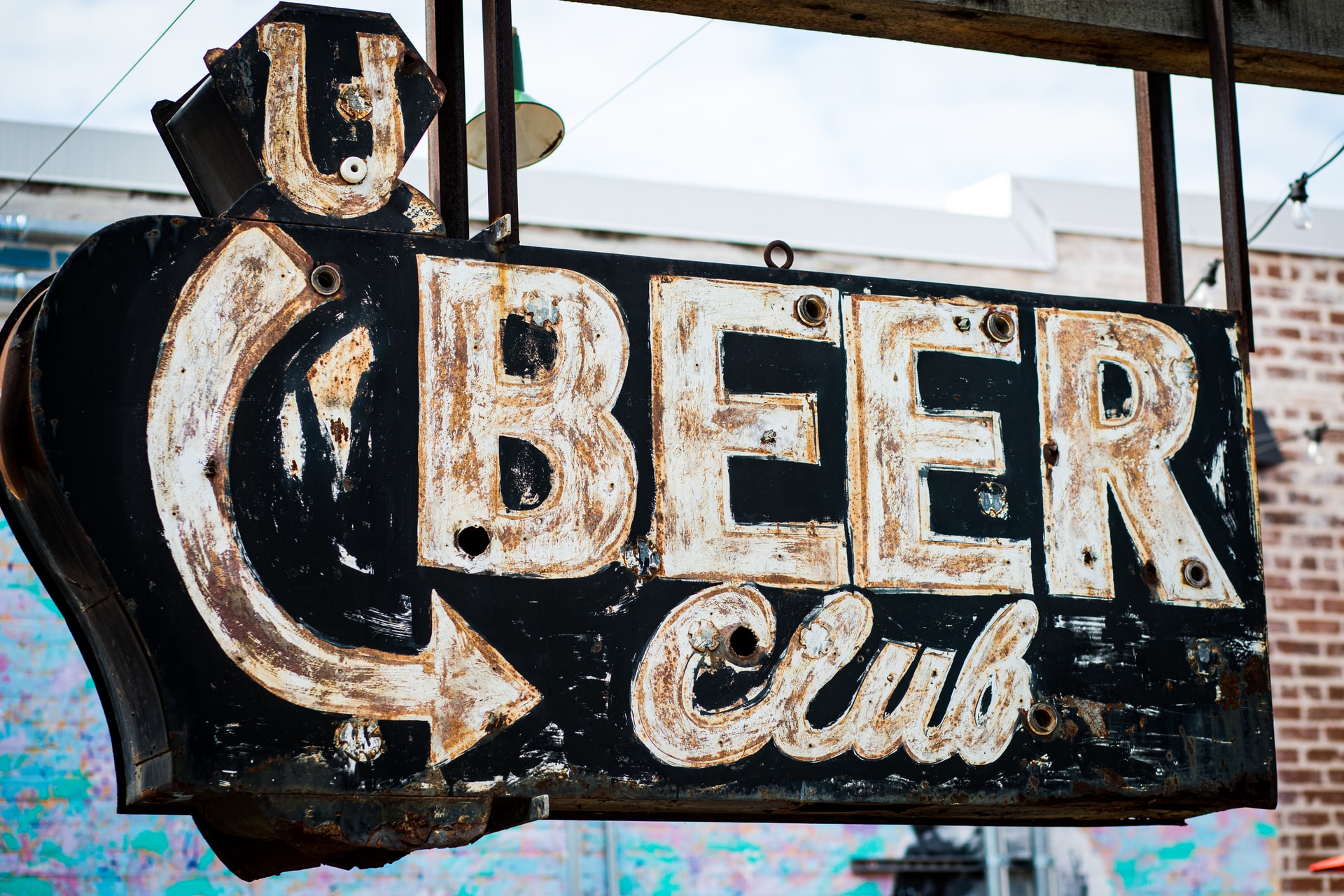 If you're a craft beer fan, you're in luck. In recent years, Dallas' breweries have shot into the national spotlight, especially those in Deep Ellum.
The first stop for any aficionado has to be Deep Ellum Brewing Company, the largest independent brewery in North Texas. Their Dallas Blonde, Deep Ellum IPA, or DTX Golden Ale are sure to hit the spot.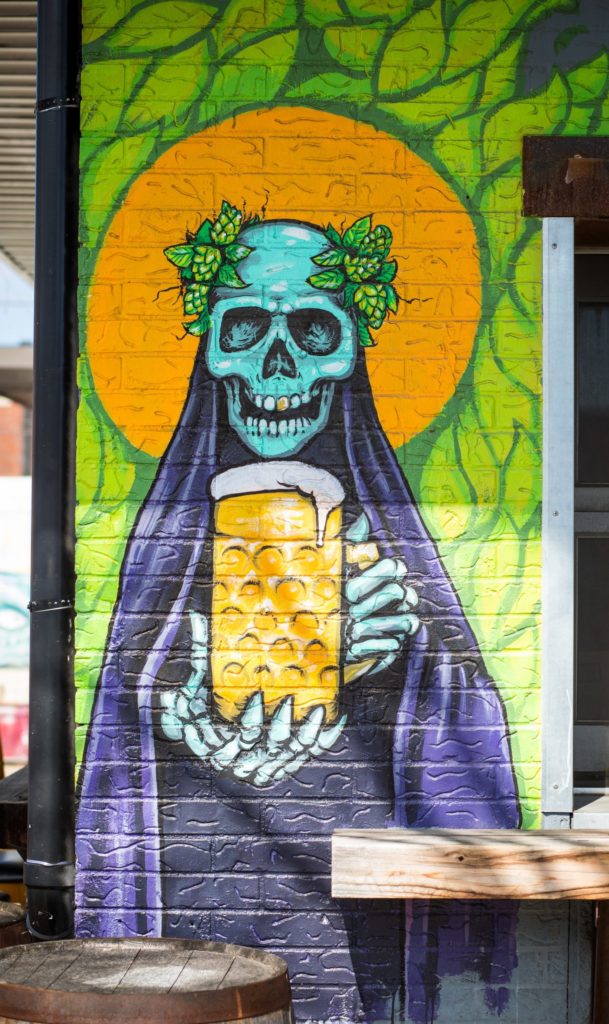 Braindead Brewing on Main Street packs a punch, too, with house-made and local beers on tap — as well as a killer Cuban sandwich. Just down the street, Westlake Brewing Company is concocting fruit beers, barleywines, and my personal favorite, the Y'All-Star IPA.
If you're looking to imbibe but beer's not your thing, Trinity Cider offers a crisp Deep Ellum Dry, the sweet Pursuit of Appleyness, or a floral OK Bloomer.
Answers to Your Deep Ellum Questions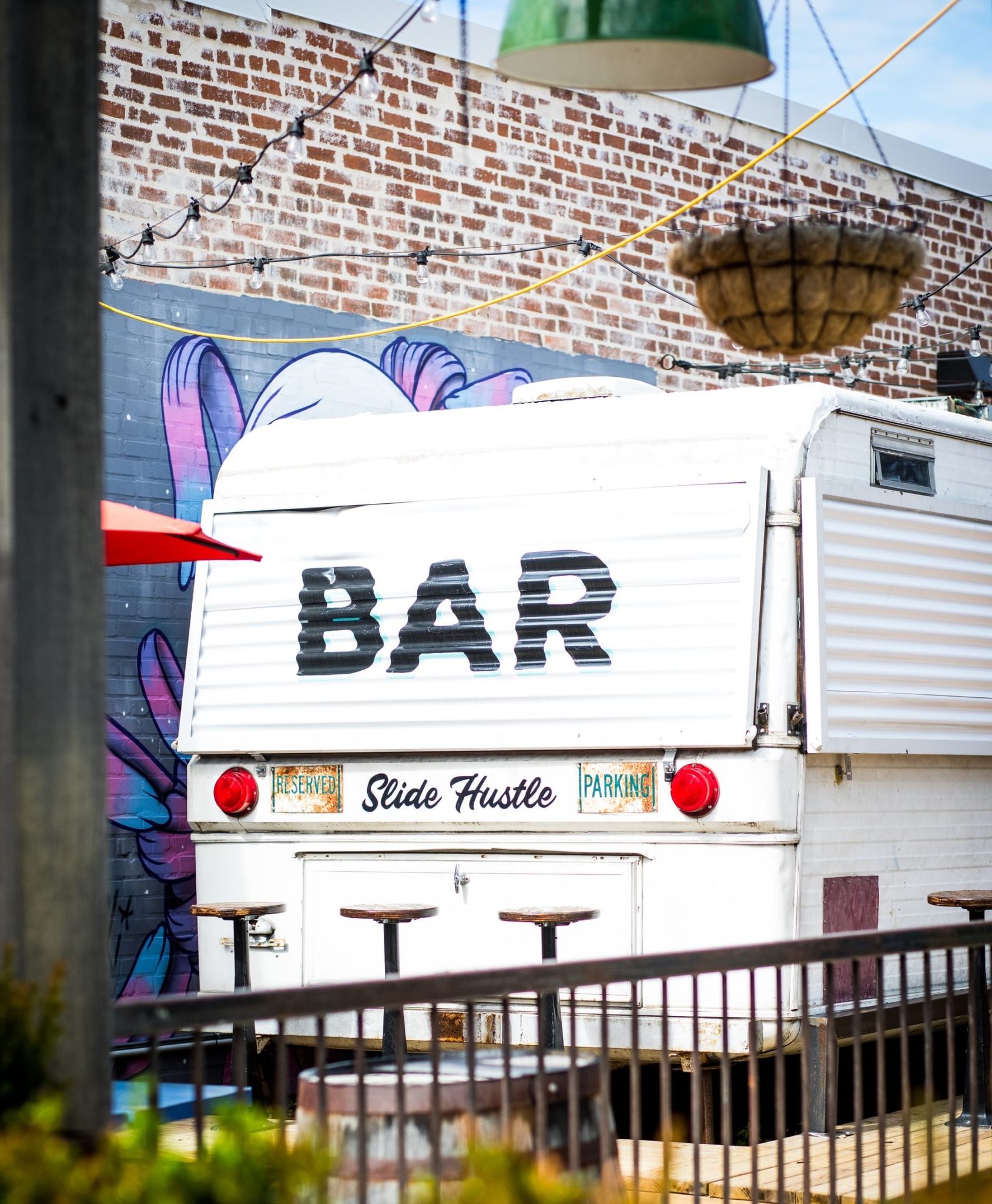 Is there free parking in Deep Ellum?
Parking in Deep Ellum can be tricky but not as difficult as you think. During the day, street parking is free until 6 p.m. After that, you'll have to feed the meter. There are also a number of parking lots nearby, though they can cost anywhere from $2 to $20, depending on demand that day.
If you're looking to avoid the hassle, ridesharing apps are an option, but you'll have to check your destination carefully. Because of heavy weekend traffic, Deep Ellum has set up "pick up" and "drop off" spots throughout the neighborhood — meaning you may not be able to arrive at the exact location you're headed to, but a block or two away.
Insider tip: Public transportation is also a convenient, low-cost option. The Dallas Area Rapid Transit (DART) Green line runs right past Deep Ellum, with several stops — Fair Park station, Baylor University Medical Center station, and Deep Ellum station — that leave you right on the doorstep of the district.
Is Deep Ellum safe?
For the most part, yes.
Deep Ellum's reputation as a dangerous part of town dates back to decades ago when the city had let it fall into disrepair. Now with increased development and infrastructure, that reputation is largely gone, and you'll be fine during the day. The area can get packed on weekend nights, however, so take the same precautions you would in any big crowd.
Is Deep Ellum kid-friendly?
There are plenty of activities to do with your kids in Deep Ellum. Beyond eating out, going on a walking tour of the murals, or listening to some live music, your family can check out the shops along Main Street or even go bowling at Punch Bowl Social (until 10 p.m.).
Kids looking to go wild? The It'll Do Club has a kids disco every other Friday night for children of all ages to let loose on the dance floor.
Dive Into Deep Ellum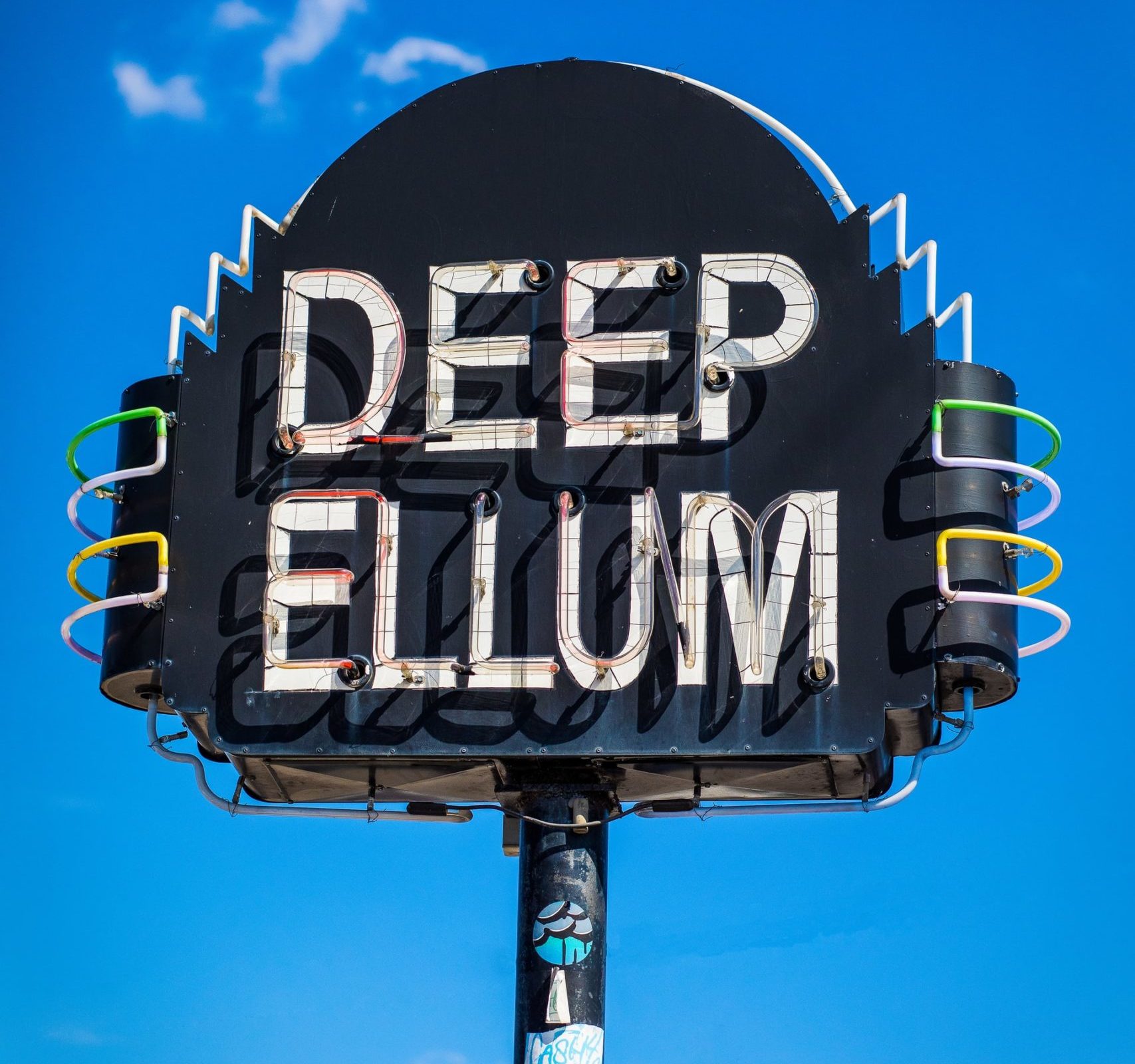 While certainly manageable in just an hour or two, Deep Ellum is the kind of place you'll want to stick around and explore. Sit on a patio, chow down on a meal, and enjoy the sights and sounds of the city.
That's the thing about visiting a neighborhood. Whether it's SoHo or Venice Beach, it isn't like a one-stop attraction you can check off your list in an hour. While Reunion Tower here in Dallas is incredible, there's something special about discovering a unique section of a big city. And Deep Ellum is a favorite Dallas neighborhood for good reason.
When you visit, be ready to dive deep into its art, music, and culture, and you're bound to have a good time.