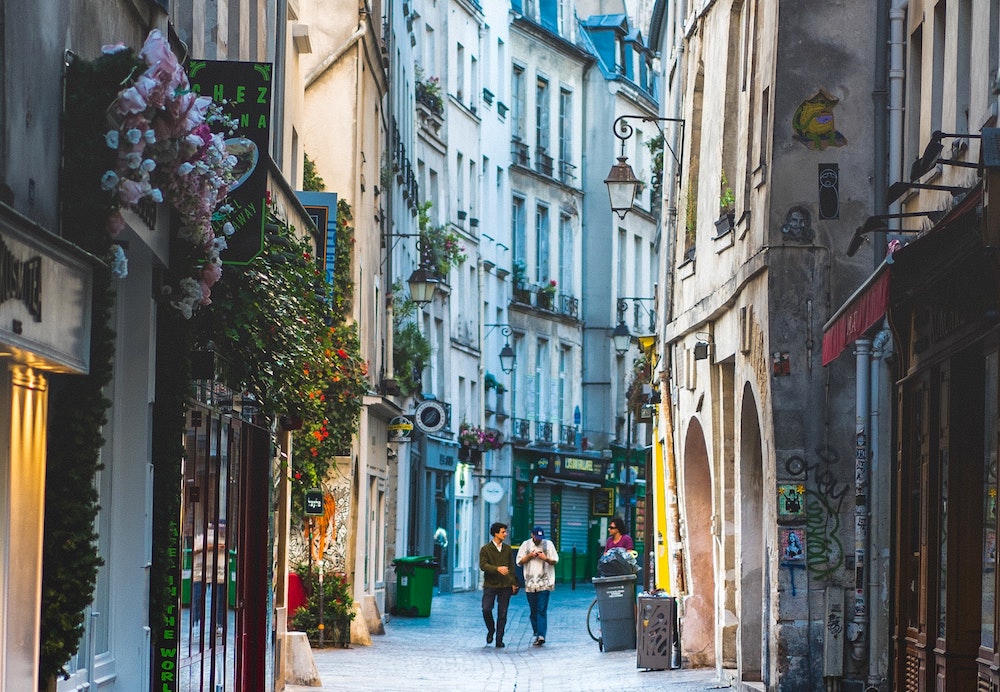 The first time I strolled through the Marais, it was clear that this was the district that embodied a new-bohemian — and slightly rebellious — spirit of Paris. It's a place where you can get a sense for the real heart of the city, which is why I recommend this neighborhood to anyone touring Paris.
Whether you're spending day in the Marais or just trying to fit in a few highlights between climbing the Eiffel Tower and touring the city's many attractions, this list, based on my experience living here in Paris, will help. Here are eight things to see and do in the Marais neighborhood.
The Bastille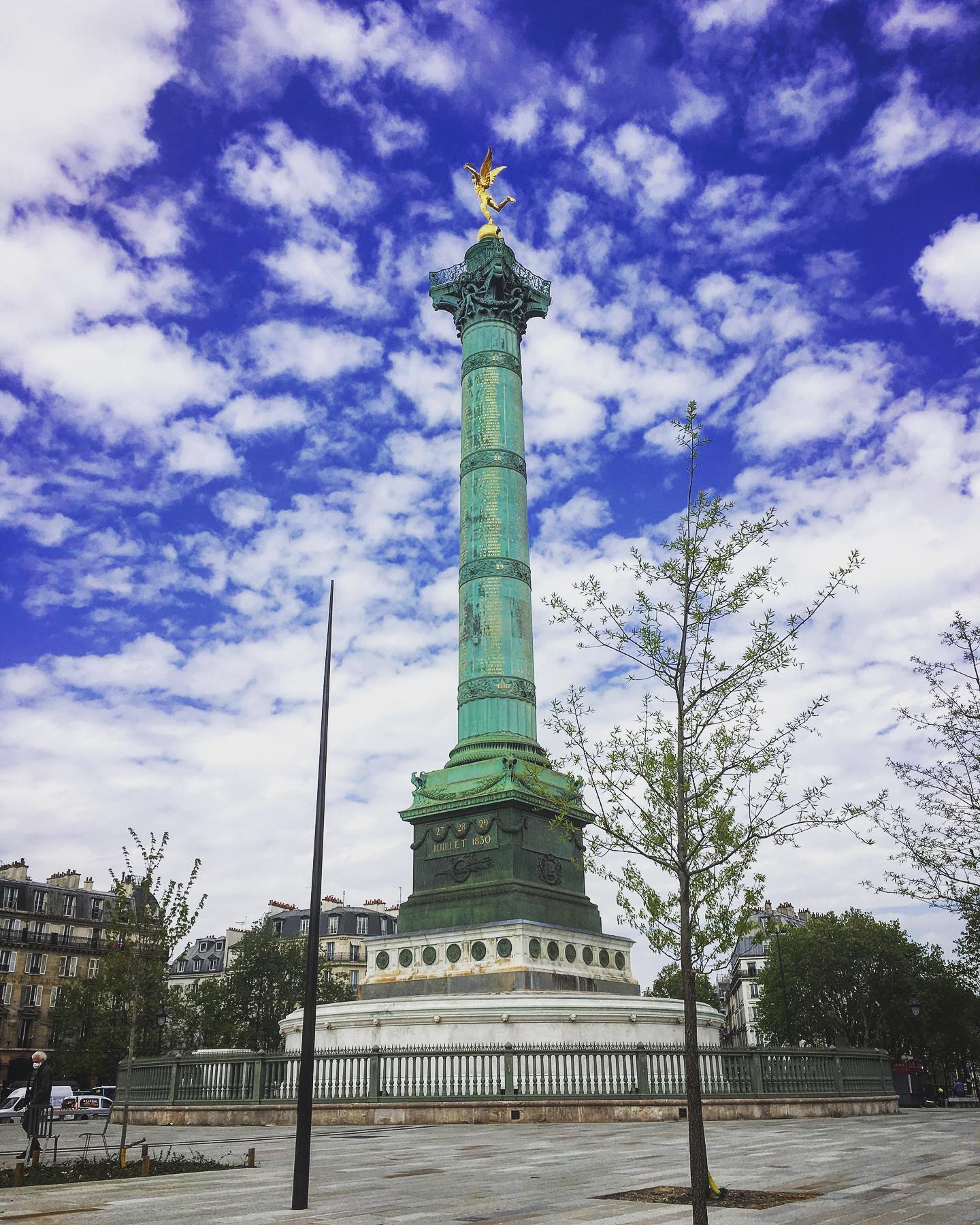 Once a fortress, an armory, and a prison, the Place de La Bastille is now much less divisive. Instead of languishing in a jail cell, you can pick the perfect peach at the Marché Bastille, the market held here. Then peek at a portion of the covered Canal Saint-Martin while deciding what show you'll be seeing at the Opéra Bastille (or just admire the architecture of this modern building).
Daytime Strolling and Shopping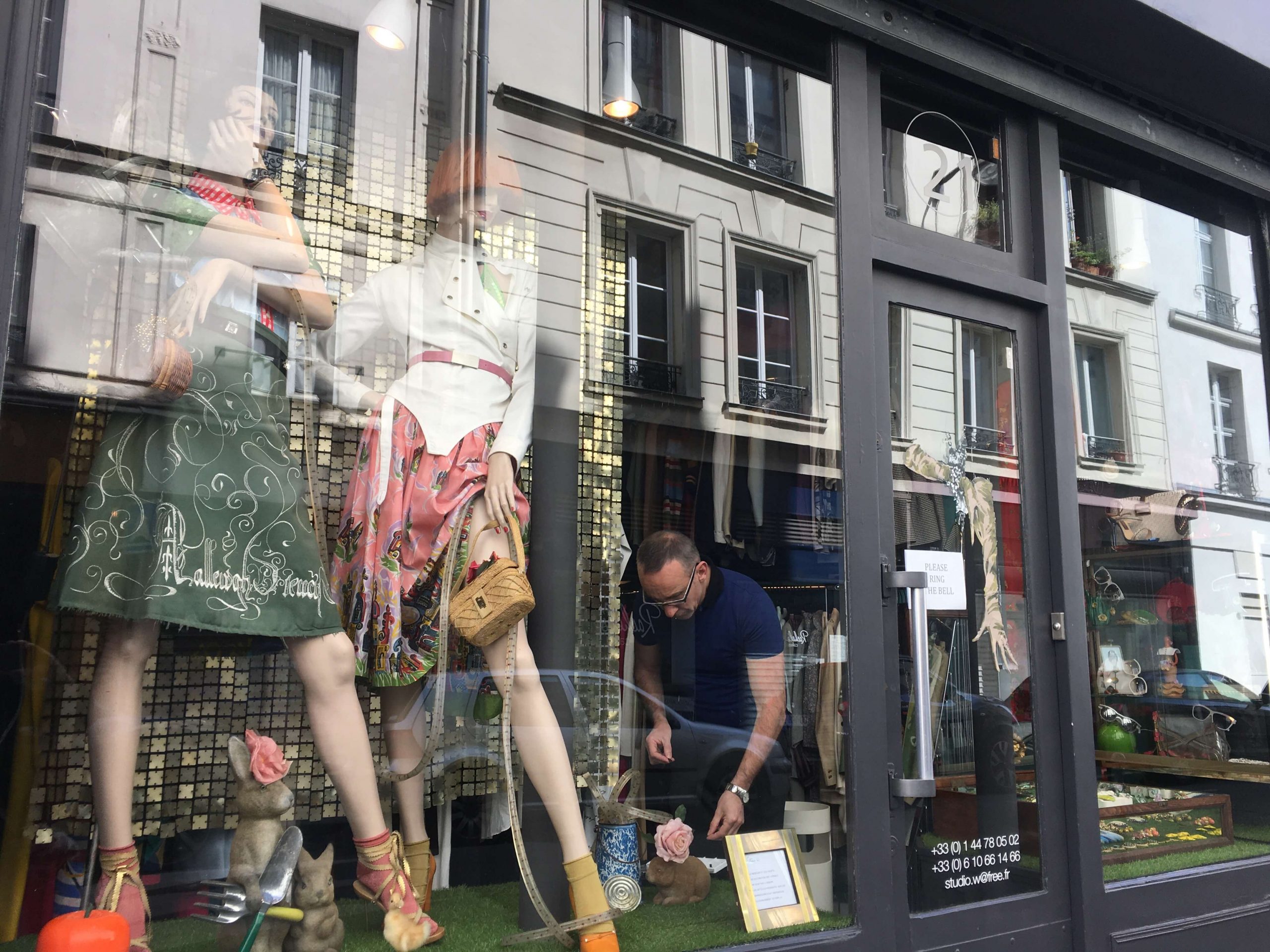 Many would agree that Montmartre is Grande Dame of Paris' free spirit more than any other district, but not as many travelers now about what we have here in the 4th arrondissement.
Bordered by and containing some of the city's most iconic monuments, le Marais is absolutely a bang-for-your-buck district. Unique items, often with a vintage appeal, are a hallmark of shops in the Marais.
While the Hôtel de Ville de Paris isn't technically in the Marais, it's close and worth the stop. Meanwhile the Bazar de l'Hôtel de Ville — or Le BHV — across the street is within the Marais neighborhood limits. There are lots of chain stores and restaurants in Le BHV mall, but I recommend venturing farther into the Marais to find even more eclectic shopping. Use the Hôtel de Ville (a majestic site in its own right) and Le BHV as your starting point for your foray through the Marais.
Guide tip: Here's a video of my own walk through the Marais after the quarantine.
LGBTQ-Friendly Neighborhood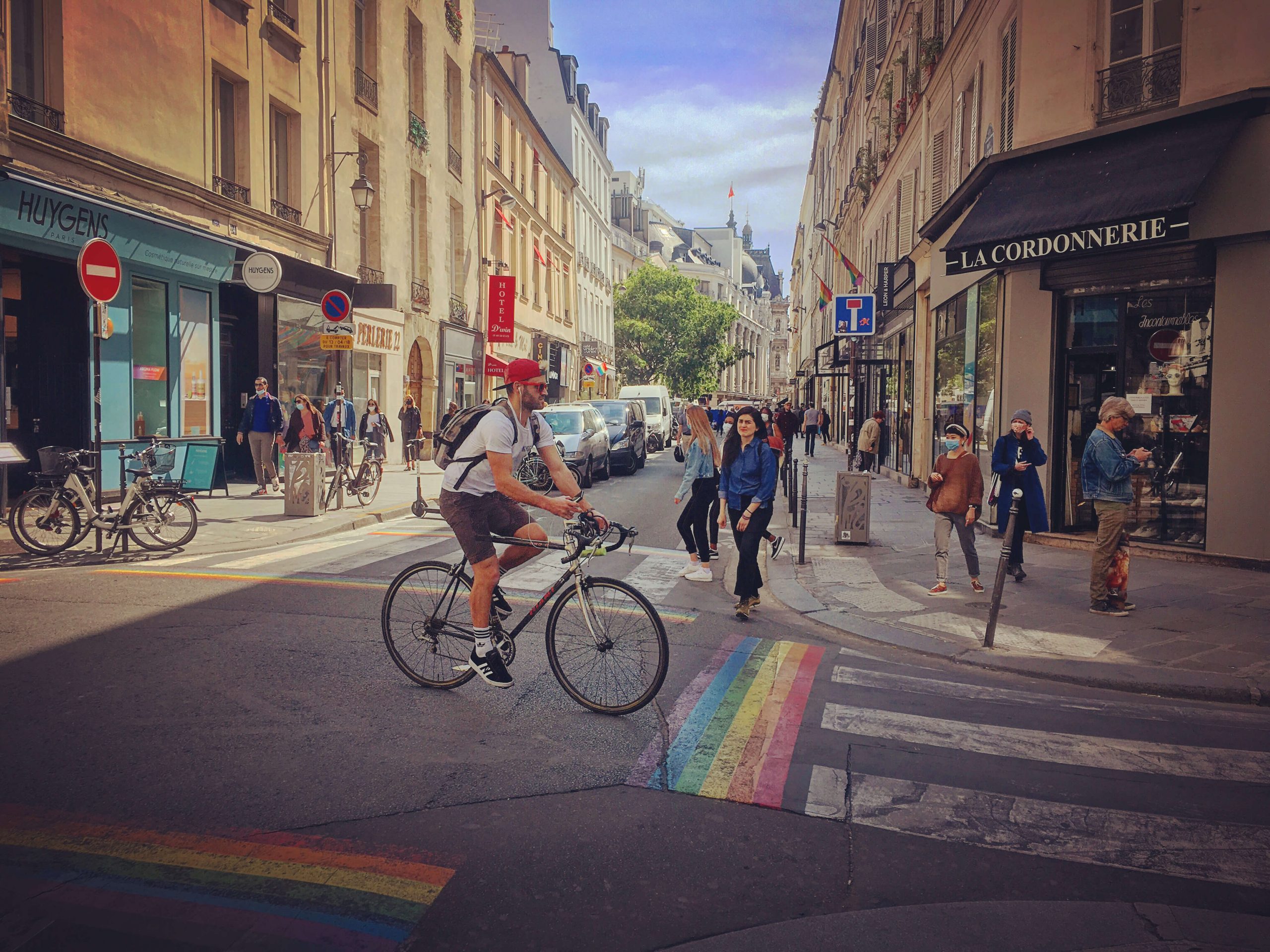 While this isn't technically a specific site or activity, it's worth mentioning how le Marais caters to everyone — all ages, interests, and types of people. It's especially known as the LGBTQ-friendly corner of Paris. Here, you'll find everything from hip shops to art galleries to gay bars to budget grub. Don't miss the rainbow crosswalks for a great photo op.
The Centre Pompidou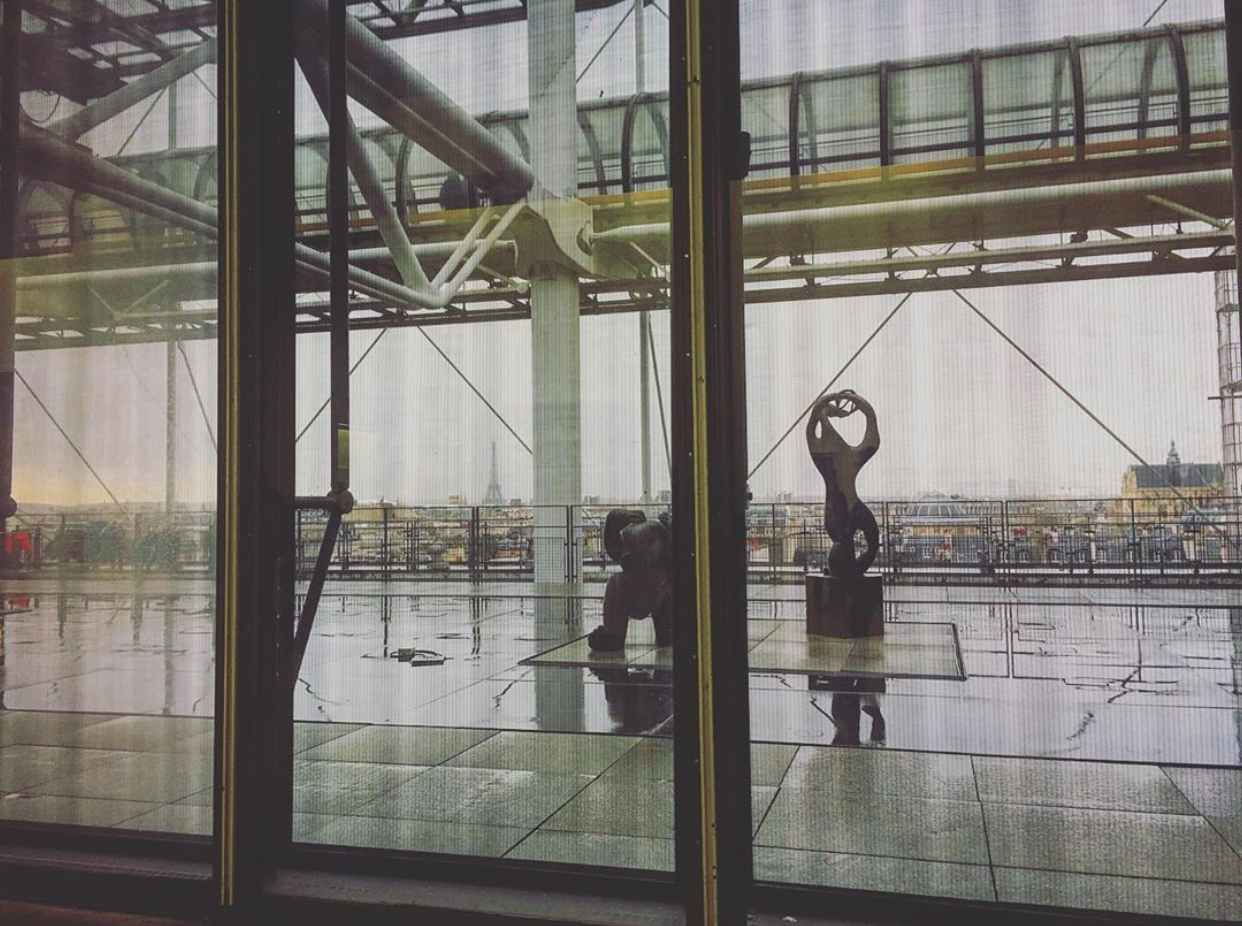 Famous for showcasing modern European art, the Centre Pompidou is constantly bringing in innovative and edgy exhibits. Even if you don't go inside, the building is worth a stop for its 1980s inside-out architecture. However, I think ticket prices are quite reasonable, so if you have the time, definitely visit.
Guide tip: It's a little-known fact, but the Centre Pompidou also has one of the best views of Paris.
Place des Vosges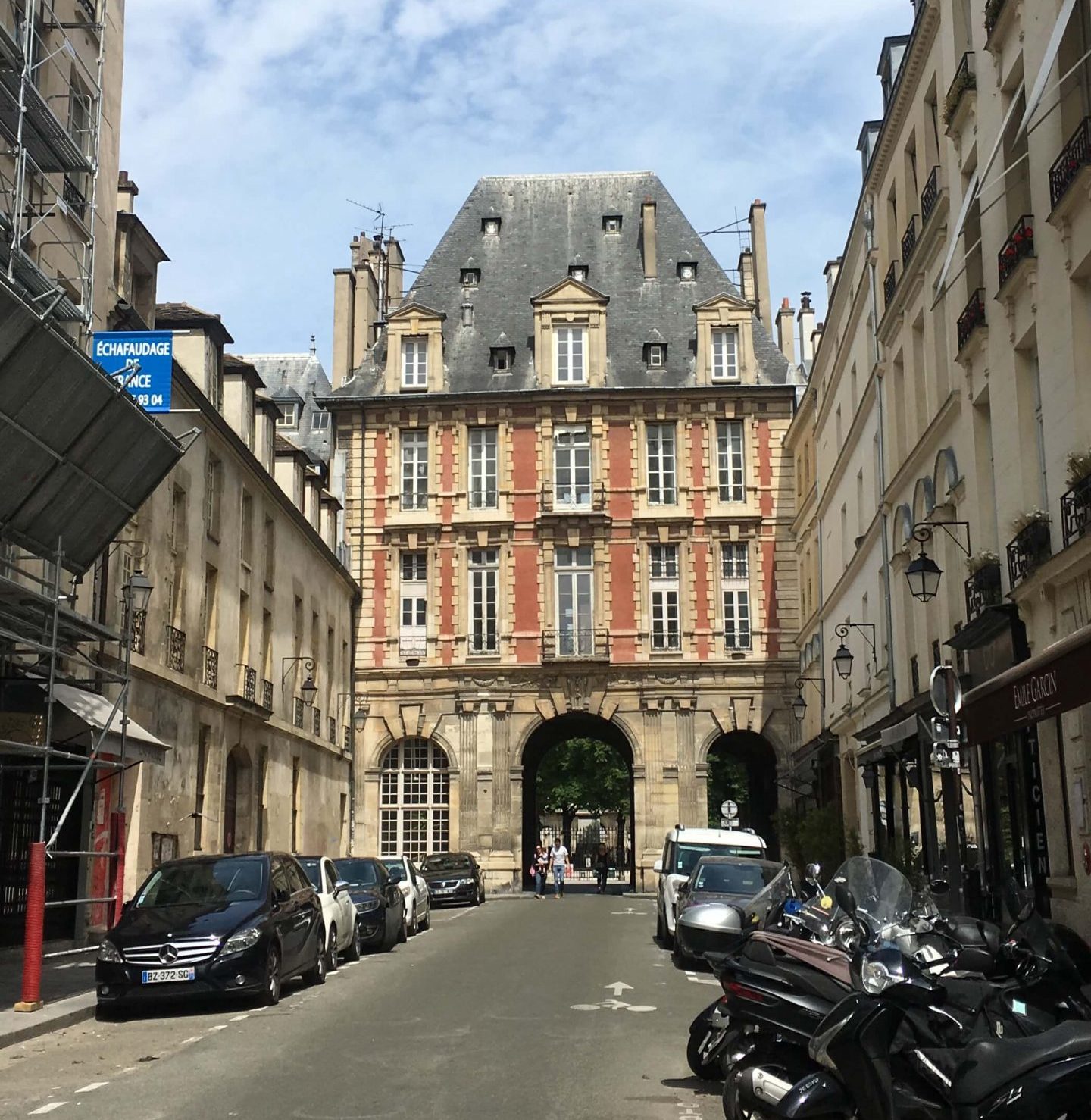 The manicured park at Place des Vosges is a wonderful vantage point to take in the surrounding brick and stone arcade that borders it. The park is symmetrical in layout, once called the Place Royale, a fashionable spot where nobility came to meet and greet.
It's the oldest planned square in Paris. See if you can spot the character faces built into the arcade that borders the green park. Then visit the Musée Victor Hugo where the writer lived and wrote "Les Miserables." It's at No. 6.
The arcade is now classy digs to a high-end hotel, sidewalk cafes perfect for people-watching, boutiques, and art galleries. If you're looking for a simple afternoon picnic, grab a spot of soft grass next to the two-tiered fountain.
Rue des Rosiers and the Falafel Showdown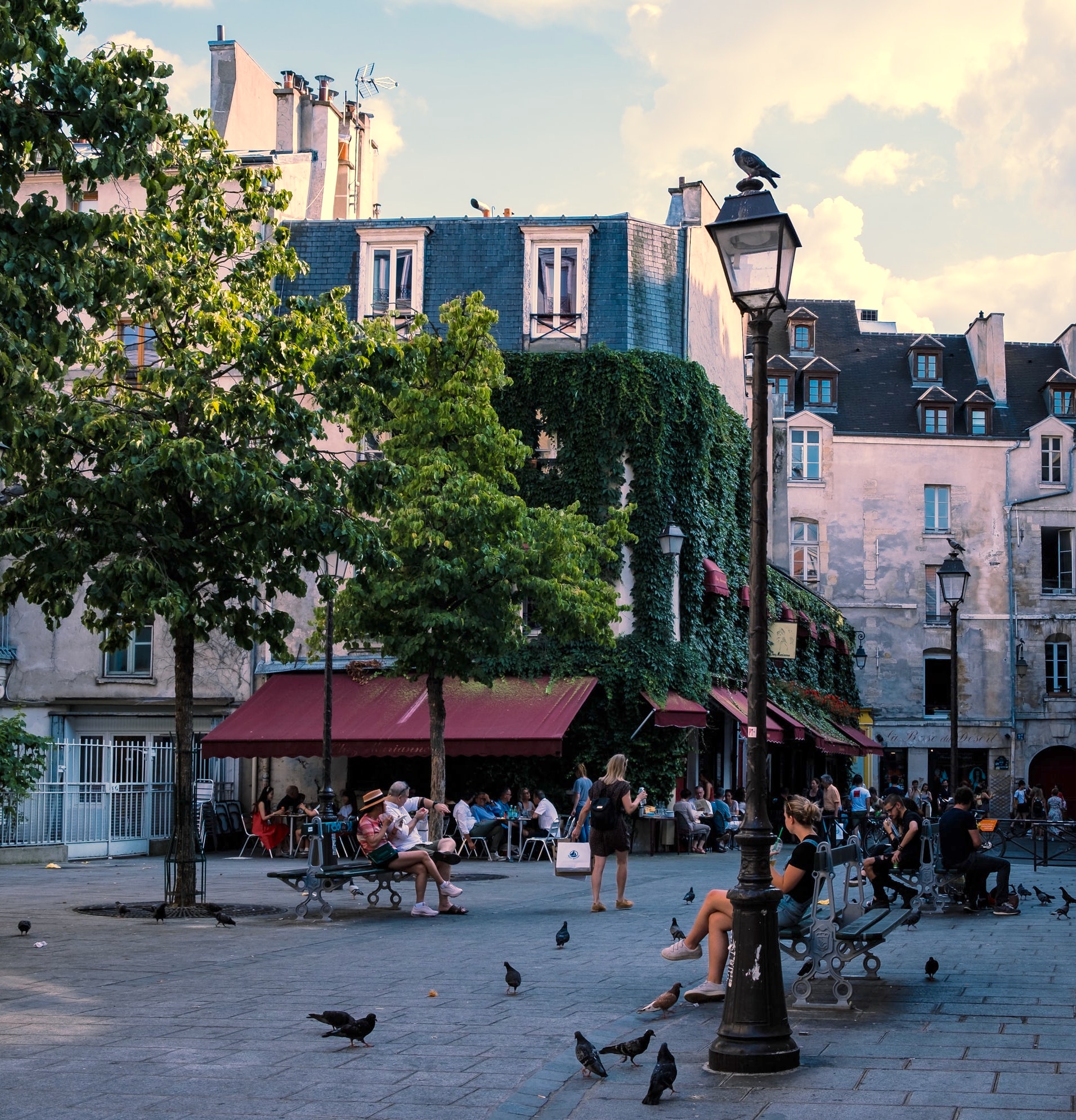 The Marais has long been considered Paris' Jewish Quarter, and Rue des Rosiers is the perfect street to find yourself on if you love to discover a sense of place through food.
Stroll along, guided by delicious aromas and where the locals are lining up to chow down. There are a number of notable falafel shops, and rumor has it that the most famous — and most crowded — ones might not even be your best bet for curbing your craving.
I have it on good authority that the sweet little spot around the corner from the more famous L'As du Fallafel dishes up the yummiest Jewish cuisine on the street. Try out Mi-Va-Mi at 23 Rue des Rosiers and see if my source is spot-on.
La Place du Marché-Sainte-Catherine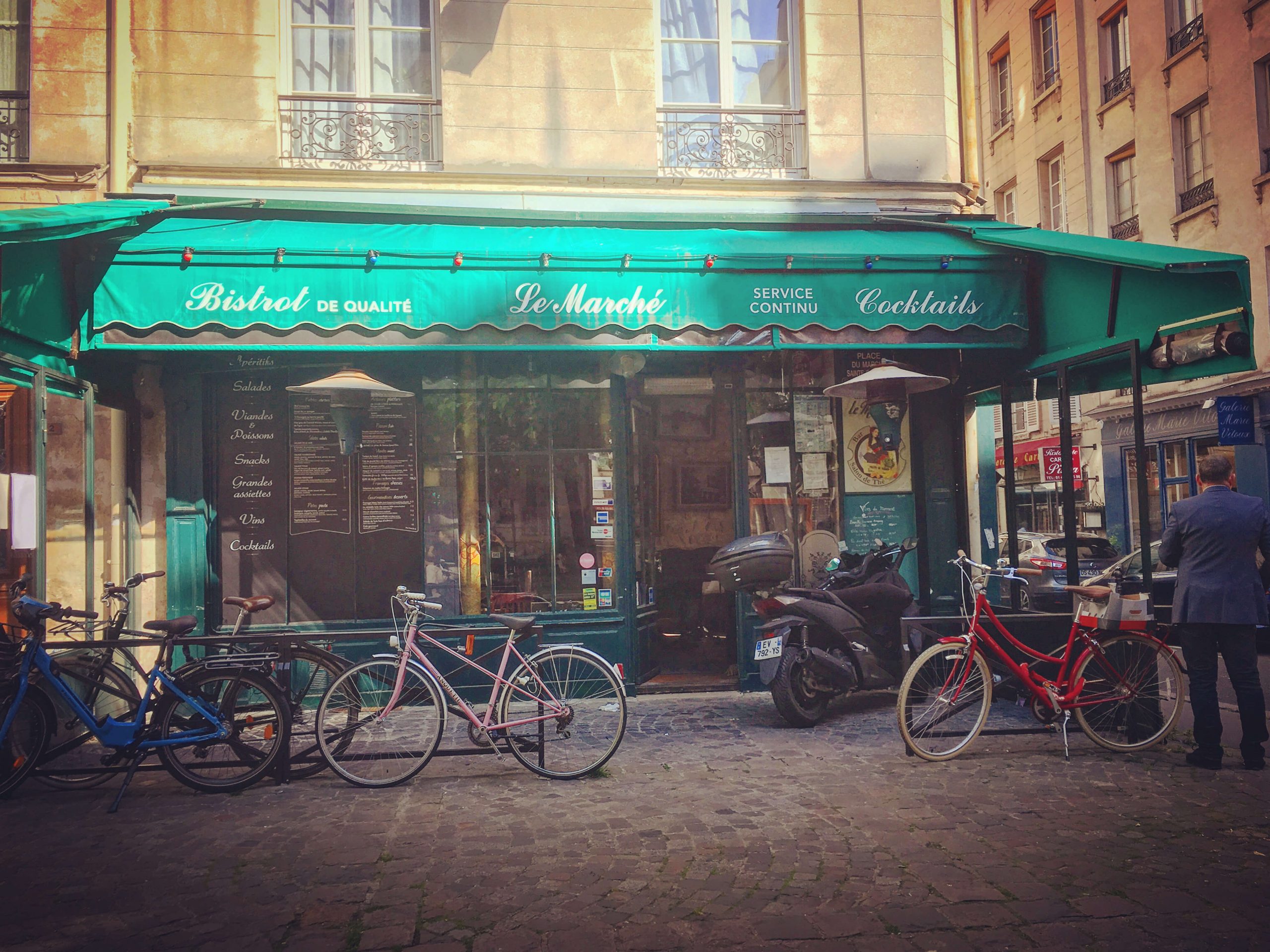 La Place du Marché-Sainte-Catherine is a lovely and sometimes lively small square surrounded by many options for food and drinks and socializing. It's also a great spot to grab some picnic items and enjoy a break.
Guide tip: If you're a photographer, come here for classic photos of Parisian bistros.
Bars, Pubs, and Nightlife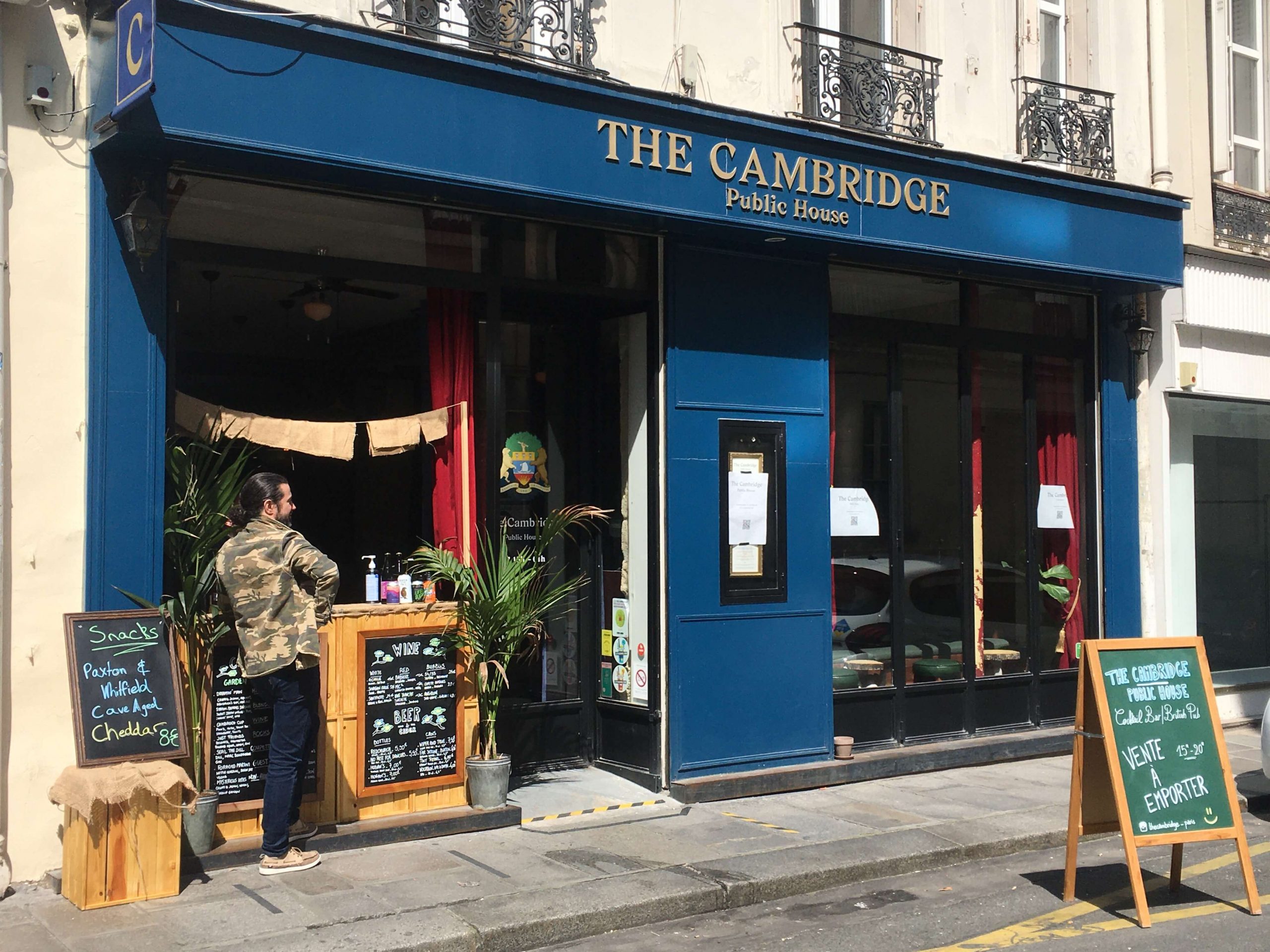 Did I mention that there are many bars and wonderful stops for refreshments in The Marais? Alongside the typically French and long-standing establishments, there are pubs, Mexican joints, burger, and pizza places and most everything in between.
While there is great nightlife to be found all over Paris, the Marais offers some of the most rambunctious, colorful frolicking packed into one easily accessible area. When night comes, just follow your ears to find the parties — they're everywhere.
If you still have energy after your day in the Marais, go dancing. You'll have plenty of clubs to choose from here and are sure to find one to suit your taste.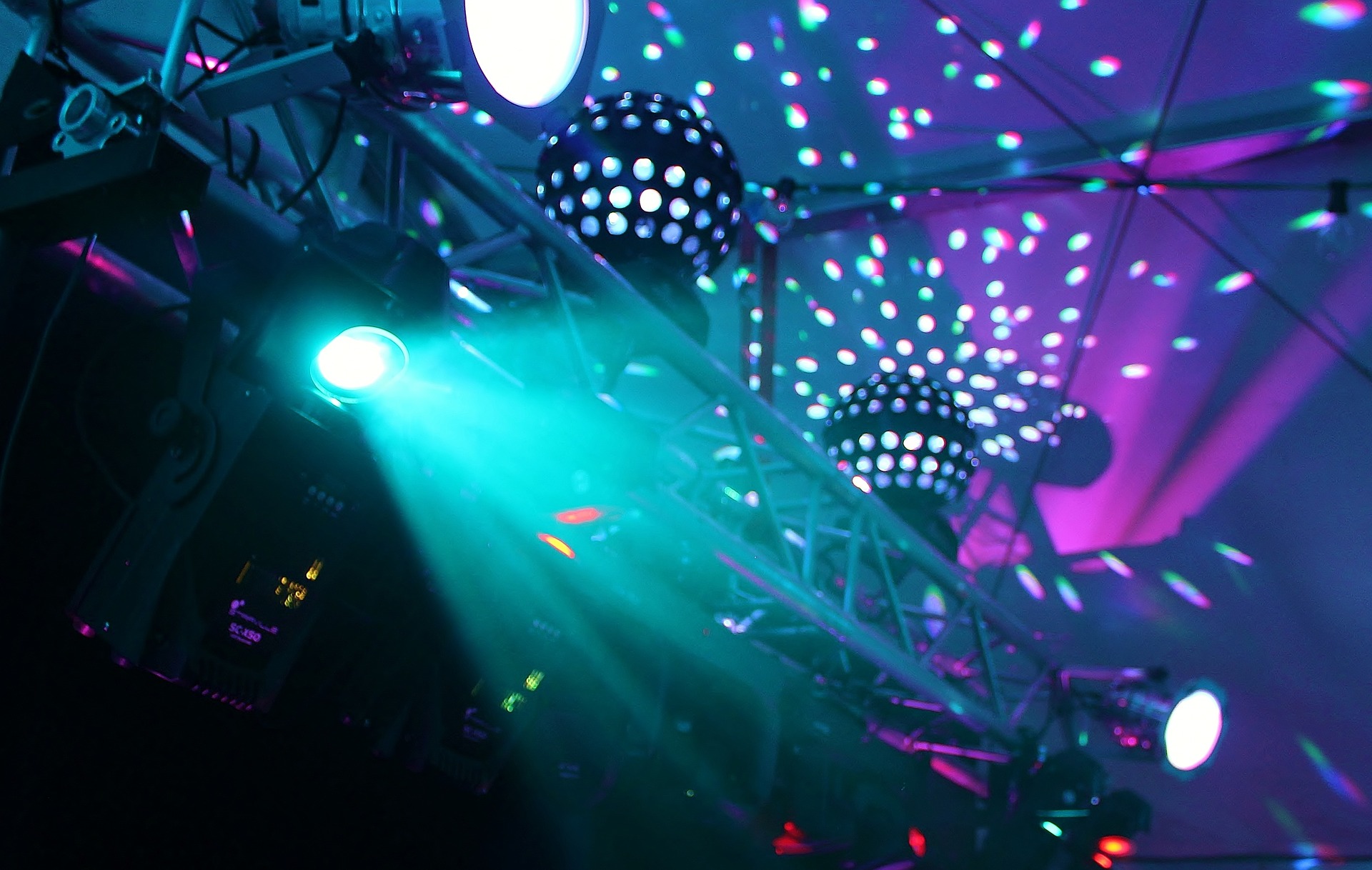 One of the hallmarks of a promenade through le Marais is that you can find yourself going from busy boulevards to shaded streets to major attractions within the span of a few minutes. They're all filled with treasures, discoveries, and curiosities. Exquisitely old buildings are sometimes stark, with huge, wooden doors, while other times they're covered in lush vines and brightly colored, geranium-filled window boxes.
Walk slowly. Savor the experience. You don't want to miss the intricacies of what a block in le Marais can offer you.
Looking for more advice for your trip the Marais neighborhood? Check out our guide to one perfect day in le Marais.