 A car going zero to 60 is nothing compared to an elevator soaring to the top floor of the third tallest building in the United States. Enjoy panoramic views 103 floors high from Skydeck Chicago in the Willis Tower by riding an elevator that makes the trip within 60 quick seconds.
I remember visiting as a child, and as an adult, I've enjoyed the nostalgia and beauty of my home city's views with an equal amount of wonder.

This is the classic view of Chicago seen in "Ferris Bueller's Day Off," shown from a towering 1,353 feet above the city. The wonder and awe of this view on a clear day can show you views up to 50 miles away, including four states: Illinois, Wisconsin, Michigan, and Indiana. It is the highest viewpoint open to the public in the United States, enough to make anyone — adult or child—feel small.
Willis Tower history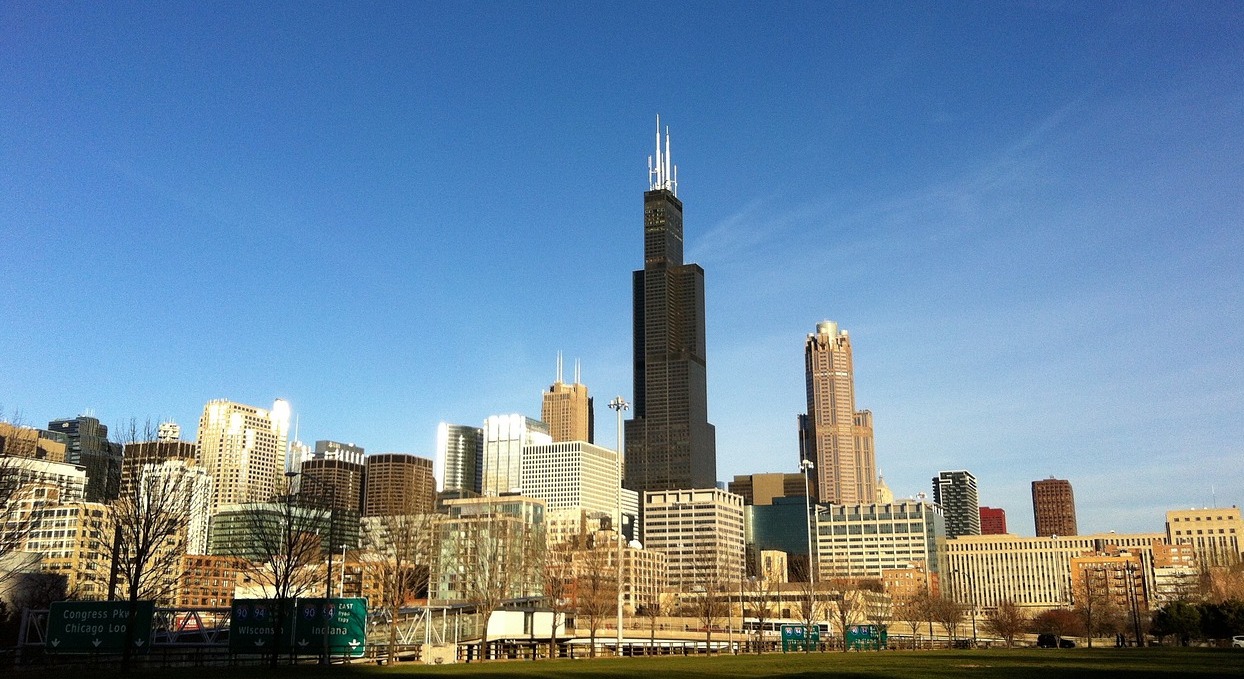 In all its grandeur, the Willis Tower (originally called the Sears Tower) was created in 1973. It's one of many pieces of historical architecture that Chicago is known for. It was created by the American architect Bruce Graham and designed by Skidmore Owings and Merrill, who created several pieces of famous historical architecture in Chicago, New York, and Los Angeles.

The Willis Tower is known for being one of the largest buildings in the world. When it was originally built, it held the record for being the tallest building in the world. This title was held until 1998, when a building in Malaysia called The Petronas Tower overtook it.
Only two other buildings in the United States are taller than the Willis Tower. Both of those buildings are in New York City. The two highest buildings above the Willis Tower are the Central Park Tower and the World Trade Center.
While the Willis Tower did lose its highest building status both worldwide and internationally, it didn't lose all of its high accolades. It's still the highest public viewing point in the United States. And it's an absolutely monumental view that should make any tourist awestruck.
The observation deck itself, dubbed Skydeck, opened to the public in 1974.
What visiting Skydeck Chicago is like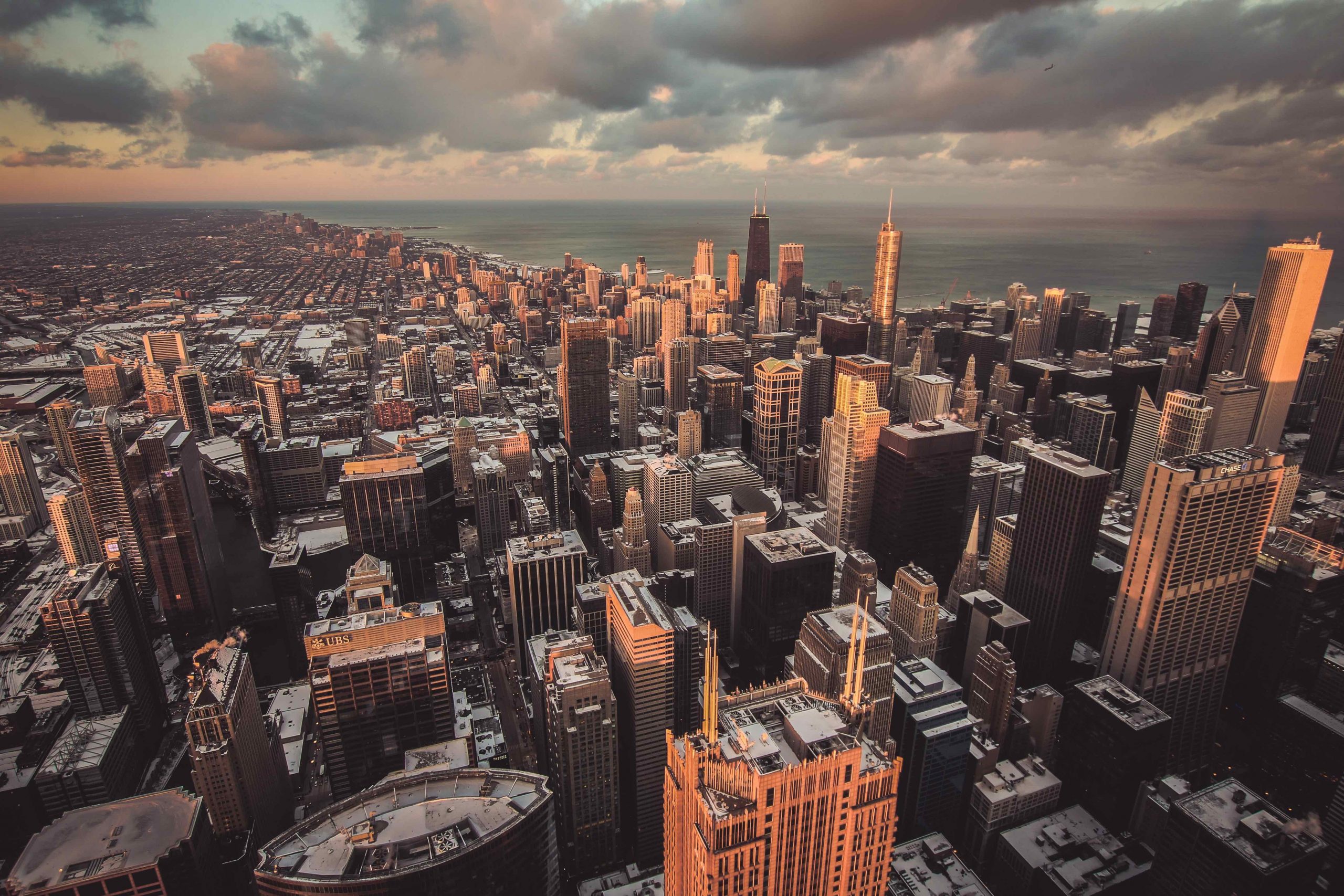 As you might expect, the chief draw here is the views, but the trip to get to the observation deck is an experience all its own.
When you arrive, you'll walk through numerous displays discussing Chicago history, the history of the tower, comedy improv that started in Chicago, our sporting teams, Chicago food staples, and so much more. Walking through these interactive displays easily takes 30 minutes to an hour. My cousin and I took so many pictures together before we even got to the elevator for Skydeck.

When you get into Skydeck, there will be several viewing areas to take pictures or just enjoy the views. Folks will have limited time to take photos at each station, usually less than five minutes.
Some of these areas will also have picture stations where you can get pictures taken of you from Skydeck. These pictures will be available for purchase when you leave, and costs for those photos vary.
How to visit Skydeck Chicago: Practical tips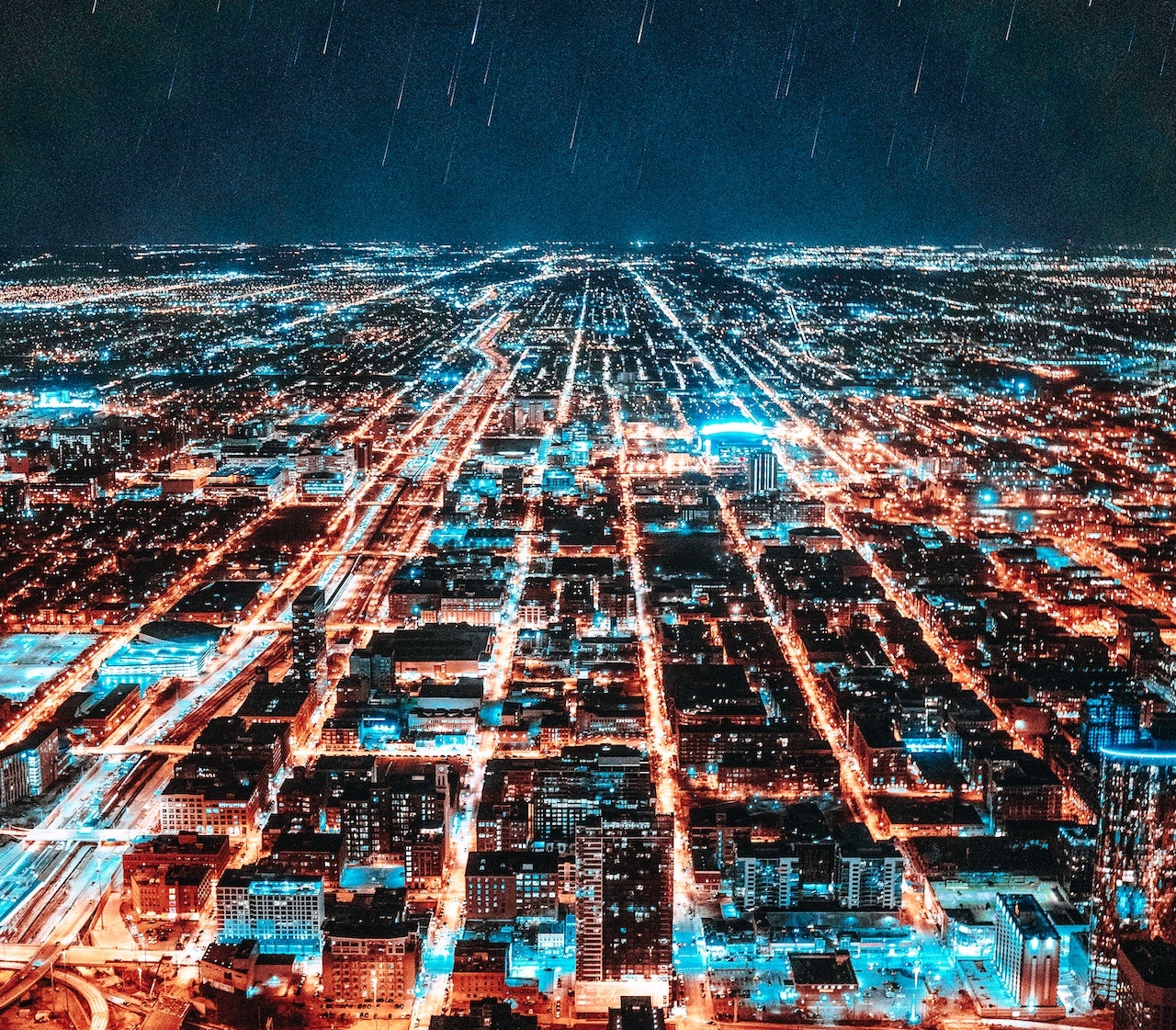 When I was a kid, my dad worked in the city while we lived in the suburbs, and we easily took the train from my hometown suburb of Joliet to the tower — about a 45-minute ride.
All that to say, Willis Tower is highly accessible via public transit, including both bus and train, whether you're staying in the city proper or outside of it in a suburb. You can also park near the tower if you wish but expect to pay a premium.
When my cousin and I went the last time, we had to circle lots several times before finding one, thankfully a few blocks away. (Skydeck's website says you can get discounted parking at Interpark located at 211 W. Adams in Chicago, a couple of blocks from the tower if desired.)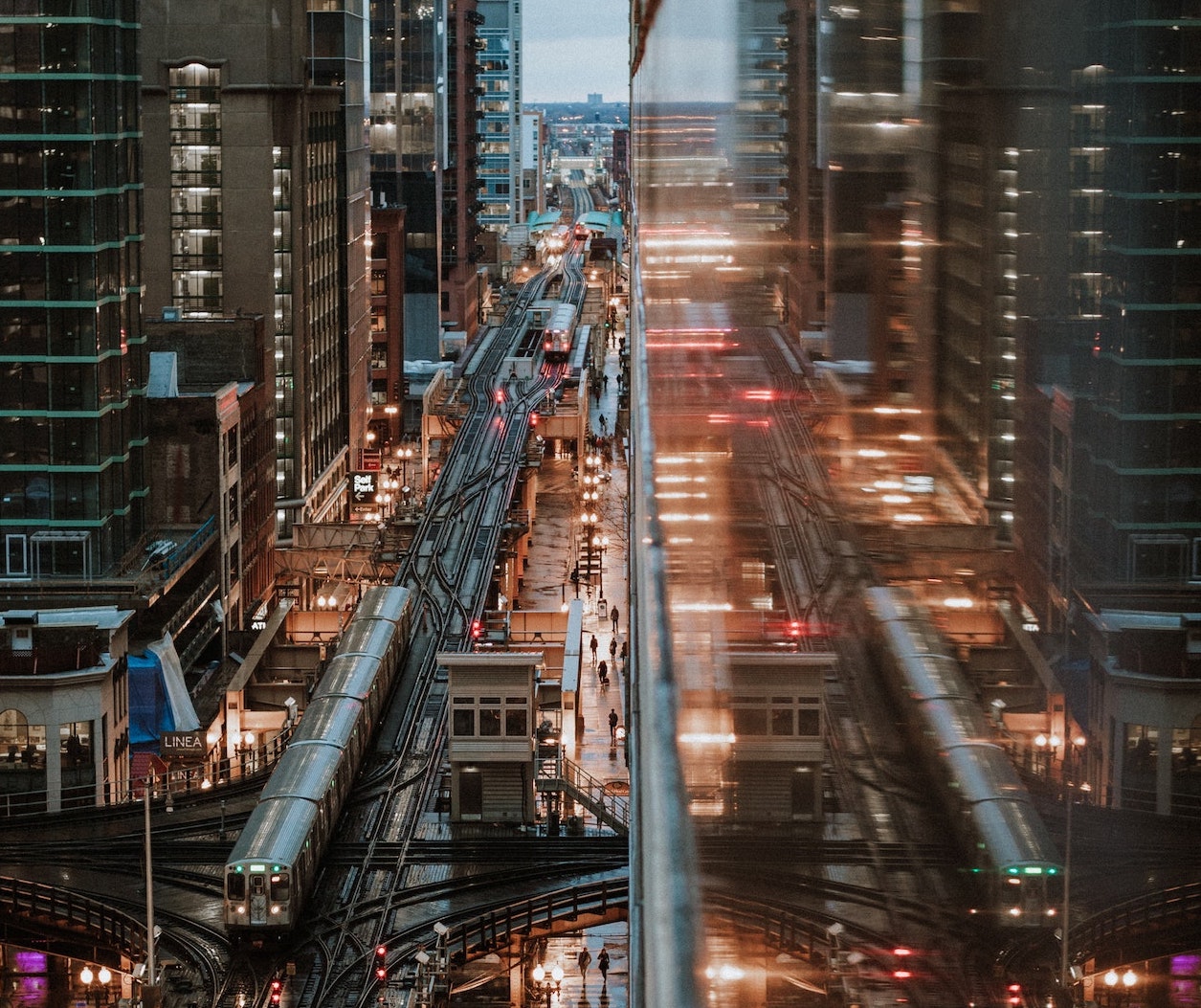 Skydeck Chicago is open Monday through Friday from 8:30 a.m. to 10 p.m. It's open from 9 a.m. to 10 p.m. on the weekends. During holidays, the hours may vary.
The last trip up to Skydeck is 30 minutes before it closes. You probably won't want to be on that last elevator up as there are so many incredible views that simply can't be done within 30 minutes. Buy tickets in advance to ensure you'll have time to see what you'd like.
Pro tip: The most popular viewing times are during sunrise and sunset on the weekends, so expect more crowds if you go then.

The cost to go up in the tower is $30-44 for adults and kids 12 and older. Tickets for kids 3-11 cost $22-36. Kids under 3 are free. This is just the entry cost to Skydeck and the journey up to it. It does not include special pictures that can be purchased at the tower.
What else to do in the area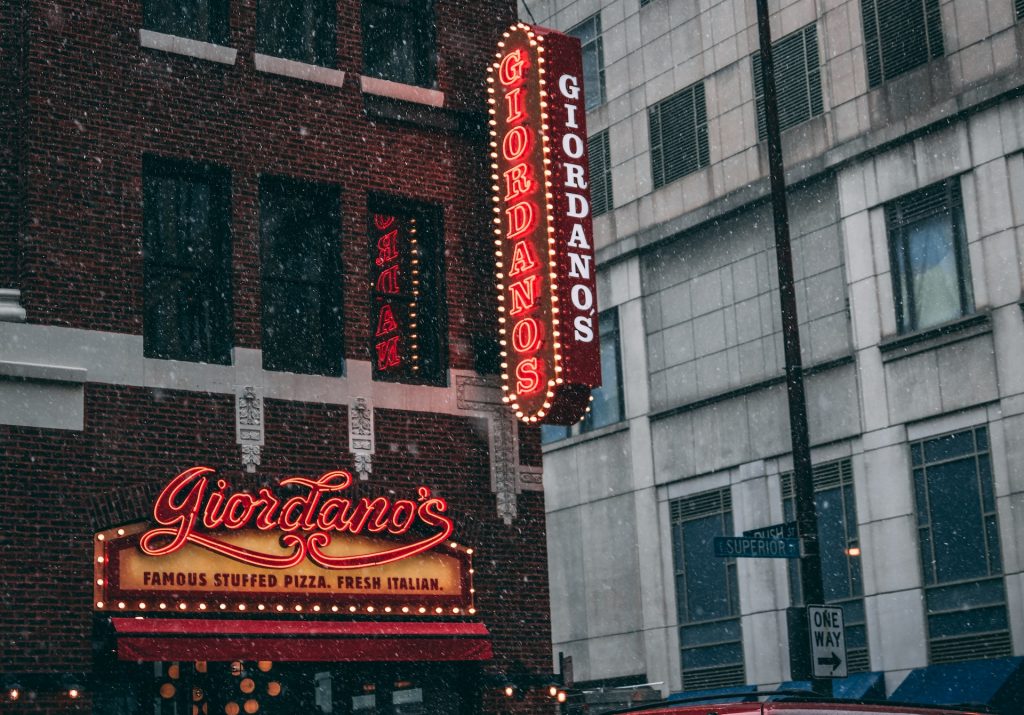 There's lots to do nearby after visiting Skydeck Chicago.
If you'd like to take in some more views along with a cocktail, walk over to the former Hancock Building, and take the elevator to the 96th floor. Here, at the Signature Lounge, you can enjoy an incredible panorama of the city. The bar offers wrap-around city views you can soak up while drinking cocktails you can't get at Willis Tower. (There are even views from the bathrooms!)
If you're hungry, I recommend trying some of Chicago's famous deep-dish pizzas from around the city.
You can also enjoy many of the great breweries around the city. Of course, if you're lucky enough to be in town during baseball season, you've got to have a Chicago-style hot dog at either the home of the Chicago Cubs at Wrigley Field or the White Sox's playing field at Guaranteed Rate Field.
Enjoy other famous viewpoints like Cloud Gate (also called the Bean) and Navy Pier. Cloud Gate, located in Millennium Park, and Navy Pier are free places for travelers on a budget.

Cloud Gate is also within walking distance from the Art Institute of Chicago, which, like Willis Tower, was also featured in "Ferris Bueller's Day Off." You can see the Monet paintings that Cameron enjoyed at the museum. You can also kiss in front of "America's Windows" by Marc Chagall and pretend you're Ferris and Sloane. The Art Institute is a fantastic overview of Chicago's famous art offerings that are easily accessible to tourists.
Chicago sights beyond skydeck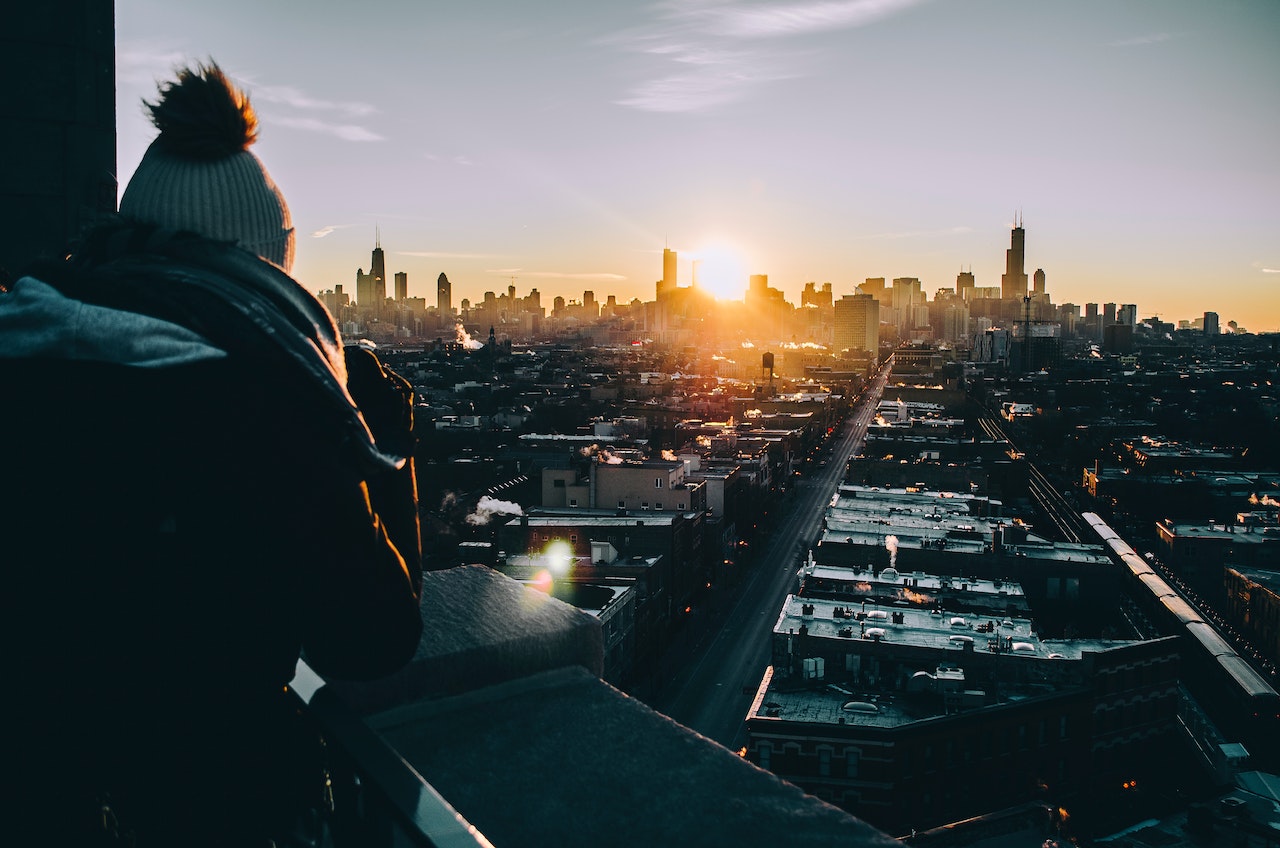 While the Willis Tower is the most famous piece of Chicago architecture, several other buildings of architectural fame are scattered about the city. You can see the Frank Lloyd Wright House, The Tribune Tower (also viewable in "Ferris Bueller's Day Off"), the Blue Cross Building, the former John Hancock Center (developed by the same team that created the Willis Tower), and many more.
If you enjoy architecture or want to get to know Chicago a little better, you'll love our Chicago Riverwalk Architecture Tour. From Chicago's early roots to the modernist skyscrapers that tower over the city today, you'll learn all about what makes the Windy City different from any other.
Come experience it for yourself and you'll see what I mean!