 Note: This is a guest post from our friends at Aracanto, who are experts in Colombia travel. If you're looking for a few days away in Colombia, this itinerary will give you some inspiration on what to see and do in the country's most popular destinations.
Welcome to our home country of Colombia! With this itinerary, we will take you on our favorite journey to explore the best of Colombia and all the must-see destinations.
Colombia is the land of new beginnings, and Colombians are delighted to share their culture and history with others. As you travel around this country, you will not only feel welcomed everywhere you go, but you will also feel like you belong. After visiting Colombia, you won't want to leave.
Itinerary Details
Cost: luxury
Travel type: groups, family, couple
Number of days: 10
Interests: culture, food, monuments, tours, beach, art, architecture, shopping, hidden gems
Transportation: shuttle, car, walking, boat
Season: year-round
Author type: expert
Day 1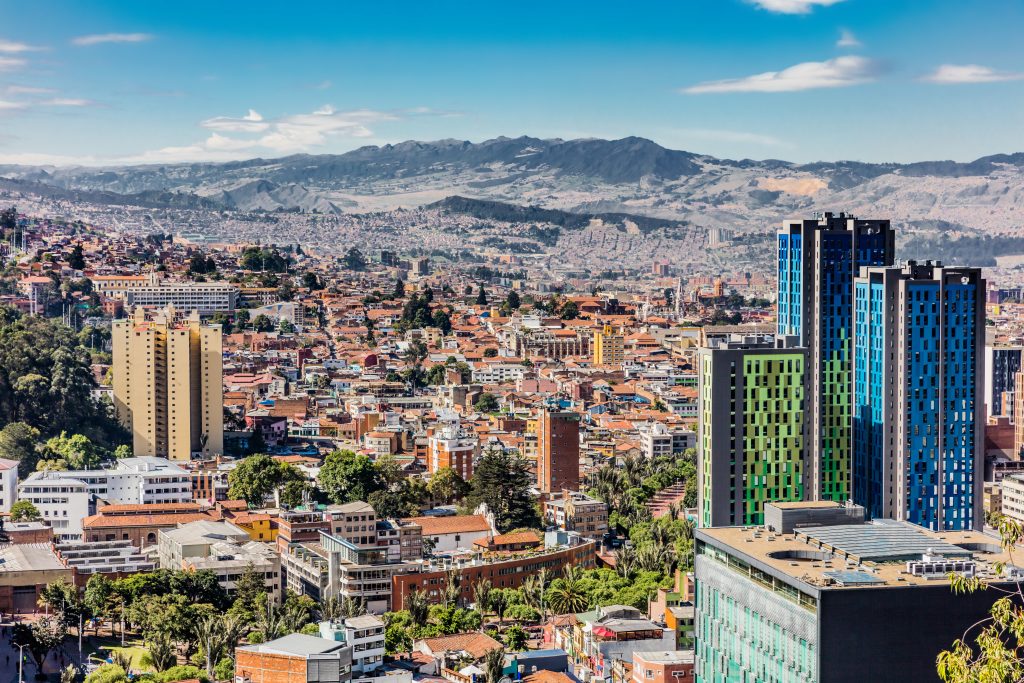 Airport Transfer
40 minutes
Welcome to Bogota! When traveling from abroad, most flights arrive in Bogota, the capital of Colombia and one of the biggest cities in Latin America. We'll organize a private transfer from the airport to make your arrival as smooth as possible — your driver will be waiting for you with a sign with your name. Welcome to Colombia!
Day 2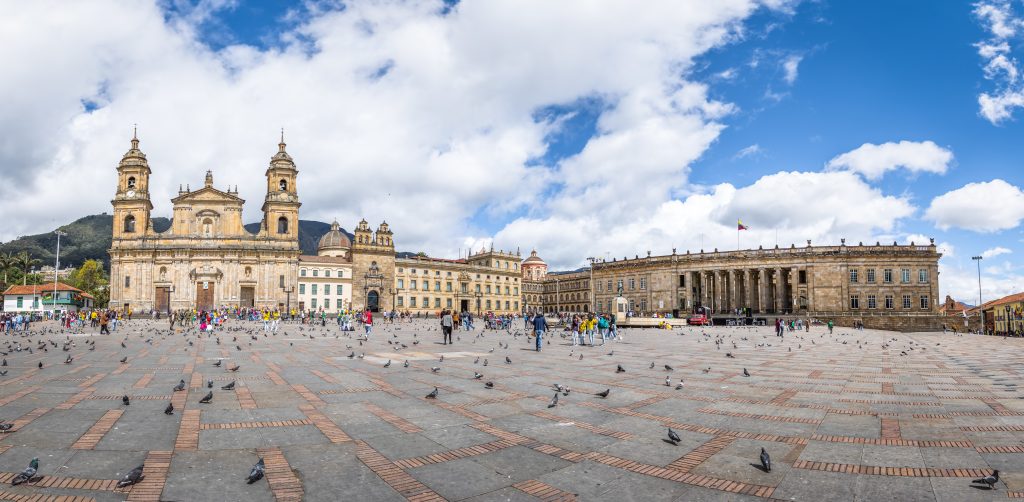 Full-Day Private City Tour of Bogota with an Expert Guide
8 hours
While exploring this Andean capital, you will experience the city's juxtaposition of history and modernity and appreciate how the local merges with the cosmopolitan.
On this tour, you will start by visiting a local market and seeing a wide variety of fruits, vegetables, and local products. You will then explore the neighbourhood of La Candelaria, built during the colonial period. La Candelaria is known for housing the most emblematic political, economic, and cultural institutions of the country, and you will have a chance to see a wide array of architectural styles.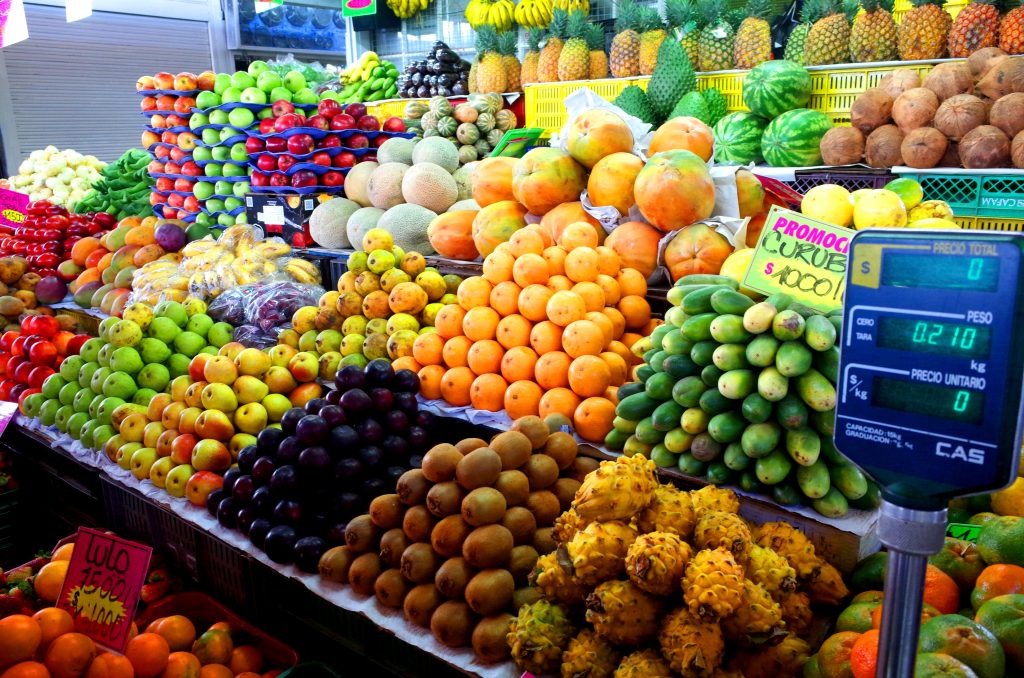 Next, you will discover the pre-Columbian mysteries and legends of Colombia's indigenous communities shown at the Gold Museum. You will also visit the Botero Museum of the Central Bank, which houses the largest collection of art by the renowned Colombian painter, Fernando Botero.
At the end of the tour, you will also visit Monserrate Hill, elevated 3,152 meters above sea level, and reached by cable car. See some of the best views of Bogota, and learn how its history dates back to pre-Hispanic times.
Dinner at Andres Carne de Res
3 hours
Bogota has culture to spare, and its regional gastronomy has made it a global foodie destination. For tonight, we will make reservations for you for the trendy restaurant Andres Carne de Res. It's more than just a restaurant and bar with great local food and drinks — it's an experience that every visitor to Bogotá should have.
The walls of eclectic decor and the events and parties it hosts make it the perfect place for anyone hoping to enjoy Bogotá's nightlife or simply have an entertaining meal surrounded by dancers and musicians. You'll be treated to excellent service, food, drinks, and entertainment.
Day 3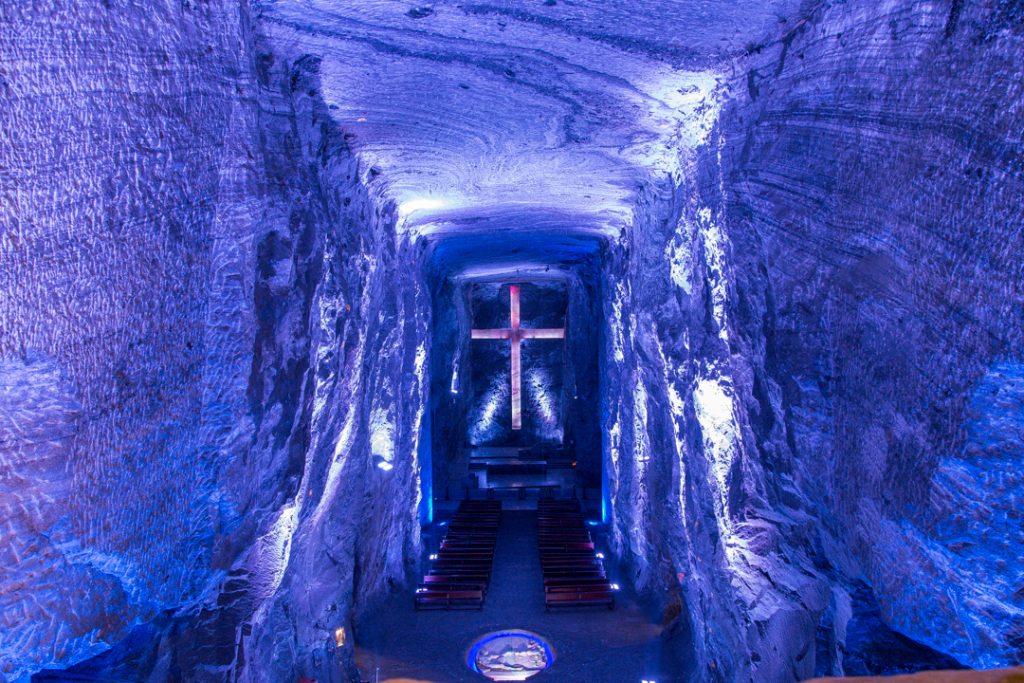 Zipaquira Salt Cathedral
5 hours
Close to Bogota, you will also find the Zipaquira Salt Cathedral, one of the world's marvels of architecture. This Salt Cathedral is a monumental masterpiece built by miners, making it one of the most unique churches of the world. The cathedral is part of a salt mine that is 590 feet underground. This must-see attraction guarantees a unique experience.
If you want to stay longer in Bogota, we can also include a visit to Guatavita Lake, an excellent site to visit after having seen the Museo del Oro (Gold Museum). The sacred Guatavita Lake is the site of the legend of El Dorado, an important part of Colombia's history. Many gold artifacts on display at the Museo del Oro were discovered and excavated at the lake. To find Guatavita, we will organise a private tour for you that includes a hike amid beautiful natural scenery.
Flight to Pereira and Airport Transfers
3 hours
From Bogota, you can continue your trip to the Coffee Region, our favorite place in Colombia!
This region is blessed not only with perfect weather conditions to grow the best quality coffee, but also with a variety of unique high-end boutique hotels in traditional Colombian farms.
Learn why Colombian coffee is so special as you visit some of the best authentic coffee farms in the region. This is also a great place to go horseback riding, take a river cruise, try a cooking class, and discover the tallest palm trees in the world in the Cocora Valley.
You can also visit a butterfly sanctuary and join a birdwatching activity where you can see some of the most beautiful birds on earth. If we had to stay in one place in Colombia, we would choose the Coffee Region, where time remains still and every day is a new adventure.
Day 4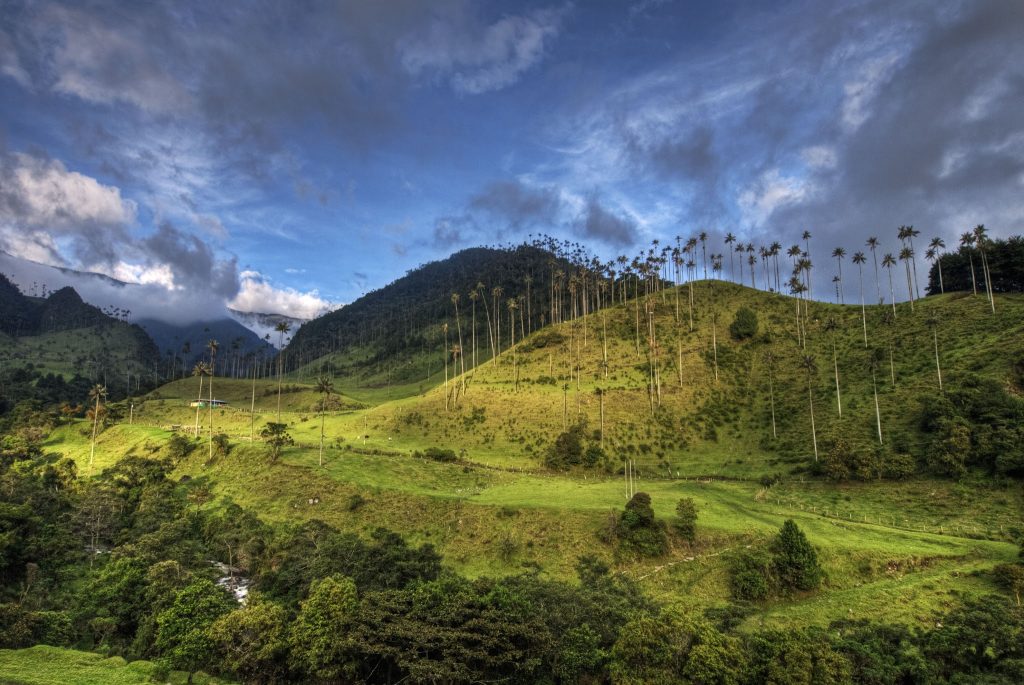 Full Day Tour Coffee Region with Cocora Valley and Traditional Coffee Farm
8 hours
Today you will have a private full-day tour of the best highlights in the Coffee Region and the beautiful and unique scenery characteristic of this area. Visit the Cocora Valley with a specialized local bilingual guide and see the tallest palm trees in the world.
You will then spend some time in the traditional coffee towns of Salento and Filandia, where you will be able to immerse yourself in the life and culture of the town and its people. Finally, you will visit a traditional coffee farm, including a specialized tour of their facilities, the farm, and coffee crops. Learn about the entire process that a coffee bean goes through to end up in your cup. Different from other countries, in Colombia, each coffee cherry must be picked individually by hand, and you will learn why the Colombian coffee federation maintains this national premium standard.
After walking around the farm, enjoy a coffee tasting experience to awaken your senses.
Day 5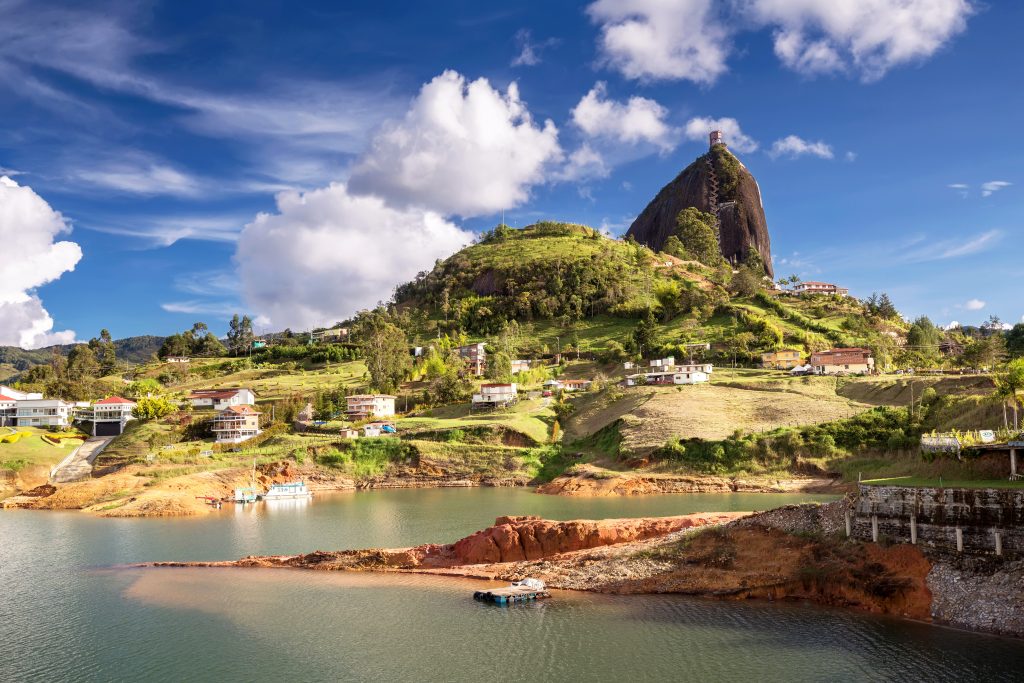 Flight to Medellin and Private Transfers
3 hours
Next on our trip is Medellin, the city of eternal spring. This cultural hub enjoys amazing weather and beautiful surroundings. Medellin is located in a bowl in the Andes mountains, meaning that wherever you go in the city you are guaranteed a view of mountains and stunning landscapes.
Guatape and El Peñol
4 hours
Today you will visit the surroundings of Medellin, including Guatape and El Peñol.
The Peñol Boulder is one of the most spectacular destinations in the surrounding area of Medellín. The 200-meter-high monolith can be climbed with a staircase of 740 steps. Enjoy breathtaking views over the green mountains and blue lakes. The village of Guatape is famous for its church and colorful paintings that decorate the houses of the village.
On this day trip, we will take you on a scenic drive through the Eastern Highlands of Antioquia. You can climb the Peñol Boulder, enjoy a typical Colombian lunch on the waterfront of the Guatape reservoir, explore the lake on a boat ride, and take time to stroll and relax.
Day 6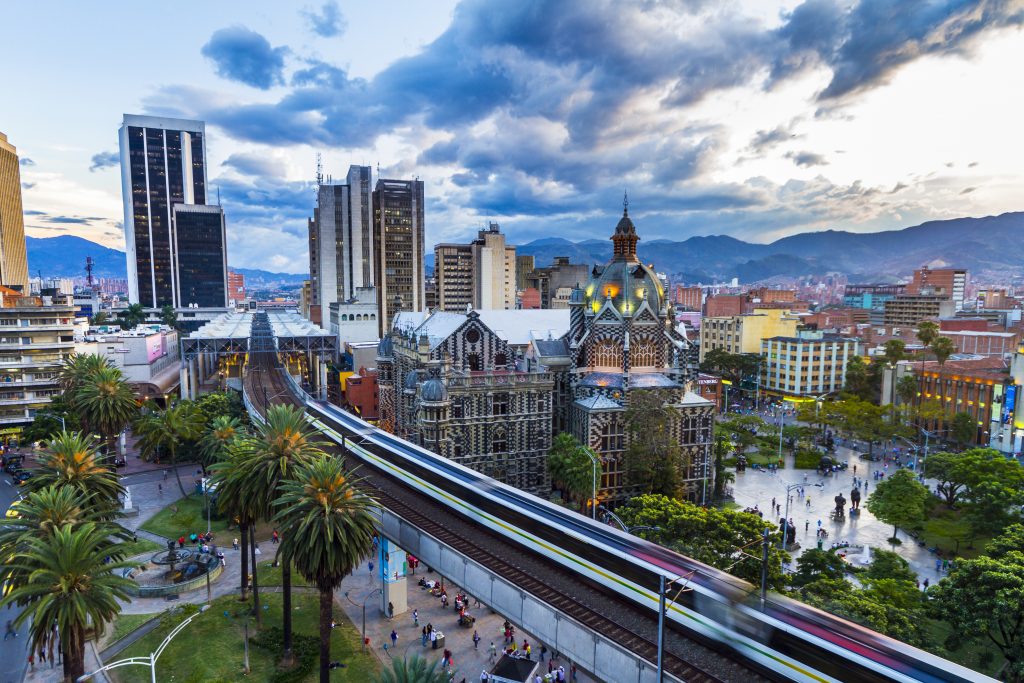 Full Day Tour with Comuna 13 and the Best of Medellin
8 hours
Once one of the most dangerous cities in the world, Medellin has transformed itself to become one of the most progressive cities in Latin America.
Learn about the city's most famous criminals and heroes while exploring unique neighbourhoods, admiring graffiti art, and riding Medellin's cable car transportation system which reaches even the poorest communities.
Medellín is located in the Andean highlands of Antioquia. Its recent past was tied to the life of Pablo Escobar and violent gangs, but during the last 20 years, Medellín went through some drastic changes. An innovative program of urban development with public transport and parks turned Medellín from the most dangerous city in the world into a modern example of urban renewal. This full-day tour will include the best of the city and highlight some of the most important social projects that have transformed the city.
Day 7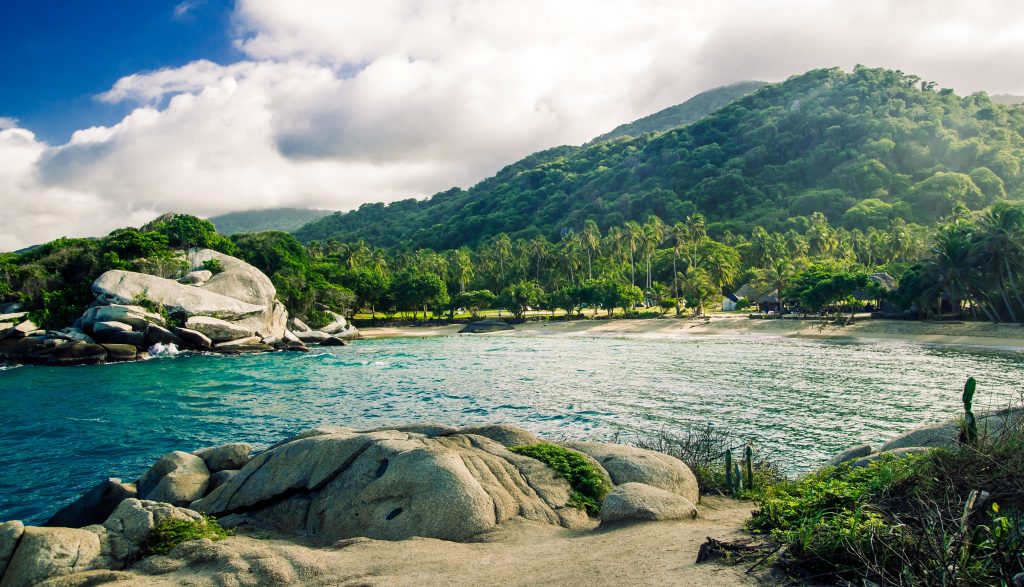 Flight to Santa Marta and Private Transfers
3 hours
Traveling further north, you can reach the mystical Tayrona region, where the Sierra Nevada Mountains roll right on down to the shore before disappearing into the Caribbean Sea.
Private Tour Tayrona Park
4 hours
A singular landscape amidst abundant nature and beaches, Tayrona is home to some of South America's loveliest coastline.
Here, you can visit native indigenous communities, go river tubing, bathe in natural waterfalls, and go birdwatching.
Finally, you can explore Tayrona National Park, one of the most popular destinations on any trip to Colombia, rich in culture, wildlife, tropical rainforests, and some of the most exotic beaches in the world. On this private tour, you'll visit the very best of Tayrona Park and learn about the history, flora, and fauna of the park with a bilingual guide.
You'll also have time to enjoy the sea, beaches, and nature.
Day 8

Private Transfer to Cartagena
4 hours
Travel from the Tayrona area to Cartagena in a private transfer with a bilingual guide. This is a beautiful road along the Caribbean coast, and you will have a chance to stop in the city of Barranquilla if you want lunch or the chance to learn more about Barranquilla's famous Festival de Barranquilla.
Last is Cartagena de Indias, the colonial jewel of the Caribbean! Bathed in sunshine, culture, gastronomy, and dancing, Cartagena is one of the world's most romantic cities. With its magical sunsets, intricate architecture, and mouth-watering cuisine, it's the perfect place for anyone who wants to experience authentic Colombian culture.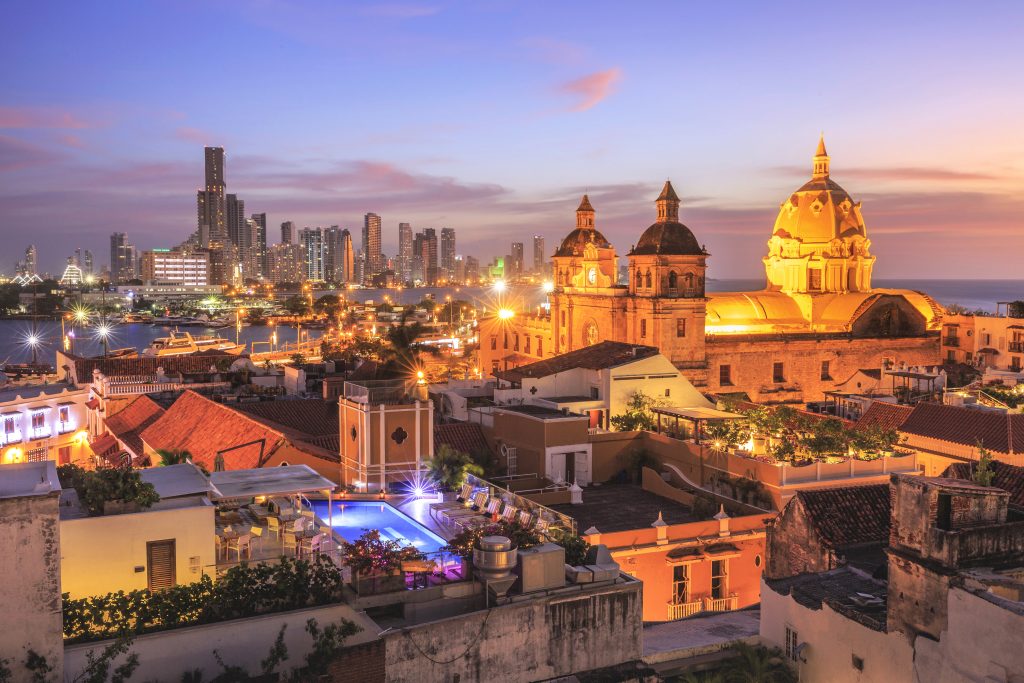 Rum and Chocolate Tasting
2 hours
This is a great Caribbean experience! Colombia produces some of the best rums and, in this activity, you'll learn that firsthand.
Taste some of the best Colombian and Caribbean rums paired with Colombian chocolate and small food platters. Each grade of rum and chocolate is carefully selected and paired to give you a unique sensory experience. The spectrum of rum and chocolate spans the coastal and mountainous regions of Colombia, from the smallest artisanal houses to the largest producers.
We recommend scheduling this activity in the afternoon and buying some Latin American rum to take back home at the end of the experience.
Sunset Drinks Reservation
2 hours
It's time to enjoy dinner with a view of Cartagena during sunset. This is one of our favourite local spots, and we will make reservations for you here so you get a table with the finest view.
Get ready to take some of the best pictures of your trip and enjoy local drinks like a pina colada or an aguardiente shot, a clear anise-flavored alcohol Colombians love.
Day 9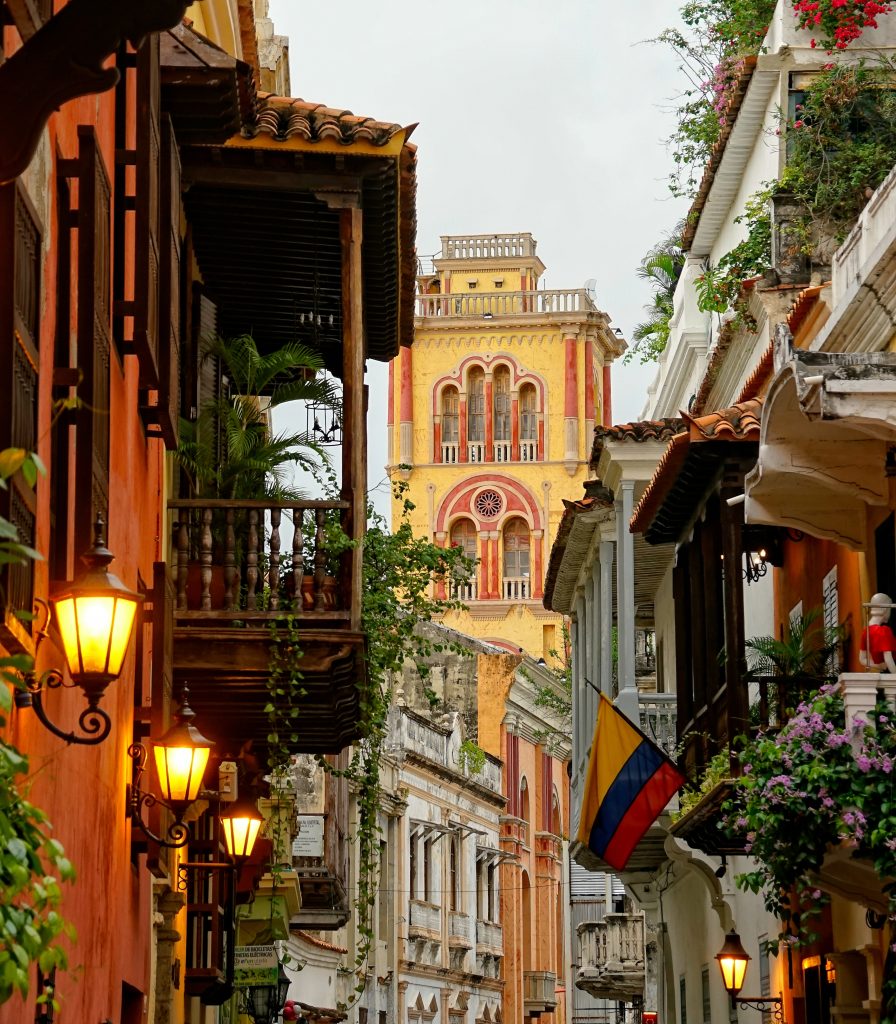 Half Day City Tour of Beautiful Cartagena!
4 hours
This tour with an exceptional local guide lets you lose yourself in the city's fascinating history. Stroll over the cobbled streets of the old city and enjoy premium cafes and high-end fashion shops.
Start with La Popa Monastery, where you can appreciate the best views of Cartagena de Indias. This is one of our favorite spots for pictures. From there, you'll head to the fort of San Felipe de Barajas, an architectural wonder that shows the strength and power the Spanish had in Latin America. Your next stop will be the Walled City, where you will see the Bóvedas, another example of military architecture. Continue by walking through the old city and discovering the magical streets of Cartagena. There you will see beautiful houses, squares, and churches.
This tour will cover all of the main highlights of the city and you will also learn about the history of Cartagena through local stories shared by your guide. Our favorite is trying local food along the way, so we'll make sure your tour has a few stops at the best coffee houses and food stalls in the city.
If you want adventure, take a mangrove tour with local fishermen, visit the world-class bird sanctuary in Baru, take a street food tour or a bike tour, or go diving for the day.
To finish up the day, we recommend going to the islands and renting a private boat for a day or staying in an island boutique hotel for a few days to enjoy the beach!
Dinner Reservation at Mistura
2 hours
Before dinner, we'll make a reservation for you at one of the most popular rooftops in the city where you can watch the sunset while you dine. There's live music, too!
Day 10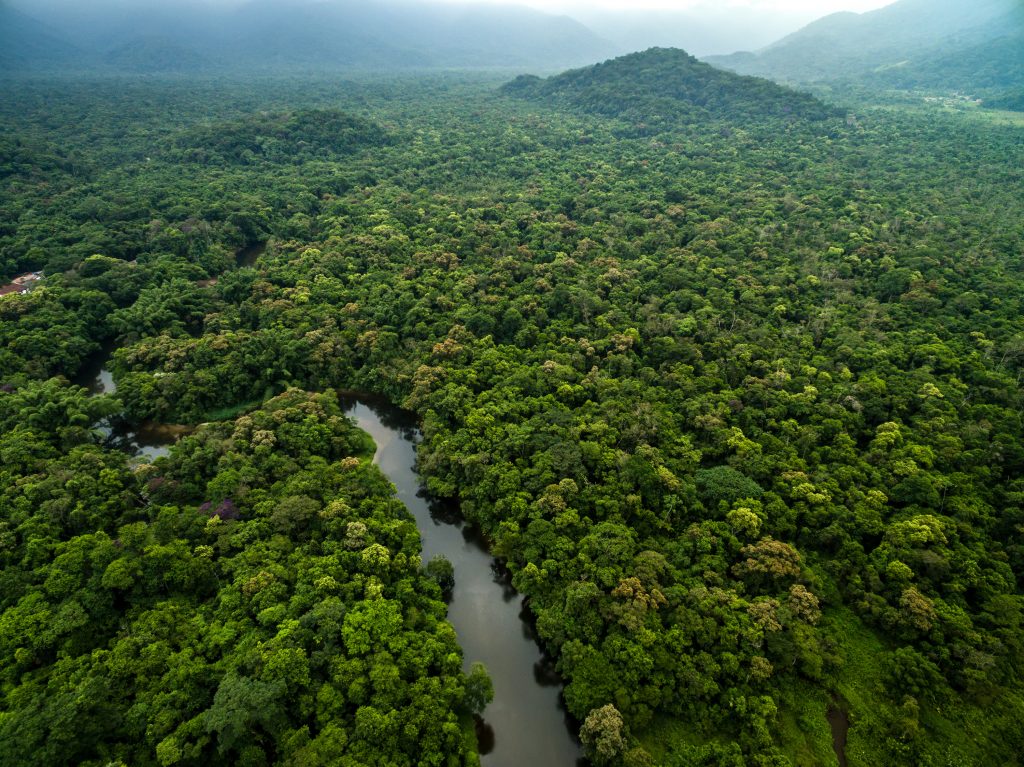 Airport Transfer
20 minutes
A private driver will pick you up from your hotel and take you to the airport for your flight back home. Thank you for visiting Colombia and we look forward to seeing you again!
Ready to go?
If you're ready to book this itinerary, get in touch with Aracanto at info@aracanto.com. You can discover amazing places like Cartagena's charming old city, the renowned Colombian coffee region, the famous city of Medellin, the Amazon jungle, the thriving capital Bogota, and more. Experiences vary from diving excursions and spotting pink dolphins to salsa dancing, exotic drinks, and getting lost in the jungle.
Visit Aracanto to learn more about travel itineraries like this one.