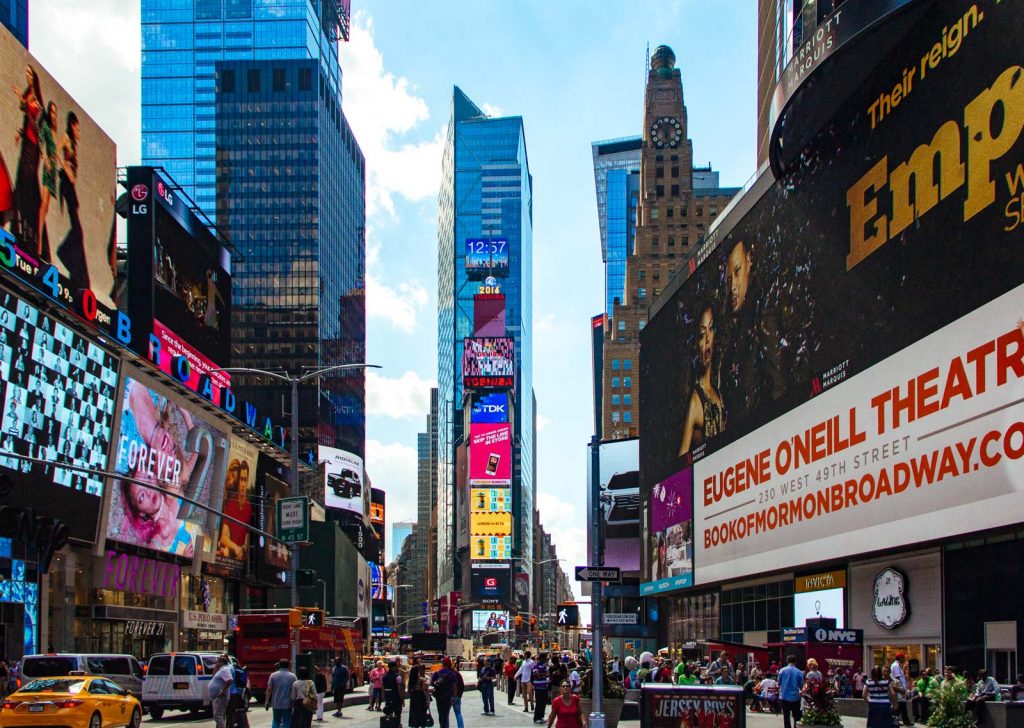 If you've arrived in NYC with your New York Pass or your Go City Explorer or All-Inclusive Pass already booked, you want to make the most of it. With any of these passes in hand, you can take advantage of a number of free tours. It's amazing how much you'll be able to see in just a few days.
This itinerary was specifically curated by our local guides to help you make the most of your time with the pass. So without further ado, here's how to plan for three perfect days in New York City with a Go City or New York pass. 
Day 1: Arts and culture exploration in NYC
Your first day will introduce you to some of the arts and culture that makes NYC so popular. From the lights of Broadway to the lush gardens of the High Line, you'll experience the wide range of entertainment available in the city.
The High Line and Chelsea Tour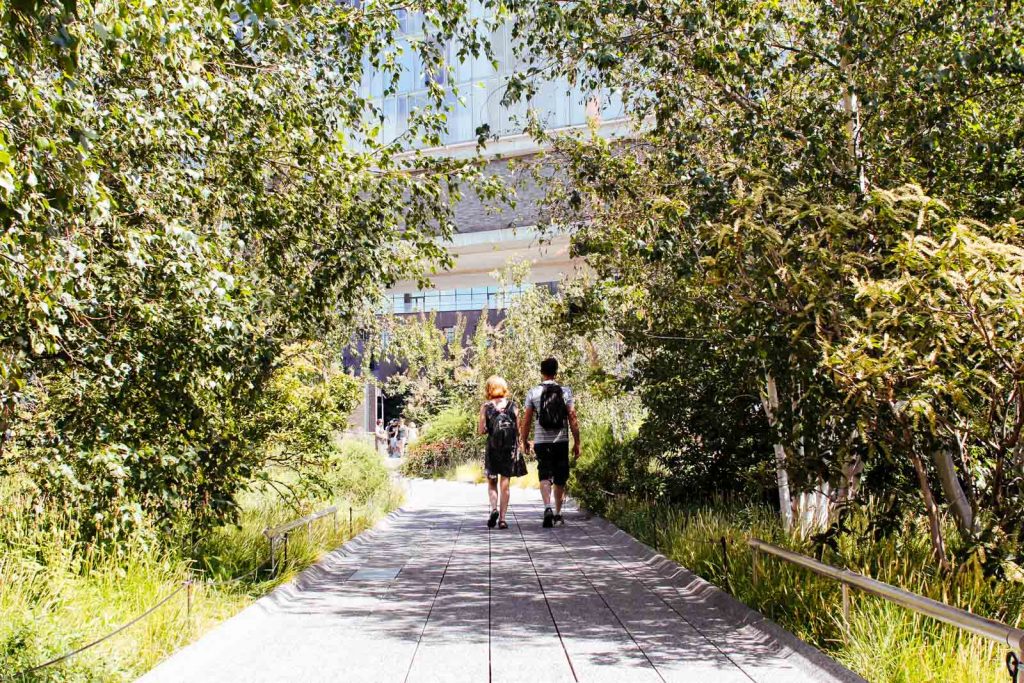 9:30 AM (2 hours)
The day begins with the High Line and Chelsea Tour, meeting in front of the Chelsea Market at 15th Street & 9th Avenue. Strolling along the elevated High Line park, you'll see all kinds of beautiful views of Chelsea and the Meatpacking District while enjoying lots of nature along the way.
On a clear morning, this tour is the perfect way to start off. It's relaxing, informative, and introduces you to a side of New York not many people know of.
Lunch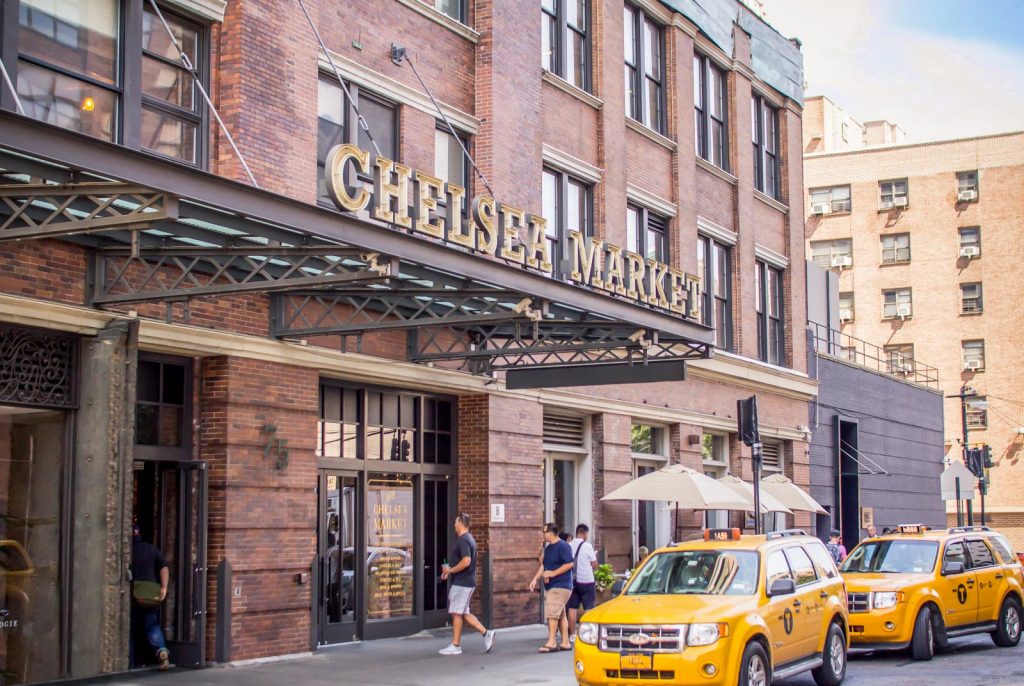 Since you'll already be in the neighborhood, the Chelsea Market is a great choice for lunch. There are dozens of options — from seafood to tacos to sushi and so much more! Keep your eyes out for some of its NABISCO factory history.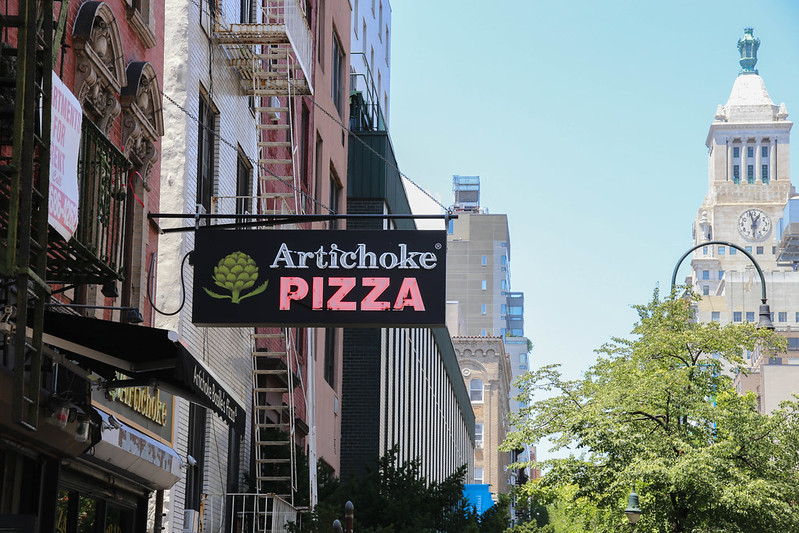 Or check out NYC classic Artichoke Pizza. While the slices here aren't your typical "New York Style" pizza, the artichoke slice is one of the most delicious that you will find.
By about 12:45 p.m., you should start getting ready to head to your next destination. To get to the Greenwich Village tour, simply take the A, C, or E trains from 14th Street downtown to West 4th Street-Wash Sq. The meeting spot on the southwest corner of Waverly Place and 6th Avenue is directly across the street from the subway.
Greenwich Village Tour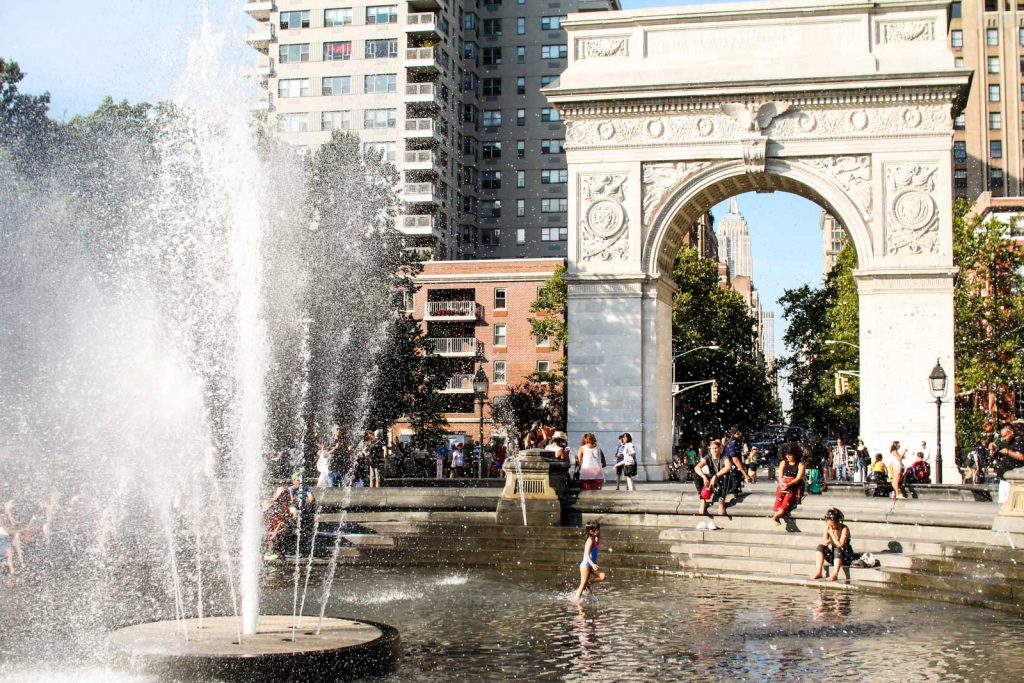 1:30 PM (2 hours)
Greenwich Village is easily one of New York's most attractive and colorful neighborhoods. The tour introduces you to the area's key events and figures, like Edgar Allen Poe, Bob Dylan, and Jimi Hendrix.
You'll see famous sites like the Stonewall Inn, Washington Square Park, and the "Friends" apartment, all while discovering where American counterculture was born.
The ending point of the tour drops you right near the Christopher Street subway stop. You can then take the 1 train uptown, directly to Times Square. From there, it's just a two-minute walk to the George M. Cohan statue.
Broadway and Times Square Tour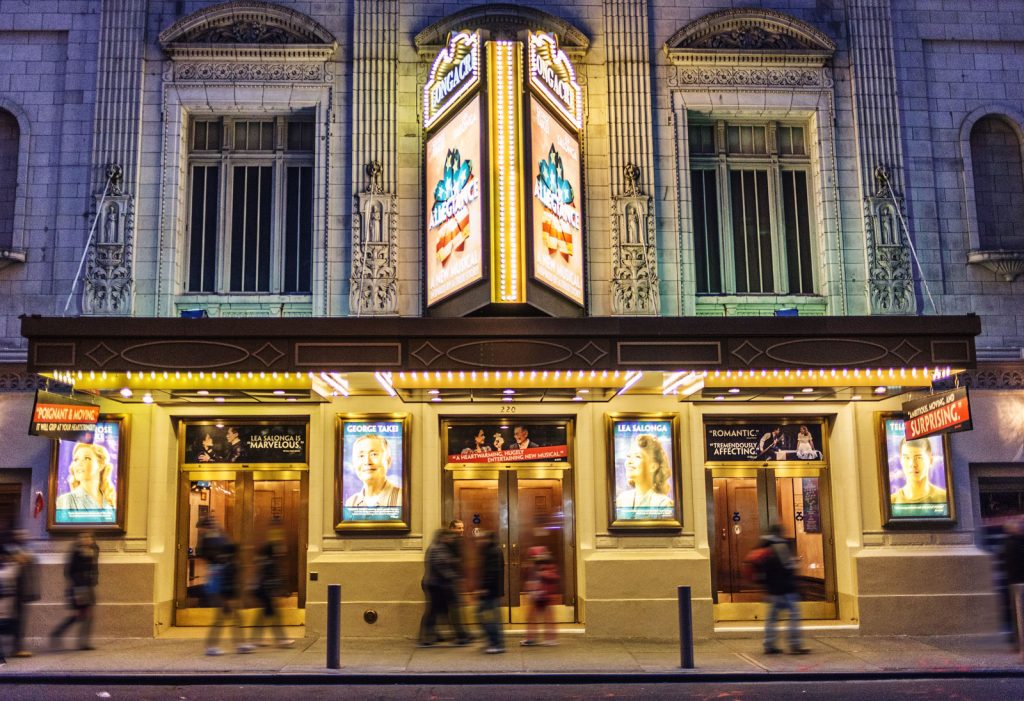 4:00 PM (1 hour and 45 minutes)
You can't visit New York and not see Times Square.
It's the center of nightlife and entertainment. Standing in Times Square really feels like you're in the heart of the city. The bright lights, the huge skyscrapers, the dense crowds… oh yes, the crowds. Luckily, you'll have an expert guide to help you weave in and out of traffic.
The Broadway and Times Square tour is your insider's look into some of the most famous and infamous Broadway legends and true tales. You'll follow the area's journey from horse-trading district to entertainment center and hear some behind-the-scenes show biz stories.
Dinner and a show
By now, I'm sure you're starting to feel the pangs of hunger. All that walking really builds up an appetite. It can be difficult to choose with all the dining options in the area.
My personal recommendation is Dutch Fred's. This craft cocktail bar on 47th Street and 8th Avenue is a cozy yet lively option with exciting decor and a varied menu featuring burgers, seafood, and salad.
If you're looking to splurge a bit, check out Churrascaria Plataforma, a Brazilian steakhouse on 49th Street and 8th Avenue. Skewered meats are served table side in an authentic rodizio style. The meal is all you can eat, with a fixed price, continuous service, and a larger-than-life salad bar. You can choose from cuts of beef, pork, lamb, chicken, and more.
If you don't already have tickets to a performance for the evening, TodayTix is a great option for last minute deals. You can purchase using either the app or by visiting the booth in Times Square.
Another option is to visit the box office of the theater for the show you wish to see. It's not guaranteed, but sometimes they have last-minute availability from cancellations.
Those are my top tips for tickets. Check out our behind-the-scenes guide to Broadway for more!
Day 2: New York's most famous neighborhoods
Day number two shows you some of the city's most exciting and entertaining neighborhoods — each with its own unique history and character.
Breakfast at Dominique Ansel
Before you head to the first tour, stop by Dominique Ansel bakery on Thompson and Spring streets for breakfast. Home to the famous cronut, this Parisian-style bakery features an array of pastries that are as intricate and beautiful as they are delicious.
Lines can get quite long, so be sure to leave plenty of time for your visit and enjoy whatever treat you end up choosing!
SoHo, Little Italy and Chinatown Tour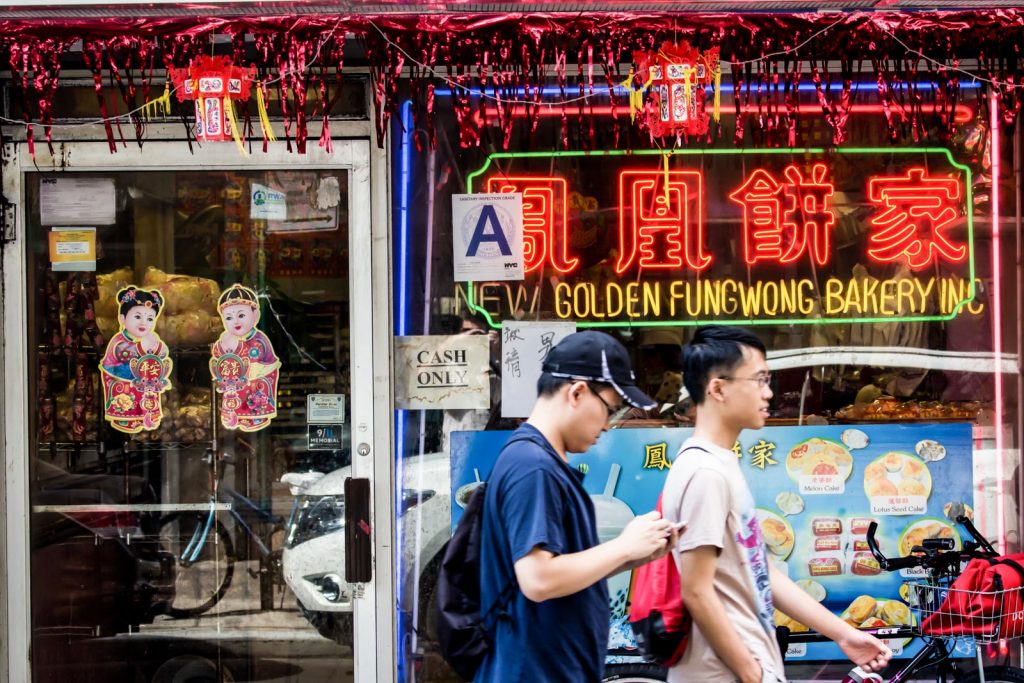 12 PM (2 hours)
The SoHo, Little Italy and Chinatown gives you an in-depth look at three fun and famous neighborhoods — all sitting right next to each other. You'll see the historic cast-iron buildings in SoHo, discover immigrant traditions in Little Italy and explore the bustling streets of Chinatown.
You'll meet your guide at Spring Street Park, at the corner of 6th Avenue and Spring Street.
This tour is a great introduction to the influence of immigrants on New York City and gives you a glimpse at the impact of gentrification of some of Manhattan's oldest neighborhoods.
Hudson Yards Tour with Optional Edge Upgrade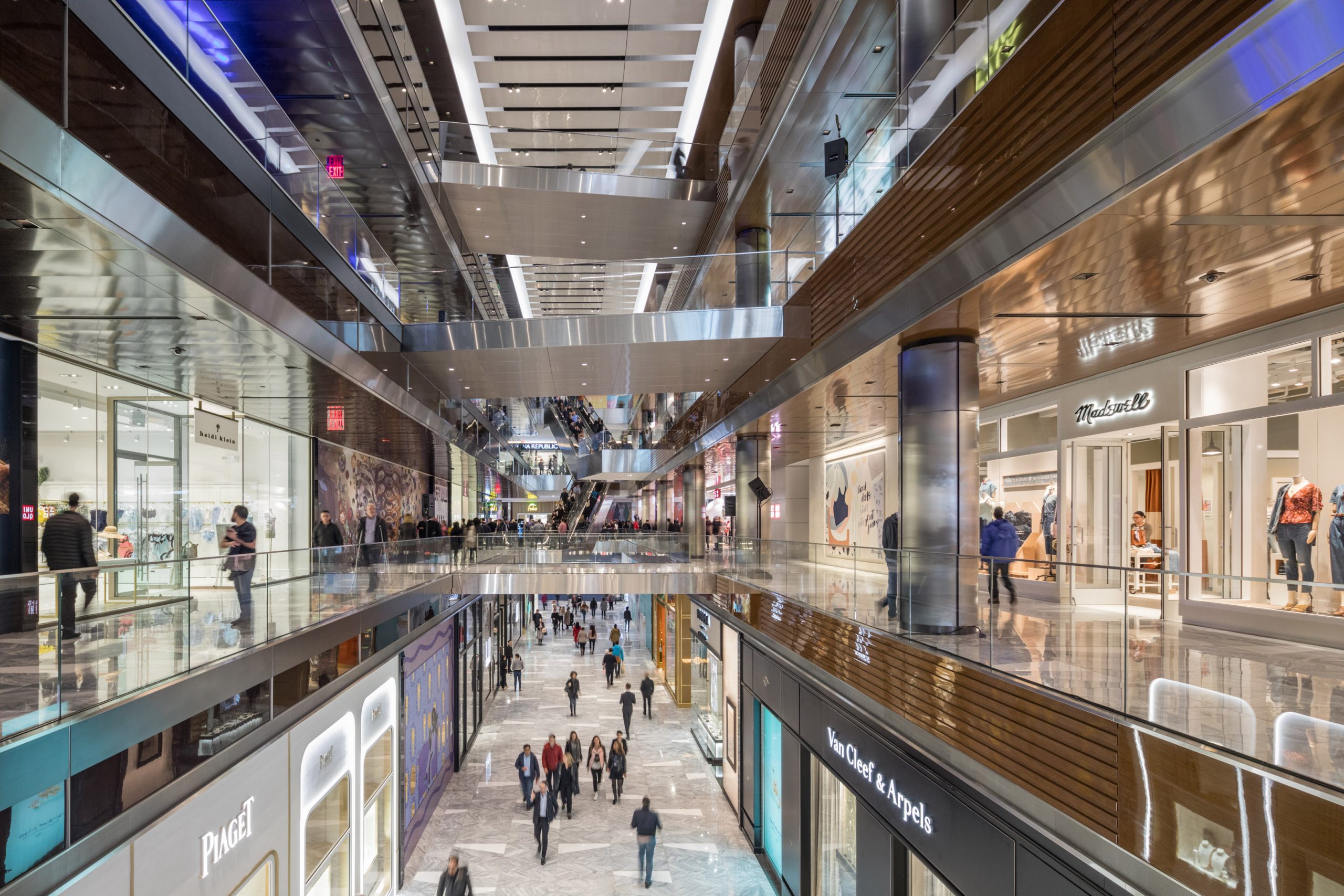 2:30 PM (1 hour 30 minutes)
As soon as you wrap up in Chinatown, hail a cab or take the A, C, or E trains from Canal Street uptown to 34th Street-Penn Station. You'll have to walk a few blocks from there to get to your meeting point in front of the Vessel.
The Hudson Yards tour takes you in and around New York's newest popular neighborhood. You'll walk through landscaped gardens and hidden landmarks, along with a stop by the High Line as well. And even though the inside of the Vessel is currently closed, you can still see the sculpture up-close.
Visiting the Edge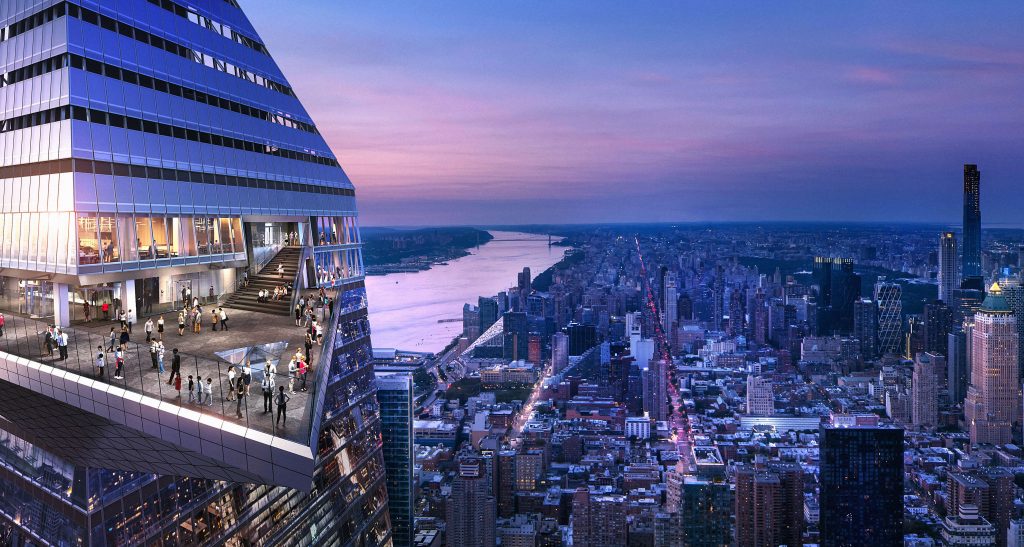 Assuming you elect to purchase the Edge upgrade, your tour will end with you heading up to the tallest outdoor skydeck in the Western Hemisphere.
You'll get unbeatable views of Manhattan, New Jersey and the Hudson River. The entire skydeck is suspended in mid-air, making it feel as if you're floating hundreds of feet above the city.
The Shops at Hudson Yards
If you're feeling hungry, or ready to do some shopping, The Shops at Hudson Yards is essentially one giant upscale mall.
There's dozens of retail stores and many eateries too. For something different, head downstairs to Mercado Little Spain. This lively, colorful market features the best Spanish food and drinks.
Day 3 (must be Monday/Wednesday/Friday): Beyond Manhattan
Your final day will take you to some of the famous New York City attractions outside the Manhattan border. Because of this specific tour schedule, your third day must be either a Monday, Wednesday or Friday if you wish to join.
NYC Bus Tour of Brooklyn, Bronx, Queens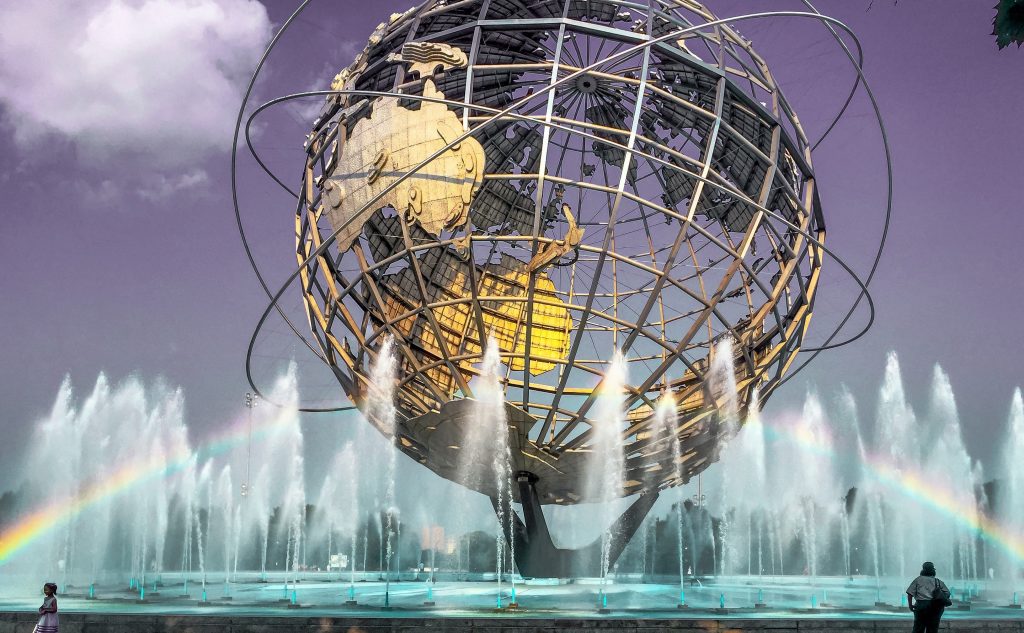 9 AM (6 hours)
The third day will be spent on our bus tour through Brooklyn, Queens, and the Bronx. This gives you a chance to rest your legs for a bit, and be able to see the most in the least amount of time.
You'll meet in Manhattan at the corner of 8th Avenue and 51st Street, right near Times Square. Once on board the bus, you'll head north to explore Harlem and the legendary Apollo Theater.
From there, you'll head to the Bronx. This borough offers some of the city's most exciting sights, like graffiti murals and Yankees Stadium. Heading south to Queens, the next destination is Flushing Meadows-Corona Park — the historic site of both the 1939 and 1964 World's Fair. Plus, you'll get a chance to see the Mets' home, Citi Field.
The last neighborhood is Bushwick in Brooklyn. This creative neighborhood is full of unique artwork and interesting food. The ideal place for a lunch break. Before the conclusion of the tour, you'll also pass through Williamsburg, discovering some of the culture and traditions of Brooklyn's Hasidic Jewish community.
On the way back into midtown, you'll enjoy views of the Brooklyn Bridge and Manhattan skyline. Then finally, ending at the intersection of Little Italy and Chinatown, you can spend the remainder of your day shopping or eating!
The Brooklyn Bridge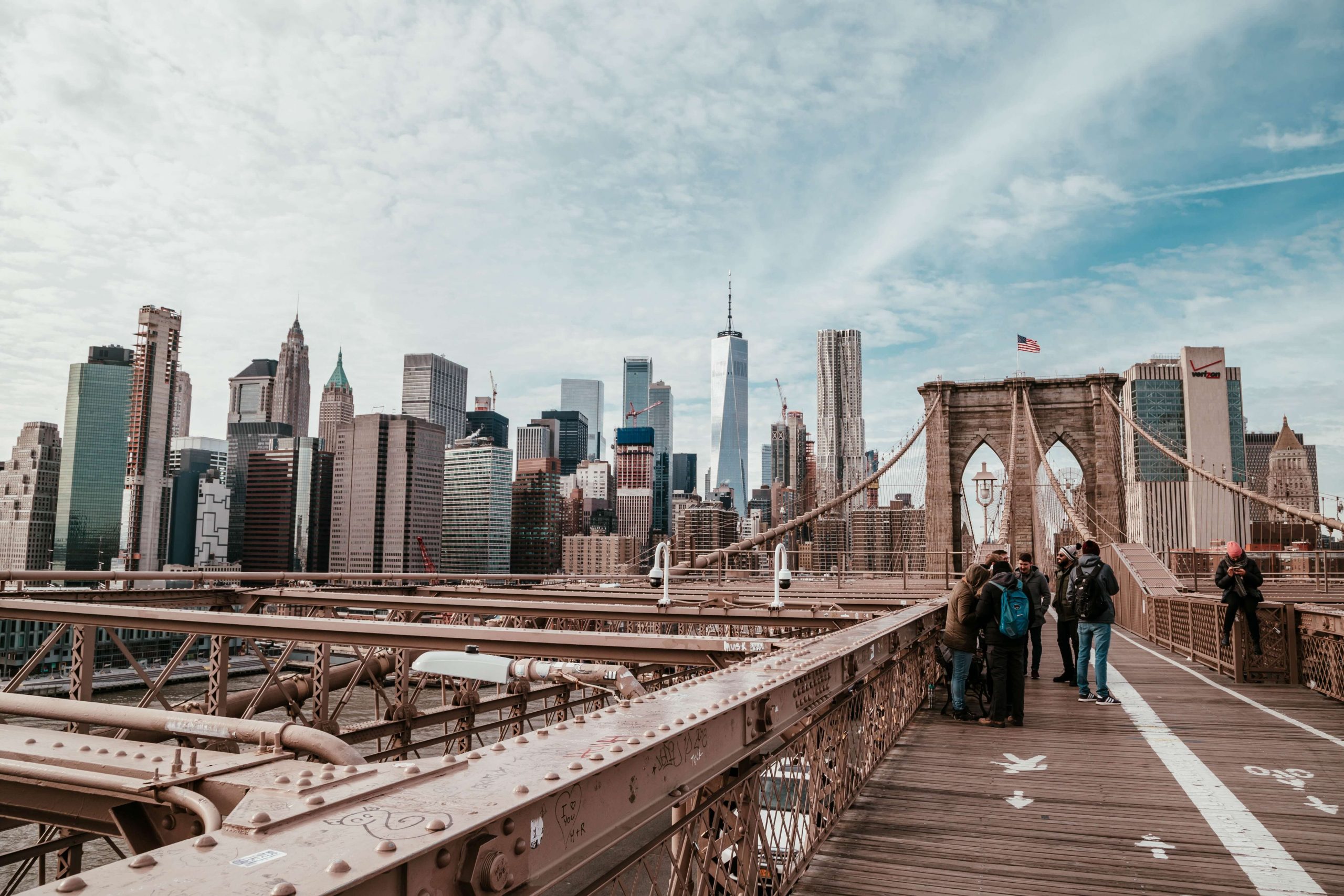 If you'd prefer to head somewhere new after the tour, the entrance to the Brooklyn Bridge is only a 15-minute walk downtown from the tour's end location. Walk from Manhattan to the neighborhood of DUMBO or just stroll halfway and then make your way back again.
While you may have already seen the bridge, walking across is something you should certainly make time to do while you're in the city. If you time it right, you may even catch the sunset!
The Financial District and the 9/11 Memorial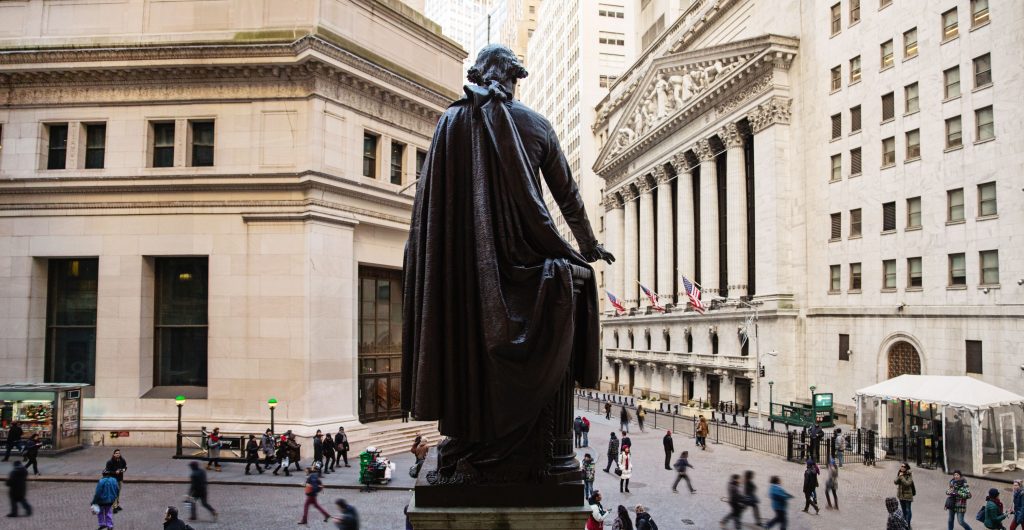 Whether you choose to walk the Brooklyn Bridge or not, another great option for the remainder of your day is to explore Lower Manhattan. So much of the city's history is found downtown, including the National September 11th Memorial.
You can easily walk from the Brooklyn Bridge, or take the 6 to Brooklyn Bridge/City Hall from Canal Street and walk the rest of the way.
Check out Federal Hall, the New York Stock Exchange — and don't forget to snag a pic with the Charging Bull.
There's even a great spot to grab some dinner! Stone Street is a pedestrian-only block lined with restaurants for all tastes. Ending in the Financial District is a great way to conclude your day.
Making the most of NYC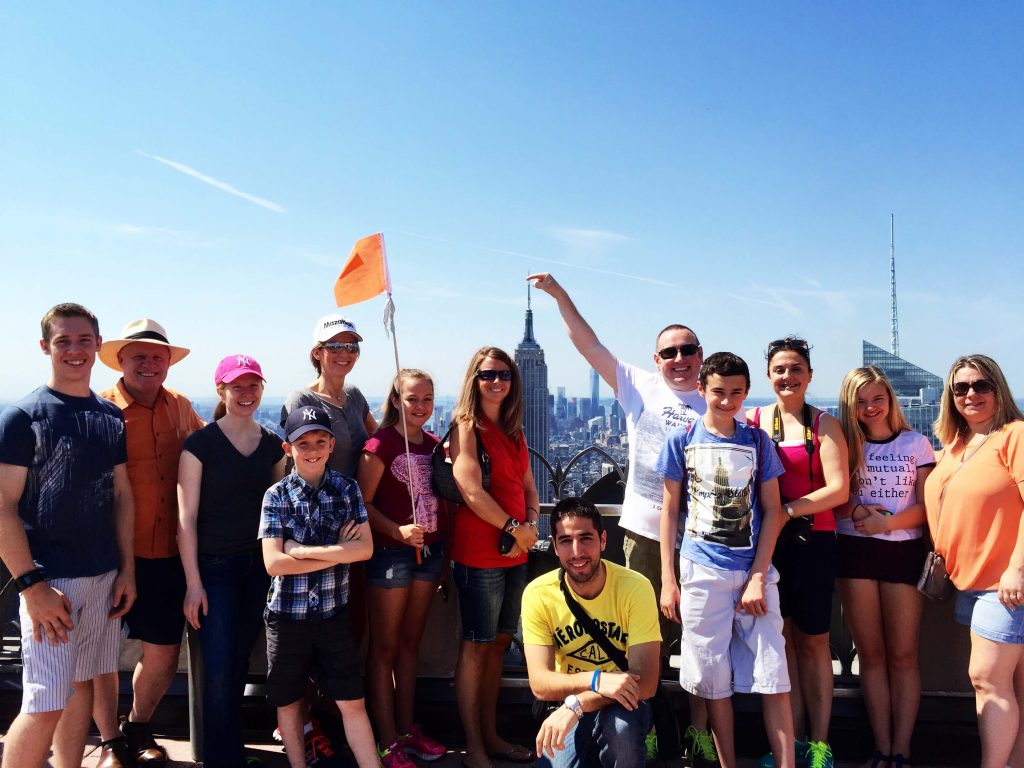 Following this itinerary will not only ensure that you make the best use of your Go City or New York pass but, hopefully, also ensure that you have the most enjoyable experience in the city.
Planning a trip to New York can be stressful. There really is so much to do. But these passes are an ideal way to see as much as possible without spending too much money or wasting too much time.
We hope you enjoy your time in NYC and create memories that will make you want to come back again and again!