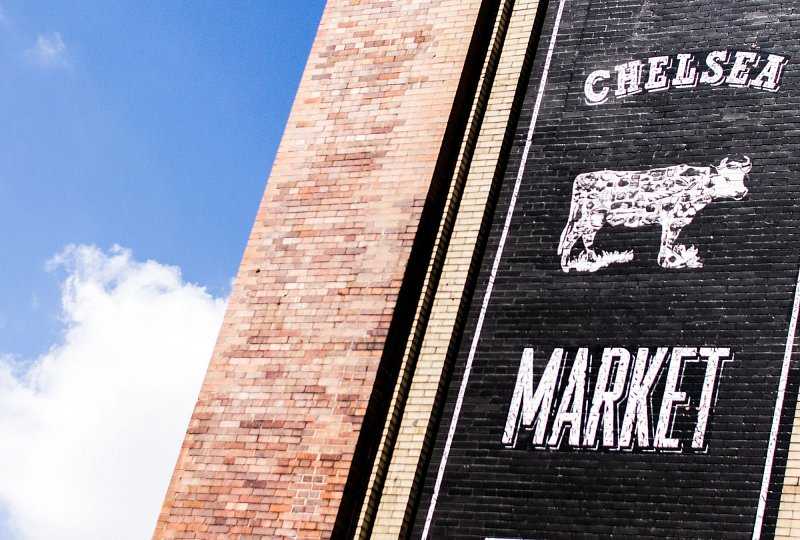 If you wander west on 14th Street in New York City, you'll run into a peculiar building on 9th Avenue that's drawing a crowd from all directions. Go on inside.
Welcome to Chelsea Market, one of New York City's top travel destinations, drawing in some 6 million visitors every year. It's also a popular spot for locals and commuters who live and work in the area.
At the heart of the meatpacking district, Chelsea Market is a multi-level marketplace worth checking out for its unique architecture, food scene, and proximity to the famous High Line park. Like the High Line, Chelsea Market is free and open to the public. Unlike the High Line, it offers free public Wi-Fi and has a plethora of markets and restaurants to entice casual and serious foodies. Here's what you need to know before you visit.
What Was There Before? A Brief History of Chelsea Market
The building that is now Chelsea Market was built in the 1890s. It was a factory owned and operated by the National Biscuit Company — today we call them Nabisco. The company chose the location so that they could make use of the available butcher's lard, a key ingredient in many of their products.
Fun fact: Oreos were invented there in 1912, and the original recipe called for pork fat.
Over time, Nabisco started using the facility less and less, and eventually departed. The building was renovated in the 1990s and the Chelsea Market as we know it today first opened in 1997.
Today, Chelsea Market is owned by Alphabet, the parent company of Google. It also has office and studio space for companies like the Oxygen Network, the Food Network, MLB.com, and NY1 (New York City's local cable station). And it's a historic district, officially recognized as part of the Gansevoort Market Historic District by New York State.
Chelsea Market: A Foodie's Paradise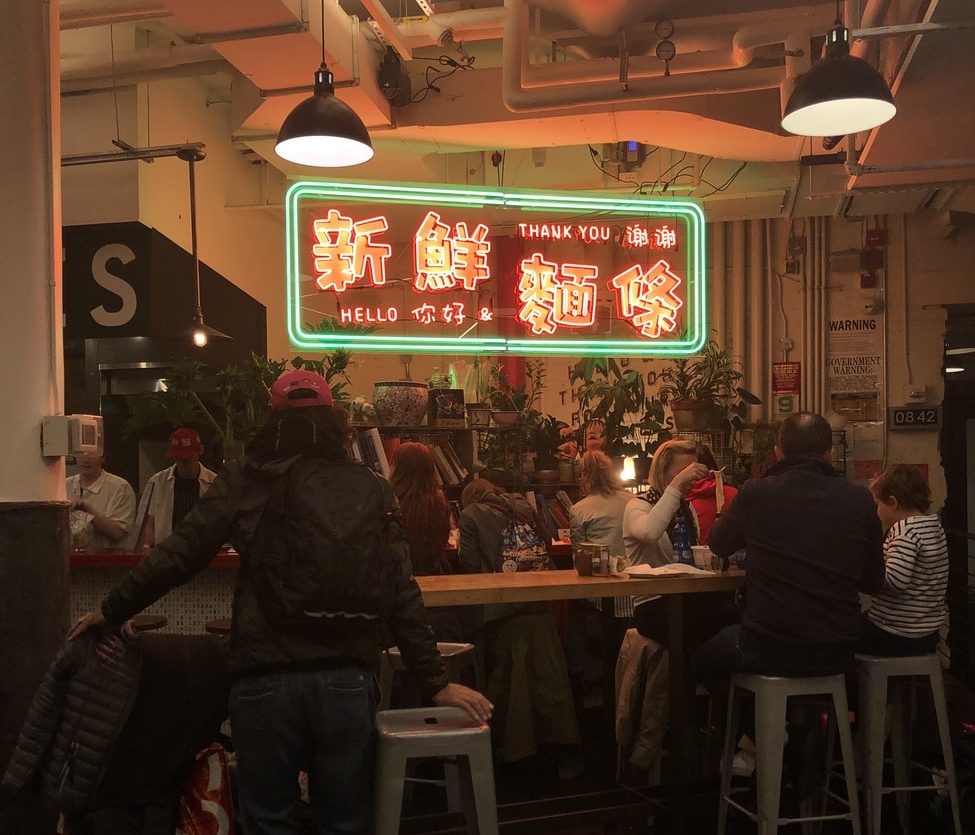 When Chelsea Market first opened, it featured mostly smaller markets like fruit stands and small bagel shops. Now it has grown into one of New York City's most well-known international eateries. One moment, you might smell fresh bread, around the corner smoked meat, and just ahead the sizzle of a busy taco stand, while a milkshake bar calls out orders behind you.
It's best to come with an appetite, especially if you plan to try a little bit of everything. Similar to most of New York City, the shops and restaurants inside can be a bit on the pricey side, but in Chelsea Market the price is a reflection of the uniqueness and quality of the food just as much as the location. This guide will show you some of the better known spots inside, but the best thing to do once you get there is to literally follow your nose.
Dickinson's Farmstand Meats keeps the meatpacking district's tradition of fine meats alive and well. Locals come here for top-quality cuts, and everyone's sure to stop by for a sandwich. If you're feeling adventurous, this is a great place to try something new because Dickison's is a nose-to-tail butcher shop, if you catch the drift.
Rest assured, you probably won't see anything that will spoil your appetite. The front-facing meats are high-quality cuts like what you'd normally see in the grocery store. As you walk past, the smoked meats, rotisserie chickens, and house-made hotdogs are sure to make your mouth water.
Seafood lovers, be sure to stop by Lobster Place, which lives beyond its name with all the variety of fresh seafood it offers. Local shoppers also come here for quality ingredients, but this is also a great spot to enjoy oysters, fresh sushi, and of course, lobster. During peak visiting hours, it can get pretty crowded inside with shoppers and oyster bar patrons all squeezing into the same area, but there's usually enough room to find a seat or comfortably browse the fresh catches. The area is also well air-conditioned to keep its seafood and guests nice and cool.
Downstairs there's more to explore, and pizza isn't the only great Italian food New York City has to offer. Be sure to check out Cappone's Salumeria to try a classic Sicilian sandwich, combining specialty meats, cheeses, and fresh Italian breads.
Very Fresh Noodles lives up to its name, this Chinese restaurant serves hand-pulled and hand-pressed noodles in all sorts of shapes and sizes. If you like spicy, they've got you covered.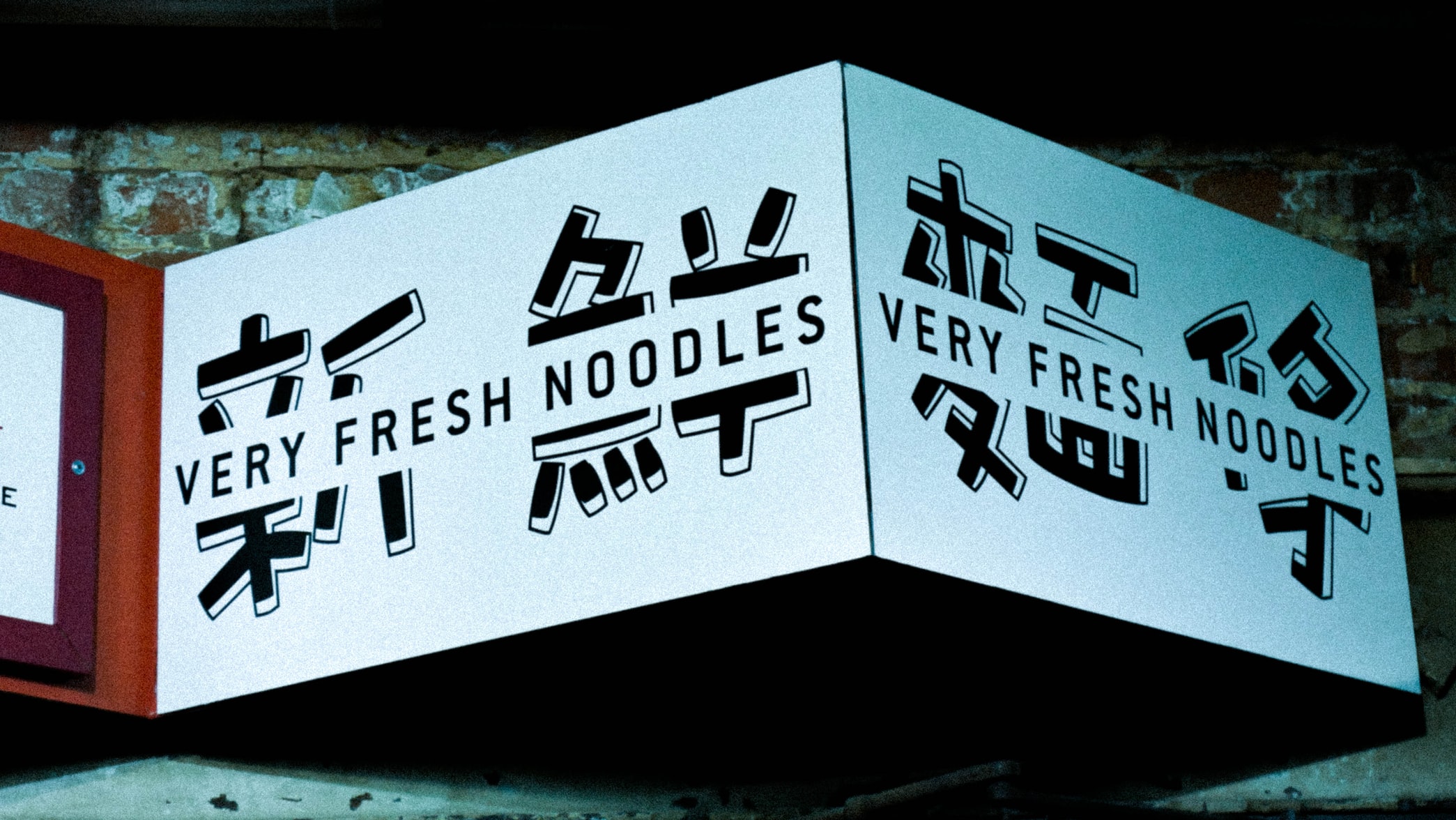 Keep an eye out for the hidden entrance to Los Mariscos, one of the most unique taquerias in New York City. It's meant to make you feel like you're in a Baja California beach town. You can access Los Mariscos from 15th Street, but there's also a hidden entrance from inside Chelsea Market just across from Tacos No 1. When you see the sign that says "yes keep going," you're on your way — an amazing cantina awaits you at the end of the corridor.
Souvenir Shopping at Chelsea Market
Chelsea Market is a great spot for souvenirs. Here are some of my favorites.
Gourmet garnish: Some souvenirs, as you might expect, are edible. Be sure to try out the samples at The Filling Station, which specializes in rare olive oils, vinegars, sea salts, and craft beers. You can buy a growler on the spot or fill up your own, and it's fun to sample the interesting flavors of oils, salts and vinegars. They even have dark chocolate flavored vinegar.
Read up: Once you're too full to think about food, Posman Books offers a wide variety of books and also postcards, souvenirs, and plenty to keep window shoppers engaged. It's also sure to have travel brochures and information should you need it. The staff is known for being friendly and knowledgeable.
Shoe shine time: For something a little different, stop by the Shoe Shine Guild. It's one of the oldest shops in Chelsea Market, operating there since 1996. They specialize in all things leather, so you can stop by and learn how to take good care of your wallet.
Go green: Package Free can supply you with reusable and sustainable products that you can use in and out of the house. Since New York City banned plastic bags in 2020, it might be useful to grab a nice tote bag here.
Be on the lookout for independent designer pop-ups displaying the latest art and fashion. The Chelsea neighborhood is known for both, and up-and-coming designers know where to go to get a good audience. Shops and restaurants come and go, and there's often something new to try.
Check out the Chelsea Market directory to help plan your visit.
Planning Your Visit to Chelsea Market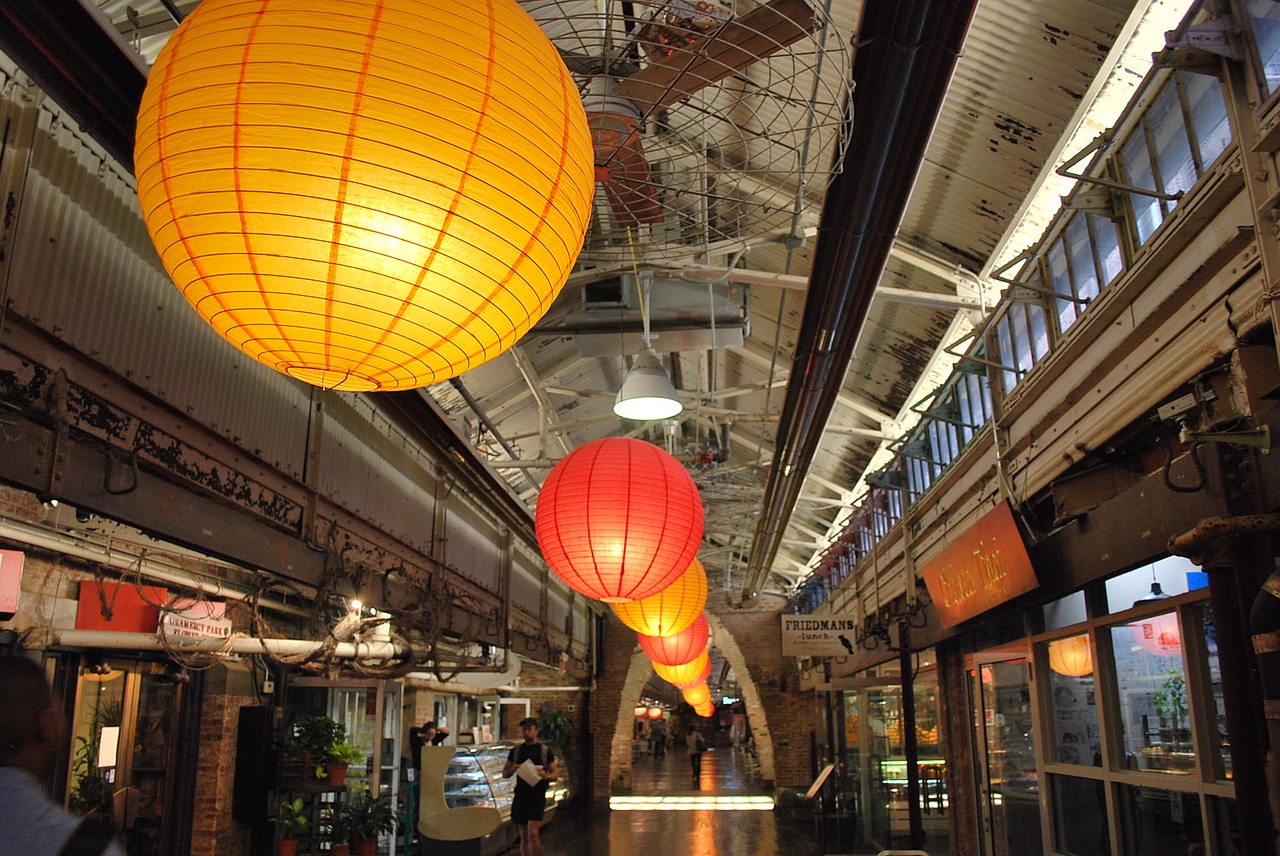 What's the best way to get to Chelsea Market?
Chelsea Market is closest to the A, C, E, and L lines, which easily take you to or from a number of popular destinations in New York City such as Times Square and the 9/11 Memorial. You could also walk from Washington Square Park for a scenic stroll through Greenwich Village.
Are there hotels near Chelsea Market?
Yes, there are many hotels easily within a half mile of Chelsea Market. The prices can vary, but it's a great area to stay in during the summer or fall. The far western side of Manhattan is known for being cold and windy in the winter and early spring.
Chelsea Market: Come Hungry, Eat Hearty
I can only think of one good reason not to visit Chelsea Market — if you've already eaten more than your fill and are tired of walking. It's perfect to come hungry after exploring the nearby High Line or Chelsea neighborhood so you can indulge in its culinary variety and quality. If you're nearing the end of your stay in New York and want a souvenir to take home, Chelsea Market is a great choice.
Luckily, even if you're on a tight budget, you can see and sample so much of Chelsea Market for free. Many visitors like to stop by for a late lunch after exploring the Hudson Yards and High Line. Climbing the Vessel is a sure to work up a good appetite for Chelsea Market.