 In many ways, Zilker Metropolitan Park is the heart of what makes Austin such a fun city. Home to legendary festivals like Eeyore's Birthday, Austin City Limits, and the annual holiday Trail of Lights, this greenspace is the go-to outdoor hangout spot for locals and tourists alike.
As an Austinite, I loved Zilker Park as my go-to for casual weekend outings. From swimming to photographing the flowers, there's truly something for everyone in this urban oasis. Get ready to plan your perfect visit with this insider's guide to everything you need to know about Zilker Park.
What is Zilker Metropolitan Park?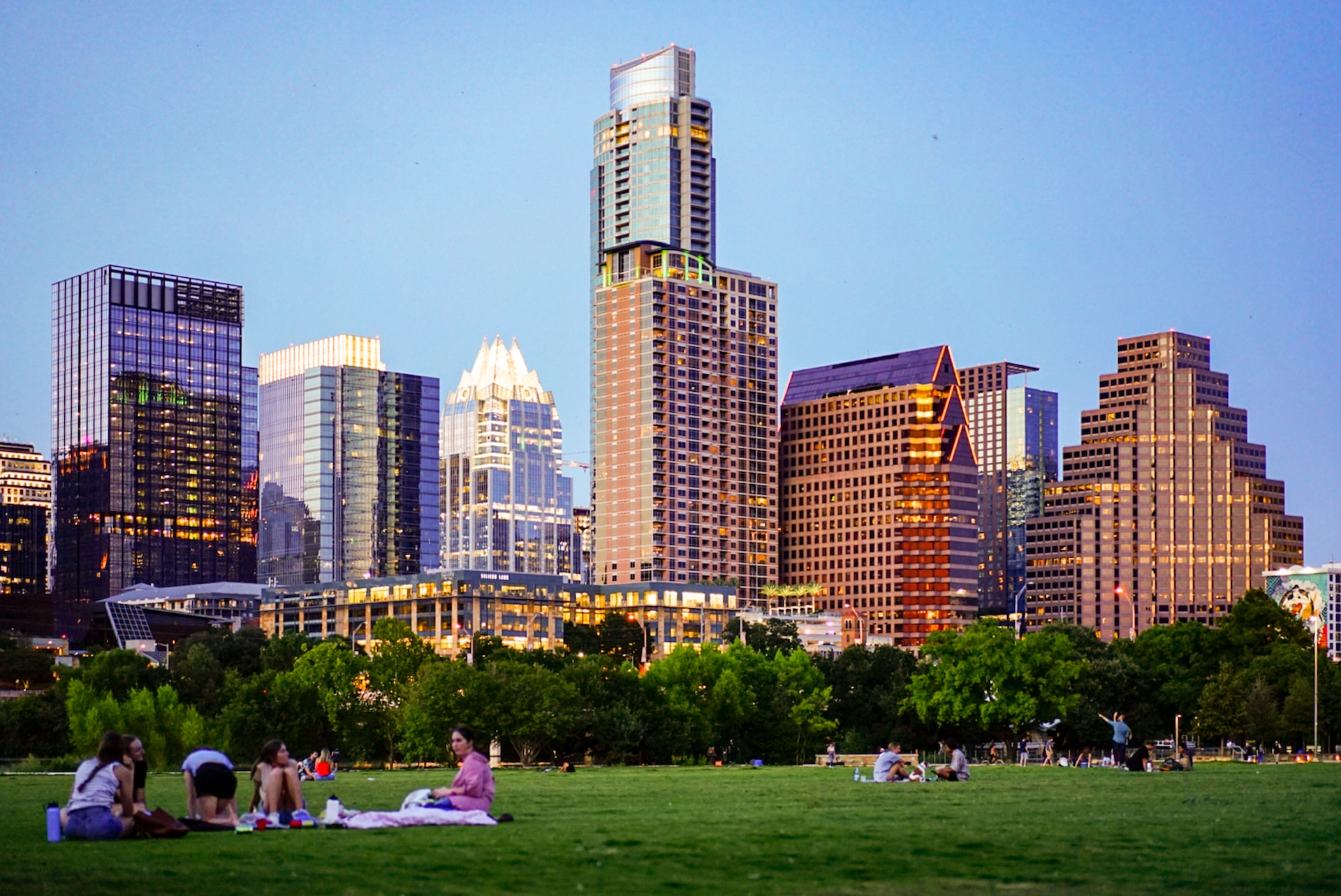 Named after politician and philanthropist Andrew Jackson Zilker, Zilker Park is Austin's biggest and most popular greenspace.
The park serves as a hub for many of Austin's most popular outdoor activities. Locals flock to the park to take a dip in Barton Springs, paddleboard on Ladybird Lake, or simply lounge on one of the many grassy lawns with a guitar and a picnic spread.
Zilker Metropolitan Park covers nearly 350 acres of land right at the heart of the city, making it a perfect outdoor venue for a town that loves making the most of the music scene. Throughout the year, the park is transformed into festival grounds where Austinites come to listen to local and touring bands do their thing.
What to see and do at Zilker Park
So why visit Zilker Park? As any Austin native could tell you, it's simply the place to be on sunny days! The park is conveniently located near downtown Austin, making it the perfect afternoon break from a busy day of touring the city. It's also incredibly versatile, with spaces that appeal to bikers, hikers, swimmers, and pretty much any other kind of outdoor enthusiast.
To top it all off, Zilker Park is home to some of the city's most unique and memorable outdoor experiences. Have a picnic at one of the park's three shelters, explore the Zilker Playground with little ones, or enjoy the park's volleyball facilities or disc golf course. Whatever you do, you're sure to enjoy a laid-back and distinctively homegrown Austin experience.
Most people visit Zilker Park simply to enjoy the fresh air, greenspace, and sunshine, but if you explore a little bit, you might be surprised at the hidden gems waiting to be explored.
Austin Nature & Science Center
In operation since 1960, the Austin Nature & Science Center offers a variety of educational and exploratory programming for both children and adults and is well worth a visit to learn more about the creatures that call Zilker Park home.
Admission is free, and the center is staffed with helpful park rangers who will be excited to share their insight into Zilka's flora and fauna with you. Little ones will be especially excited to get hands on with natural specimens in their unique Naturalist Workshop.
Zilker Botanical Garden
For plant lovers, the Zilker Botanical Garden is a must.
Themed gardens such as the Taniguchi Japanese Garden, Riparian Streambed, and Rose Garden are interspersed with streams, waterfalls and koi-filled ponds for an immersive and delightfully surprising experience that rewards exploration. The Hartman Prehistoric Garden is particularly fun, recreating a Cretaceous habitat using plants from the time of the dinosaurs.
Local tip: The Zilker Botanical Garden's Music in the Garden series is the perfect way to spend a warm Texas evening. Pack a picnic and enjoy the scenery as you listen to up-and-coming artists.
Zilker Hillside Theater
You can also stop by the Zilker Hillside Theater for one of their frequent concerts, with genres ranging from rock to jazz to country and beyond.
Also home to the Zilker Summer Musical and Shakespeare in the Park, the Hillside Theater is the ideal spot to enjoy Austin's famous live music scene while savoring the great outdoors.
Zilker Park's playground
Those with little ones should head straight to the Zilker Metropolitan Park Playground, where they can get their energy out on several different kinds of play structures, ride the Zilker Zephyr miniature railroad, and enjoy a snack from one of the nearby food carts.
How to visit Zilker Park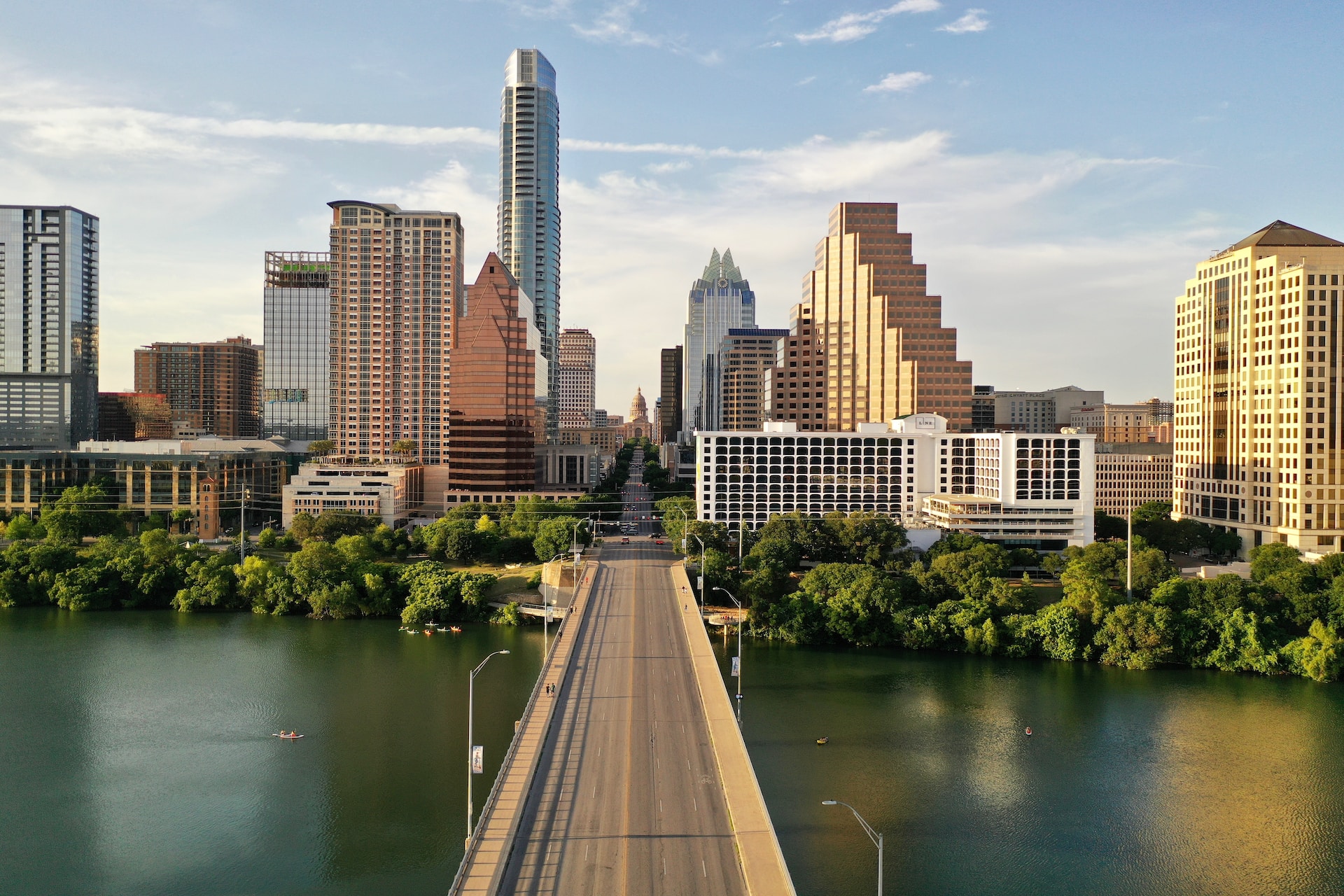 Visiting Zilker Park couldn't be easier. The park is easily accessible by car, with plenty of parking available. Most of the time parking in the park is free, but during popular visiting times, such as weekends and holidays from 8 a.m. to 10 p.m., you'll have to pay $7 to secure a spot.
If you're using public transport to get around, you can ride the #30 bus, which travels through the heart of the park, making several stops along Barton Springs Road.
Alternatively, on summer weekends, May 27 to September 4, from 10 a.m. to 6 p.m., the city operates a free shuttle service from the One Texas Center parking garage. The shuttle will drop you off at the Zilker Playground/Barton Springs Spillway, a two-minute walk to Barton Springs Pool.
Insider tips for visiting Zilker Park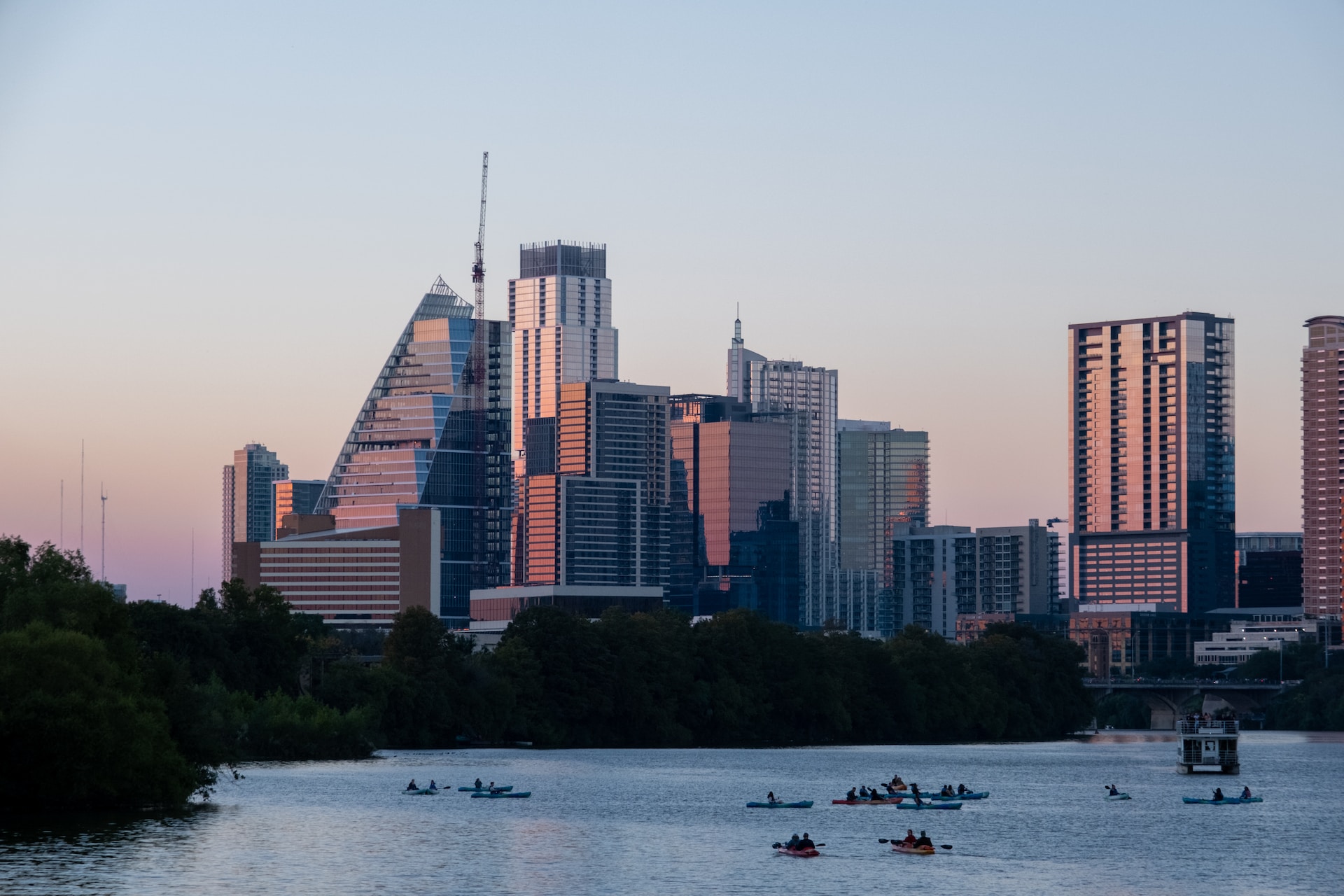 While it gets the most foot traffic during the spring and summer, Zilker Park is well worth a visit all year round. Locals ring in the holiday season with the glittering Austin Trail of Lights and enjoy the changing colors of the trees at Zilker Botanical Garden in autumn.
As I mentioned above, Zilker is a good place to picnic, so you'll need to know the best places to stock up. Locals know to always bring a blanket and basket filled with treats. You can swing by the flagship Whole Foods or hit up one of East Austin's many gourmet markets:
I'm a big fan of Antonelli's Cheese Shop, a convenient stop on my way downtown. Ask them to curate a spread of cheeses for a Zilker picnic — they've never let me down! Bonus points if you stop off at Quack's bakery next door for one of their legendary chocolate cupcakes. Both of these stores are about a 15-minute drive from the park. If you're taking public transit, catch the #7 bus to the #30 and then ride it straight to Zilker!
Enjoy your visit to Austin's favorite park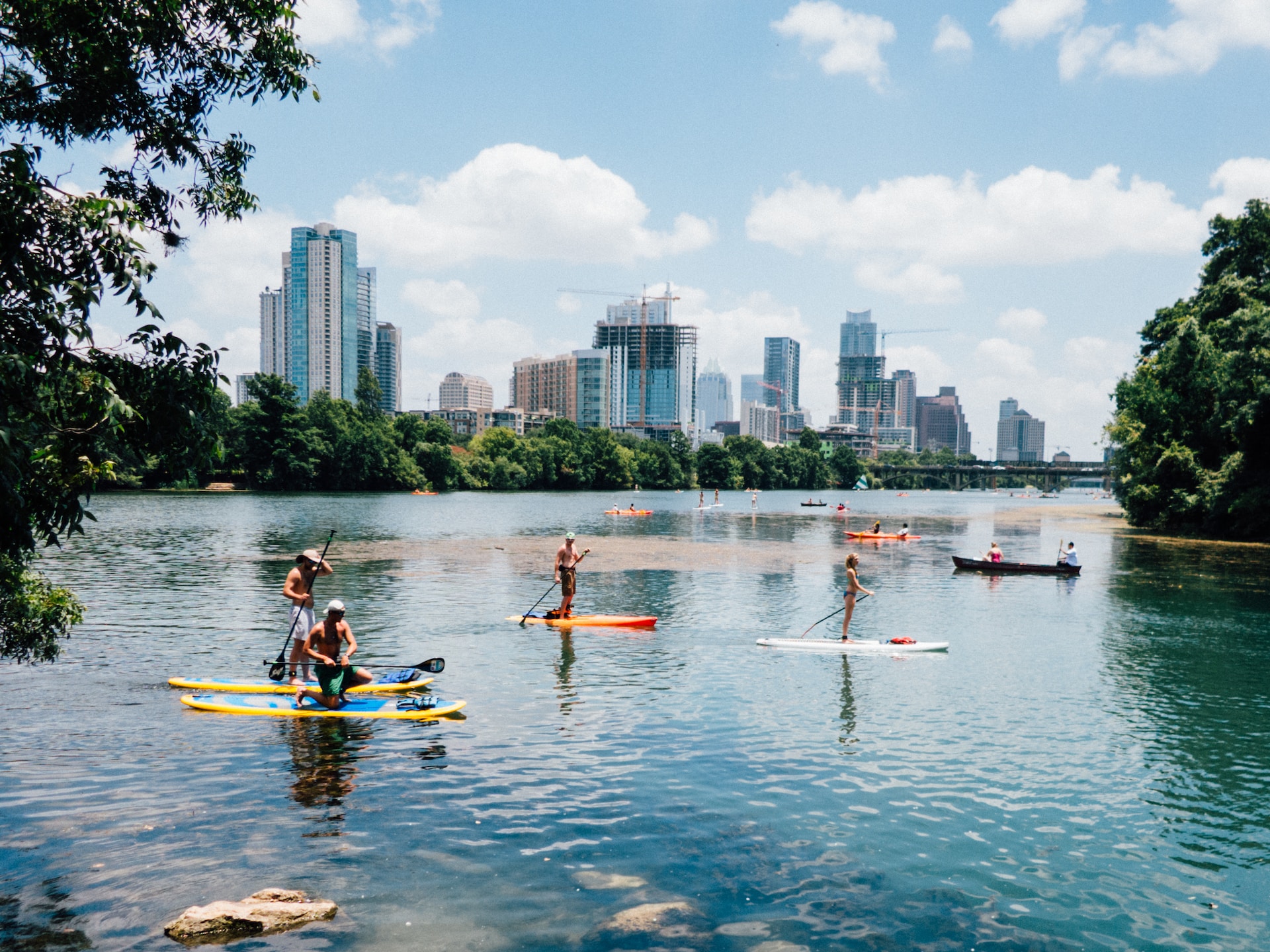 I hope you enjoyed this guide to making the most of your time at Zilker Metropolitan Park! Exploring Zilker Park is a classic Austin experience. After you do, you'll understand a little of what makes Austin so special.
Worked up an appetite after all that time outside? It might be time for a food tour of East Austin.