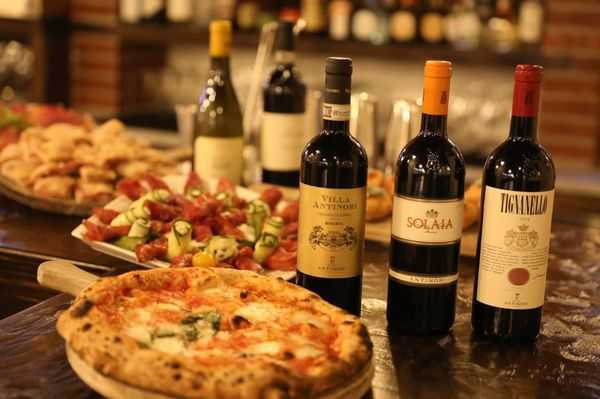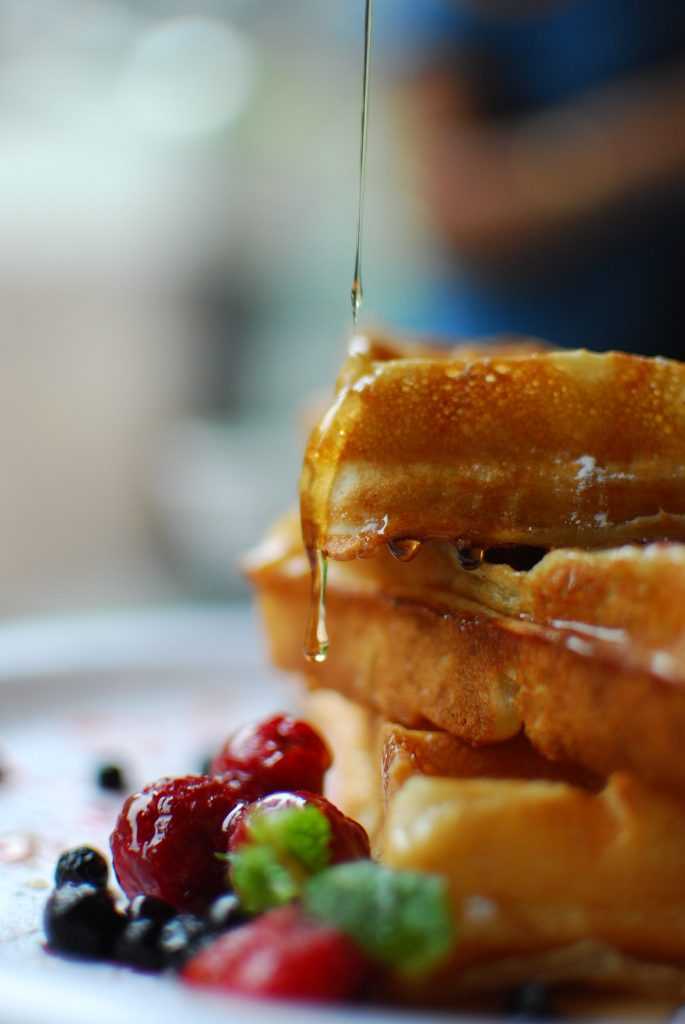 The Country Cafe
Located on 60 Wall Street. They're a counter-serve spot offering breakfast, wraps, baked goods, kebabs, sandwiches and vegetarian selections. They have a large salad bar with unlimited toppings. All ingredients are fresh and they proudly advertise that there are no preservatives or MSG in their food.
Open: Monday – Friday: 7 AM – 7 PM
Saturday: 9 AM to 5 PM.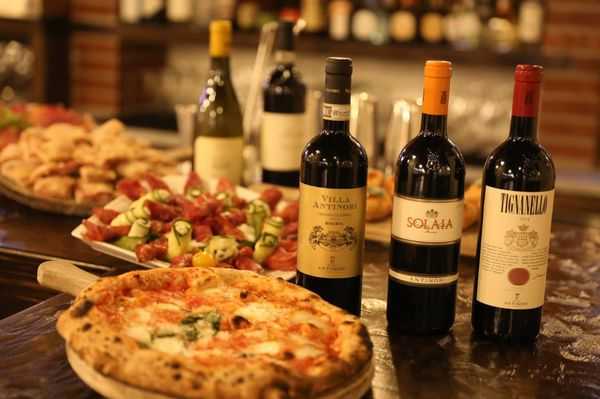 Keste Wall Street
Located on 77 Fulton Street. Keste offers 50 traditional and creative neapolitan wood-fire pies, salads and even pizza making-classes.Their mozzarella is homemade and they also have an assortment of gluten free pizzas as well as vegan and vegetarian options.
Open: Monday – Thursday: 11 AM – 3:30 PM, 4:30 PM – 9 PM
Friday and Saturday: 11 AM to 9:45 PM
Sunday: 11 AM – 9 PM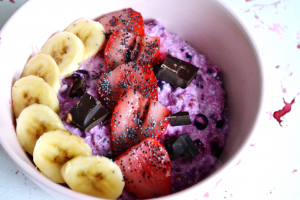 Westville Wall Street
Located on 110 Wall Street. A great spot to stop for Traditional American style breakfast. They also have Brunch, Lunch and Dinner options. One thing you have to try is their vegan hotdogs.
Open: Monday – Friday: 9 AM -10 PM
Saturday and Sunday: 10 AM – 10 PM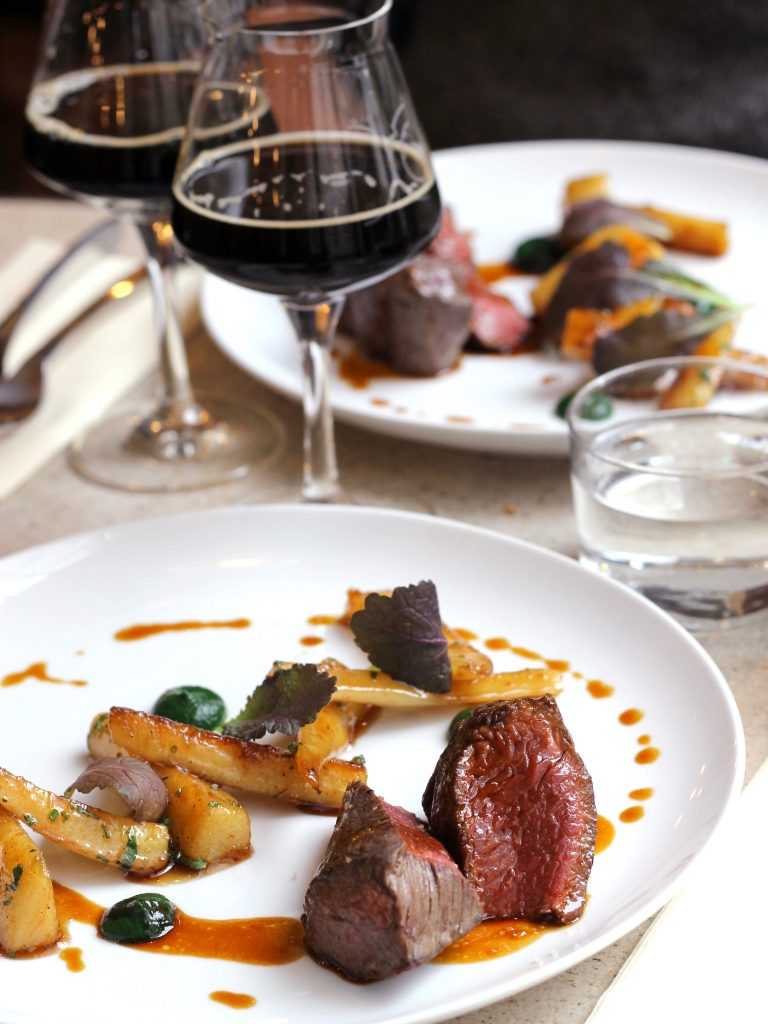 Harry's NYC
Located on 1 Hanover Square. This historical India House serves steaks, has a wine cellar and an adjoining cafe. Prepare to spend a good amount of money here as they are more of an upscale restaurant.
Open: Monday – Friday: 11:30 AM – 1 AM
Saturday: 11 AM- 1 PM
Sunday: 11 AM – 4 PM
Stone Street
Originally paved in 1658 as the first street with cobblestone, Stone Street is known as one of the best dining destinations in Downtown Manhattan and the whole vibe feels very European and helps you forget that you are on a Manhattan island, better known for noisy traffic and countless skyscrapers. Below are all the restaurants on Stone Street starting from the East to the West.
Financier Patisserie
First opened in 2002, this restaurant was named for both it's Wall Street Clientele and the classic French almond cake that's baked to resemble a bar of gold. Their pastries are baked fresh daily and their coffee is roasted in Brooklyn, packaged while the beans are still warm and shipped all within 24 hours for maximum freshness and flavor.
Open: Monday – Friday: 6:30 AM – 6:30 PM
Saturday & Sunday 8:30 AM – 5 PM
Ulysses'
The first pub on Stone Street which was inspired by Homer's odyssey and James Joyce's Ulysses. Ulysses Folk House gave birth to a life of ales, whiskey and cocktails the street had never seen before. The Irishman and Greek native who conjured the idea of this party going restaurant opened the street up to festivals and parties to go on forever. The restaurant prides itself in keeping alive the dream that the two men had 17 years ago.
Open: Monday – Sunday: 11 AM – 10 PM
Undergod
Founded in the basement of what was originally the Growler, Underdog got a name for making world class cocktails in a relaxed neighborhood setting, and having an all vinyl music playlist. In 2018 Underdog has expanded to the entire first floor and spilled outdoors on to the cobble street itself.
Open: Monday – Tuesday: 4 PM – 2 AM
Wednesday: 11:30 AM – 2 AM
Thursday – Saturday: 11:30 AM – 4 AM
Sunday: 11:30 AM – 12 AM
Vintry Wine & Whiskey
This soft lit, intimate bar has all of their wine handpicked by the Vintry Team and carries their seal of approval. They also have a reserved wine list that is available upon request. This reserved list has 450 bottles of wine on it ranging from $250 to $23,500. They also have a signature drink called "Strawberry Fields" in honor of John Lennon for $12. Make sure to check out their small plates of food that are inspired by a heavy Spanish, Italian, and French influence.
Open: Tuesday – Saturday: 4 PM – 1 AM
Sunday – Monday: 4 PM – 12 AM
Adrienne's Pizzabar
Ever since they opened in 2004 they have been a favorite spot for both locals and visitors. They serve classic round pies, old fashioned square pizzas which is baked in their beautiful brick ovens, pastas, salads and other classic Italian dishes. Make sure you enjoy a glass of wine or beer with your meal!
Open: Sunday – Wednesday: 11:30 AM – 10 PM
Thursday – Saturday: 11:30 AM – 11 PM
Stone Street Tavern
In 1835 this store was originally a dried goods store but was destroyed in the Great Fire. There are beams that remain charred till this day and you're able to see them over the bar area. This is a very charming alternative to the more high-end steak houses traditionally found in the Wall Street area. Make sure to try their richly satisfying comfort food, like craft beer battered fish and chips and the indulgent lobster mac-and-cheese.
Open: Tuesday – Wednesday: 11 AM – 1 AM
Thursday – Saturday: 11 AM – 2 AM
Sunday – Monday: 11 AM – 12 AM
Route 66
Their Chef Billy Kooper has a menu that features a unique twist on beloved BBQ and American recipes with a strong emphasis on hand-selected locally sourced ingredients. Their All-American Whiskey list is comprised of highly acclaimed Bourbons, Ryes and Whiskeys while on tap is a strictly 100% American craft beer selection. They feature happy hours and bottomless brunch. The restaurant is decked out in reclaimed barn wood and decorated with hand-painted murals offering a rustic vibe with old fashioned Southern Hospitality.
Open: Monday – Sunday: 11 AM – 10 PM
The Cauldron
Leave the regular world behind, pick up a working magic wand, and prepare to become a kid again. The Cauldron, a fantasy-inspired pub where magic comes to life with science, technology, and design. Make your own magical cocktail drinks in beakers and while you wear you magic robe. Be sure you have at least two hours to spend here and make reservations to try out their potion mixing classes.
Open: Sunday – Wednesday: 11 AM – 11 PM
Thursday: 11 AM – 12 AM
Friday – Saturday: 11 AM – 2 AM
The Dubliner
This Irish restaurant is a replica of an authentic Irish pub where they serve classic Irish fare as well as a variety of favorites, sure to suit everyone's tastes. Don't miss out on what is considered to be the best Irish Pub in town.
Open: Monday – Wednesday: 11 AM – 1 AM
Thursday – Friday: 11 AM – 3 AM
Saturday: 11 AM – 1 AM
Sunday: 11 AM – 12 AM
Stone Street too full?
Below are restaurants that are near stone street.
Fraunces Tavern
The building was purchased in 1762 by Samuel Fraunces and opened as the Queen's Head Tavern. Between then and now it was operated as many different store fronts such as a dry goods store, a department of foreign affairs, a boarding house and so much more. There was once a meeting that was held there that Alexander Hamilton and Aaron Burr attended. On December 4th, 1907 Fraunces Tavern Museum & Tavern were opened. So dine and drink like a Queen (or King) and enjoy their history.
Open: Sunday – Monday: 11 AM – 2 AM
Leo's Bagels
The owner and founder Adam Pomerantz noticed one day that he was one of the few businesses open on the weekend for the more local crowd. And also he was shocked at how hard it was to find a real New York bagel like a bagel and lox with a slice of cream cheese. So he decided to create Leo's Bagels, named after his late uncle, where you can find what they are best known for, traditional, hand-rolled NYC bagels.
Open: Monday – Friday: 6 AM – 5 Pm
Saturday – Sunday: 7 AM – 5 PM