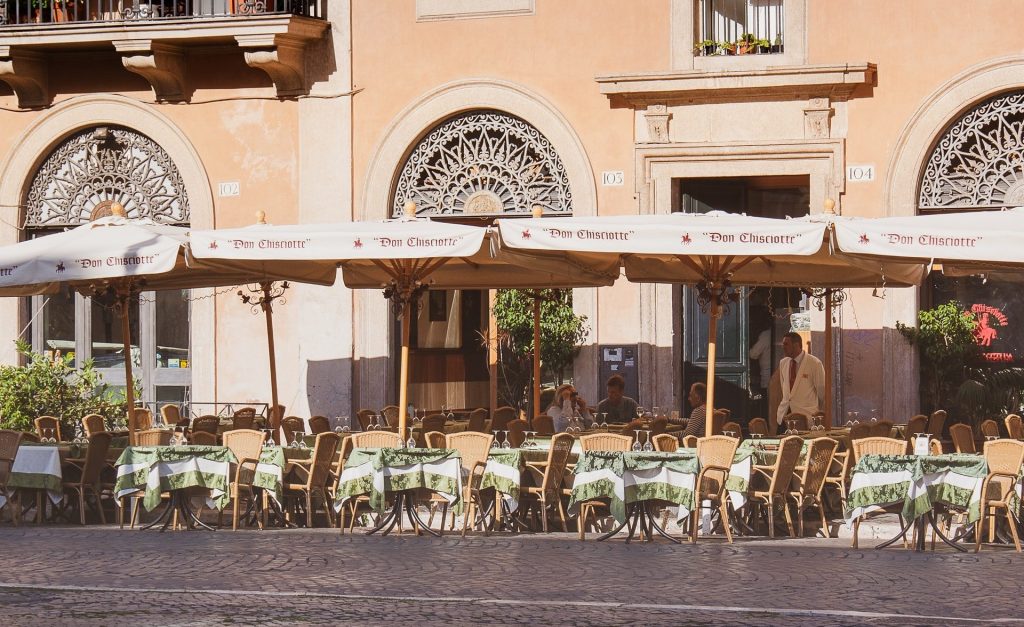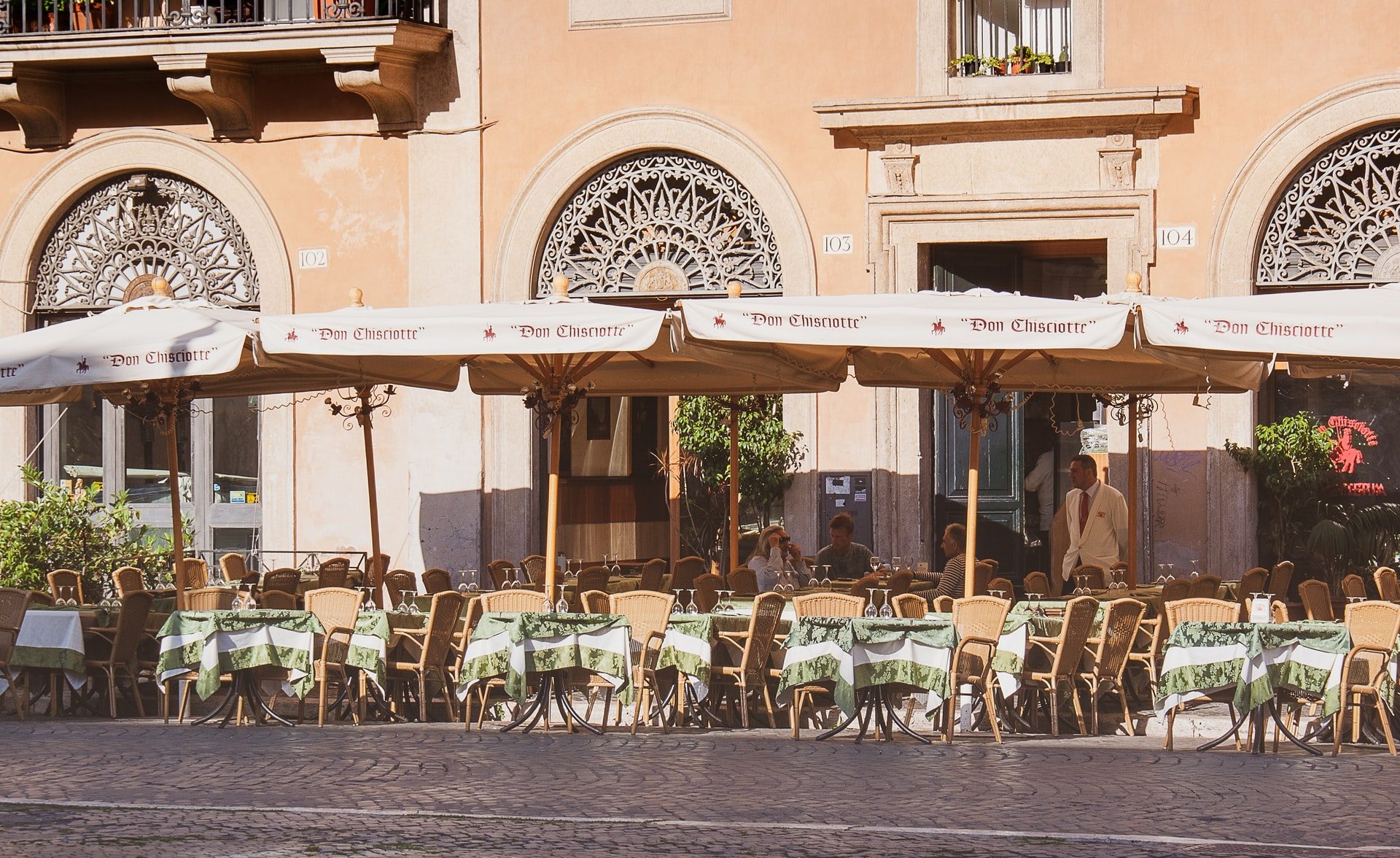 No trip to Rome is complete without a visit to the Colosseum. It's arguably the Eternal City's most recognizable monument.
It can be hard to wrap your head around the fact that this stunning piece of architecture was built almost 2,000 years ago. Construction began in the year 72 A.D. when Rome was ruled by the emperor Vespasian. The triple storied amphitheater was used to host gladiatorial combats, wild animal fights, and mock naval battles and held over 50,000 spectators.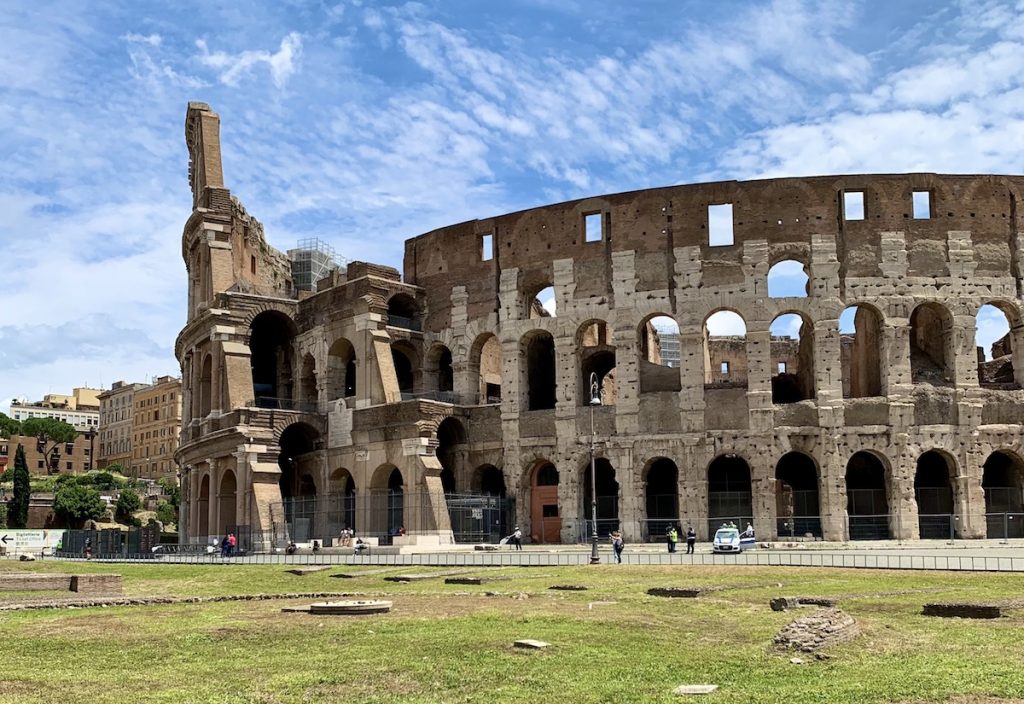 Fun fact: Ancient Romans didn't call the monument the Colosseum. It was known as the Flavian Amphitheater in tribute to the trio of Flavian dynasty emperors that reigned over the course of its construction. 
Eating at the Colosseum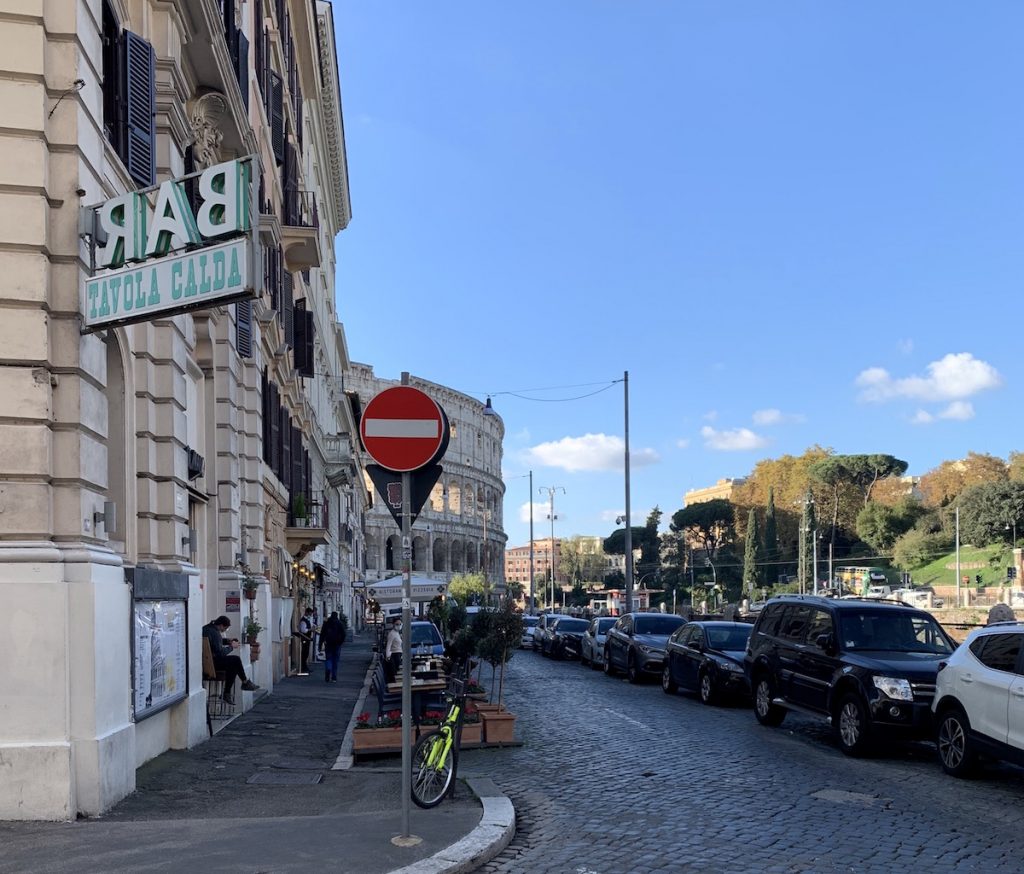 Another important thing to know about the Colosseum is you will not find a concession stand inside. You can't purchase anything to eat or drink inside the Colosseum, the Palatine Hill, or the Imperial Forums. There are a lot of places nearby, but most of them aren't great. To help you plan ahead and not have a mediocre meal, we've created this guide of our favorite places to eat near the Colosseum.
There are two neighborhoods on either side of the Colosseum:
Monti, known in ancient Rome as the Suburra
Celio, located on one of Rome's famous seven hills
Both of these neighborhoods have something for every time of day and appetite.
Enjoy breakfast pastries and coffee with a view at La Licata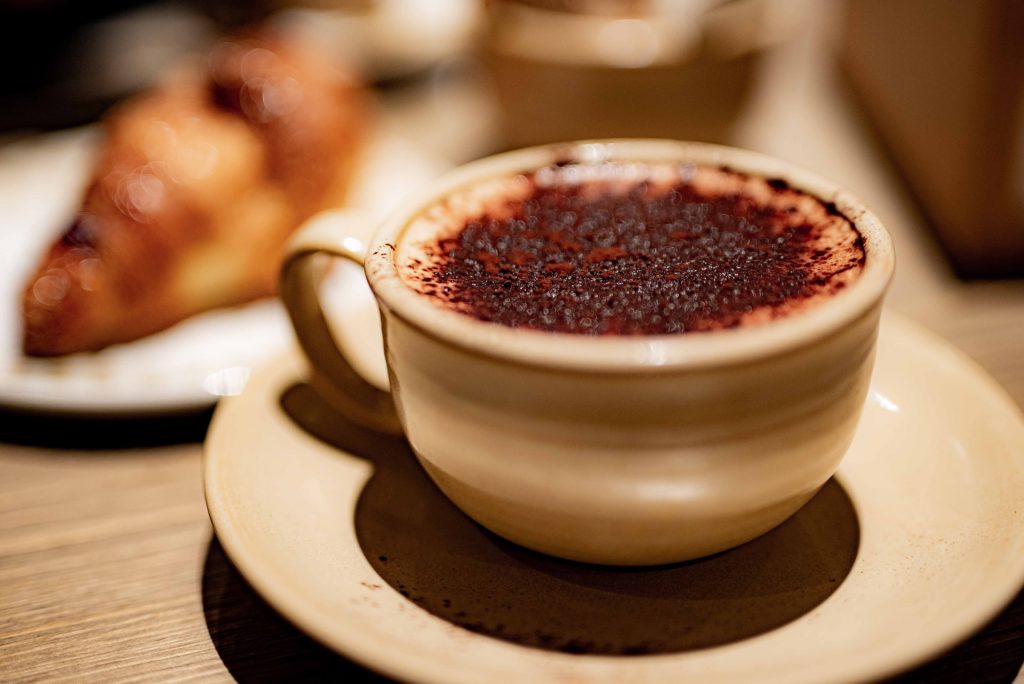 Start your day in Rome with a view of the Colosseum at this popular neighborhood bar. They open before the sun is up, and there's always an extensive morning pastry selection.
The "cornetto" slathered with pistachio cream is worth waking up for. If you need a heartier breakfast, La Licata makes eggs and pancakes, too. At lunchtime, there are ready-made salads and sandwiches. Stop by in the late afternoon for a glass of wine or a spritz.
Local tip: You can buy tickets for the bus, concerts, and sports events here.
Try fast food Roman-style at Al 42 Street Chef Gourmet
Restaurant quality at fast-food speed is the magical combination that Al 42 Street Chef Gourmet has mastered.
No frozen or made-ahead meals here — everything is cooked to order. The amatriciana and carbonara are some of the city's best plates of pasta and they have small bottles of wine if you just want a single glass.
Sample the creative gelato flavors at Fatamorgana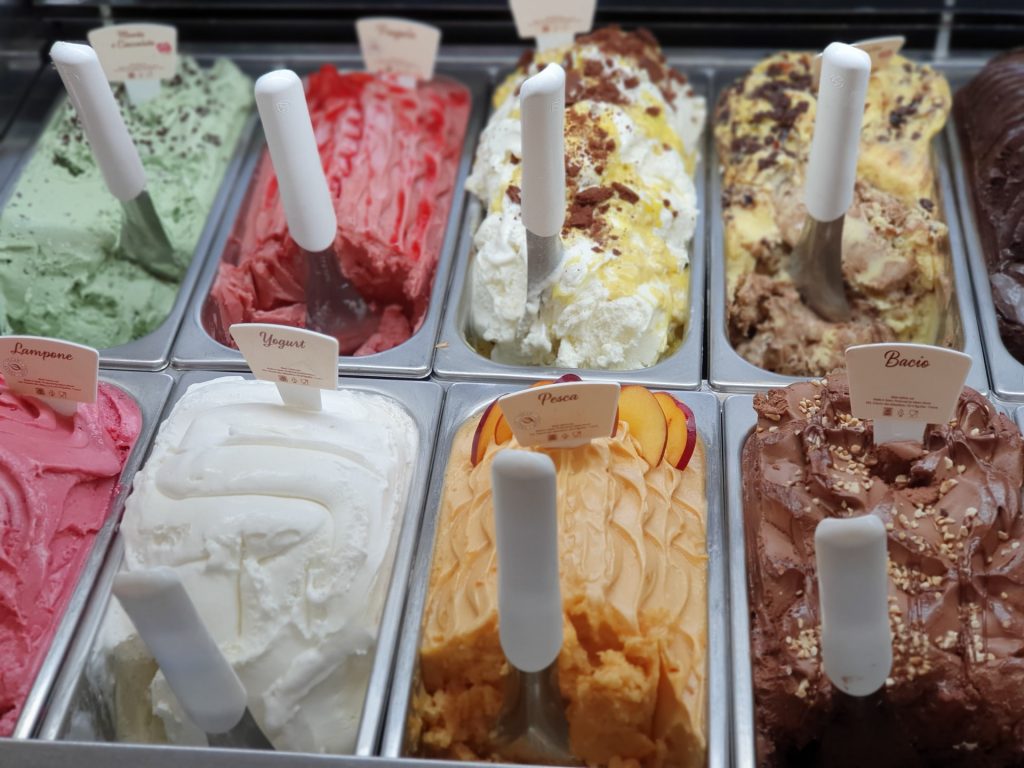 The names of the flavors at Fatamorgana are as romantic and descriptive as their gelato. Here are two I love:
Bianca Neve (Snow White) is a mixture of vanilla, raspberries, and apple.
Kiss from a Prince (Bacio del Principe), is a chocolate hazelnut cream and whole roasted hazelnuts.
There are also vegetarian, vegan, and gluten-free options here.
Taste Rome's only raw, dairy-free gelato
Everything at the elegant shop Grezzo is raw, lactose-free, and vegan, from their smoothies to their pastries and even their gelato. The gelato is creamy and the flavors are pure, made with just a few ingredients like single estate chocolate, organic nuts, and fresh fruits.
Indulge with truffled "cacio e pepe" at La Taverna dei Fori Imperiali
The family-run restaurant of La Taverna dei Fori Imperiali is a favorite for both visiting movie stars and neighborhood locals. The location is perfect for lunch before or after touring the ancient sites.
Local tip: Make sure you ask what the daily fish specials are, and trust your waiter's wine advice.
Have pizza for lunch at Alle Carrette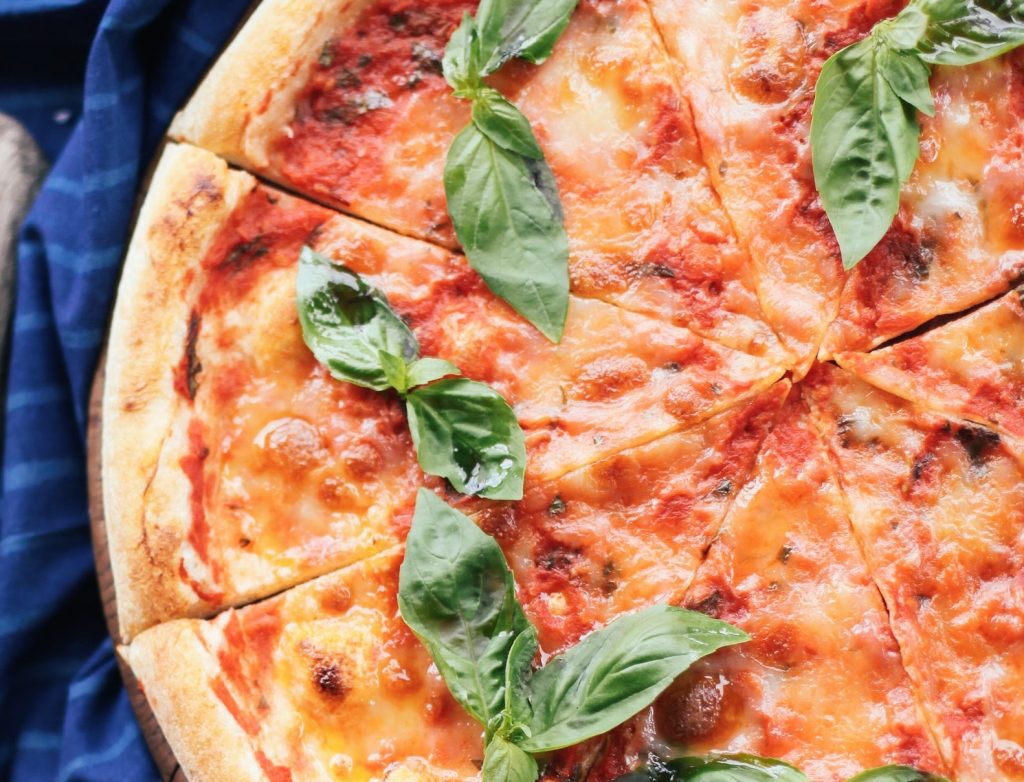 Alle Carrette is one of the few places where you can have a wood-fired pizza at lunchtime. Order something deep-fried. I love the mozzarella-stuffed zucchini flowers, and a cold draft beer while I wait for a thin-crust Roman-style pizza.
There are pages of pizza choices with and without tomato sauce, but a standout is the pizza carbonara.
Stop by Pizza Madonna dei Monti for a quick snack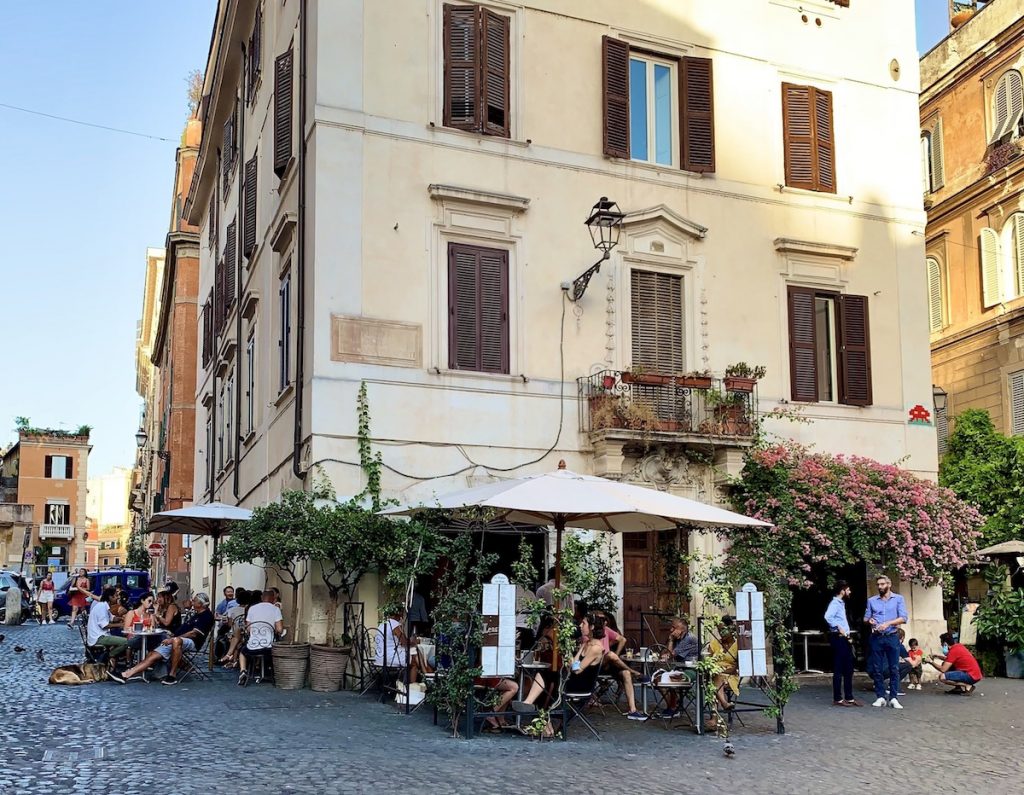 "Pizza a taglio" is a Roman specialty that is made to eat on the run. To order, all you have to do is point to your choice and show how big a piece you desire.
To level up on your Roman experience go to Pizza Madonna dei Monti, try pizza mortadella which is a slice of "pizza bianca" that is split and then stuffed with thin slices of mortadella.
Drink wine at Fafiuche
The father-and-son team who run this wine bar are experts on wines from Piemonte, a mountain region in the north of Italy.
Start at the blackboard where there's an extensive and interesting list of wines by the glass or — even easier — just ask for a recommendation. The buffet has enough hot and cold options that you can call it dinner. Before you leave, browse the shelves and shop for gourmet gifts like chocolates, jams, and sauces.
Fill up from breakfast to cocktails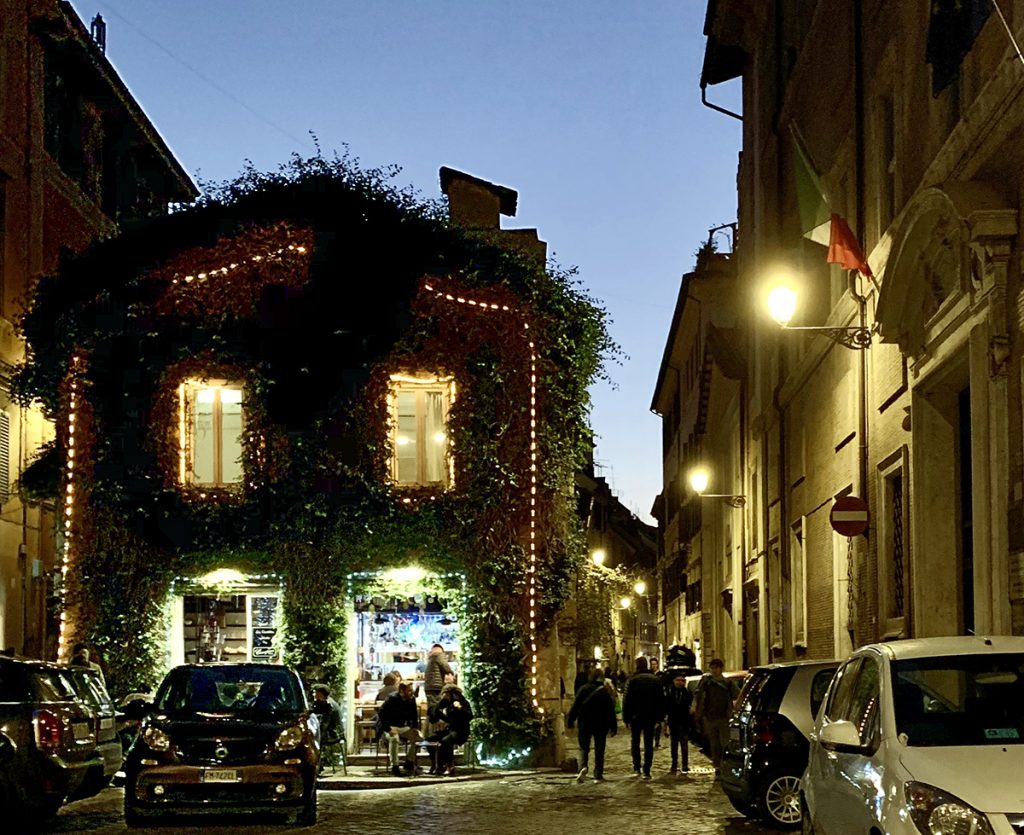 Caffè Propaganda is there for you at just about any time of day. This large and modern space has a mix of both traditional and non-Italian fare.
You can find dishes like pancakes and yogurt parfaits in the morning and a good burger later in the day. Don't worry though, there is plenty of pasta, too. In the evening, stop by the stylish cocktail bar.
Join the crowd at Li Rioni
This very popular place has the cliche checked tablecloths and is in view of the Colosseum, but Li Rioni is busy and chaotic for a reason.
The menu here has a lot of choices, but I recommend ordering the thin and crispy Roman-style pizza. Don't miss out on starters like "suppli" (deep-fried, breaded rice with cheese) and the meat-stuffed Olive Ascolane.
Explore the local cuisine
I Clementinin serves simple Roman food. Expect "cacio e pepe," carbonara, and "l'abbacchio a scottadito" (grilled lamb chops) at fair prices.
Don't forget that vegetables are listed in a separate menu category ("contorni.) The desserts here are also all homemade.
Dine on Km Zero and seasonal fare
Book one of the sidewalk tables at this trattoria that is only two streets away from the Colosseum. Il Bocconcino serves traditional Roman dishes and follows the Roman calendar of gnocchi on Thursdays and fish on Tuesdays and Fridays so make sure to ask about the daily specials.
Grab a cold beer on a hot day
Head to BrewDog after touring the ancient sites to quench your thirst. This Roman outpost of a Scottish brewery has a large selection of craft beers on tap. There are bar snacks and good WiFi to fuel both you and your social media feed.
Great places to eat near the Colosseum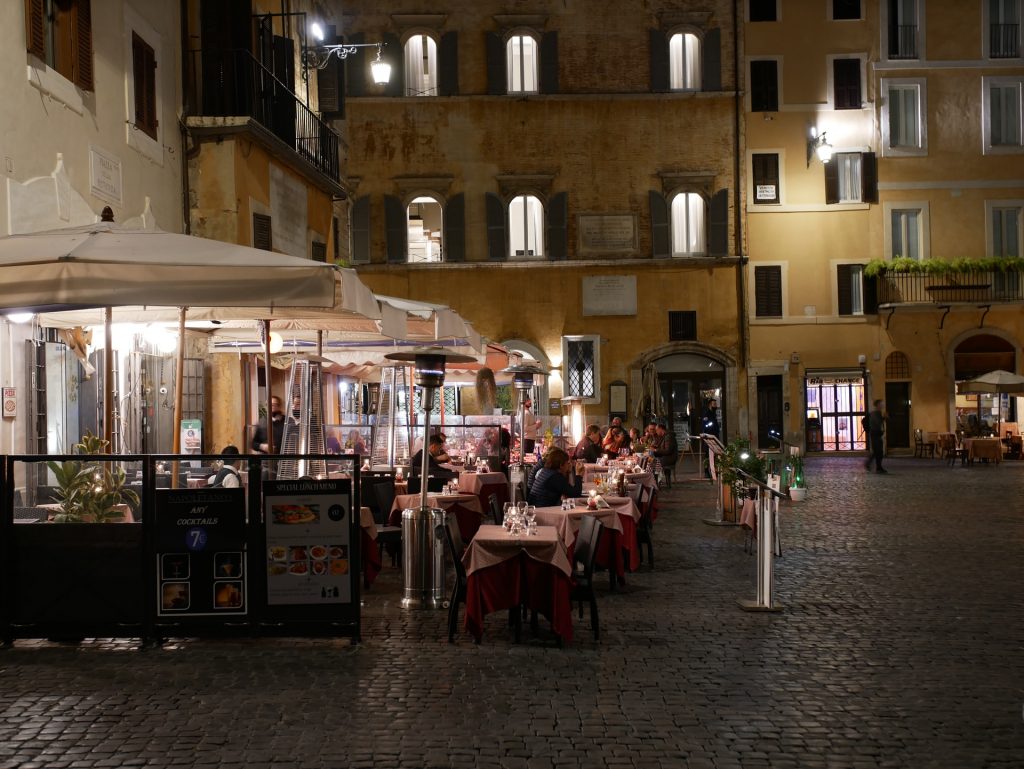 As you can see, there are plenty of great places to eat near the Colosseum. Rome's cuisine — from your morning cappuccino at the bar to a pre-dinner spritz to a late-night gelato stop — is as much a part of the culture as the city's most famous museums and monuments.
My best insider advice is to make sure that you plan your meals and snacks as carefully as your activities. After all, it's part of the Roman experience.