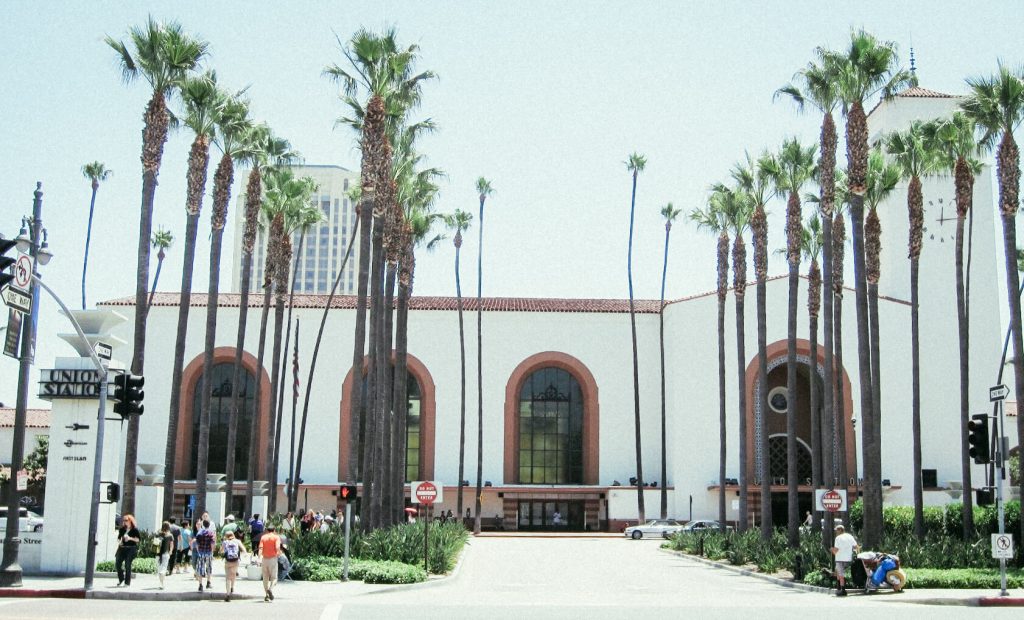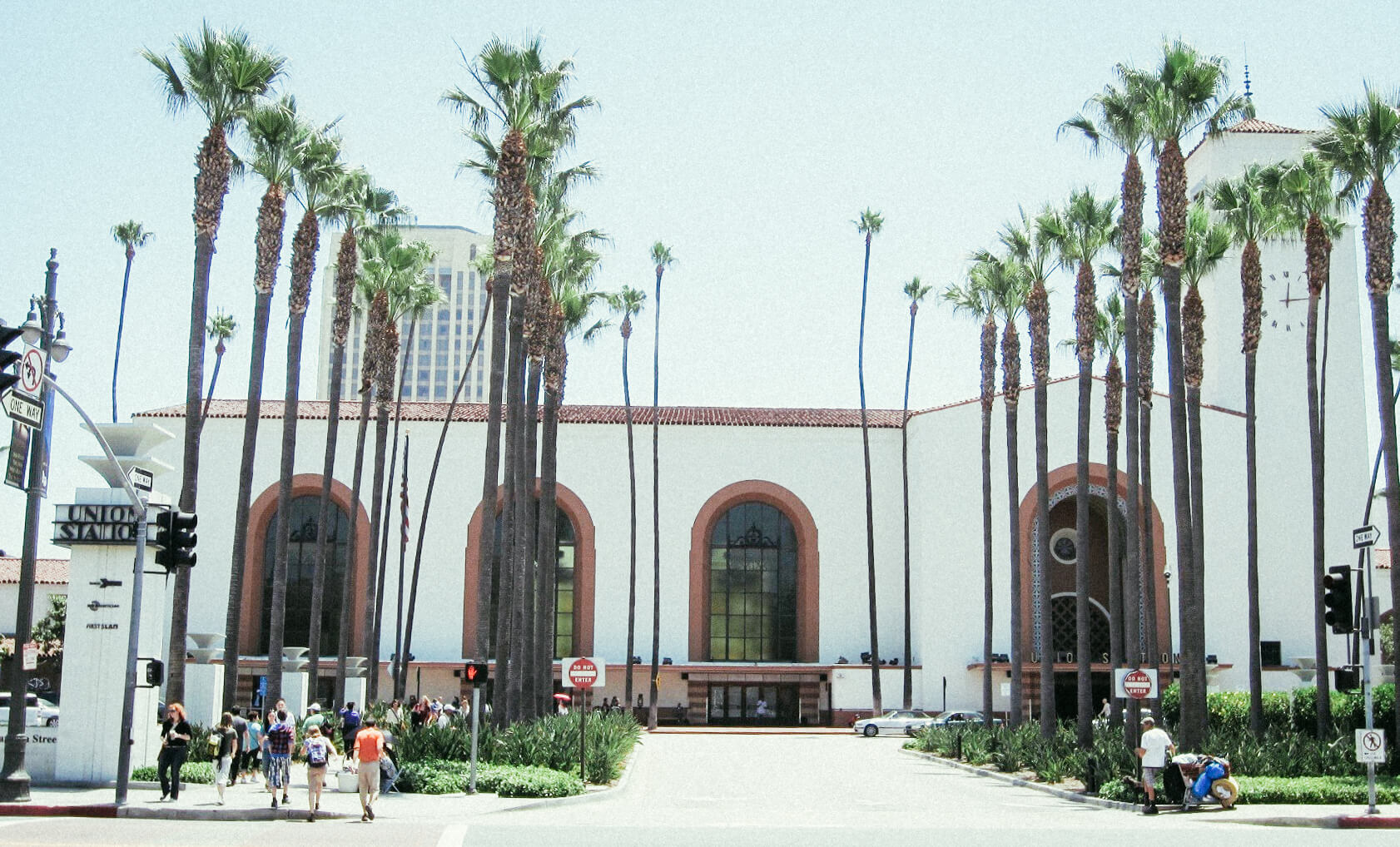 A visit to Los Angeles may not conjure images of trains or buses, so it might surprise you that LA's Union Station is the largest railroad passenger terminal in the West, often called "the last of the great train stations."
Why should a tourist care? Well, it's earned that nickname in part due to its drop-dead gorgeous architecture. If you're an architecture buff — or just like a good Instagram photo — a visit to LA's Union Station should be near the top of your list. And if you find yourself coming in or out of Los Angeles via this transportation hub, go ahead and add some extra time to take a walk through the original building while you're there.
What Makes Union Station Worth Visiting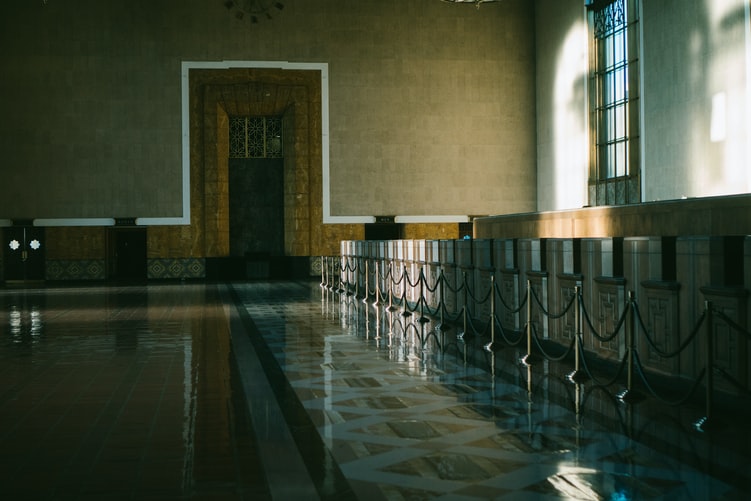 Like so many places, it all goes back to the history.
Built in 1939 by father and son architecture duo John and Donald Parkison, LA's Union Station cost $11 million to build — a staggering amount of money at the time, but that means it was done well. It served as the city's transportation hub until the 1950s when LA became car-crazy and the romance of train travel was replaced by the convenience of the automobile.
But the station is so architecturally unique and historically significant that in 1980 it was added to the National Register of Historic Places.
Here's what you don't want to miss.
Union Station Architecture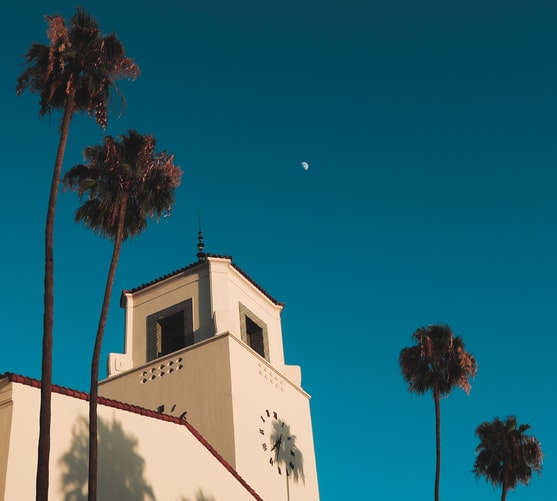 The building is an unusual blend of Spanish Mission and Art Deco. This rare combination came to be known as Mission Moderne. You'll see elements of this blending of styles in the station's 40-foot windows, Art Deco chandeliers, hand-painted ceiling tiles, marble floors, and enormous walnut wood beams. Sound fancy? It is.
Save some time to tour the exterior, too. On the outside, the station's 100-foot clock tower is its crowning feature, a perfect photo opp.
In short, Union Station is an unusual and beautiful place. The first time I walked through, I remember being shocked at how pretty it was and how well preserved. The original part of the station really does feel like you're walking back in time.
And perhaps the coolest thing is that it's not the kind of place most people think of for their tour of LA. So while you'll definitely visit the Hollywood sign, the beaches of Santa Monica and Venice, and maybe even hike the Hollywood Hills, remember this awe-inspiring (and free) hidden gem is worth visiting, too.
Inspiration for Your Stomach, Too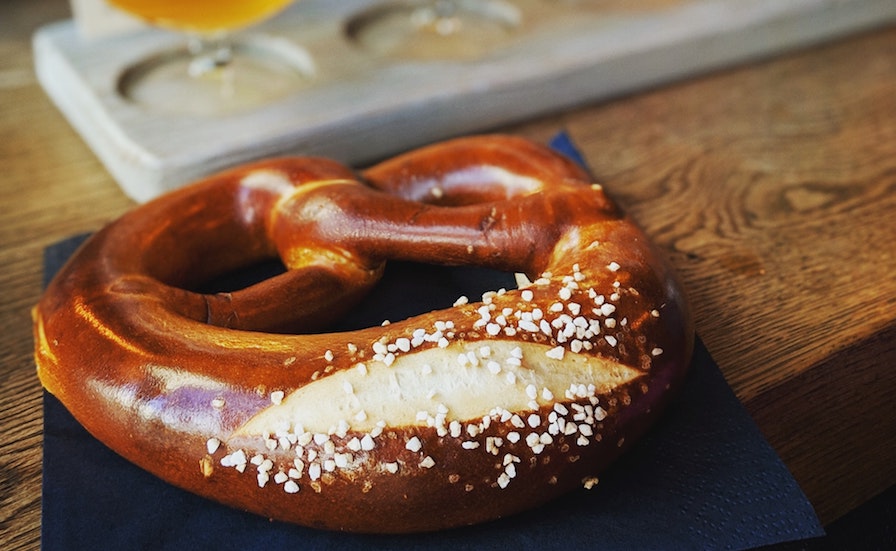 Hungry? You're already in the right place. Located in the great hall of Union Station, with towering ceilings, massive windows, and plenty of room for over 500 people is the Imperial Western Brewing Company.
This isn't your average train station restaurant. With a Bavarian-inspired menu (think big pretzels and classic bratwursts), and a real working brewery right there in the train station, the Imperial Western Brewing Company offers 18 beers on tap. Each one is crafted by award-winning local brewers. What better way to pass the time while waiting for your train or just enjoying the beauty of Union Station than with a fresh, local California beer?
Answers to Your Questions About Union Station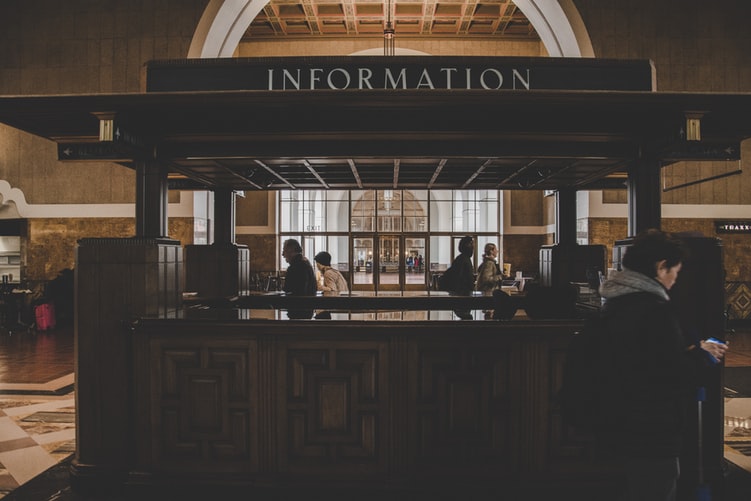 Where is Union Station?
You'll find Union Station at 800 N. Alameda Street in downtown Los Angeles, right in between Chinatown and Little Tokyo. It's more than a pretty face. As a working train station, it offers connections to Amtrak, the Los Angeles Metro, Metrolink, Greyhound, Megabas, and the Flyaway Bus, which goes directly to and from LAX International Airport.
How do I get to Union Station?
Union Station is easily accessible by the Los Angeles Metro red, purple, silver, and gold lines. You can also get to it from the 10, 101, and 110 highways, all of which encircle the station.
If you're driving, parking is $2 every 15 min with an $8 max per 24-hour period in Union Station East and a $16 max in Union Station West.
What's nearby?
Union Station benefits from an incredible location, surrounded by some of LA's coolest sites. Immediately to the north is LA's famous Chinatown and to the north of that is the Dodgers Stadium and beautiful Echo Park neighborhood. To the south is Little Tokyo, a tiny but picturesque Japanese enclave.
And just to the west is downtown LA where you can experience another train station, one of the most unique train rides in the world — Angel's Flight. Right across the street from Angel's Flight is the famous Grand Central Market, offering one-of-a-kind culinary experiences from both local food vendors and world-famous celebrity chefs.
Union Station: A Free LA Attraction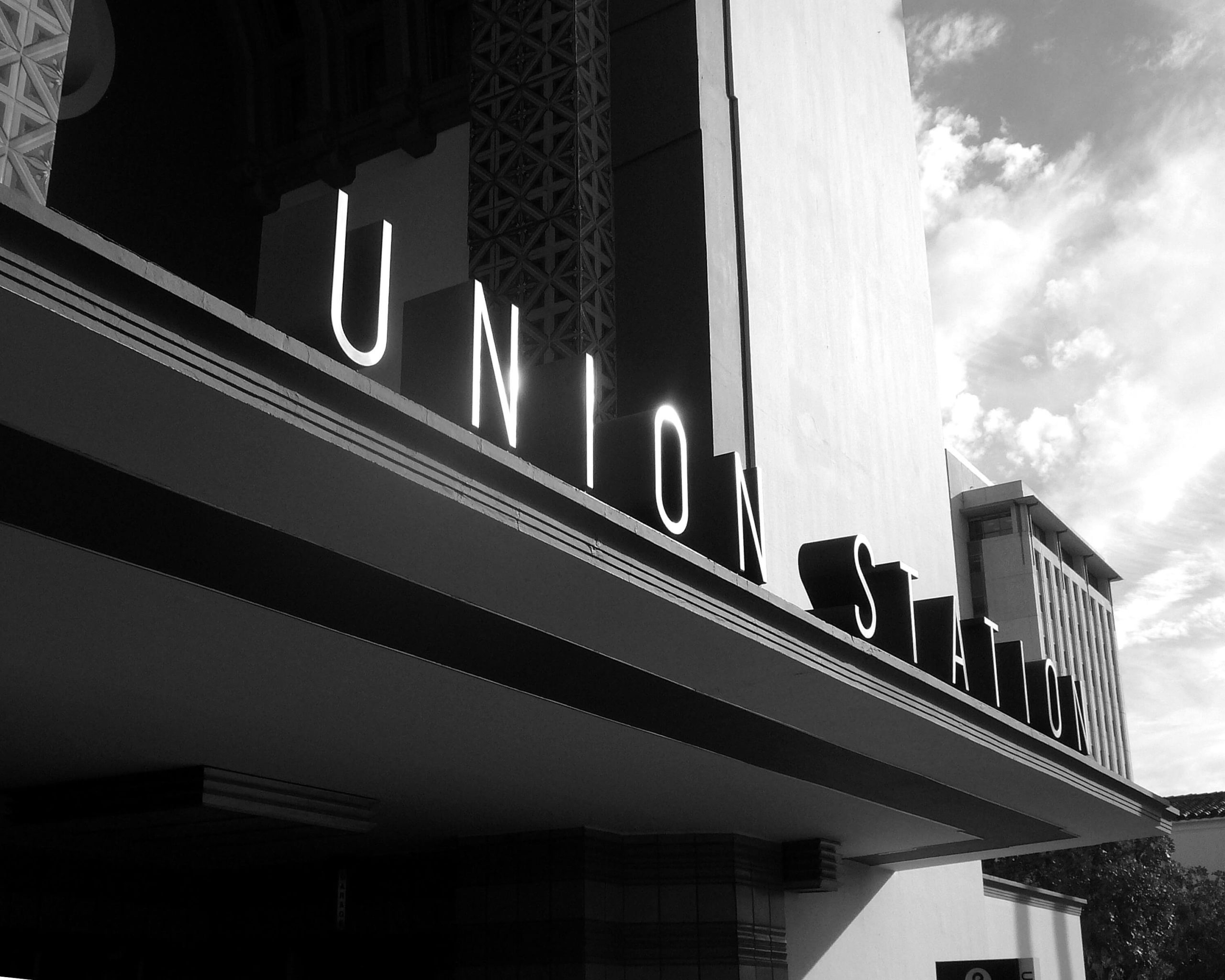 A lot of people who visit LA fly in and out of LAX, and unless they take the bus from the airport, they'll probably never see the inside of Union Station. But for a city with such a unique mix of architectural styles and photo-worthy backdrops, Union Station stands on its own for historic beauty and charm. And while you'll pay for your meal if you decide to dine, touring the building is free — and free LA attractions should be savored.
Plus, since you're so close to some really cool downtown neighborhoods, you can see a lot more while you're in the area. Add Union Station to your tour of LA architectural gems like the Walt Disney Concert Hall and the U.S. Bank Tower, and get to know some local history. It's just part of the fabric of what makes LA incredible.