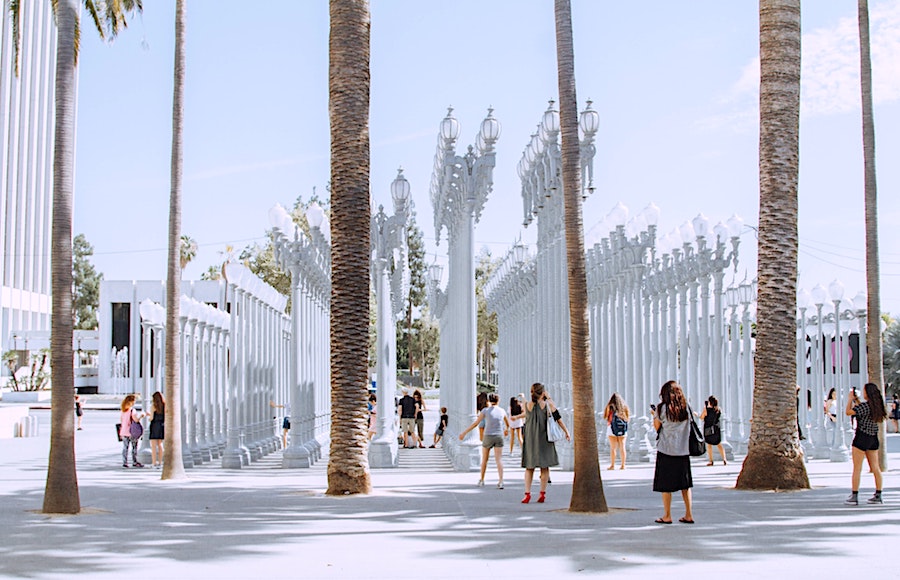 The Los Angeles County Museum of Art, better known as LACMA, is a mainstay on the stretch of Wilshire Boulevard called Museum Row. You've probably seen its most popular art installation (and the city's latest landmark) — "Urban Light" — plastered all over social media. There are always people in front of the lights taking photos, and you should see for yourself why there are over 800,000 posts tagged #LACMA on Instagram.
Beyond the lights, there are more than a few reasons to set aside a couple of hours to explore this museum. For starters, it has over 100,000 works in its collection, which is pretty diverse. Asian art? Greek and Roman art? Contemporary art? This museum has it all.
Below we'll highlight some of the art you shouldn't miss and what you need to know to plan your visit.
Largest Art Museum on the West Coast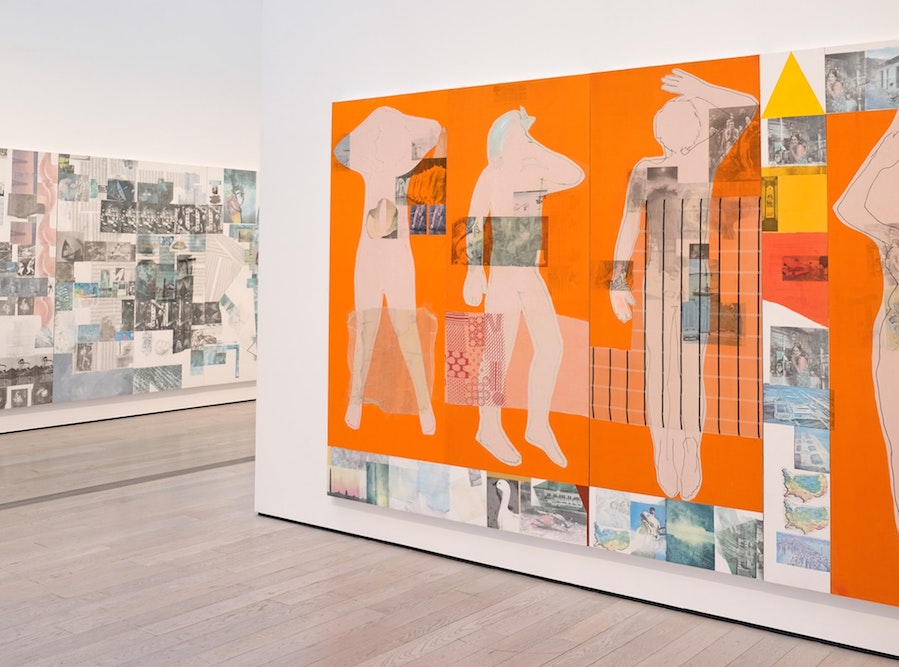 LACMA is the largest art museum in the Western United States in terms of largest exhibition space — at least it was until April 2020 when four of the buildings were demolished to make way for new buildings slated to be finished in 2024. Even with construction underway, much of the collection is still on display for you to enjoy. The museum always has rotating exhibits that are worth checking out, too.
Outdoor Sculptures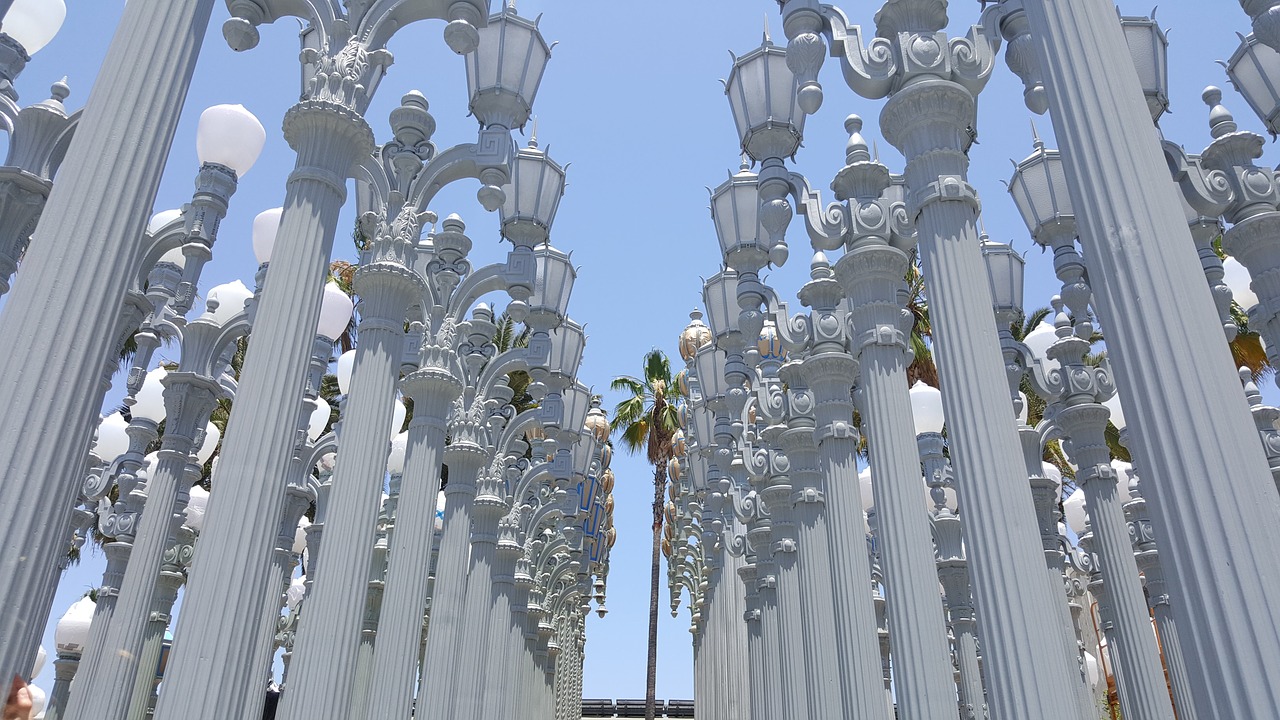 Even though LACMA is not free, you can check out the outdoor sculptures for free. The most famous one, that you've probably seen all over Instagram, is "Urban Light" by Chris Burden. This large-scale sculpture is made of cast iron antique street lamps that once lit the streets of Los Angeles. It's the most visited public artwork in Los Angeles and always popular on our tour of LA highlights. The art installation has also made its film and TV debut with "No Strings Attached" and "Modern Family."
Insider tip: If you come near sunset, you can see Urban Light both during daylight and when the lights are turned on after dark. There's no daily set time for the lights to turn on — Urban Light is guided by an astronomical timer to turn on at dusk and turn off at dawn.
Another large art piece you can see for free outdoors in the LACMA complex is "Levitated Mass." This is a 340-ton granite boulder that hangs on top of a slot, so visitors can walk underneath the boulder. Moving the giant rock to the museum back in 2011 was quite the feat and took five years to plan.
Indoor Permanent Collection
The same artist who created Urban Light also has another of his works at LACMA you shouldn't miss: his kinetic creation, Metropolis II. The sculpture interweaves roadways and train tracks with miniature cars that speed through the city model. Another light installation I love is Robert Irwin's "Miracle Mile," named after the area the museum is located in.
While the new buildings are under construction, some of the permanent collections were moved to the other buildings that remain open within the museum complex. You'll find African art, ancient Chinese art, Latin American art and more on a rotating basis.
The beautiful and uniquely designed Pavilion of Japanese Art is a serene space tucked into the eastern end of the complex. It houses traditional Japanese paintings and sculptures — the pavilion has been under renovation since 2018 but is planned to reopen shortly.
Planning a visit to LACMA? I'll answer a few questions to to get you started.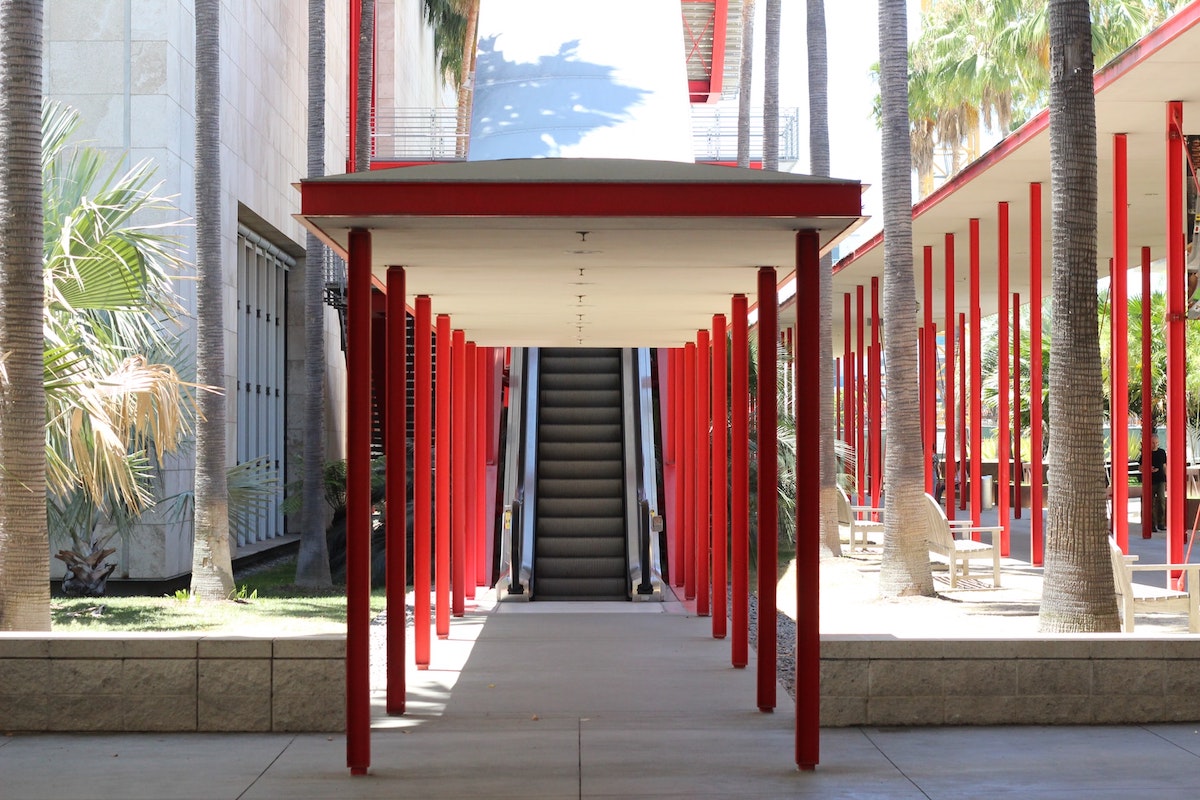 Whether you want to take selfies at the outdoor public art installations or take in a handful of the thousands of works of art indoors, LACMA is a must on your trip to Los Angeles. Here are a few answers to questions travelers sometimes ask.
How much is admission to LACMA?
Admission to LACMA is $25 for non-LA residents and $20 for LA residents. Metro pass holders get $2 off general admission tickets (read our guide to LA public transit and Metro cards). Kids 12 years old and under can enter for free, and there are discounts for seniors and students, too.
What day is LACMA free?
LACMA is free to all visitors on the second Tuesday of each month. Playing tourist in your own town? LA residents also get free admission after 3 p.m. on weekdays. If you're a Bank of America cardholder, LACMA is one of the museums you can visit for free on the first full weekend of every month.
And don't forget the outdoor installations you can admire free of charge any day of the week.
What restaurants are near LACMA?
LACMA has an on-site restaurant, and it's a good one. Ray's and Stark Bar offers mostly outdoor seating and serves up pizzas from a wood-fired oven and seasonal, farm-to-table California fare.
Just a block away is a trifecta of great casual spots that are popular with locals: KazuNori for sushi hand rolls, HiHo Cheeseburger (for burgers), and Uovo for pasta. You can also try one of the best Korean BBQ restaurants in LA a few blocks over at Genwa. (Trust me: If you've never had Korean BBQ before, this is a must when you visit LA.)
Fun fact: In 2013, Ray's and Stark Bar worked with water sommelier Martin Riese to create a water menu. You might've seen Riese recently on the Netflix series "Down to Earth" with Zac Efron.
Exploring LACMA and Miracle Mile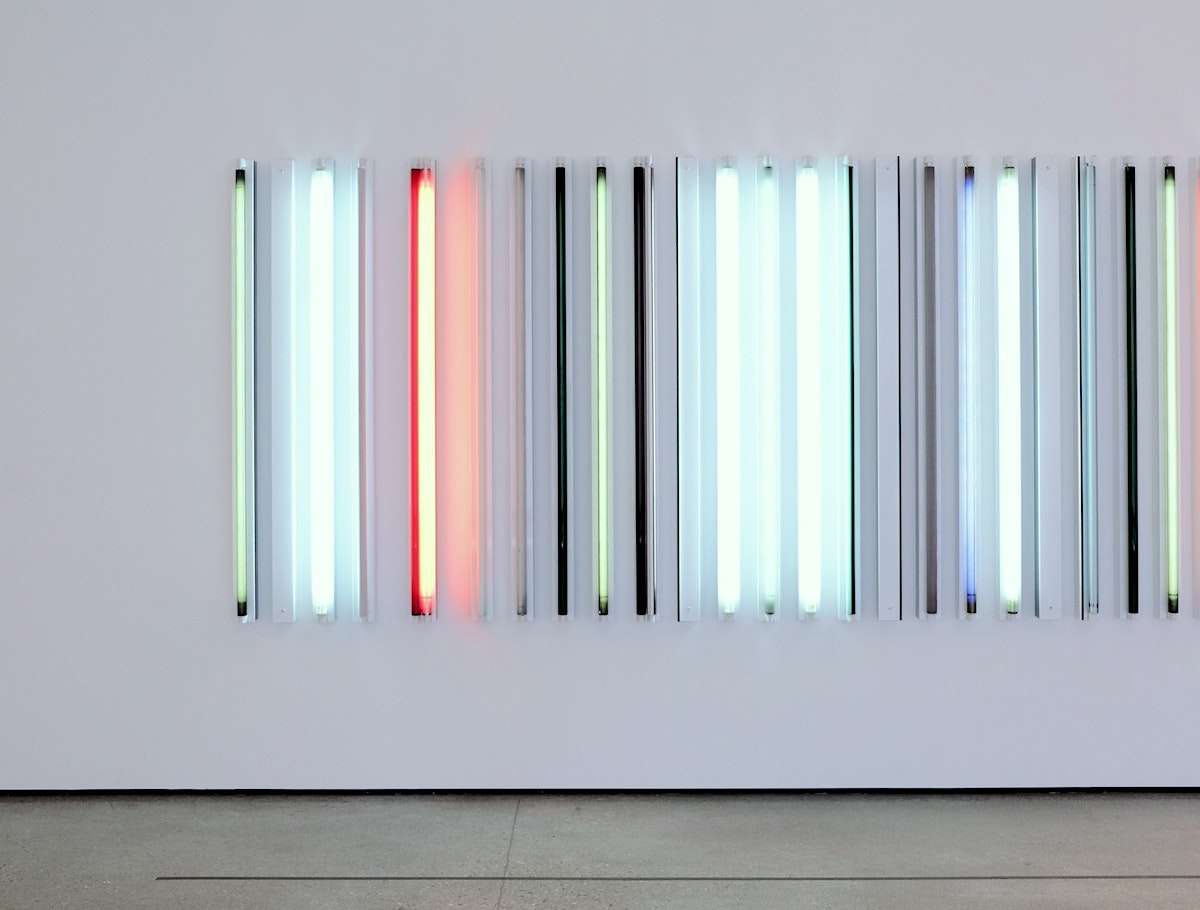 LACMA is just one of the places that will keep you busy in the Museum Row area. You can continue your day by checking out Petersen Automotive Museum across the street. Right behind LACMA is Hancock Park, a pleasant green space for a stroll that conveniently connects to another museum, La Brea Tar Pits.
After all the museum hopping, go shopping and grab a bite at The Grove and The Original Farmers Market nearby. It's LA living at its finest.
[mailchimp_newsletter]