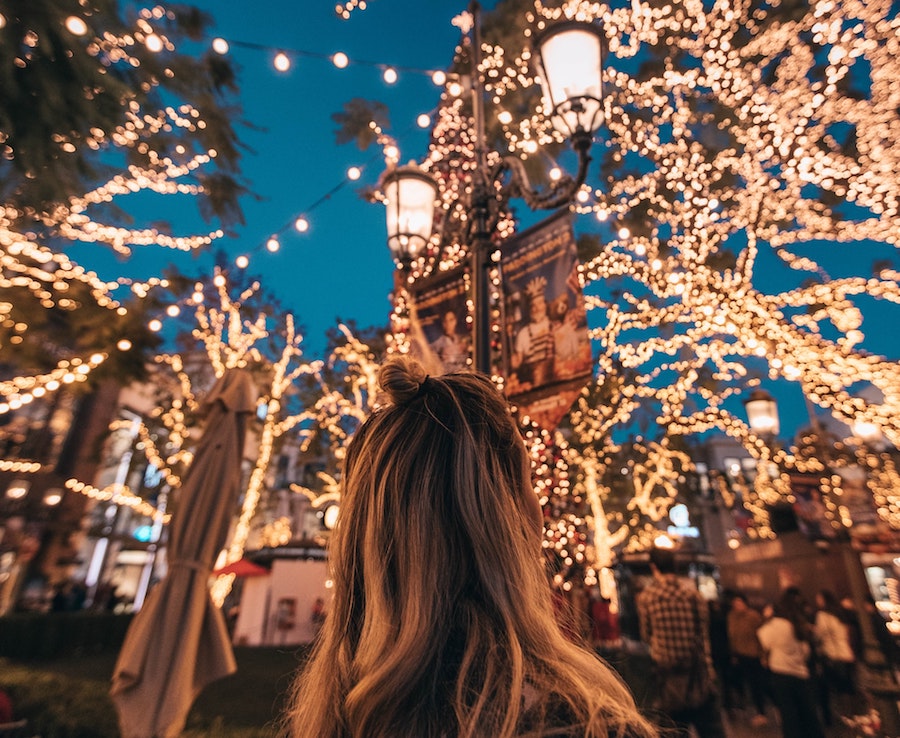 When you think of must-see landmarks on your travels, a shopping mall rarely makes the list. But if you're planning a trip to LA, no visit is complete without a stop by The Grove. That's because this place is so much more than a mall — it's emblematic of what Los Angeles is all about with a little extra flavor and history thrown in. In other words, it's so LA!
Why is it so great? For starters, there's the attention to detail of everything at The Grove. For a city obsessed with glitz and glamor, they didn't skimp when it came to design. And if you're there during the holidays, you definitely don't want to miss their Christmas lights. The Grove is also home to The Original Farmers Market, one of LA's best lunch spots.
And it's entirely outdoors. When you figure LA has an average of 284 days of sunshine per year, that's no surprise at all, but it does make it a nice place to enjoy the LA sunshine.
Let's go for a stroll through The Grove and see what it has to offer.
What Makes The Grove Unique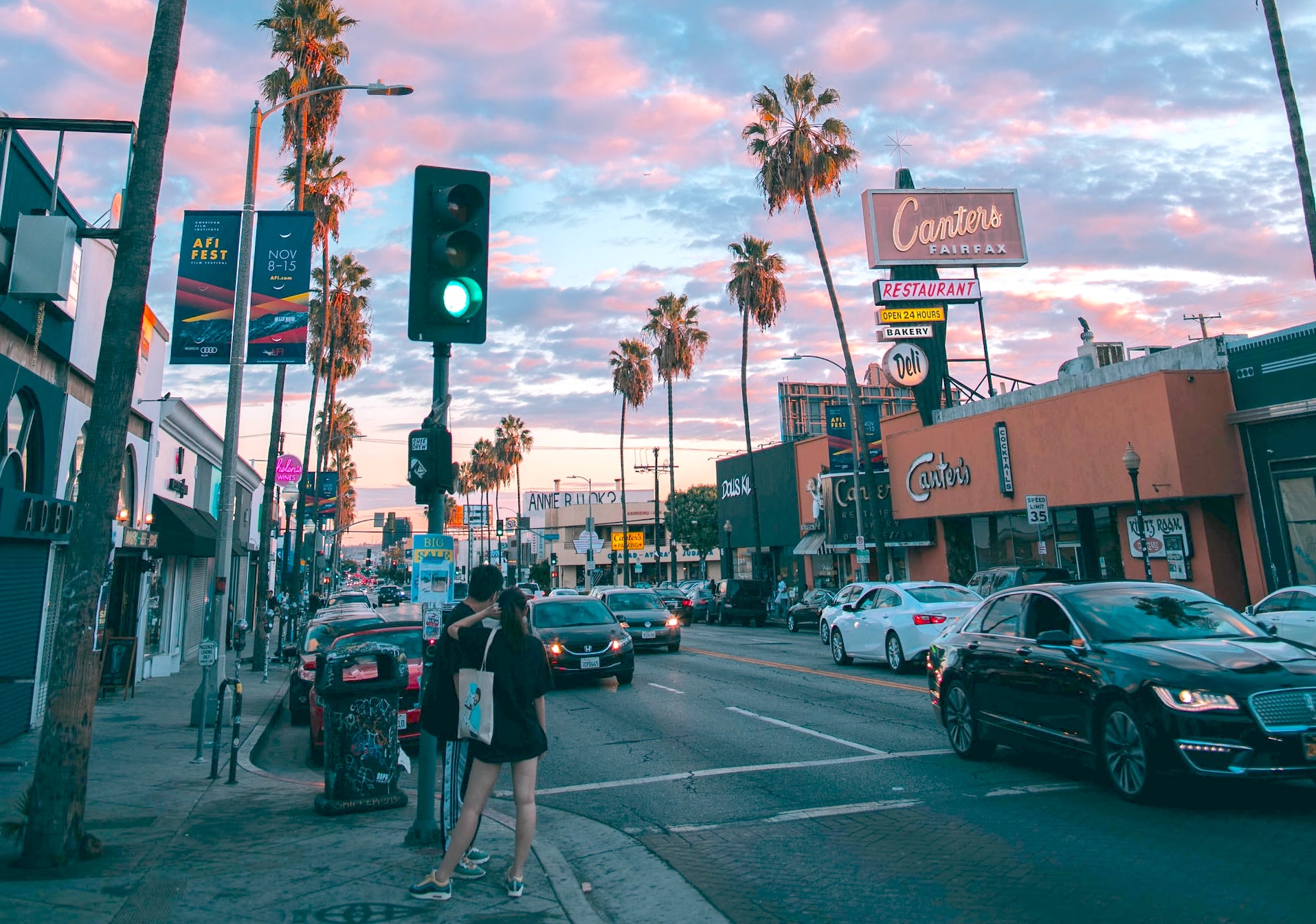 From the valet service to the "dancing fountain" to the vintage streetcar that weaves its way through the spotless small-town-style roads, The Grove is a place worth not just seeing but experiencing. Along with your shopping bags (and appetite), you'll want to bring your camera with you when you visit. Here's just a sampling of what you can see and do.
Shopping and Dining
While you'll find all the usual brand names at The Grove, such as Apple, Madewell, Nike, and Sephora, just to name a few, the mall has plenty of unique offerings as well.
France-based Le Labo will tempt you with tantalizing bath and beauty products. For a local treat and souvenir, be sure to visit famous California confectioner See's Candies. And if you're looking for stylish LA inspired outfits for your little ones, Jane and Jack is the place to go for beautiful kids' clothes.
After an afternoon of shopping, you'll be hungry. You can enjoy high-end restaurants like Blue Ribbon Sushi and La Duree, both with outdoor seating perfect for people watching. For something more affordable, try Umami Burger. They serve up mouth-watering California burgers without any added hormones or antibiotics. If you're in the mood for finger-licking BBQ that's affordable but not too heavy, Wood Ranch BBQ and Grill is an excellent choice.
For a full list of stores and eateries, check out their online directory.
Experiences
If you've shopped till you drop already, take a ride on the vintage trolley that travels along First Street from one end of the mall to the other. The trolley is built around the undercarriage of a real 1950s Boston streetcar and, in typical LA style, is powered electrically.
Another highlight is the dancing fountain at the heart of The Grove complex. Designed by WET Design, makers of the world-famous fountains at The Bellagio Hotel in Las Vegas, the fountain creates a water show every hour backed by the music of crooners like Frank Sinatra or Dean Martin.
And if you feel like catching a movie in the land of movies, The Grove is the place to do it. Pacific Theatres at the Grove isn't your run-of-the-mill cinema. This state-of-the-art theater offers reserved seating and a full-service bar manned by bow-tied bartenders. Order a cocktail, take it into the movie with you, and enjoy a night at the cinema, Hollywood-style.
My Insider Tip for The Grove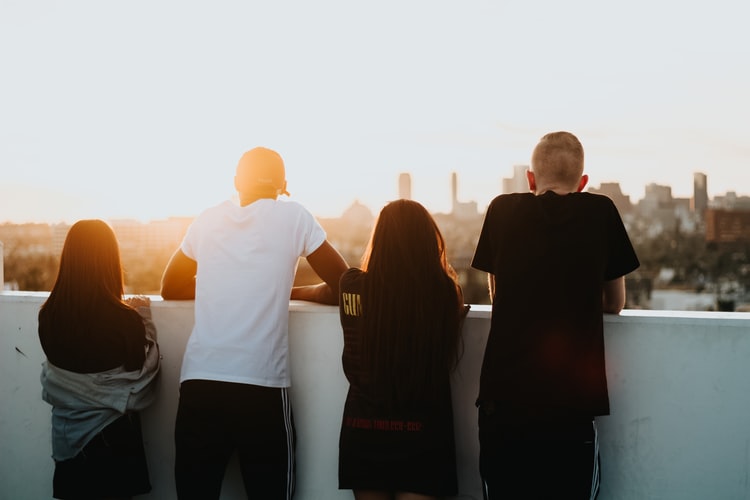 If you want a cool, local LA tip that will create Instagram-worthy memories, take the short elevator ride to the roof of The Grove's parking garage.
After I've just told you to add a mall to your LA bucket list, it might sound even crazier to hear you need to visit a garage, but hear me out. The uppermost level of The Grove's parking structure has one of the best views of Hollywood and the Hollywood Hills — and most people have no idea just how spectacular it is. On a clear day, you can see as far as the Pacific Ocean in Santa Monica.
Take a Bite of History at The Original Farmers Market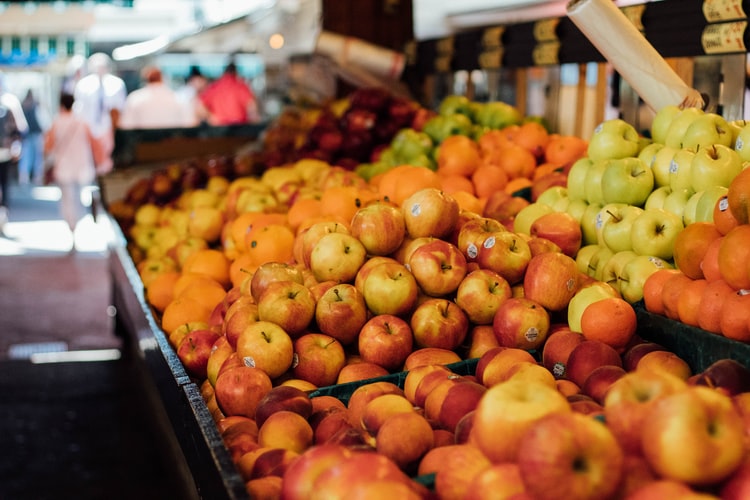 Perhaps the most visited part of The Grove is The Original Farmers Market, which has stood in the same spot — at the southwest corner of what is today The Grove — since 1934.
Today, the market features specialty food stores, bakers, butchers, empanada makers, prepared food stalls, a full bar, and even a chic French restaurant, Monsieur Marcel Bistro, complete with outdoor tables with crisp tablecloths, right there in the middle of the farmers market.
You get a sense of history when you're here. This place started out as a dairy ranch in the 19th century and later became an oil field when the original owner, A.F. Gilmore, struck oil while trying to dig wells for water. Eventually, it became a farmers market after the Great Depression.
Wondering how that happened? Here's the story.
In July of 1934, local farmers drove to the corner of West 3rd Street and Fairfax Avenue, parked their trucks, and sold produce directly from the backs of the trucks. Just like that, a Los Angeles landmark was born. A few months later, permanent stalls replaced the trucks, and after that, small shops and buildings were erected.
Over the years, the farmers market has seen its share of Hollywood celebrities and icons. In 1936, Shirley Temple worked behind the counter to help raise money for the Red Cross. In 1953, Marilyn Monroe sliced a giant cheesecake at the grand opening of Michael's Cheesecake.
The coolest thing about the Los Angeles Original Farmers Market is that it's still owned by the Gilmore family who founded it on that very corner of West 3rd Street and Fairfax in 1880.
Answers to Your Questions About The Grove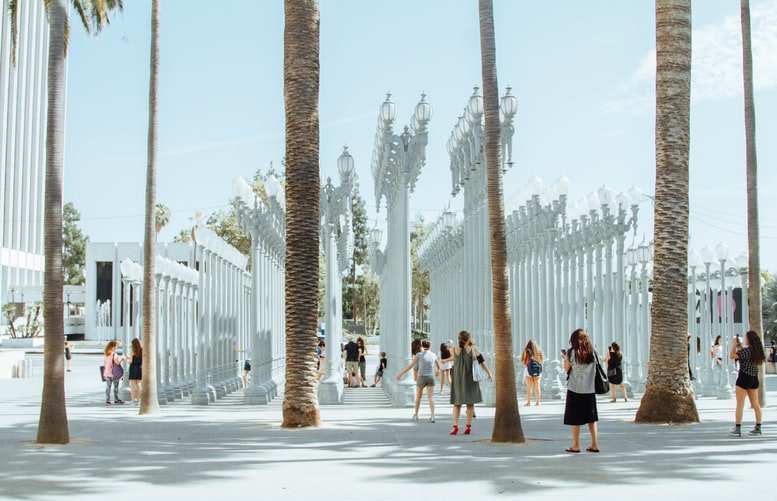 Where exactly is The Grove?
The Grove is located on the corner of South Fairfax Avenue and West 3rd Street in the Melrose neighborhood of Los Angeles. West Hollywood is just to the north, Santa Monica is to the West, and Hollywood is northeast of the mall.
Do I have to pay for parking?
Parking is free for the first hour, after which it costs $4 for every 1.5 hours, with a $1 increase for every half hour. There is a large outdoor parking lot attached to the mall, as well as a multi-level parking structure, and paid valet parking.
What's nearby?
The Grove is at the crossroads of several of LA's most interesting neighborhoods. Adjacent to the mall itself is Fairfax Avenue, full of interesting vintage clothing stores, restaurants, bakeries, and even an antique market every weekend.
Just to the south are the La Brea Tar Pits, an Ice Age fossil site which is actively excavated and includes an archaeological museum. To the north is West Hollywood, a thriving gay neighborhood densely packed with bars, nightclubs, and excellent restaurants.
Visiting The Grove: A Mall, Market and More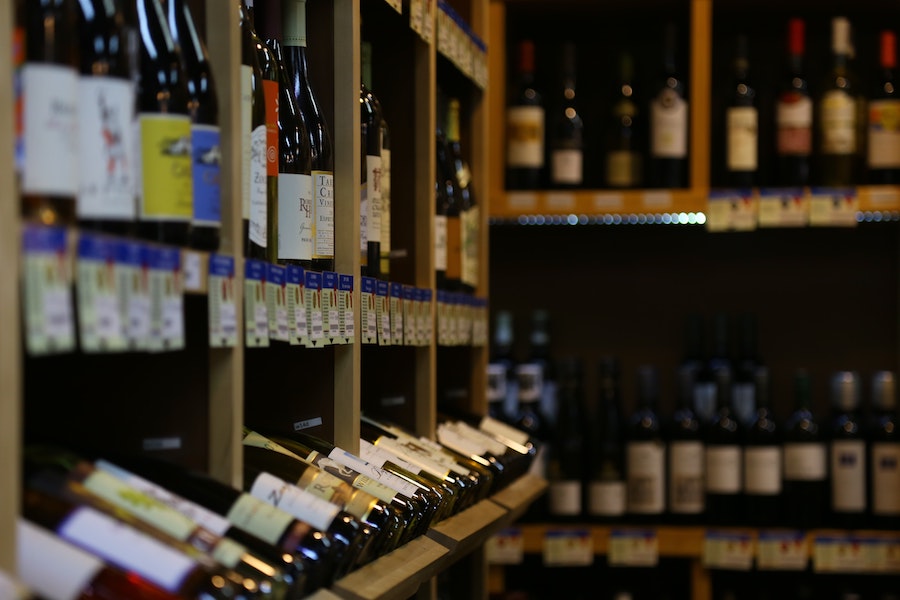 The bottom line is this: The Grove is not your usual suburban shopping mall. It's a place where locals gather, tourists take Instagram-worthy photos, and the atmosphere and dining are a cut above.
With the historic Original Farmers Market as part of the complex, you're getting a local Los Angeles experience, too. It's a natural stop for a lunch break on your highlights tour of LA. You get culture, history, and flavor, all rolled into one — the perfect break between beaches and Beverly Hills.