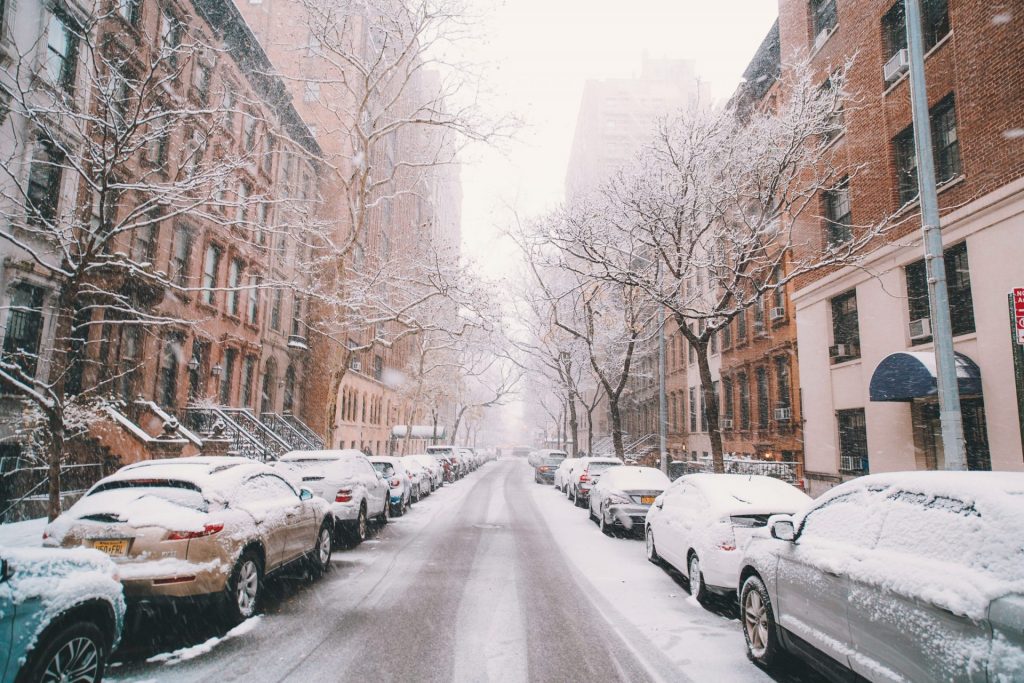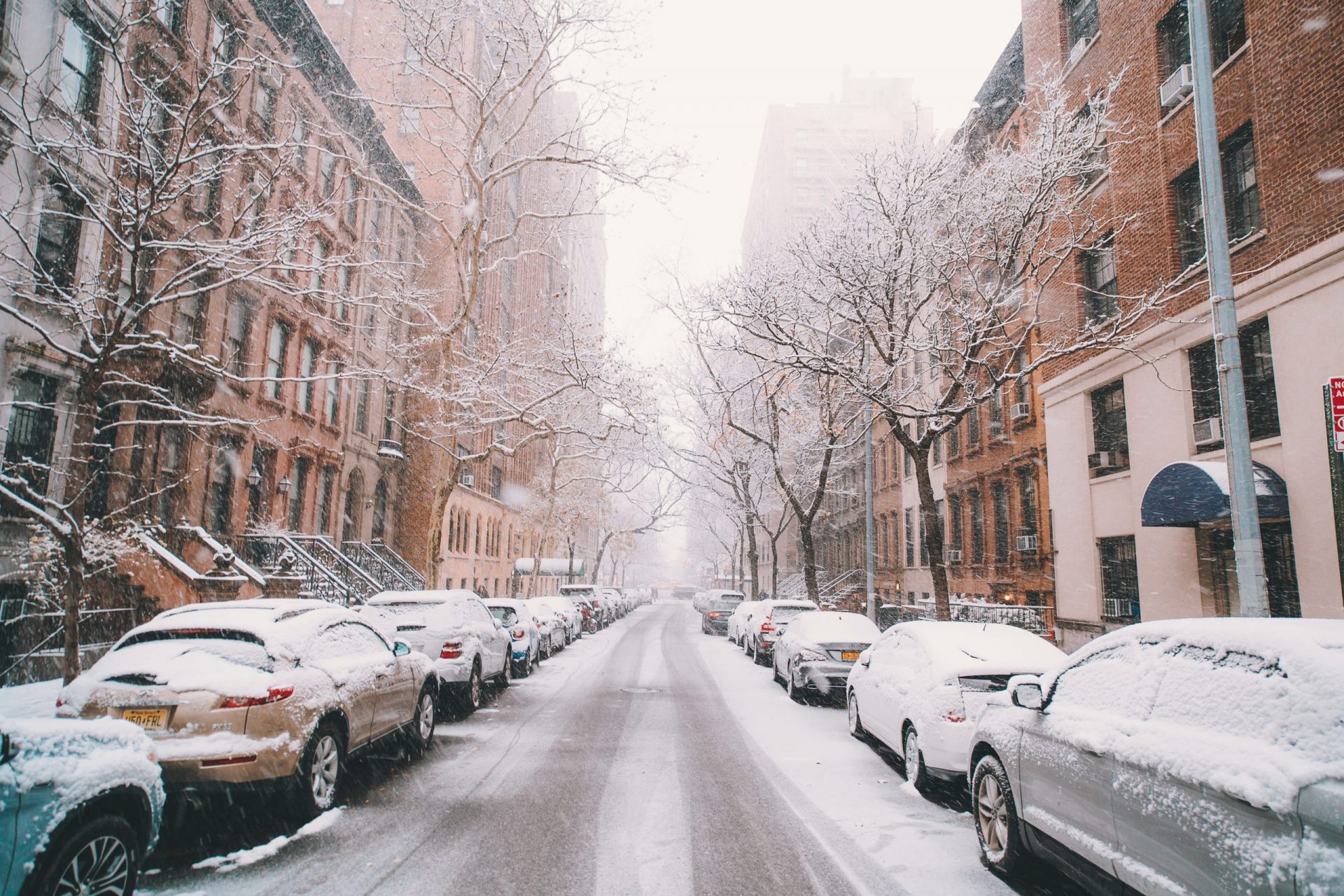 December in New York City is the most magical time of the year. No other city in the world celebrates the holidays quite like NYC. If you're planning on being in New York this December, whether you're a local or a tourist, there are plenty of activities for you to do, even if the temperatures are dropping.
This post covers all of the best things to see in New York any day in December plus some specific events hosted for December 2023.
Ready to get out there? Here are the best things to do in NYC this December.
Top things to do in NYC for December 2023
First up, let's talk about what's happening this year.
There are plenty of activities you can do throughout the month (which I'll cover in the next section), but if you're looking for special events on select days, get ready with your calendar.
LuminoCity Festival
This is a fairly new event, just launched a few years ago. While it's not in NYC proper, if you're up for a little drive, this immersive light show is perfect for families, Instagrammers, and anyone looking for some holiday magic.
Rather than showcasing decorated houses, the walk-through experience is full of colorful sculptures inspired by nature, art, history, and fantasy. There are food trucks, a gift shop, a pop-up gallery, and more.
New Year's Eve Celebration at Times Square
Chances are you've already heard about the Times Square New Year's Eve celebration. It's the city's biggest event of the year. Starting as early as 6 a.m. on December 31, folks will be lining up to watch the famous ball drop. This year, in-person attendance is limited to those with proof of full vaccination and a valid photo ID.
There will also be a virtual broadcast of the celebration to make it more immersive for everyone watching. You'll feel like you're actually there.
Make Music Winter
Not every winter activity in December is about Christmas or New Year's. On Dec. 21, a free outdoor music-making celebration will be hosted throughout the city to commemorate the winter solstice — the shortest day of the year.
Make Music Alliance New York is a nonprofit that uses music to connect fellow New Yorkers with their community.
This free annual festival involves pop-up musical events around the city. You can attend or even participate. Dance, sing, and play your own instruments, whether it's your smartphone or a harmonica. The events tend to be musical parades, each one a little different. Be sure to read the specific descriptions of each event before you go.
What to do in NYC in December
As I said before, the holidays are really what makes December so special in New York. The city is one of the top destinations for travelers looking to celebrate for good reason.
Despite the new norm of masks and social distancing, there is still lots of fun to be had throughout the month.
Ice skating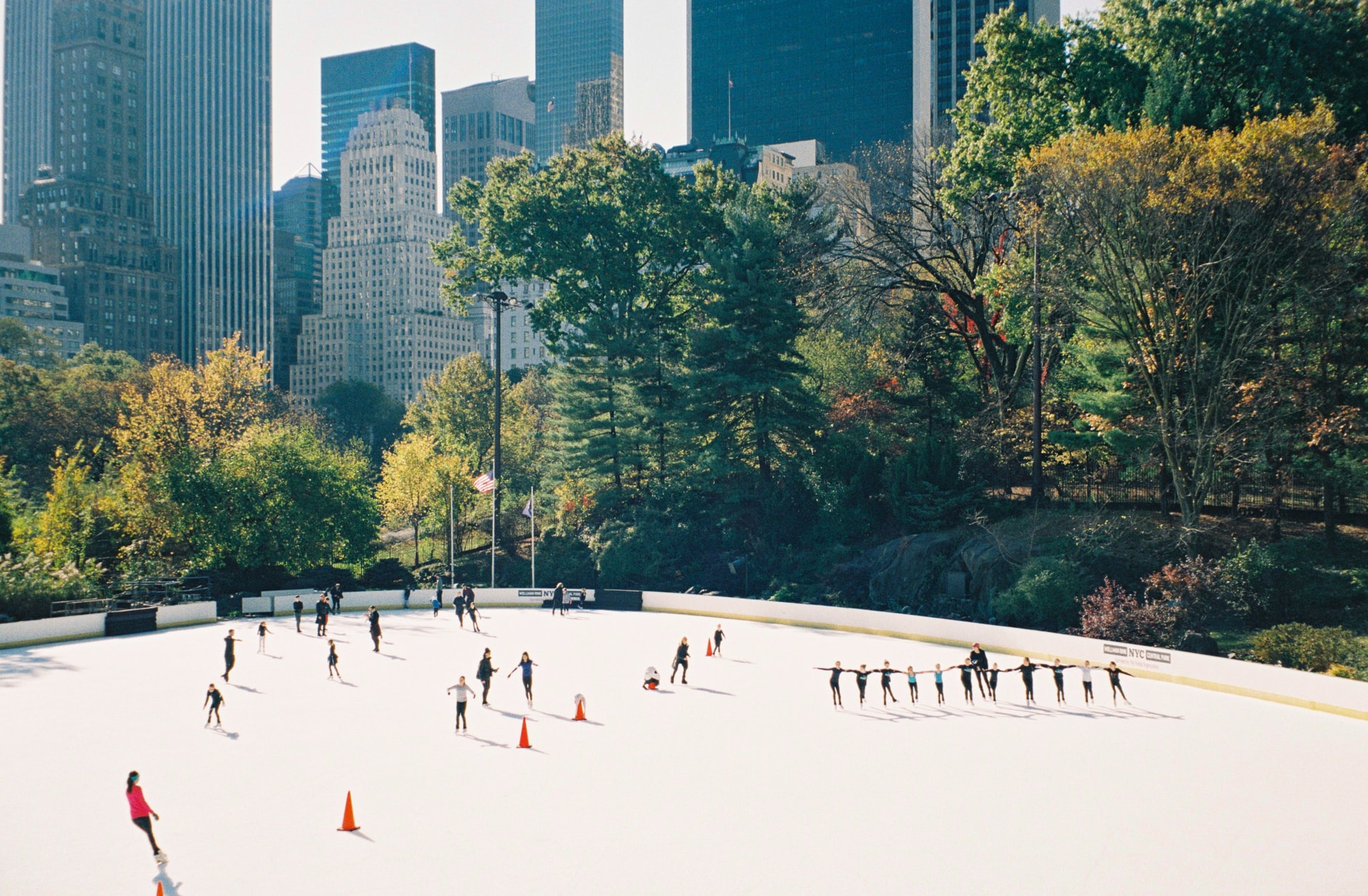 There are three major ice skating rinks in NYC:
Rockefeller Center
Wollman Rink
Bryant Park
While skating at Rockefeller Center might be on your bucket list, choosing to venture to one of the others might be a safer bet. The crowds will be smaller and that means less of a wait. But there's no denying the amazing experience of skating below the city's biggest Christmas tree.
Wollman Rink is right inside Central Park, just behind the zoo. The combination of the beautiful trees surrounded by the architecture of the city makes this one of the most enjoyable rinks in the city.
By contrast, the Bryant Park ice skating rink is smack in the middle of the Winter Village (more info on this below). If you're looking to go skating at night, this rink would be much better suited. It's got classic holiday music, lights, and plenty of food and shopping to entertain you when you're not skating.
The Christmas tree at Rockefeller Center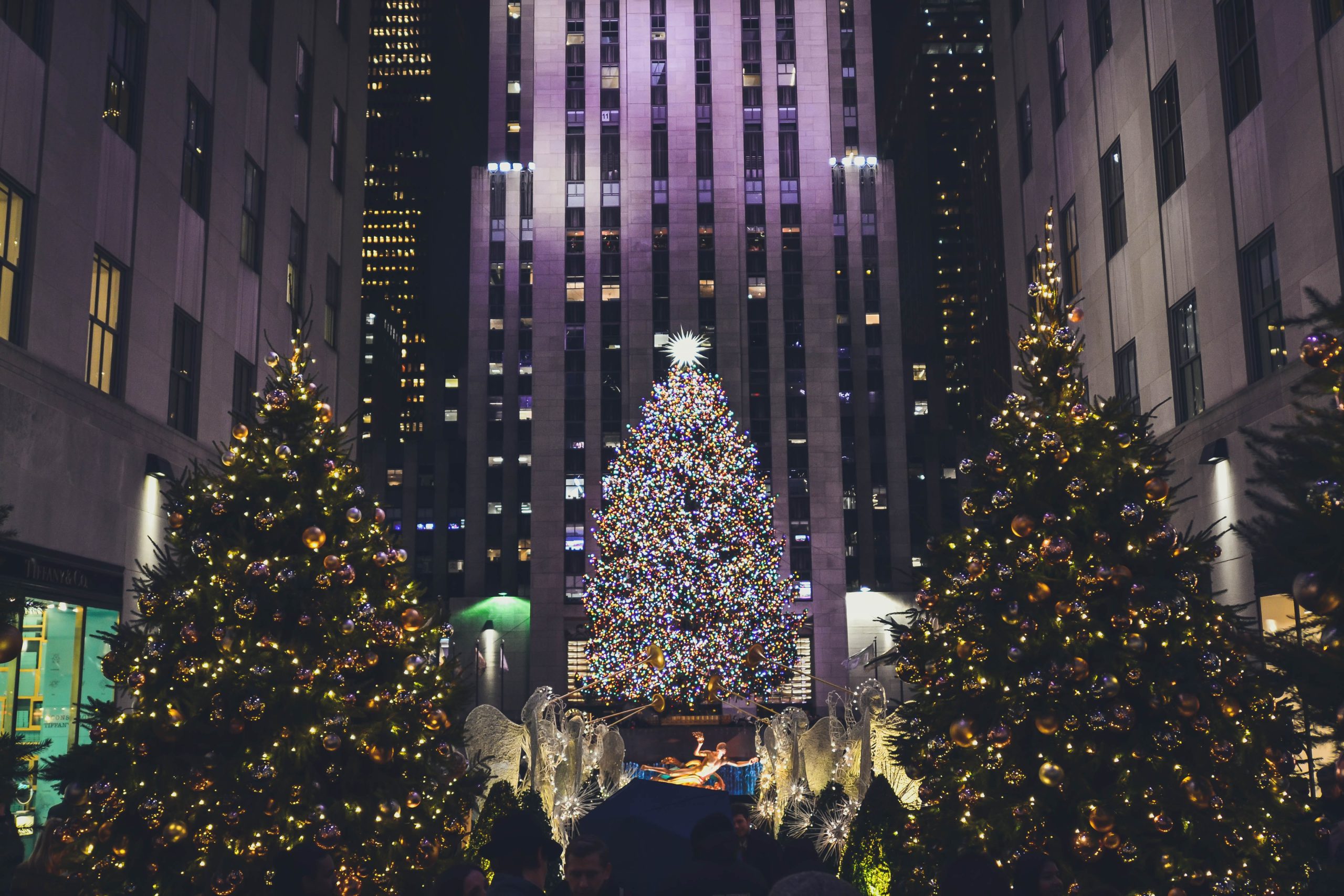 It's no secret that Rockefeller Center is the hub of the holidays every December. The giant Christmas Tree is a tradition that dates back almost 100 years. Seeing it in person every year is the highlight of the season for me as a local. All of the lights and decorations will take your breath away. Plus, you have to snap that iconic photo in front of the ice skating rink!
You can also visit for the annual Christmas tree lighting. Following Thanksgiving weekend, the giant tree at Rockefeller Center is lit up for the first time during a ceremony featuring musical performances and special guests.
Holiday markets in NYC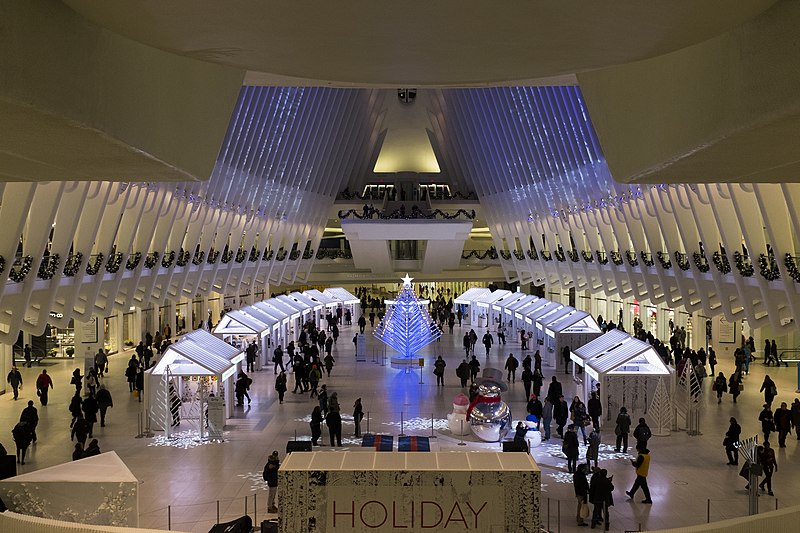 There's no shortage of shopping in New York, so you can bet there are plenty of holiday market pop-ups all throughout the city. The most popular markets operating this December are:
Each market has its advantages. The markets at Grand Central and the Oculus are both indoors, which could provide a much needed break from the cold weather. Keep in mind that this means they are on the smaller side as well.
The biggest and most diverse, in terms of vendors, is definitely Bryant Park. On top of having an ice skating rink, there's also an entire section of shops dedicated to food and drink. You should definitely come hungry.
Lighting of the Hanukkah Menorahs
NYC has two of the largest menorahs in the world.
The first is right in front of the Plaza Hotel, at the intersection of 5th Avenue and 59th Street. It's 32 feet high and weighs 4,000 pounds.
The second stands in Grand Army Plaza in Brooklyn.
Each evening of the holiday, a candle will be lit on each menorah.
Dyker Heights Christmas Lights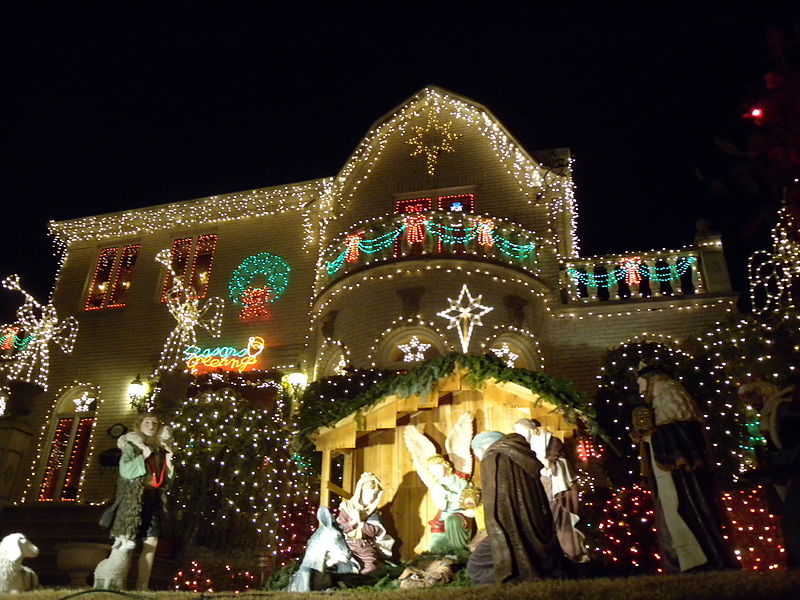 If you're willing to venture out beyond Manhattan, one of Brooklyn's greatest holiday traditions is hosted in the Dyker Heights neighborhood. Each year, the houses from 11th to 13th avenues between 83rd and 86th streets are decorated from head to toe with spectacular Christmas light displays. Some are more simple or traditional while others are decked out with giant nutcrackers, nativity scenes, reindeer, blow ups, and more.
How to get there: The easiest way to visit is by taking the D train to 79th St and New Utrecht Ave in Brooklyn. From there it's about a 15-minute walk to get to the houses. If you're traveling by car, you can drive along the streets and see the houses through your window.
Just be warned that the traffic can be very heavy, parking is limited, and sometimes certain blocks are even blocked off to vehicles.
Christmas windows on Fifth Avenue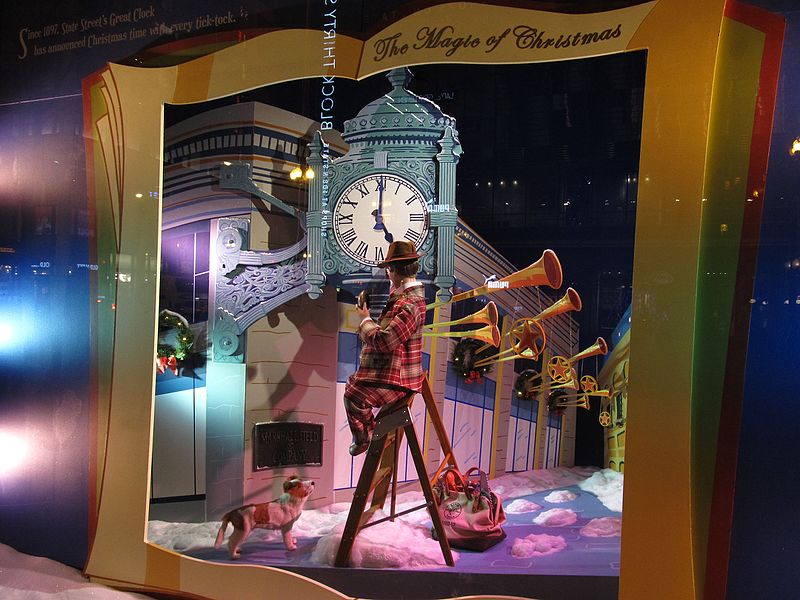 The window displays along Fifth Avenue are some of the most dazzling in the world, especially in December. As you walk up and down the streets for some necessary holiday shopping, take the time to admire the lights and decorations that each building has to offer. The best ones are found at Saks Fifth Avenue (right across the street from Rockefeller Center).
Guide tip: If you're in the area after dark, be sure to stick around for the Saks light show. It's a series of "dancing" lights set to a musical score and playing on loop every 10 minutes.
Holiday decorations at Saint Patrick's Cathedral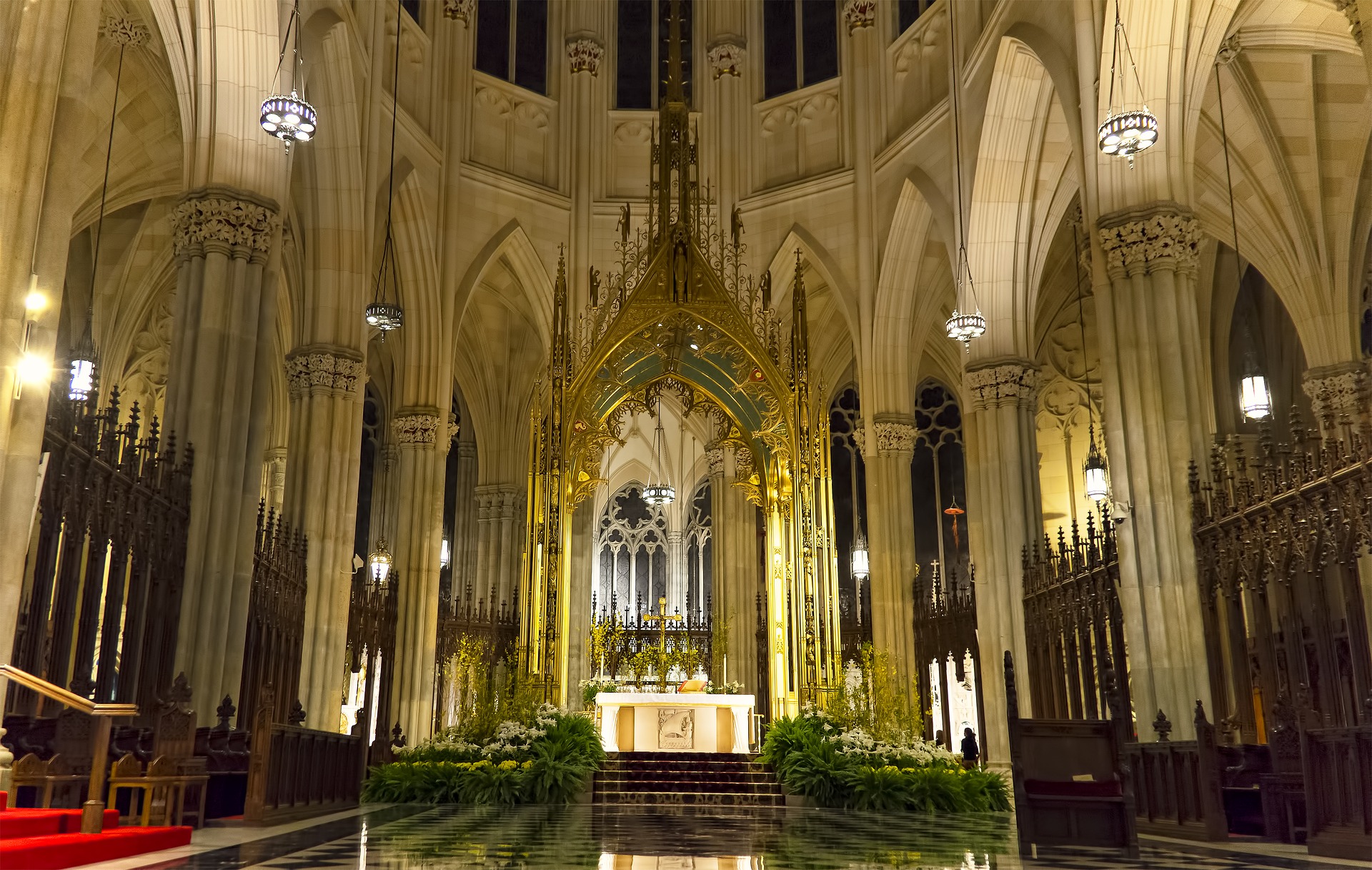 The interior of Saint Patrick's Cathedral is even more stunning in December, due to the added Christmas decorations and life-size nativity scene placed by the altar. If you're lucky enough to visit while a mass is in session, you can even enjoy the beautiful melodies of the choir.
Bronx Zoo holiday lights

Get into the holiday spirit at one of the largest zoos in the country. Following a longtime tradition, the Bronx Zoo will feature a range of seasonal entertainment and decorations including:
Stilt walkers
An ice carving competition
Five animal lantern safaris (with illuminated animals from various regions)
Wildlife theater
Christmas trees
Costumed characters
Holiday treats
Did we miss anything?
If we missed a fun happening — whether in person or virtual — that's based in New York in December, please drop us an email at info@exp1.com or give us a shout on Facebook.
Please note that some of the details of the events and activities listed above may change, so it's always best to check the individual websites before you go.
For more inspiration on what to see and do in New York, check out our NYC blogs by local experts and guides.