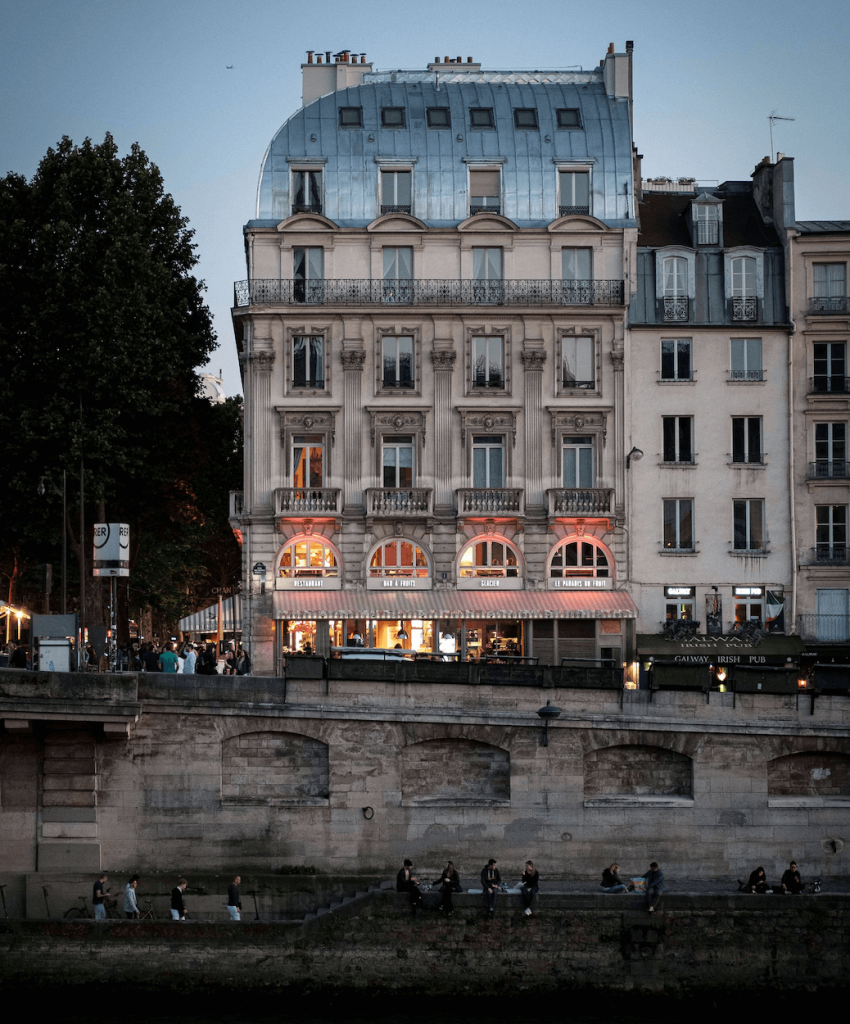 Welcome to maybe another one of my "stalker-ish" themed posts… But travelling through Paris can be a bit overwhelming if you're looking to practice your French language skills or if you're wanting to take it a step further to actually make French friends in the city. It can feel a bit like you're on the "outside" looking "in" while being within the city limits with locals. Trust me, if you want to be in on the local Parisian scene while you're travelling here long-term or even short-term, then follow this insider guide to get to know the greatest, most fascinating areas to observe and people-watch locals and tourists alike in Paris: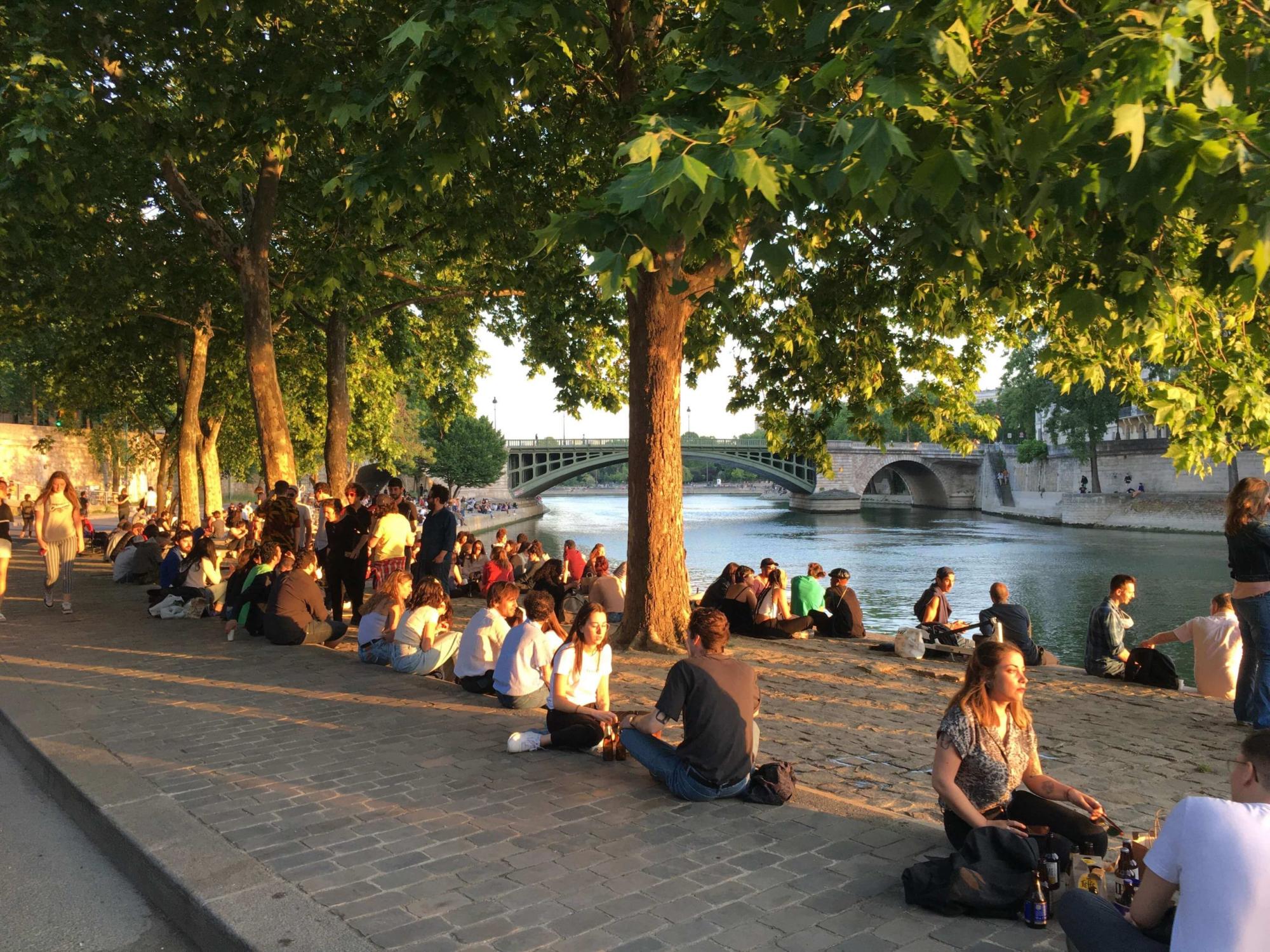 1. While seated on the banks of the river Seine
During the daytime at les Paris Plages, or in the evenings while dancing on the Quais (also known as boardwalks) of the Seine, you will find a lively local scene to spy on real Parisians and even get involved, make some friends.
Unusual pro-tip: if you carry a lighter on you it will be an easy way to simply make conversation with and even make friends with the Parisians, as the smoking culture here is extremely prominent. They will approach you and ask for "feu" (a light in English).
2. While hanging out in central République
In the center of the lively neighborhood and city district République, home to plenty of well-known restaurants and shops in the city, you will find yourself in the center of plenty of many local Parisians' playground for activities. There is a skatepark in the central, outdoor mall created by the locals out of the open space scattered with benches and a beautiful fountain with magnificent sculptures in the middle. You can find entrances to the République metro station here to travel to your next destination, as well. With plenty of shops and restaurants, you will be able to pause and take in the local scene from a distance and remain active in your travel itinerary. This center is also a location from the film Paris, Je T'aime.
3. While shopping in the famous Parisian shopping districts
At the famous, big department stores in Paris, you will find yourself shopping among local Parisians of all ages and socioeconomic backgrounds who flock to these central sources of sales and social activity from areas even outside Paris. This makes an activity as simple as shopping a prime opportunity to take in the current fashion trends, interact with real Parisians, and get the real France-shopping experience in one of the fashion capitals of the world.
4. While riding in the Metro
While riding in the metro around the beautiful city, you will be traveling face-to-face with the individuals of the local Parisian scene. From the best-dressed business and partying population to the homeless Parisians, you will be exposed to the entire city makeup on your short journeys while taking a ride on the metro. The beauty of Paris is that public transport is so readily accessible to its residents and to everyone visiting the city, because everyone equally gets to ride together and it definitely makes for some fascinating people-watching observations for your travels. There is no better place to see the real underbelly of the city and learn about the real Parisians than to ride public transport with them.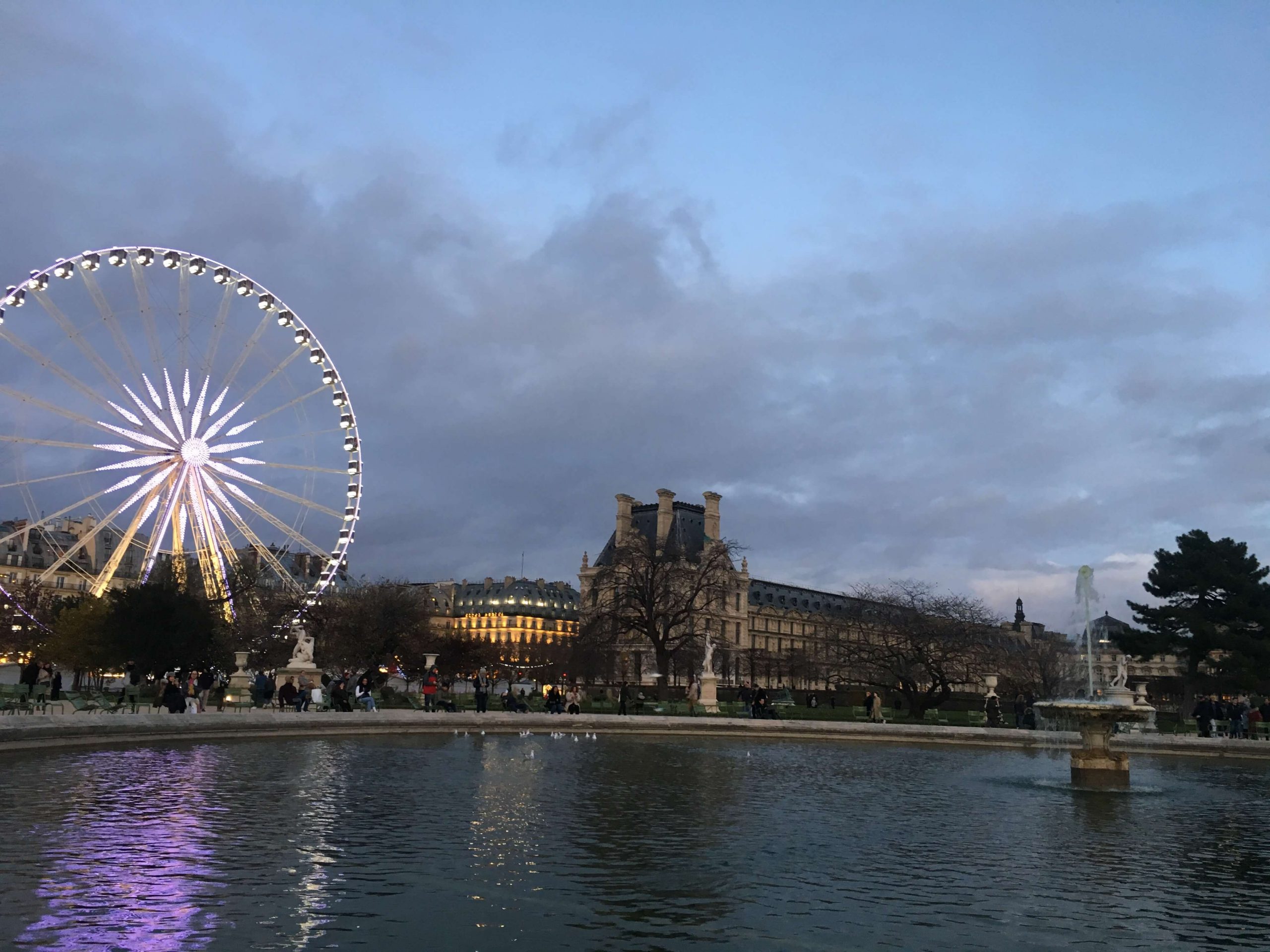 5. While relaxing in a Parisian Park
There's nothing more Parisian or French than picnicking. Nothing! At any park, notably Buttes Chaumont, Jardins du Luxembourg, and Les Tuileries, you can find Parisian families and groups of young friends settling down in the grass to enjoy a picnic while taking in the gorgeous view of the incredible city at any time of day.