 The greater Los Angeles area has some of the most diverse food scenes in the U.S. You can find taco trucks, the largest Koreatown in the country, fine dining restaurants, and much more. It's hard to narrow down where to eat while you're visiting the City of Angels. However, the list below has enough variety and taste to please almost everyone — and shows how great the LA food scene is.
1. Holbox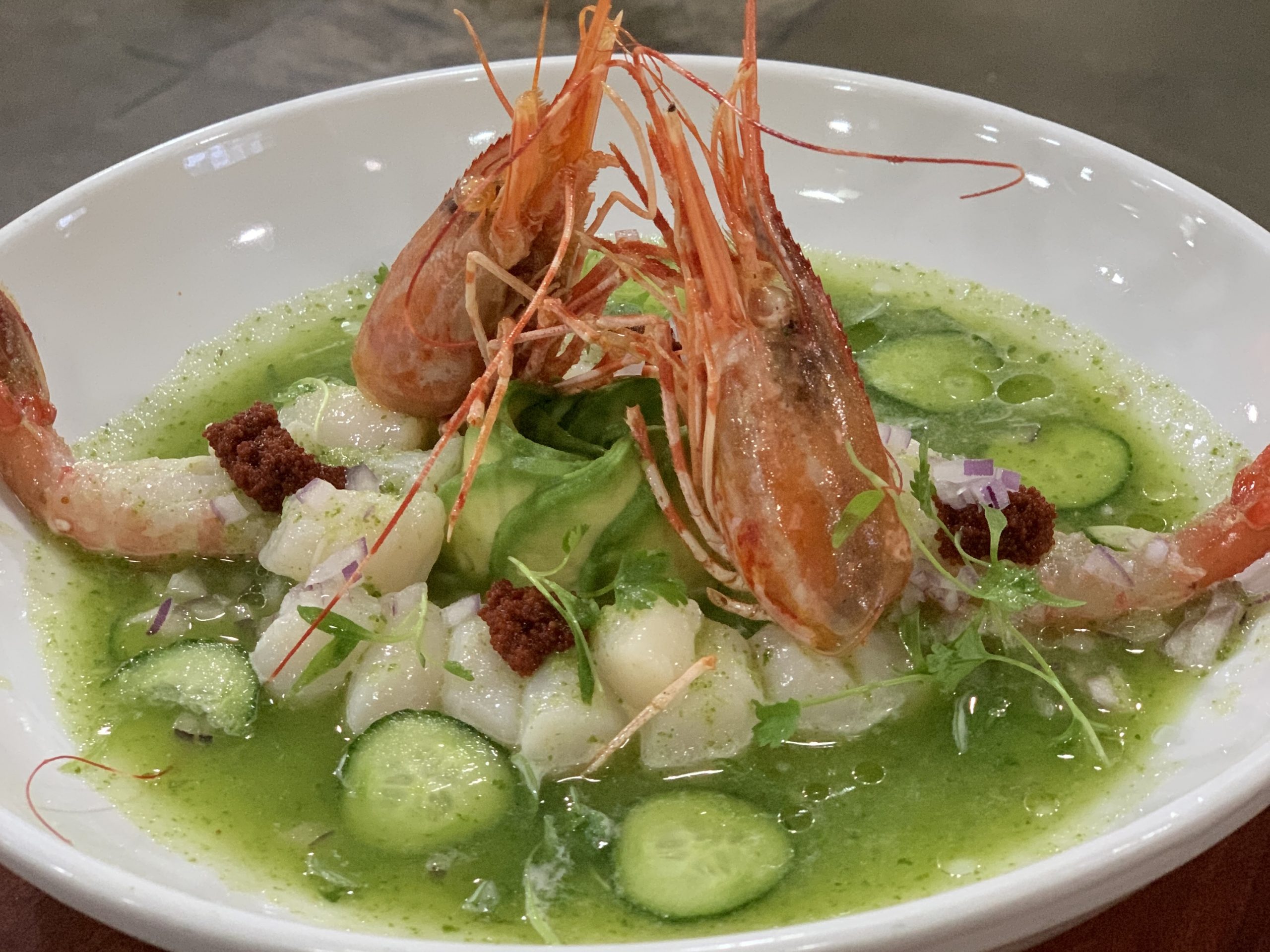 Hidden inside Mercado La Paloma, a marketplace in South Los Angeles, is one of the best spots in Los Angeles for Mexican-style seafood: Holbox.
The clams and the scallop aguachile at Holbox are a must-get for raw seafood lovers. When in season, be sure to add on the Santa Barbara spot prawns — it's the best deal in town. If you're avoiding shrimp, they also have crispy fish tacos, octopus with calamari ink sofrito, and more.
2. Grand Central Market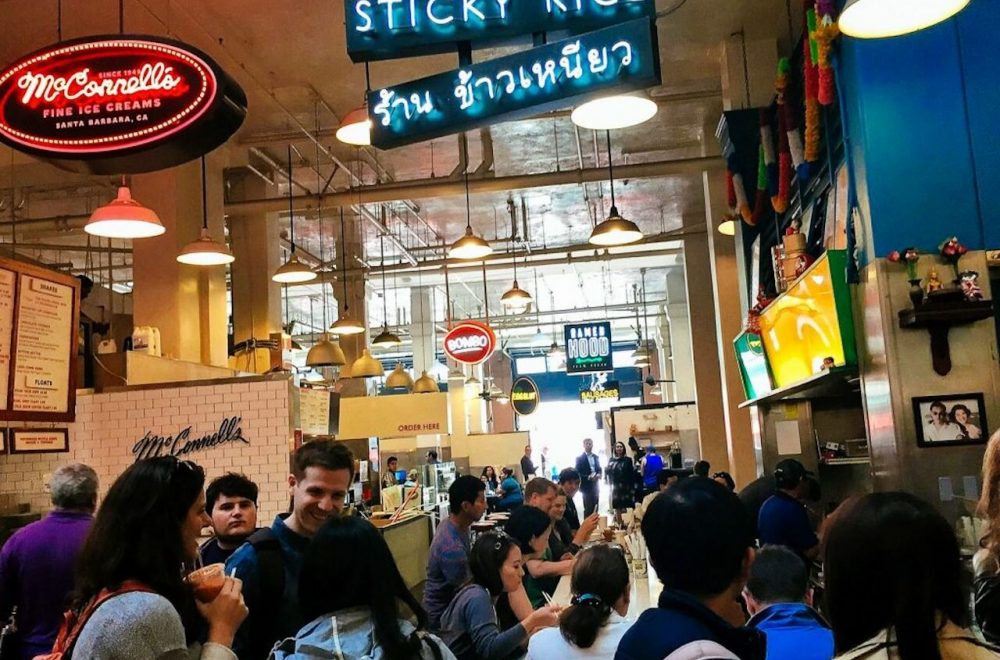 Grand Central Market isn't a restaurant — it's a food hall and a must-see destination when visiting LA, especially with a group. There are over two dozen food vendors. Many of them are considered the best of their kind. Be sure to grab one of Eggslut's breakfast sandwiches, a pie from Fat+Flour, authentic Filipino food from Sari Sari Store, and strawberry donuts from The Donut Man. You can thank me later.
Across the street from Grand Central Market is Angels Flight Railway, which you can take up to explore Walt Disney Concert Hall and The Broad.
There's plenty to explore at this historic market and downtown Los Angeles in general. To learn more about the history and insider insights, take the Downtown LA Food and Culture Tour for a day full of local stories and delicious food.
3. Anajak Thai
Anajak Thai is a 44-year-old, family-owned Thai restaurant in Sherman Oaks. Once a hidden gem, this spot has skyrocketed in popularity in the past few years. The restaurant was originally started by Rick Pichetrungsi. His son, Justin Pichetrungsi, has since taken over and recently earned a James Beard award for Best Chef: California.
Anajak Thai not only offers traditional Thai fare but also a multi-course tasting menu. Be sure to check out their impressive wine list. If you're craving fusion, stop by on Thai Taco Tuesdays — a fun, weekly mashup where Pichetrungsi often partners up with other local chefs.
4. Bavel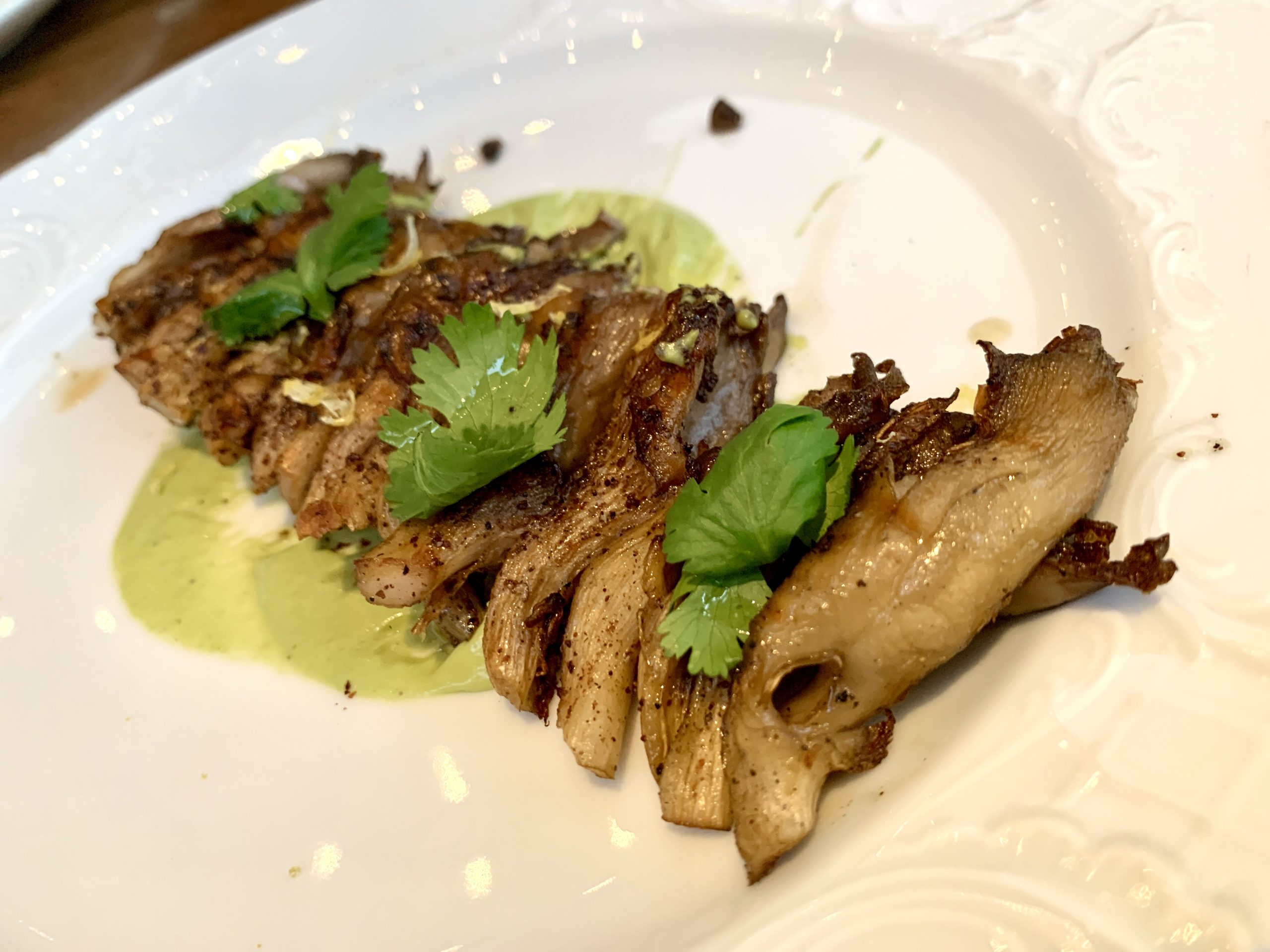 Chef Ori Menashe's Bavel still draws in crowds five years after opening. The interior of the restaurant is green and lush with hanging plants covering the ceiling. However, it's the Middle Eastern menu and fun cocktails that keep guests coming back.
The oyster mushroom kebab and the house-made pita are both must-have orders. But you can't go wrong with any of the dishes on the menu. The entrees are mostly large format dishes so bring a group or be prepared to belly up.
5. Republique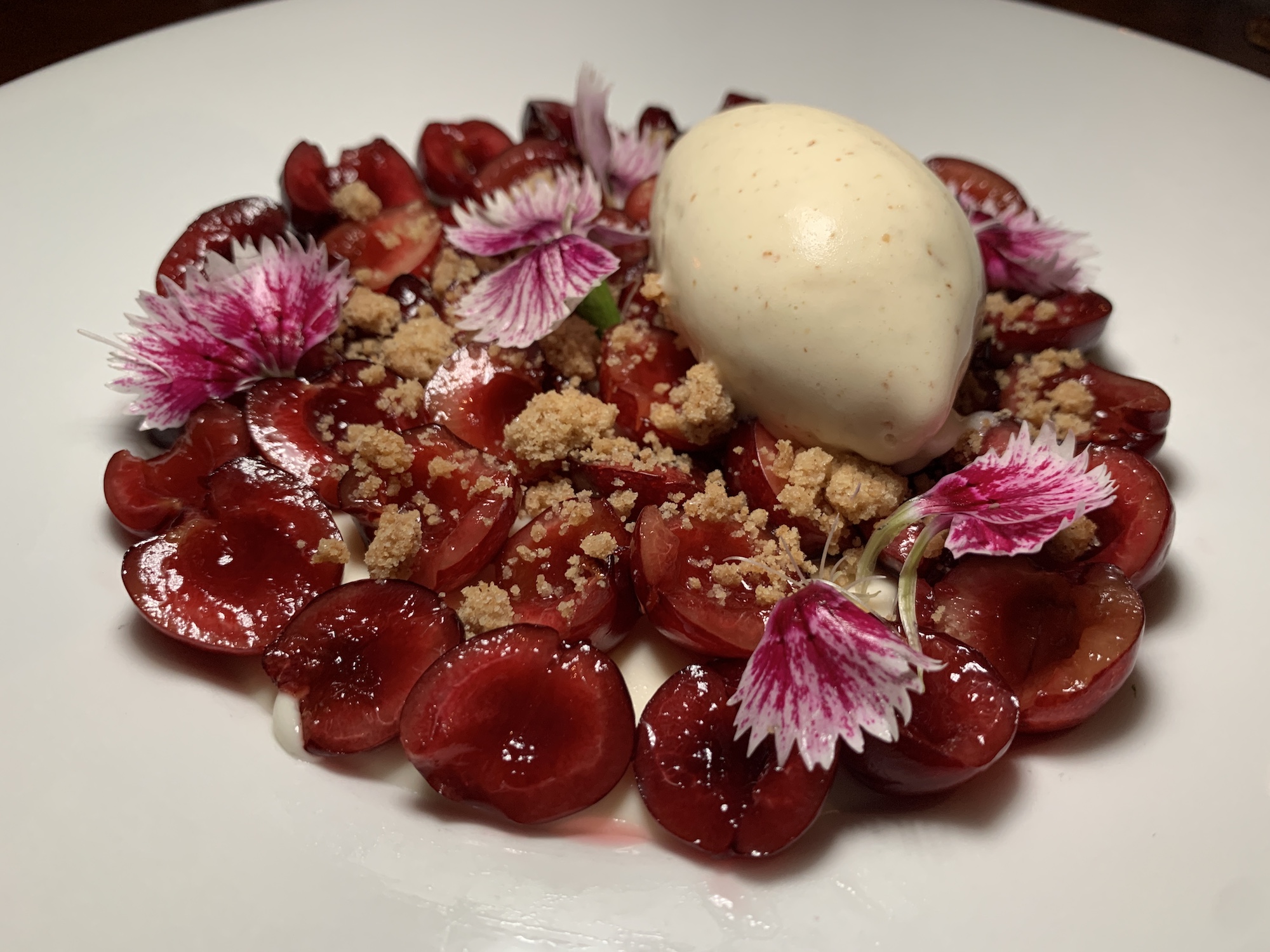 Republique is one of LA's most popular restaurants for brunch and dinner, offering two completely different experiences.
Brunch is a casual affair. Chef Walter Manzke puts together California brunch classics like avocado toast and breakfast burritos with kimchi fried rice. Upon entering, you're greeted by a pastry case that showcases pastry chef Margarita Manzke's delectable baked goods. Don't resist the temptation — these are treats you won't want to miss.
Pro tip: The brunch line here always gets long on weekends. If you just want to get some baked goods to go, order online in advance.
During dinner, the restaurant offers fine dining with a menu curated around seasonal and local produce. The building that houses the restaurant was originally built by Charlie Chaplin and is one of the most beautiful in the city.
The restaurant is located about a mile away from The Petersen Automotive Museum, so head here for brunch before checking out the museum or other spots on Museum Row like LACMA.
6. Sichuan Impression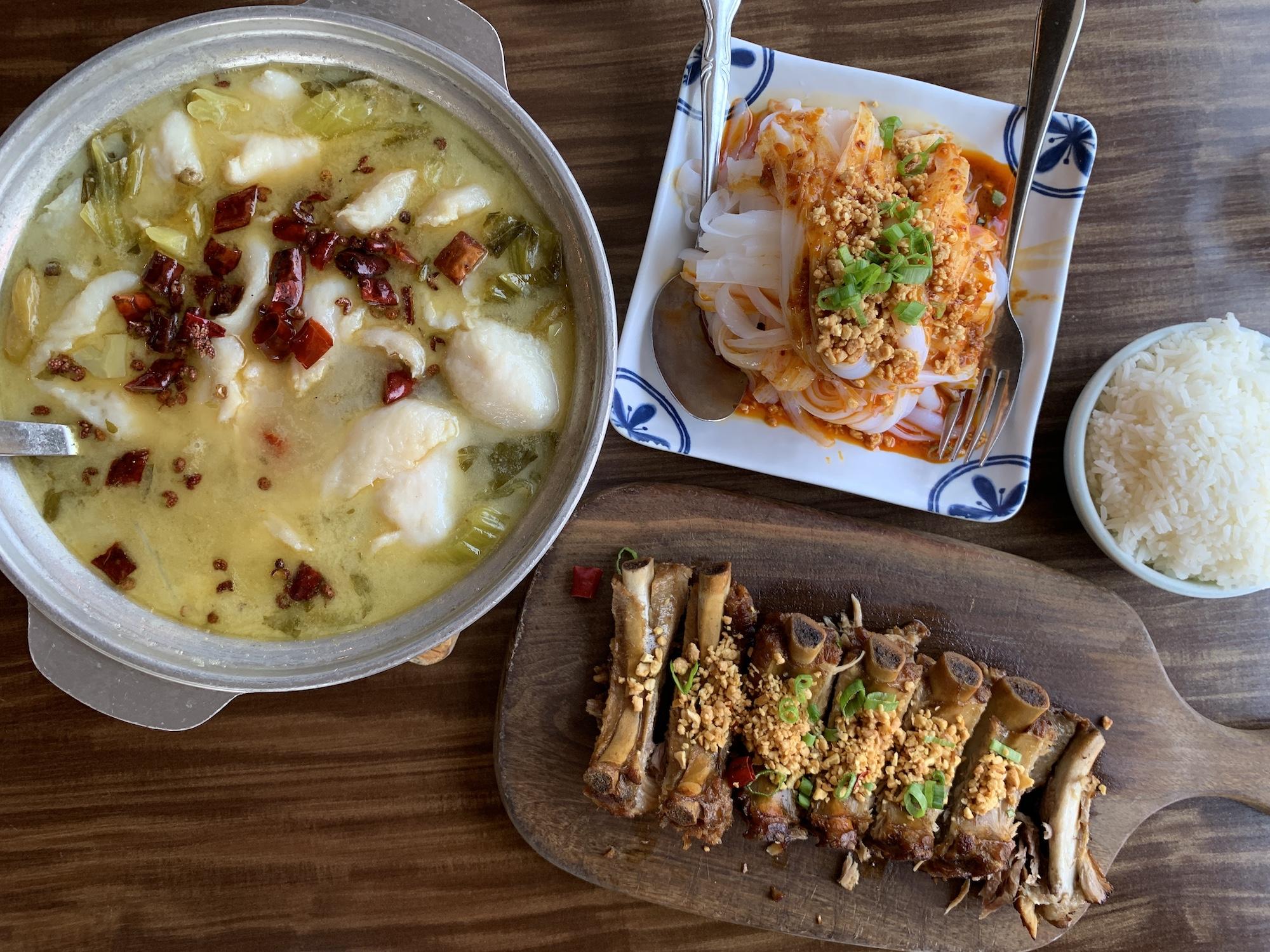 San Gabriel Valley is known for some of the best Chinese food in the country. For travelers who want to stick closer to the city, Sichuan Impression in West LA is a wonderful option.
The boiled fish with rattan peppers is one of its most popular menu items. If you stay away from spicy dishes, the tea-smoked pork ribs are the way to go.
7. Baekjeong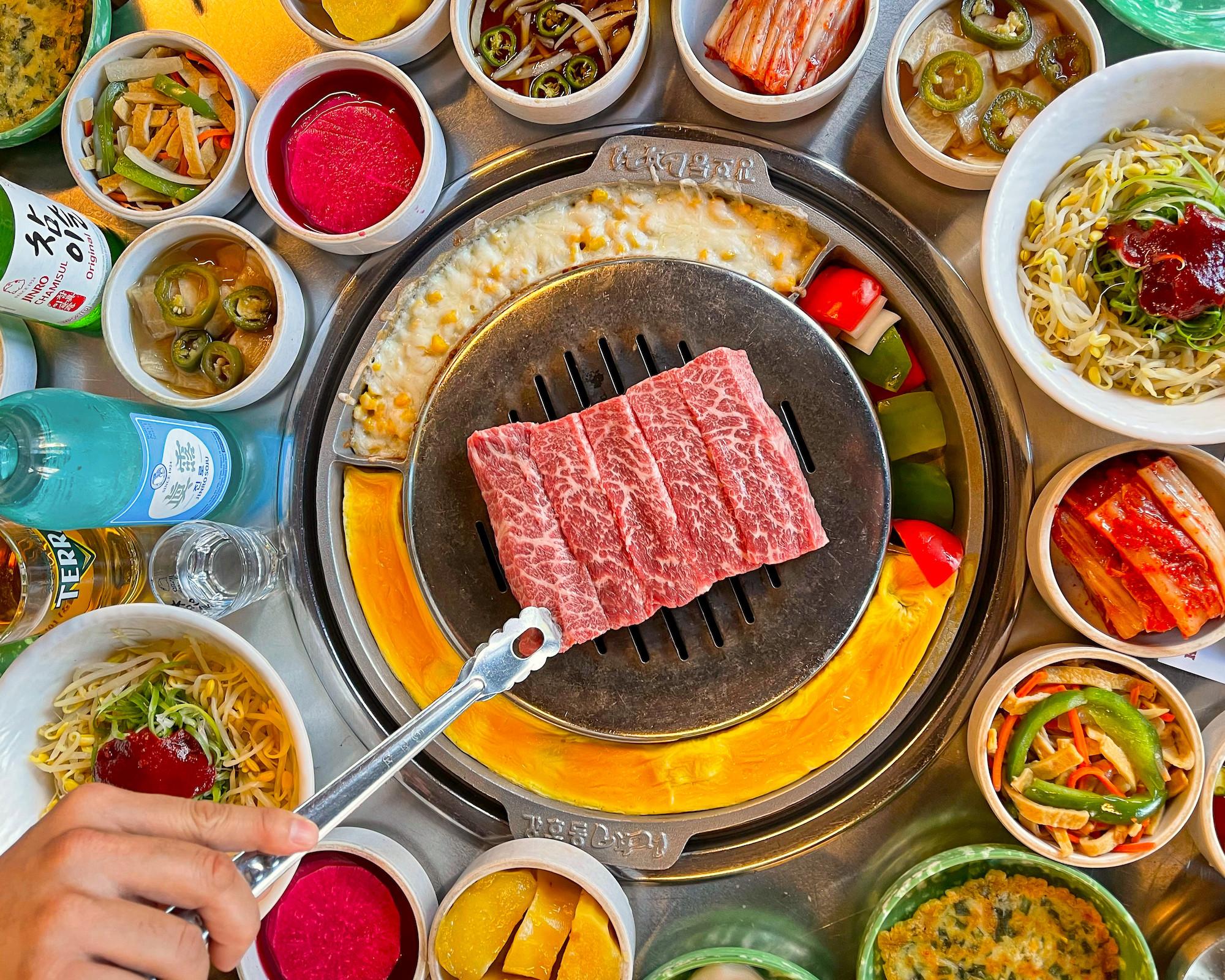 One of the best Korean BBQ places in LA, Baekjeong has expanded to several locations. We recommend the original Kang Ho Dong Baekjeong in Koreatown. This classic still delivers both great food and vibes — while giving you a good reason to check out Koreatown.
If this is your first time doing Korean BBQ and not sure what to order, just get the beef combo for the table. Otherwise, the boneless short rib is always a favorite for most KBBQ-goers.
Explore LA culture through food and drink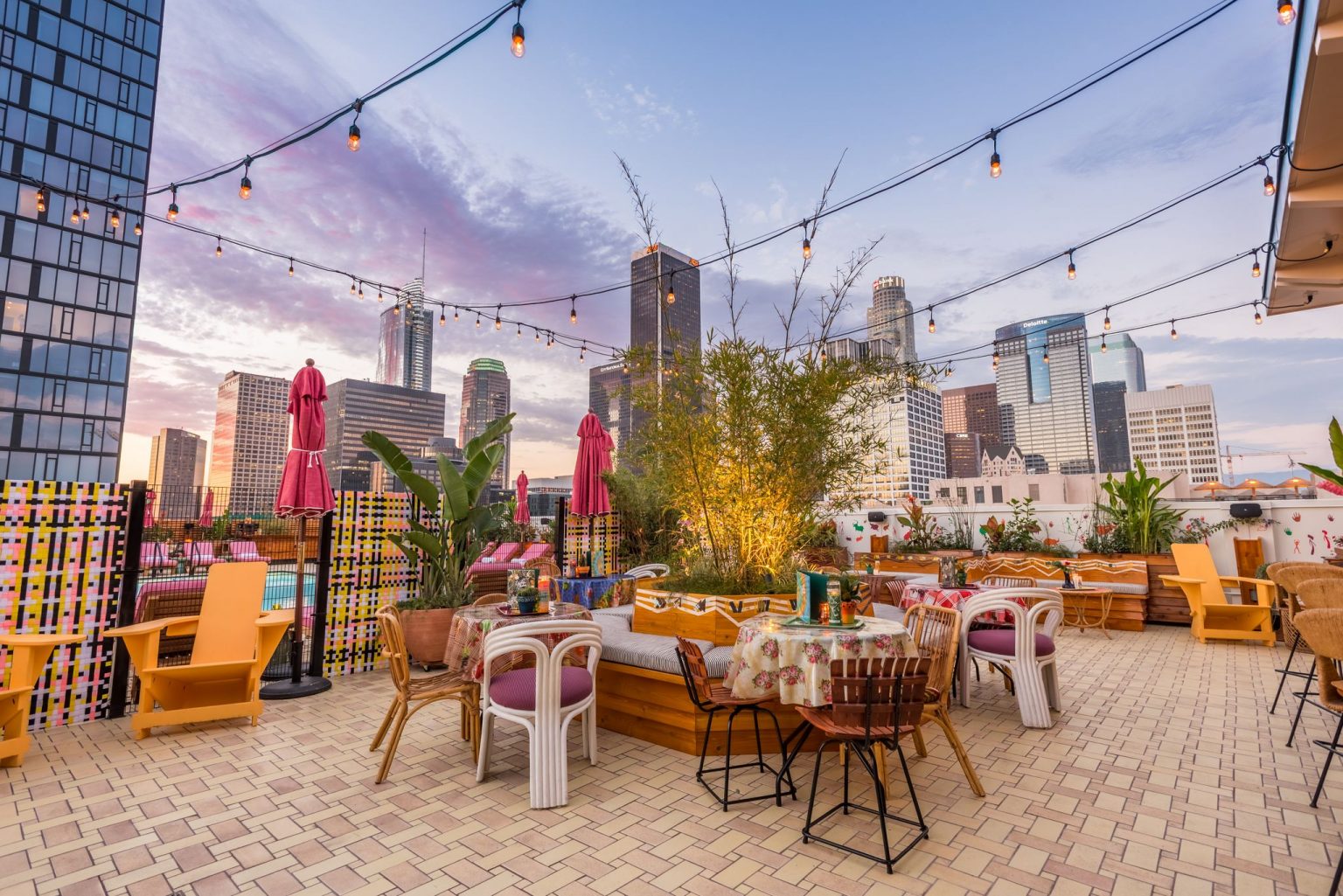 These are just a small sample of the diverse food LA has to offer. For example, did you know Long Beach has a vibrant Cambodian food scene? After a day of sightseeing and dinner, be sure to also check out some of LA's best rooftop bars.