No Badge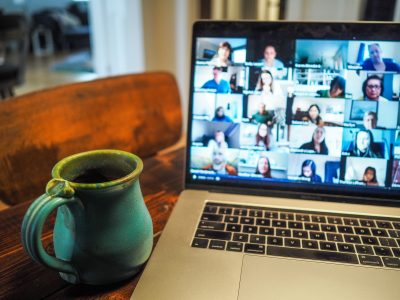 Virtual Gift Exchange Game
Starting at $99 per group
Optional $25/person to include gifts
Perfect for friends, family, coworkers

Includes entertaining live host

Complimentary keepsake video
Gather your friends, family, and coworkers for an online game to celebrate the season in the very best way — with presents!
In this virtual gift exchange, you'll each bring a present themed for a different country. You don't know who will get your gift or what you'll end up with, but that's part of the fun in this gift-swapping game. Your host guides you through the game and keeps everyone entertained.
At the end, you'll get a keepsake video so you can relive the memories again and again.
How it works
The game is virtual, but the presents are oh so real.
If you've played White Elephant or Dirty Santa, you already know the rules. Each participant brings a gift and also has the chance to steal a gift.
In our version of the game, each player is given a country and brings a gift inspired by that country. Your host will handle the virtual "wrapping" so you won't know what the gifts are until they're revealed. After the game ends, presents are mailed to all players.
Gift options
BYO gifts
You can let your group select their own gifts (and countries) by sharing the Gift Form you receive with them. Each participant fills out the form with a link to the gift they plan to buy. We'll use these links for the game. Your group is responsible for mailing out gift after the game ends, but your host will provide you with a list of who gets what.
We bring the gifts
For an additional $25 per person, we'll choose and purchase gifts (ranging in value from $15-$25, including tax and shipping) for each player. We'll also mail them out afterward. No hassle for you, surprises for everyone.
Pricing
60 minutes (up to 10 players): $99
90 minutes (11-15 players): $149
Additional 30 minutes: $50
For groups over 15, please contact us.
Optional upgrade: Include gifts for $25 per person.
Getting started
Register for the Virtual Holiday Gift Exchange.
Receive your Welcome Email, and fill out the Game Form and Gift Form.
Choose the gift you want to bring to the online gift exchange.
A few minutes before your event, log into the Zoom link provided via email.
Enjoy the online party and holiday game!
The perfect holiday game
No masks needed
It's a COVID-safe activity for friends, family, and coworkers.
Real connections
Because stealing gifts lets you really get to know people.
Convenience
We'll handle the details so you can enjoy the game.
Live host
To keep everyone engaged and entertained.
Keepsake video
So you'll never forget this incredible experience.