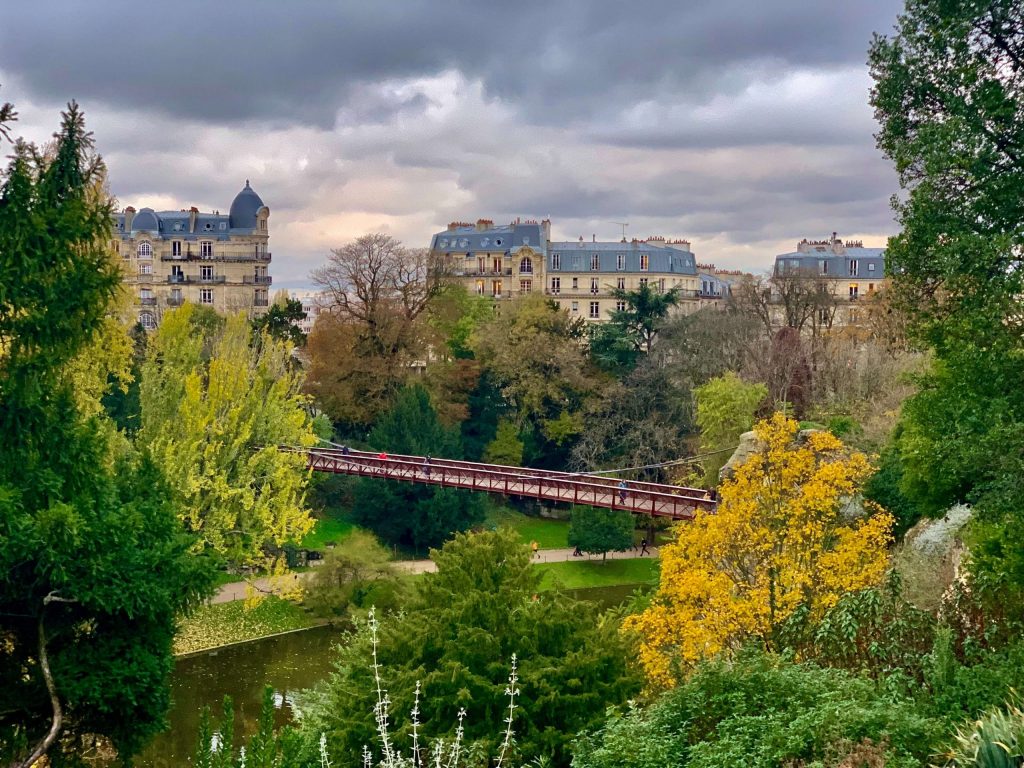 Traveling in Paris, but don't want to sacrifice or miss out on your active and budget-friendly lifestyle? Paris is a great European city for fitness and working out, especially outdoors.
Here are five spots fitness enthusiasts can work out in Paris — for free — surrounded by nature.
1. Run or bike by the banks of the Seine
The Seine offers plenty of scenic riverside views with space for outdoor recreation. You can walk, run, or even cycle. If you need some wheels, there are phone-charging bikes you can ride while physically charging your phone.
Along the walls of the Seine, you'll also find short climbing walls and benches that encourage physical activity. Of course, while you'll find Parisians walking and biking here as well, many flock to this area to open a bottle of wine and picnic by the water. But I'd say a Parisian picnic is a great way to wind down a workout, wouldn't you?
2. Get in your steps at Buttes Chaumont Park.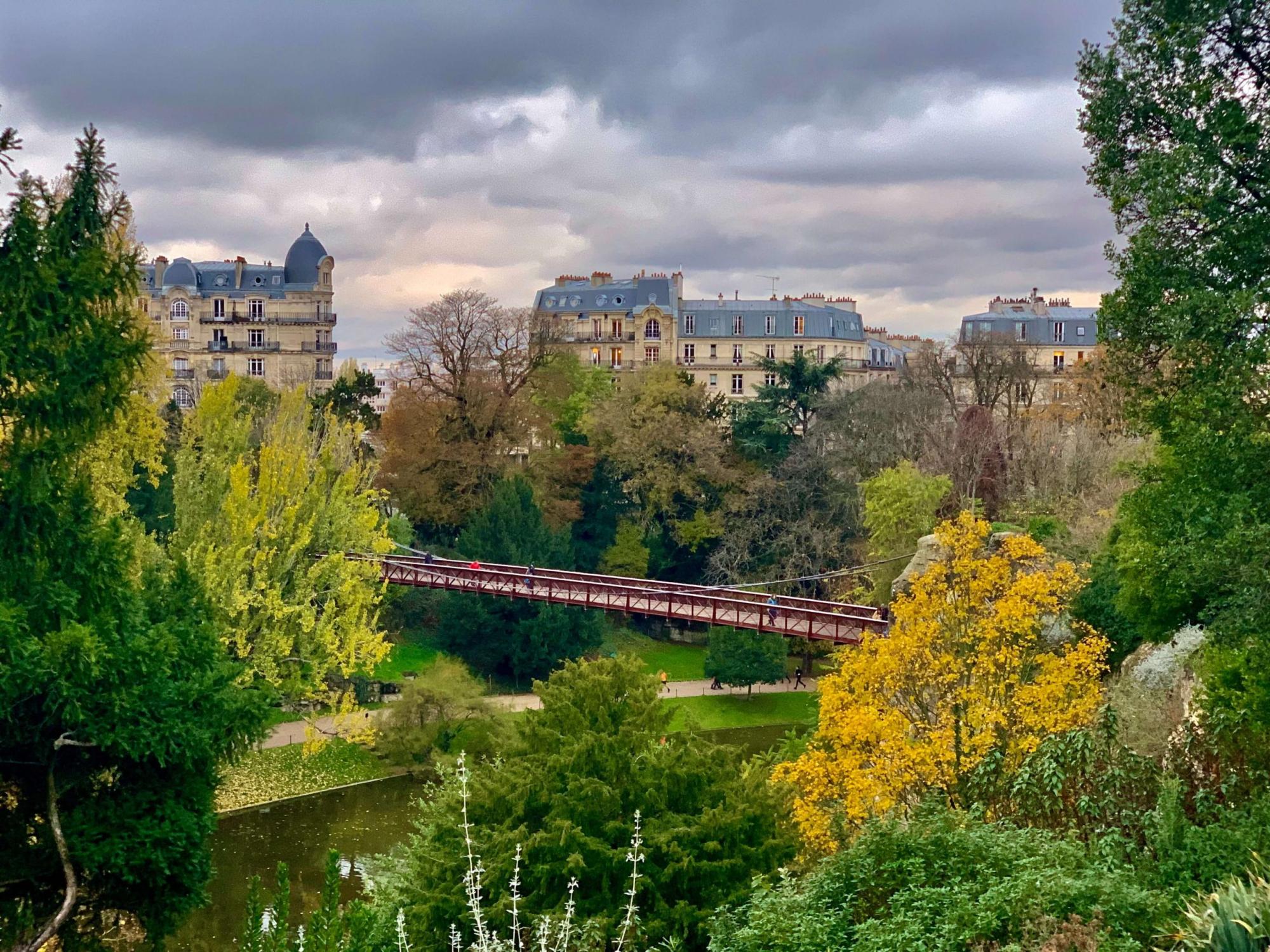 This park is extremely varied in elevation, with rolling hills and steep hillsides to navigate on your jog. There are also public jogging groups that you can join that lap the park, braving the different elevations and helping you stay motivated. In summer, you'll sometimes see group yoga classes held here, too.
You can even just come to Parc des Buttes-Chaumont for a simple walk to the top to take in the views, and then feel the burn (and satisfaction) afterward once you've reached your goal.
3. Strengthen your core at Canal St. Martin
This area has outdoor exercise machines installed in the little pockets of park by the road and the canal itself, called calisthenics stations. Paris has several of these stations throughout its parks, so this isn't the only place to find them.
However, the canal adds some nice scenery while you're working out. You can come here and focus on individual muscle strengthening while getting in a bit of people-watching in this outdoor gym.
4. Do laps in one of the city pools.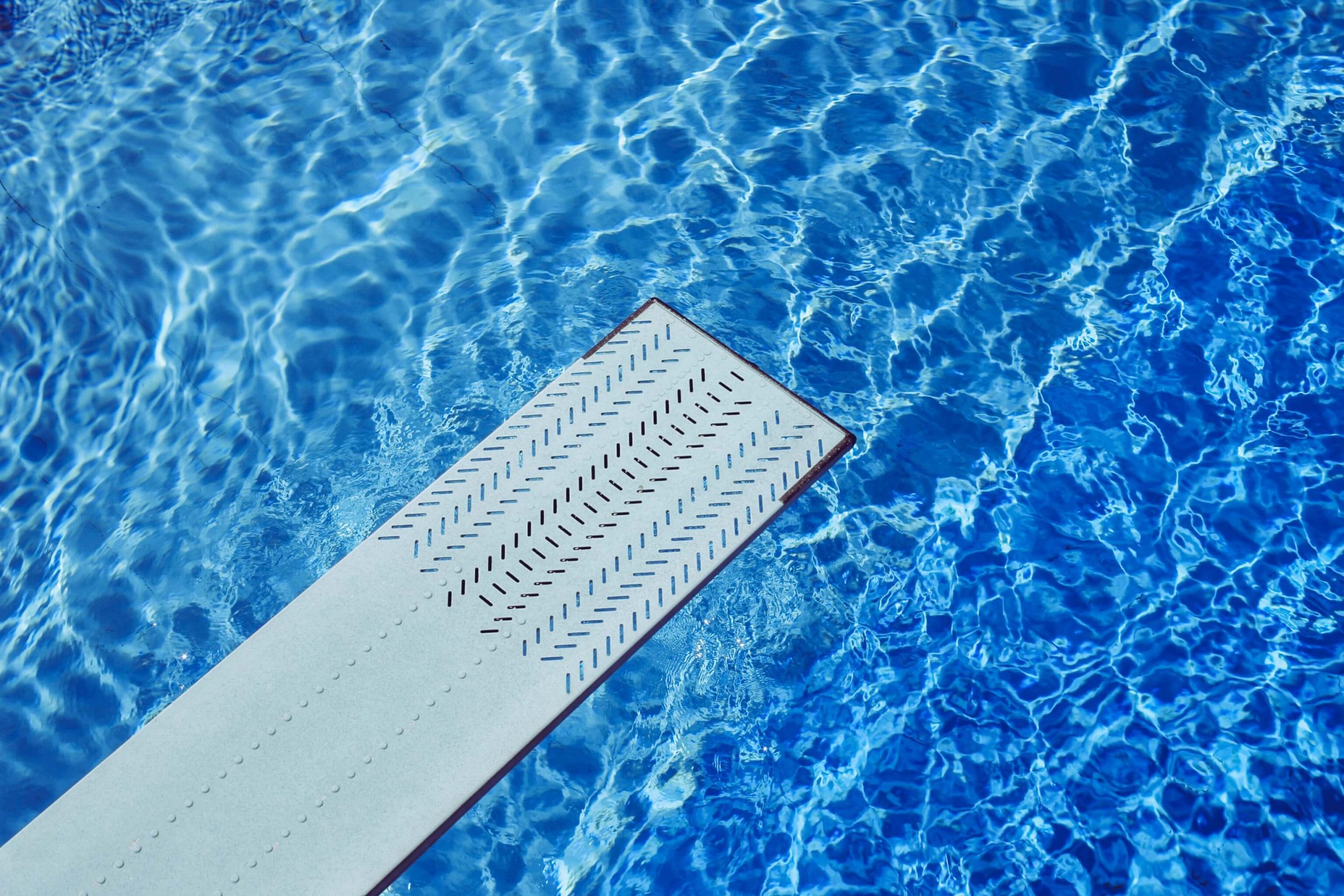 It gets hot here during summer, so Paris has lots of pools. Many cost only around €1-€3 per entry, with no time limit.
These are beautiful to visit in general, as Paris has had some of these pools for quite a long time, and the architectural designs are well preserved. A few are even featured in famous films like "Lolita."
You can get a great low-impact workout in while visiting one of the public pools. Plus, you're guaranteed to be among lots of Parisians since this isn't the typical tourist thing to do.
5. Visit the Jardin du Luxembourg
Besides all the great paths, this park has yet another calisthenics station. As I mentioned earlier, to encourage free workout space for Parisian locals, these are installed with simple machinery to help users focus on strength training and endurance.
Of course, the Luxembourg Gardens also have beautiful areas to jog among the sculptures and flowers. And there are plenty of benches around when you just want to relax and admire the scenery.
Need more workout tips? Check out my guide to the best fitness classes in Paris — great for drop-in visits even if you're here on vacation.