5 Workout Studios in Paris for the Best Fitness Classes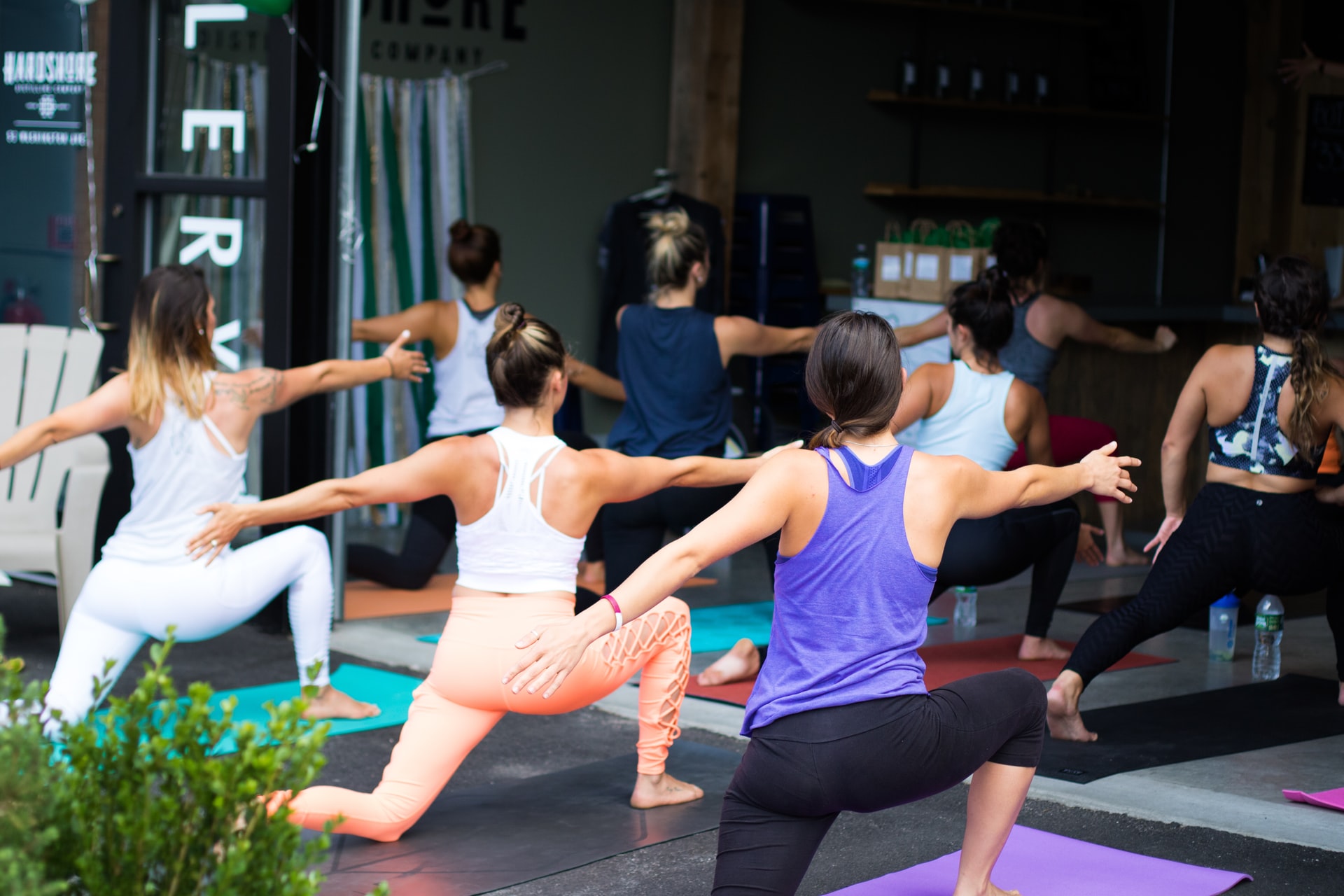 Visiting Paris, but don't want to lose your athletic momentum? Or simply want a workout class in French to test your French language skills and see how Parisians exercise?
When I first moved here, I wanted an interactive way of working out so that I wouldn't be alone, jogging around in the streets. I found welcoming and informative instructors in a friendly atmosphere at all the studios mentioned below. Better yet, they offer drop-in classes so you can join the fitness fun without having to commit to a membership. It's perfect for tourists who are only here in Paris for a short trip.
Here is your guide to five great studios in Paris with intense and fun classes that you will enjoy.
1. Yescoach Session
Every week, you can let loose and strengthen your glutes at this exciting dance-style fitness class with a live D.J. The genius concept for mixing music heavily with an intense dance fitness routine came from the mind of Yescoach, as the hilarious and motivational coach goes by, in 2015. The classes take place each week in a venue that is normally a real, functioning club right next to the Place Vendôme.
All the coaches are lively and hilarious, unafraid as they do the fitness routine with the students on stage. Yescoach goes the extra mile each class with his team, spreading his passion for fitness and fun with guests who come from all over the world. I've been attending his workout classes since September and he encourages a real sense of community for his guests. At the end of each class, I leave feeling so energized because it's just so much fun and my body loves the cardio and strength training that comes from doing dance moves and various circuit trainings.
This is my all-time favorite studio and workout concept because it's an intense, fabulous time, but even if you're a beginner all you have to do is follow the moves of the coach and enjoy yourself and the music.
2. Barreshape
This workout class is one for the books, as well. If you dance Ballet or have ever wished to train like a ballerina, this is the class for you. Without any experience in ballet or heavy exercise training, you will be able to easily follow this class and feel the burn while doing arabesques and pliés.
My favorite kind of workouts are dance-related, which explains my suggestion of Yescoach Session and now Barreshape. At Barreshape, you'll find yourself stretching like a ballerina as the instructor focuses on strengthening each individual muscle through ballet moves. You don't have to move too much or too vigorously, as the stretches themselves will be enough of a challenge during your workout. It's one of the most intense and effective workouts you can try here in Paris without doing too much cardio.
An added bonus — ballet is already a dance with a lot of French words already, so you won't get lost when the instructor instructs the class in mostly French. As always, these studios are used to accepting and training visitors from all over the world so even in communication barriers they're super friendly and able to help you get a great workout in.
3. Mu:V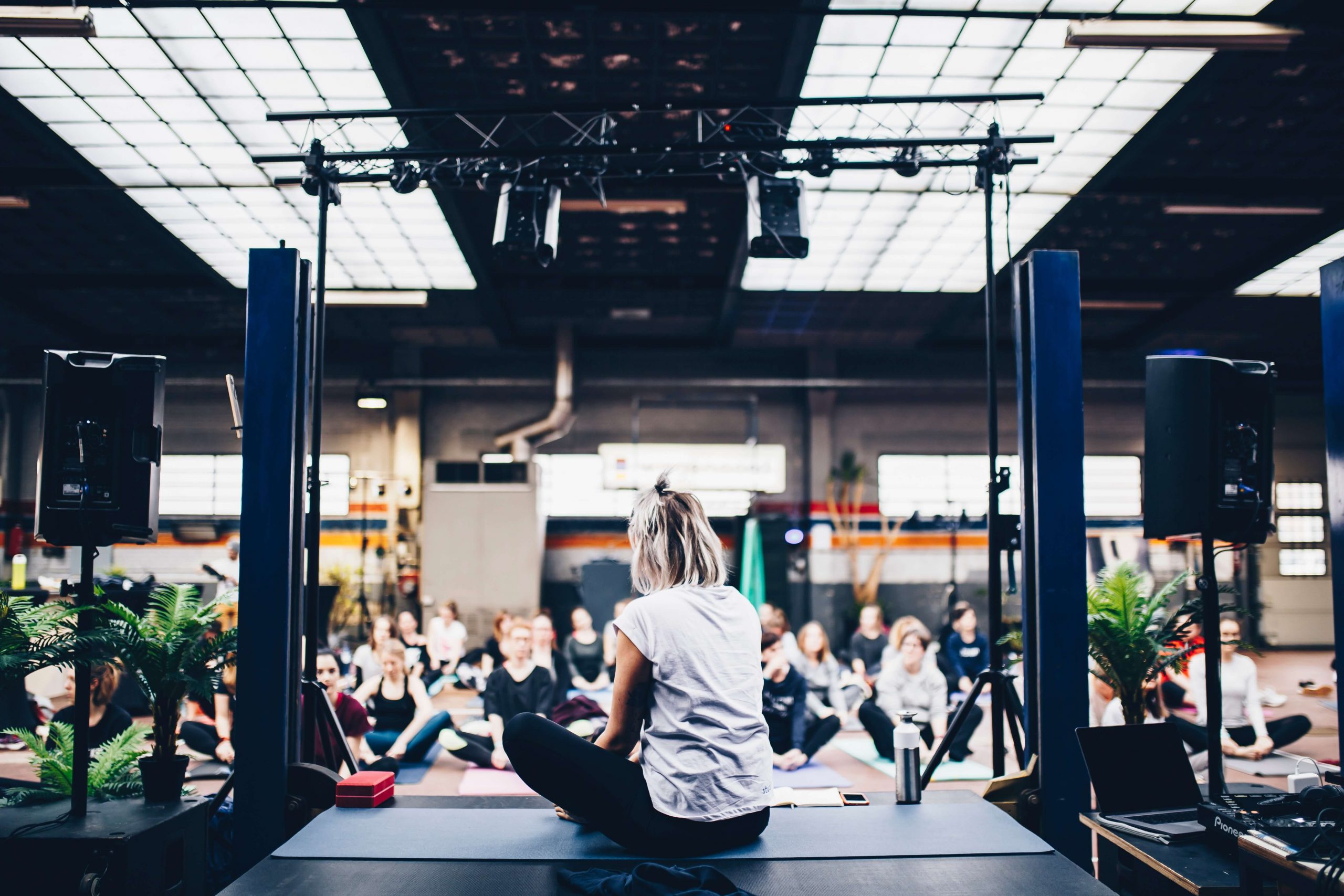 Located in the 11th Arrondissement, this little workout studio is great for Pilates, muscle strengthening and more. Mu:V even has an extremely nice café to grab an espresso or a muffin after your class. The instructors and owners of the studio are bilingual in French and English and welcome class participation to encourage a friendly community during the class. The first time I came here, I stayed for about an hour after the class just to chat with one of the owners of the studio because of how welcoming I felt during a pilates session I just experienced.
The group of students that dropped in for the class that day were very kind and I realized working out at some of these studios is a great way to meet locals and learn more about the French culture. The workout regimen is extremely efficient on your muscles when you don't feel like you're moving that much. The Mu:V instructors kept me motivated and encouraged me when I thought I couldn't anymore and were patient and understanding with me when I just couldn't hold a position any longer.
4. Chez Simone
This treasure of a studio is in a beautiful apartment hidden in a little passageway on Rue Saint-Denis in the 10th Arrondissement. It's absolutely gorgeous and offers high-end services, including your own locker, showers with shampoo and moisturizers, cucumber water, and more. Aside from the amazing locker room, there is a kitchen where you can serve yourself drinks and snacks before and after your class.
At Chez Simone, classes are an intimate size, and the instructors are outgoing and energetic. I didn't feel as much of a tight-knit community vibe like at Mu:V and Yescoach Session, but I did feel encouraged and pushed to limits I didn't realize I could achieve. The group will make you keep going even when you desperately think it's time to give up on the cardio-heavy workouts.
This studio is especially perfect, in my experience, for anyone who loves HIIT and Pilates workouts, but there is a whole itinerary of diverse classes to choose from.
5. Summit Cycle
I'm not so much of a biking fan when it comes to working out. However, at Summit Cycle the pure competitive challenge of the class changed my mind. Instead of focusing on how badly my legs were burning in the bike I could put my energy into maintaining my place in a little competition between me and the other students that is shown on the main screen by the coach. You can see your statistics and the zone by color that you're maintaining or reaching if you try to beat your current score.
Summit Cycle is a great studio to come to for high-energy classes. You can cycle along with your instructor easily enough or you can compete for consistency and endurance in the red, green and yellow speed zones. You can also focus on the great music they play during the session.
But what if I don't know French and I'm nervous?
You might be shy of going to a new workout studio, especially in another country. On top of this, if the French language is foreign to you then you might be nervous about the language barrier. However, all the studios above are friendly, encouraging, and go above and beyond to help you reach your fitness goals no matter where you come from. And exercise transcends language. Watch the instructor, and follow along — it's fun!
My review
Take it from me, I signed up for ClassPass (which is an easy way to browse Parisian studios, all in one place) when I first arrived in Paris. I didn't really think the commitment to working out would stick, as it normally never does for me, but I'm still going on a weekly basis. I especially thought I'd chicken out from the classes being in French, but there are so many anglophone options and more, plus the instructors are always accommodating.
You can do this! I hope you enjoyed this guide to five workout studios in Paris that offer drop-in classes. They're great for motivation, community, and fitness, whether you're here for a short trip or fall in love with the city, like me, and decide to stay a bit longer.