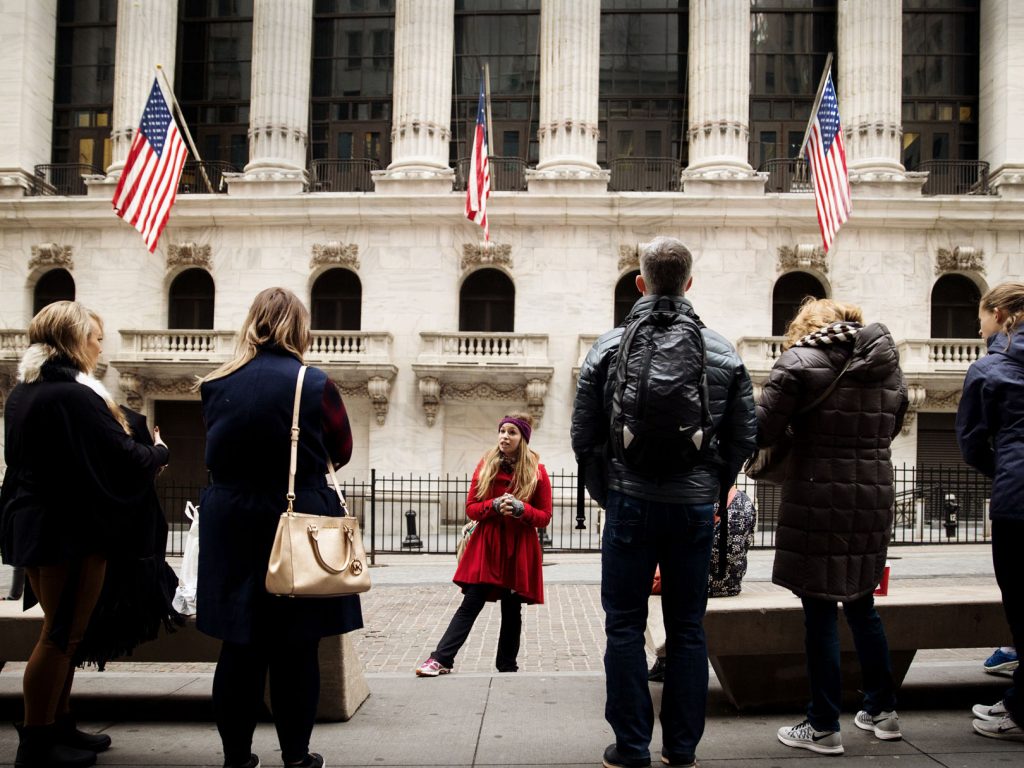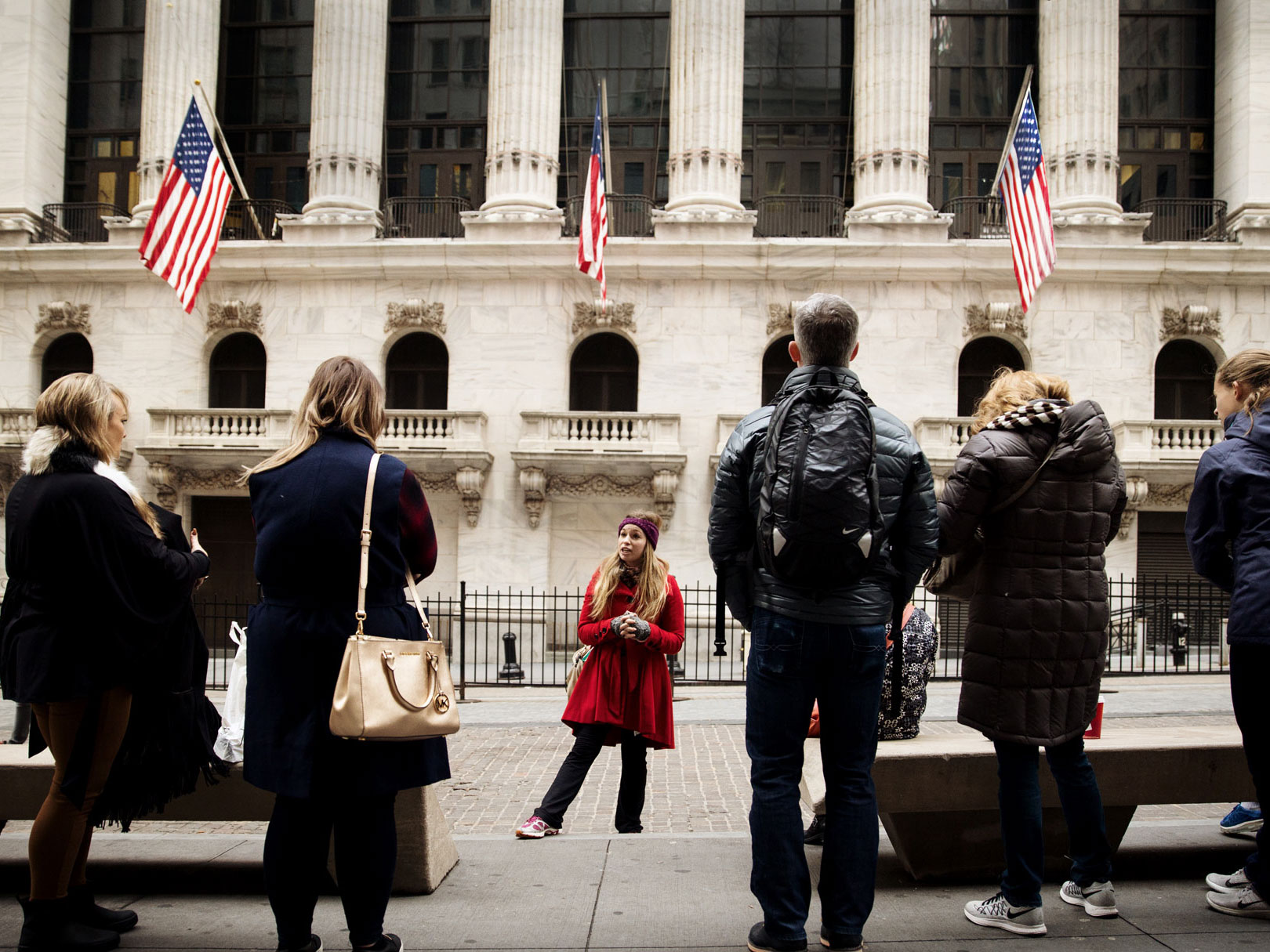 As a tour guide, I will be the first to admit that there's a lot of stereotypes about guided tours that are true. Good and bad. They definitely aren't for everyone.
But there are plenty of reasons why taking a tour is the perfect way to travel. It all depends on what you prefer and how you like to travel. Since I've been a tour guide for the past four years (at one of the best tour companies), I'm here to break it down for you. In this post, I'll cover pros and cons of guided tours, including when you should take a tour and those times when it's better to go it alone and skip the tour.
When to take a guided tour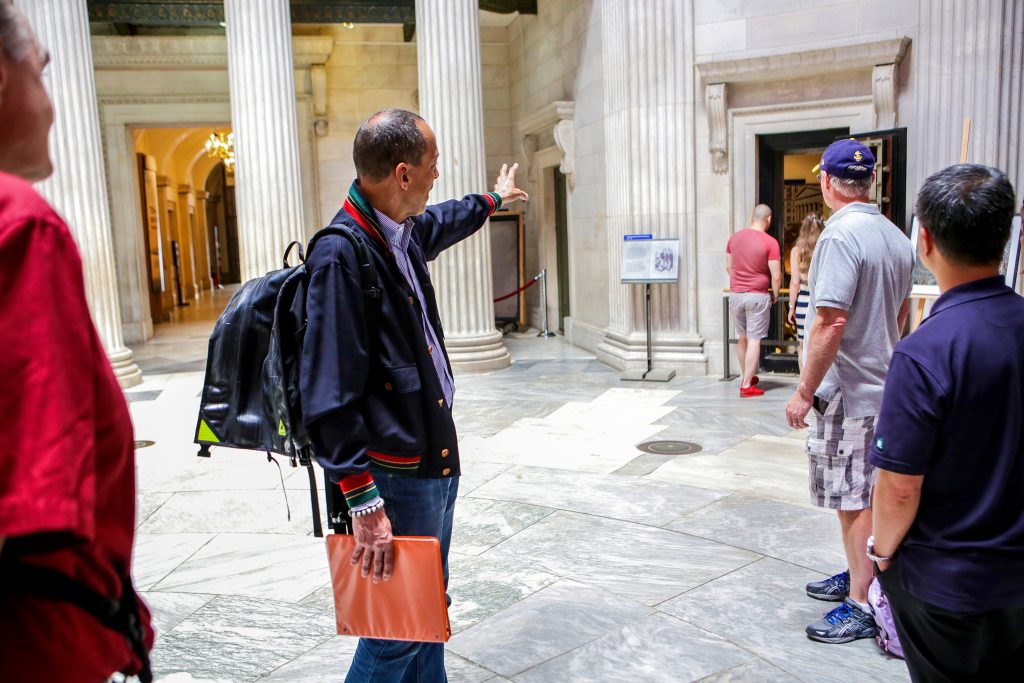 It's your first time in a new place
Traveling to a new city for the first time can be daunting. You're not used to the people, the streets, or the best way to get around. If you're a solo traveler, you might also be concerned about safety in a big city like LA or Paris.
Joining a tour takes care of a lot of these concerns. A reputable tour company would never bring you somewhere that isn't safe, and a well-trained guide will have lots of expert (and free!) advice about how to get around the city. Plus, you can use the time on the tour to learn more about where to go, the best way to travel, and places you should avoid.
Guide tip: If you'll be in a city for a few days and plan to do a guided tour, schedule it for early in your trip. We hear it from our guests time and again — taking one of our tours on the first or second day makes the rest of their trip better because they get an intro to the destination.
You like to learn as much as you can
It's one thing to see a beautiful building. It's a whole other thing to see the building while learning about its history and all the people whose lives are connected to it. Understanding the places and people of the city you're visiting deepens your experience while traveling. You'll appreciate what you're seeing even more.
At the end of the day, my goal as a guide is that everyone will learn at least one fact that they find interesting enough to share with a friend or family member. I feel good knowing I've given them a fun memory and a good story. Plus, it's so much better to hear surprising true tales from a guide than to read dry facts online.
You're looking for local recommendations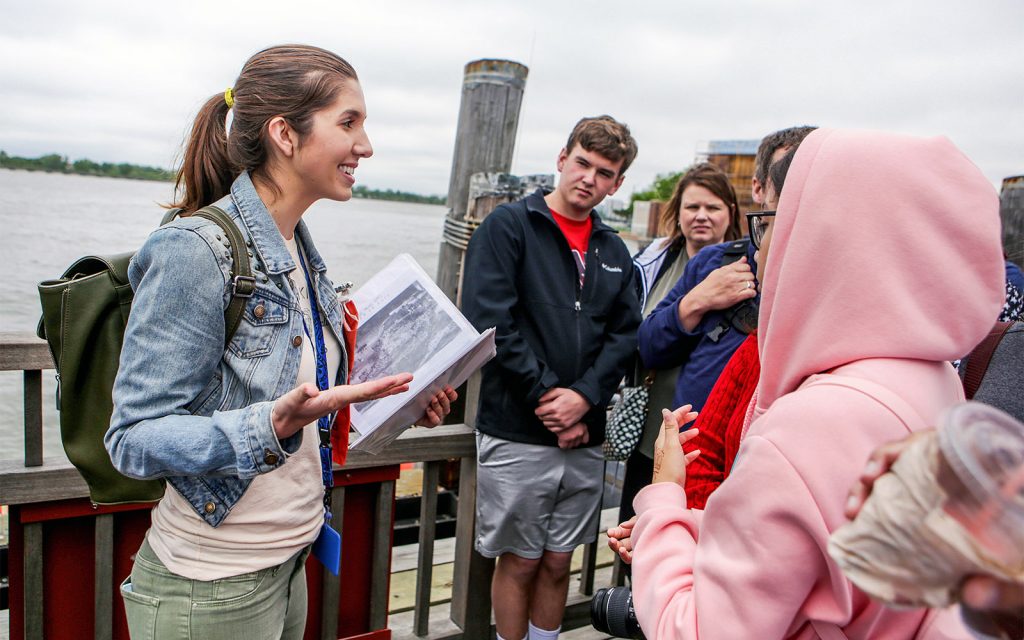 Like discovering hidden gems or the popular joints locals like to hang out? Nothing beats getting in-person advice from your local tour guide. You can ask them for recommendations on what to do and see, customized for you or your group.
I always tell my guests — take advantage of our time together! We usually have at least a couple of hours with each other, and my job is to serve you in any way I can. Even if I don't have personal experience with a particular place, chances are I've heard about it or know someone who does. There's a lot you can learn from just talking to a tour guide and asking them about what they enjoy doing in the city.
Timing is limited
Let's just say there's a reason we offer an express tour for places like the Statue of Liberty and the Vatican.
Any time you take a trip, it seems impossible to be able to do everything you want, especially in a huge city.
A tour gives you the opportunity to see a lot in a little bit of time. Most tours try to cover as much ground as possible, so it's a great way to travel if you're looking for the best and most convenient way to hit the really important stuff.
Guide tip: If you're looking for tours that cover the best things to see in the city, look for tours billed as "highlights" or "in a day." We offer these in most of our cities:
Highlights tours may be touristy, but they're intensely practical — and loads of fun.
Plus, tours that cover crowded places like the Louvre and the Colosseum tend to have perks like skip-the-line tickets or quick entry. No one wants to spend their vacation stuck in a line for hours.
You want to let someone else take the reins for a bit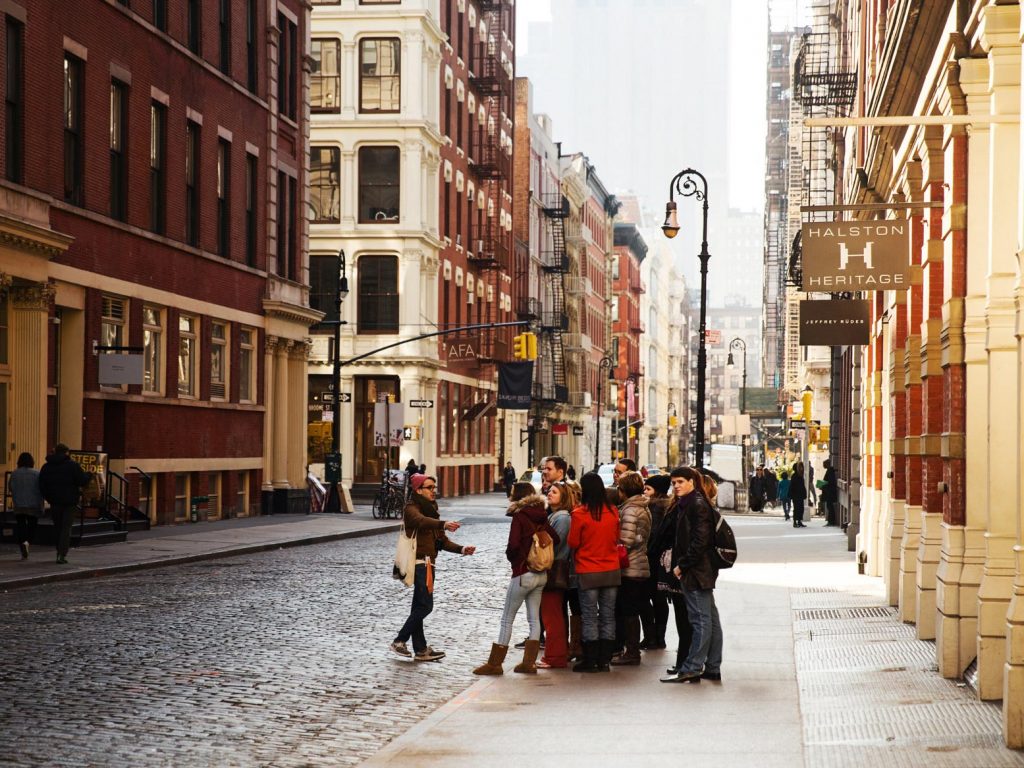 Traveling can be really stressful, and not everyone enjoys planning it. The beauty of a tour is that once you've picked it, it's now up to the guide to entertain you and organize your next few hours.
If something goes wrong, it's up to the guide to handle it. If you need to get from point A to B, the guide has to get you there.
As a traveler, it can be a huge relief to just sit back and let someone else take over your vacation for a while.
When NOT to take a guided tour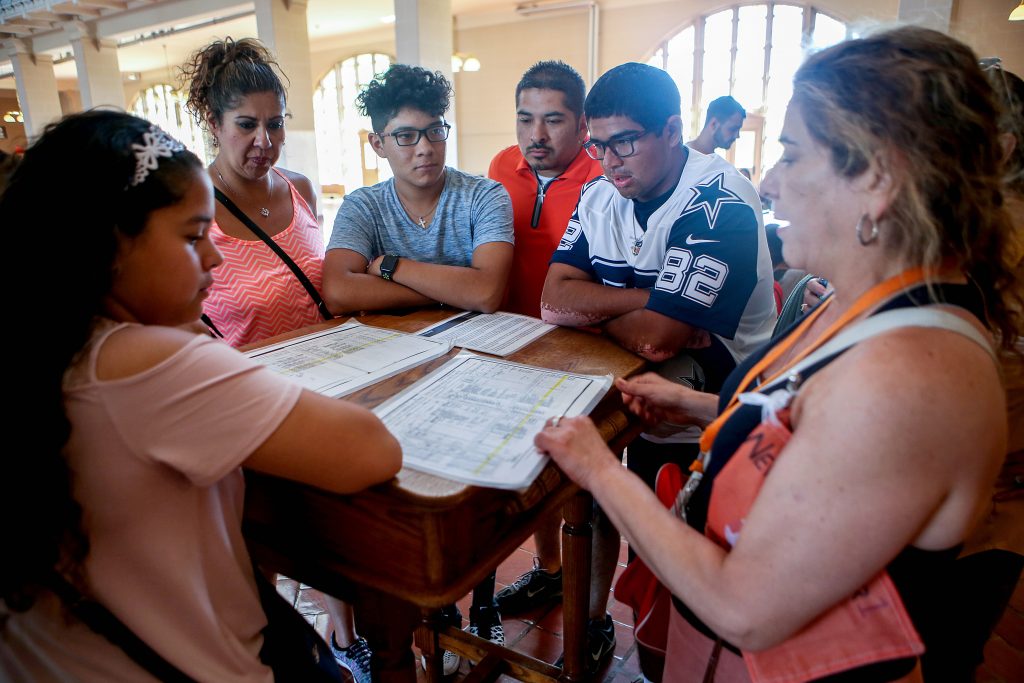 You want to be spontaneous
Since a tour has planned stops and talking points, there's less room for flexibility.
If you're someone who likes to stumble upon something special or just wander around without any real goal in mind, you probably wouldn't enjoy the structure that a tour provides.
While a good tour will certainly have surprises and you'll discover things you didn't know before, there's not too much spontaneity involved since you'll have a general idea of where you're going and what you'll be seeing.
You don't want to commit to a time and place.
If you're that spontaneous type mentioned above, you might prefer not to plan any part of your vacation ahead of time. But with most guided tours, that tends to be something you need to do.
You don't necessarily need to plan out all the details, but you will need to commit to getting to the meeting point on a specific day on time. (Or 15 minutes early, which is what we recommend for our guests. If you're late to the check-in point, you might not be able to catch up with your tour group!)
Now, not every tour company will turn you away if you try to book last-minute, but it's a lot more likely that the award-winning tour you really wanted is filled up. So touring takes a little planning ahead.
You have somewhere you need to be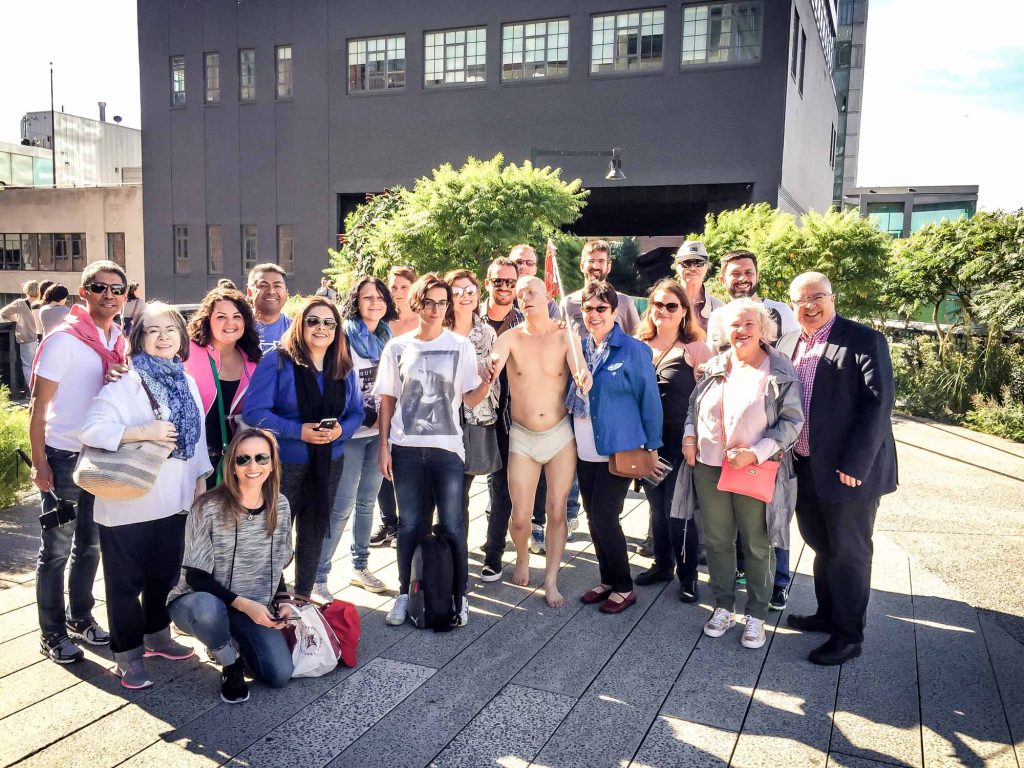 You can't always squeeze a tour into a busy schedule. And it's especially a bad idea if you have a flight (or train or ferry) to catch right after the tour.
For example, if your plane leaves at 4 p.m., it's best not to start a two-hour tour at noon. Of course, you can always leave early from the tour, but then you'll end up missing things and not getting the full experience you paid for.
You're also likely to be stressed about making sure you get to the next place on time, and you might have to worry about bringing luggage with you — and quite a few big attractions don't allow people to bring luggage inside. Plus, who wants to be toting extra stuff around on a walking tour?
You're a budget traveler
Pretty much everyone traveling is on a budget of some sort, and there's usually a tour that can fit with what you're looking for. We've done tours from $25 all the way up to customized private tours for groups that reach into the hundreds.
But if your main goal is to travel as cheaply as possible, tours probably aren't a great fit.
Guide tip: Keep in mind, sometimes booking a tour will actually save you money. If you're looking to visit a ticketed attraction anyway, many companies will include the ticket with your tour at a discounted rate.
You have limited mobility or health concerns
This definitely doesn't apply to every tour, but it's relevant for walking tours, one of our favorite offerings here at ExperienceFirst. If the tour involves a lot of steps (like the Catacombs), hiking (like Griffith Park), or another physical activity, such as biking, it might not be something you're up for. And that's absolutely fine!
If you're interested in joining a tour but are concerned about mobility, consider booking a private tour. That way, the guide can tailor the tour to your needs. No rushing, and a schedule designed just for you.
Guide tip: Another thing to love about private tours? All the photos of just your group! Plus, you can ask as many questions as you want without worrying about sharing the guide's time with others. The guide is there just for you.
You don't like sticking to someone else's schedule
When you're in a group, you're usually limited to the stops that have been designated by the tour guide. You can't stay somewhere longer without ditching the tour completely. You most likely won't be able to see anything that's not on the itinerary. This might not bother you, but some people might not like leaving a place to keep up with the group.
I often tell guests to revisit a place they enjoyed on the tour so they can experience it more in-depth on their own. But if you want to be able to decide how long you spend in place, from five minutes to five hours, then a guided tour might not be for you.
To take a guided tour or not? The decision is yours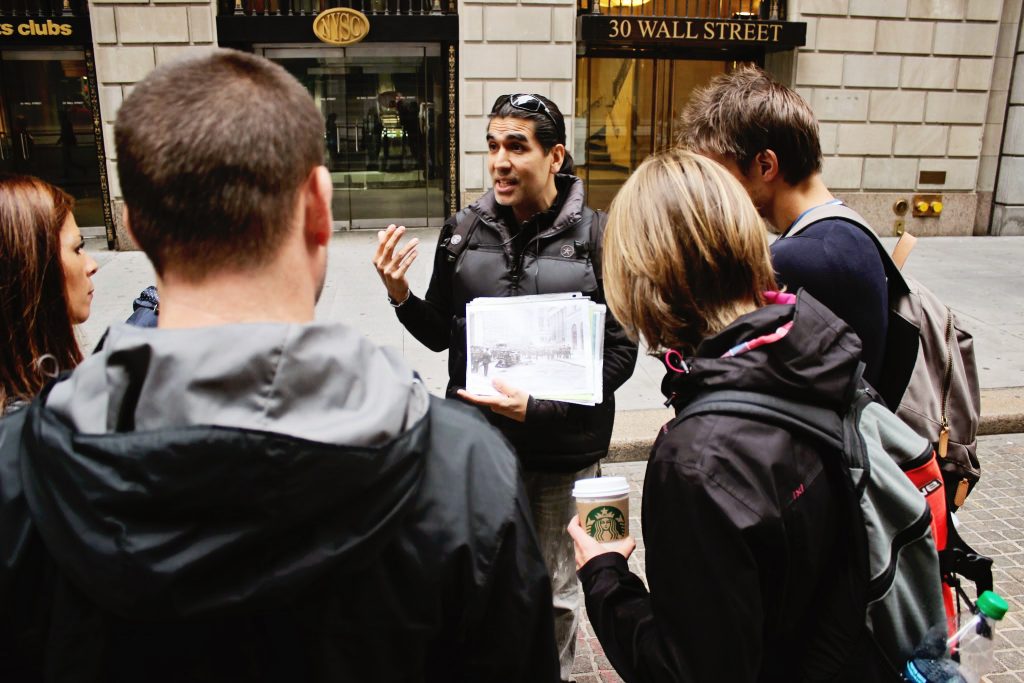 Hopefully, you now have an idea of if booking a tour is right for you. Clearly, there's a lot to consider, and at the end of the day, it's all about personal preference.
You might find that sometimes you like taking tours and sometimes you don't, and that's fine, too.
A guided tour might not be right for every day or every trip. But it might be just what you need to really get to know a neighborhood or make the most of your time at a world-famous landmark. So think about how you personally enjoy traveling, do your research on the pros and cons of guided tours, and get out there and enjoy the world, however you choose to experience it.