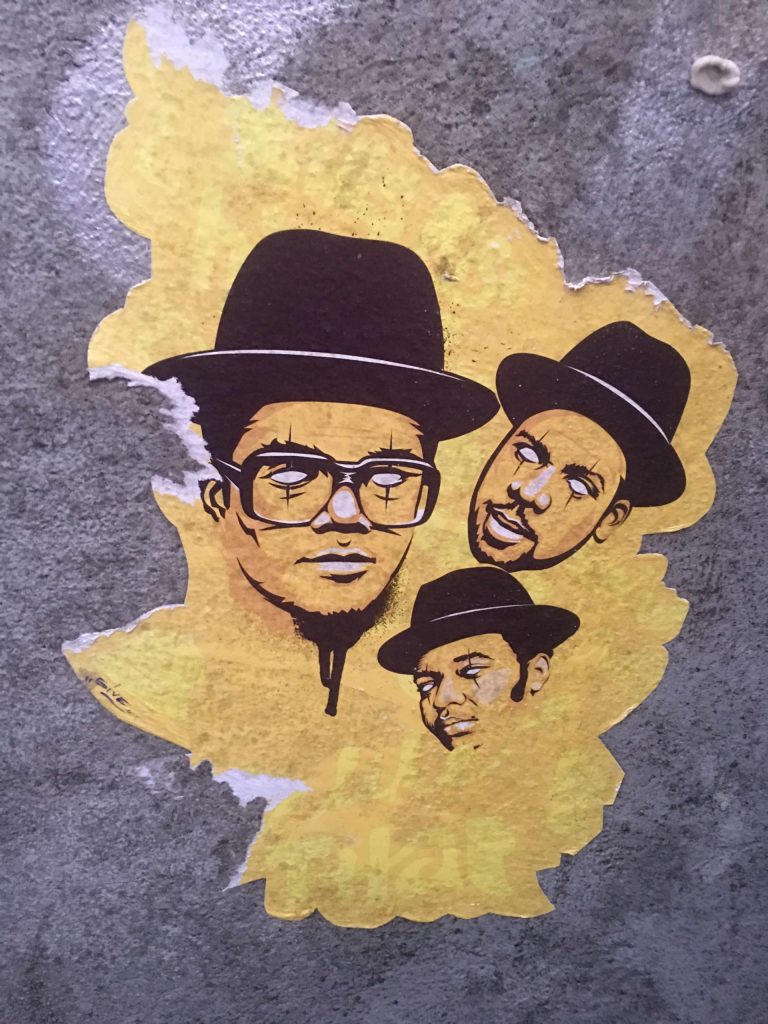 These notices were translated word-for-word from Fench to English, and the effect is almost as entertaining as the events may prove to be.
Several Thursdays per month, DirectionsBis and Maison Sage join forces to offer you 1 hour of DJ set at aperitif time and live! For this second edition, DaJew from the Sauce Cactus collective will be behind the turntables
Check out the Soundcloud profile to see if you want to party hardy, virtually of course ⇢ https://soundcloud.com/dijetem and the Instagram profile may give you some visual cues to stimulate your interest
The name MAISON SAGE refers to our desire to create a more family-friendly place, an enclave in the Parisian night in which we feel at home, between brothers, between sisters, between friends, between friends of friends …" See you THURSDAY MAY 21 at 7 p.m. Visible from our page, that of DaJew and Maison Sage
Now, this sounds like the most enigmatic, aromatic, aphrodisiacal event to ever promise to grace the earth. This was Google Translated and this is an almost verbatim transcript. It was just too amazing to change;
Block your weekend !!! 🎪 The Festival of Peach Walls returns on May 29 (before evening), May 30 & 31, 2020 to celebrate its 20 years! 🎋 Artistic and activist festival, admission and fanzine at free price.

Prepare to be suprised, overwhelmed, charmed & driven by the sweet madness of this cheeky festival. Get lost in flower gardens. And ask yourself in their alcoves, where artists, comedians and musicians will take you into their fabulous worlds and make you hang out.

We will discuss the commons, our dreams, our mistakes and make friends. To observe the moon and feel the sun, to vibrate in the joyous pitch of the encounter with the other. To cross the skin, to dive into the eyes, so that silky desires arise, so that the sweetness of an exchange hits the meninges, to breathe the breath of the wind, to savor time, to break taboos, to take the risk of imminent, powerful, impactful, frightening, green change … Now. 🌱 🎉

We welcome you with open arms, young & old free of spirit! Let us fight together in the joy and the listening of the alive, for the safeguard of this zone to defend enchanted, mysterious, poetic, cunning and magnetic, wild & phlegmatic!

Wow.
Since things in Paris haven't quite gotten back to normal (as in restaurants, clubs, large venues and bars have yet to receive an opening date) the next couple of What's Poppin' items will be of the ethereal kind. You can enjoy them in the comfort of your home, or wherever you happen to be living your virtual Parisian experience.
Netflix in France is honoring one of the most famous New Wave filmmakers, François Truffaut. Truffaut was a prolific director in the 1960s and his film Shoot the Piano Player stars French-Armenian actor Charles Aznavour as a used-up pianist that has hit the skids after his wife's death. Mindlessly tickling the ivories in a Parisian dive bar, a waitress at the bar falls in love with Charlie, who it turns out is not who he says he is. When his brothers get in trouble with gangsters, he finds himself getting mired in the chaos and must rejoin the family he once fled.
If you aren't up on electronic music, then allow me to introduce you to not only arguably France's most well-known musical group, but one of the influental and highly-regarded bands worldwide. Daft Punk has a way of being the most cool no matter whom they collaborate with (and they've teamed-up with some big names in music) and when you hit play on a DP playlist, your hip-factor multiplies exponentially and heads are sure start bobbing.