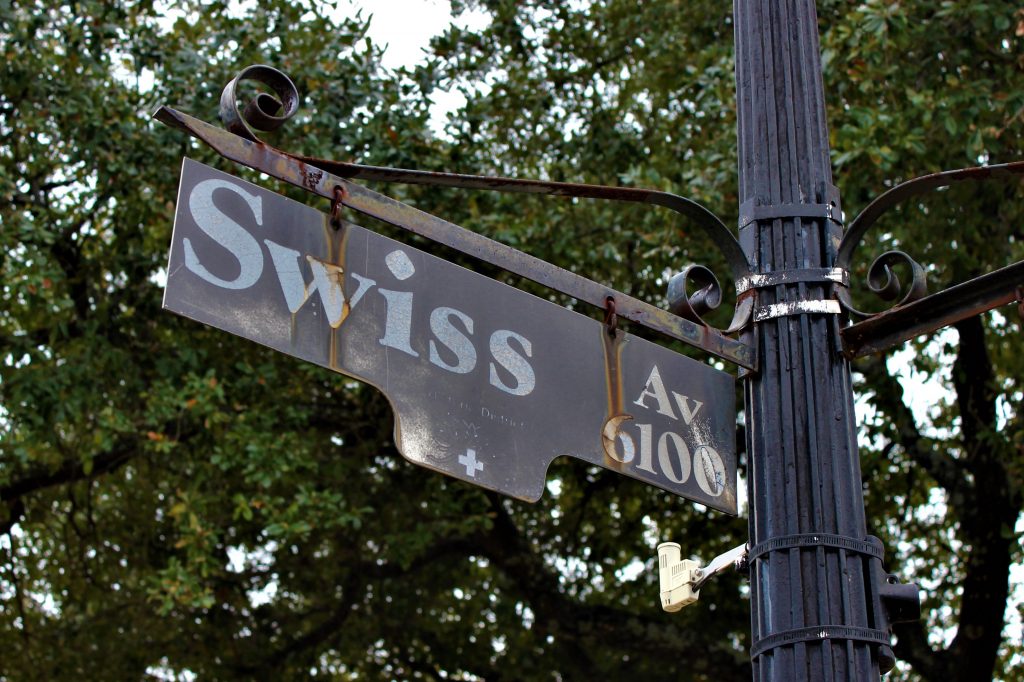 The Swiss Avenue Historic District is one of the most beautiful residential districts in Dallas — and as a local tour guide, I've seen a lot of the city. Strolling the historic street, camera in hand, is a pleasant way to pass the afternoon. Better yet, it's free.
Ready to start exploring? Here's everything you need to know about visiting the Swiss Avenue Historic District in Dallas, including a map for a self-guided walking tour.
Historic and diverse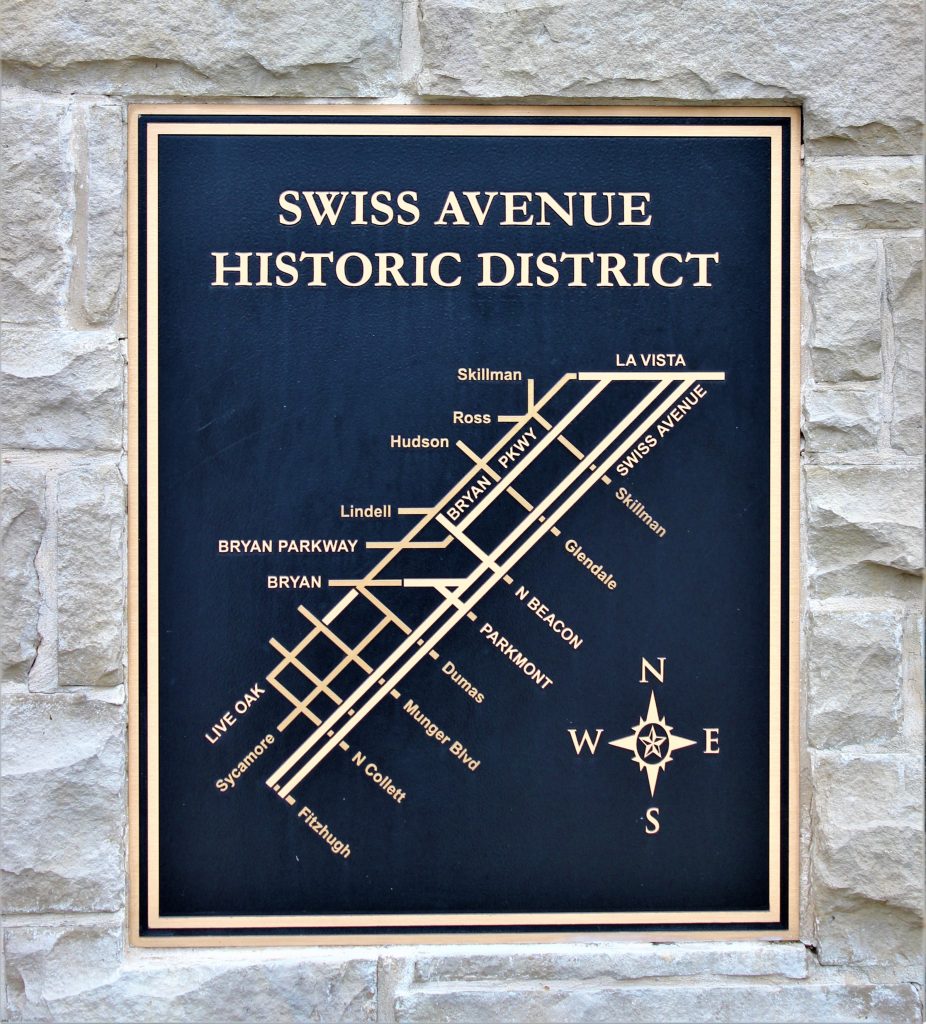 Established in 1905, the Swiss Avenue district is an architecture lover's dream. There are at least 16 architectural styles visible on Swiss Avenue. Here are just a few you might spot:
Mediterranean
Spanish
Georgian
Prairie
Craftsman
Queen Anne
Jacobethan
Neoclassical
Italian Renaissance
Tudor
Colonial Revival
This very diverse neighborhood contains the finest collection of Early 20th Century residential architecture in the entire Southwest. It was the brainchild of real-estate developer and philanthropist, Robert Munger, who earned his wealth by inventing a new and improved cotton gin.
Driving through the picturesque neighborhood of stately mansions you can't help but wonder about the lives of the people that live in these beauties. The street has been home to many prominent residents of Dallas over the years — mayors, oil barons, famous retailers, real estate developers, bankers, and Dallas founding families, to name a few.
The neighborhood is steeped in history, and every house has a story to tell.
Free map for a Swiss Avenue District walking tour
Check out the map below for a self-guided walking tour of the Swiss Avenue Historic District homes covered in this article.
Now on to the photos!
Queen of Swiss Avenue, 4949 Swiss Avenue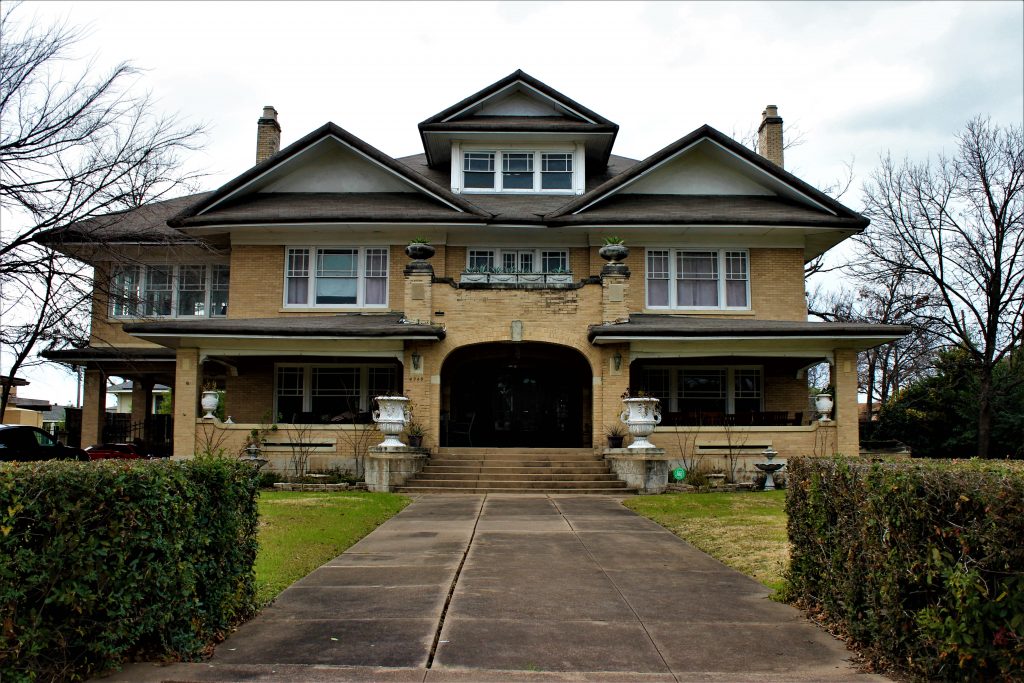 This home is sometimes referred to as the "Queen of Swiss Avenue." It was designed by architect W. H. Reeves and constructed in 1918. J.R. Tennison built the residence for $25,000, and it was later owned by the William W. Caruth family.
It was in this home that Mattie Caruth married Harold Byrd. The Caruth family once grew cotton, raised cattle, and operated a dairy on a vast 11,000-acre spread that comprised much of what is now North Dallas. The gradual sale and lease of the family land for commercial and residential development over the past 50 years is thought to have earned the Caruths about $1 billion.
The Higgenbotham House, 5002 Swiss Avenue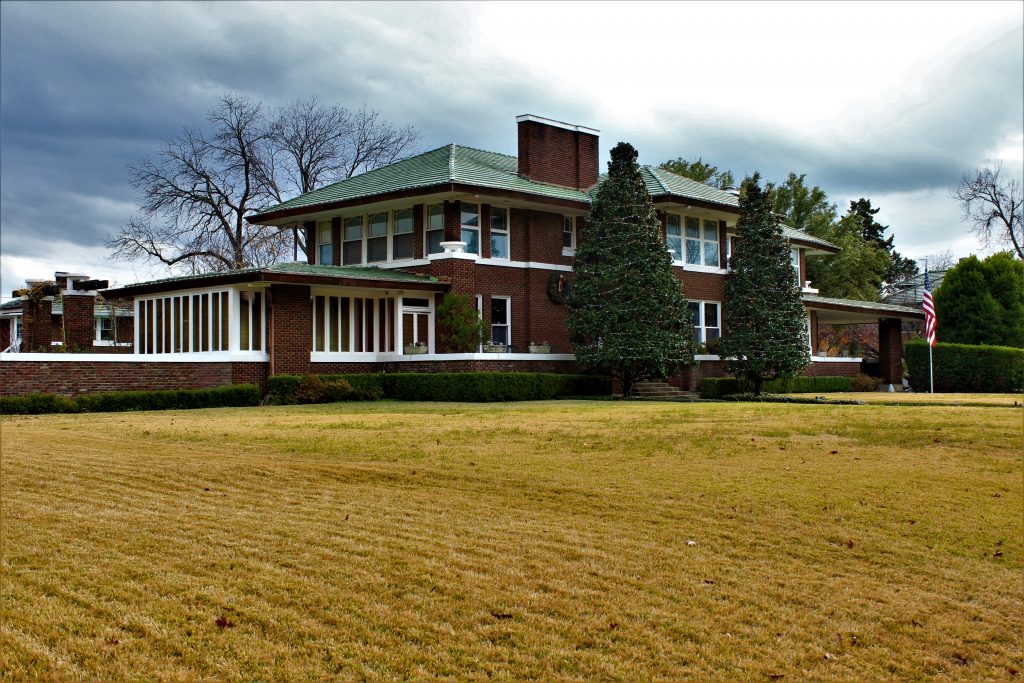 The Higgenbotham House at 5002 Swiss Avenue was built in 1913 for Rufus Higgenbotham and is considered by many architectural historians to be the first home in Texas in the modern style — unusual for Dallas at the time.
This Prairie style home became the inspiration for similar styles that began to pop up in later years. However, this design is considered to be the best Prairie style home in the Southwest. The architect, Charles E Barglebaugh studied with Frank Lloyd Wright, which comes as no surprise to fans of architecture when looking at this stunning design.
"Dallas" House, 5020 Swiss Avenue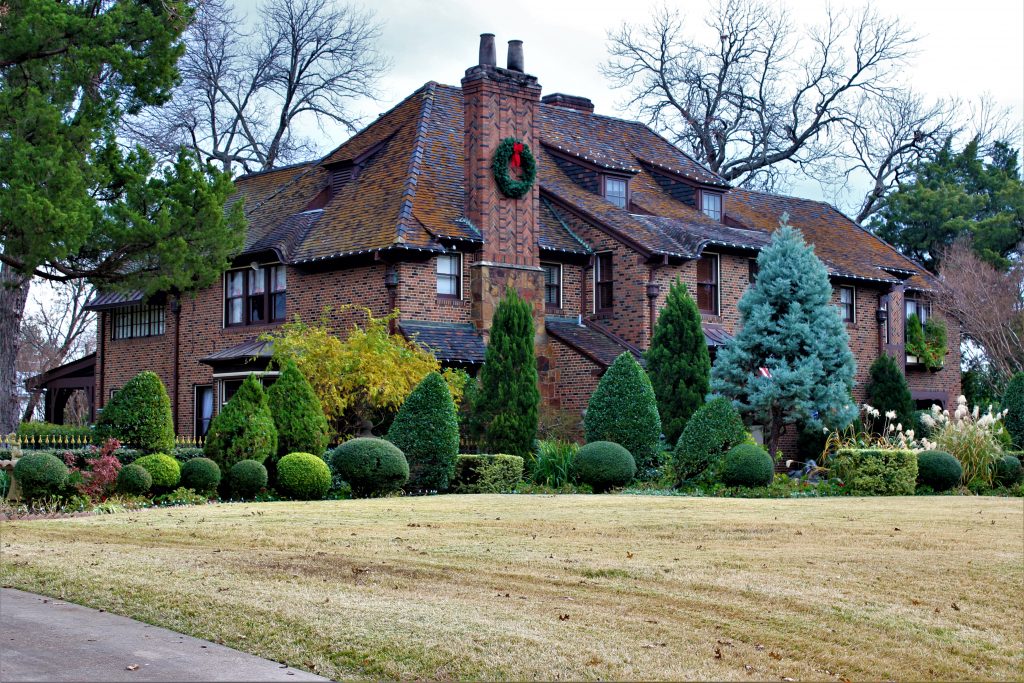 This magnificent English Tudor was built in 1928 on an acre of land and includes a pool and spa.
Fun fact: Behind the house is an alley that was originally a rail spur for those who had private rail cars — now that's rich!
Fans of the TV show "Dallas" might be interested to know that when the TV show was just a pilot, the dining room at 5020 Swiss was shot as the Ewing dining room. Later, most interiors for the show were shot at the MGM Studios in Culver City, California.
The Langford House, 5417 Swiss Avenue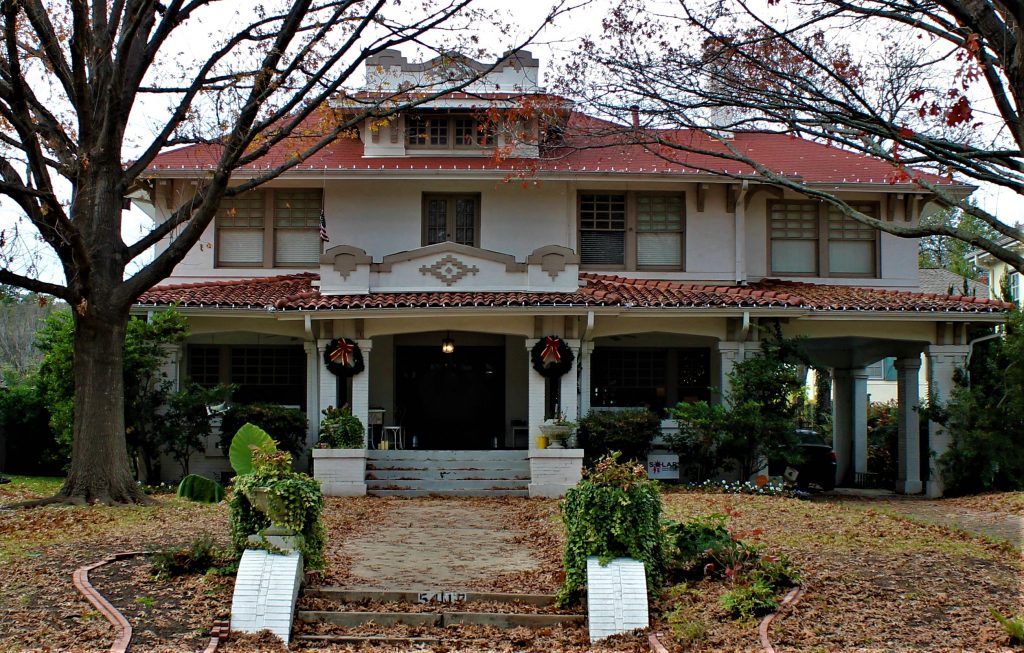 This Mission Style home known as The Langford House was built in 1917.
Claim to fame: Rumor has it that Harry Houdini performed in this home's basement. The owner, A.J Langford, an executive with the Ford Motor Company, had Houdini as a guest while he was in Dallas for a series of shows at the Majestic Theater.
The Aldredge House, 5500 Swiss Avenue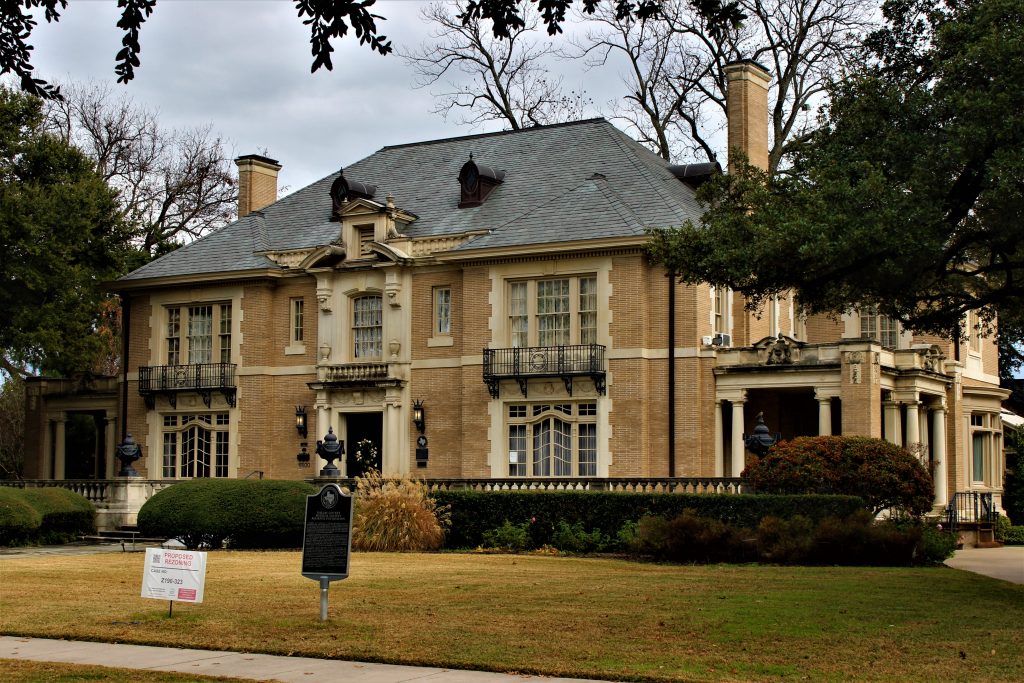 The Aldredge House turned 100 in 2017 and is recognized as the best preserved residential example of early 20th-century Dallas architecture.
The beautiful mansions along Swiss Avenue are a celebration of that spirit. The Aldredge House was originally built for William J. Lewis as a wedding gift for his bride Willie Newbury, but they lived in the house for only a year.
It was purchased in 1921 by George and Rena Munger Aldredge, one of Dallas' most celebrated power couples. George was a prominent Dallas banker and his wife, Rena, was daughter of Stephen I. Munger, who ran the Munger family's cotton gin business in Dallas. The Aldredges lived in the home for more than 50 years, hosting and supporting their many cultural and philanthropic efforts.
The Aldredge House, which has been preserved inside and out, is one of the finest examples of the city's rich and colorful history.
Fun fact: The house played a key role in the creation of the Swiss Avenue Historic District by providing a preview of what the neighborhood would become today.
Magnolia Oil "Pegasus" House, 5634 Swiss Avenue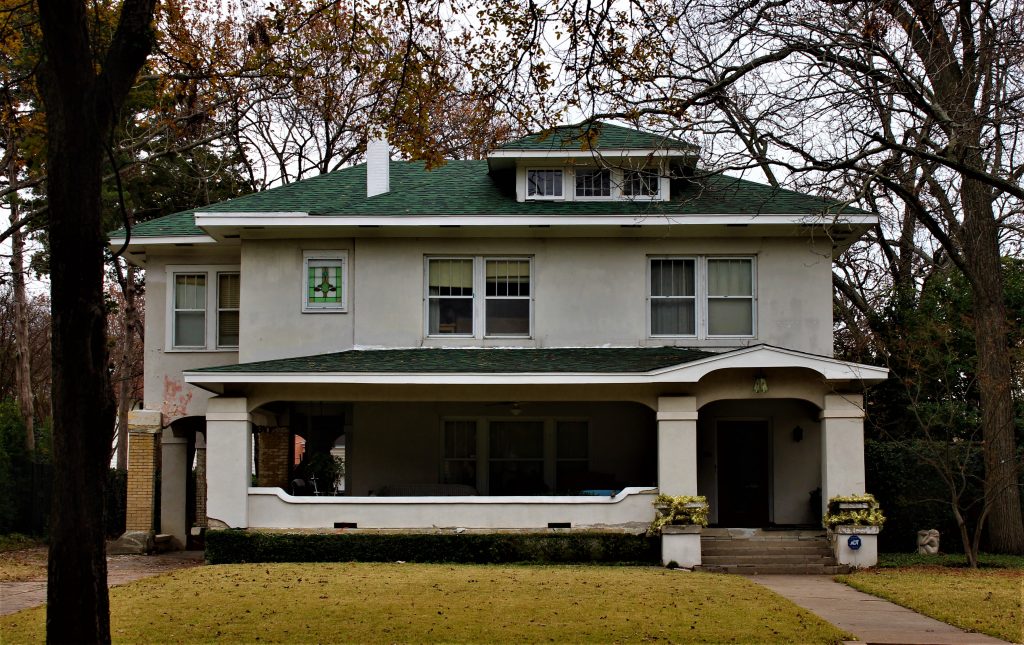 This delightful 1917 home was constructed for Benjamin H. Stephens, a founder of Magnolia Oil Company. The emblem of Magnolia Petroleum Company was originally a magnolia blossom, but they later adopted the familiar "Red Flying Horse" of Pegasus. The flying horse first appeared on top of the Magnolia Building in 1934. Later, Mobil Oil merged with Magnolia and took the logo for themselves.
The Pegasus eventually became a symbol for the City of Dallas. Today, Mobil Oil allows people in the city to display the logo free of charge.
J. Woodall Rodgers House, 5750 Swiss Avenue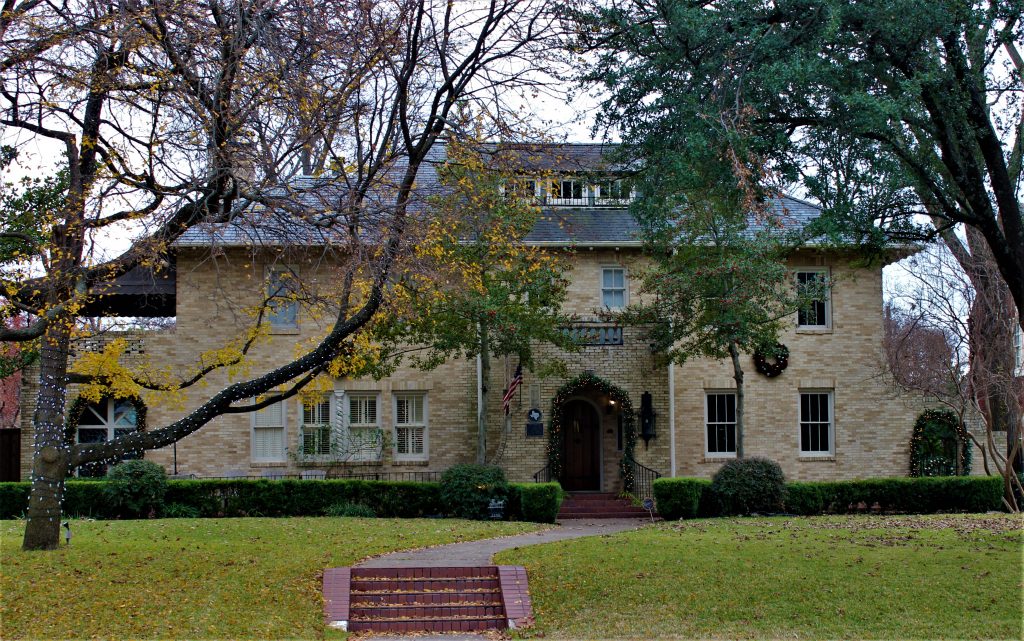 Constructed in 1923, this mansion combined Prairie School and Mediterranean styles of architecture.
It was originally the home of Dr. J. H. Cristler. In 1938, the home was passed to Cristler's daughter, Edna, and her husband, J. Woodall Rodgers, mayor of Dallas from 1939-1947. The home remained in the Cristler-Rodgers family until 1959.
J. Woodall was a very influential Dallas mayor. He oversaw the expansion of Love Field, the construction of the Central Expressway (US 75), the Dallas Public Library, and the Garza-Little Elm Reservoir, AKA Lewisville Lake, which is currently one of Dallas's largest water supplies.
Carrie Marcus Neiman House, 5803 Swiss Avenue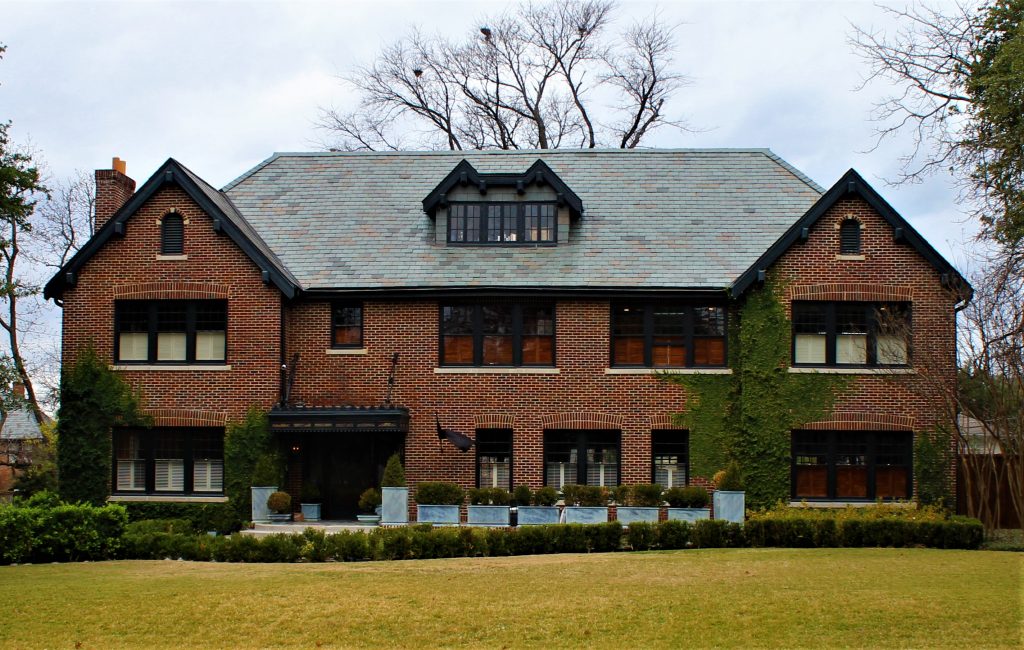 Carrie Marcus Neiman was an American businesswoman and a co-founders of the luxury department store Neiman Marcus. She was born in Louisville, Kentucky, in 1883 and followed her older siblings to Dallas when she was 16 years old. Despite not having a formal education, she had a keen eye for fashion and became the top "sales girl" at A. Harris and Company, a local department store.
After marrying A.L Neiman, she joined her husband and her brother, Herbert, in a sales promotion business — the Neiman-Marcus Sales Firm — based in Atlanta.
It did well. When they sold their business in 1907 for $25,000, they had two choices for investment:
Choice 1: They could use Carrie's fashion sense and open a retail store in Dallas.
Choice 2: Invest in a fledgling soda pop company called Coca-Cola.
They opted for the retail clothing shop — an entirely new type of store. You might say that Neiman Marcus was founded on bad business judgment.
Swiss Avenue and Beyond
The homes presented here were chosen because of their historical significance to Dallas, but there are many more stately homes to gawk at along the way. Some are even more beautiful than these!
If you want to explore further in Dallas, Deep Ellum, with its soulful music and artsy vibe, is a great choice. The neighborhood is just a couple miles from the Swiss Avenue Historic District. Check out our travel guide for what to do in Deep Ellum.