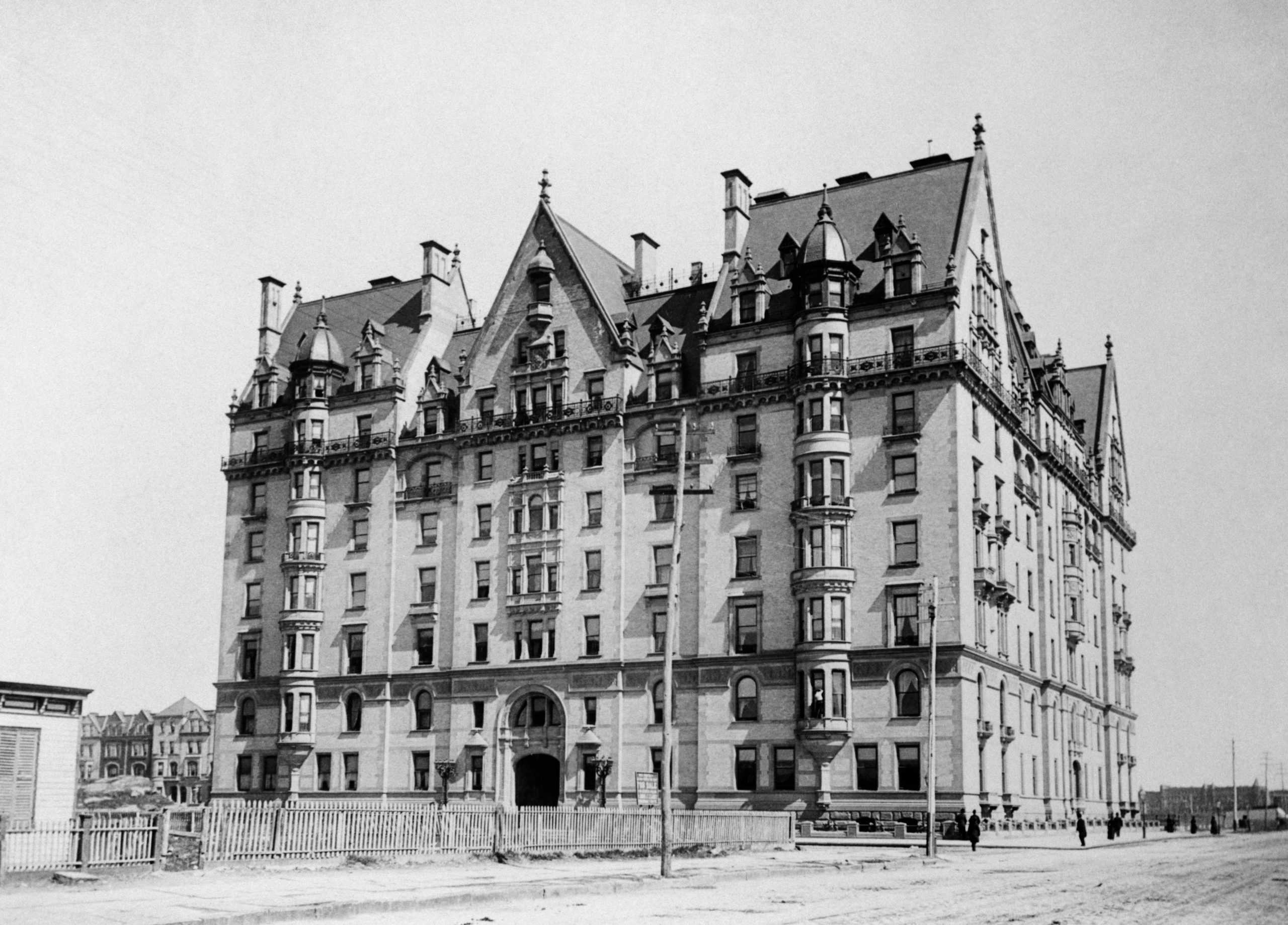 The history of one of the oldest hotels in New York: The Dakota Hotel!
New York has its fair share of historic buildings, but few are as storied as the Dakota Hotel.
In The Beginning
Construction of the Dakota began in 1880 on West 72nd St next to a Central Park that would be unrecognizable today. In the beginning, the Dakota Hotel was meant to be for the upper middle class, with early tenants being everything from lawyers to those who work in linens. However, in the 1960's the building became a co-op. From then on, it has primarily been host to the rich and famous. Celebrity residents include Judy Garland, Rosie O'Donnell and Joe Namath. That same decade the building achieved landmark status.
The Architecture
The Dakota Hotel features a very Gothic style. Possessing large, arched entryways, towers and original gas lamps, the building appears to be a holdout from the 1800's. Historically, the first seven floors were reserved for guests while the top two were for servants. That has changed over the years. What has not is the fireplace mantels and apartment doors! There is a standing rule that guests cannot discard them. If they want to change either, they will be stored for the next tenant.
Tragedy
On December 8th, 1980, former Beatle John Lennon was shot and killed outside of the Dakota Hotel. The killer, Mark David Chapman, staked out the hotel for an entire day. After getting an autograph from Lennon as he was leaving, Chapman would wait several more hours for the singer to return. Upon his return, Chapman shot at Lennon five times, hitting him with four of the bullets. The murder made national headlines as Lennon was, arguably, the most famous of the Beatles. Most notably for his continuing messages of peace and love. His widow, Yoko Ono, spread his ashes in a small glen within Central Park. That area now goes by Strawberry Fields in his honor.
Current Day
Today, one bedroom apartments can cost as much as $1.6 million with two bedrooms going for three to six times that amount! With the neighborhood constantly on the rise and in demand, the exclusivity of the Dakota has strengthened. The building is frequently used in movies such as Rosemary's Baby & Vanilla Sky. Now, the Dakota is just as much a part of New York's rich history as the Empire State building.
Have you ever seen the Dakota Hotel in person? Tell us all about it in the comments section!