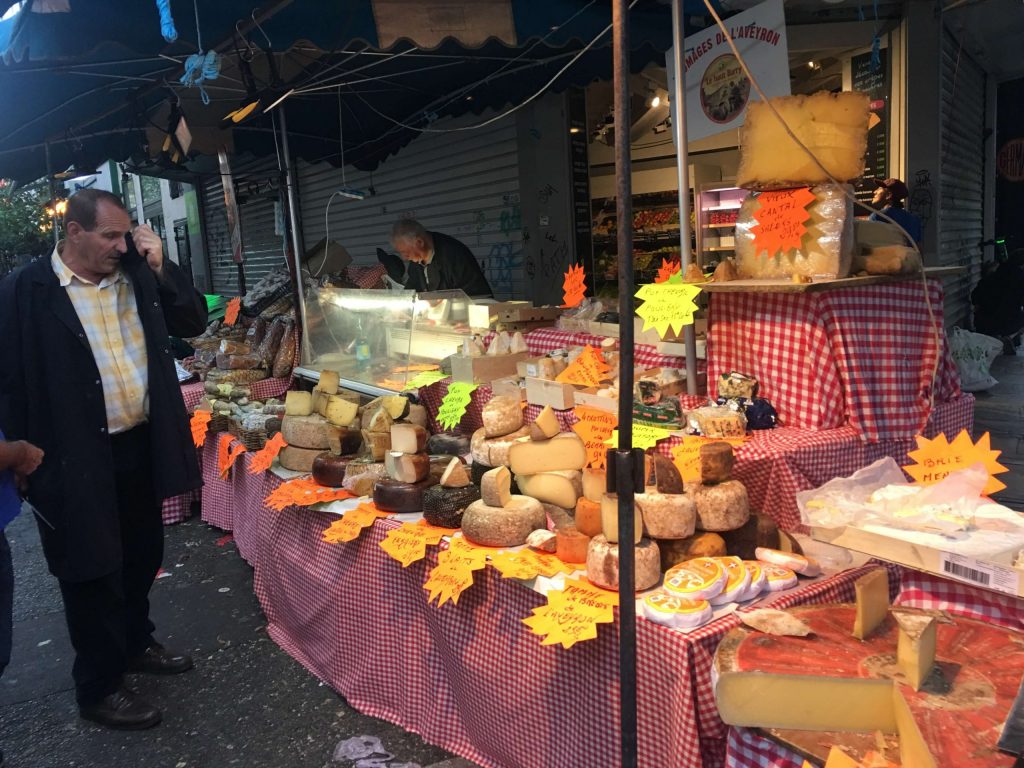 When abroad, one may do things that at home would seem outlandish, or at least out-of-the-ordinary. We feel like we have a permission slip to color outside the lines. We develop a temporary adventurous streak (that hopefully follows us home to hang around for a while). For some, it might be diving head-first from a rickety bridge, over a raging river, ankles wrapped with a bungee cord.
For others, it's buying cheese that's been sitting out on a table all day.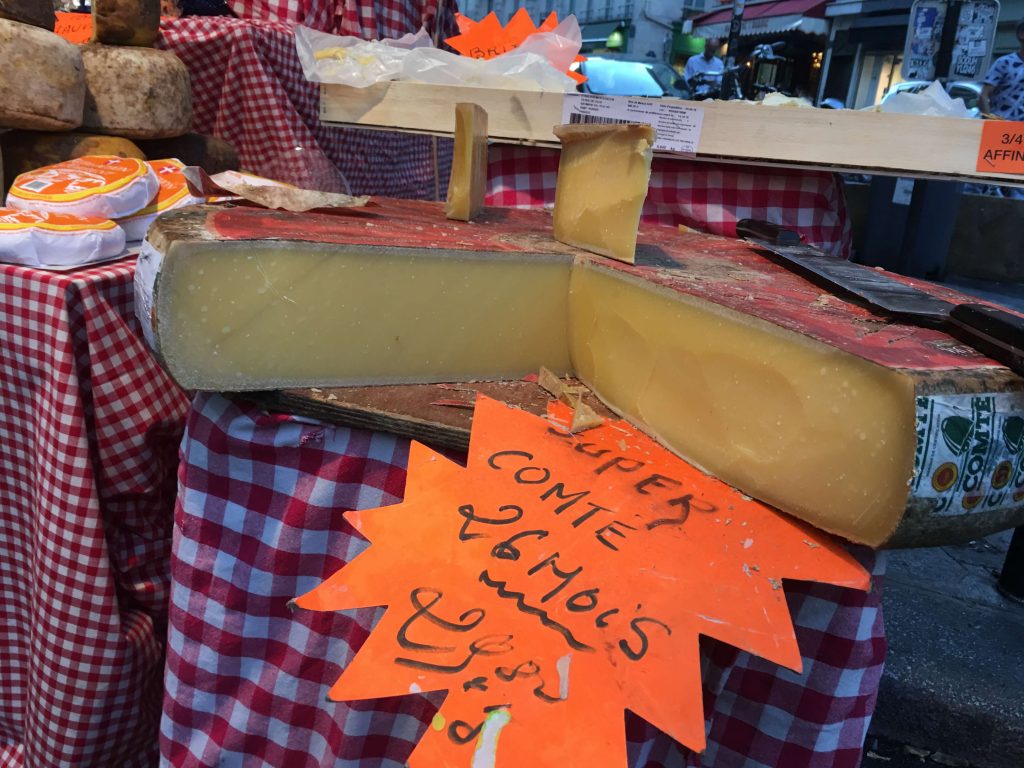 Rue de Buci, in the Left Bank's Saint-Germain-des-Prés district, is well-known for its outdoor market, Marche Buci (pronounced mar-SHAY boo-see) at which you can buy any number of goodies, from food to flowers. The district is rather upscale, being in Paris' Left Bank, and there are many pricey boutiques, designer clothing stores and plenty to see and buy while strolling in a generally-bustling few blocks.
One of the market's *in*famous vendors is 'The Cheese Guys'. Yes, plural, but acting as one cheese-unit, these guys are experts at catching your side-eye and pulling you in toward the universe of cheese they're hawking. The gravitational pull of planet cheese is difficult to fight…the tables groan with kilos upon kilos of fromage from near and far. There's a guy behind the tables, at the scale, and another one manning the curious crowd. He always seems to be on his cell phone, negotiating mega cheese deals no doubt. The rub is, the guy out front knows what's going on in your fromage-wanton cœur. He can tell exactly what cheese you need in your life at any given moment. I don't know how he knows, but believe me, he knows.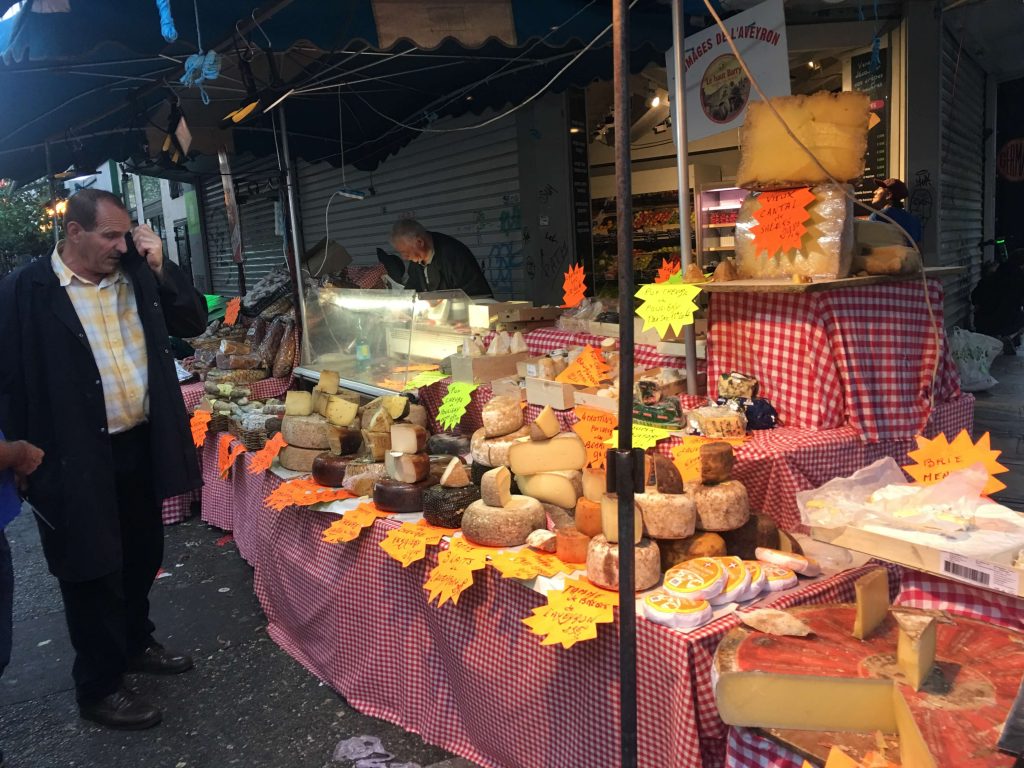 He says "Bonjour", asks what you might like. You say "oh, no merci" and attempt to walk away because you know how sideways this could go. He asks again. When you smile sheepishly and try again, futilely, to escape, he flashes a charming grin…
…then slices a good-sized hunk off of that very cheese, and hands it to you to taste.
Two kilos of an incredibly wild, herb-coated Corsican sheep's milk cheese, a good-sized chunk of buttery, golden cave-aged Cantal and some type of forest leaf-wrapped goat cheese later, the heart was happy.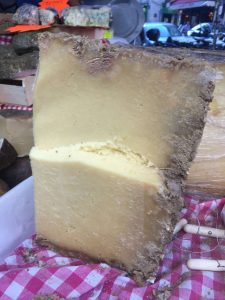 The TSA on the other hand? Let's just say that it took a little convincing that we were planning on eating a very big lunch on the plane, but when it comes to keeping my cheese, this traveler is a real whiz.