Spring splashes, Art Stashes
Oh what to do when the blustery and wet days of Paris spring time shortly interrupt the sunshine? Well luckily this is one of the best cities for museum meandering. You have many to choose from and not only are the art and history inside beautiful but so are the buildings themselves! Yes you can enjoy the view from the outside but the real magic happens inside and a downpour is the perfect excuse to run in for some cover.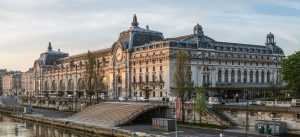 The Musée d'Orsay, once a train station, sits on the left bank of Paris, austere and beautiful. This museum houses the largest collection of impressionist and post-Impressionist masterpieces in the world, by painters including Monet, Manet, Degas, Renoir, Cézanne, Seurat, Sisley, Gauguin, and Van Gogh. This beautiful museum also picks up where the Louvre leaves off in terms of its collections!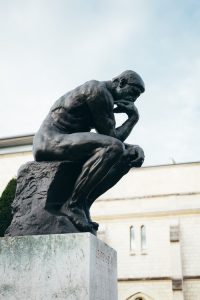 The Rodin Museum houses the diverse collection Auguste Rodin, an collector of fine art himself. On display are nearly 6800 sculptures , 8,000 drawings, 10,000 old photographs and 8,000 other works of art. With 700,000 visitors a year, the Rodin Museum is one of the most important French museums.
The Famed Picasso Museum is the French National Museum dedicated to the life and work of Pablo Picasso and the artists who were linked to him. Upon his death, Picasso left about 40,000 works in its different properties.
But our favorite of course, is the Louvre. It is the grandest Museum in Paris and you may know it as once being the home of royalty. Originally built as a fortress in 1190, but reconstructed in the 16th century to serve as a royal palace. For all the juicy details about this amazing part of France's history, join us for our Skip-the-Line/ Semi Private Louvre Scandals Tour.